More than 4 billion people live in urban areas globally. It's now projected that by 2050, more than two-thirds of the world population will live in urban areas. So no wonder we pay more importance to the buildings and structures around us.
And among countless poorly executed, dysfunctional, and aesthetically nauseating architecture examples, there are some gems that landed on this list. From vertical gardens to incredible brickwork, and anything that combines function, creativity, skill and complements the surrounding area in a beautiful way, there's a real feast for your eyes. Scroll down through the examples of architects outdoing themselves, and upvote your favorite ones!
Madrid, Spain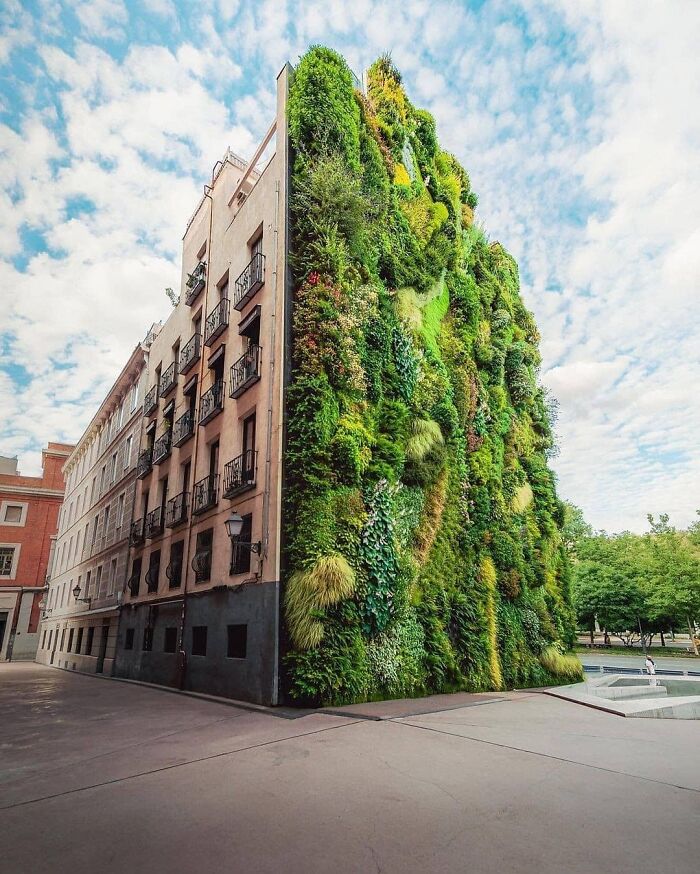 This is quite an innovative way of keeping the earth green while erecting tall buildings. Every architect should dedicate one portion of the building to a vertical botanical garden.
St. Petersburg Mosque, Russia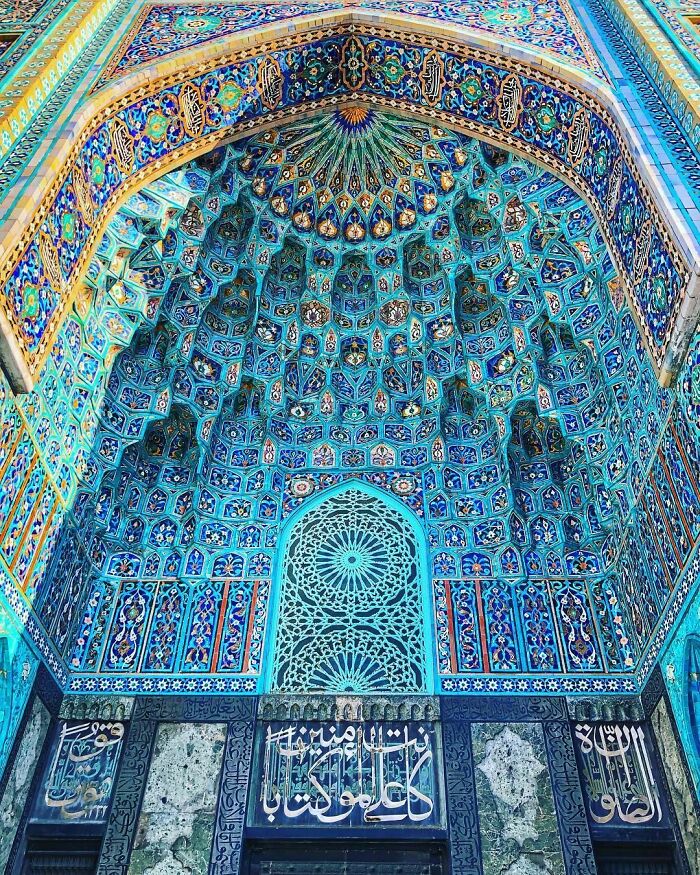 This is the entrance to the St. Petersburg Mosque in Russia and it is so massive and majestic that one may forget to breathe when looking at it.
Turin, Italy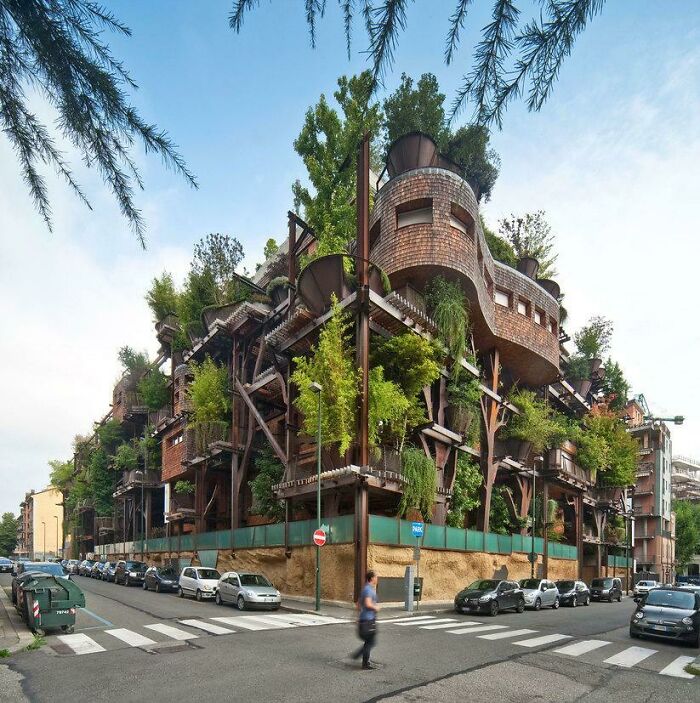 This building in Turin, Italy has more than 150 trees in itself. That is quite amazing and not even the biggest of apartment complexes can have so many trees.
Matsumoto, Japan
This is the Matsumoto Castle in Matsumoto, Japan. The lake beside it gives it a mirror effect and that is just beautiful and mesmerizing.
Wierschem, Germany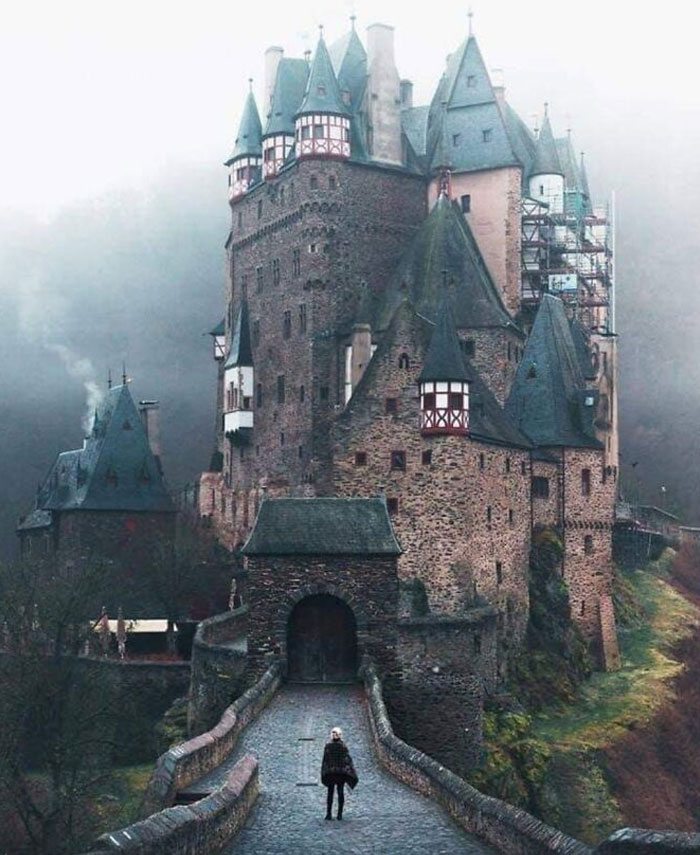 The Eltz Castle is located in Wierschem, Germany and it has been owned and occupied by the same family for the past 850 years.
Thatta, Pakistan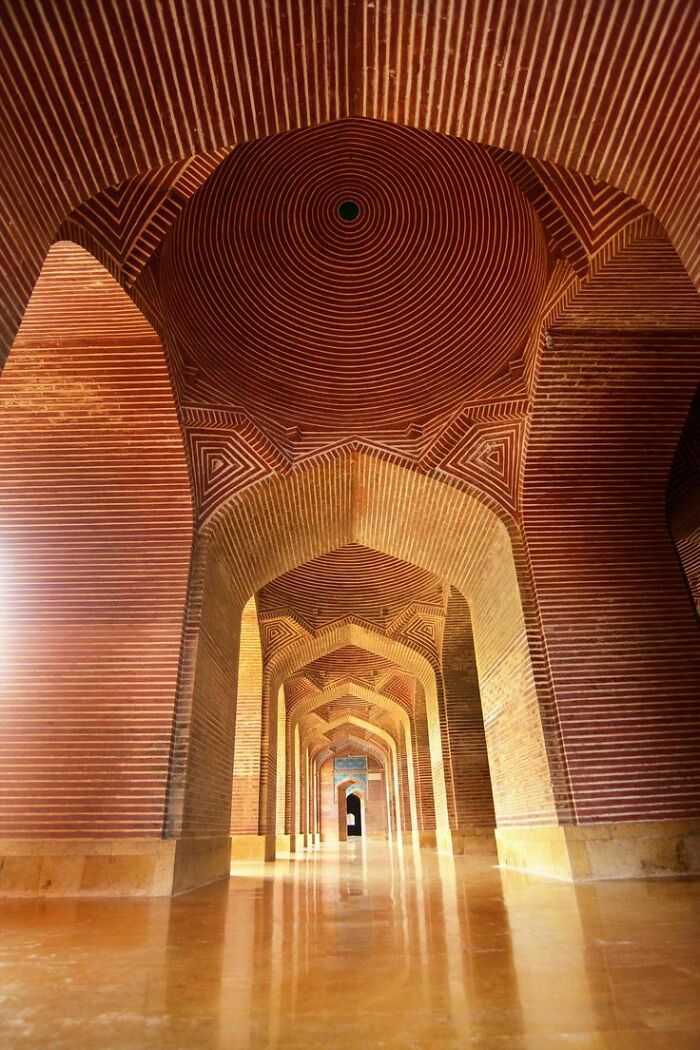 This mosque was built by Shah Jahan during the 17th century in Thatta, Pakistan and is most notable for its fine and geometric brick work.
Normandy, France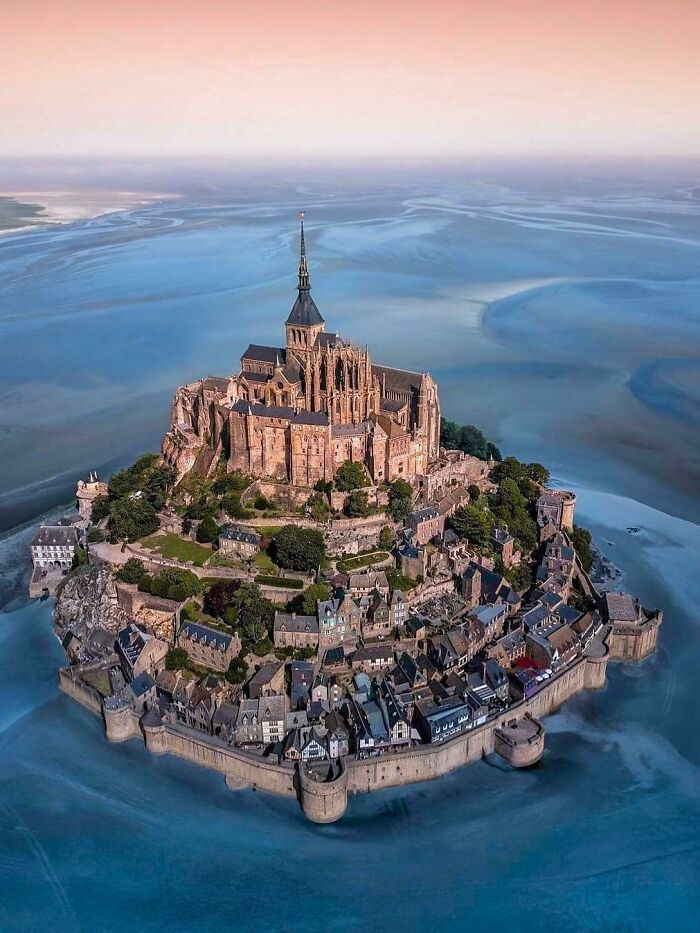 Mont Saint Michel is located in Normandy, France and it looks like something straight out of a fairytale.
Trabzon Province, Turkey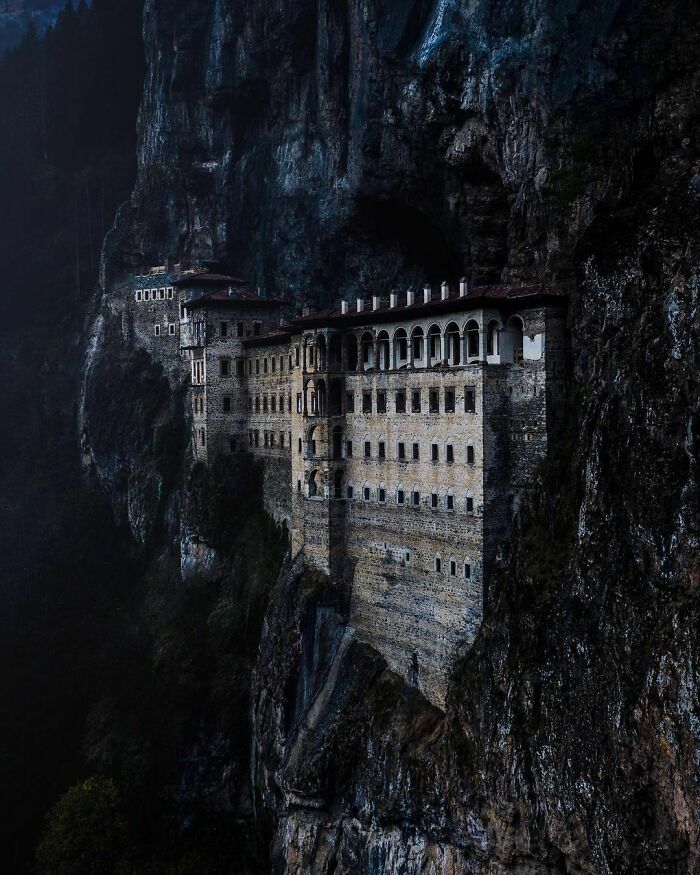 This is the Sumela Monastery, a Greek Orthodox monastery, which was originally established in around 386 AD, and it is nestled in a steep cliff at an altitude of 1200 meters.
Bourtange, Groningen, Netherlands
These shuriken shaped gardens are constructed inside Fort Bourtange in Netherlands and it is quite amazing when considering the fact that they were built in the 16th century.
Gloucester, England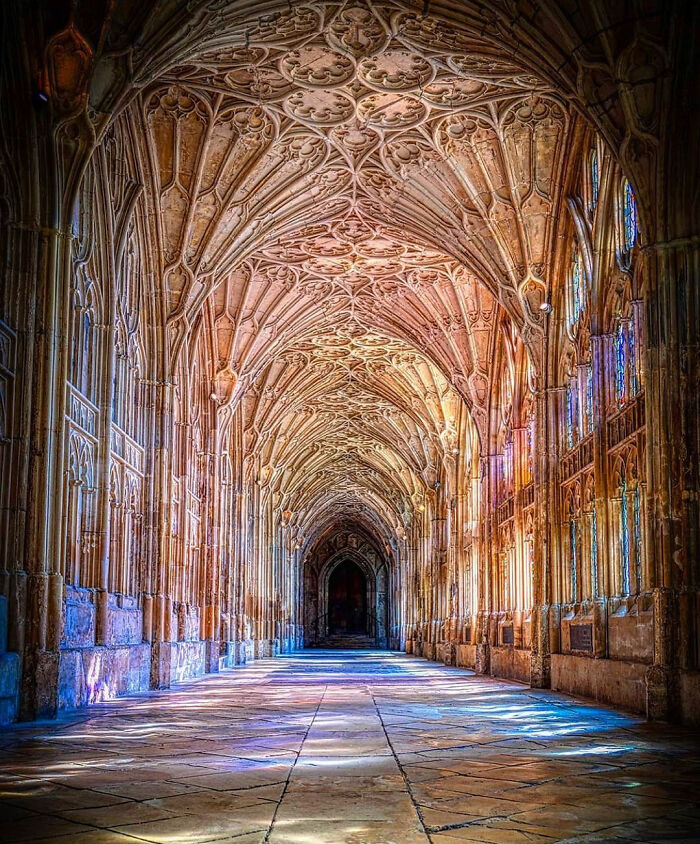 Just look at the intricate design on the ceilings and along the walls. It is a truly amazing sight and is located in the Gloucester Cathedral.