Tattoos are a great way to express yourself. They're the true embodiment of commitment because once you get one, it's near impossible to get rid of it. More and more people have started to get creative tattoos and some of them have a great purpose behind them. Covering up scars.
Though, some people don't try to hide their scars. They even incorporate them into their tattoo's design. Here are some of the very best and creative scar tattoos.
#1 What a stunning transformation! It's utterly incredible!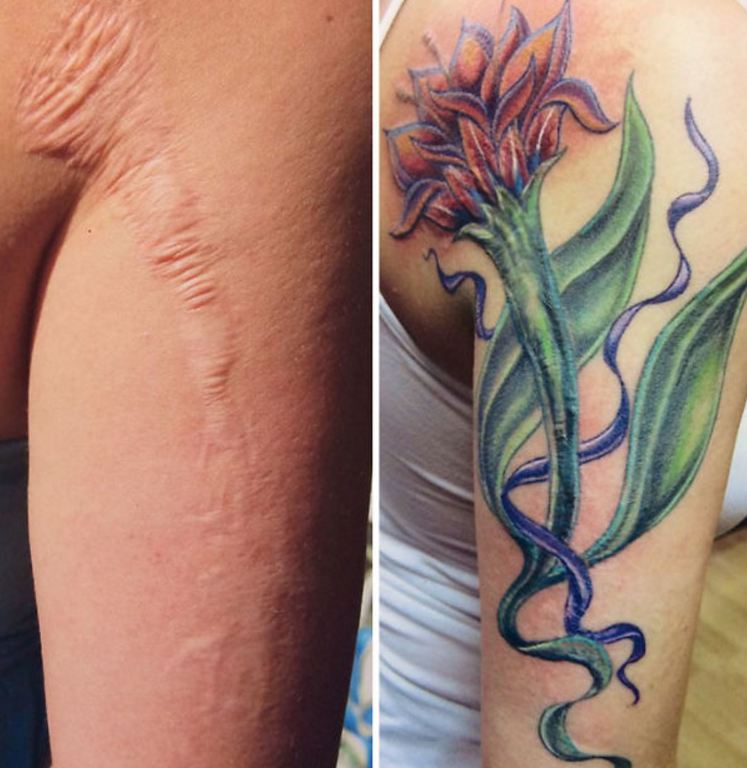 #2 Make something beautiful out of the wreckage of our dark days.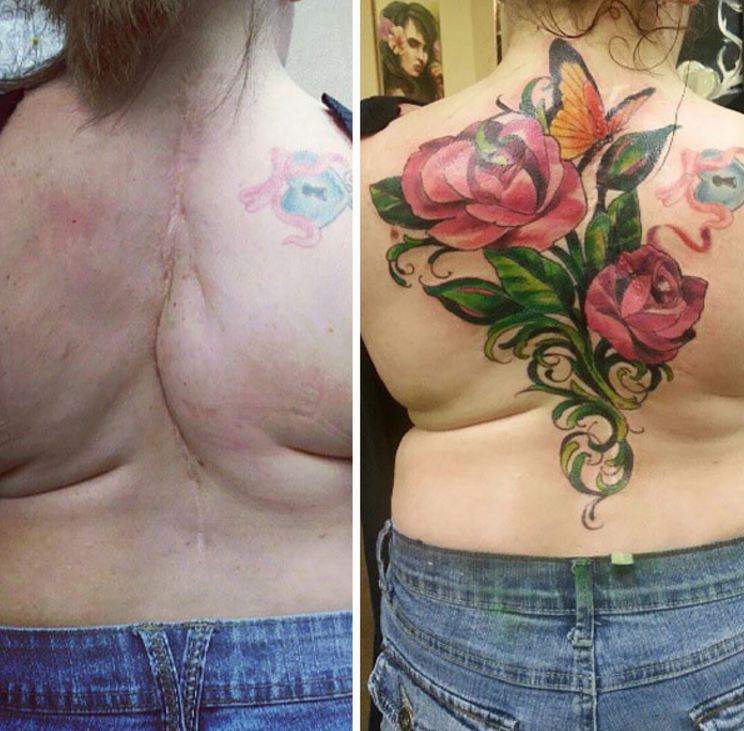 #3 Cheers to that! I think that's a sentence we all can relate to.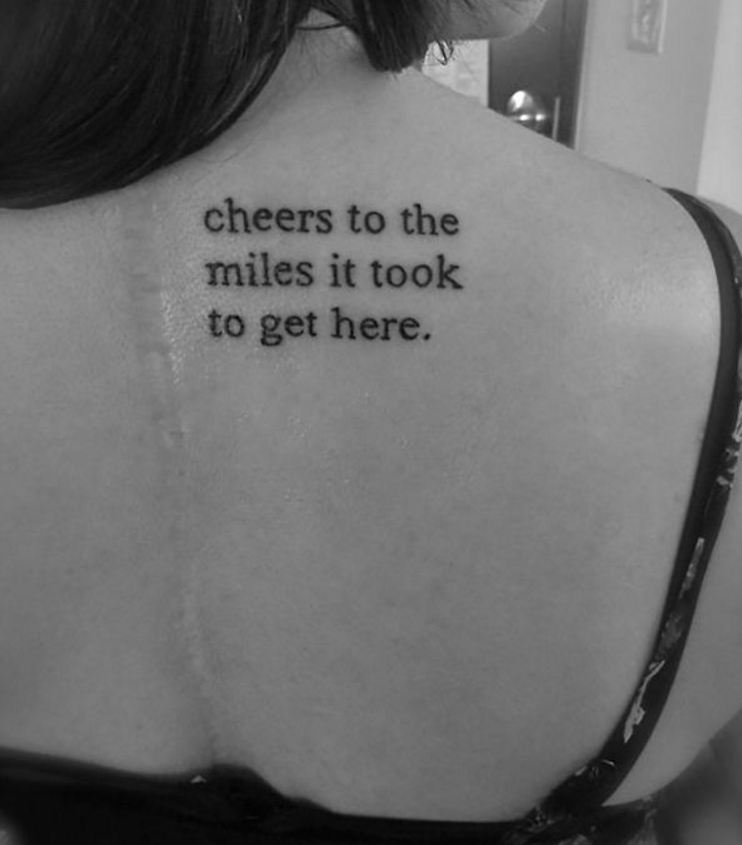 #4 What a beautiful idea! Despite whatever caused that scar, she's managed to transform herself and her life.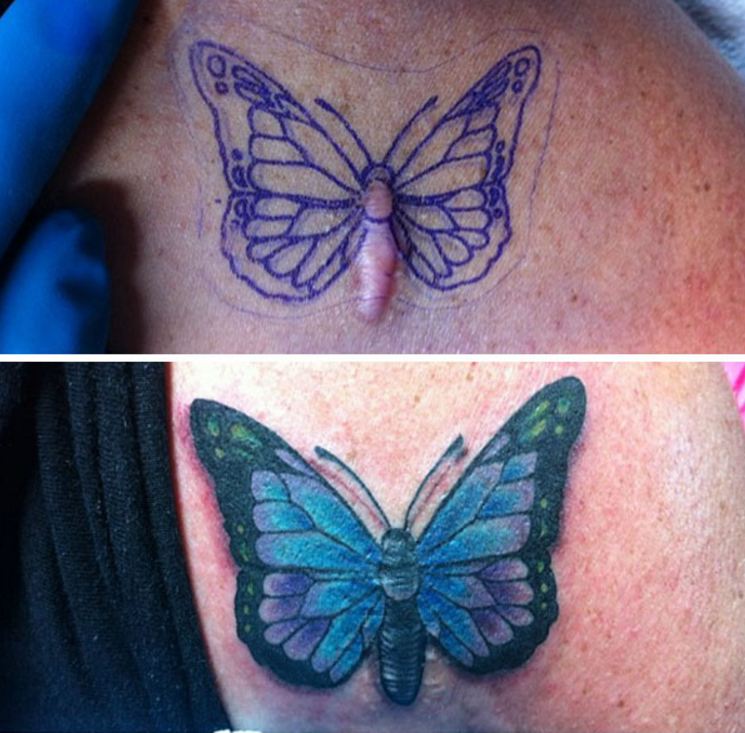 #5 What an incredible idea. So now she has her own angel watching over her.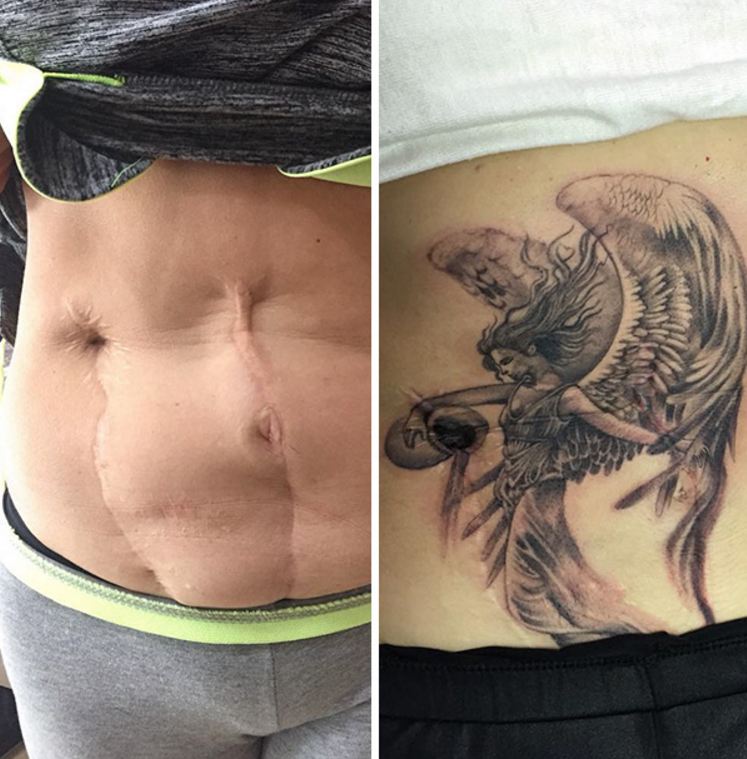 #6 That tattoo will tell an incredible story for years to come. It's really a work of art!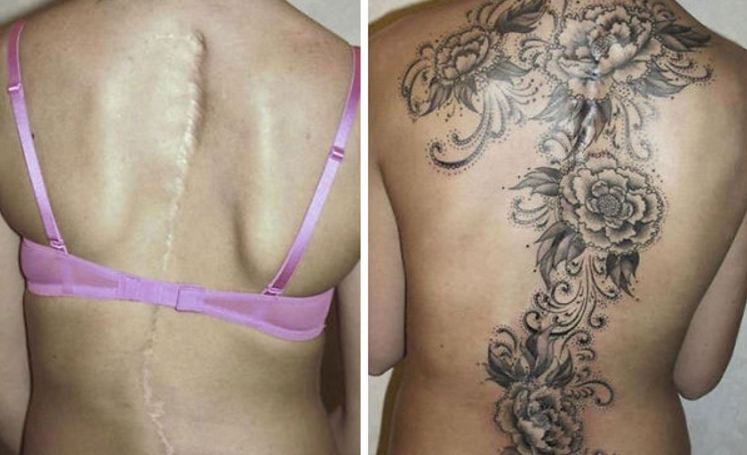 [nextpage]
#7 That's incredible! It's amazing how people can make something incredible out of something negative…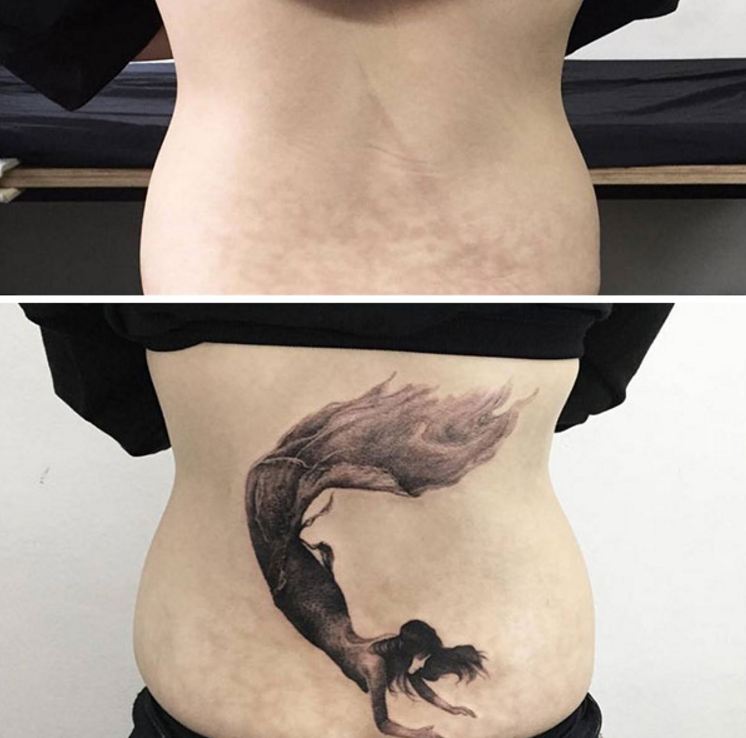 #8 What an incredible tattoo! It's certainly a motto we can all live by!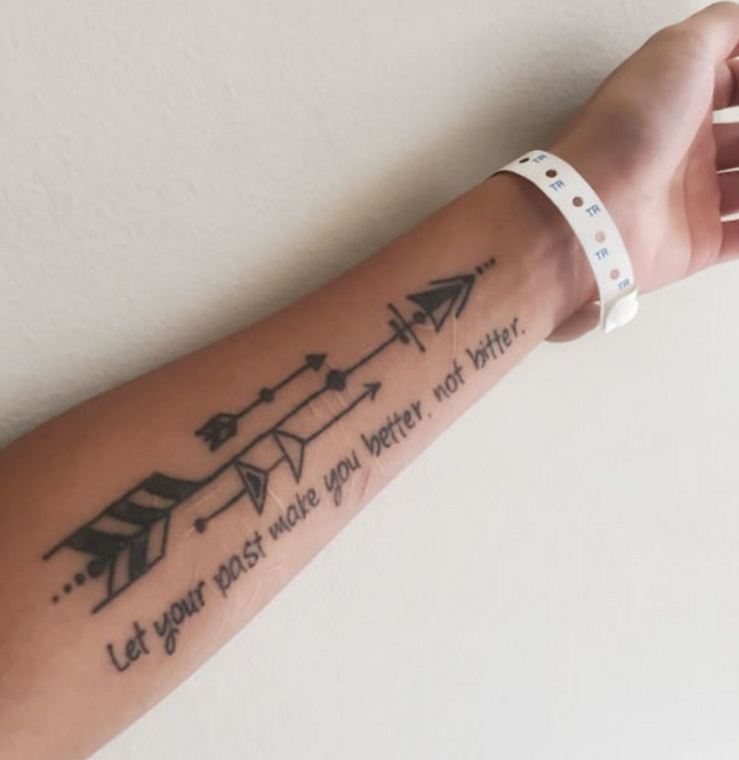 #9 I love how they did that! That's incredible, and so life-like too!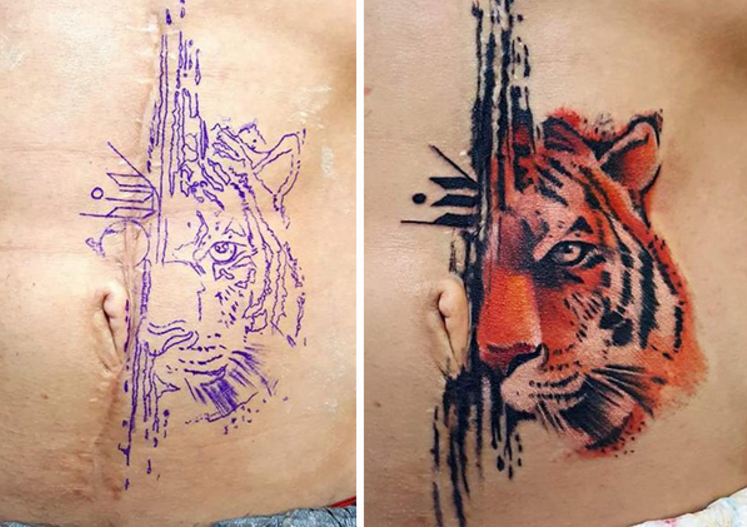 #10 Talk about getting creative! It's not something I'd go for but I like the story it tells!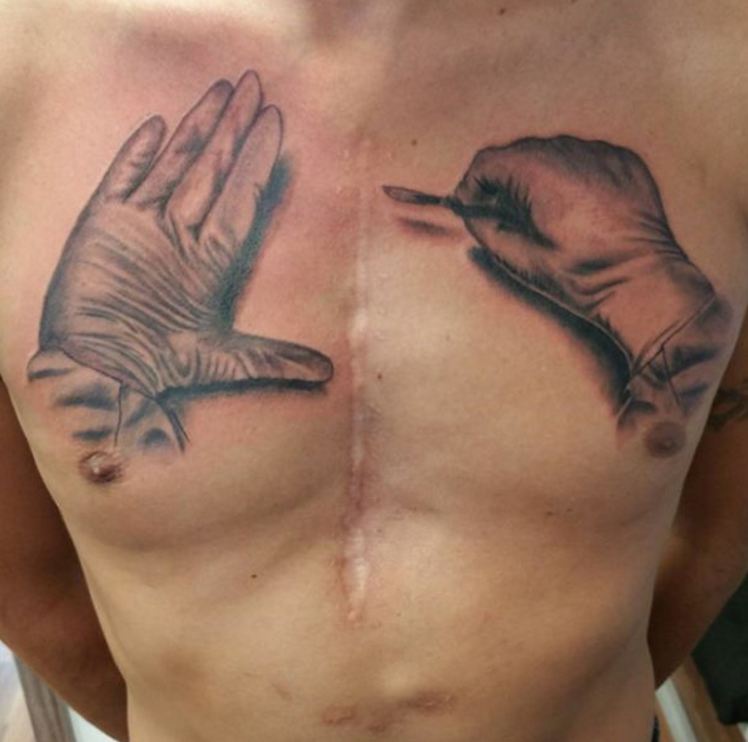 #11 I bet that tattoo will never fail to make him smile! I know it's made my Tuesday morning a lot better!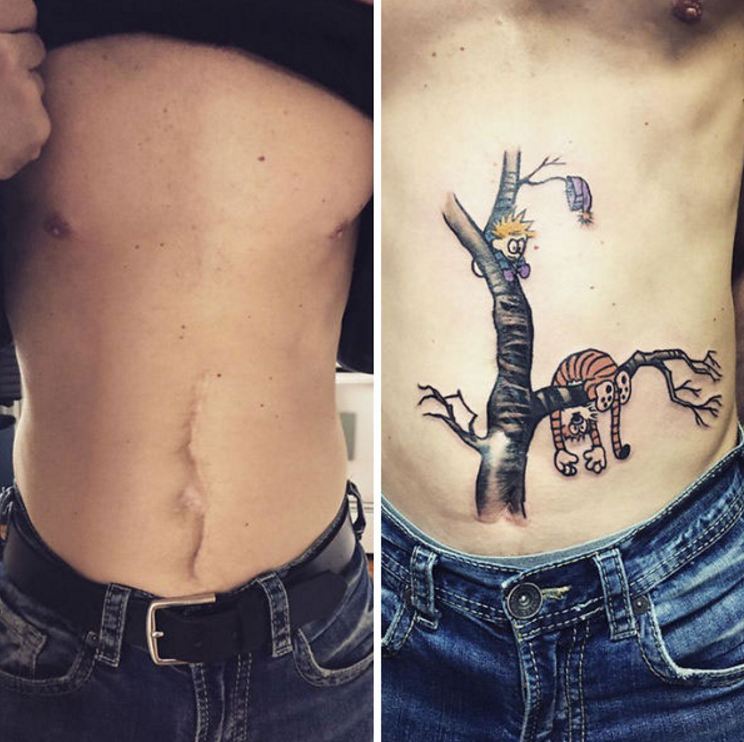 #12 How cute! It's also a great way to cover up those scars!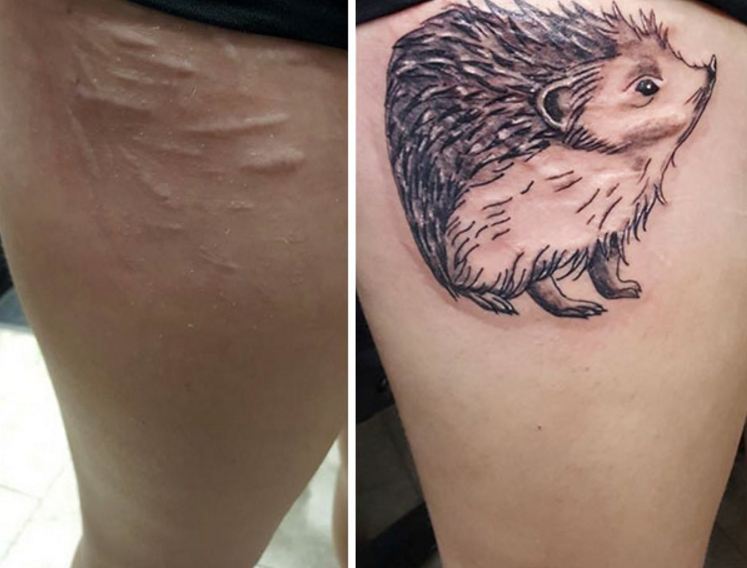 [nextpage]
#13 That's breathtaking! The line work on it is simply remarkable!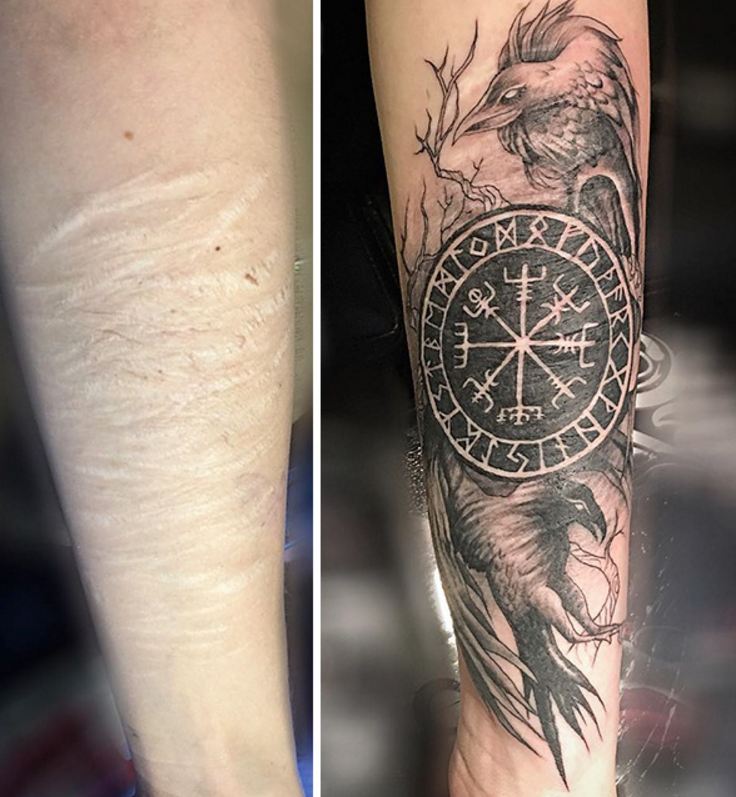 #14 This really touches my heart… Making something beautiful out of tragedy is all you can do.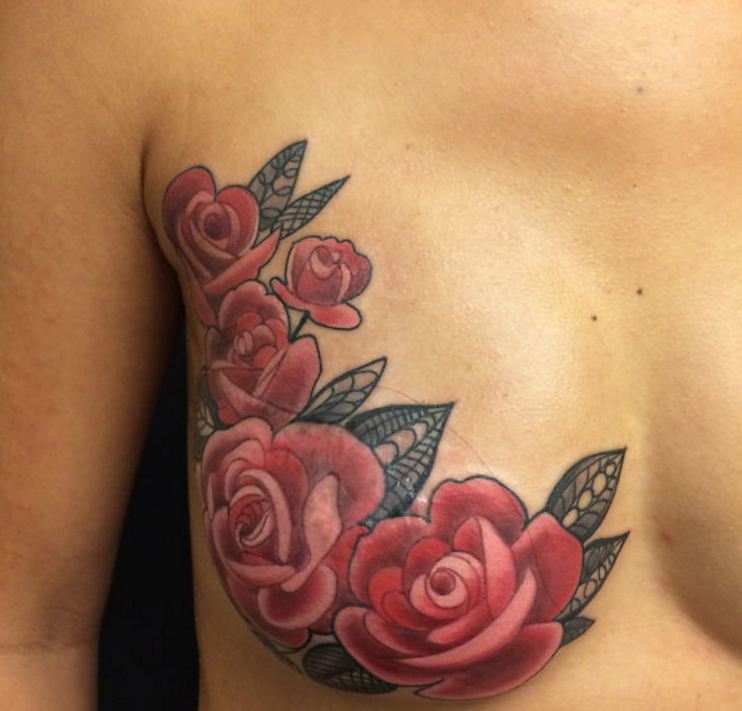 #15 Aww, this tattoo is so touching!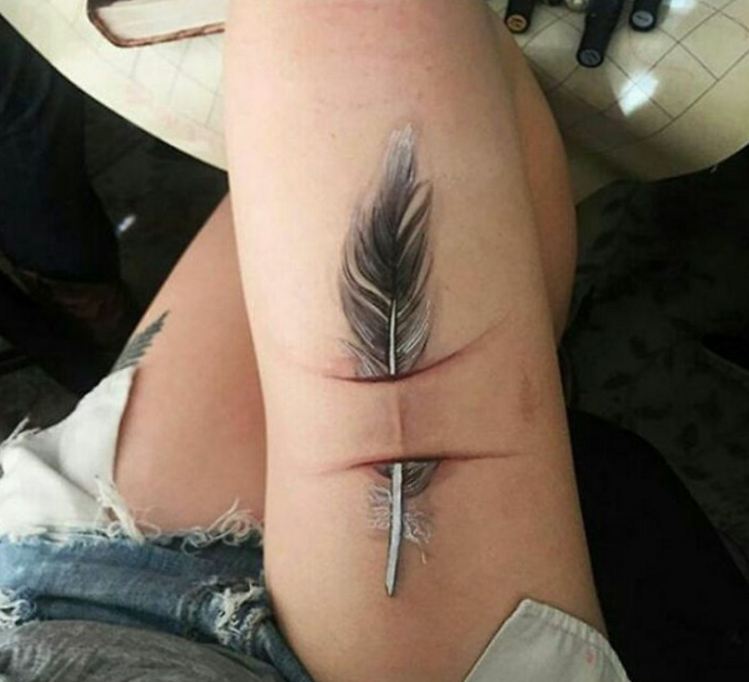 #16 That's very impressive and very beautiful! The shading is incredible! That's a really nice tattoo.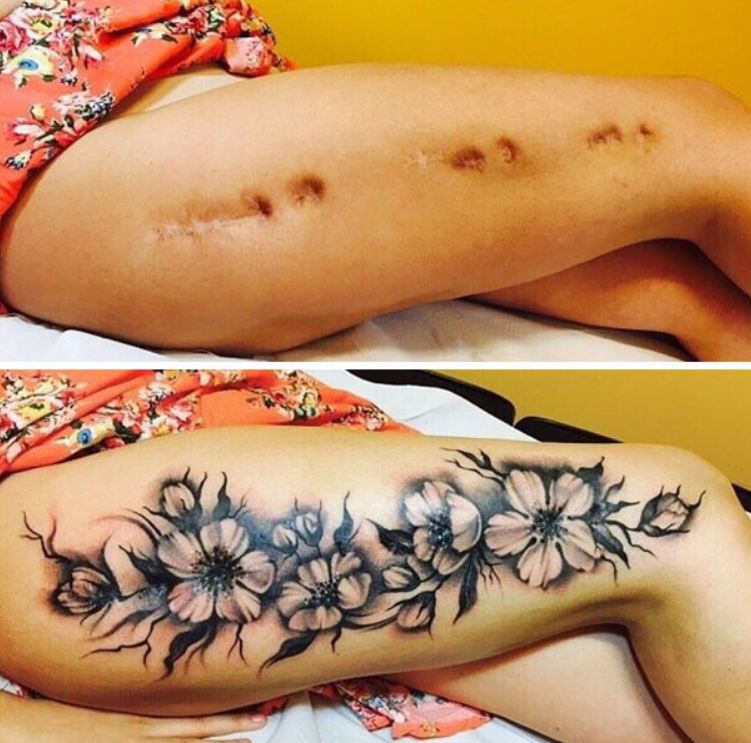 #17 Remember what a little blue fish once said, just keep swimming! It's so realistic too!
#18 That's hilariously impressive! I wonder if it makes the lightsaber noises too…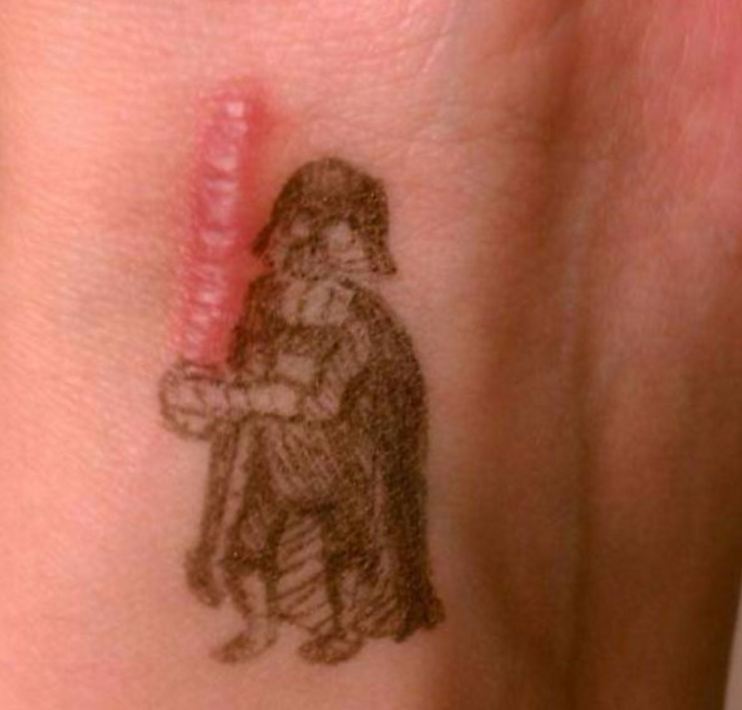 [nextpage]
#19 Soon she'll have a whole set of wings! The colors on that are remarkably lifelike.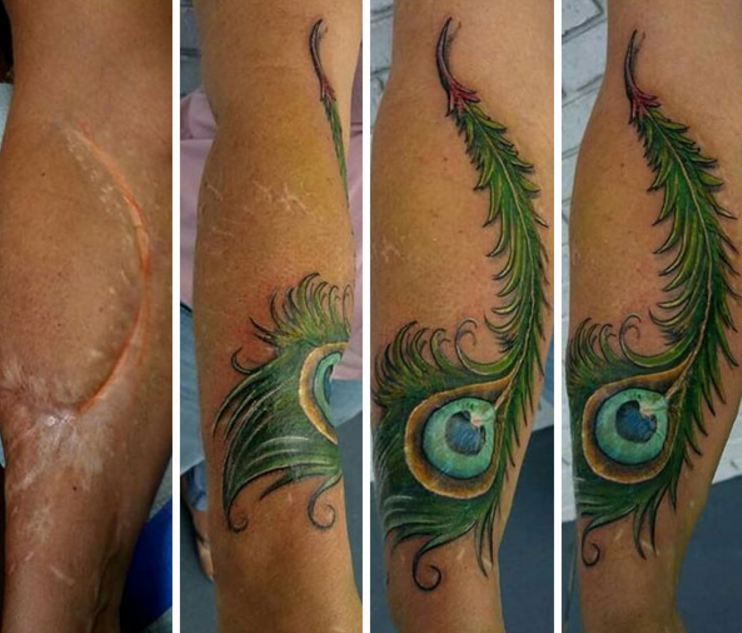 #20 I see what they did there! When you said you had stitches, I wasn't expecting that!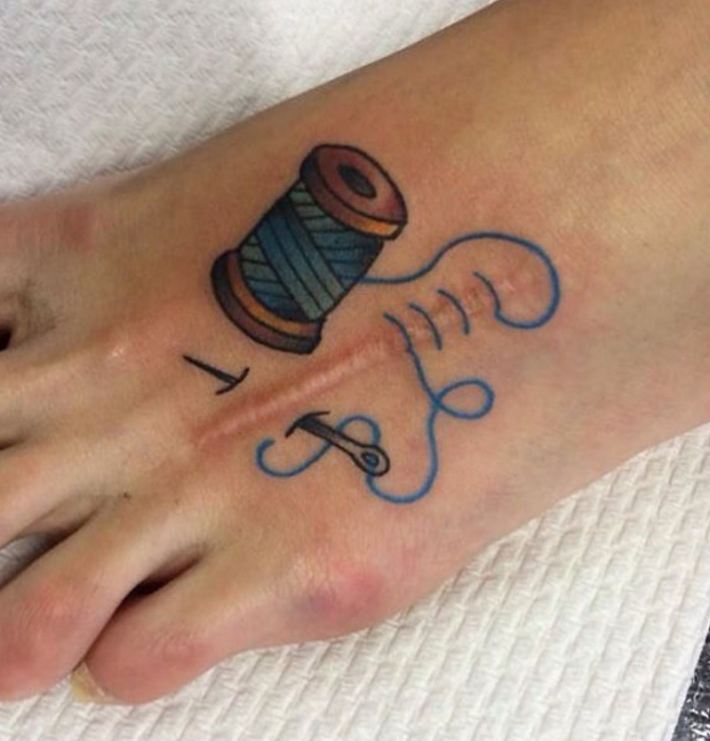 #21 That's so beautiful! The colors are extraordinary!
#22 What a clever idea! It actually looks really nice too!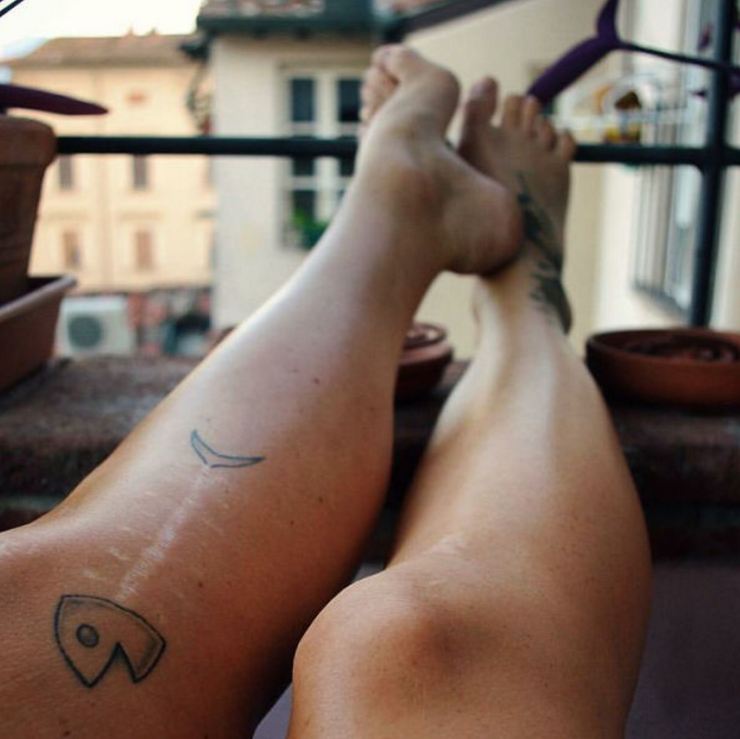 #23 That's so precious and absolutely magnificent!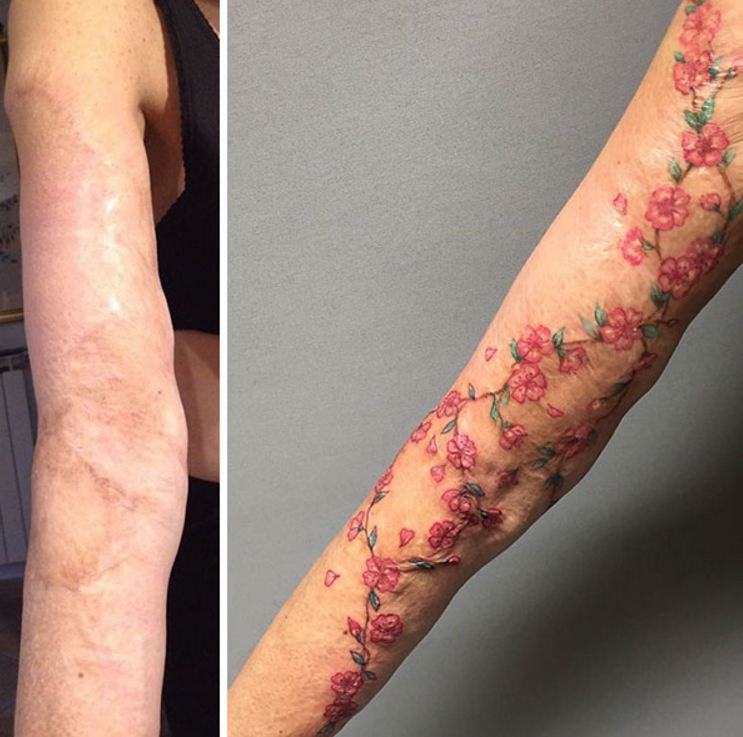 #24 Now that's a work of art! You can hardly see the scars.