Being a vegan does not mean that you can't indulge yourself in violence anymore. Of course, you might have given up on eating meat, but that doesn't change your nature. It is man's own nature to inflict violence on other species so that they can remain at the top of the food chain, and therefore, maintain their domination of others.
Okay, enough of the drama. Eating meat has never been a good habit. Even more despising is the fact is that animals have to lose their lives for it. But some vegans, owing to their sense of humor love to show off their violent human streak.
Halloween Hunter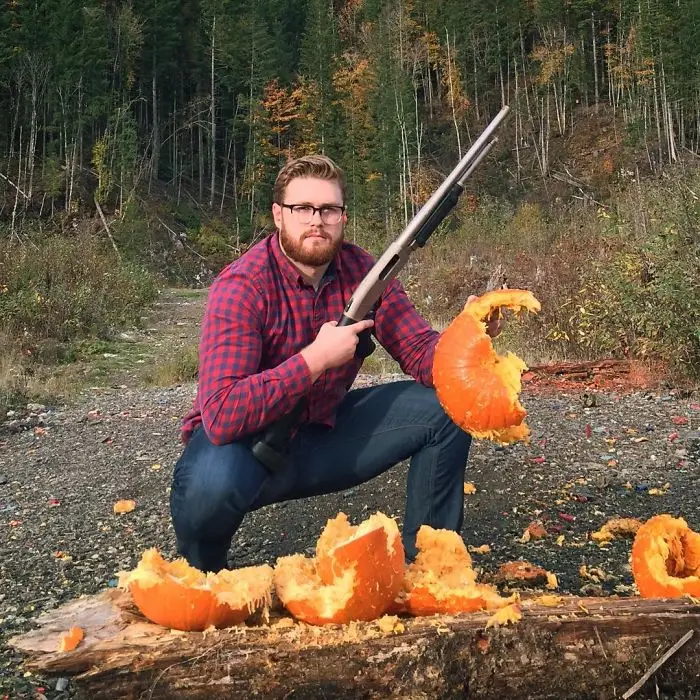 The way he murdered all the pumpkins with the rife, it's just brutal. But it looks that he has some bad memories of Halloween as a kid. Maybe he was scared so much, that it didn't matter if he butchered them with bullets in the end.
Asparagus Murderer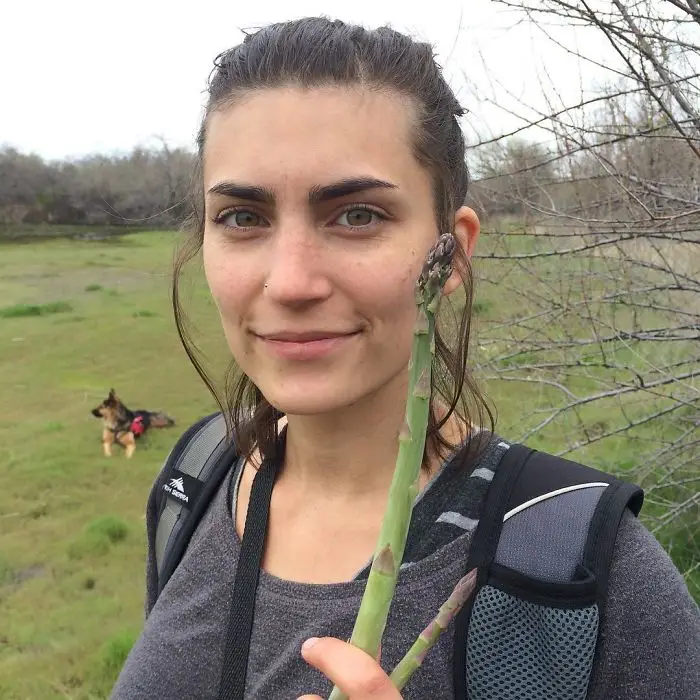 She must have tortured the Asparagus a lot, before she finally managed to kill of the Asparagus. Don't be fooled by her smile, she has a vicious and violent mind behind it. If you ask me, She has earned the title of the smiling assassin.
Shooting The Tomatoes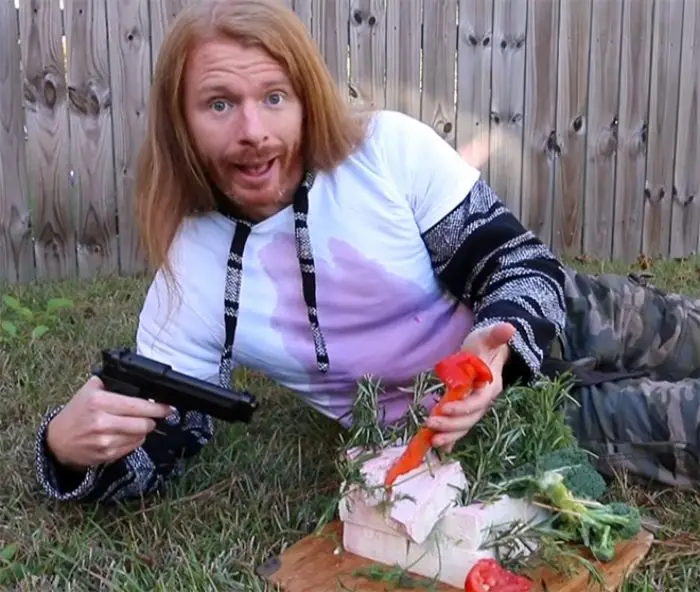 He shot the tomato point-blank and beat it to a pulp. And look how happy he is about it. But look at the poor old tomato, it's body is nowhere to be seen. Somehow, you can help but feel bad for the red devil.
Stab The Mushrooms
The lady is ready for the kill! She is out with her knife to slit the necks of as many unsuspecting critters. Beware my dear mushrooms, from the beautiful lady. She is out to get you all.
Steal The Jackfruits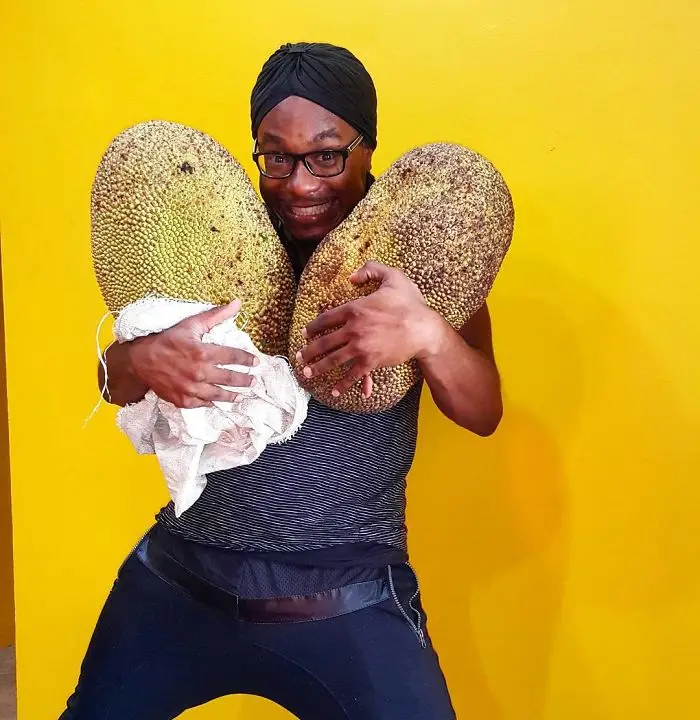 He's got two jackfruits and is so happy about it. It is just like he's kidnapped two babies. From the looks of it, it seems that he will charge a hefty ransom for it. He's happy that he's going to become a millionaire.
Lay Down The Carrots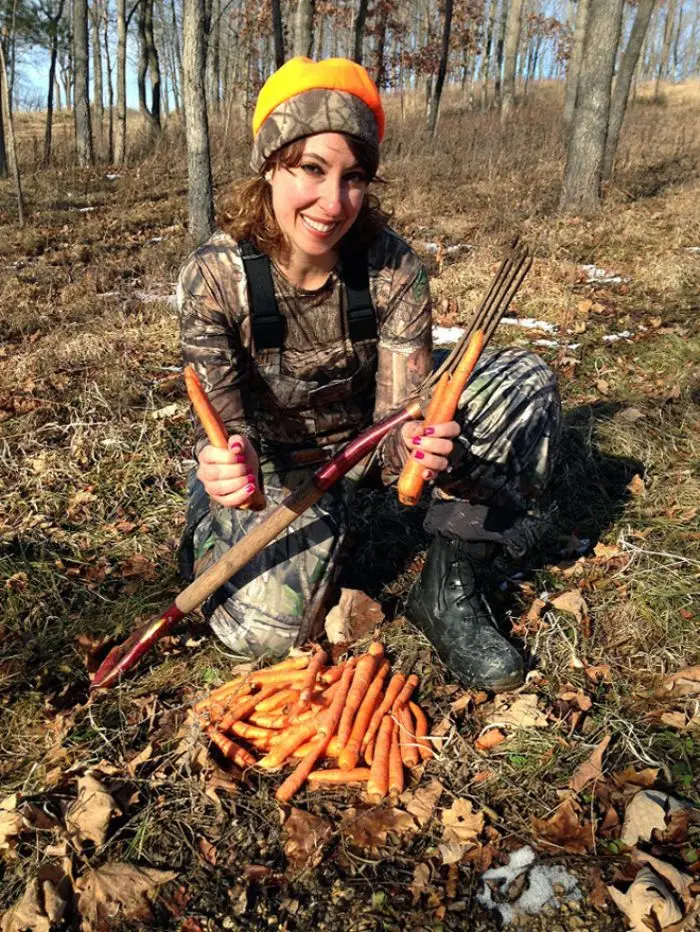 She's killed an entire clan of little carrots. It looks like there is no mercy behind that smile. With that rake in hand, she can swiftly transform into a devil at will. Somebody save my carrot tops from this beautiful killer!
Kidnapping Strawberries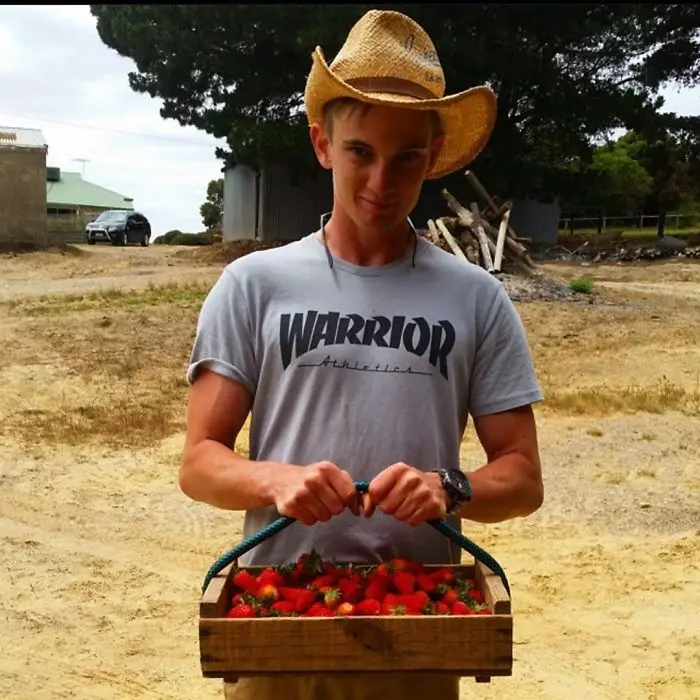 He's stolen an entire box of strawberries. He's separated the fresh kids from their family. Catch him before he gets away with the lot. Somebody call the police, for God's sake. I don't have a good feeling about this one.
Beheading Zucchinis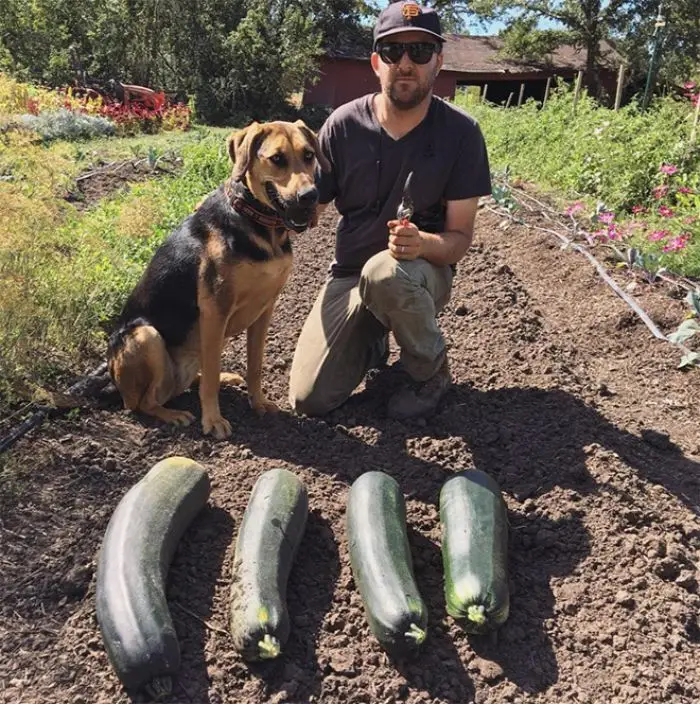 What do you call a gun-happy monster who's happy to kill an entire family? That's Mum, Dad, Daughter, and Son. He has mercilessly laid the slain warriors in a row. Look at his faithful partner in crime.
Young Hunter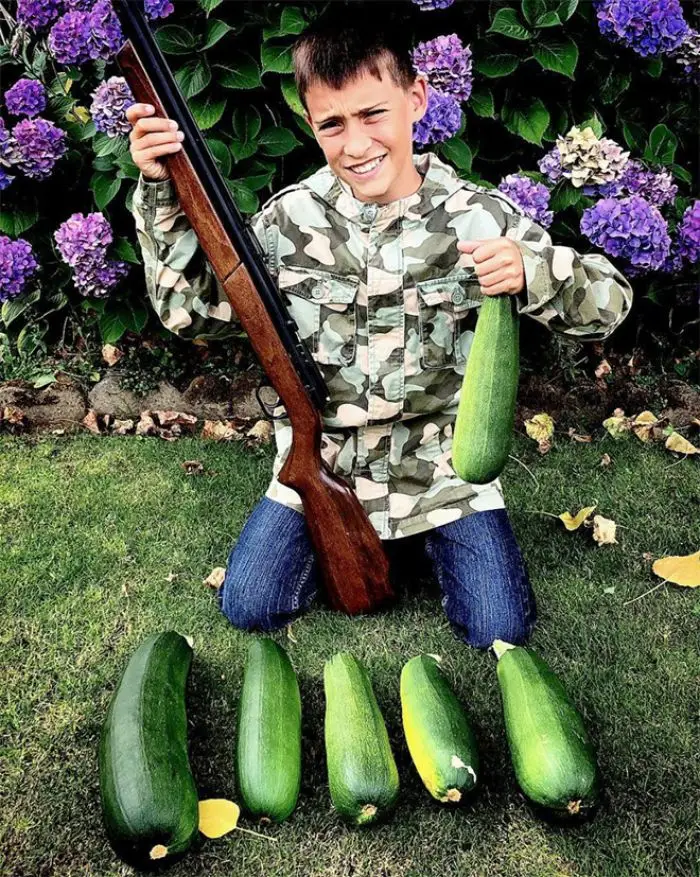 The young Turk is so happy going shooting. If he was into sport-shooting, he would have shot a whole pack of pheasants. Instead, he chose zucchinis for target practice. Although no animals were hurt, he slew an entire lot of zucchini.
The Beheaded Lettuce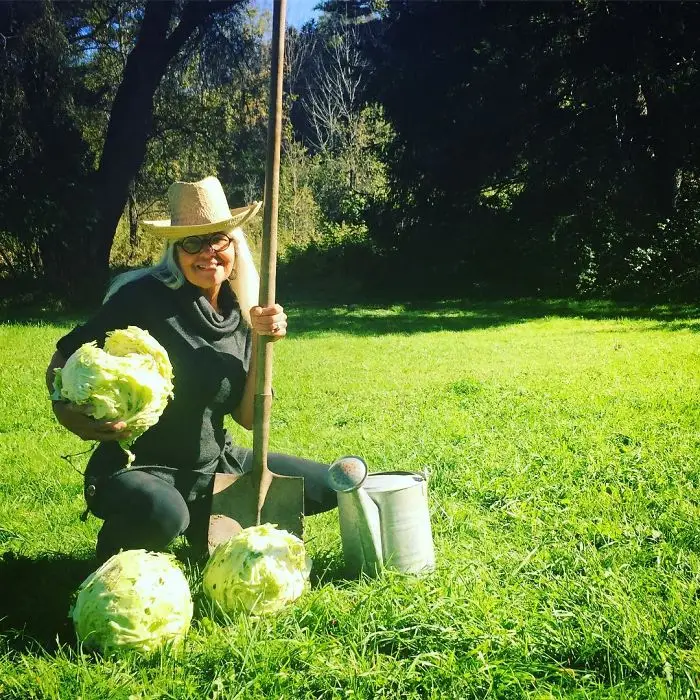 She slew three giant lettuce and has brought back their heads as a proof of her courage. But can somebody ask her why she has a proud smile after brutally murdering three innocent veggies? Blood-thirsty people, I tell you.
Killed The Whole Produce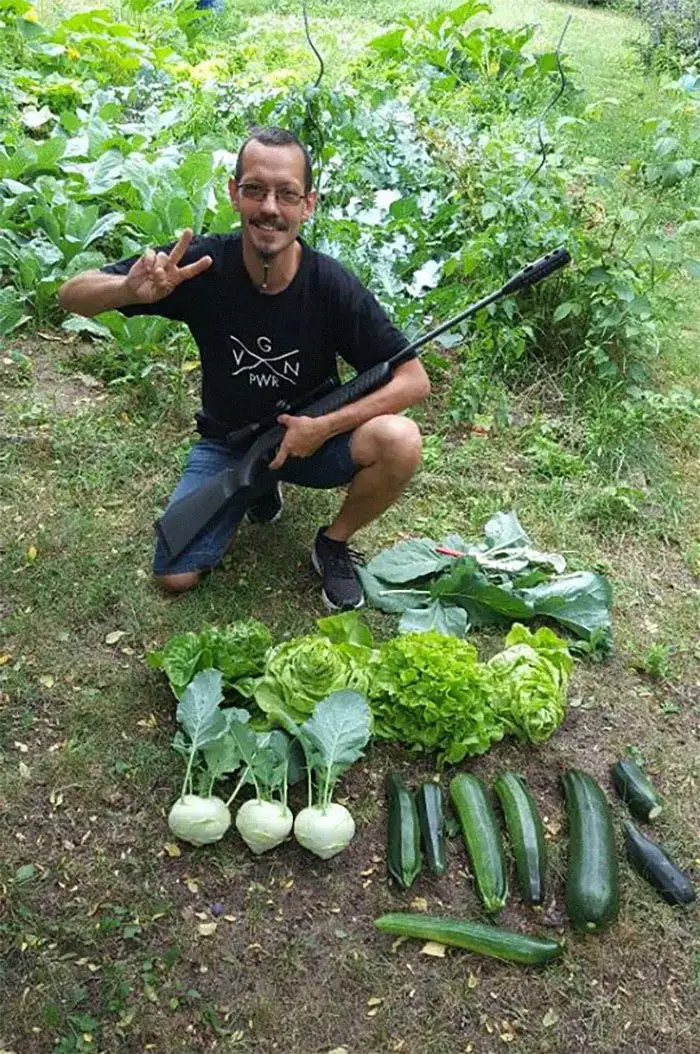 He has shot down an entire vegetable field, just for the sake of selling free produce. Just look at him, it seems he can't even lift the gun. But he had the balls for all this bloodshed! Who wants to shoot him in the head?
The Bullet Through The Zucchini And The Squash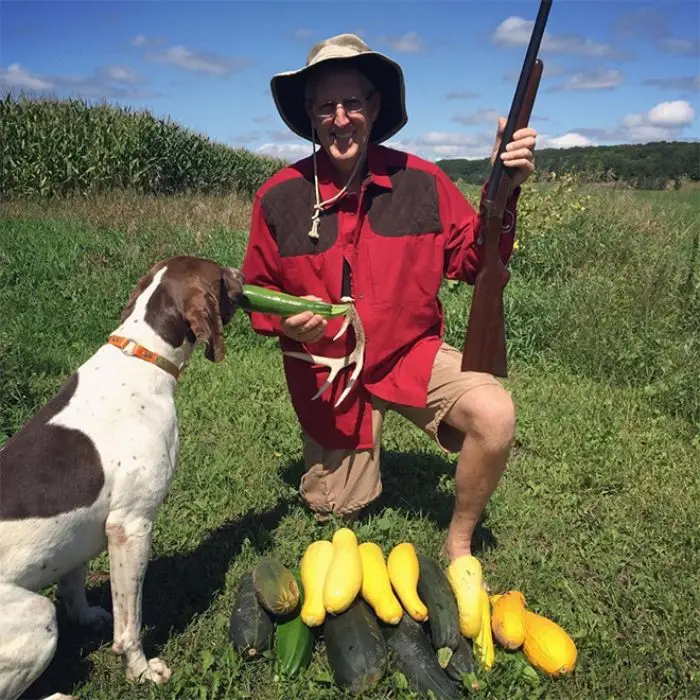 The Grandpa achieved two important feats in the morning. He killed an entire lot of zucchinis and butternut squash. Second, he's trying to treat the dog with a veggie. What things are happening in this world?
Mushrooms Collected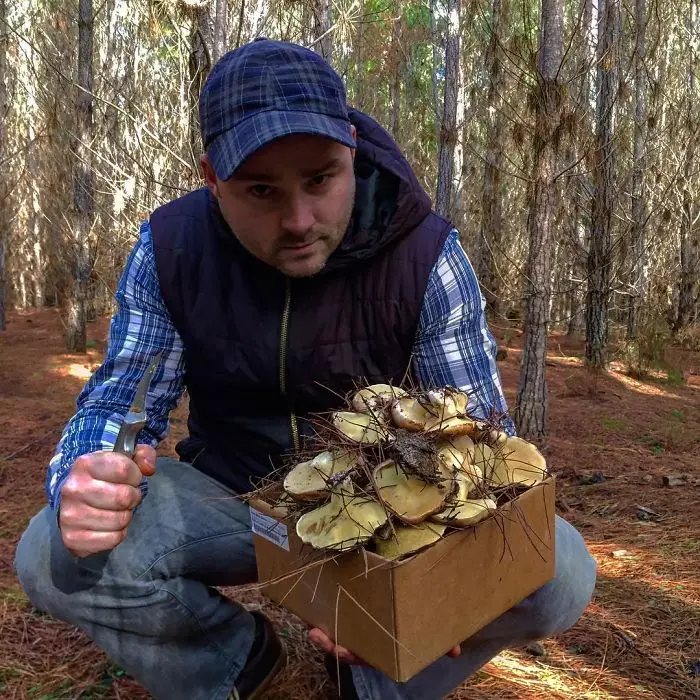 He looks so cruel. From the looks of it, he could kill 50 people in one go. But it looks like he has got eyes for mushrooms only. He's filled a box full of mushrooms. Somebody call the cops and get this maniac arrested!
Sniper Got The Berries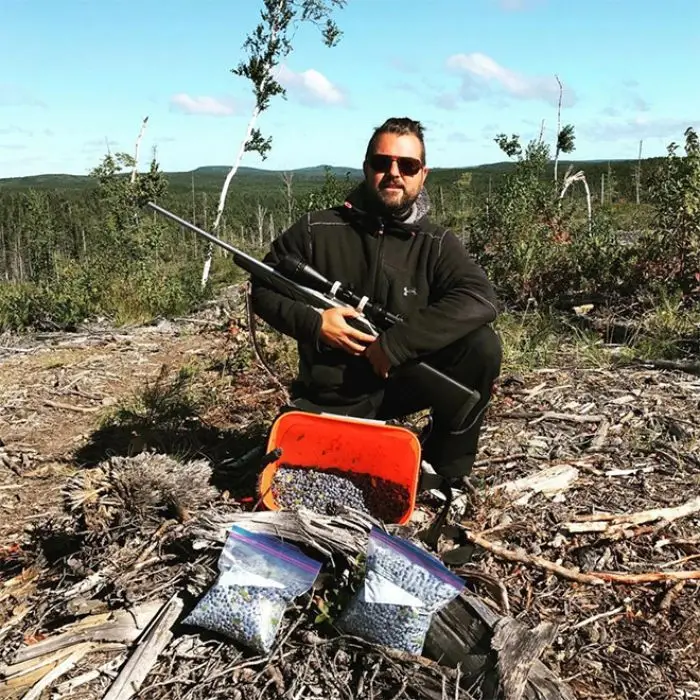 Now here is an assassin who could slay an entire army. Just hand him his gun and you could never stop his hand from pressing on the trigger. The trigger happy shot is content with shooting berries and he has collected a full load.
Dug Out The Fruits?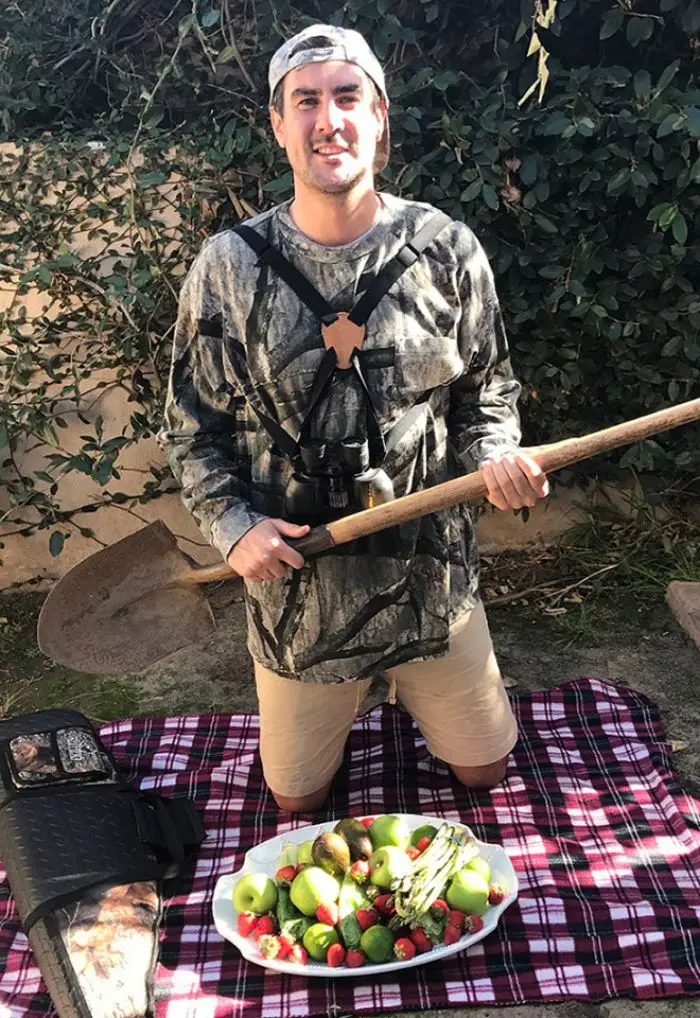 He's organized a buffet with his catch. To teach the boy the hunting skills, his parents had handed him a job, and it looks like he's mastered the job already. You can make killers out of them while they are still young.
Hold Them Together Like Chopped Heads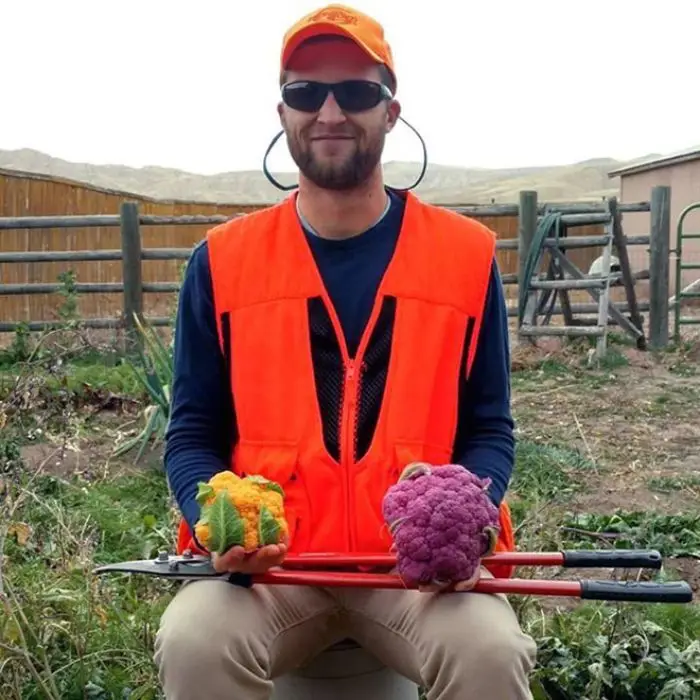 He's holding two unique murdered specimens, yellow broccoli, and purple broccoli. I would have marveled at the specimen of genetic engineering, but have a look at the man with his shears. He seems to be a serial killer on the loose.
Slew The Banana Monster?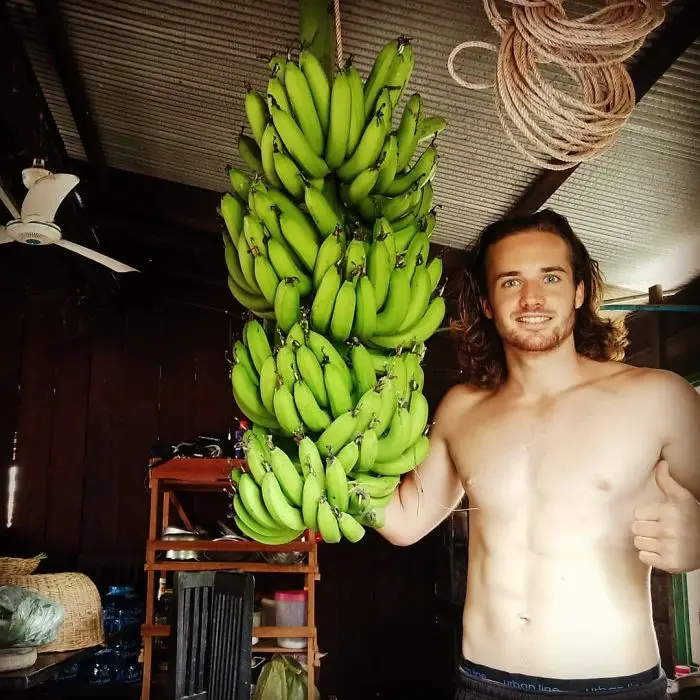 This man is an expert in killing big bad monsters, bananas in this case. They don't make legends like this anymore. These courageous men are born once in a lifetime. But look at his plight, he can't even afford a shirt.
Zucchini Hunter Went To Town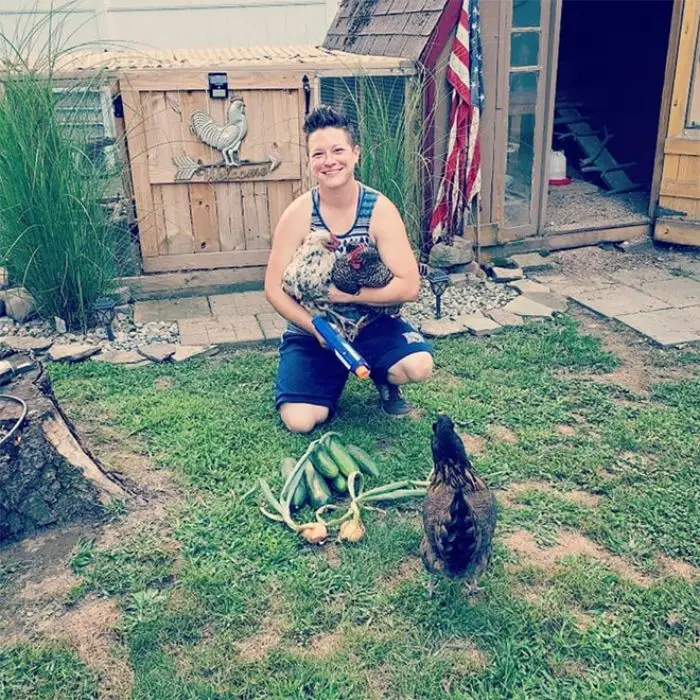 Zucchini hunter went to town, riding on her chicken. She bought zucchinis and onions, which she will put in the oven. Then she will make her vegan spaghetti with some macaroni. Bad lyrics, but you get the point.
The Big Cucumber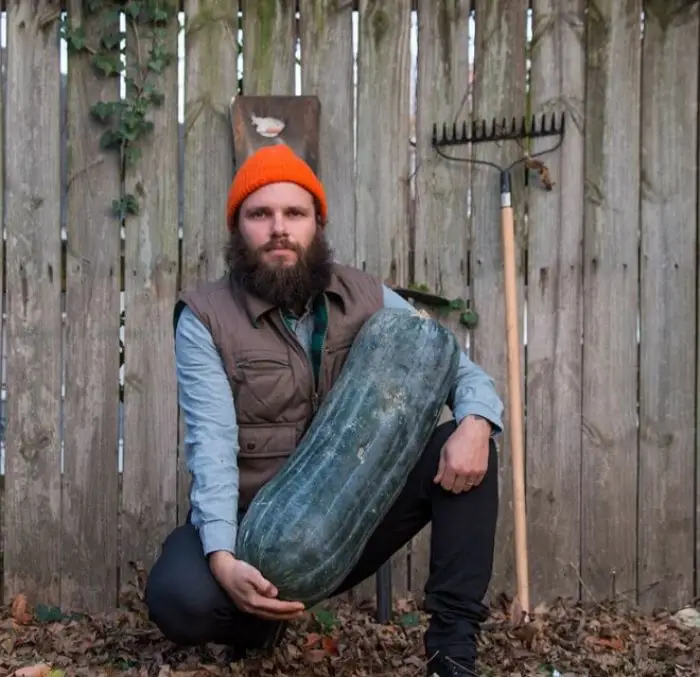 This man should be given some credit in this case. He grew a gargantuan monster in his own backyard. Now he has slain the big baby and showing it as a trophy to the entire world. Sick people, first they nourish and rear them, and then they slit their throats without a speck of emotion.
Killed The Entire Produce?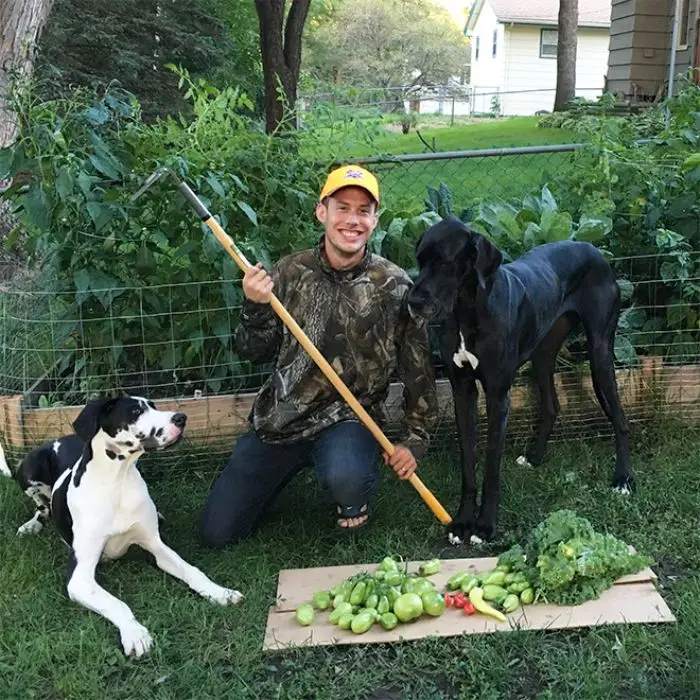 The man with a garden rake is out to feed the whole village with his produce. He seems a lovely and innocent man. But behind his kind smile lies a horrible killer who will not think once before slaying you. Look at what he did to the poor old veggies.
Coconut Heads In My Hand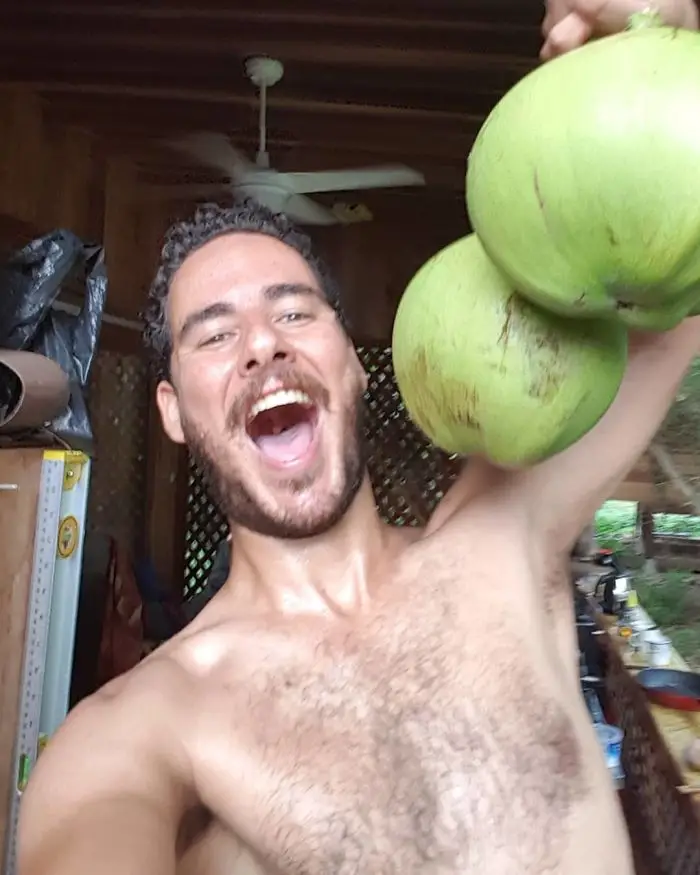 He fought a coconut tree and then managed to slay him. Now he is showing off his might to the entire world by lifting the head of the monster. I know I am talking gibberish, but this young man seems to think that way.
Beet The Bullet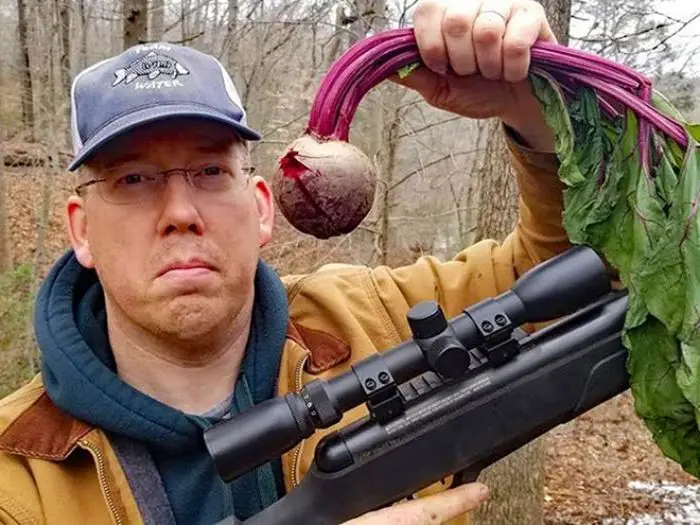 He's a cold and calculating man. He gets his prey in one single shot. Just like the beet in the picture, he could make quick work out of you. Something tells me, I am not safe if I am near this man.
Killed The Butternut Squash For USA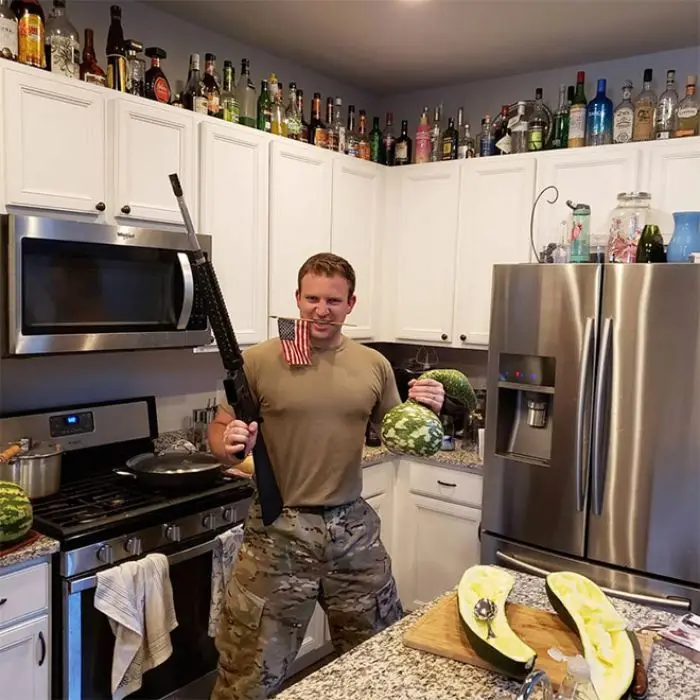 Just for the sake of the nation, he's killed the squash. This trooper will slay all the veggies to save his country from impending danger. Right now he's on a mission to feed his vegan brethren. How patriotic and dumb!
The Dog Got Them All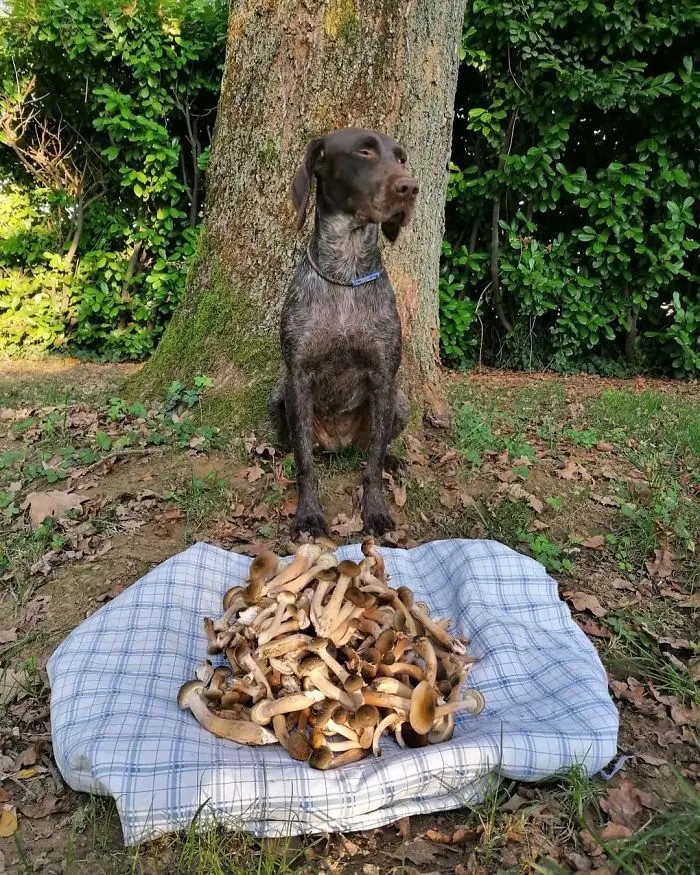 The dog might not be a showoff, but surely, he's got some skills. He's got a lot of mushroom-hunting abilities. But the humble dude simply does not like to be arrogant and is quite modest about the whole affair.
Lay Them In Line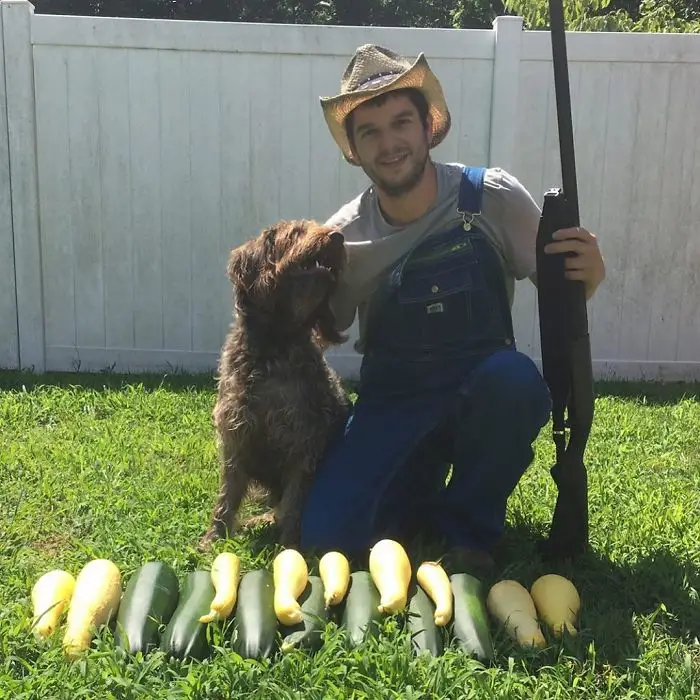 What is with all these zucchinis and squash? Are they easy to hunt or is it that there is some trend around it? There are so many people showing off their zucchini hunting skills on IG, that it has given me a headache.
The Face Of The Veggie Monster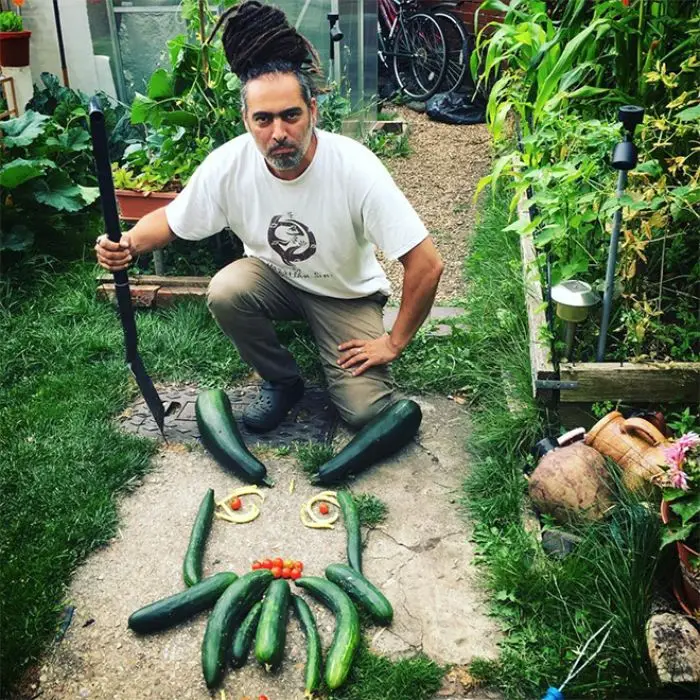 Can you see the face made by the veggies in the picture? This man has killed a veggie monster, so we won't trash him much. But why is there so much violence in the world?
Fishing For Carrots?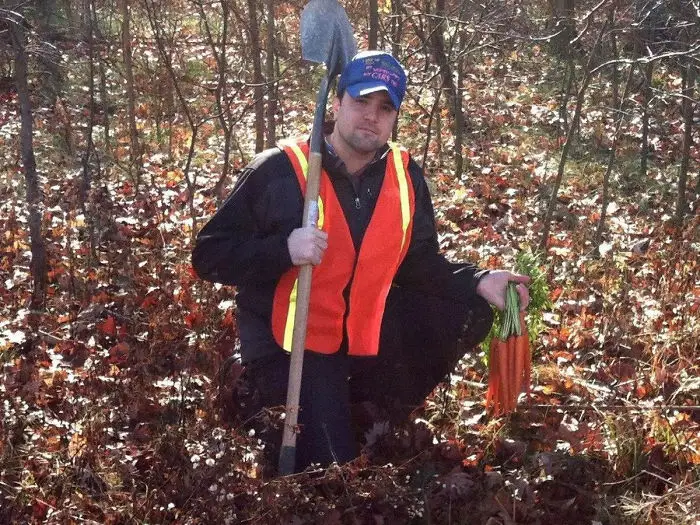 Again a bunch of innocent carrots had to bear the brunt of mindless hunting. This dude here might not be able to be capable of much, but when it comes to hunting, he ca sure kill by the dozen!
Looking For The Veggie-Enemy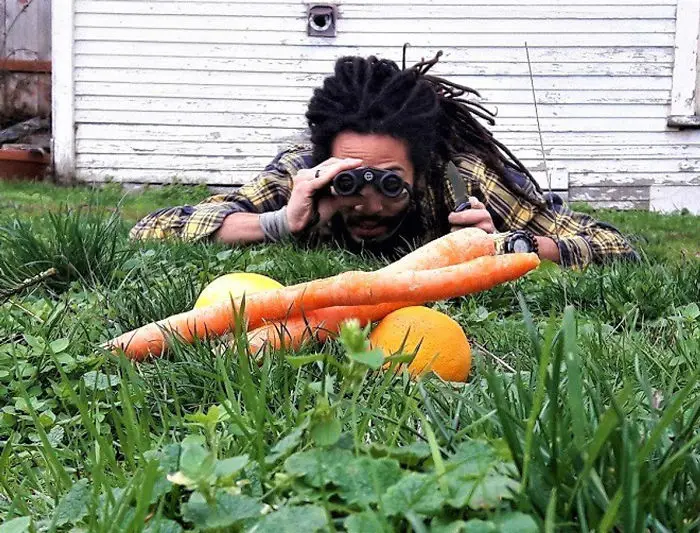 He's closely observing the veggies and then he will sneak in for the final kill. The man here is out to kill the veggies. Should you alert the innocent victims? How can you enter the picture and stop it from happening? If only time could freeze.
Slicing Jack's Top?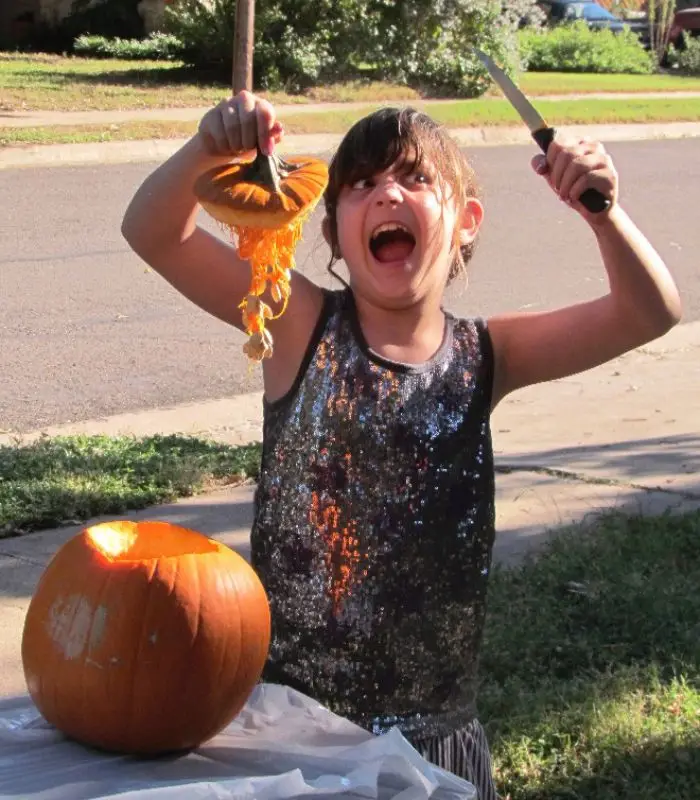 She may be a little princess, but she has the cruelest of intentions in the small mind of hers. Just look how mercilessly she slit the head of a pumpkin for making Jack-O's for Halloween. I need to stay away from this little one.
Killing Them By The Load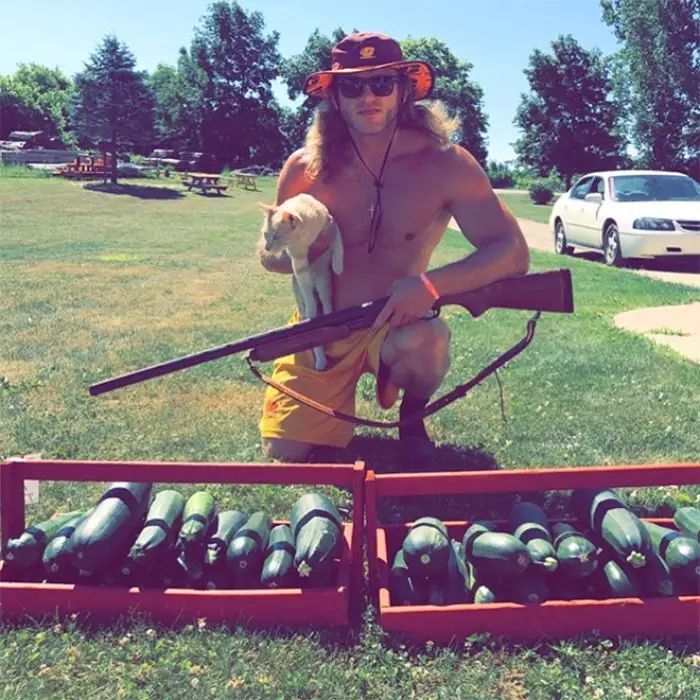 This shooting machine knows only how to kill. He is known to be trigger happy and will mow down all those who come in his way. I sincerely hope, he is not looking in my direction.
The Best Zucchini Hunter In Town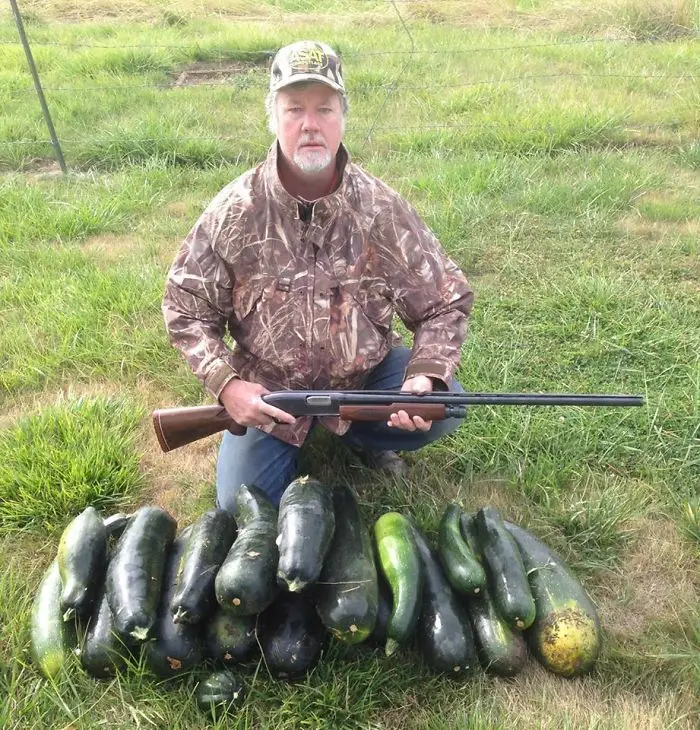 This old man may have got all the silver in his hair, but his shooting is all gold! Look at the number of zucchinis that lay at his feet! He knows his way with the gun and will not hesitate one bit to send you packing to the grave!
Halloween Horror Hustle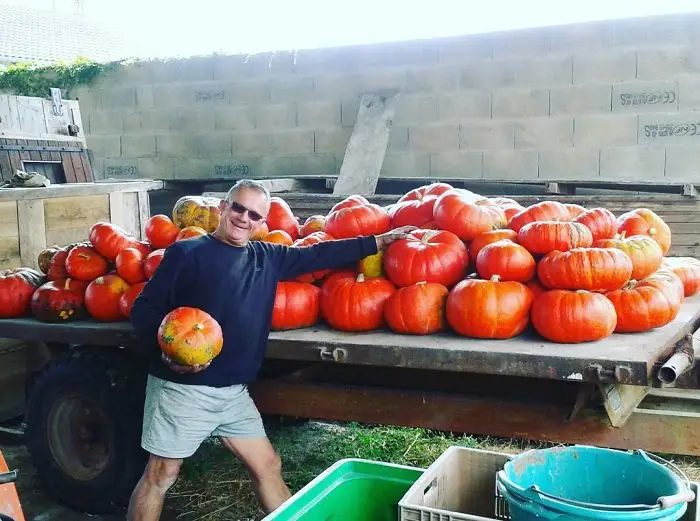 Halloween's coming, so this man went on a pumpkin hunting spree. But didn't they teach him some mercy? But it is not his fault, it's the pumpkin's error. As long as you will be an orange clueless dude, you should be prepared to die on Halloween. No, we are not being racist, but we are being practical.
Got My Revenge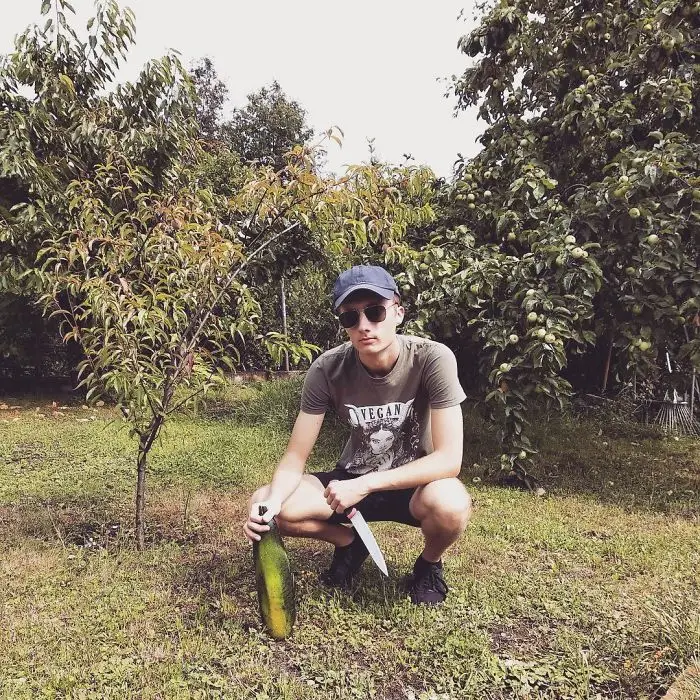 This dude was out to get revenge on a Zucchini and he's got it. This picture is living proof of that. He might seem like a very straightforward guy, but the mind behind the face is quite complex and cold.
The Turnip's Mine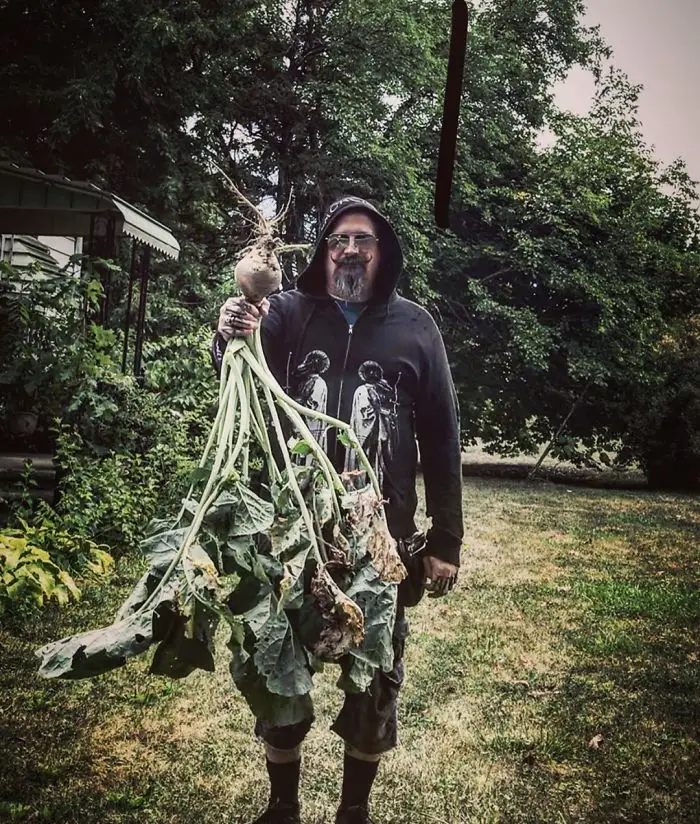 He was out to hunt a monster, and he accomplished what he set out to do. But look at his catch, that's quite big, I say. He came, he saw and he conquered his biggest enemy.
Stealthily Stalking The Prey?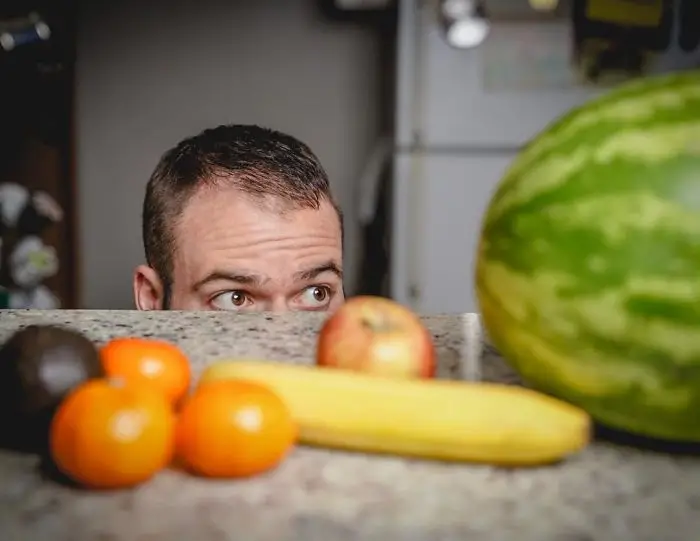 This guy has the look of the hunter. He is out there to kill. Just look at how his eyes are focused on his pray. He will stalk his clueless prey for some time, and then he will pounce over it, and slit its throat. Watch out, he could act out at any moment.
Making Room For Mushroom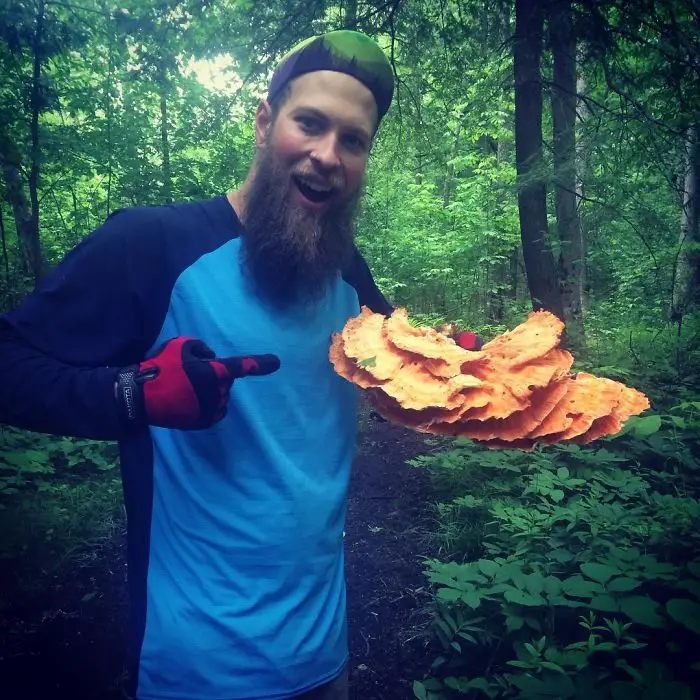 This man might look ferocious, but he survives on freebies. He went out trekking to the jungle one fine morning and he was able to get hold of a cartload of mushrooms. Finders, keepers, they say! This is one lucky dude.
Wasting Bullets On A Carrot?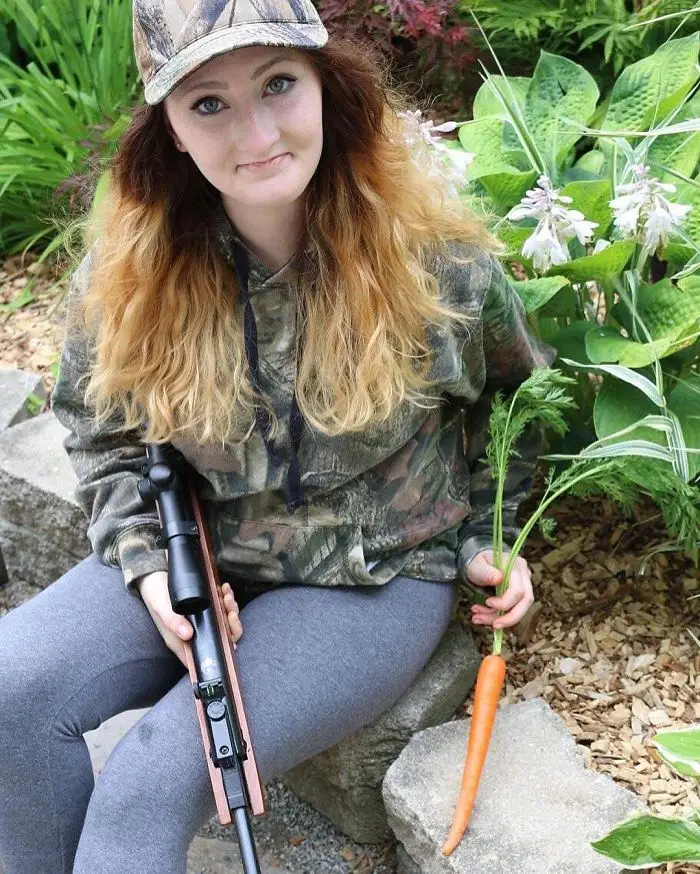 She might have invested a lot to look like a hunter, but she's a sissy in real life. How can we tell? Just look at her smile, she can't even hunt down a veggie properly. Look how she's got such a big gun and she's just managed to shoot one carrot.
The Zucchini Monster Is Laid Down In Peace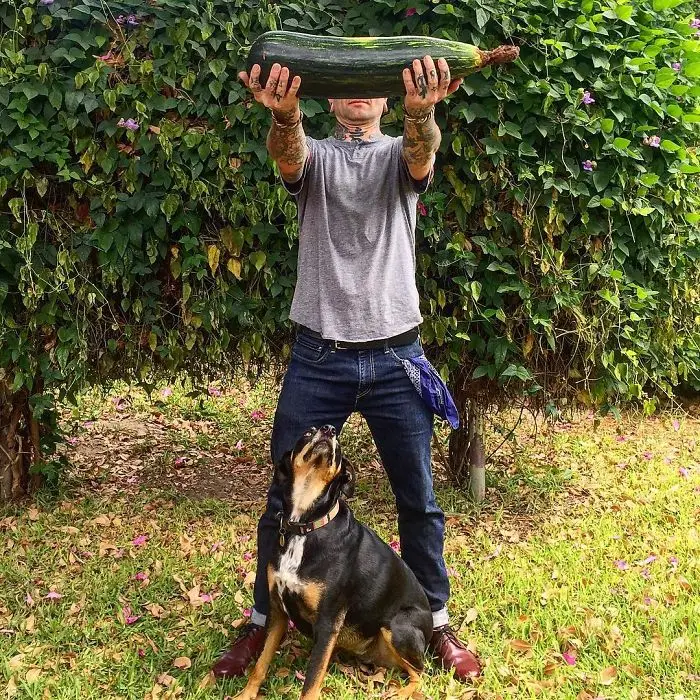 He's got a big one! No, we are not referring to his tools that's hidden inside, but we are referring to the hunted prey that is in his hands. The dog is also looking at it. Not the zucchini inside the denim, but the veggies he's holding in his fingers.
The Fresh Babies
She's carrying them like babies, but she's extremely capable of slicing them at once. Never be fooled by their innocent-looking smiles, for they are out to kill for the sake of filling their own stomachs.