Almost everyone has forged a note or two in their childhood! But convincing our parents that it is sent by the teacher is always a fail! Here are 12 kids who were sure that these notes were 100% legitimate.
#1 Video Game class needs special attention!
This 7 year old was a good kid excelling in school except for the video game class. That definitely was serious enough for the teacher to send a note to his parents!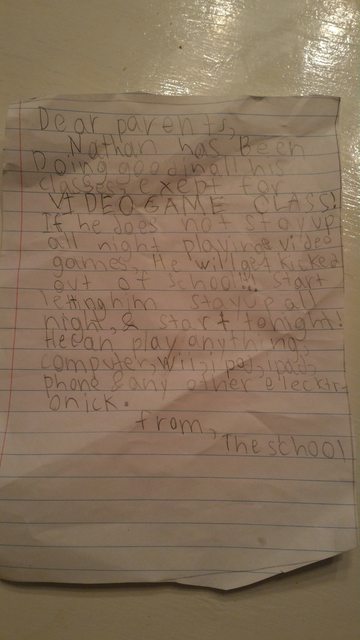 #2 To the point!
Wondering if it's a government declared holiday at the school! Also the teacher seemed quite crisp and to the point!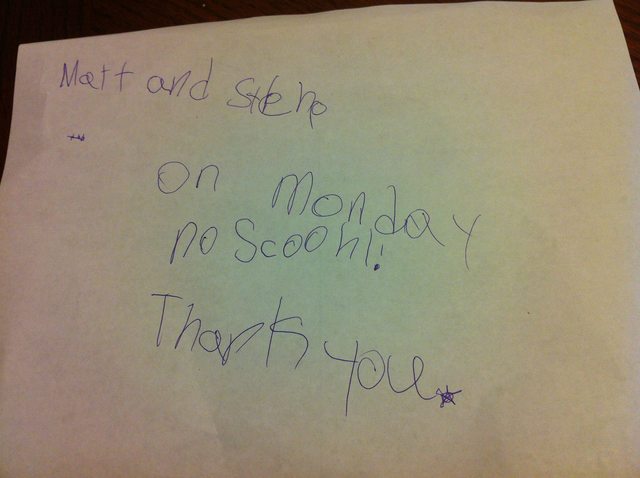 #3 Forging signatures anyone?
Sometimes yo need to do what you need to do! Anyways who checks signatures these days?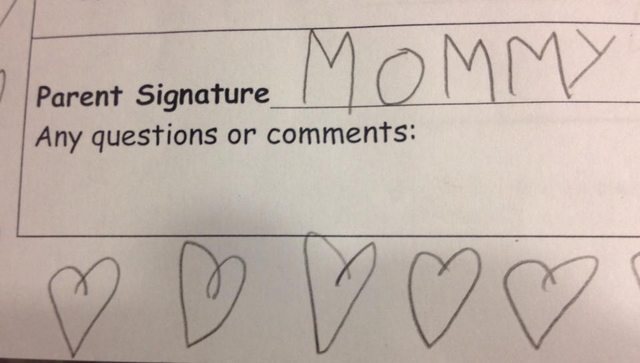 #4 Innocence!
PSP at school? Absolutely! Everyday? Yup, that's what the teacher wrote!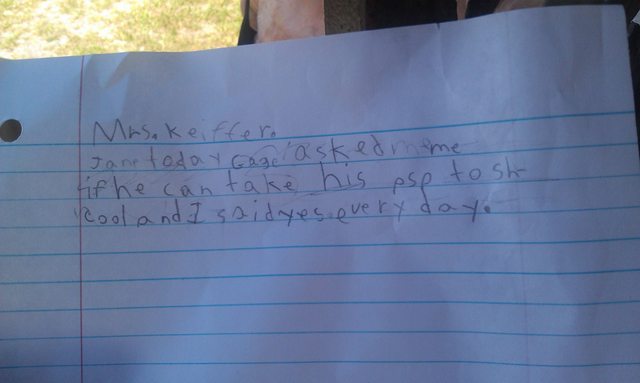 [nextpage]
#5 PSP trend is on the rise!
This one was received by the teacher. Nevertheless, bringing PSP to school is the new trend.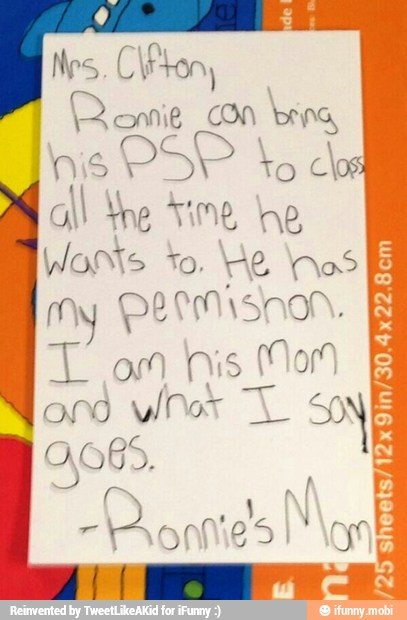 #6 'Brake' it already!
This note was received by the mother on a Sunday, informing her about the extended one week 'brake' the school intends to have!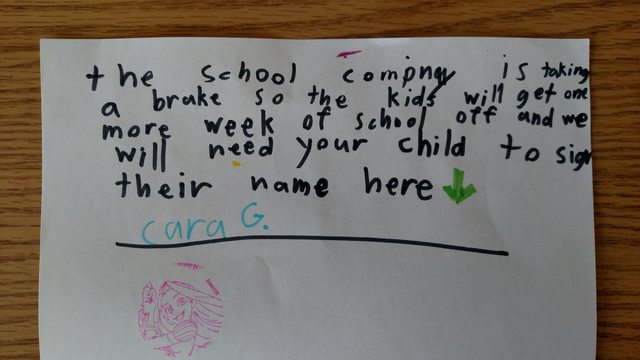 #7 This can frighten any teacher!
This note was received by the teacher to inform her about the very bad effects homework has on the kid!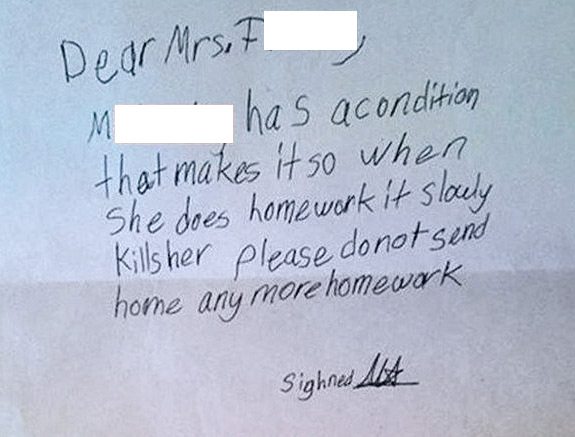 #8 Chivalrous much?
This 6 yr old kid wrote this note to get permission to go this friend's house! very courteous though!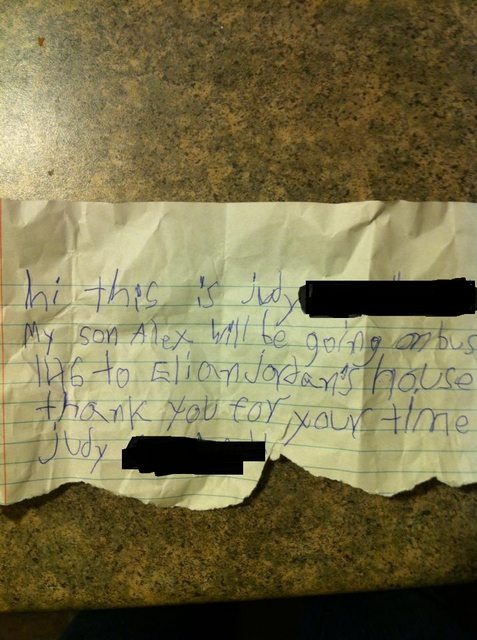 [nextpage]
#9 So much professionalism!
This kid had to spare himself from the violin classes. He wrote this when his mother refused to write one!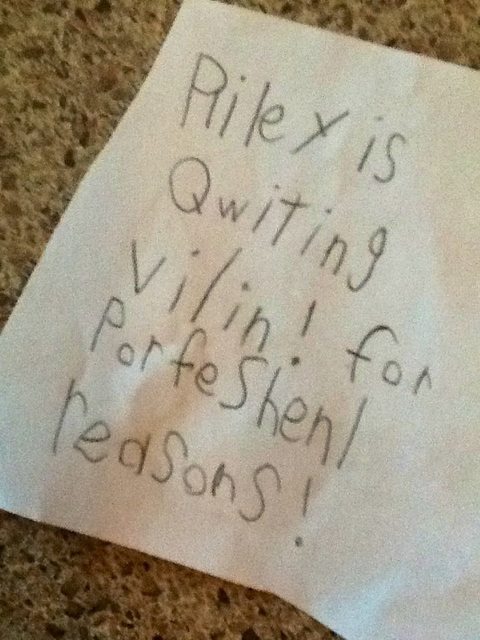 #10 Again, signatures are not checked!
This second grader tried forging her parent's signature! She is so good, who would have noticed!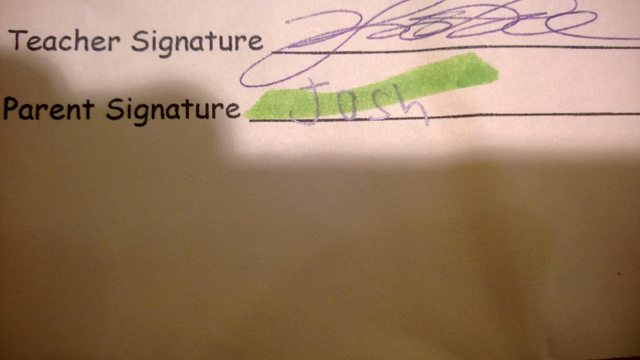 #11 That is truly awesome!
The teacher received this note from the kid's parent! Sometimes it's important to let the teacher know about how awesome the kid is!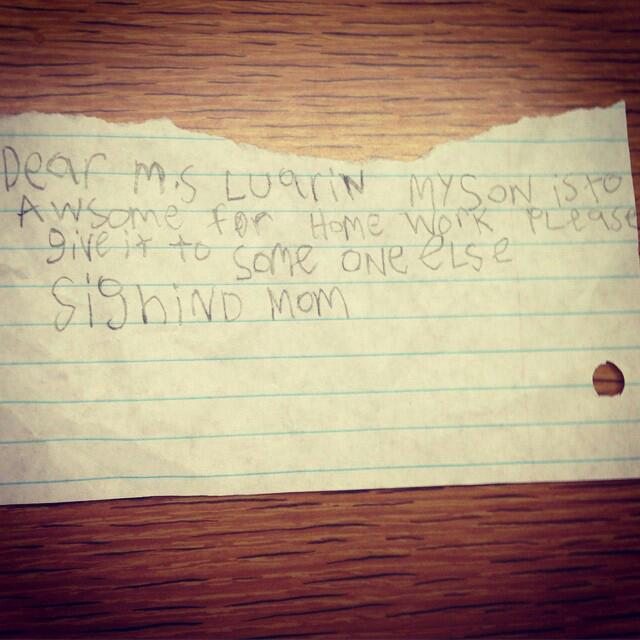 #12 This kid is going places!
Rosabella you are a smart kid!  The teacher totally bought it!