Dachshunds are one of the most adorable breeds of dogs. They're also the most difficult to get a perfect photo of especially when there's more than one. Have you tried calling out a puppy and getting them to sit still? It's a total pain! But a teenager named Liam Beach got challenged by a friend to get all 16 of his Dachshund hounds together on the stairs for a shoot. It might've seemed like an impossible task, but Liam took wasn't afraid to take on the challenge. Not one bit.
Liam Plus 16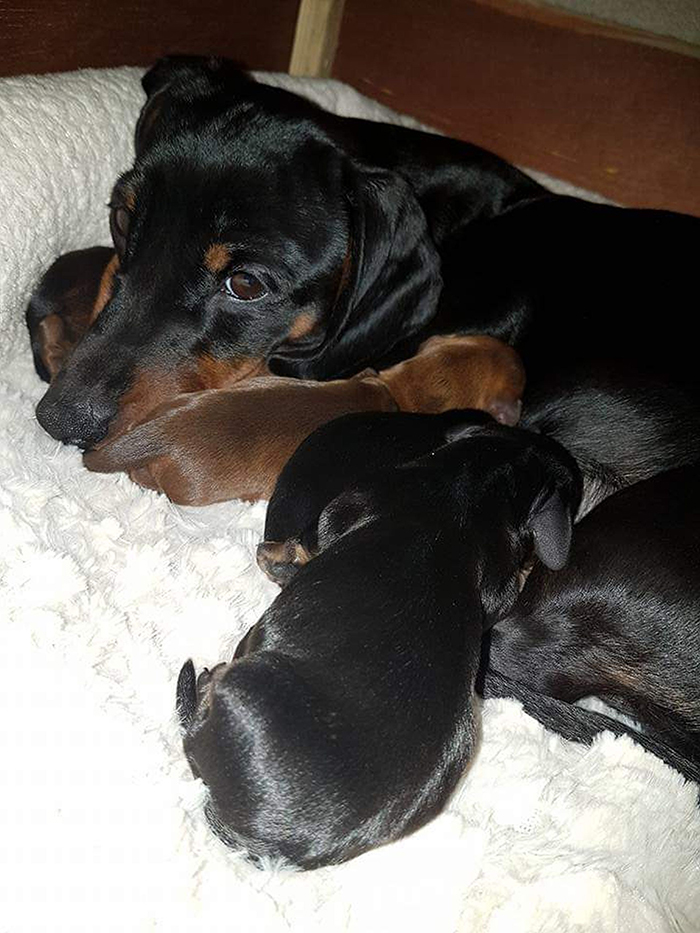 Liam, the owner of 16 Dachshunds got dared by his friend Catherine Jeremiah to get all of his adorable sausage-shaped pooches to sit on the stairs long enough for a photo. Yeah, we know! Mission impossible! She didn't think he could do it, so he set out to prove her wrong.
What's in it for Me?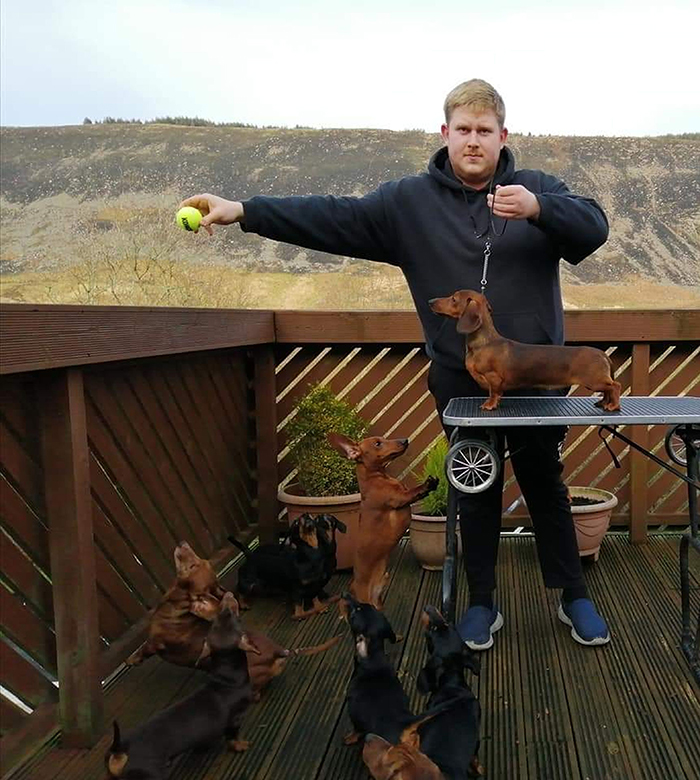 Usually, it's the dog or in this case, dogs that get a treat if they do what they're told, but the 19-year-old teen from Cardiff, Wales, needed an incentive. So, she promised him a box of chocolates if he pulled it off and it didn't take him as long as you might expect.
It Was Very Easy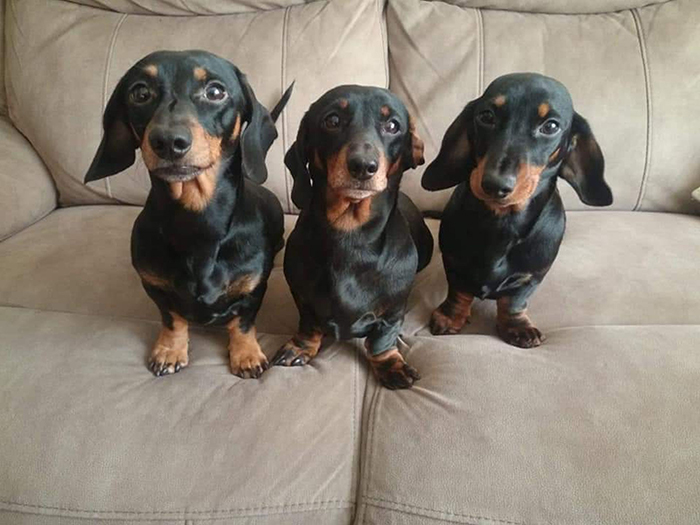 Liam timed himself and as it turns out, it only took him eight minutes to get the photo Catherine requested. He's clearly an overachiever! Liam used a tennis ball to get the Dachshunds to focus and look attentively at the camera. A simple, yet super effective trick. But how did he manage to handle the rest of the dogs?
He Knew How to Handle Them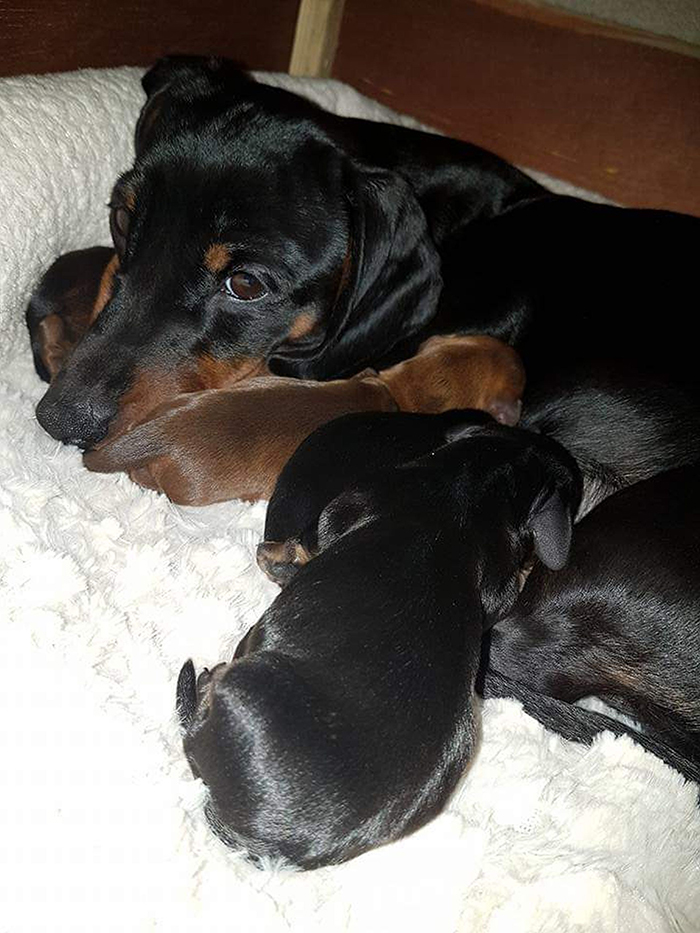 Liam has been surrounded by dogs most of his life. The oldest Dachshund is 8-year-old Sammy. Kizzy was his next sausage dog. Then came Bonnie and Ziggy. And then the pooches started making babies and that's how they wound up with 16 Dachshunds in total. Not that he's complaining. Can you imagine waking up to 16 pups giving you slobbery kisses each morning?
Don't Judge Him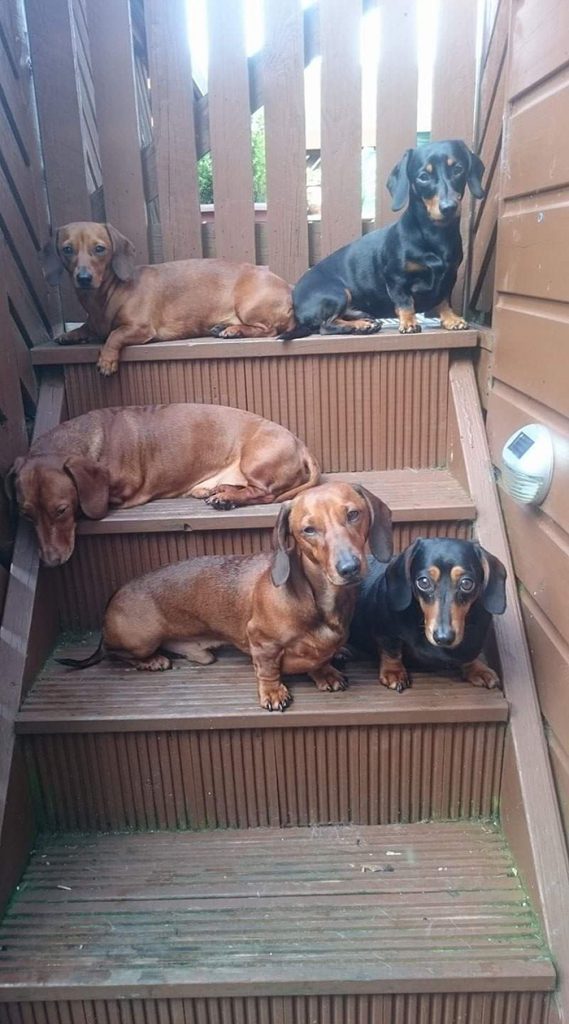 People have judged the teen and his family for the number of dogs they own. Aside from the Dachshunds, they also have a black Labrador named Jess.  Although his parents got into the sausage dog breeding business, they make sure every pooch goes to a good owner.
The Photo Went Viral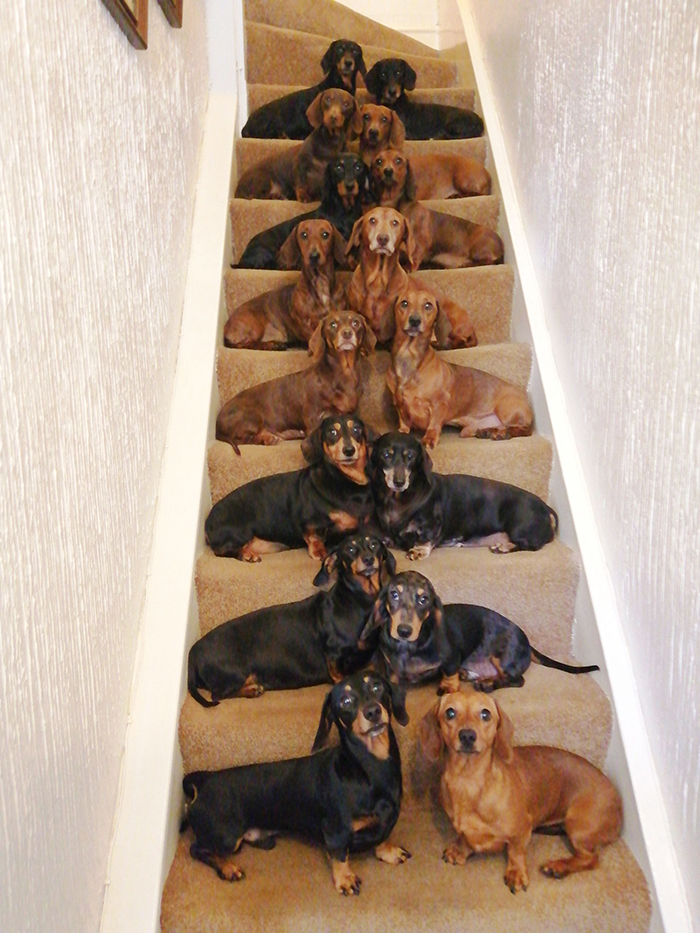 This was the photo that went viral. It shows the doggies doing a duo pose while sitting on the stairs. There's Saffie, Daisy, Dudley, Wallie, Diamond, Ruby, Benjie, Buster, Bonnie, Ziggy, Sammy, Kizzy, Kiki, Zac, Duke, and Lottie. And when Liam told them to stay, they obeyed.
They Obeyed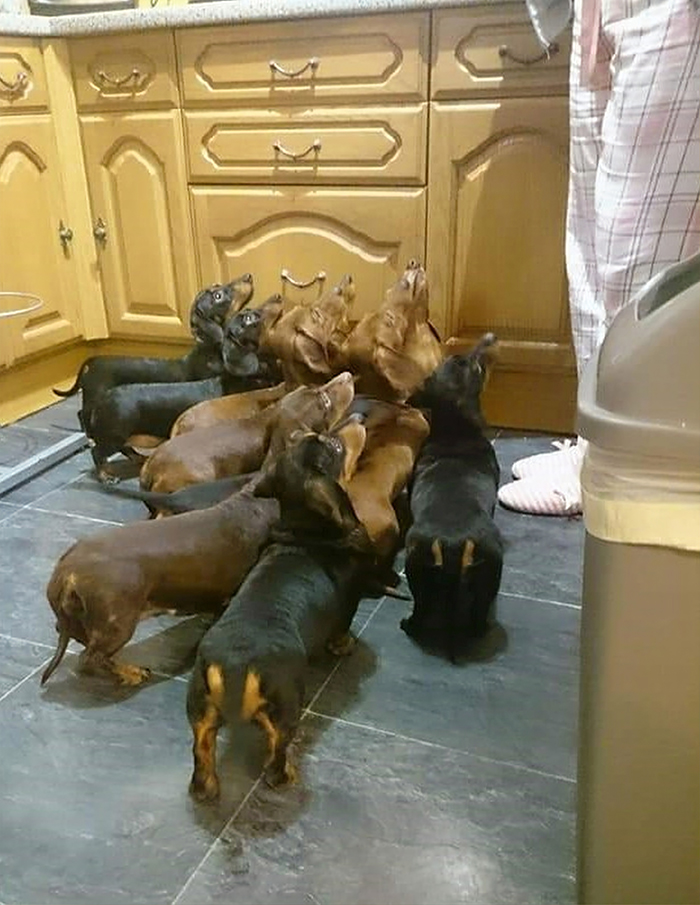 No one could believe that Liam had managed to get all the dogs to stay in one place. But netizens were elated and left him positive comments. In fact, everyone seemed to be head over paws in love with these pooches.
Animal Management Graduate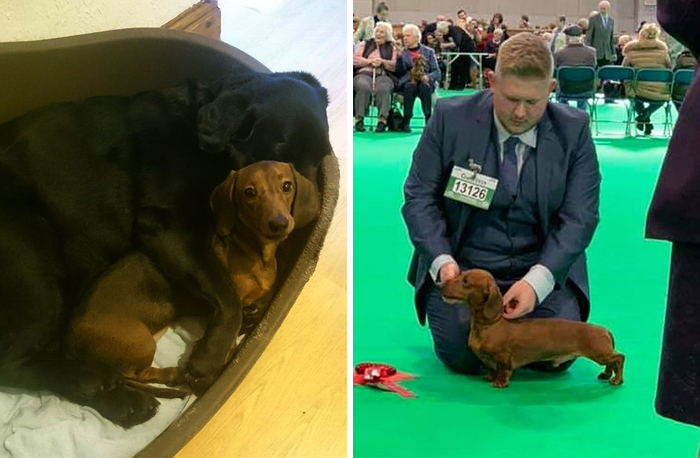 Maybe the reason he was able to coax these adorable creatures to cooperate for the shoot was because Liam is an animal management graduate. But although he knows some of the pooches his family breeds will go to a good home, it still stings a little when he has to give one away.
Where's His Treat?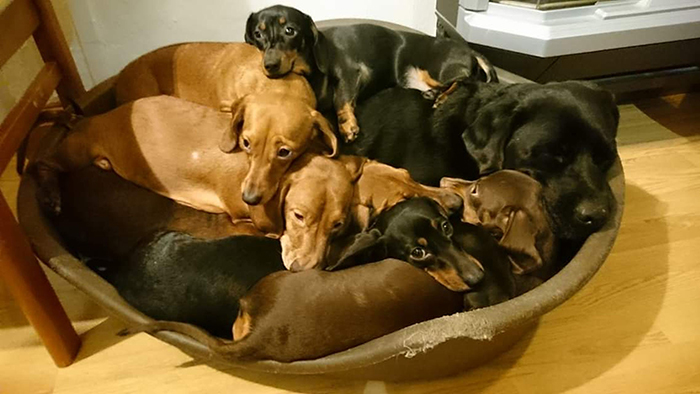 Well, it seems obvious that Liam was able to hold up his end of the bargain. But the question remains, did Catherine do the same? According to his
Facebook
, Liam might still be waiting for his box of chocolates.