There's no shortage of beauty trends. But now, beauty bloggers are pushing the envelope by giving potatoes some serious makeovers. With the help of some serious talent and expensive makeup products, these spuds are becoming one-of-a-kind realistic-looking figures you have to see to believe. Seriously, what are they going to come up with next? We don't know about you, but we're dying to know!
No Restrictions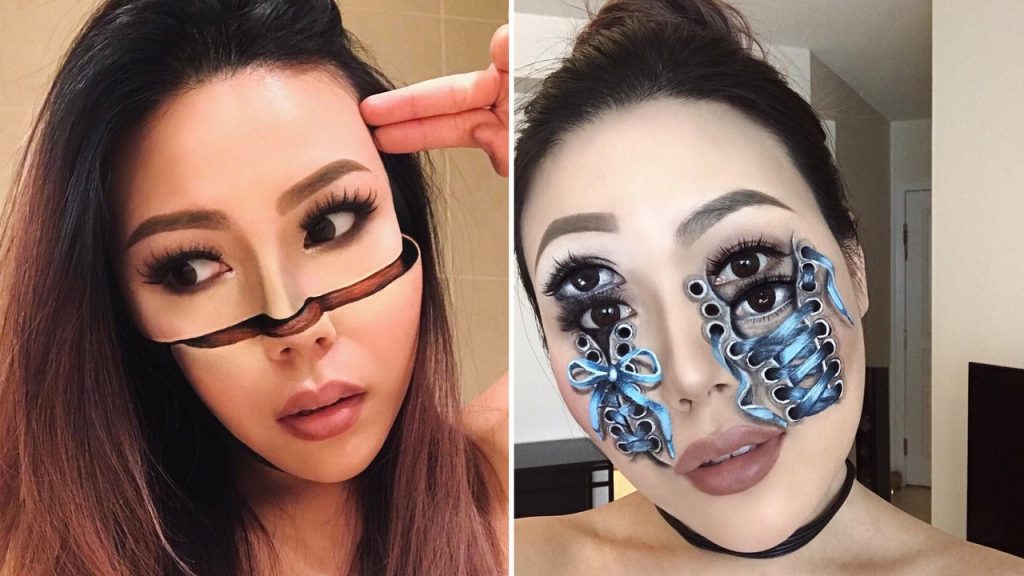 A true artist can turn pretty much anything into a canvas. But they're always looking for something that will really set them apart from the crowd. So, they're turning to the last place people would consider turning to in order to make art. Spoiler alert: It's not paper.
Foundation Is Key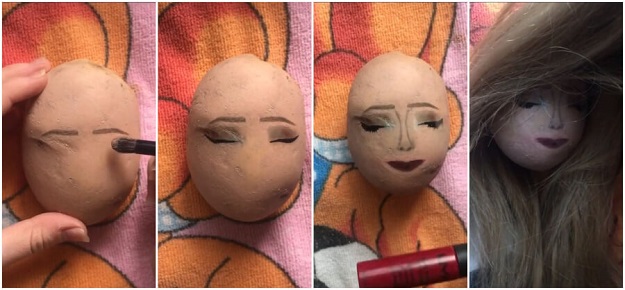 Elona_Balasyan uploaded a clip on TikTok, a media app that lets you create and share short videos. In the clip, Elona adds foundation on a plain potato and uses a Beauty Blender and a brush to blend it. But this was just the first step. She was about to blow our freaking minds!
Glamming That Spud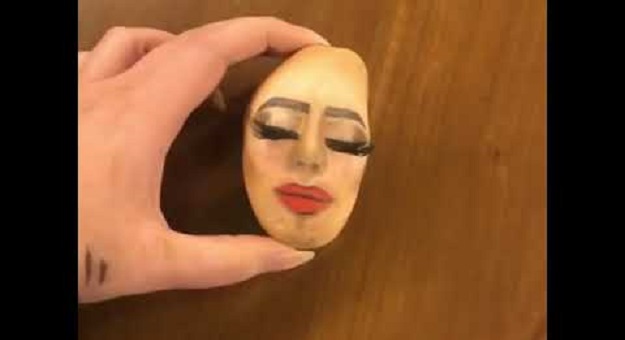 To give her spud a total glammed up look, Elona added facial details like eyebrows, eyeshadow, a cat eye look. She even threw some mascara and gave her spud some burgundy lips. To finish off the look, she gave her some hair extensions that blew viewers away.
She Started a Trend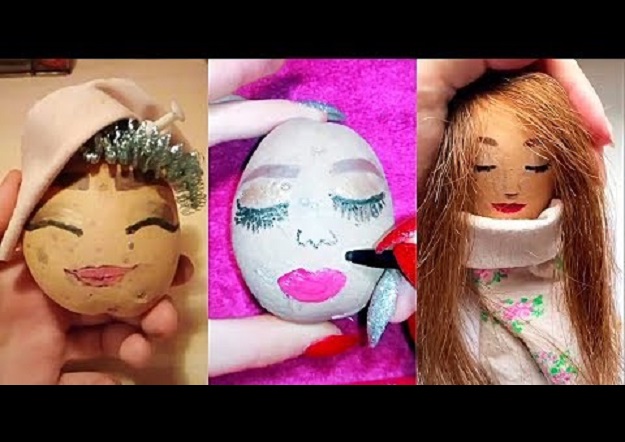 Elona's video was only 15 seconds but it took off faster than you can ask, "Just what the hell is TikTok?" What's more, it inspired other artists to turn a plain old potato into a beautiful work of art. Then, they started uploading their works of art on Instagram using the hashtag #PotatoPortrait.
They Didn't Hold Back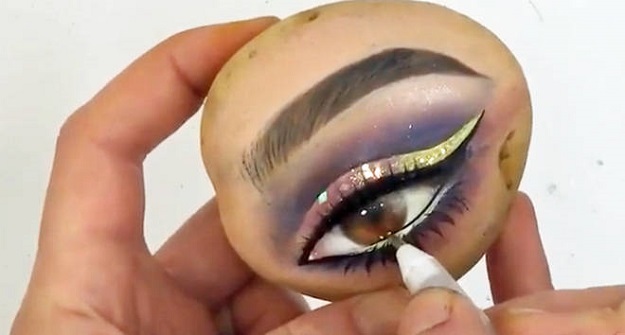 Applying makeup on a potato is one thing, but artists wanted to do more to make their spuds really stand out. So, they applied things like wigs, glitter and even contouring that would make Kim Kardashian jealous.
It's Not for Everyone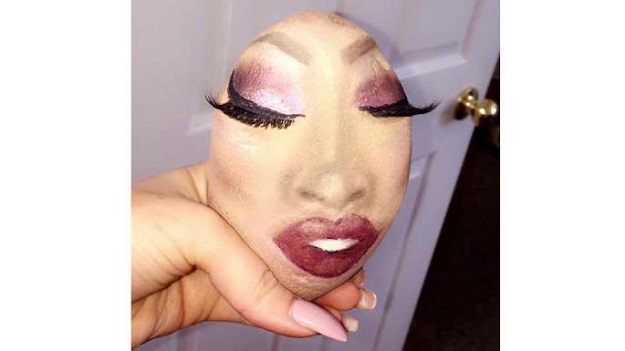 A social media user named Lauren Nelson saw Elona's video, which had been shared on Twitter countless times, and gave the artist some major kudos. But Lauren also admitted that she tried doing something similar in school and the results weren't quite as spectacular as Elona's spud.
For Aspiring Makeup Artist
A makeup artist named Caitlin Rubra told BBC Three that potatoes are the perfect test subjects for people who are aspiring to become makeup artists someday. Why? Well according to Caitlin, potatoes are slightly drier, which allows the makeup to absorb easily.
They're Smoother to Work With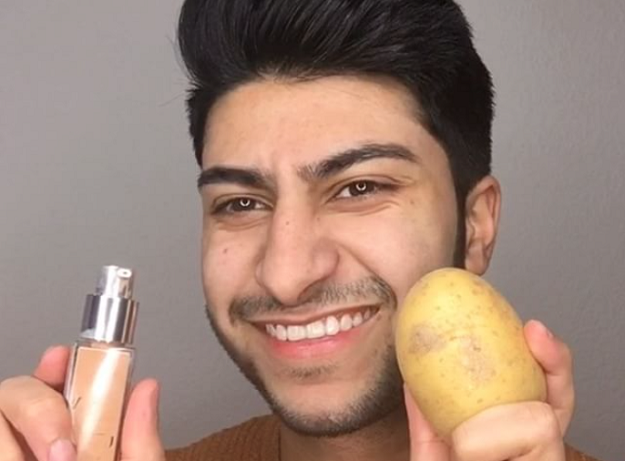 You might say that potatoes have the Goldilocks effect. Spuds have the right level of shape and smoothness, unlike a pear or an apple, whose surface would be way too smooth, causing the makeup to slide off. Plus, it'd be way too bumpy to work for any aspiring makeup artist to work their magic.
Your Very Own Friend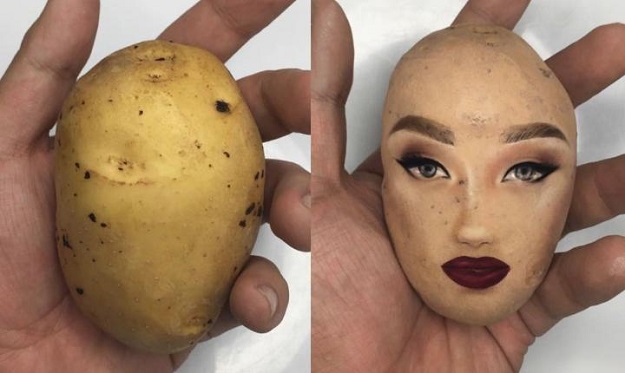 The artists behind the
Professional.Arts
Instagram account attempted to makeover a potato of their own. They also compared the project to making a new friend. But it's not something they would consider doing with any other vegetable.
It's a Sacrifice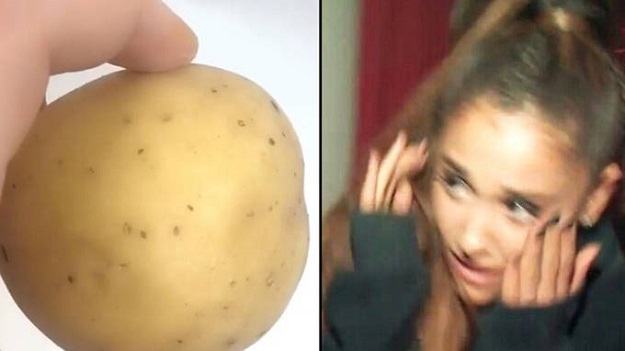 Although art should always be supported, there is something to be said about spending an awful amount of expensive makeup on a potato. But it's worth it to keep this new beauty trend alive. Just don't expect any other veggies to get this makeover. These artists have no interest in wasting food.