With summer upon us, most of you will be spending more time in your backyard gardening, BBQing, laying out in the sun, and enjoying time with friends and family. So all you will need are some fun do-it-yourself projects that'll transform your backyard into the ultimate hangout spot. And lucky for you, we've got loads of them just below.
DIY Fire Pit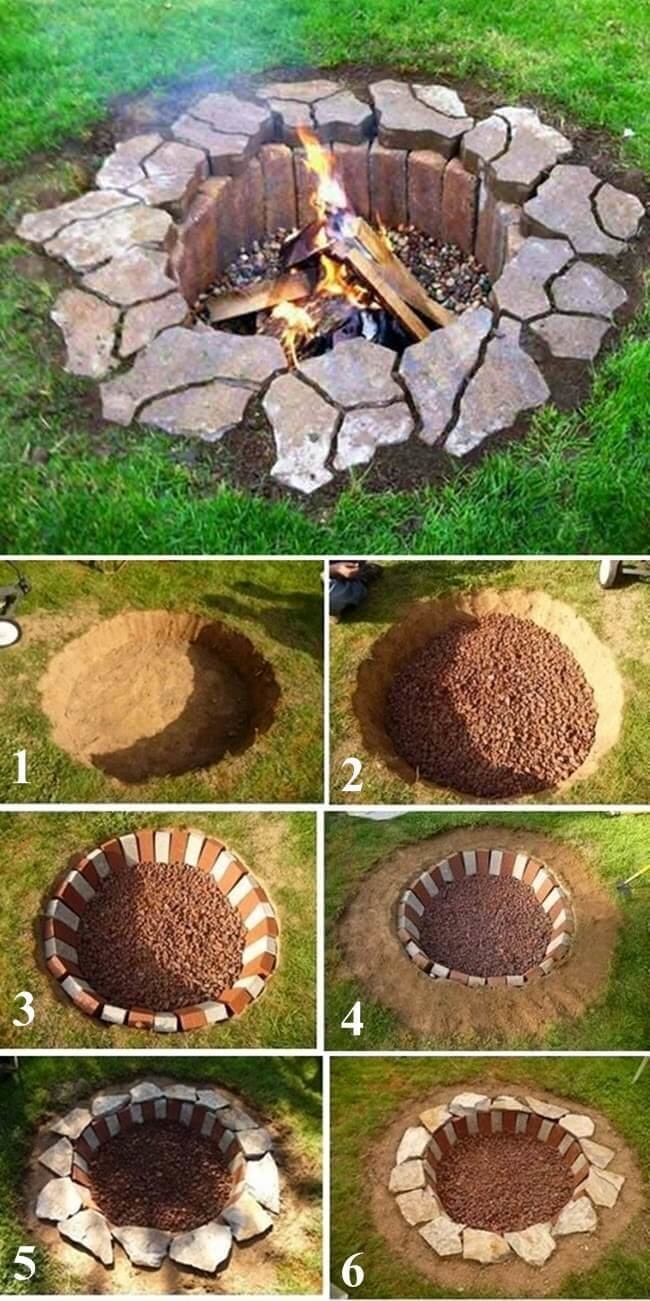 Build this awesome inground fire pit so you can cuddle up with friends around the fire and make s'mores on cool summer nights.
Garden Playhouse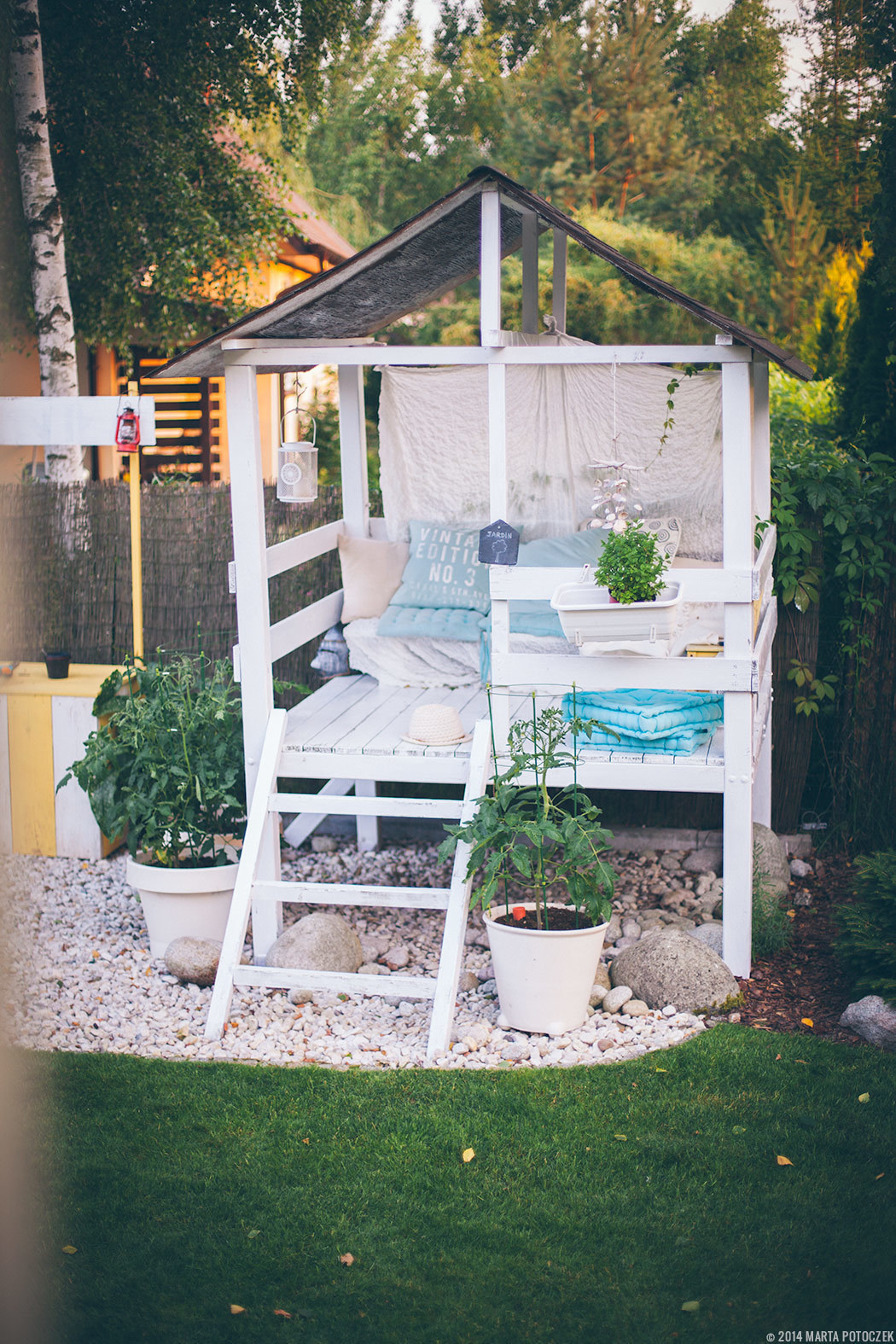 If you've got the space in your backyard, create a cute little playhouse. It's great for both adults and kids, not to mention the aesthetic appeal for pictures.
Tin Can Lanterns
If you're in need of a light source for your backyard at night, make these cute lanterns out of tin cans. They'll have a soft glow that'll illuminate your backyard. You can hang them anywhere from the porch's railing to tree branches.
Tree Stumps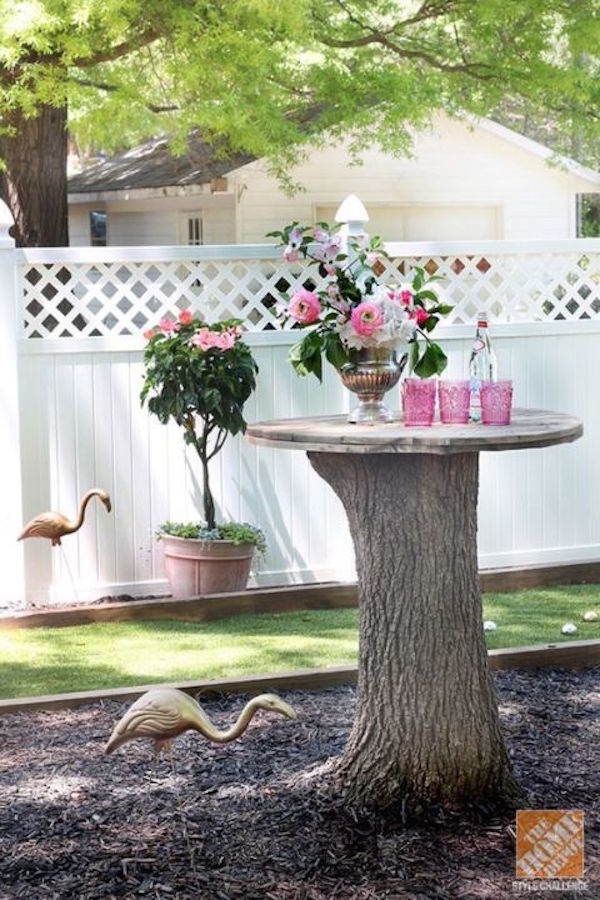 If you've cut down trees in your backyard, you probably have an ugly stump leftover. Take advantage of that tree stump and turn it into a cute outdoor serving table.
DIY Giant Jenga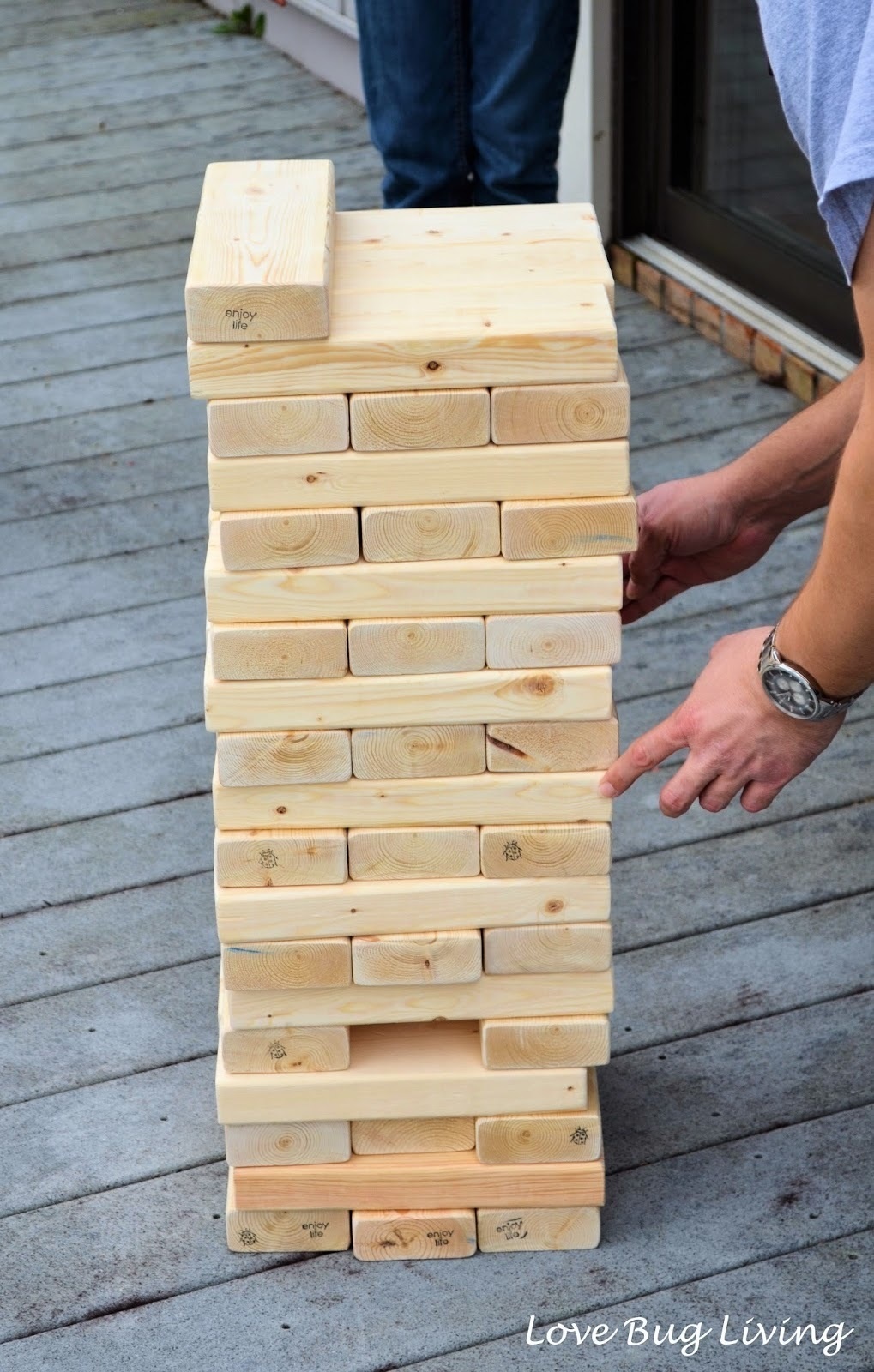 Jenga is even more fun when it's giant-sized. Cut big pieces of wood to recreate this life-size version of the game. But keep your feet out of the way once the pieces all fall down!
Garden Walkway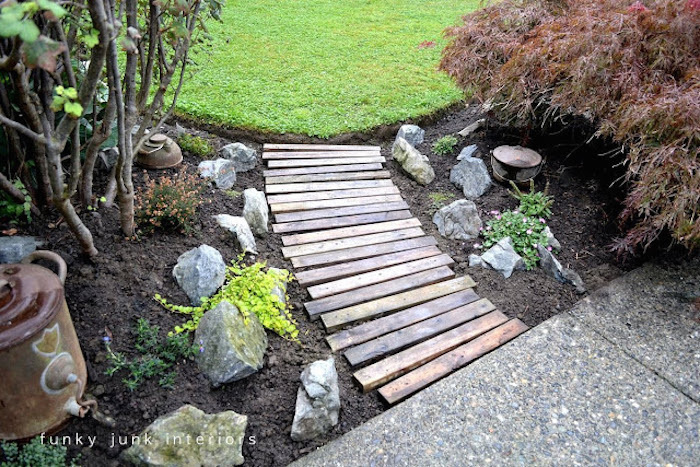 If you've got an empty spot next to your garden, use wooden pallets to create a fancy-looking walkway like this one.
Swedish Flame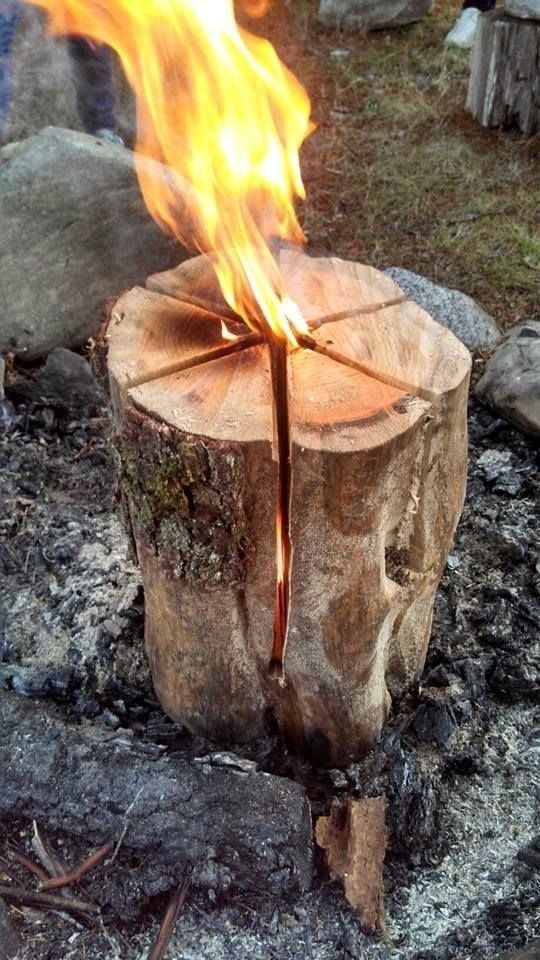 If you didn't know, a Swedish flame is a flame that burns from the inside out. Impress your guests with this backyard flame that needs very minimal tending.
Painted Marshmallow Roasting Forks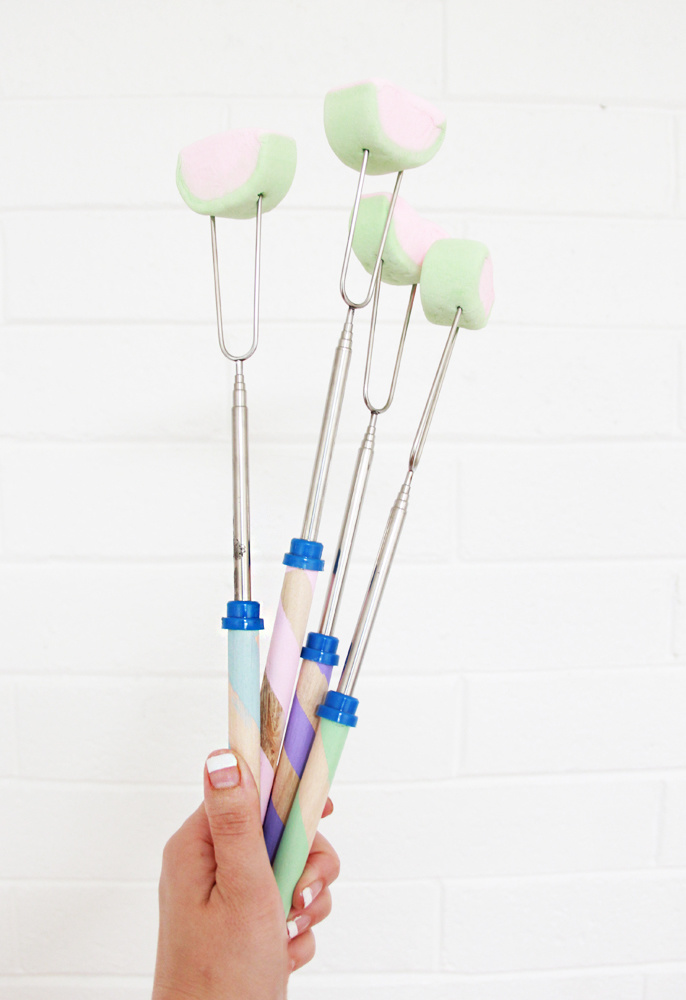 Summer is the best time to make s'mores outside. But instead of using plain skewers, swap them out for these stylish roasting forks! You can paint and use washi tape to help decorate them.
Pillow Beds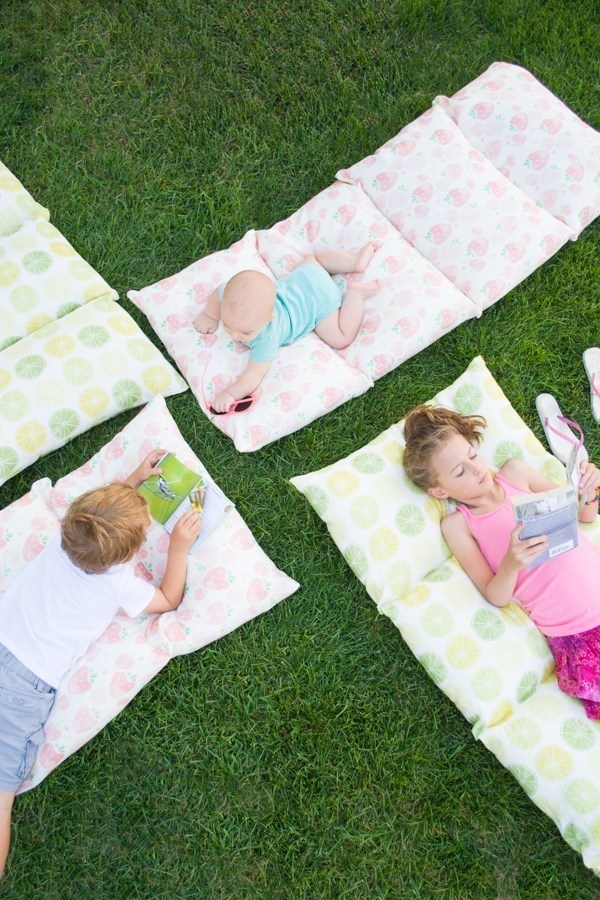 Sew a few pillows together to recreate these comfy outdoor pillow beds. Use a fabric of your choice and prepare to do some ultimate summer lounging.
Glow-In-The-Dark Bowling
Skip the bowling alley and bowl all night with this cool glow-in-the-dark bowling set! Just fill empty water bottles with glowing sticks and you've got your glowing pins!