Most people give out gifts without really knowing the person they're giving it to. But if you really care about someone, then making a handmade gift this holiday season is the right way to go. But to avoid making something that's kind of useless, try making one of these gifts that are actually quite delicious, creative, and useful. That's right! When it comes to snacks, you'll always win whether you're giving it to your kids, a relative, a co-worker, or even your next-door neighbor. Some of these DIY Christmas snacks and treats will be a real lifesaver, particularly if you need a last-minute gift. There are even a few DIY ideas for those of you who don't like cooking.
When you want to give a gift that makes people go "ooh" and "ahh," make them edible snowman cake pops.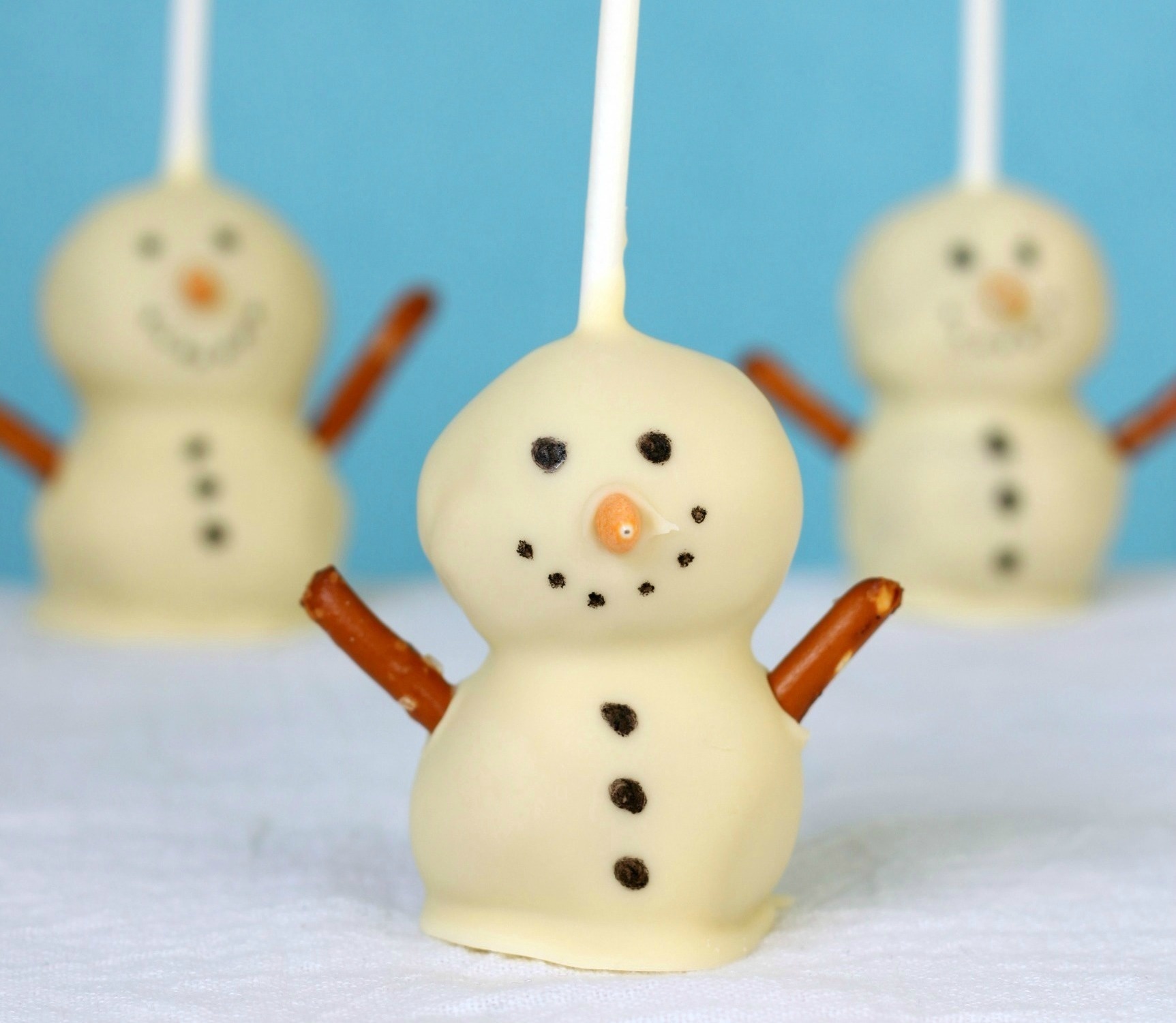 You basically crumble and mix vanilla or buttercream cake with frosting into balls, and jam a lollipop stick into it to keep them in place. Then dip those snowmen into melted white chocolate, add some pretzels for the arms, and use edible ink and chocolate-covered sunflowers seeds and you're done!
There's nothing cuter than gifting someone some melted snowmen Oreo balls, and it's so easy.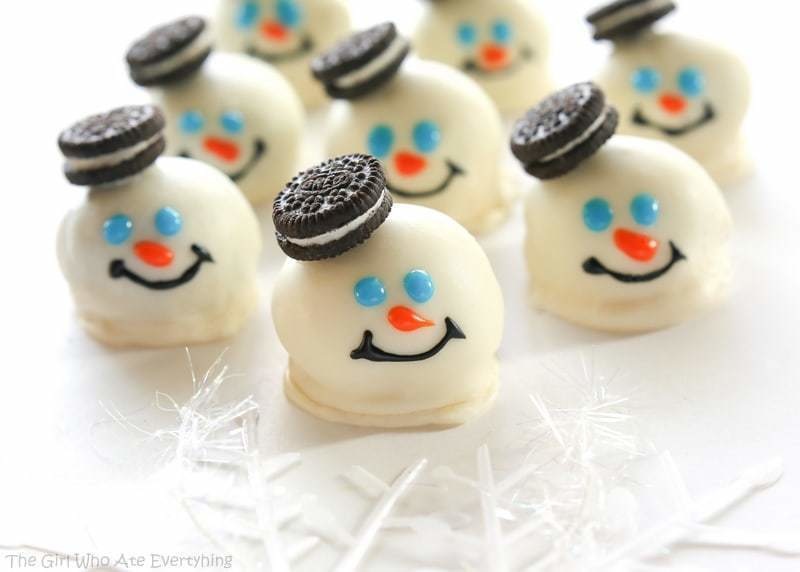 Mix some cream cheese, and crushed Oreo cookies and roll them into balls. Then place them in the freezer till they're hard. Then dip them in vanilla candy wafers to give them their white coating. But let the coating pool at the bottom so they look like they're melting and use a mini Oreo for their top hat.
The great thing about Strawberry Santas is that you only need three simple ingredients to make them.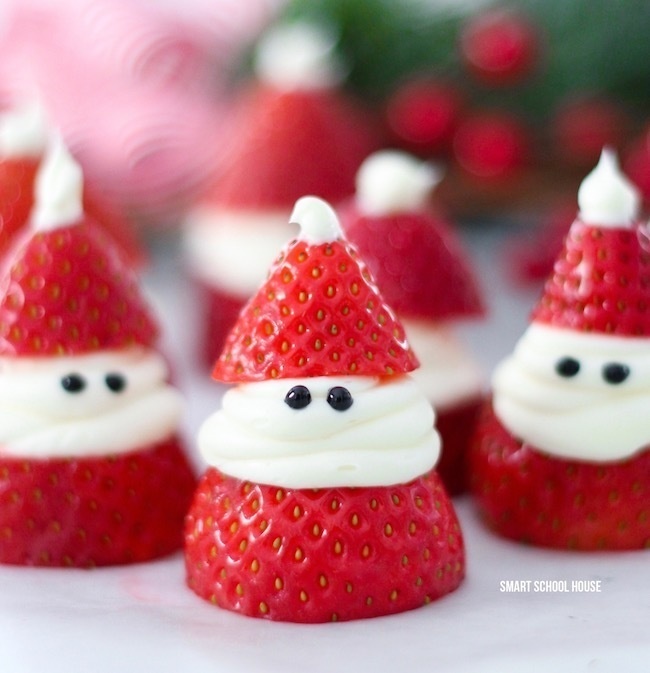 You just need to cut a few strawberries in half. Then sandwich the two halves with some vanilla frosting. Just don't forget to put some vanilla frosting on the tip of the Santa hat. Then finish it off by using black icing to create two cute eyes.
If you really want to gift some treats that offer a real crunch then try some reindeer peppermint crunch.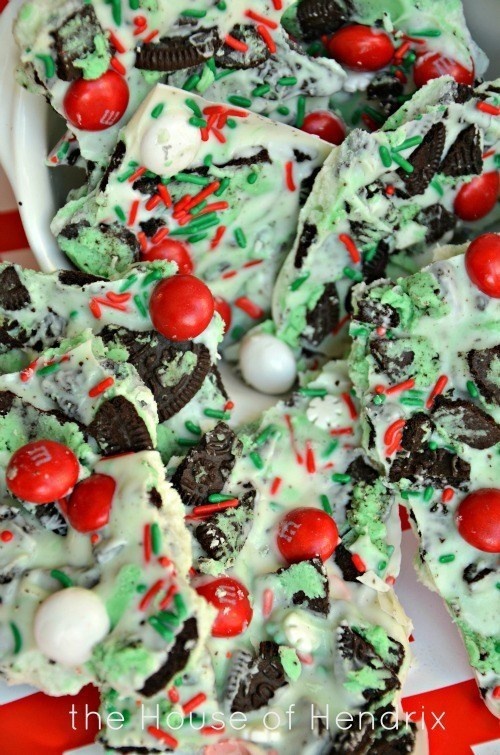 After nuking it for a minute, spread almond bark on parchment paper. Then add some crumbled mint Oreos, and mix the Oreos in the chocolate, and spread another layer of bark. Now finish it off by sprinkling peppermint M&Ms and some red and green sprinkles. After it hardens in the fridge, it'll be ready to gift.
Peanut Butter Cup Christmas Trees will entice anyone who has a strong fixation on peanut butter.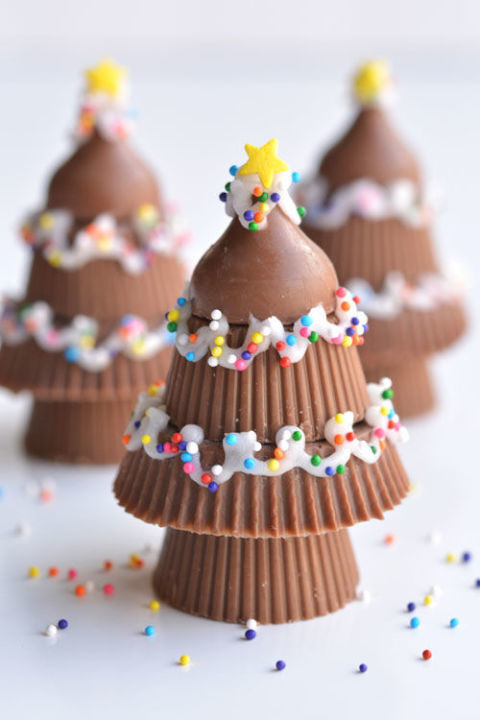 You just need two regular Reese's Peanut Butter Cups and a mini Reese's cup. The smallest cup will serve as the tree trunk, while the other two will make the delicious body of the tree. Then add a Hershey's Kiss on top and use frosting to decorate the tinsel. Don't forget the sprinkles. It really lights these treats up.
You can get a little nutty by making Christmas cupcakes topped with Nutter Butter cookies.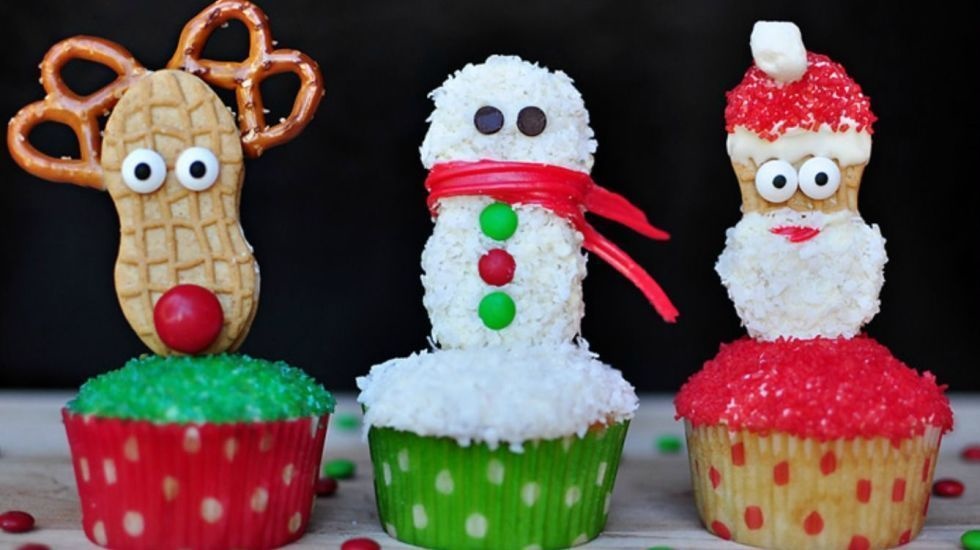 Making a batch of cupcakes is easy. You can randomly add a top layer of green or red sprinkles to each cupcake. You can also use coconut shavings to make one snow-themed. Then use some Nutter Butter cookies to create snowmen, Santas, and Reindeers, with pretzels for antlers. It's too adorbs to gift.
How about invading someone's home with some edible Mini elf and Santa treats?
You can buy yourself a bag of ice cream cone marshmallow bites, and use a food-safe marker to turn these mini bites into mini elves and Santas that look so cute, you almost feel bad eating about feeding them to someone else… almost.
You can have a cup of hot chocolate, or you can have several hot chocolate cookie cups.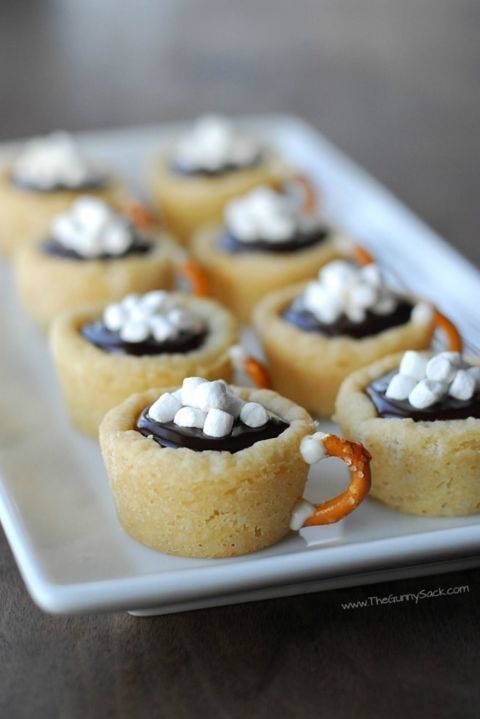 Using cookie cups made with sugar cookie dough, you simply fill them up with hot chocolate ganache and add a pretzel handle to one side. Then add a few mini marshmallows on top to really give it that authentic hot chocolate look. Trust us, it looks so good you'll feel like drinking them.
How would you feel about gifting someone some healthy, vegan, no-bake, but very delicious cookies?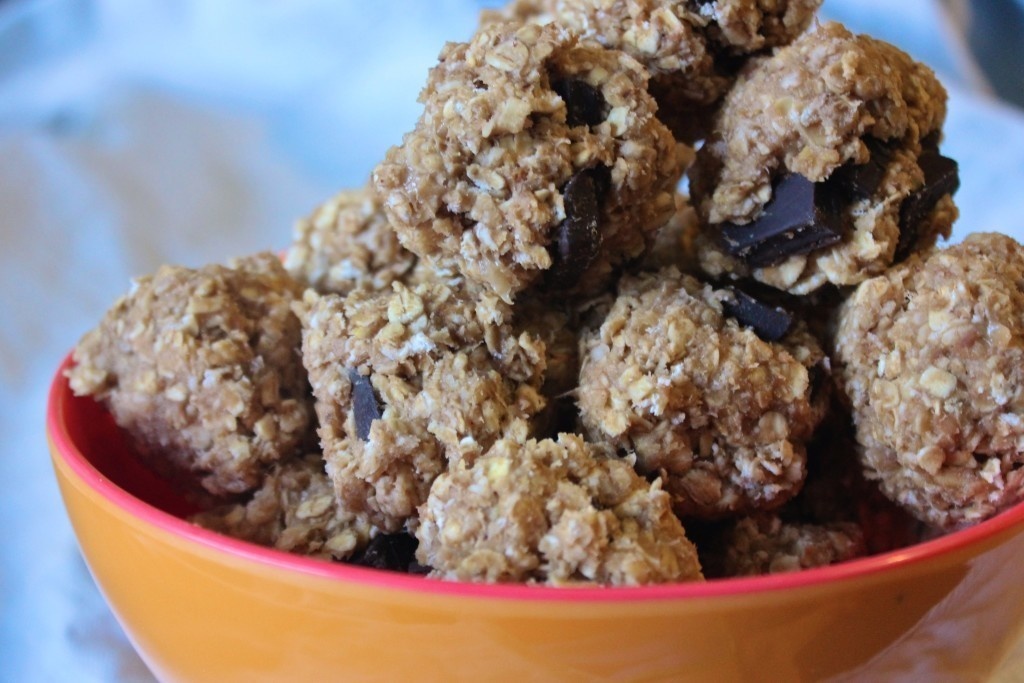 For this 3-ingredient recipe (4 if you include the ½ cup of chocolate chips), just combine peanut butter, bananas, and vanilla extract, mix in some oats or chocolate chips, then place them into small bowls, and let them chill in the fridge until you're ready to gift those delicious cookie balls.
How about a DIY Kindle or Tablet cover to gift someone at the last minute?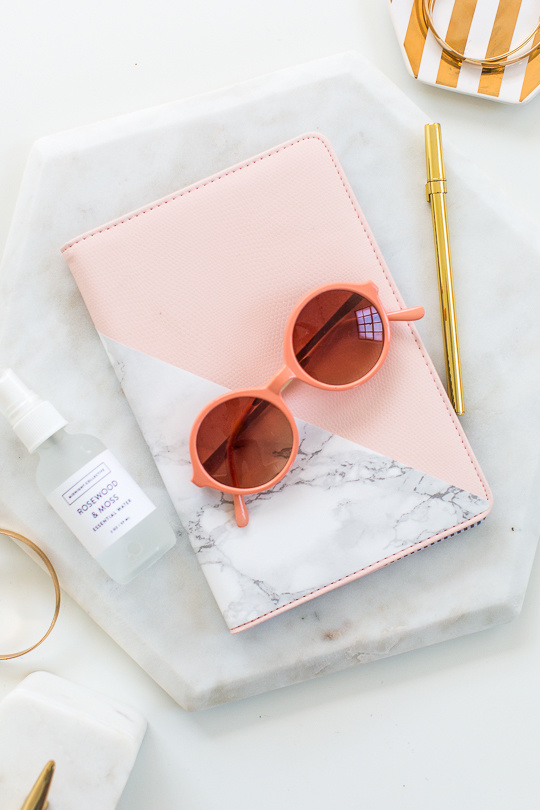 You just need a folding Folio notepad, some marble adhesive paper, and some scissors. Just make sure the Folio notepad fits your tablet and then cut pieces of marble paper so that it creates an over-the-top design. Trust us, anyone who has a kindle or a table will be grateful for this gift.