Meet Günther Krabbenhöft, a grandpa that was photographed near the Kotbusser Tor station in Berlin. Now, most people think that when you reach a certain age, style goes out the window. But he's proven he's as much of a hipster as young people, and despite what the internet says, he's around 70, not 104 like everyone believes.
Hip Knows No Age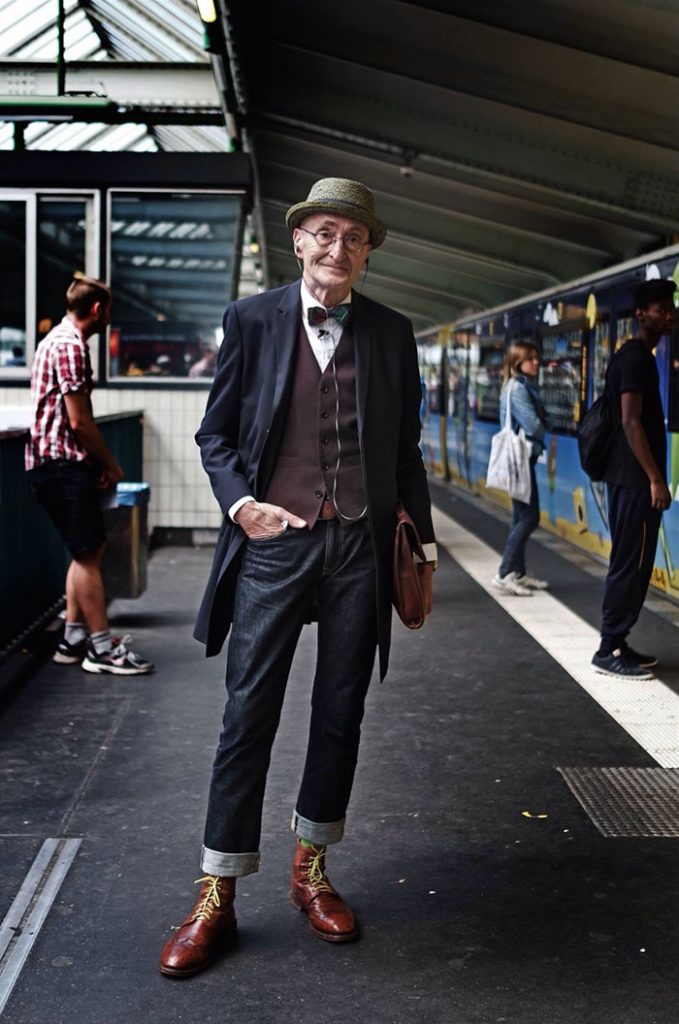 A lot of sources have been reporting that the stylish grandpa is 104 years old, but on his Facebook profile page, he admits that Facebook shows has aged him. Reality is, nobody knows how old he is, as he still hasn't disclosed how old he is. Now some sources claim he's around 70, but one thing they don't mention is that he's magazine cover material.
He's Totally Stylin'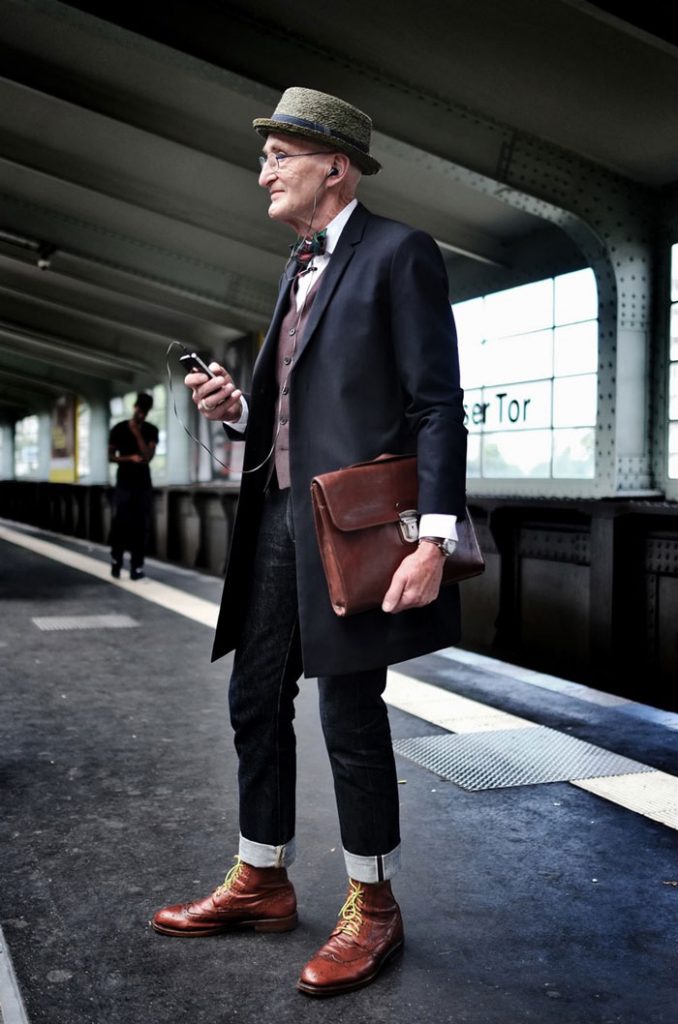 You'll feel head over heels in love with Günther Krabbenhöft and his incredibly stylish photos. But he told Björn Akstinat of the blog schikaa.com, "I find that I dress pretty normal. I've always dressed like this."
Young at Heart
Günther has proven that age is just a number, even in the world of modeling. He looks like he can take on any challenge and defy any age stereotype the way he is seemingly defying gravity. He's like freaking Superman, isn't he?
European Style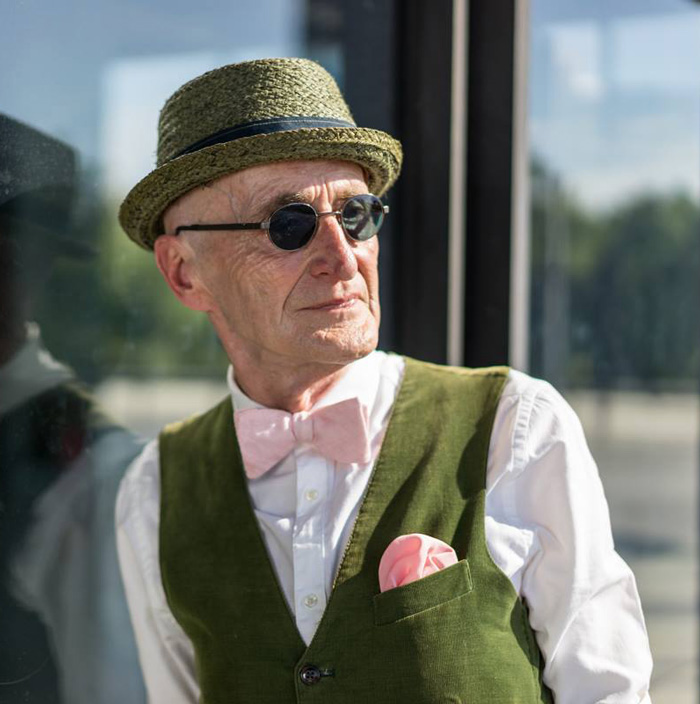 If only we could all be like him by the time we get to his age! He looks fabulous, and it's clear that his mind is still very young. "I want to look at myself with joy. It's also always a reflection of my inner self," he added.
He's All Original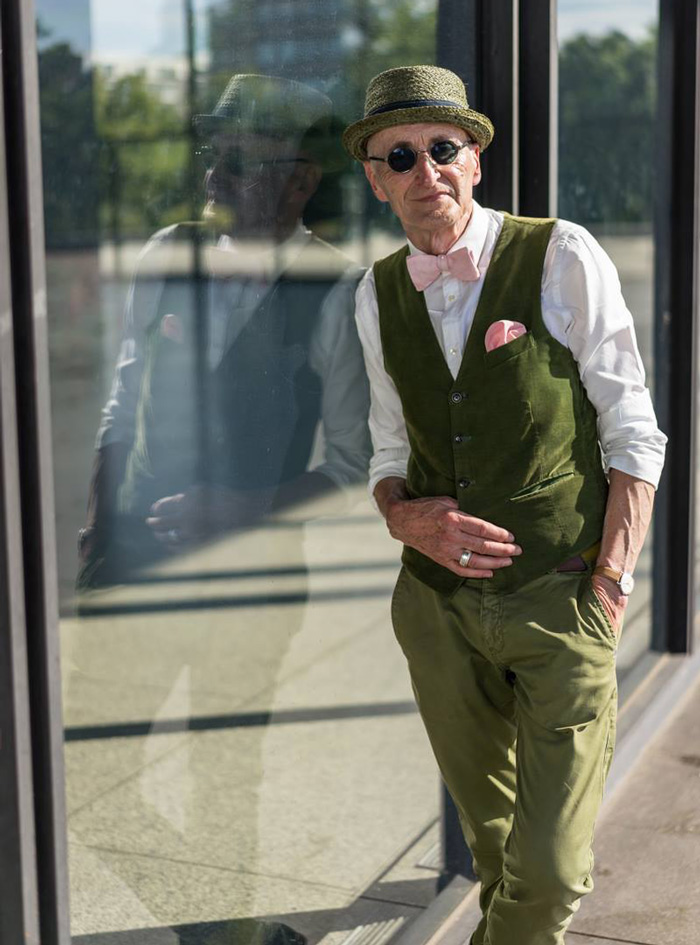 He looks original and elegant like he's got something interesting and amazing to say that will blow people's minds. Plus, how many people can make a green vest and pants along with a pink bow tie and handkerchief work the way he does?
He's Got Swag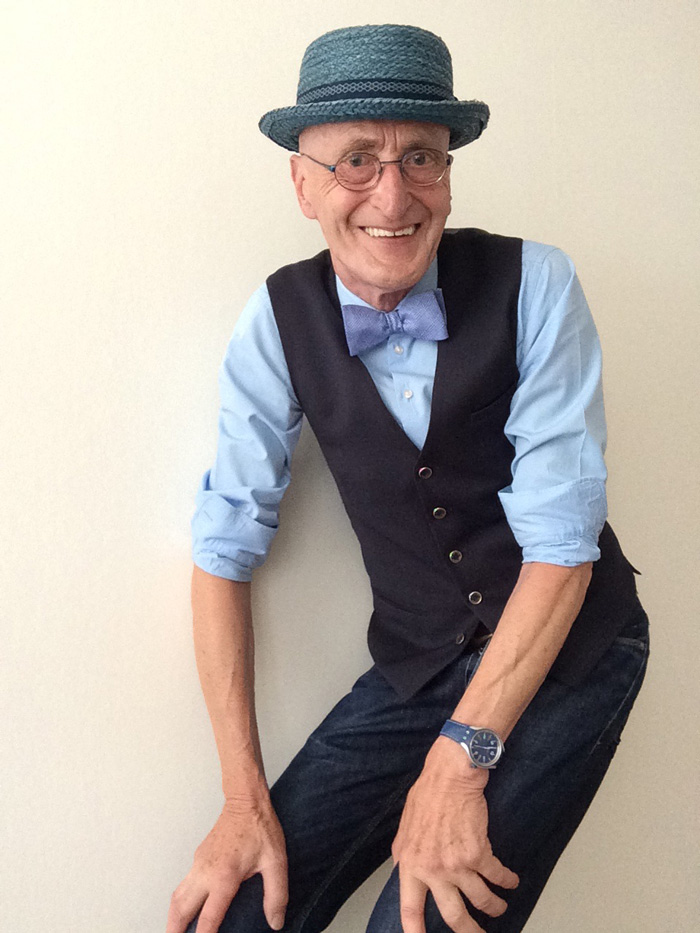 Günther's definitely unique and he's seriously giving everyone else hope about aging. It's too bad more people don't dress the way he does. He's kind of inspiring us to elevate our game too. Just look at that hat! Can we talk about that for a second? That's one style we would love to see making a comeback!
He Loves His Fan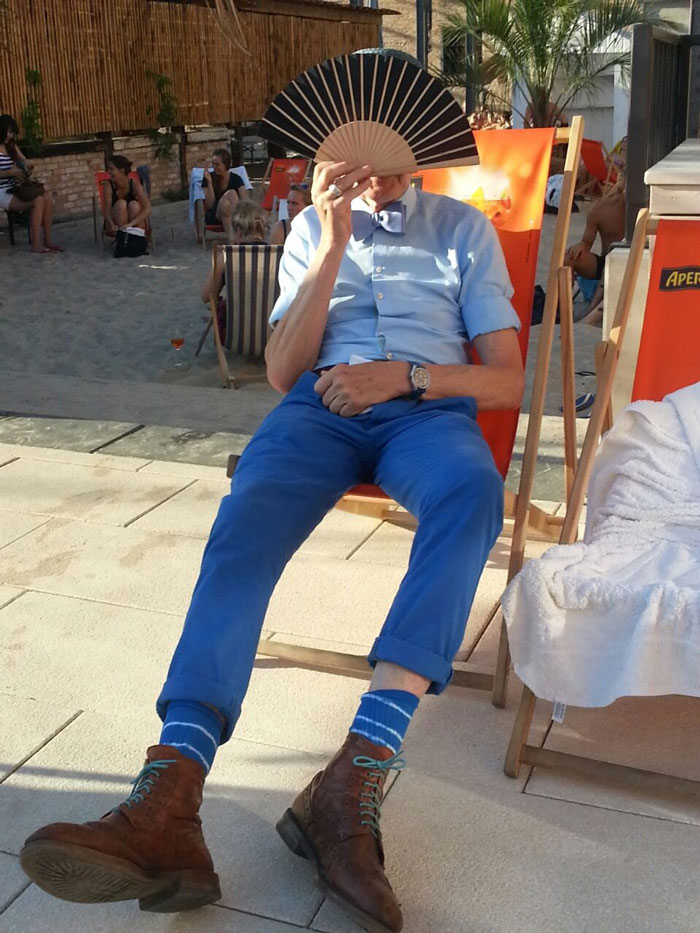 He's well aware that he's not a kid anymore, so when he needs to sit and take a breather, he does. He also knows it's important to take a minute to cool off, which is why he's using this fan as a prop. And we're totally living for those boots!
Well Done, Young Man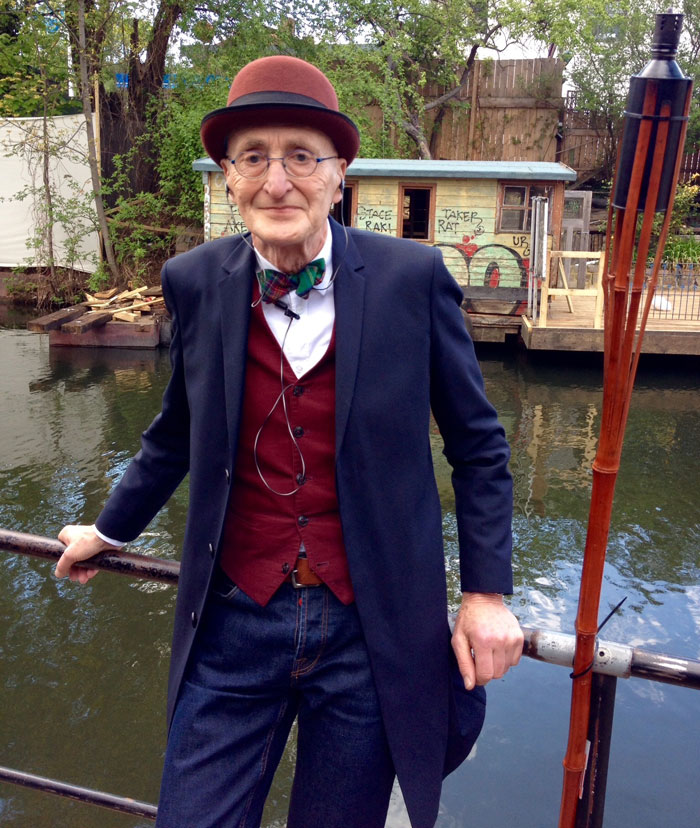 This is how a gentleman goes out for a stroll. Berliners tend to express themselves through their style, and Günther's is saying volumes about how cool his wardrobe selection really is. "I've always dressed like this. When I went to work, when I go to exercise," he said.
He Doesn't Have Millions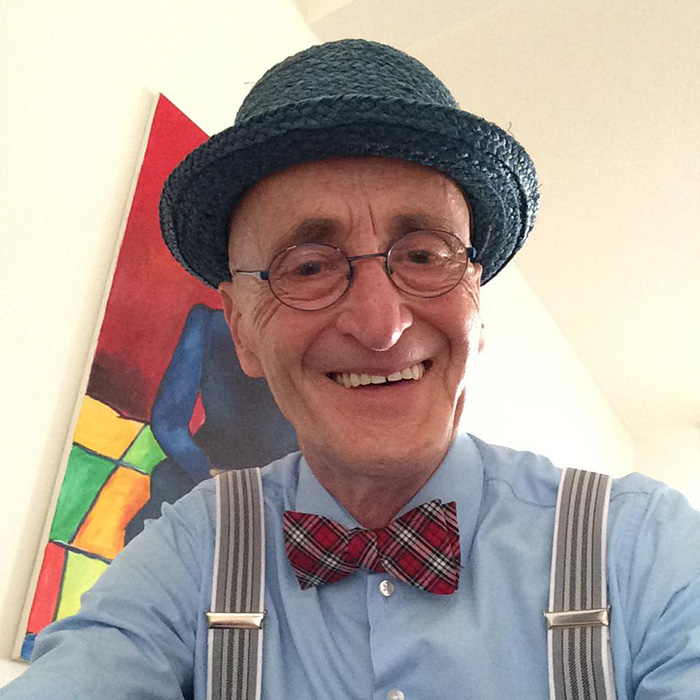 Although he has a million-dollar smile, he isn't exactly rolling in it, despite what his outward appearance suggests. "I have only a limited amount to spend. Therefore, it's important that it's good and inexpensive," he told The Huffington Post about his classy outfits.
Inspired by the Classics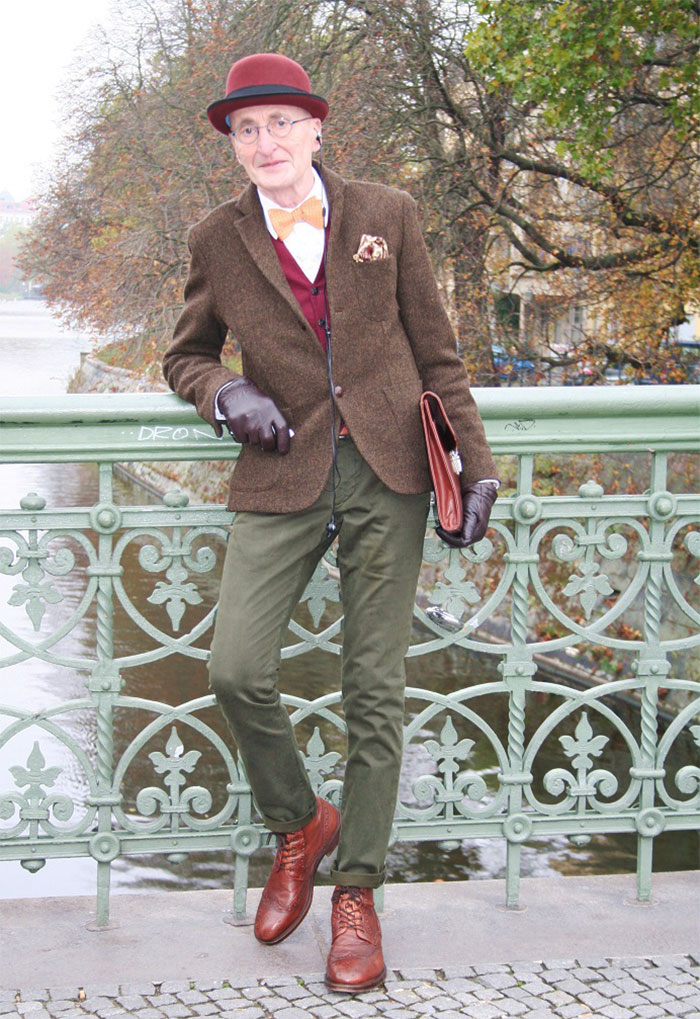 While Günther has a very hipster vibe to him, he actually finds himself inspired by looks from the '20s, '50s, and '60s. But whatever era his style is from, it's safe to say he's one of Berlin's most fashionable grandfathers around.