If someone knocked on our door and offered us a million dollars to sell our home, we'd take that deal in the blink of an eye. But Edith Macefield of Seattle, Washington, was the exception. She was given tons of offers for her cozy little house by a group of developers who had successfully purchased the other neighboring homes. But Edith couldn't give it up. So, developers had no other choice but to build a shopping mall around her home. Some folks believed that Edith was taking a stand against corporate America. But the then 84-year-old woman just couldn't envision living anywhere else. She was in love with her 1,000-square foot home, and we don't blame her!
There's No Place Like Home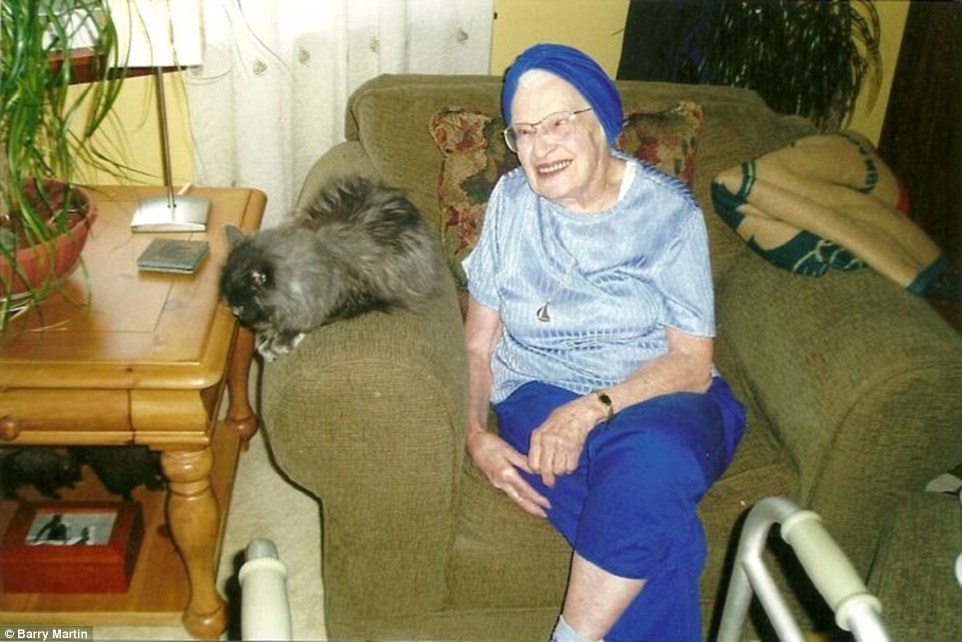 Edith Macefield loved her home. The memories contained within the walls of her house were absolutely priceless. But one day, a developer showed up and put Edith's love to the test. He had several offers most people couldn't refuse. One of them including a million-dollar deal. Suddenly, Edith was faced with a tough decision, except, it wasn't really that tough, at least, not for her.
It Was The Ideal Spot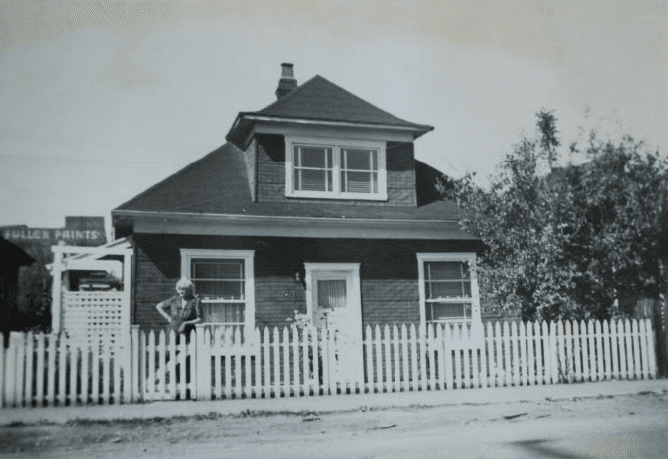 Edith's home was in a tough spot. All of the properties surrounding the house were bought out by the developers. They wanted to build a new mall in that area, but Edith was determined to hold out on them no matter how long it took. And in 2006, she turned down the chance to become a millionaire.
She Didn't Want To Relocate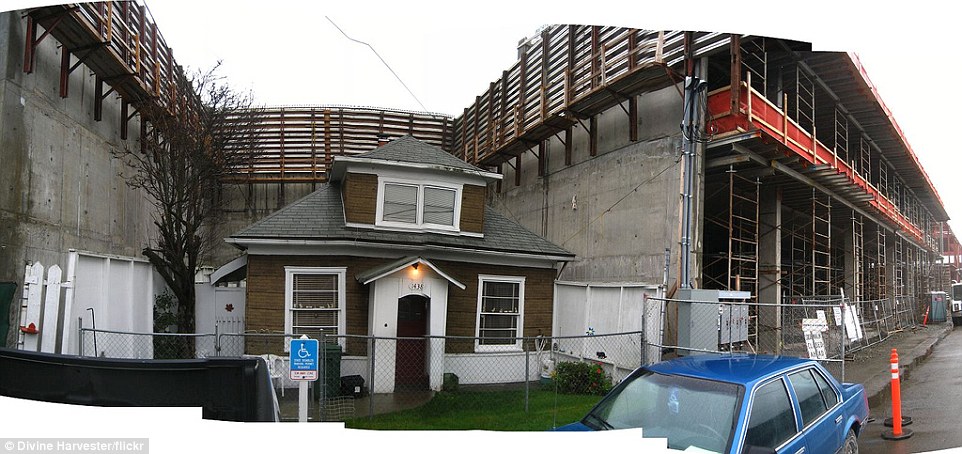 The last thing Edith wanted to deal with in her twilight years was packing all of her personal belongings and moving away. And we absolutely get where she was coming from. Moving is a total bust! Soon enough, Edith's home became a symbol of stability in a sea of change throughout the city.
The Home Inspired Pop Culture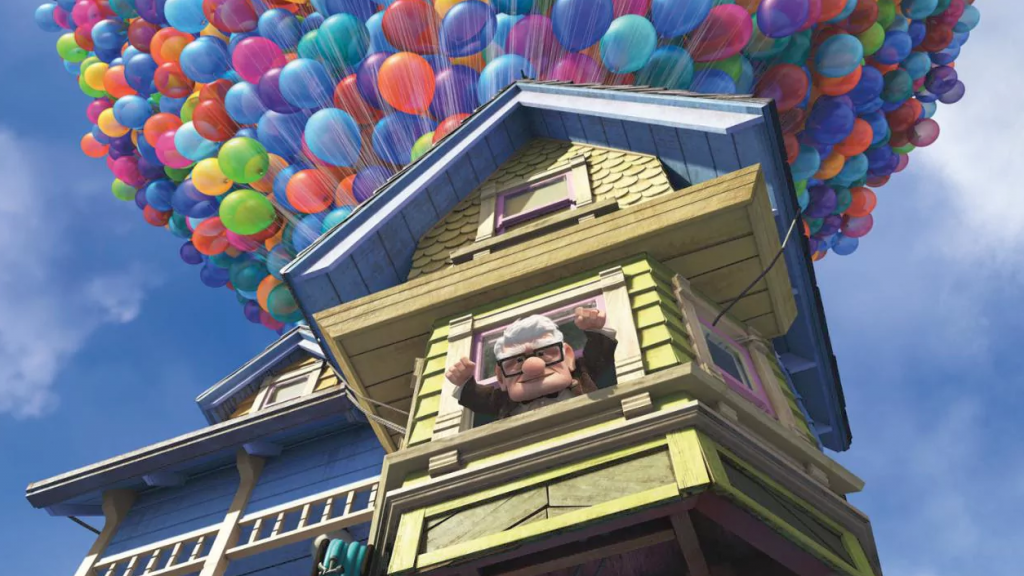 Are you a fan of the Pixar movie "Up"? If you watched the film, then you probably noticed something oddly familiar about this house. The home in the animated film was modeled after Edith's home. Now you have another reason to love the movie!
She Developed A Close Relationship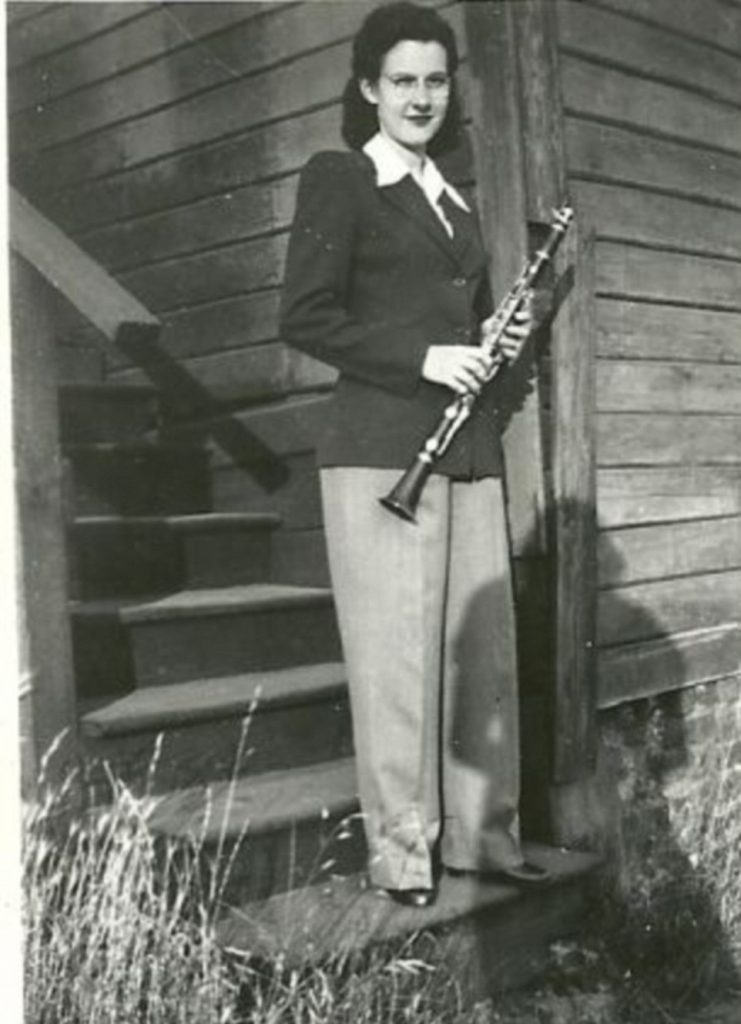 Edith had attended a number of negotiations with people who were interested in buying her property. While her mind seemed set, she developed a close relationship with Barry Martin, a construction superintendent working on the mall project. But even friendship couldn't get her to budge on her decision.
She Struggled To Keep Her Home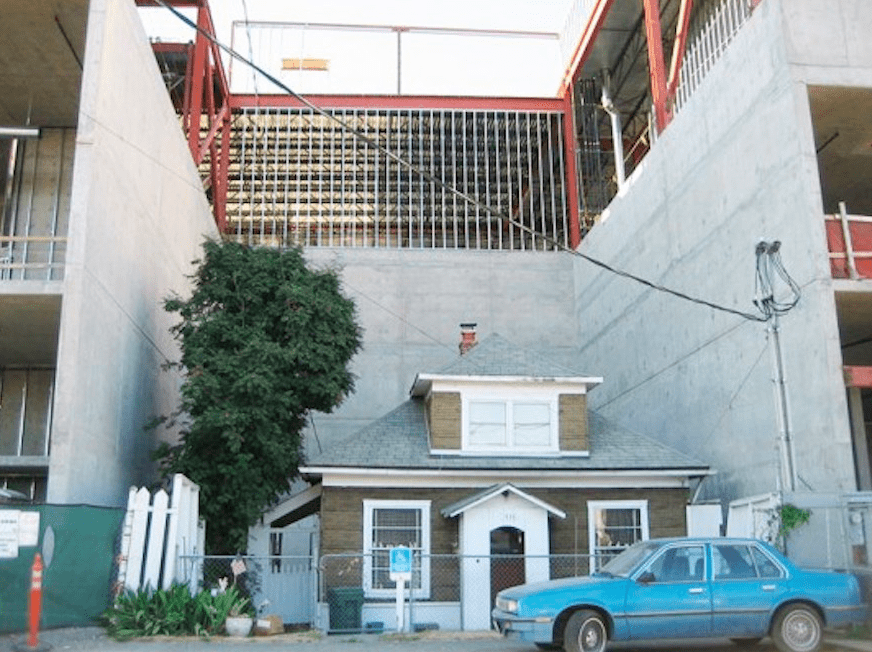 Edith had spent quite a long time trying to keep her home safe and fighting off developers in the process. But it was only a matter of time before one developer got what she had valiantly worked so hard to protect.
She Left Her Home Eventually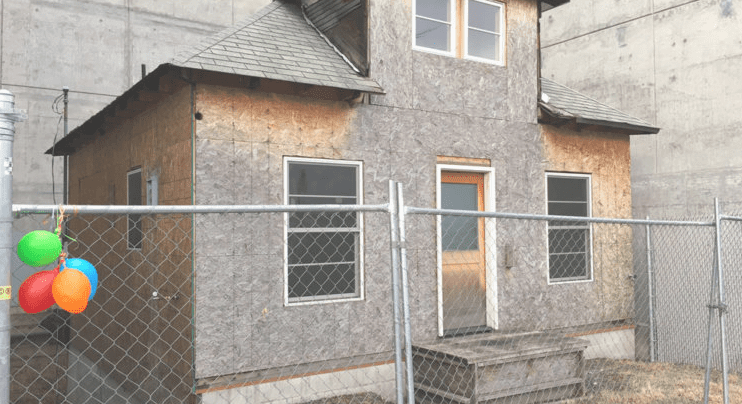 Edith was really determined to hang on to her property, but unfortunately, her fight ended. She promised herself that she would cling to that home until her last breath and she did. Sadly, she passed away in 2008 when she was 86 years old.
She Gave Her House To Someone
It might sound surprising, but Edith left her home to Barry, her developer friend. It turns out that she only cared about the house when she was alive, but she wasn't really concerned about what would happen to the property after she was gone.
The House Was Left Out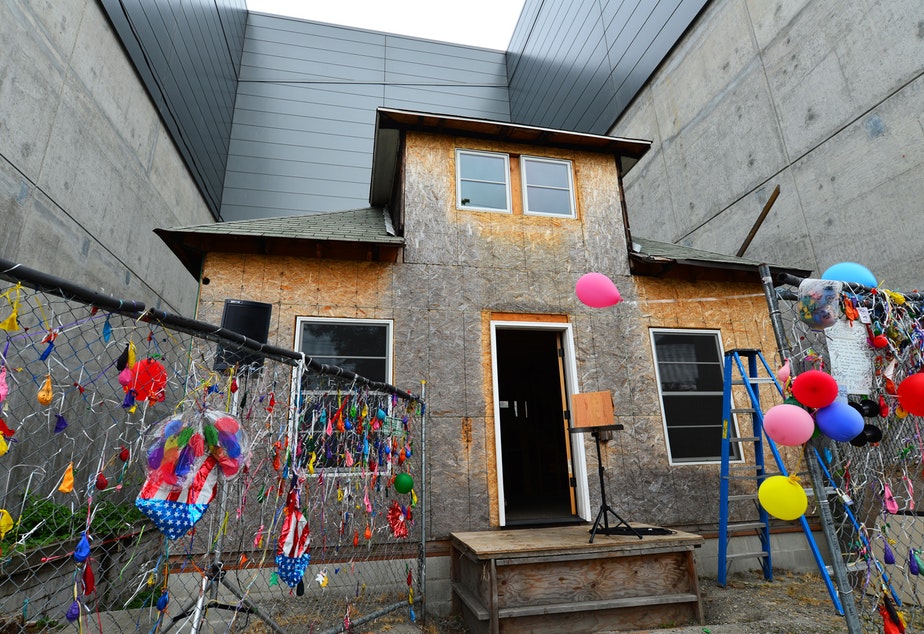 It's been years since Edith left this world, but her house remains boarded up while the establishment surrounding it looms. But the developers, Ballard Blocks, have hinted that the home won't remain this way forever. The community had tried planning to float the house on top of a barge to Orcas Island, but this never ended up happening. They even tried buying the home through a community land trust, but that didn't work out either.
It's In The Developers' Hands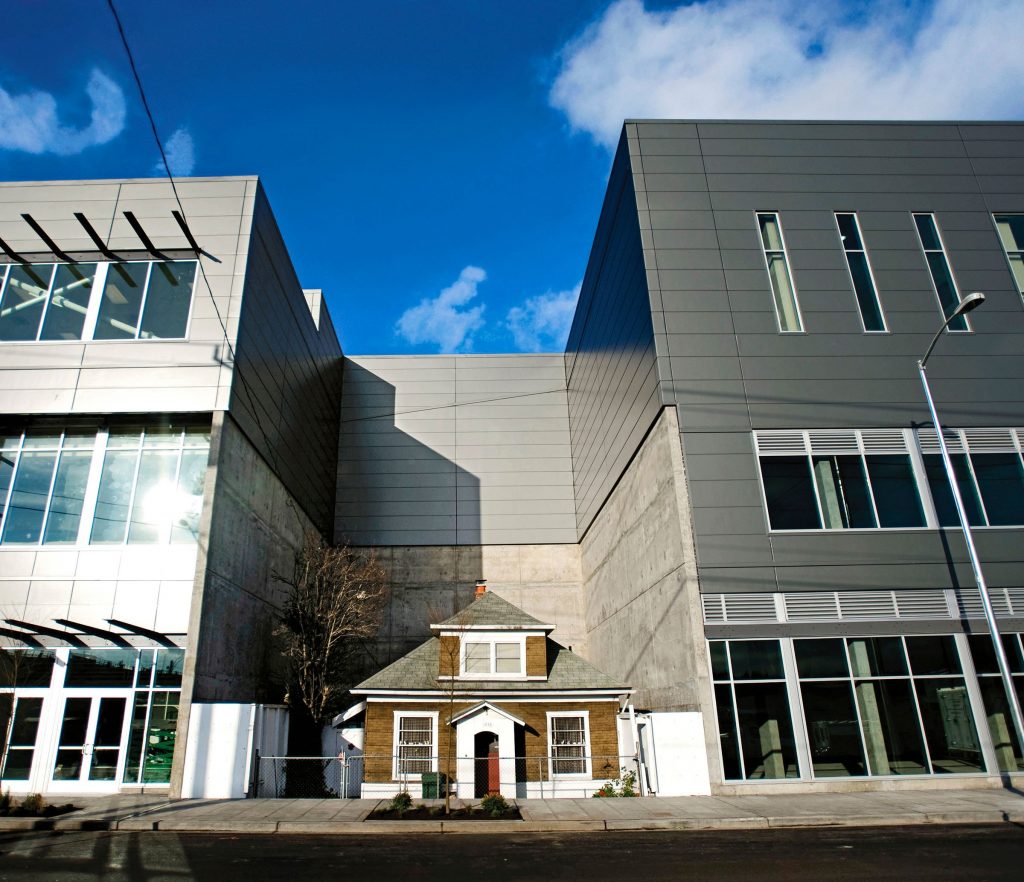 The community was excited when they heard that Ballard Blocks had plans for the house because they had already done everything they could to honor Edith's home. No one is entirely certain what will happen to it. But developers are suggesting that the property may be incorporated into the surrounding development. One thing's for sure, those walls won't be coming down anytime soon.
No Demolition Day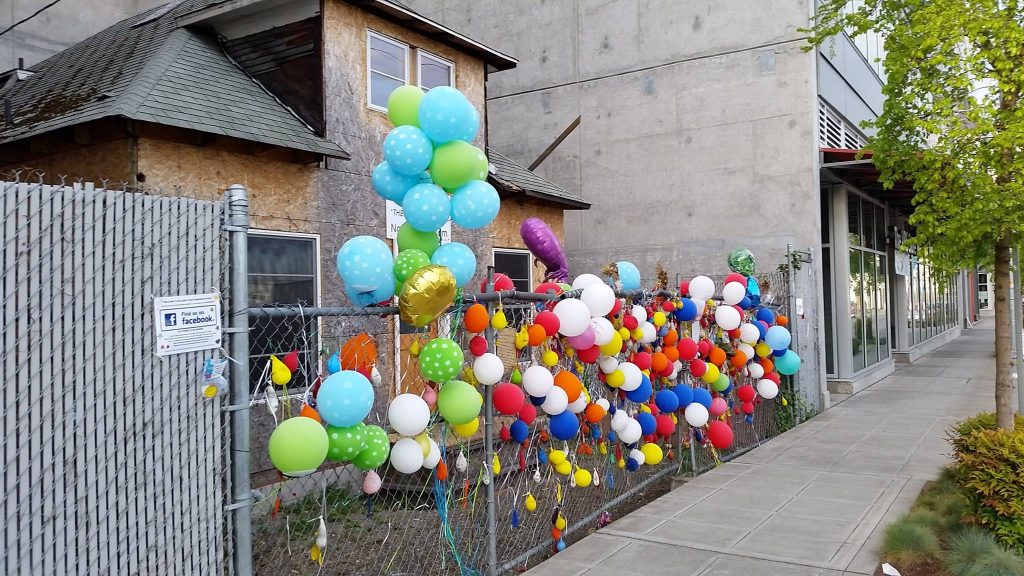 On April 21, 2018, a No Demolition Day celebration had community members tying balloons to the fence in order to support the house. The event was a total success and Ballard Blocks is excited about the property's future. And while Edith is no longer with us, she's left us with the knowledge that one person can make a huge impact.