When people vanish, authorities, family members, and friends, often assume foul play is a major factor. Sadly, most people who go missing are never heard from again. And those who are found are usually no longer alive. But these 40 people went missing and surprisingly for everyone involved, they were eventually found alive and in one piece.
Eric Myers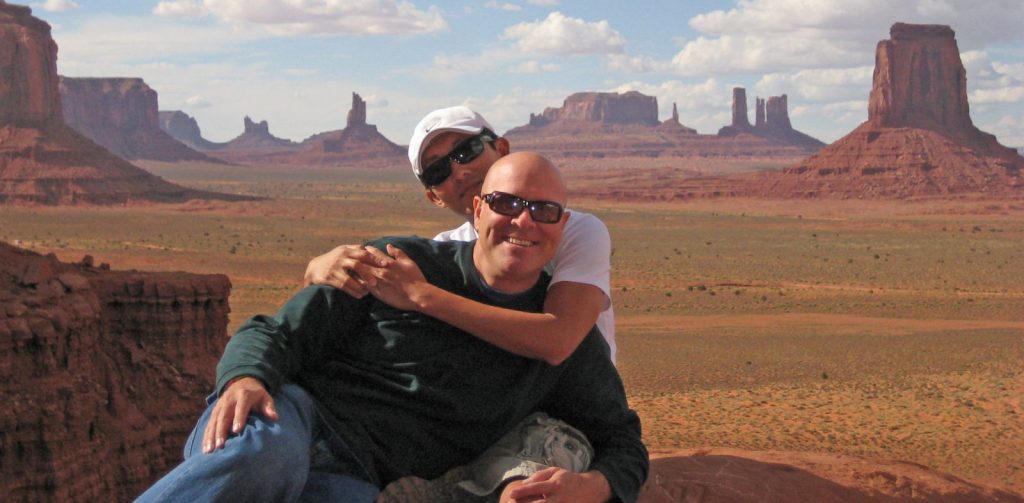 Real estate agent Eric Myers of Arizona went to a seminar in San Diego in 1991 and vanished. He was presumed dead and left behind a wife and 5 kids. In 2007, his loved ones learned that he had been robbed during the seminar and instead of coming home he went to Mexico where he fell in love with a man. Myers and his new partner changed their names and traveled the world. But eventually, he came back because he missed his family.
Angela Hernandez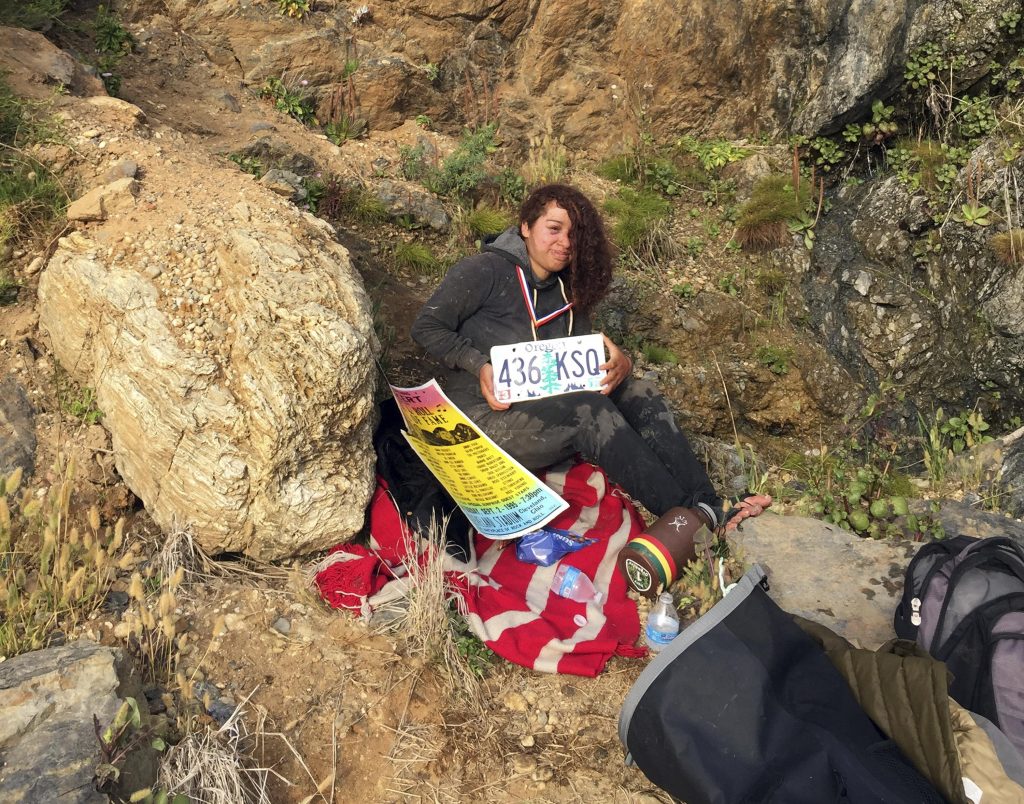 On July 5, 2018, Angela Hernandez sent her family a text she was pulling over while traveling from Oregon to California. Then she vanished.  Her family couldn't reach her, so they contacted the authorities. Then, two hikers found the remains of her SUV at the bottom of a cliff in Big Sur, California. And Hernandez herself was found injured but alive seven days after going missing.
David Leggat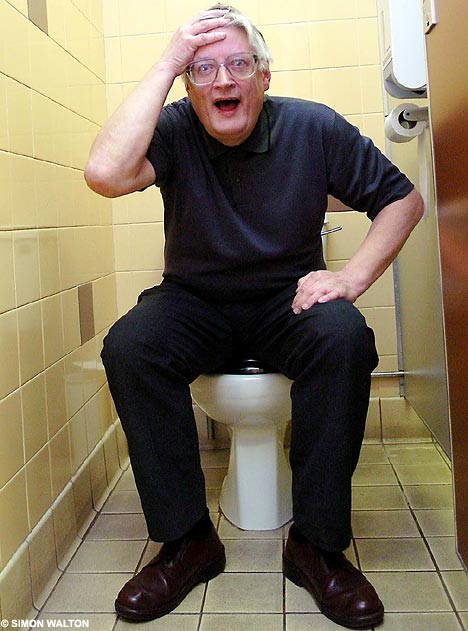 David Leggat had gone to the men's room at the Woodside Bowling Club in Aberdeen, England. But when he tried to leave, he noticed that the door's hinges were jammed. He didn't have a cell phone either. So, he spent four days trapped in the bathroom and drank tap water from the sink. Eventually, a cleaner heard his pleas for help and had club secretary Bob Ewing unscrew the door open. 
Elizabeth Smart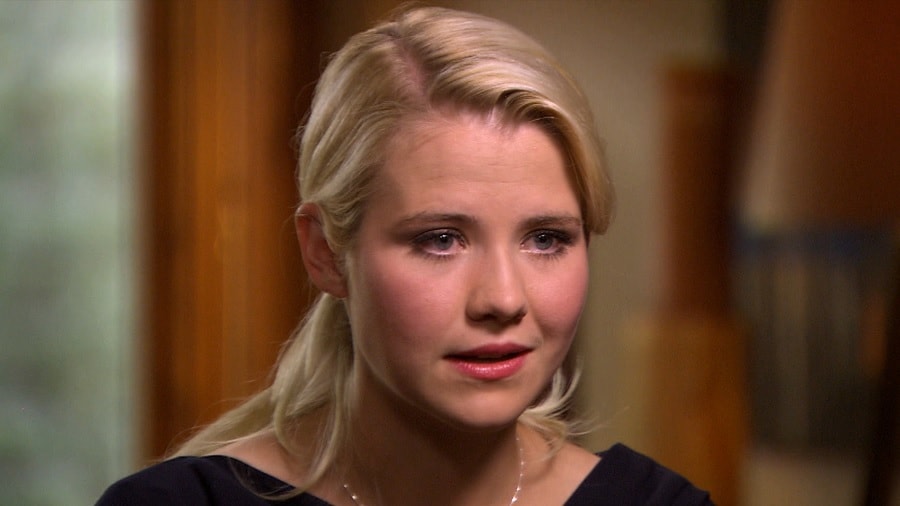 In 2002, Brian David Mitchell broke into a home and abducted 14-year-old Elizabeth Smart at knife point. But Smart's younger sister pretended to be asleep when the kidnapping occurred and she recognized Mitchell as the family's handyman. So, a nationwide search ensued. Everyone was desperately looking for the young little girl. Nine months later, someone spotted Mitchell and Smart in public and he was arrested. Smart was then reunited with her family in 2013. She went on to write two incredible books. "My Story," and "Where There's Hope: Healing, Moving Forward, and Never Giving Up" which she released in 2018.
Nguyen Thi Van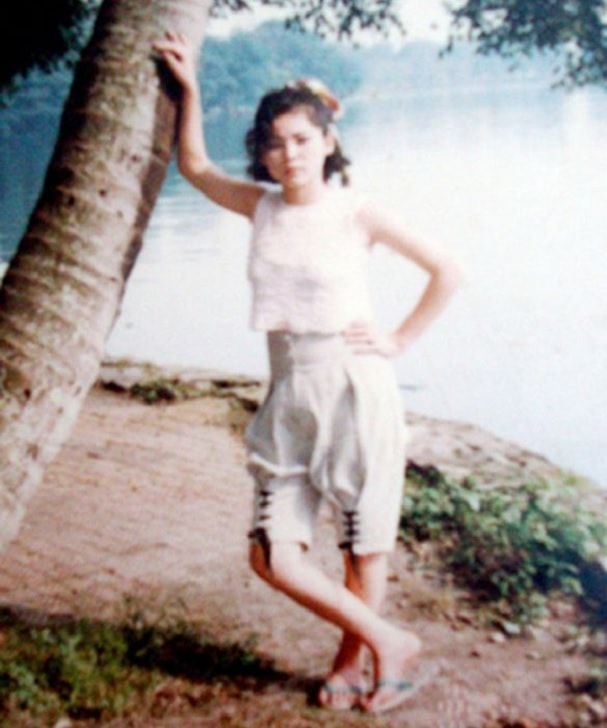 In 1992, Nguyen Thi Van's parents locked her out after she had missed her curfew. So, Van decided to go to a bar with friends. But after accepting a ride from an older woman, Van and her friends wound up in China. Van was then sold into marriage against her will and remained with her captor for 21 years until she escaped.
Carlos Sanchez Ortiz De Salazar
Doctor Carlos Sanchez Ortiz De Salazar, a psychiatrist from Seville, Spain, seemed to have vanished out of thin air in 1995. He was officially declared dead in 2010. But in 2015, two mushroom pickers saw a disheveled Dr. Salazar living on the coast of Northern Tuscany. So, they contacted the authorities. But by the time the police arrived, Dr. Salazar had fled once again to avoid being found.
Xiao Yun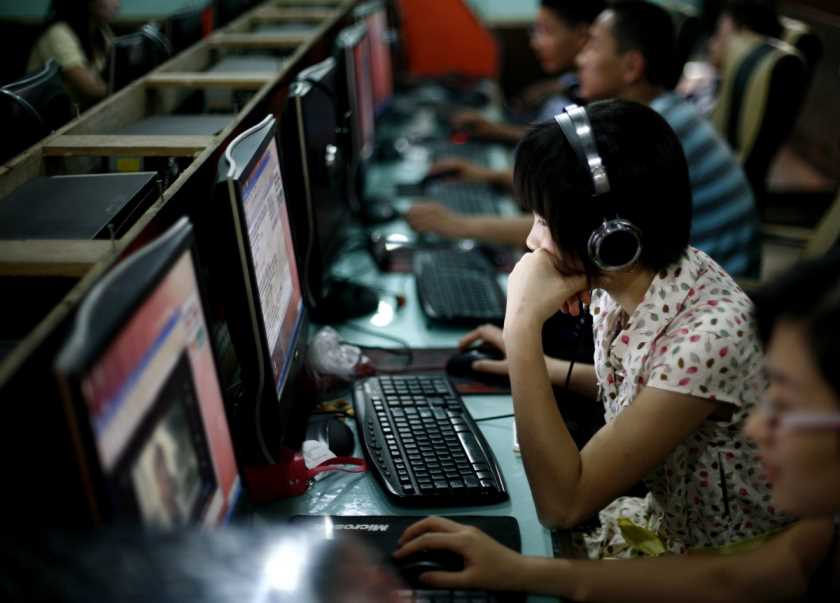 Xiao Yun, a 14 year old teen from Hangzhou, China, ran away in 2005 after a fight with her parents. Her folks assumed the worst. But in 2015, cops found a woman with Xiao Yun's ID, which they initially thought she'd stolen. But later they learned that it was actually her. She spent years making money by teaching gamers how to play CrossFire and doing odd jobs here and there. She has since been reunited with her folks.
Robert McDonough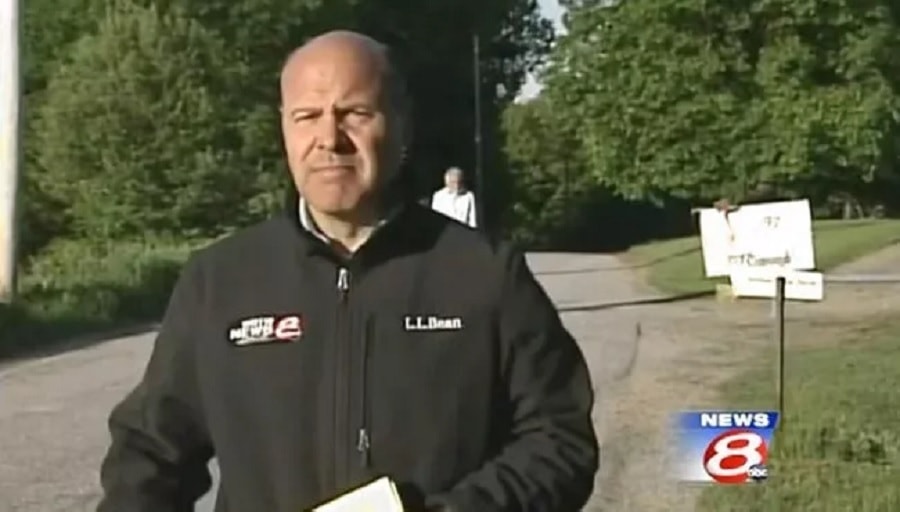 In 2013, 73-year-old Robert McDonough wandered away from his home in Maine. Once his family reported him missing, authorities conducted a 14-hour-long search for the man with dementia. The next morning, McDonough walked in to a news film crew that was reporting on his disappearance outside of his home. The old man emerged from the bushes and started walking towards them which left everyone speechless. Authorities were about to call off the search. "Well, sometimes timing is everything," reporter Norm Karkos said to his camera.
Amanda Eller
On May 8, 2019, Amanda Eller went hiking at the Makawao Forest Reserve in Maui, Hawaii. But she got disoriented during her 3-mile hike and fell off a cliff about 20 feet. Over the course of 17 days, she drank from the river ate wild fruits. Her loved ones feared the worst, but two weeks later, rescuers spotted her in a creek bed from their rescue helicopter. Despite her orthopedic fracture and skin infection, she was okay.
Lula Cora Hood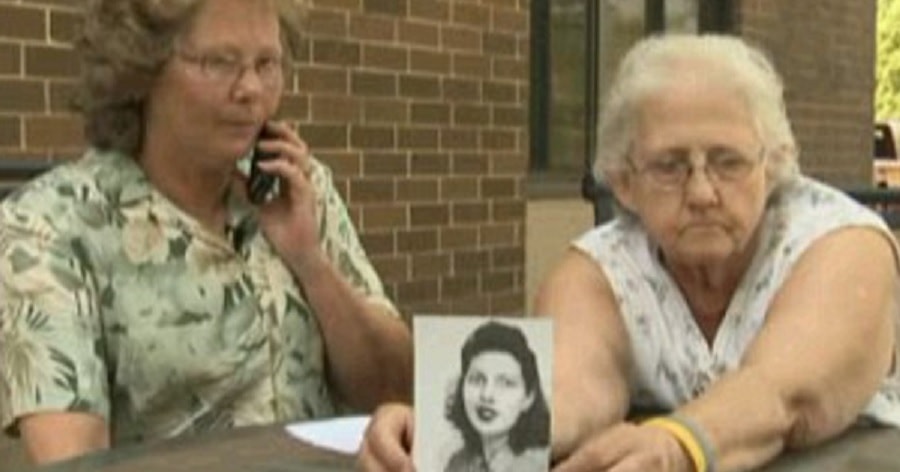 In 1970, Lula Cora Hood left her family shortly after a domestic fight. Then, in 1996, cops reached out to her three kids and said they had possibly found her remains in an Illinois brickyard. Understandably, her family was heartbroken. But ten years later, DNA testing confirmed the remains didn't belong to Hood. Two weeks after the case was reopened, Hood was found alive in Jacksonville, Florida. Since she disappeared, she had a dozen more kids, too. 
The Cleveland Abductions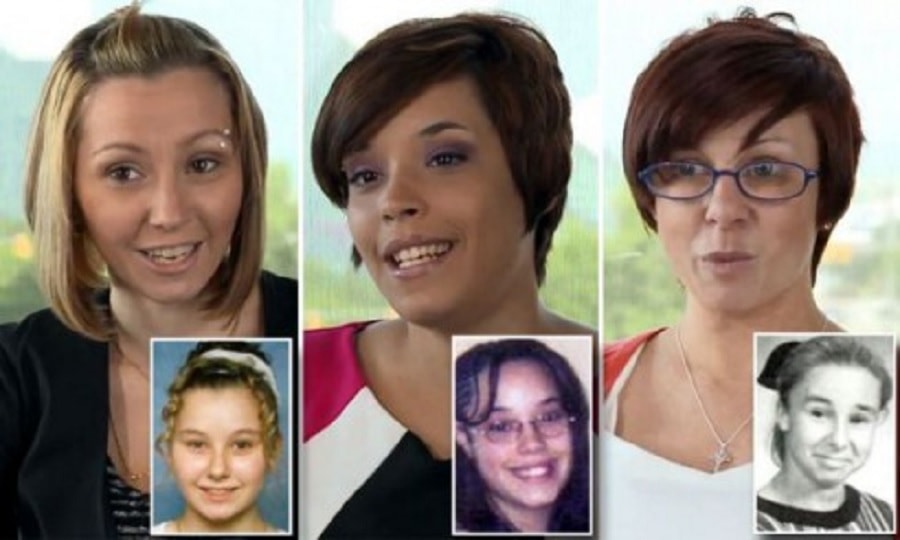 Ariel Castro kidnapped Michelle Knight, Amanda Berry, and Georgina DeJesus in the early 2000s, and held them hostage for almost eleven years. Berry even had Castro's child while she was in captivity. But in 2013, he forgot to lock Berry's door, which allowed the women and Berry's daughter to run downstairs and catch the attention of a neighbor named Charles Ramsay. He helped open the front door and Berry called the police. Finally, the three women were freed and reunited with their families.
Steve Carter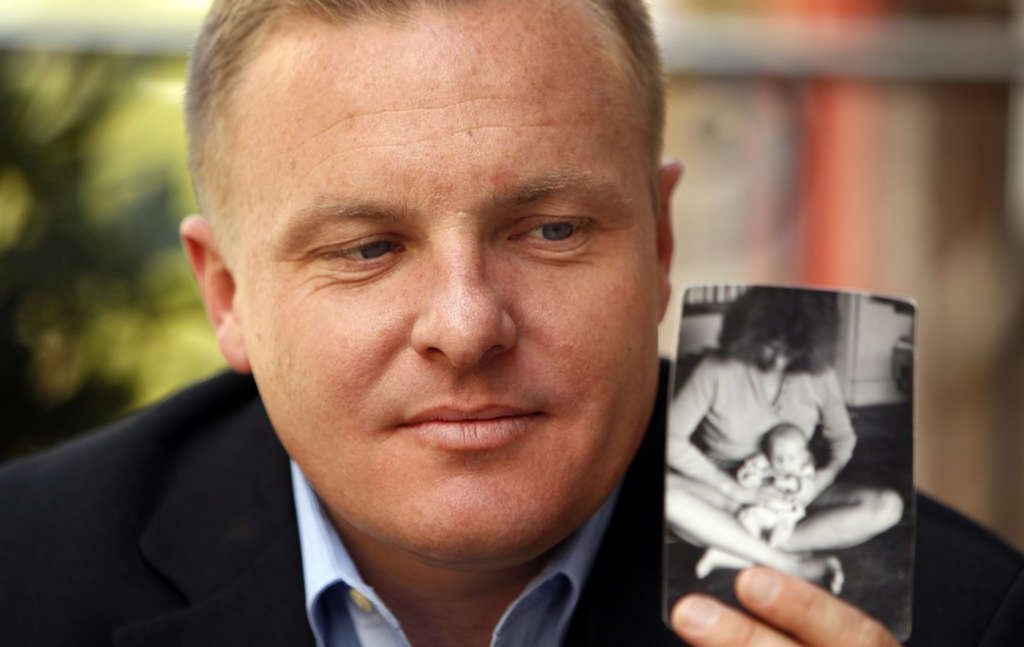 Steve Carter found himself in a missing children's website. He was adopted when he was 4 from a Honolulu orphanage and was curious about his origins. So, when he saw an age progression image of himself on Missingkids.com, he reached out to the Honolulu Police Department. In 2011, DNA testing revealed his name was Marx Panama Moriarty Barnes. His biological father reported him missing 30 years earlier after his mother, Charlotte Moriarty, took him for a walk and never came back.
Steven Stayner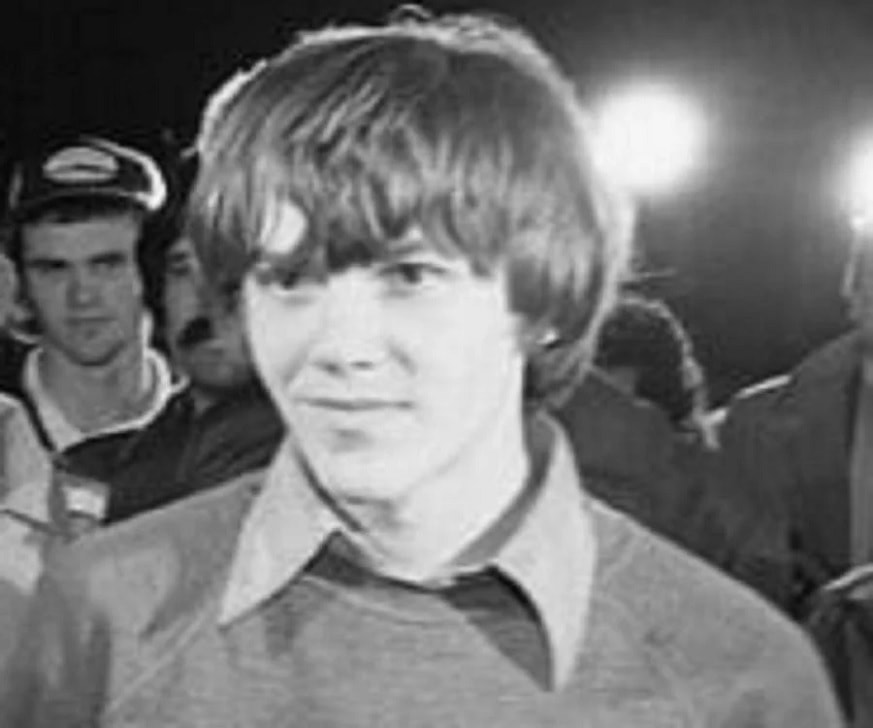 In 1972, 7-year-old Steven Stayner was abducted by Kenneth Parnell and repeatedly assaulted. His kidnapper had also changed the boy's name to Dennis Parnell and enrolled him in different schools. But by the time he turned 14, Parnell felt he was too old for him, so he abducted 5-year-old Timothy White. In 1980, Stayner escaped with the boy. But Stayner was not able to readjust to his old life and suffered from substance abuse issues. Then, a tragic motorcycle cost him his life when he was 24.
Petra Pazsitka
In 1984, Petra Pazsitka vanished. Five years later, the 24-year-old German woman was declared dead. But in 2015, Pazsitka reported a home invasion to the cops in Dusseldorf. When she showed her identification, her true identity was revealed. But when her family was told she was alive and well, she refused to reach out to them.
Gabriel Nagy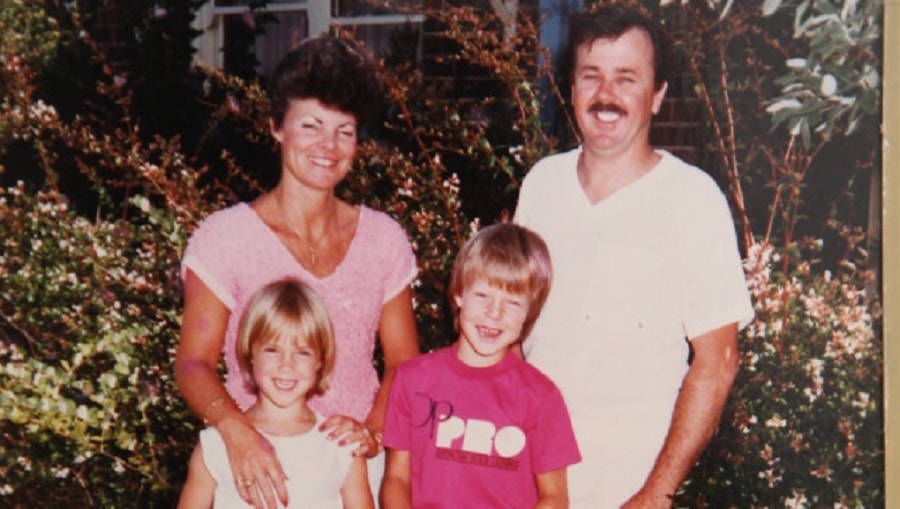 In 1987, Gabriel Nagy from Sydney, Australia, had a car accident and lost his memory. He lived on the streets and did odd jobs for 23 years. But a couple of weeks before he was going to be declared dead, his name showed up during a sweep of the Medicare records. When an investigator went to meet Nagy and provided him with photos and letters of his family, all of his memories miraculously returned.
Jaycee Lee Dugard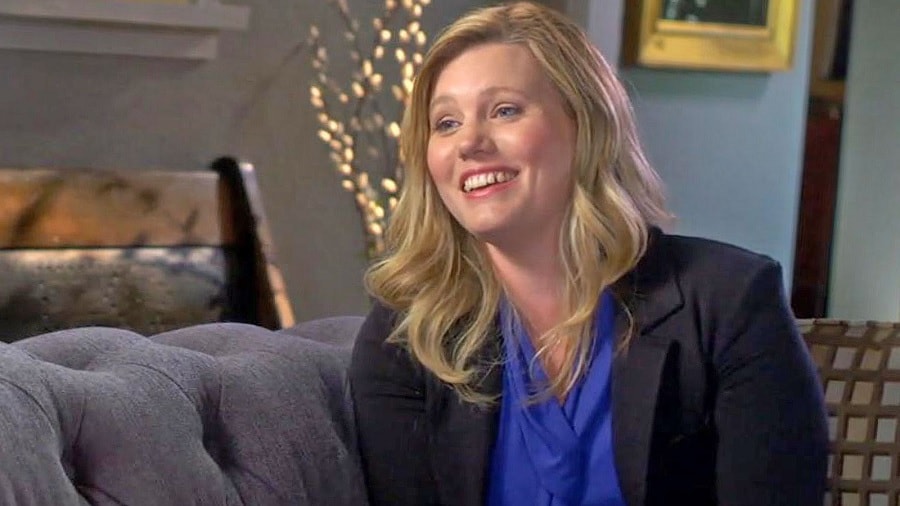 In 1991, Phillip Garrido and his wife Nancy abducted 11-year-old Jaycee Dugard. She remained with the couple for 17 years and had two of Garrido's children. In 2009, Garrido took Dugard's kids to the UC-Berkeley's campus. But campus authorities grew suspicious and ran a background check on him just to be safe. They were shocked when the search revealed that Garrido was a registered offender, so they notified his parole officer about the man's two daughters. Since there was no record of him having children, cops arrested Garrido and his wife. Finally, Dugard and her children were rescued.
Lucy Ann Johnson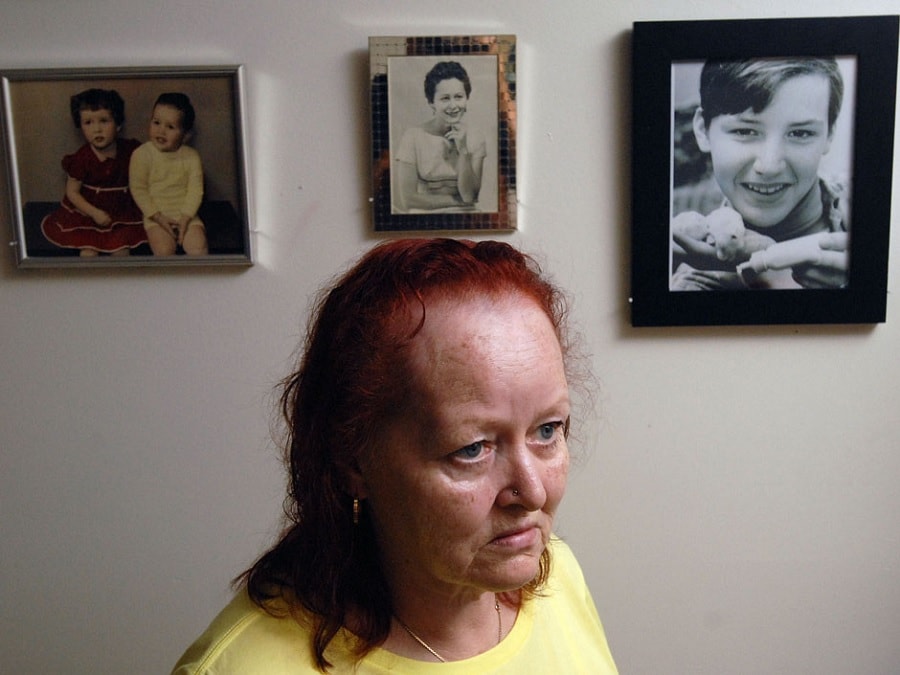 In 1961, Lucy Ann Johnson disappeared from her home in Surrey, Canada, leaving her husband Marvin and their 8-year-old daughter Linda devastated. In 2013, Linda placed an ad in the Yukon News about her mother. A woman named Rhonda reached out to Linda and told her that she was her half-sister and that Lucy was her mother. After 52 years, Linda was reunited with her mom Lucy, who had left her husband Marvin because he had been abusing her.
Natascha Kampusch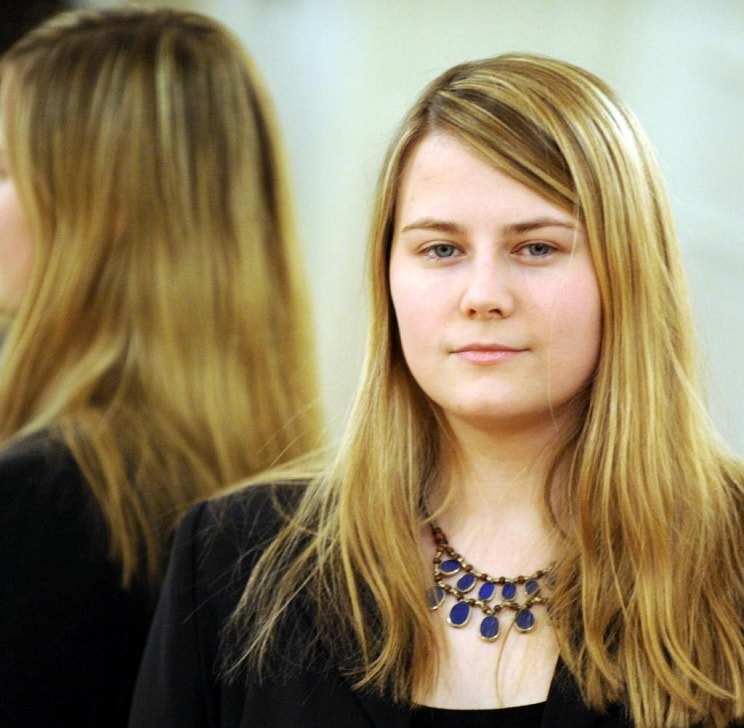 In 1998, an Austrian woman named Natascha Kampusch was abducted from her home by Wolfgang Priklopil. The man tied her up in a cellar for eight years. But while forcing Kampusch to vacuum his car, he got a call and walked away. This gave Kampusch the chance to run away and call the cops. Priklopil wound up throwing himself in front of a train while evading capture but the girl was finally free.
Edgar Latulip
In 1986, Edgar Latulip disappeared from a mental health facility. Latulip was mentally handicapped and had tried taking his life several times. So, everyone assumed he was deceased. But he had suffered a head injury and lost all of his memory. 30 years later, he experienced flashbacks and remembered his name, which he shared with his social worker. After putting the name in the system, they discovered he had been missing all these years.
Winston Bright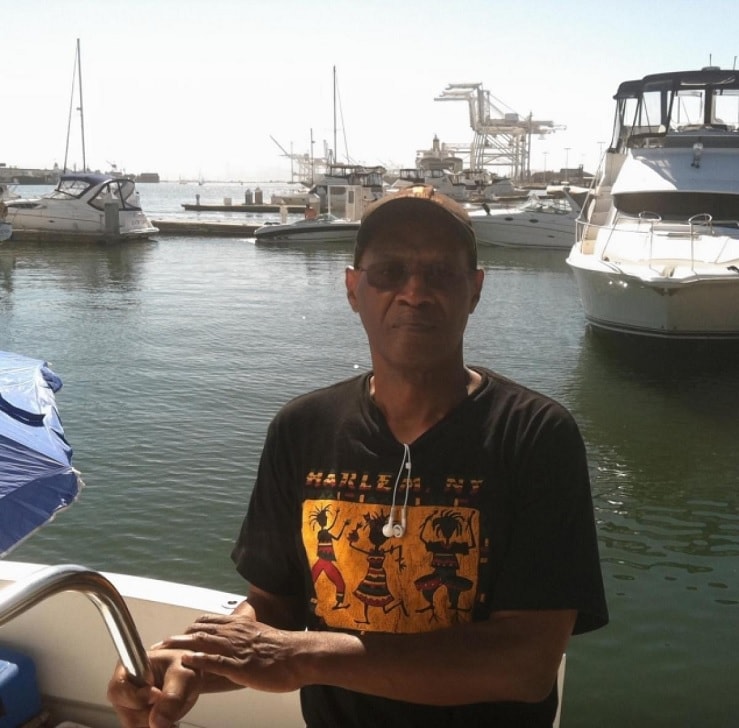 In 1992, Winston Bright left for work and never came home to his family. In 2000, Bright was declared dead. 20 years later, the vanished man walked up to his wife's door calling himself Kwame Seku and demanded the pension money she had been receiving. He claimed he suffered amnesia for two decades and tried to get the pension from Verizon, the company he had worked for before he vanished. But the judge didn't buy his story and was denied his pension.
Christina Davison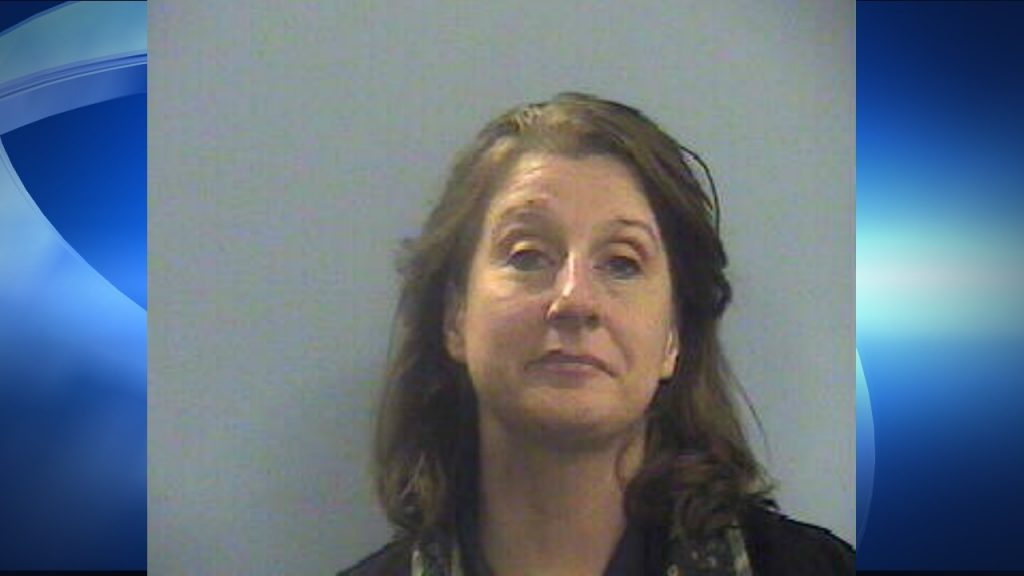 In 2014, Christina Davison vanished and all signs pointed at foul play as her ex-husband Craig had assaulted her 3 months earlier. Nine months later, Christina turned up at a Red State BBQ in Kentucky when a traffic stop revealed that she had been declared missing and was wanted in Texas for drug possession. She allegedly faked her death to escape her abusive ex and avoid jail time.
Kenneth Rodman
In 2010, Kenneth Rodman was allegedly killed in Australia when his kayak capsized in crocodile-infested waters. Five years later, Senior Sergeant Ed Lukin, who had investigated the disappearance, apprehended a man he thought was a robbery suspect, but it turned out it was Rodman. Given that he owed almost $50,000 in child support, it's safe to assume that this was the reason he faked his own death.
Brenda Heist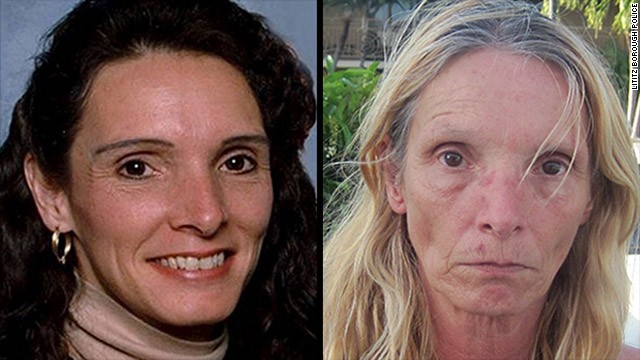 In 2002, Brenda Heist of Lititz Borough, Pennsylvania vanished after dropping her kids off at school. Everyone assumed her soon-to-be ex-husband Lee Heist was involved. Then, in 2013, Heist appeared in Florida. She had worked odd jobs and gotten arrested several times for drugs and using false IDs. She ended up homeless, which prompted her to reveal her true identity. Her daughter was understandably very upset.
Flora Stevens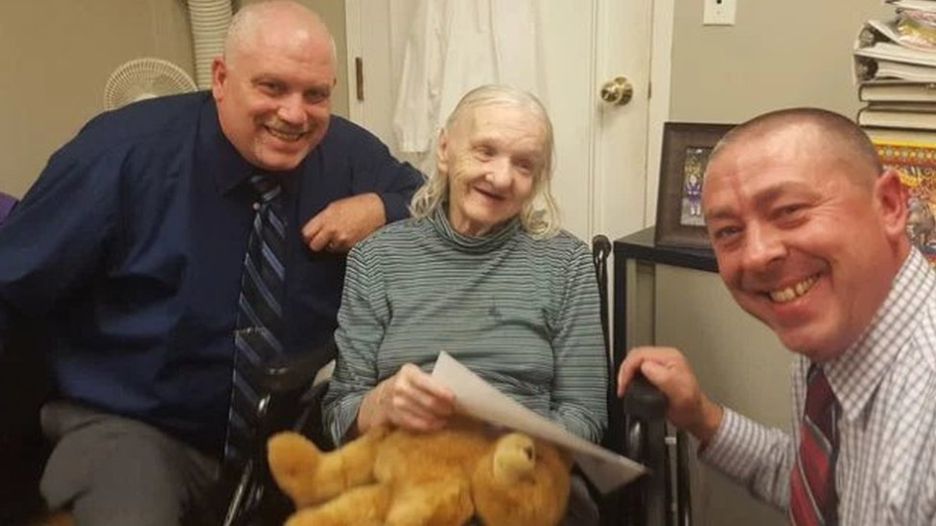 Flora Stevens vanished in August 1975 after her husband dropped her off at her doctor's appointment in Monticello, New York. 42 years later, a New York State investigator contacted authorities about skeletal remains that matched Mrs. Stevens. When Sheriff's Detective Rich Morgan of the Sullivan County Sheriff's Office search the database for the presumed dead woman's relatives, they discovered Stevens had been using her social security in Massachusetts under the name Flora Harris and she was at an elderly care facility. But because of her illness, cops had no idea how or why she vanished.
Melvin Uphoff and Jacquelyn Rains-Kracman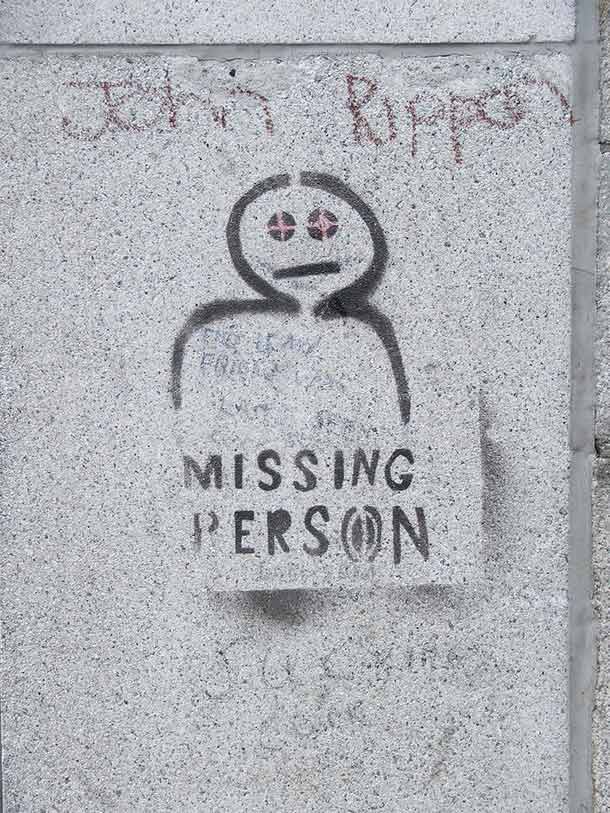 Melvin Uphoff and Jacquelyn Rains-Kracman went missing from Nebraska over 44 years ago. He was 31 and she was 18 at the time of their disappearance. Eventually, authorities assumed it was a murder case, but was eventually shelved as a cold case. Then, in 2009, an investigator found that they were alive. They had decided to leave their families long ago and star a life together and wanted to keep their location a secret.
Lula Gillespie-Miller
In 1974, Lula Gillespie-Miller gave birth to a third child. She was 28 at the time and felt she too young for motherhood. So, she gave her kids to her parents and disappeared without a trace. 42 years later, an investigator found her living in Texas under a different name. She refused to meet with her family, but did give her contact information for her daughter, Tammy.
Judith Bello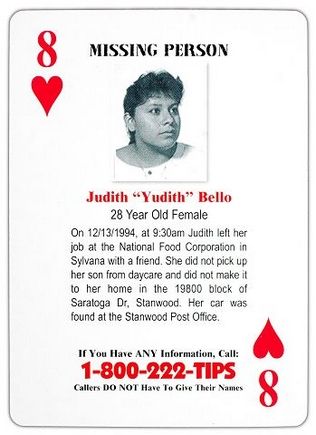 In 1993, Judith Bello vanished in Stanwood, Washington. Everyone feared the mother of two was no longer alive. But 18 years later, she was found alive and living in Fontana with a new family and a new identity. Relatives claim she had abandoned her old life because her former husband had been abusive.
Bowe Bergdahl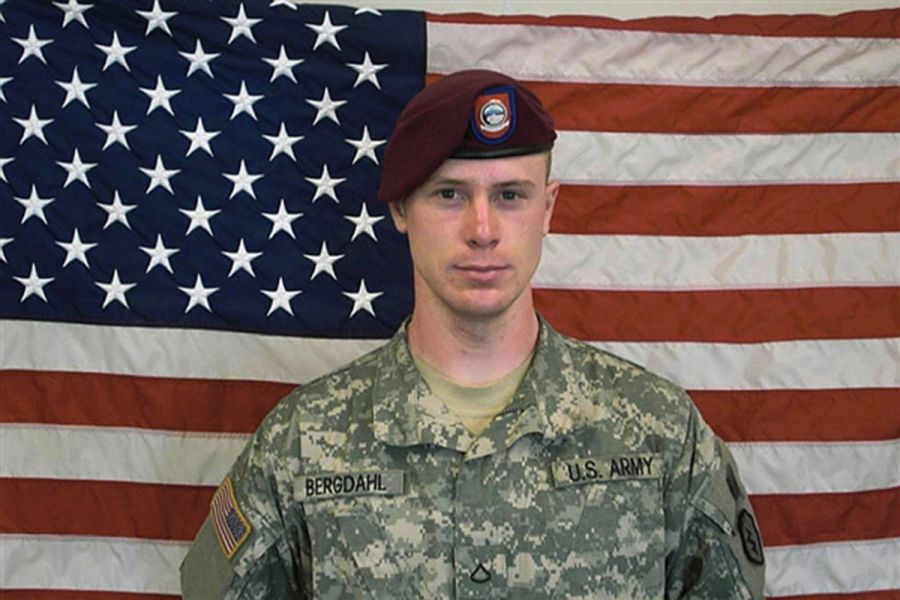 In 2009, United States soldier Bowe Bergdahl disappeared while in Afghanistan. It was later discovered that he was being held in a Taliban prison. In 2014, President Obama secured his release. Further investigation revealed that Bergdahl had been caught when he attempted to travel to another base to tell the general there that his base was being operated badly. But he was captured. The soldier pled guilty and was dishonorably discharged.
Bakhretdin Khakimov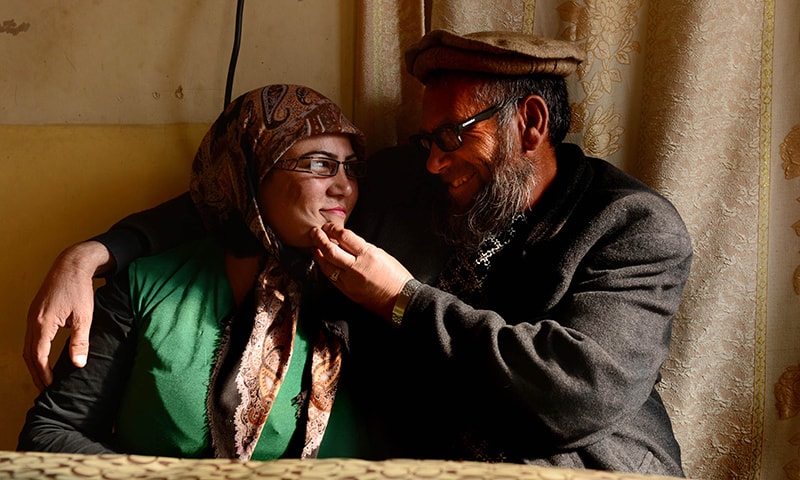 During the Russian-Afghan war in the 1980s, Bakhretdin Khakimov was hurt and locals tended to his wounds. After he recovered, he decided to stay in the village. He changed his name to Sheikh Abdullah and even married a local. Eventually, a veteran organization found the 53-year-old former soldier in Heart, who stayed busy practicing herbal medicine.
Savanna Todd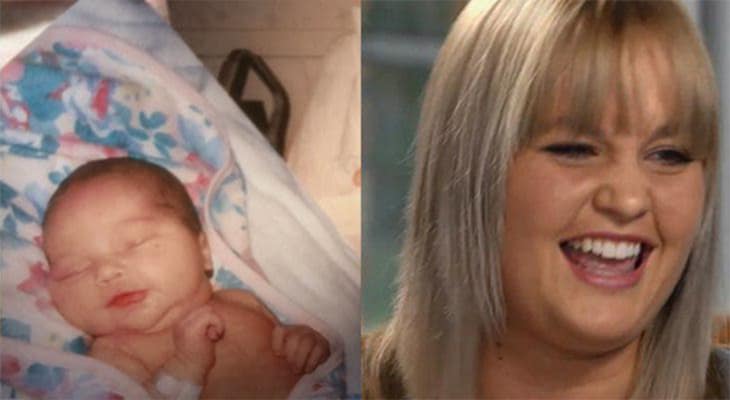 Benjamin Harris Todd claimed his wife was bipolar and abusive, which helped him gain custody of their daughter, Savanna Todd. Then, her mother Dorothy Barnett abducted her and resettled in Queensland, Australia. She changed her daughter's name from Savanna to Samantha and grew up thinking her stepdad was her real father. But in 2011, Barnett confessed everything to her friends over drinks, so they reached out to Savanna's biological dad in the United States. Then Savanna learned the truth and Barnett was arrested.
Timothy Carney
Timothy Carney vanished in 2004. He had told his employer he would be late for work but never showed up. Seven years later, Carney was located by The Kristen Foundation, an organization that searches for missing people. But was he part of a religious group called the Gospel Outreach and didn't want to be found.
Arthur Gerald Jones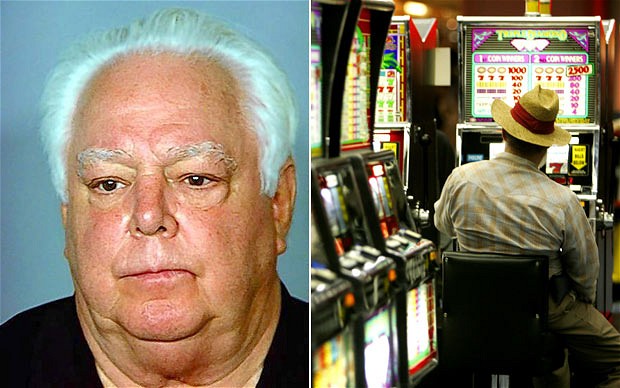 In 1979, a Chicago trader named Arthur Gerald Jones vanished. His wife and three kids declared him dead. But in 2011, authorities found him living under the name Joseph R. Sandelli. He was working at the Rampart Casino in Las Vegas. He had assumed different identities over the years and lived in different parts of the country in order to steer clear of the mob.
Julian Hernandez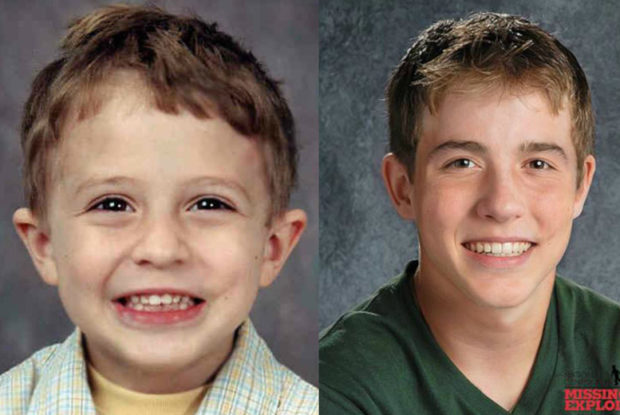 Five-year-old Julian Hernandez was taken from his mother in Alabama by his father, Bobby. His mother immediately filed a missing person report. But authorities didn't find him until he applied for college when he was 18. A discrepancy in his social security number brought him up in the missing person database. His father was arrested and tried for kidnapping.
Danielle Cramer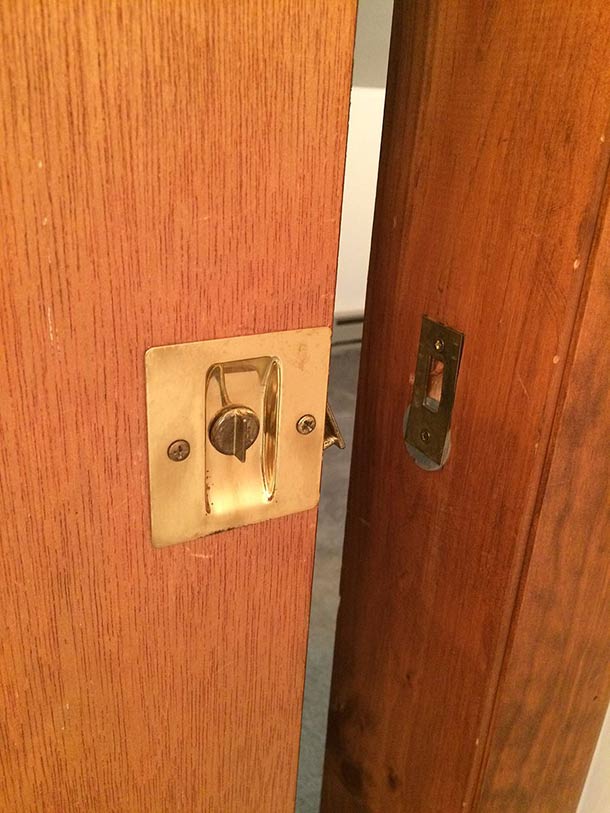 In 2006, Danielle Cramer went missing. She was 15 at the time, but she didn't go too far. Authorities found her in a neighbor's house, locked up in a hidden room under a staircase with a dresser covering the door. Her abductor was 41-year-old Adam Gault, a family acquaintance. No one knows how she wound up in Gault's home but authorities claimed she had a history of running away.
Harold Wayne Lovell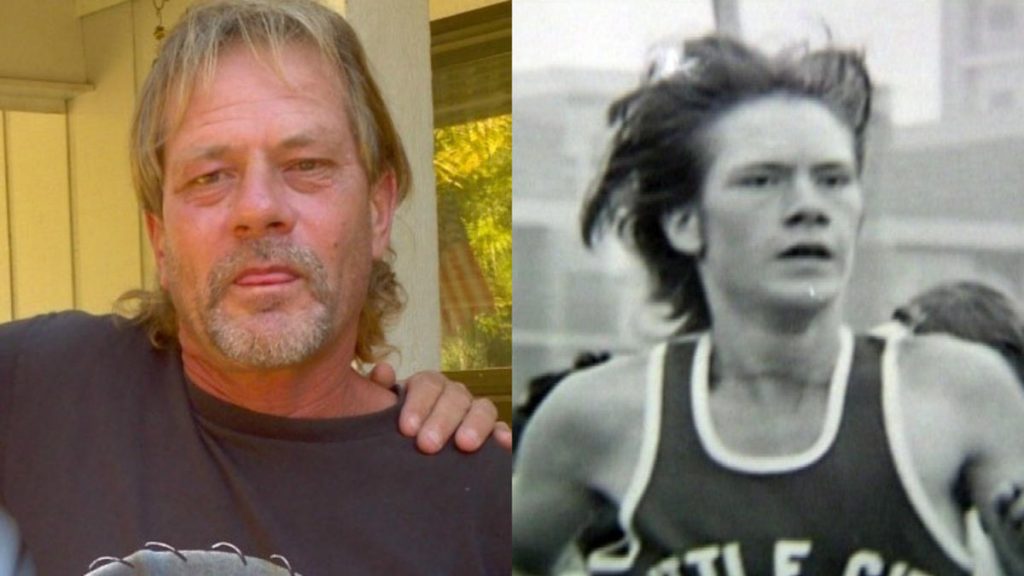 In 1977, Harold Wayne Lovell was 19 and cleaning Johny Wayne Gacy's pool when he vanished. Some of his personal belongings were found in the serial killer's home, so his loved ones assumed he was one of his victims. But 34 years after his alleged disappearance, Lovell was found in Fort Lauderdale, Florida, working odd jobs. He claimed he told his family he was looking for construction work and had no idea they thought he was dead.
Jayme Closs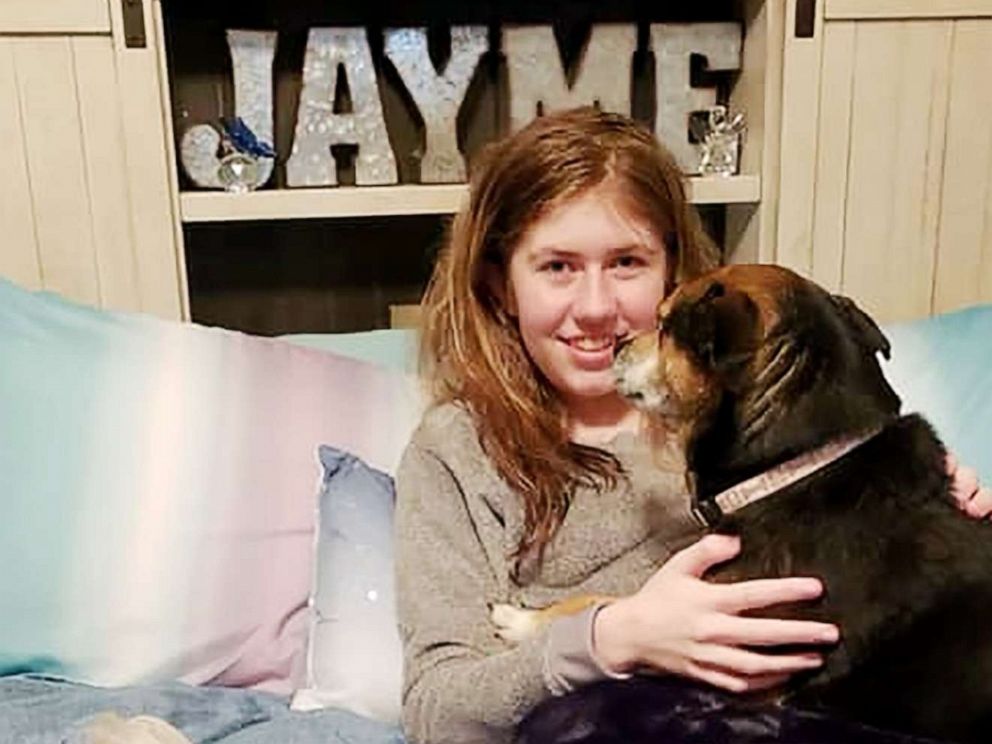 13-year-old Jayme Closs went missing in October 2018. Authorities found her parents body in their home. Jake Thomas Patterson had abducted Closs after mortally wounding her mother and father. 87 days later, she was found on January 11, 2019, alive and well. Meanwhile, Patterson pleaded guilty and remains behind bars.
Kamiyah Mobley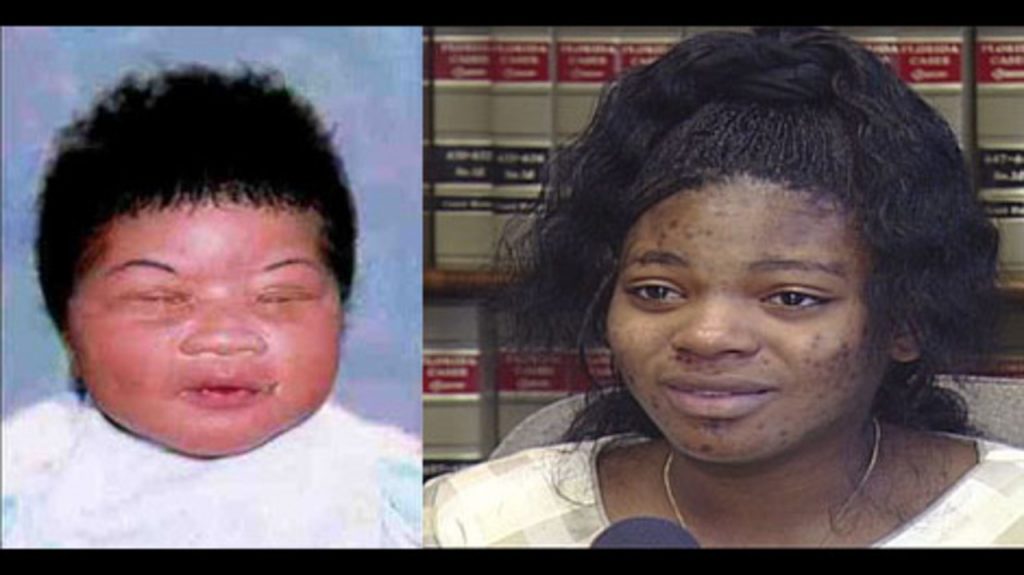 On July 10, 1998, Kamiyah Mobley was taken from the University Medical Center in Jacksonville, Florida, by Gloria Williams. Williams raised her as her own, but when the child turned 16, she asked for her birth certificate and social security card. But Williams didn't have it and had to tell her what she had done. Then, in 2017, cops received an anonymous tip and DNA testing confirmed Mobley's identity. But she still calls the woman who imprisoned her, "mom."
Katie Beers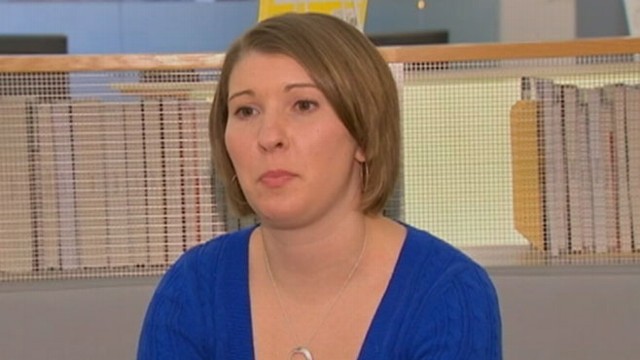 On December 28, 1992, Katie Beers was lured into John Esposito's home two days before her 10th birthday. The alleged family friend hid her away in a bunker in his basement and assaulted her. Esposito told cops that she had been kidnapped at the arcades. But when surveillance footage proved he was lying, he was forced to lead authorities to the bunker where the girl was held.
Richard Wayne Landers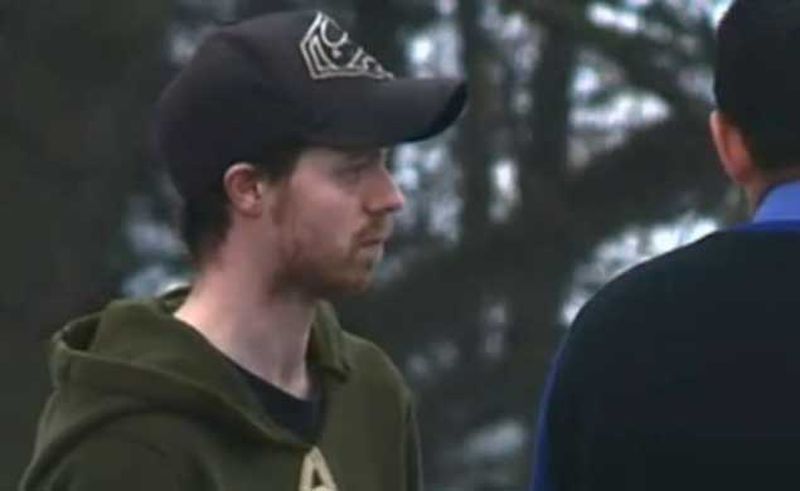 Richard Wayne Landers was 5 years old at the time he was abducted by his paternal grandparents while he was living in Indiana. Authorities found him living with them in Minnesota 18 years later under the fake name of Michael Jeff Landers. But Landers didn't see himself as a victim and defended his grandparents on Facebook.
Hiroo Onoda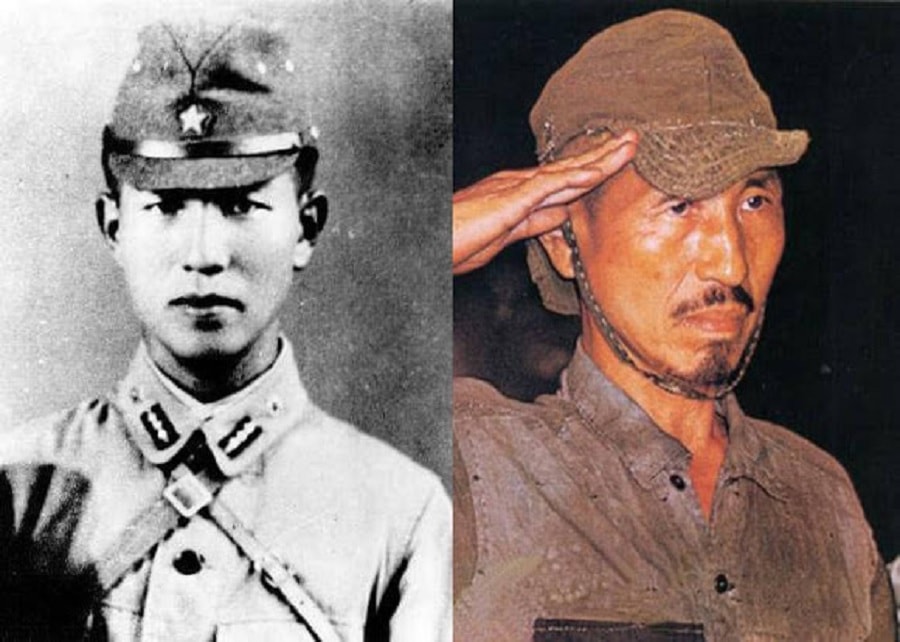 During World War II, Hiroo Onoda was sent on an impossible mission to the Philippines. Most of his fellow soldiers were lost, but Onoda escaped into the foothills. In 1945, the war ended, but Onoda continued a guerilla campaign against the locals. Then, the Japanese government dropped leaflets over the area Onoda was in to let him know the war was over, but he thought it was a trick. Then, in 1974, a traveler named Norio Suzuki found him alive in Lubang Island, and Onoda was finally able to return to Japan as a war hero.