How much space do you really need to be happy? You probably wanted to live in a mansion your whole life. But when you think about it, six-bedroom, five-bathroom home isn't the key to turning your frown upside down. Most people are realizing this too. It's why the "bigger is better" concept is getting tossed in the trash. Changing your way of thinking can totally improve life in a number of ways. For example, you'd never have to worry about mortgages or foreclosure. It's why folks like 75-year-old John Ericson are building mobile tiny homes. In fact, he's been building compact dwellings for the past 35 years, and here's why he loves it so much.
Adventure Home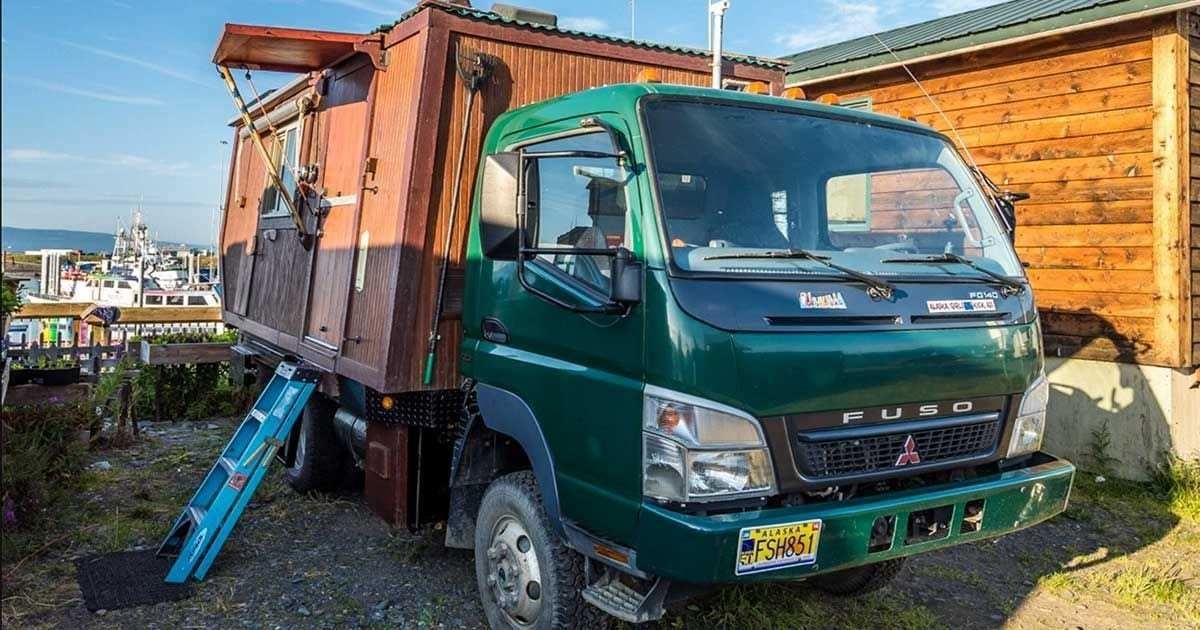 John Ericson has spent a good chunk of his life building mobile tiny homes, and he's still at it in his 70s. Over the years, he has built twelve of what he calls adventure homes. Each of them has different amenities, styles, and charm, but his ultimate pride and joy is this tiny house truck.
Tiny House Truck
He came up with the concept of his tiny house truck a few years ago while on a trip to South America. Ericson and his wife, Linda, were driving down the road in their Isuzu Trooper, and that's when they were inspired. They noticed the Mitsubishi Fuso trucks with their 4-wheeling capabilities. It suddenly dawned on them, that it would be capable of carrying a tiny mobile home.
Just 4 Weeks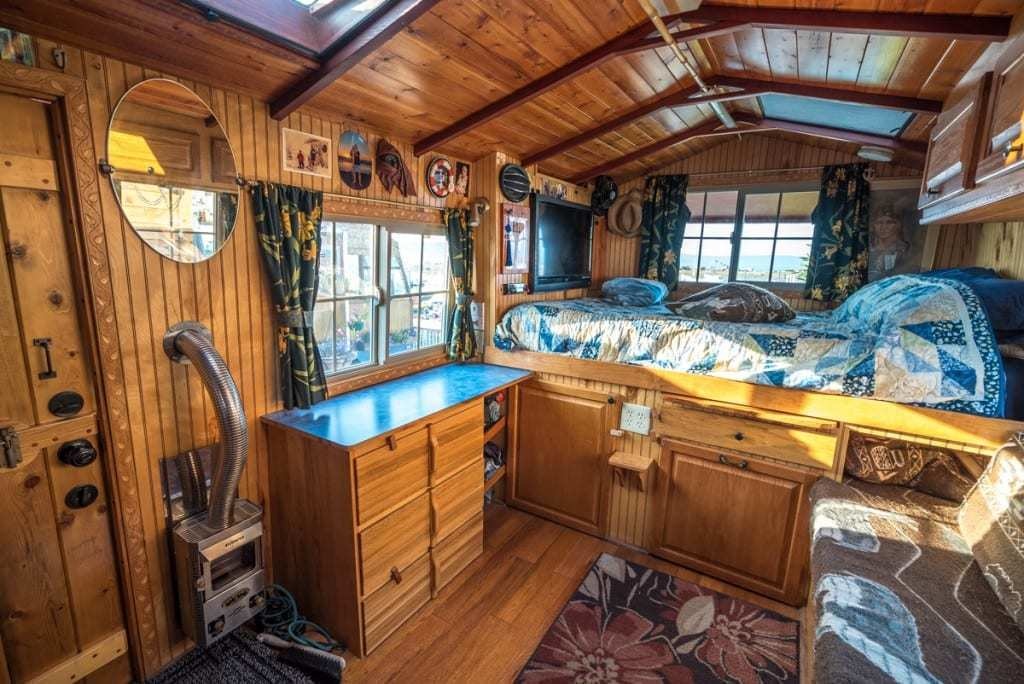 When they returned to the US, they went on a mission to find a used Fuso to build their project on. They eventually found one in Seattle and had to make the trip all the way from Alaska to buy the used Fuso. Believe it or not, it only took them four weeks to turn the truck into a beautiful tiny house complete with all the comforts of home, like a bed, cabinets, and a flat-screen TV.
All The Comforts Of Home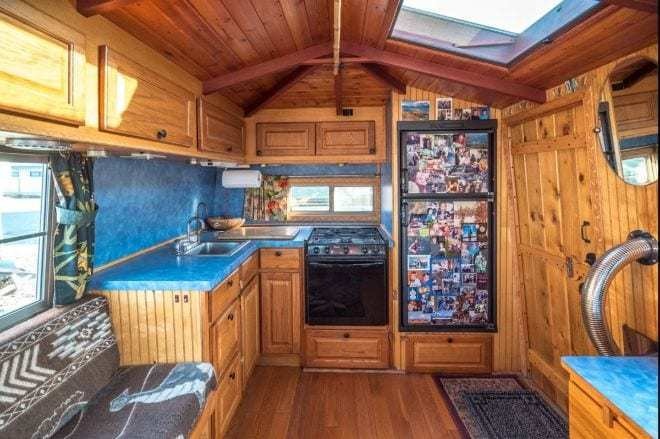 Although the house isn't huge, it certainly has everything that that couple needs on a long journey. The mobile home has a functioning sink, as well as plenty of counter space to prepare food. As you can see, it also comes equipped with a refrigerator and a full range oven too. But despite these appliances, the fully functional house remains relatively lightweight.
Solar-Powered Appliances
A working stove and a fridge come in handy, but the tiny mobile house has several other amenities. The appliances and other electrical appliances are powered by solar panels. Propane heating comes in handy in the winter. But this type of modern-day nomadic lifestyle isn't new to the couple. After they had two kids, they decided to travel and bring their home along for the ride… literally.
Room For Souvenirs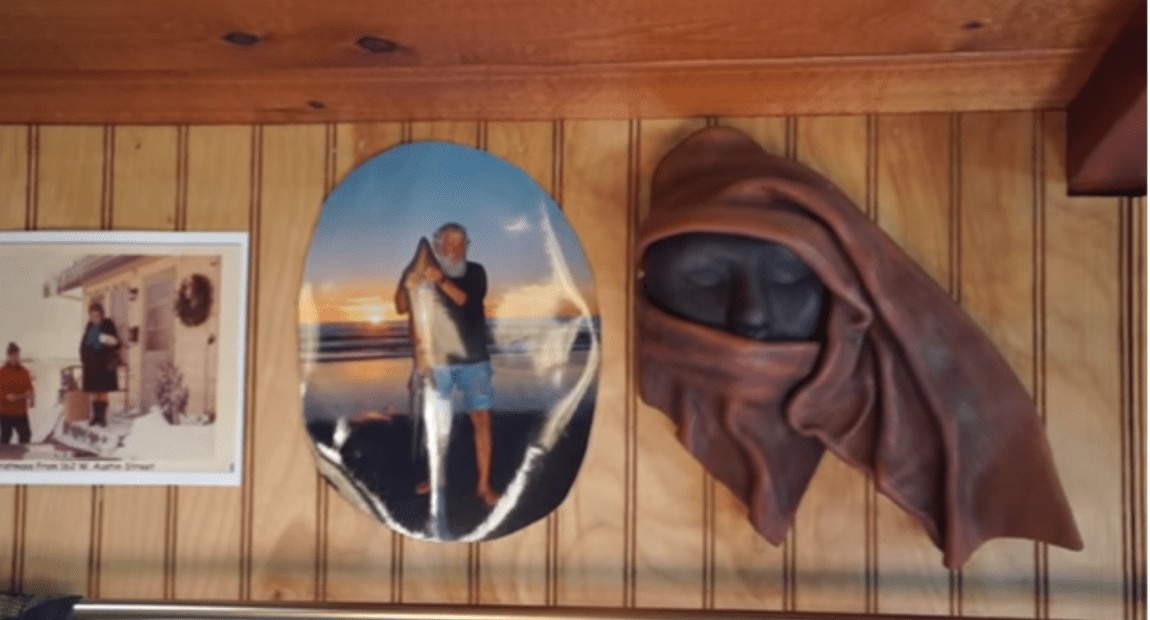 Every time they travel to a remote area, they like to bring back a little souvenir to keep as a memory. They've incorporated the souvenirs into their tiny home. It might be a simple photo or a sculpted mask. They always make sure the interior reflects their appreciation for artwork from various other cultures.
Hidden Underneath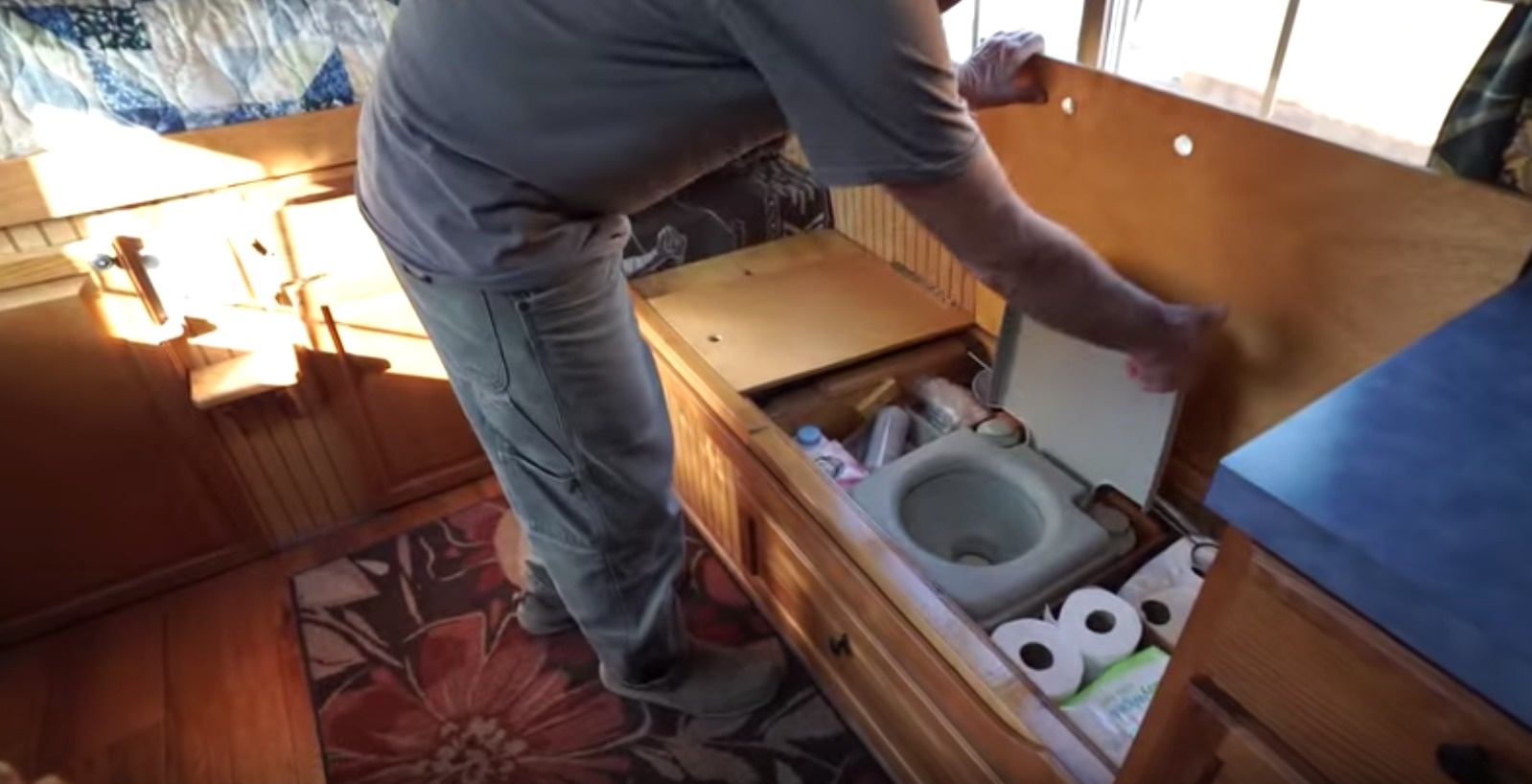 Of course, when you're on the road, you don't always have the luxury of easily locating a rest stop. Fortunately, the Ericsons' home is fully equipped. It even comes with a functioning toilet hidden underneath one of the trailer's couches. When you think about it, the design is convenient and it saves a ton of space.
Exploring New Places
Adopting this mode of traveling allowed the Ericsons to put aside the stress that's common these days. So, instead of worrying about leading a materialistic lifestyle, they can focus on exploring new places and different cultures. Of course, when they stop at night, they can look at the moon and the stars, thanks to the tiny home's two skylights.
Their Other Home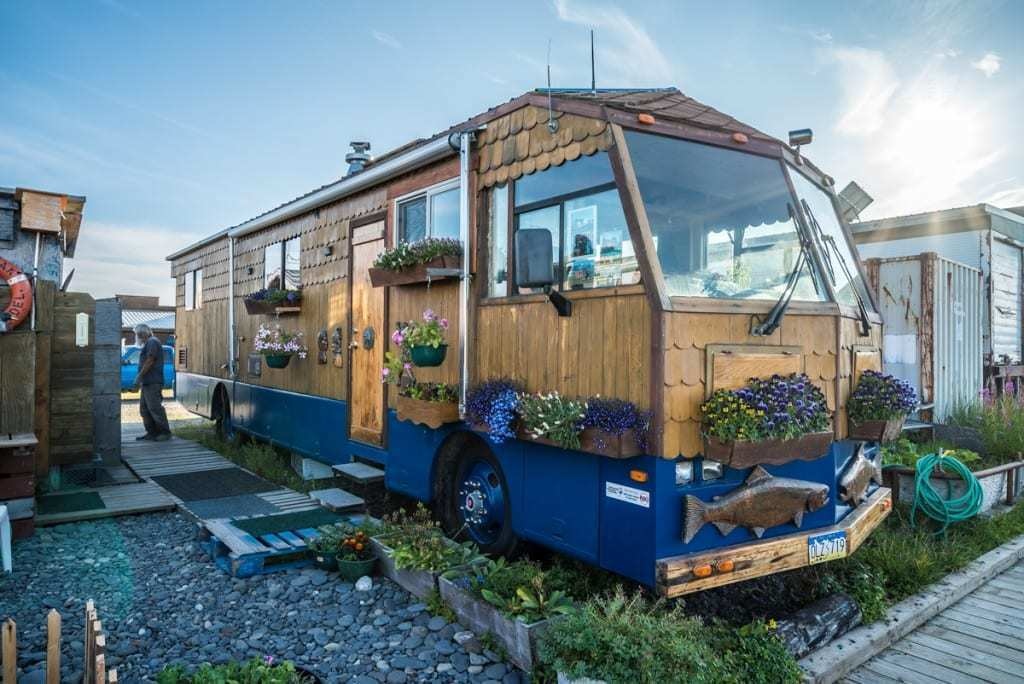 But here's another alternative home on wheels for those of you who are on the road half the year. A touch of creativity doesn't hurt when you're turning a truck into a home. But who said all the work had to go on the inside, huh? The outside can be retrofitted to look like a lovely wooden home complete with extra amenities.
Personal Touches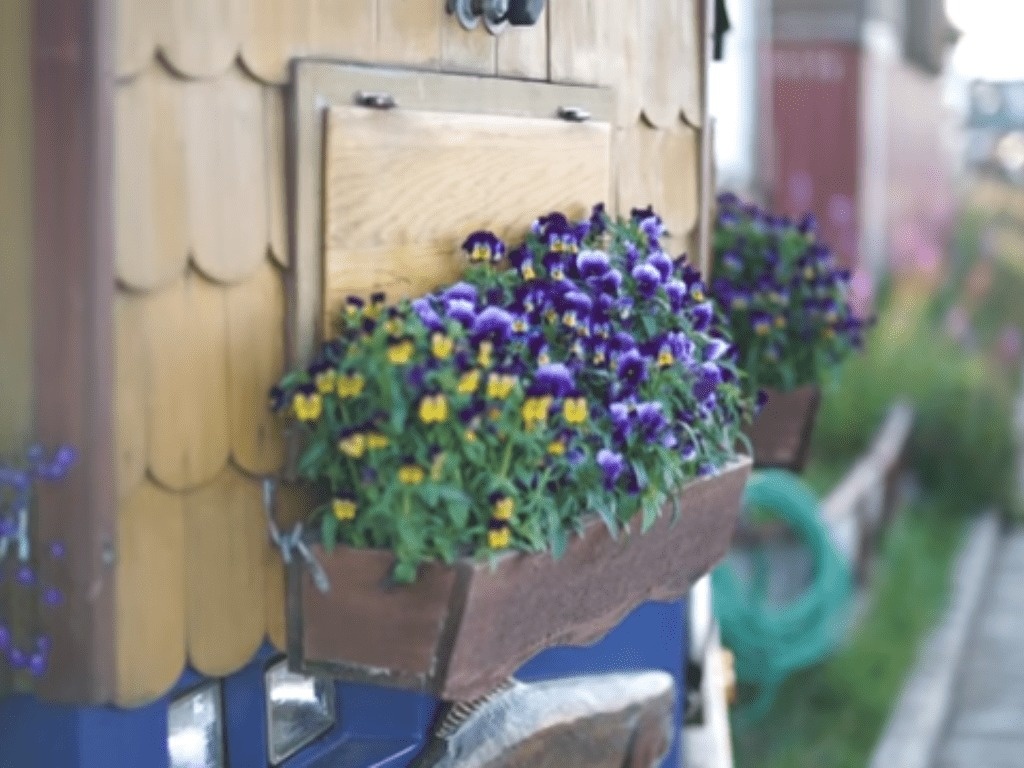 This is the Ericson family's permanent home in Homer, Alaska, which they park their tiny home next to. Together, the couple sanded the wooden shingles to give the renovated RV a handcrafted appearance. They also added removable planters and hanging baskets on the sides of the home to give it that personal touch.