Dogs and cats are our first loves. We pet them as our babies and we keep them like family. But sometimes, just sometimes their actions aren't so beloved. In fact, we are left with nothing but to punish them or scold them for breaking something.
I have two dogs and I always find them chewing my shoe somewhere hidden in the corner and when you catch them, they seem to behave like they are having a blast. Sometimes, they even poop somewhere in the house (places that aren't easy to spot) unless you catch the foul smell.
Now, like everyone is to be punished when they do something bad, dog shaming is one way to punish your dogs. It involves the dog guiltily sitting there in the corner where he did his deed and his misdemeanour is written on a paper for all to see.
What does this do? Well, you might find them looking all guilty in the pictures below but trust me they are not. In fact, the pictures are too cute to handle.
1.) Look at him. He is so cute!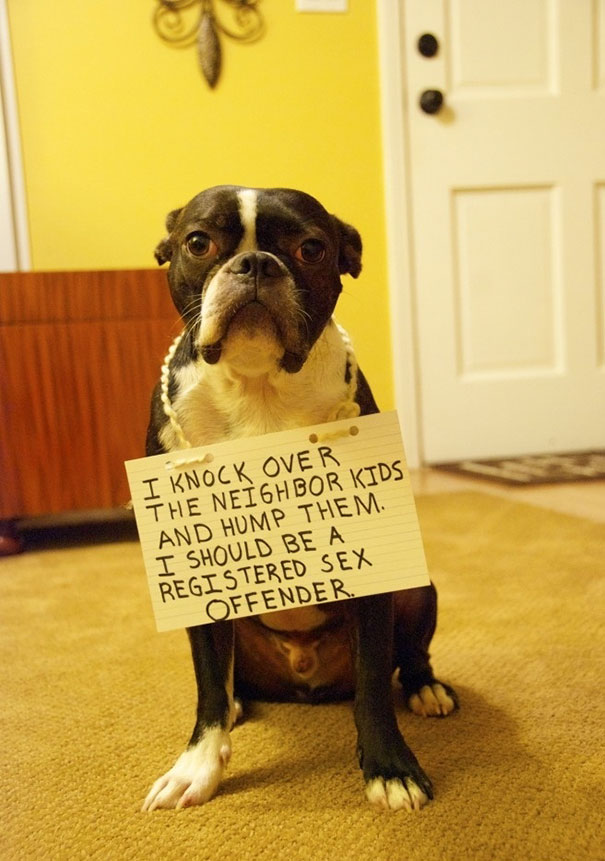 2.) These two made me laugh! Priceless!
3.) This cat has a definite drug addiction.
4.) Giving fish- shaming a try!
5.) Chicken shaming for a change too!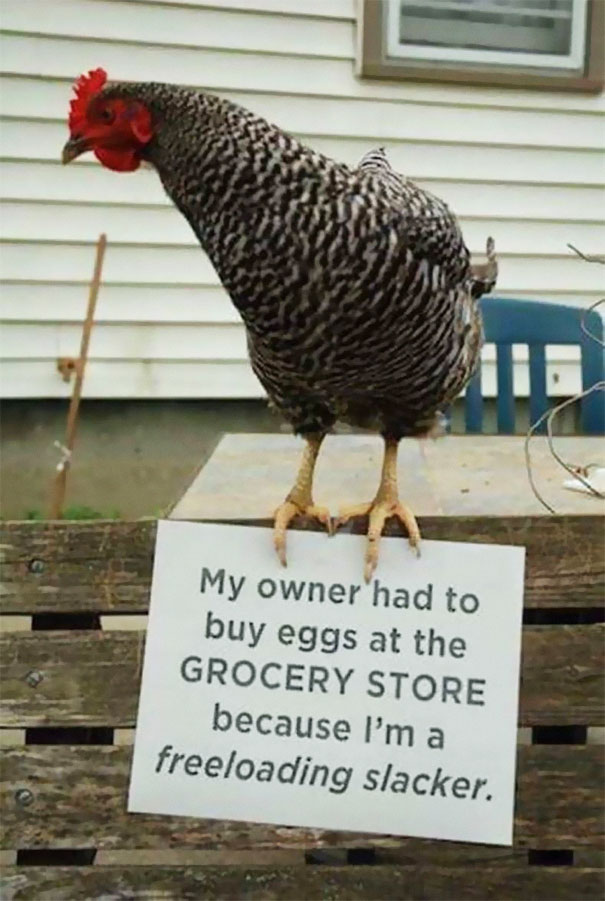 [nextpage]
6.) Haha! Me or the bear. This one's confused.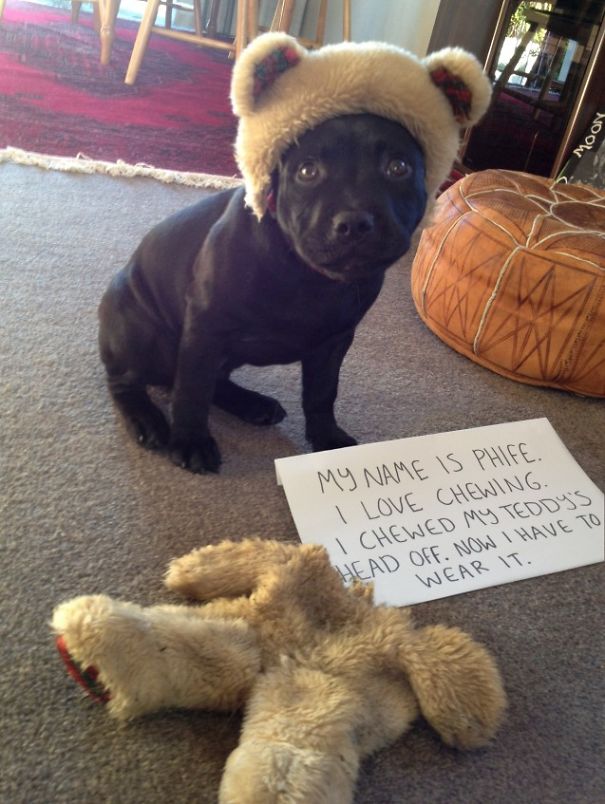 7.) This one made some wrong decisions!!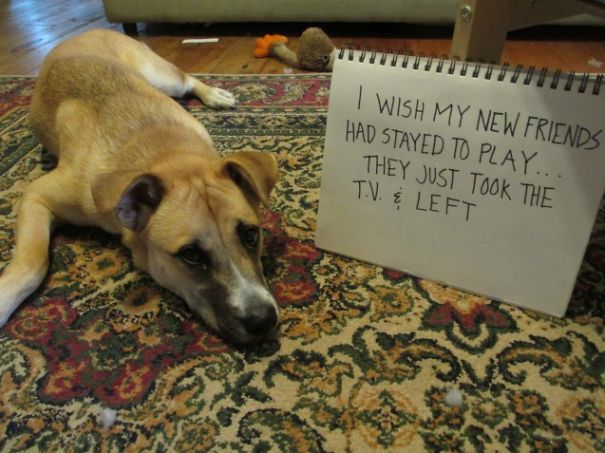 8.) Well, before you go to the bathroom, I wish to tell you this.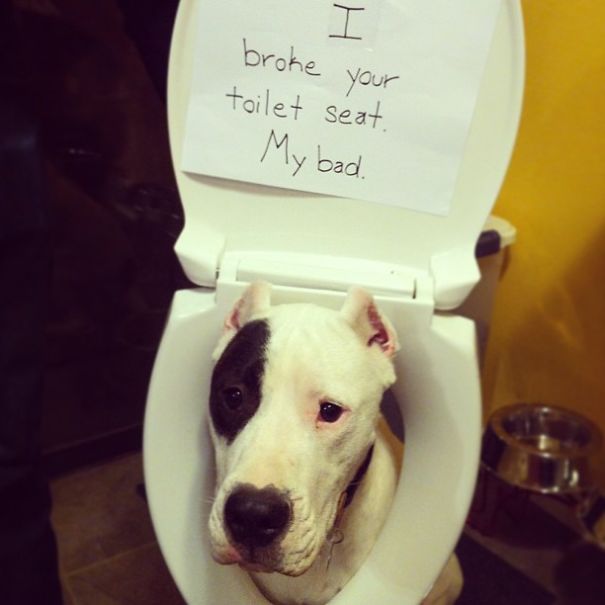 9.) A half dead mouse. Is that enough to scare you?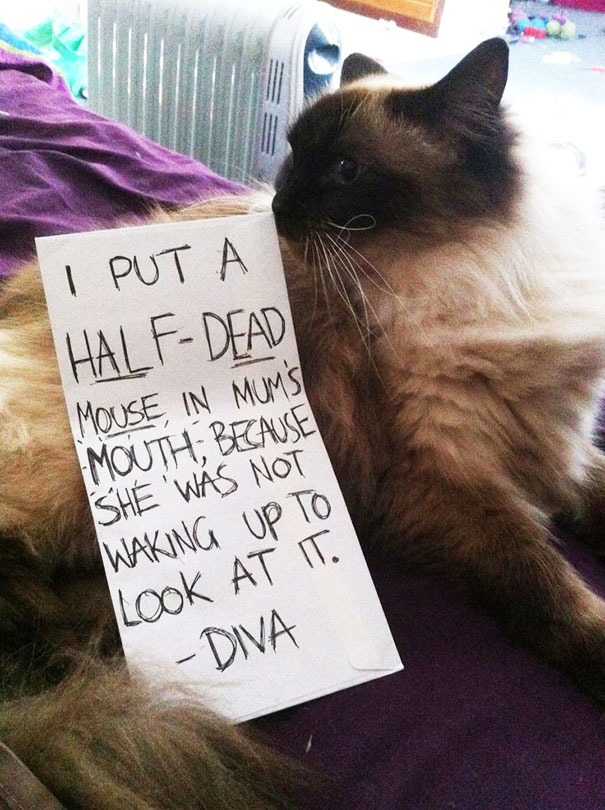 10.) A fart on my mommy.

[nextpage]
11.) Only if I knew how to swim.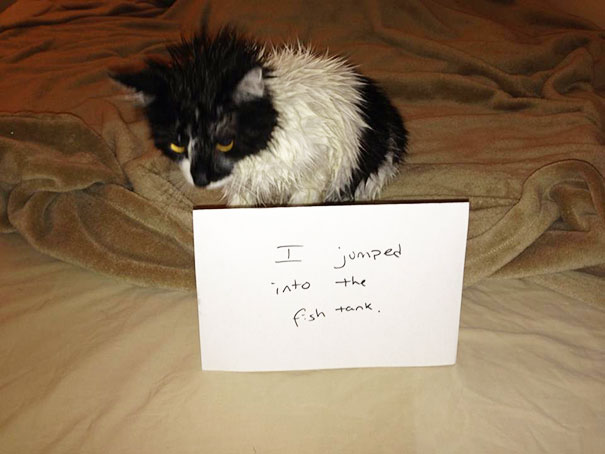 12.) Never, ever, ever, put me on a diet!
13.) Ouch! That definitely hurts daddy.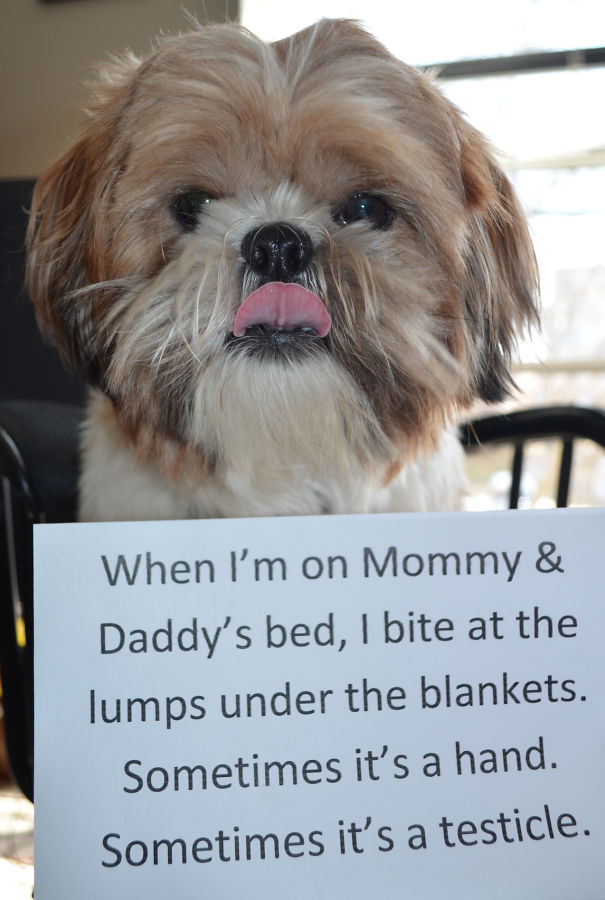 14.) Nom… Nom… Nom!!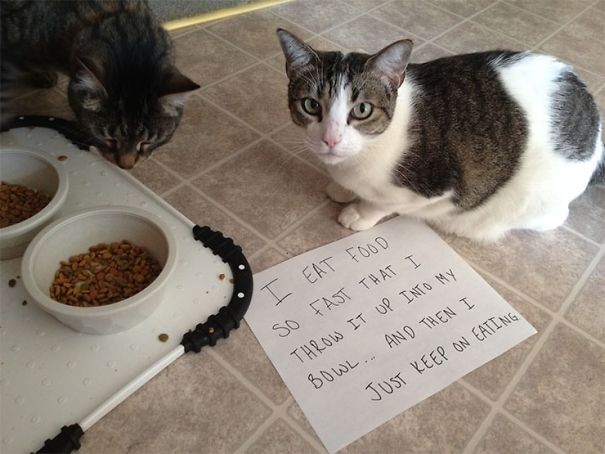 15.) 100 points for this little kitty. OMG!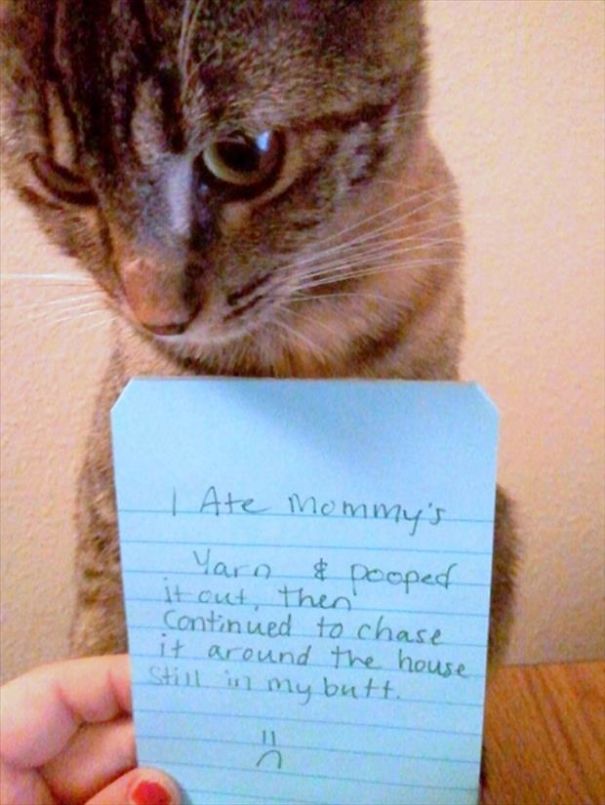 Did you enjoy looking at all these little babies? If yes, do not forget to send us pictures of your pets too. We would love to share them here.