Animals provide an endless amount of benefits. Not only do they keep our blood pressure in check, but they help lift our moods and fight feelings of anxiety and depression. But at one Indiana prison, these adorable furry felines are changing the lives of convicts for the better.
Paying It F.O.R.W.A.R.D.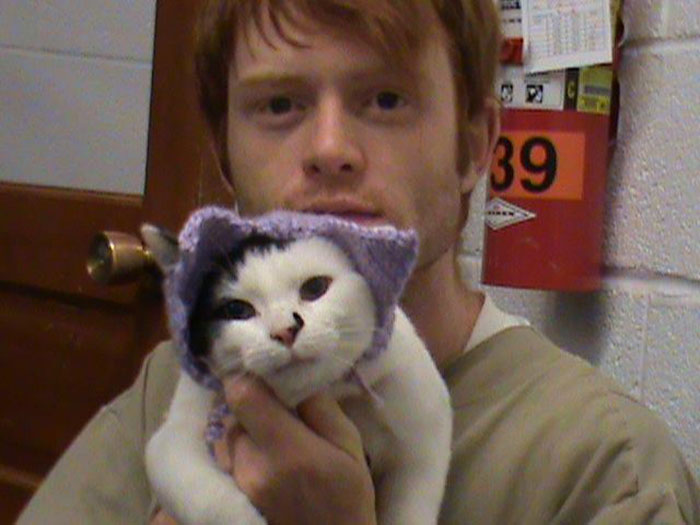 In 2015, the Animal Protection League introduced an amazing program at the Pendleton Correctional Facility. It was called F.O.R.W.A.R.D., and it gave inmates the opportunity to interact with the most adorable animals ever.
Kitties Went to Prison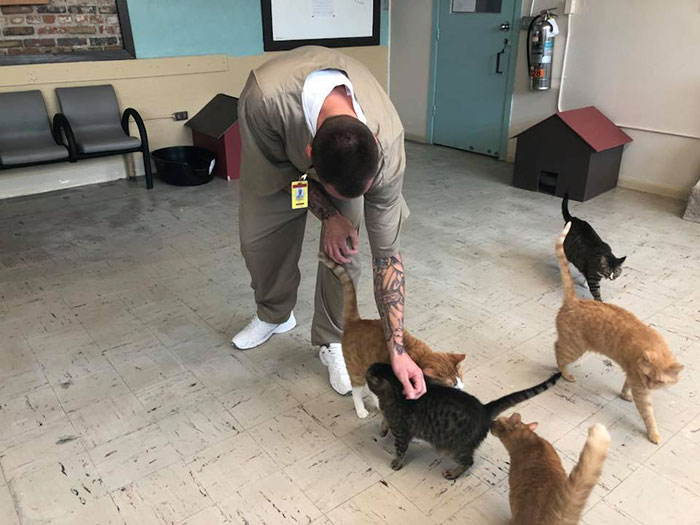 The concept wasn't simply to allow a bunch of cats to visit the inmates. This revolutionary and new program gave the inmates the huge responsibility of looking after the animals. And in less than no time, it became clear that the project was mutually beneficial to both the prisoners and the cats.
Shunned by Humanity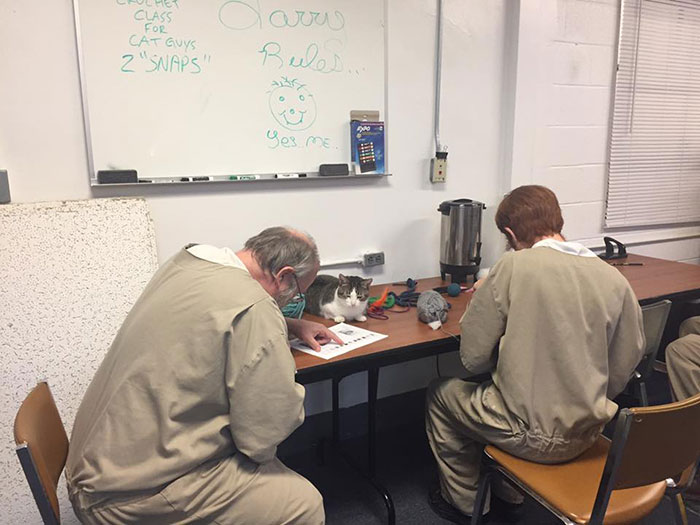 A lot of the cats who wind up in the shelter have a tragic history of being mistreated by their former owners. This makes it difficult for them to interact with humans. In most cases, finding a forever home for them proves challenging.
Kitties Lack Trust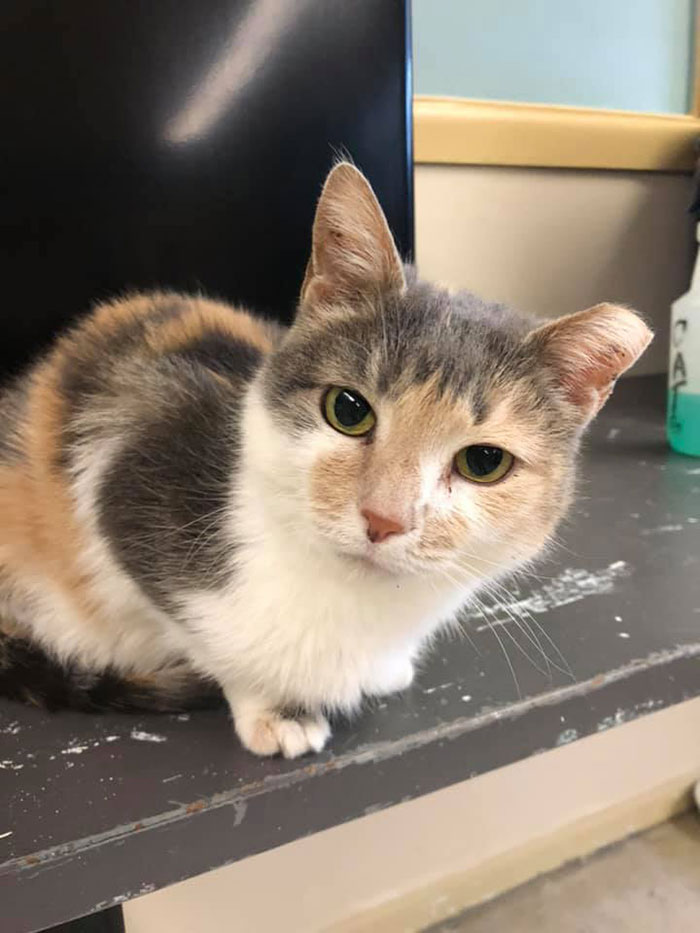 Unfortunately, the odds of these cats getting adopted are slim to none because they don't trust humans. What this program does is give them a couple of humans who are down on their luck a chance to teach them that not all humans are bad.
They Care for Them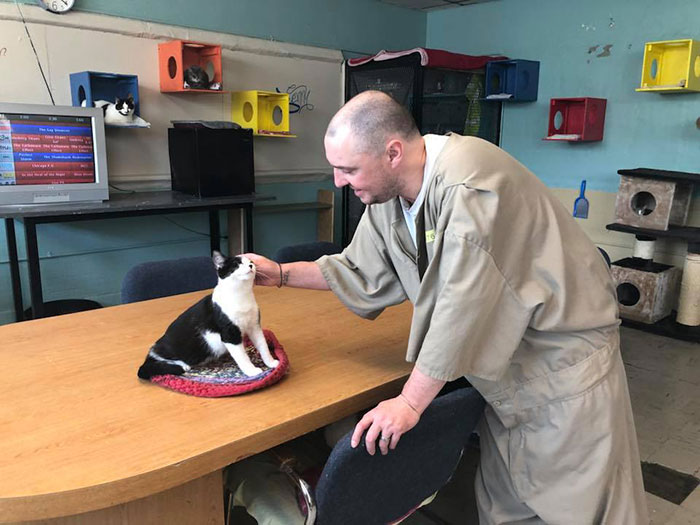 The inmates have one huge responsibility which is to look after the cats. They're required to feed them, groom them, and clean up after them. This restores the kitties' faith in humans, which their previous owners have undoubtedly shattered.
Inmates Benefit Too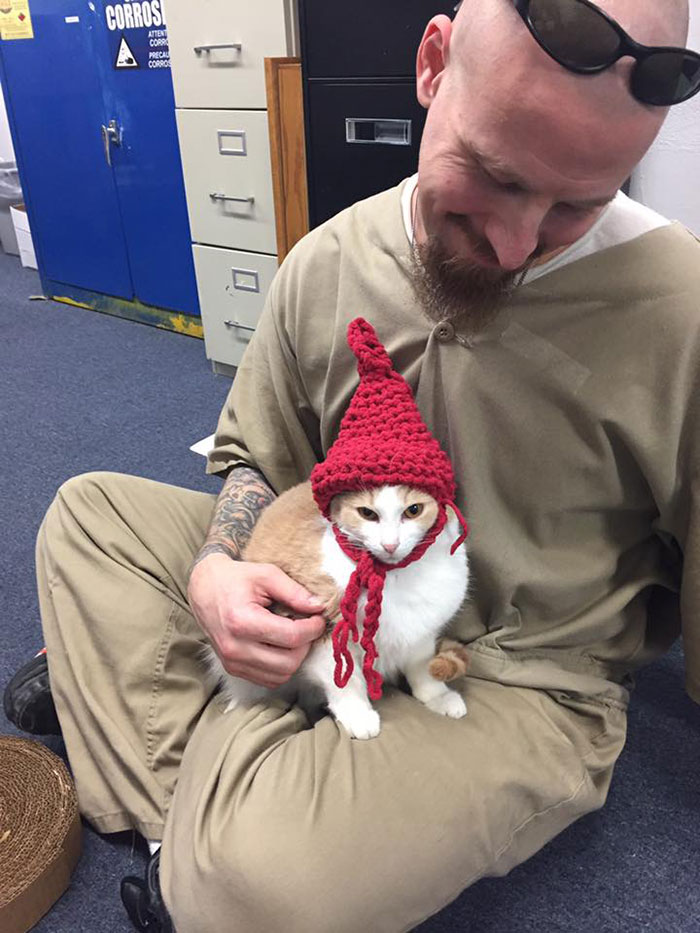 Most inmates are only used to looking after themselves in prison. But this program gives them an opportunity to care for another living animal and taking responsibility for their safety, which in turn puts a smile on their faces.
They Allowed Themselves to Love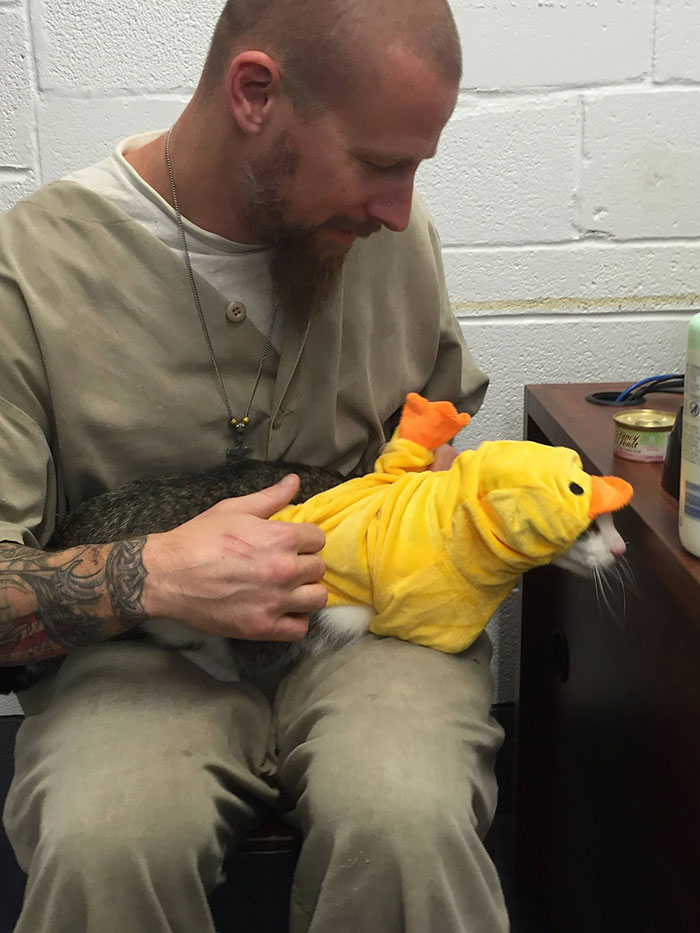 "I've had offenders tell me when they got an animal, it was the first time they can remember they were allowing themselves to care about something, to love something," Shared Maleah Stringer, the director of the Animal Protection League
It Teaches Them to Problem Solve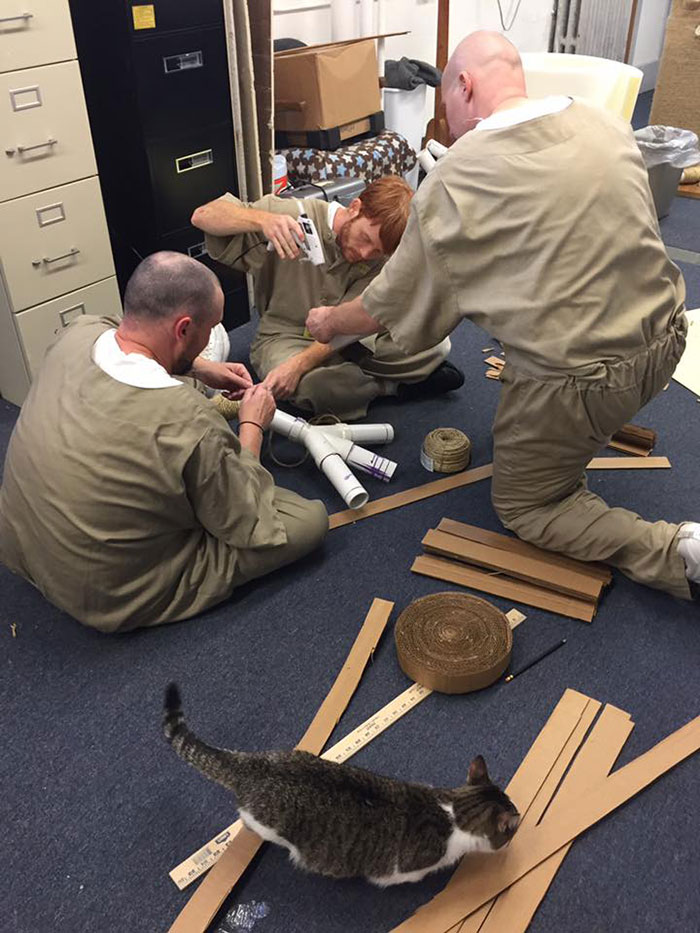 "It teaches them responsibility, how to interact in a group using non-violent methods to solve problems and gives them the unconditional love of a pet – something many of these inmates have never known," the Animal Protection League shared on their site.
Purrfect Pals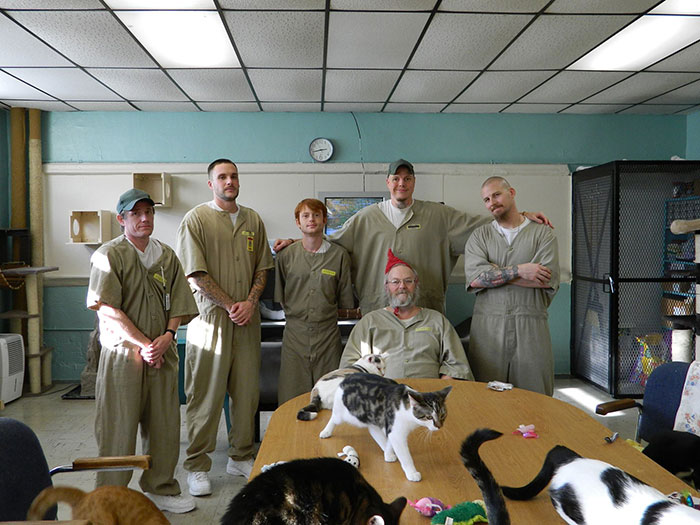 F.O.R.W.A.R.D. isn't the only program out there. There's one called Purrfect Pals which was implemented at the Monroe Correctional Complex-Special Offender Unit to change the lives of animals and inmates.
Inmates Are Highly Motivated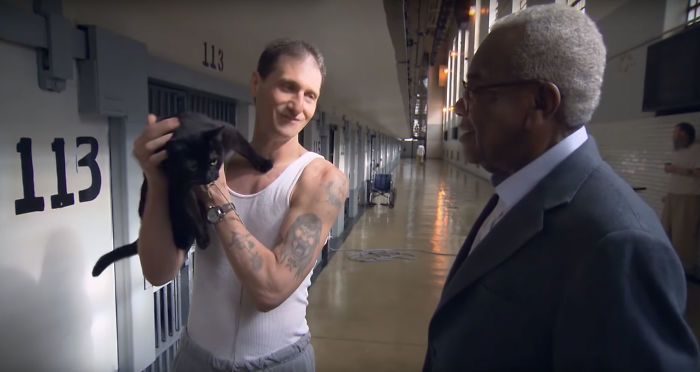 Since the program's inception, offenders have been motivated to enroll in school, obtain jobs, obey unit rules and improve their hygiene so that they may become MCKC participants," Purrfect Pals explained on their website.