Do you have neighbors who are too troubling or ones that are too nosy into your personal affairs? These are some of the reasons which cause people to have trouble with their neighbors. However, at the same time, there are neighbors who are always on the lookout to help you when you need something or keep you entertained with their shenanigans. Here are some neighbors who made the entire neighborhood an interesting place to live in.
Child Support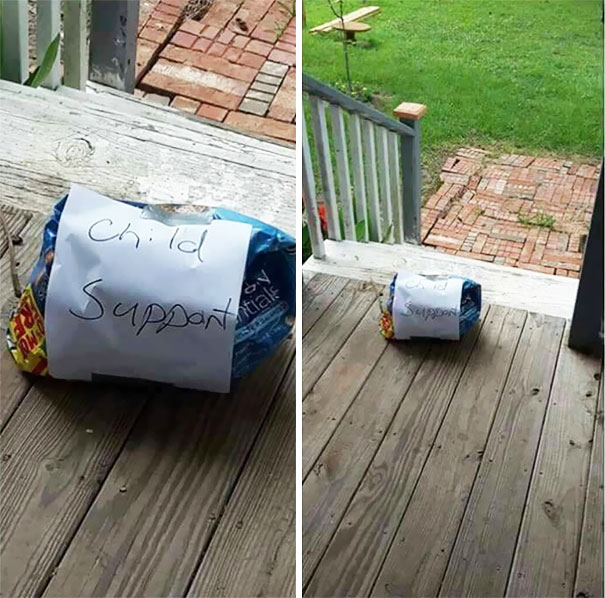 This man had adopted a stray cat and the neighbor's cat had gotten her pregnant. The neighbor was kind enough to leave child support on this man's door in the morning when he came to know about it.
Narnia Yard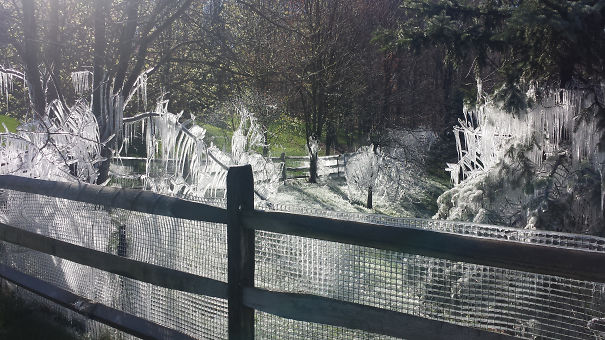 This neighbor had left the sprinklers on during the night and it was a strange coincidence that the temperatures had dropped below freezing point. This turned the yard of the neighbor into a yard of the frozen things like the one we saw in Narnia.
Carter And The Banana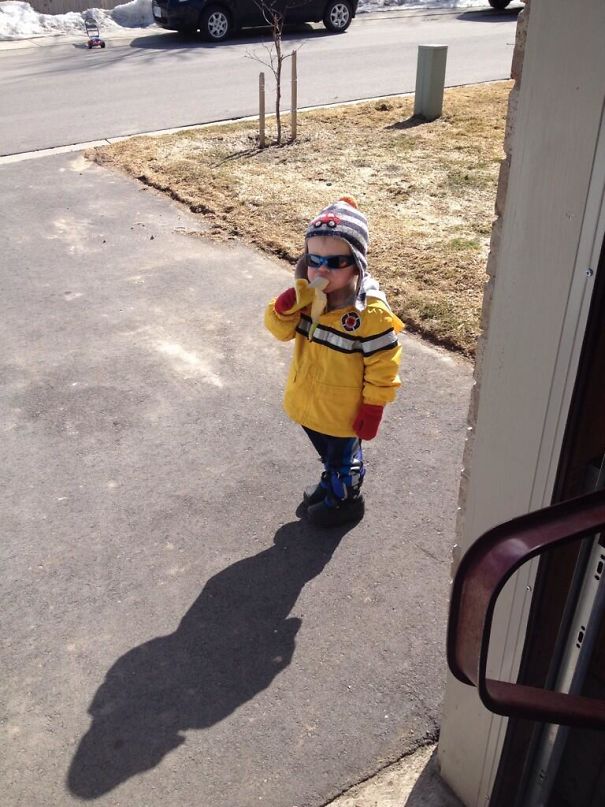 This is Carter and he just goes around the neighborhood everyday, knocks on someone's door, and asks for a banana. He does not say anything else and just leaves once he gets the banana.
Fire Department Plays A Prank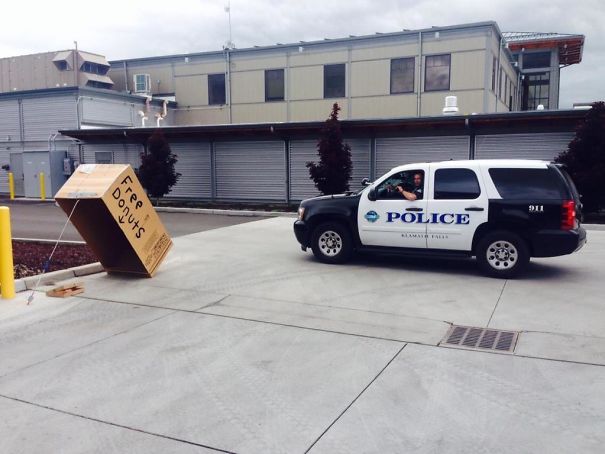 The fire department and the police station are next door to each other in this neighborhood. This means that each side is always pranking the other and you can see one of the examples here in the picture.
Girls Vs. Boys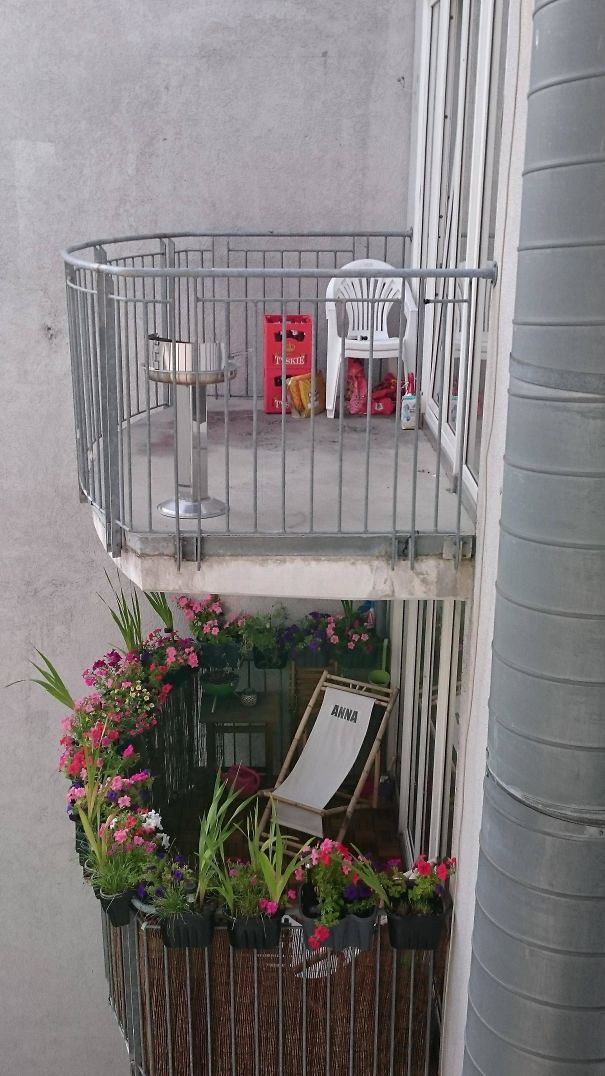 This is the difference between girls and guys. You can see how the girls live and how the boys live by simply looking at the picture. The lower balcony belongs to the girls.
Frosty Glass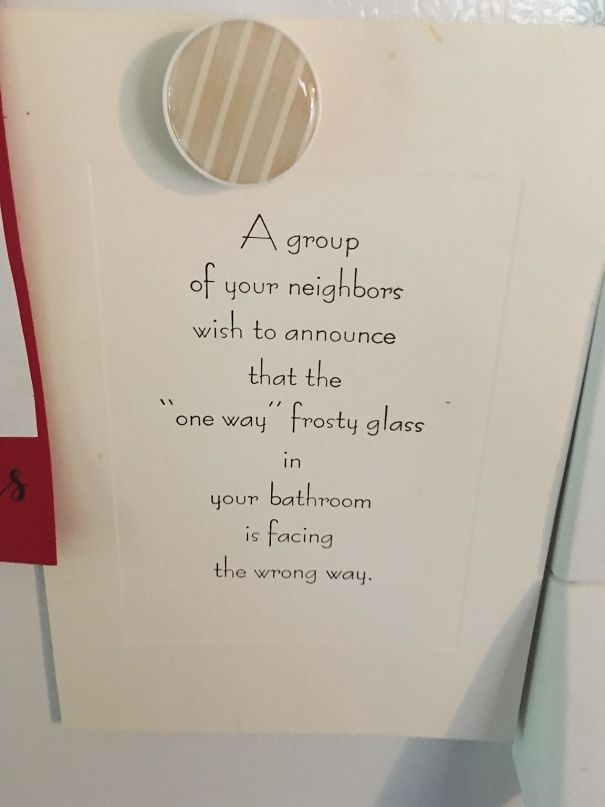 A couple had just moved into this apartment and they came back one day to see this note posted on their door. It was quite a decent thing of the neigbhor's to tell the couple of the mistake that was made.
Smoking Cat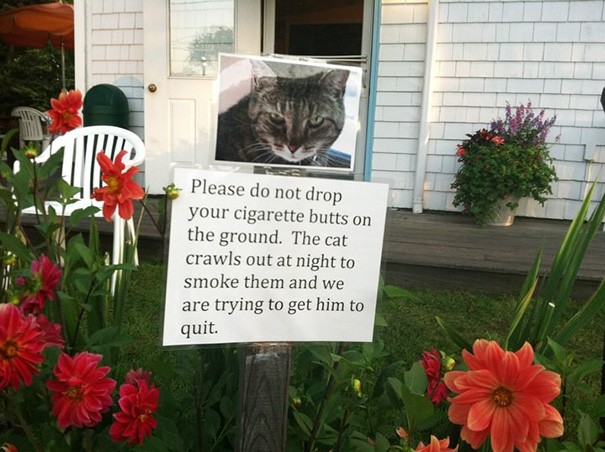 This is one of the most innovative ways in which you can ask your neighbor to not throw the cigarette butts on the ground and instead put them in the trash. After all, we do not want the cat to continue smoking.
Late Night Meeting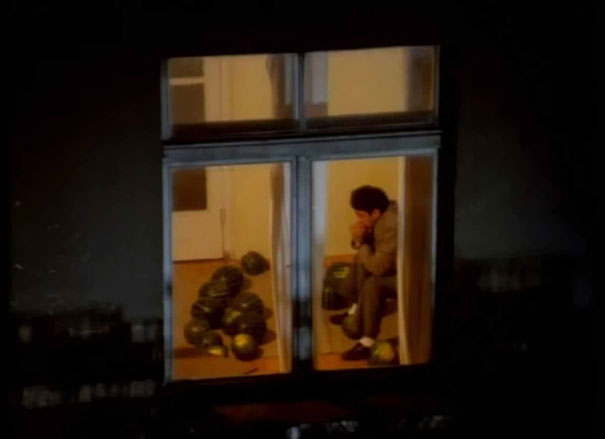 One of the guys in the neighborhood saw that a man in the next building was having a meeting with some watermelons at 3 in the morning. He decided to click a picture.
Shutting Down The Turbine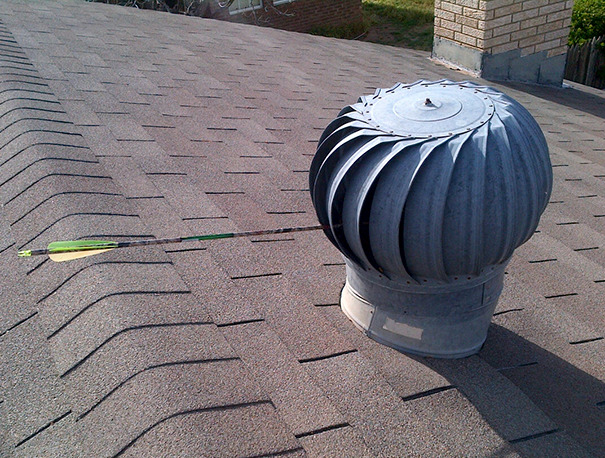 The entire neighborhood was disturbed by this turbine because it ran too loud. One of the neighbors decided to take matters in his own hand and he shot an arrow to stop it from spinning.
Neighborhood Feud
These neighbors are having a feud at an entirely different level. One of them went so far that his argument could be seen from the Google Maps satellite.