When you have a business that deals with the public, you always have to be on the lookout for new ideas to engage your customers. However, it can be quite difficult to always come up with a unique idea that will be appreciated by everyone. These restaurants went out of their way to create something beautiful and unique that you will have not seen anywhere.
Ithaa, Maldives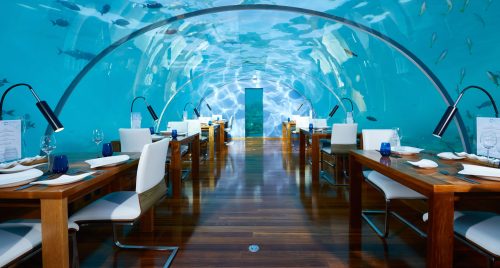 This is the world's first and only undersea restaurant that offers the guests a 270º panoramic view of the underwater life around the Maldives. The restaurant can seat only 14 people at a time.
Dinner In The Sky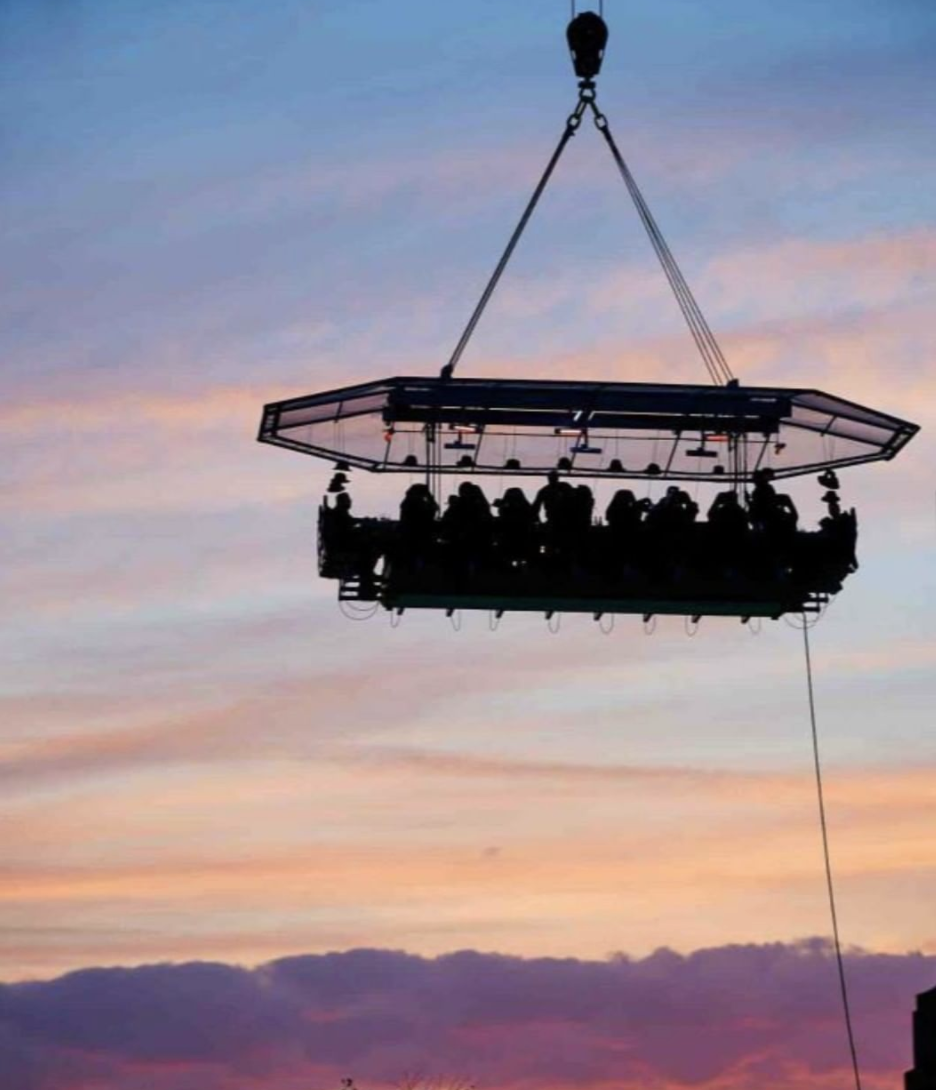 Serving in over 45 countries around the world, there is something quite wonderful about having dinner when you are suspended more than 160 feet up in the air. This restaurant can seat up to 22 people at once with a staff of 3 waiting on them.
Parallax Restaurant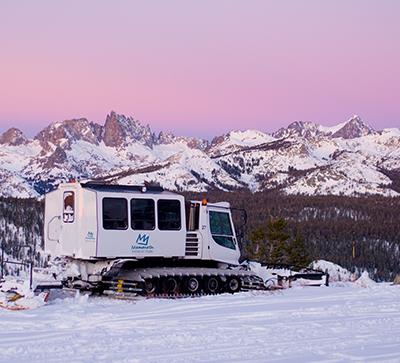 This is another high-altitude dining experience that takes place within a snowcat on the slopeside at Mammoth Mountain Inn overlooks the Eastern Sierra landscape at a height of 9,600 feet.
El Diablo "The Devil"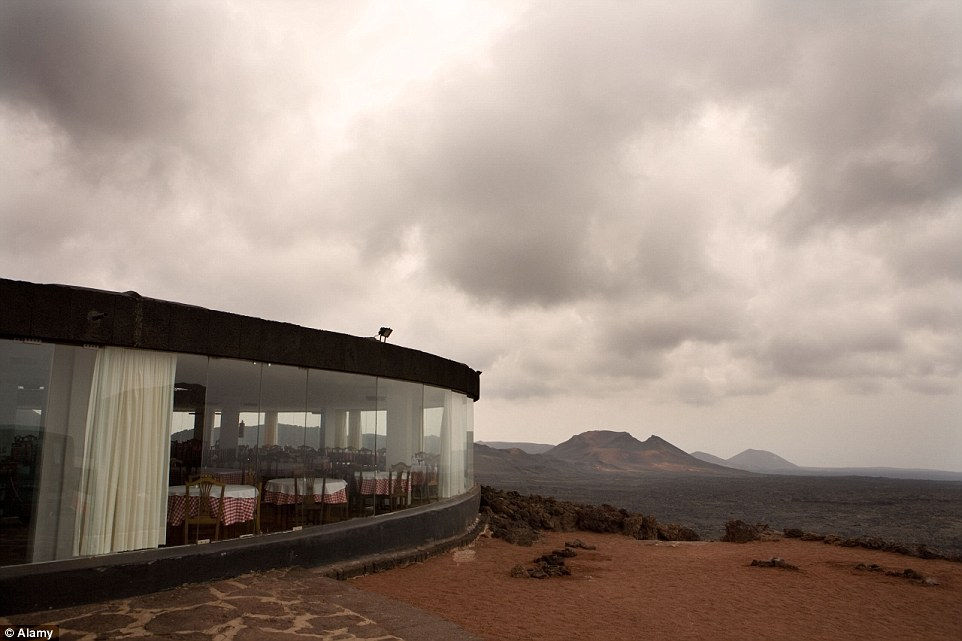 This is one of the most extraordinary restaurants out there. Located in a Spanish island, the restaurant cooks the food over a hole which is an active volcano in the ground.
Sur un Arbre Perché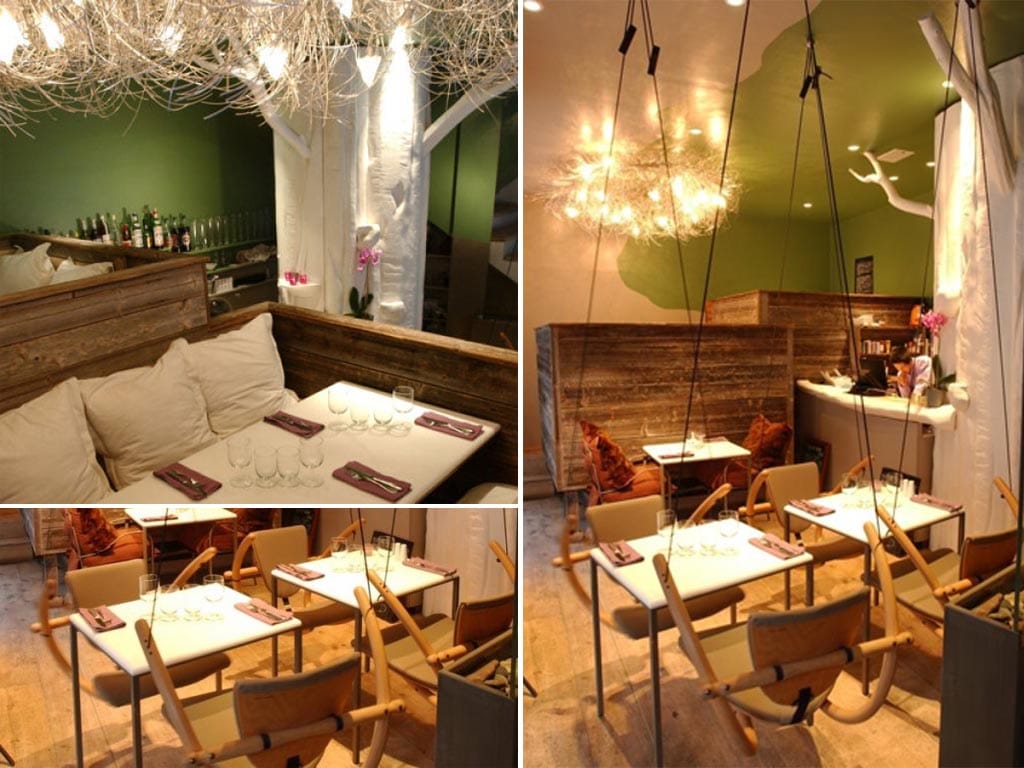 Have you ever wanted to unwind in a special way? The Sur un Arbe Perché will give you just that. For the entirety of the dining experience, you will be seated in a swing that takes your trouble away.
Signs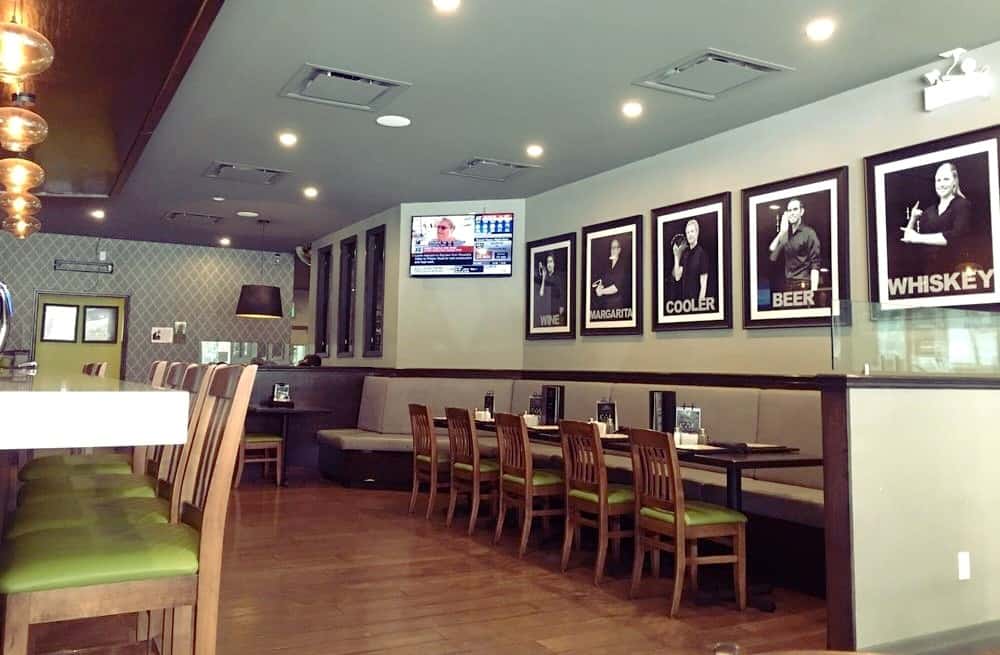 This is a rather unusual restaurant. It supports the deaf community and gives the patrons a chance to use the American Sign Language (ASL) to communicate with the staff.
Norma's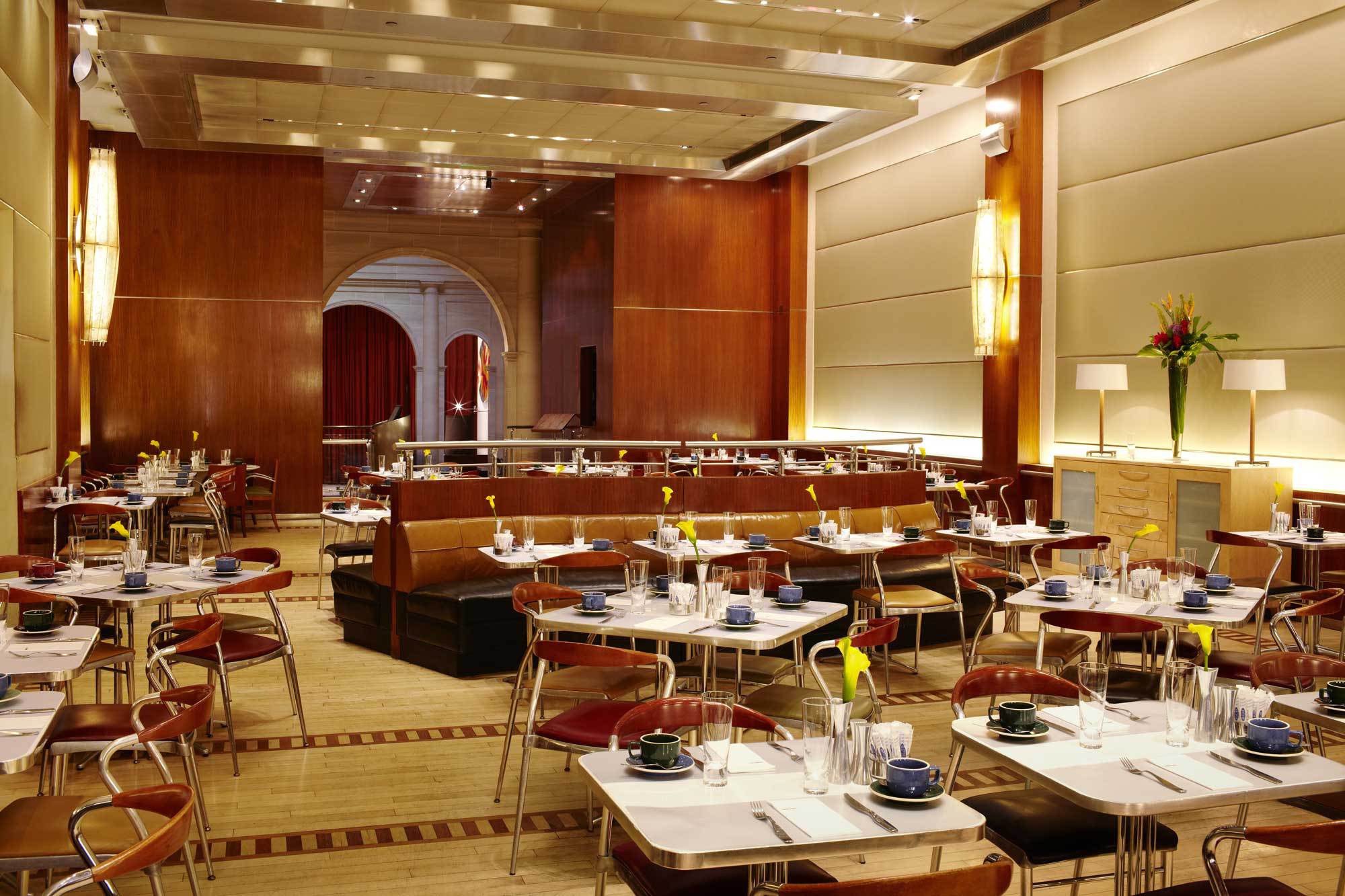 Norma's creative breakfast concept comes with a hefty price tag, but with good reason: the $1,000 frittata is made with one pound of lobster set on a bed of fried potatoes and finished with a pile of caviar.
Eternity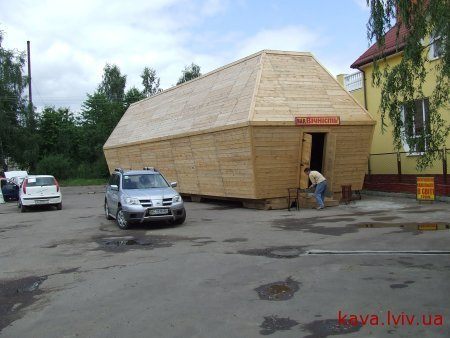 Eternity makes for a spooky dining experience. The restaurant is built to mirror a life-size coffin. There are no windows, and funeral paraphernalia is used as decor – even the menu is inspired by death.
The Disaster Café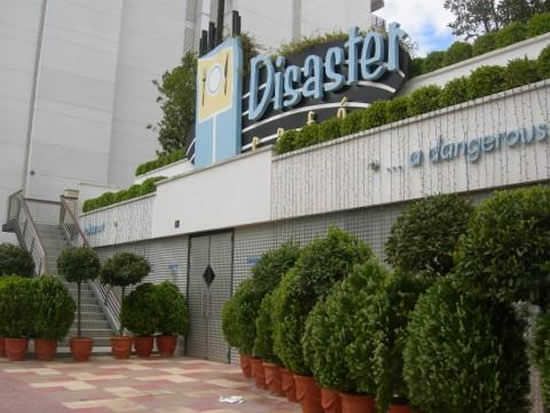 The Disaster Cafe will deliver a truly dangerous dining experience with 7.8 Richter scale earthquakes simulated during meals.
Devil Island Prison Restaurant
Ever dined in jail? You can at Devil Island Prison! Upon entering, patrons are assigned numbers, photographed, and fingerprinted. The restaurant itself resembles a prison, with sliding jail doors, metal floors, and iron bars.