Any ranking of the best fighters in boxing history is subjective. It is prone to be overrated or underrated and disagreements of all sorts. Picking the best athletes in any sport is a daunting task.  An individual sport like boxing needs a proper understanding of the sport and an unbiased judgment. So, after consulting many boxing experts, we present one man's view of the 10 best fighters of all time.
If not for his tragic death in an automobile accident in 1982, many boxing observers feel that Salvador Sanchez may well have become the greatest featherweight fighter of all time. In his short but impressive career, Sanchez compiled wins over high-level opposition, including Danny "Little Red" Lopez twice, Ruben Castillo, Juan Laporte, Wilfredo Gomez, and Azumah Nelson.
"Bazooka" Gomez is the best fighter to come out of Puerto Rico. He is known for his devastating punching power, at one point winning 32 straight fights by knockout, and his wars with Mexican legends Carlos Zarate, Salvador Sanchez, and Lupe Pintor. The fight with Zarate still holds the record for the highest combined knockout percentage of any two fighters to step foot inside a ring. Zarate entered at 55-0 with 54 KOs, while Gomez was 32-0-1 with 32 KOs.
Ted "Kid" Lewis
Lewis won the World Welterweight Championship on several occasions and is perhaps best known for his 20-fight series with the man he continually traded the belt with, Jack Britton. In their epic series, which dwarfs the four-fight series we saw culminate this past week, Lewis went 3-4-1 with 12 no-decisions.
Oscar De La Hoya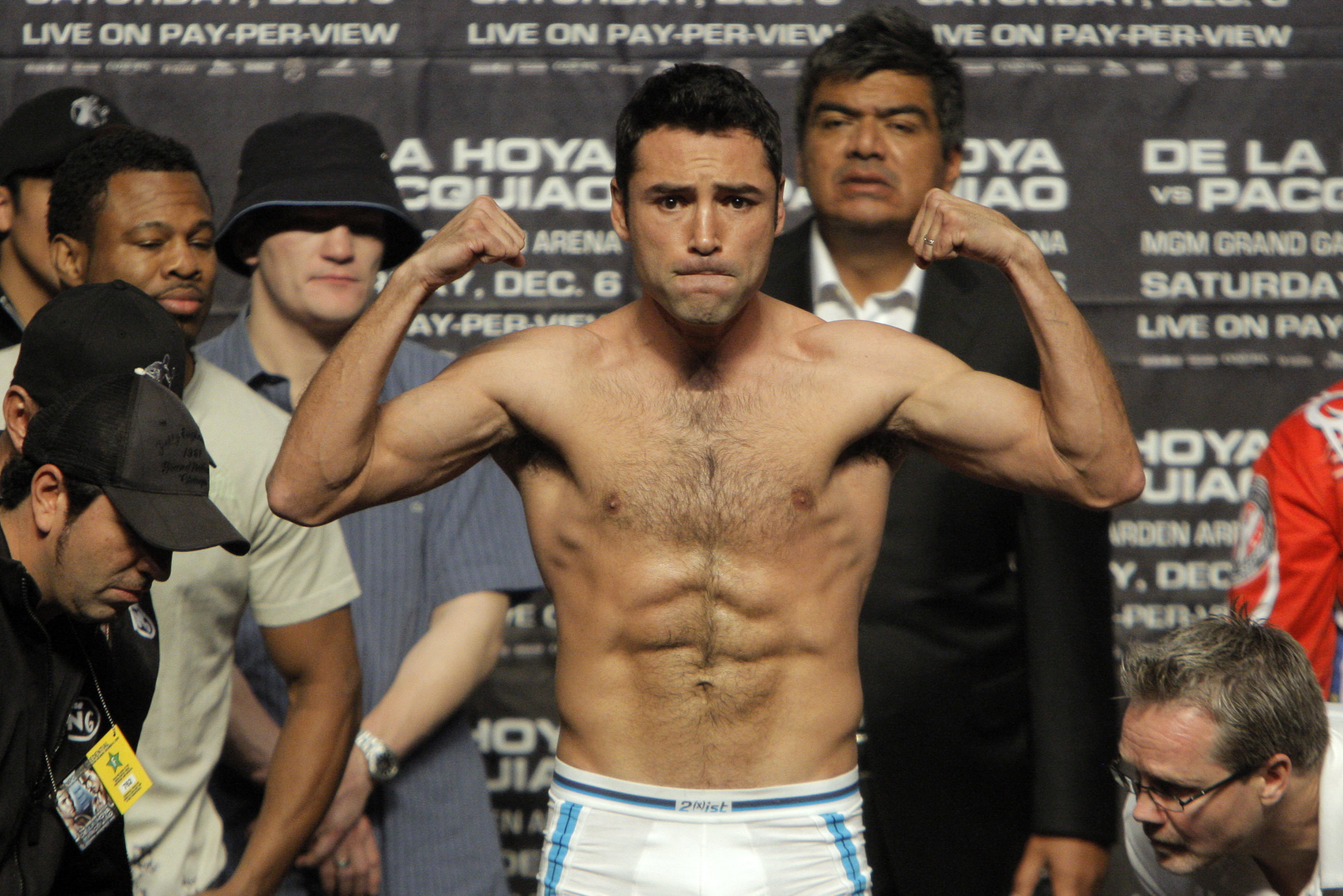 If this list were based on star power alone, you'd have a hard time finding anyone bigger than "The Golden Boy." He generated more money than any boxer in history and was one of the few modern fighters to become a transcendent start—bridging the gap between boxing and the rest of the sports world. He was also quite accomplished in the ring, holding victories over 17 world champions and capturing 10 world titles of his own. His resume is a virtual who's who of every big-name fighter of his era, and he could easily lay claims to victories over Shane Mosley (in their rematch) and Felix Trinidad, two fights that many felt he won.
Mike Tyson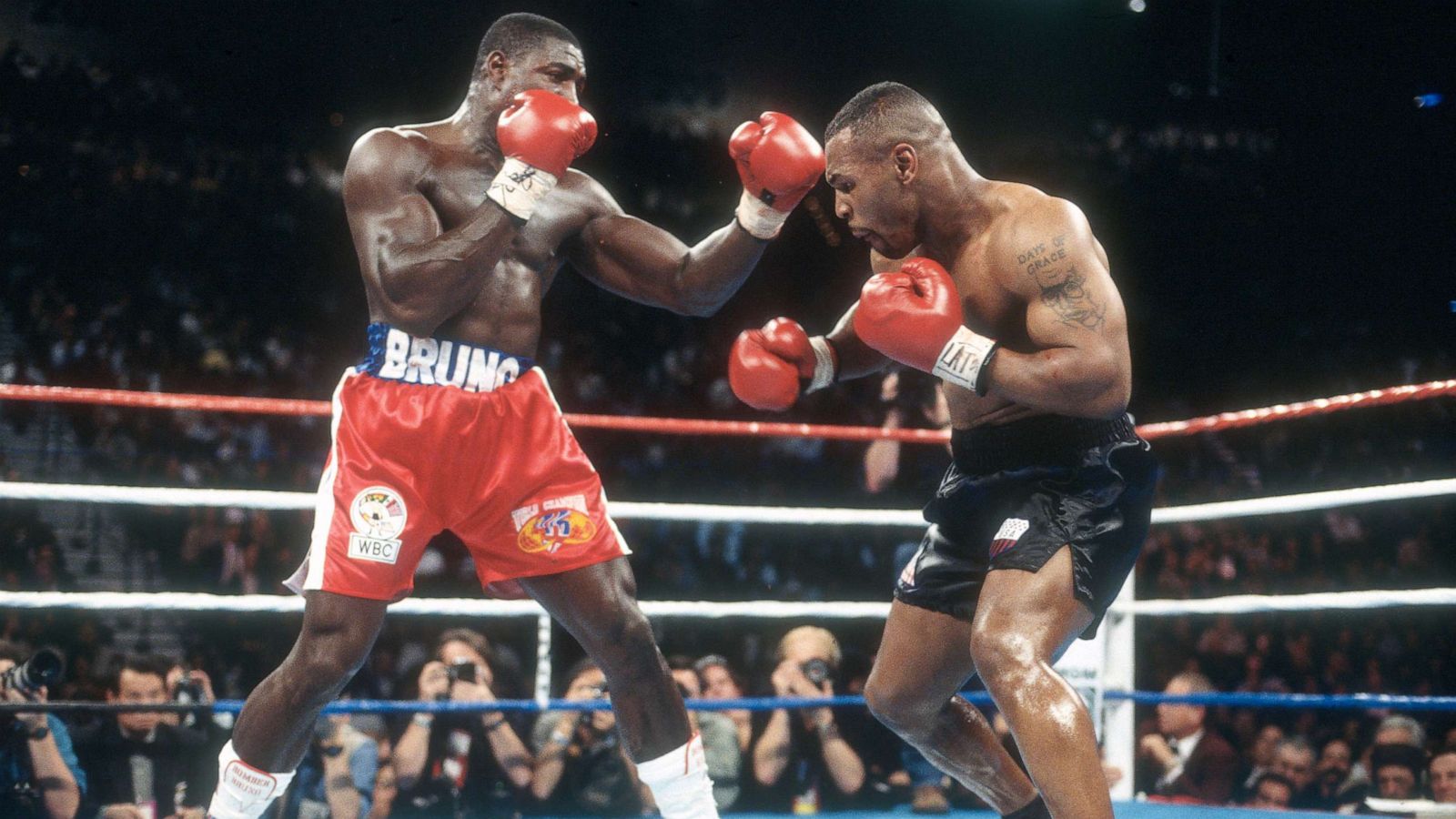 "The Baddest Man on the Planet" was a force in the heavyweight division during the late 1980s and early 1990s. His punching power and persona were enough to intimidate almost anyone, and many fighters were defeated before they ever stepped in the ring. Tyson is the youngest man in history, at just 20 years and a shade over 4 months old, to win the Undisputed Heavyweight Championship. In doing so, he became the first man to ever unify and hold the WBC, IBF, and WBA heavyweight titles at the same time.
Alexis Arguello
Alexis Arguello is consistently rated as one of the greatest punchers of all time and was voted by the Associated Press as the greatest junior lightweight in history. He also has the distinction of having never lost one of his world championships in the ring, instead of relinquishing them to pursue titles in other weights.
You'd be hard-pressed to find a better pure boxer than Pernell "Sweet Pea" Whitaker. He tends to get underrated a bit because of his style and lack of devastating punching power. But Whitaker won six world titles, including unifying the lightweight division, and holds wins over Greg Haugen, Jose Luis Ramirez, Azumah Nelson, and Buddy McGirt. Whitaker was robbed more than once in his career, in his first world title challenge against Ramirez and again in the draw against Julio Cesar Chavez.
Carlos Monzon
Carlos Monzon was a great fighter and a deeply troubled person. On the one hand, he is known for becoming the unified WBC/WBA middleweight champion and defending it a then-record 14 times. On the other, he is known for his violent out-of-ring lifestyle, culminating with his conviction in 1989 for murder. In the ring, Monzon was a monster. He holds career-defining victories over two other entrants on this list—Emile Griffith and Jose Napoles.
Larry Holmes won his first 48 fights, held the WBC Heavyweight Championship for five years, and the IBF title for two years. During his reign, he made 20 successful defenses. This is second in heavyweight history to only the great Joe Louis. Holmes' left jab is still considered one of the most lethal weapons in the history of the sport.
Eder Jofre is a well-kept secret amongst boxing fans largely due to his rare appearances outside his native Brazil. He was undefeated in his first 50 fights, a record was later broken by Julio Cesar Chavez, before losing in Japan to "Fighting" Harada. Harada would be the only man to ever defeat him, and Jofre would go on to win the World bantamweight and newly created WBA and WBC bantamweight titles.