We want to believe that some of our favorite celebrity A-listers were brought into this world through magic because they're ridiculously perfect. But as it turns out, they're just as human as you and I. They had moms and dads, some of whom aren't even in the spotlight. But they showed these Hollywood elites the way and undoubtedly influenced them to become stars.
George DiCaprio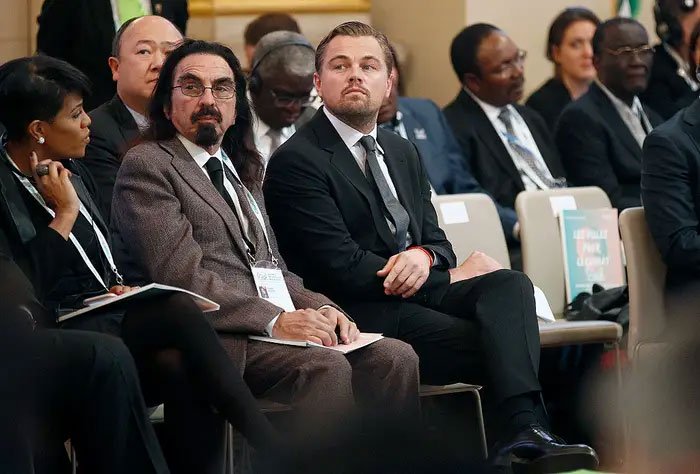 Everyone knows who Leonardo DiCaprio is, but most folks aren't familiar with his dad, George DiCaprio. He's best known for his work in underground comix, a new form of satirical comic books that deal with social and political issues. He's also a writer, an editor, a publisher, and a distributor who has worked in films like "Ice on Fire," and "A Man of the World."
Paul Kevin Jonas and Denise Miller-Jonas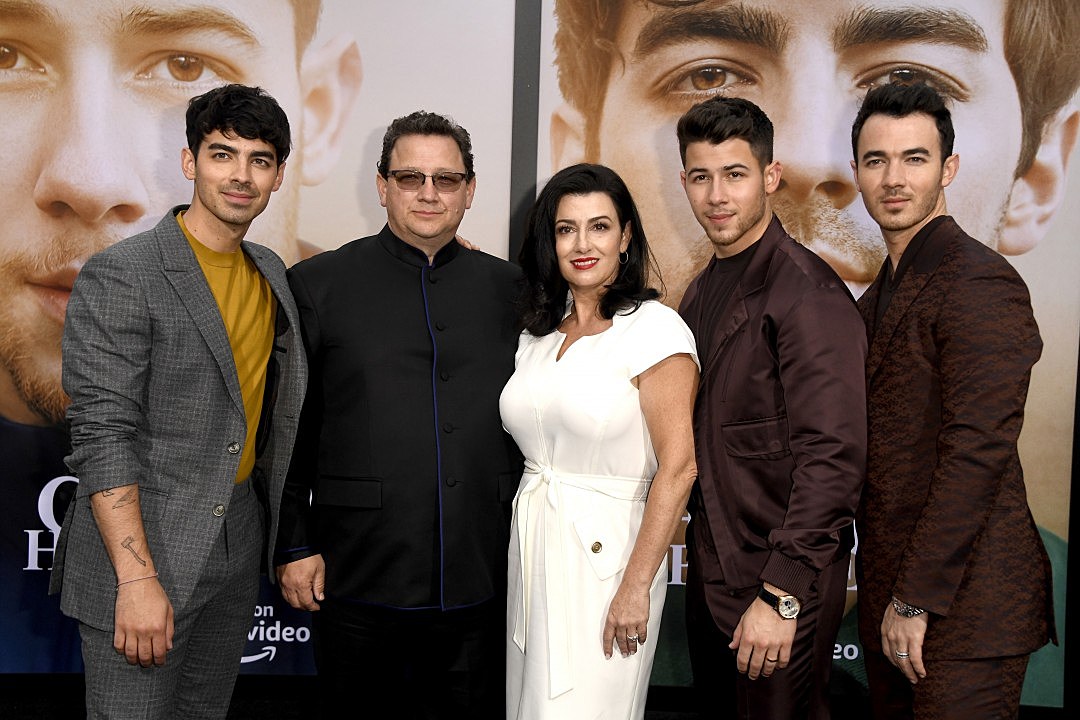 Joe, Nick, and Kevin's musical gifts come from their dad, Paul Kevin Jonas, who was a pastor and minister turned songwriter and musician. He is also the co-founder of Christ For the Nations Music. Meanwhile, his wife Denise Miller-Jonas manages the family restaurant, Neville's Southern Kitchen. But when the boys were minors, she used to go on tour with them and handled their managerial duties.
Ata Johnson
Ata Johnson was the mother of the former wrestler turned actor Dwayne Johnson. She was a member of the famous Anoaʻi wrestling family, which produced popular wrestlers like Umaga. The actor has credited his mom for inspiring him to succeed in his career and also the source for his depression after she passed away.
Shari Johnson-Jefferson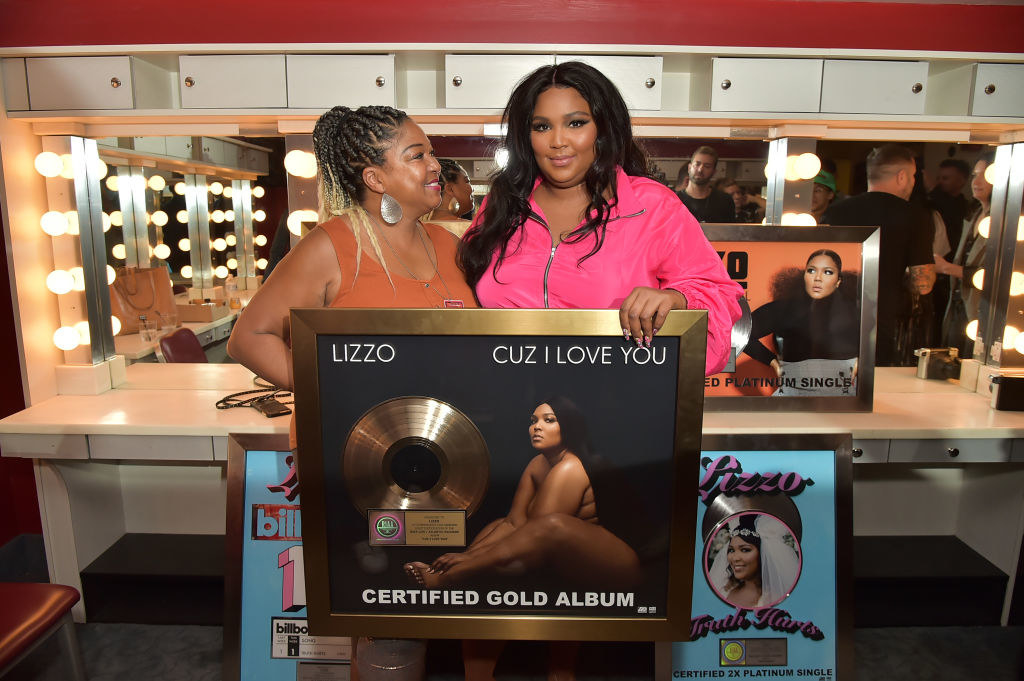 American singer Lizzo owes a lot to her mom Shari Johnson-Jefferson. If it hadn't been for her, she might never have grown up in a supportive, close-knit family that inspired her to pursue a music career.  Her mom has gone on tour with Lizzo and her other daughter Vanessa to show the famous musician their support.
Judith Bowles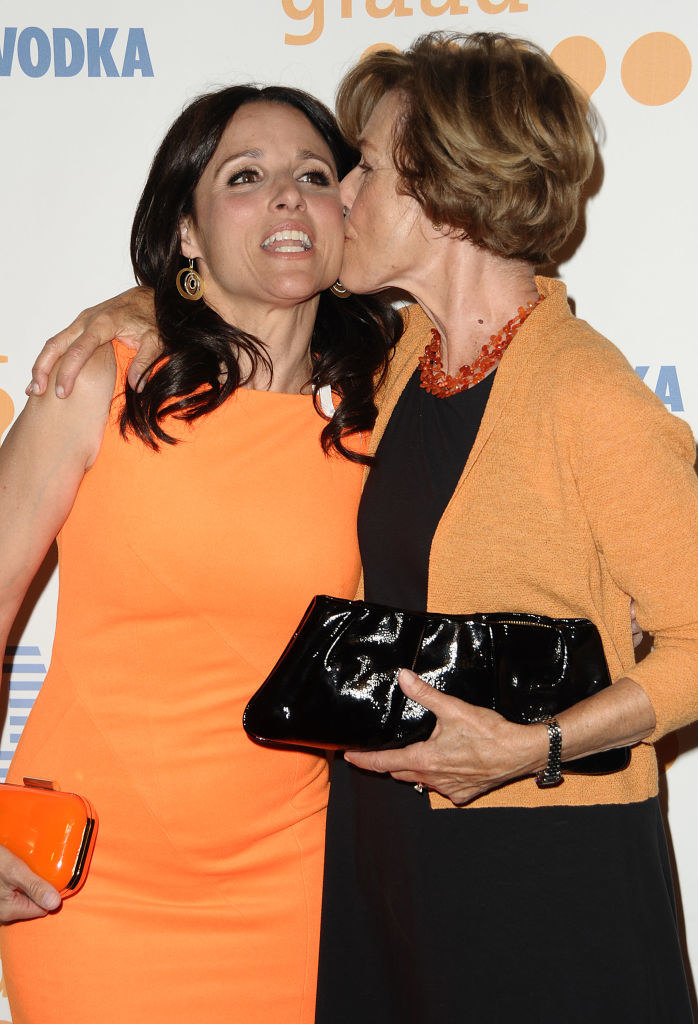 Julia Louis-Dreyfus' mother, Judith Bowles is a poet, a writer, and a tutor living in Washington, DC. She earned an MFA from American University where she once taught creative writing. She also described her daughter's battle with breast cancer as horrific, but was with her every step of the way.
William and Eileen Poehler
Although some celebrities have had famous A-list parents, Amy Poehler's parents were regular folks who spawned an impressive Hollywood star. William and Eileen Poehler both made a living by being school teachers before they retired. But the patriarch later started working as a financial planner.
Betty Reese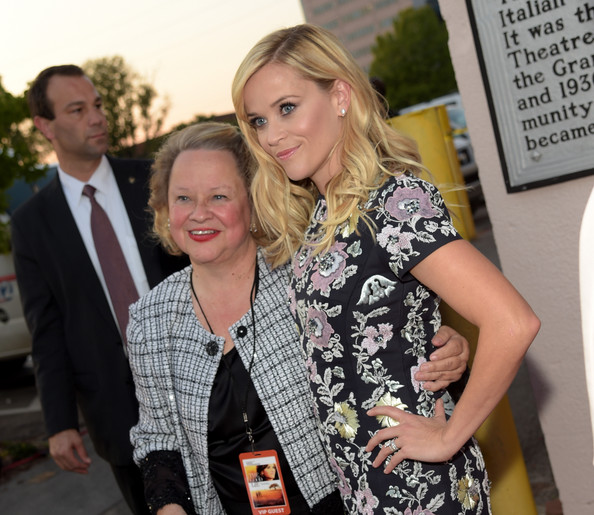 Reese Witherspoon's genes are pretty strong because her daughter, Ava looks a lot like her. Interestingly enough, Reese also looks a lot like her mother, Betty Reese. On Instagram, Reese shared a photo of her mother and wrote this about her: "She's my best friend, my biggest inspiration and no one makes me laugh harder!!"
Loretta Phillips
Loretta Phillips was "Full House" star John Stamos' mother. She was also the founder of The Vanguard Cancer Foundation, a non-profit organization that advocates for a more personalized care for cancer patients. Her son was devastated when she passed away. But he carried on with her memory as his armor.
Diane Kutcher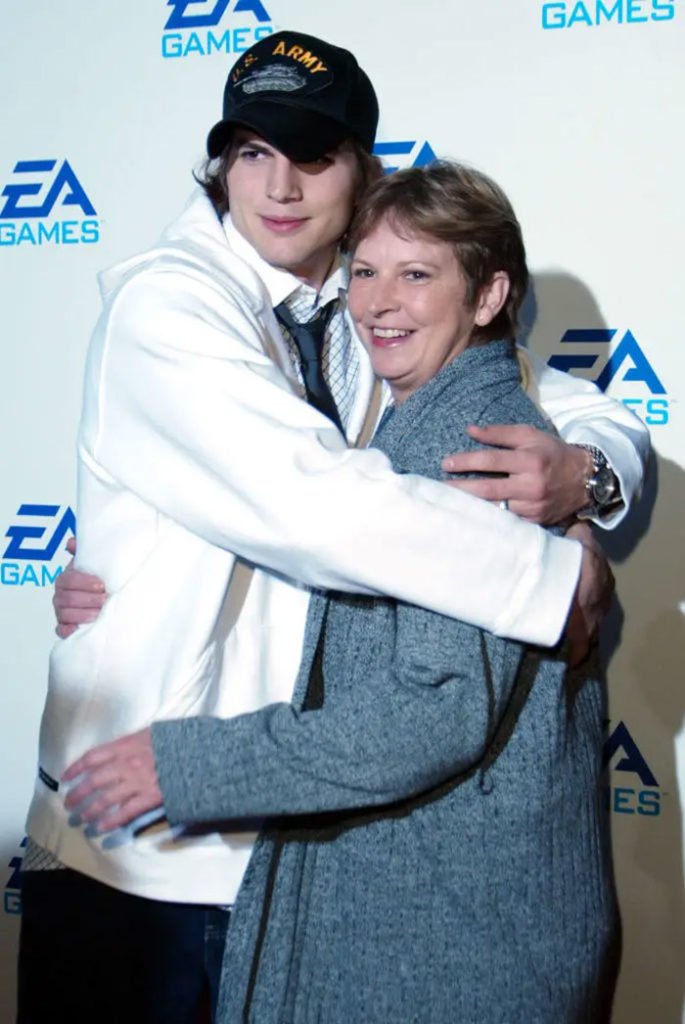 We know very little about Ashton Kutcher's mother, Diane. But we do know that she was a very patient mother, especially when her future famous son got into some trouble with the law as a teenager. But that's all behind them, and in 2015, he showed how much he loved her by giving her home a major makeover that brought her to tears.
Gloria Cox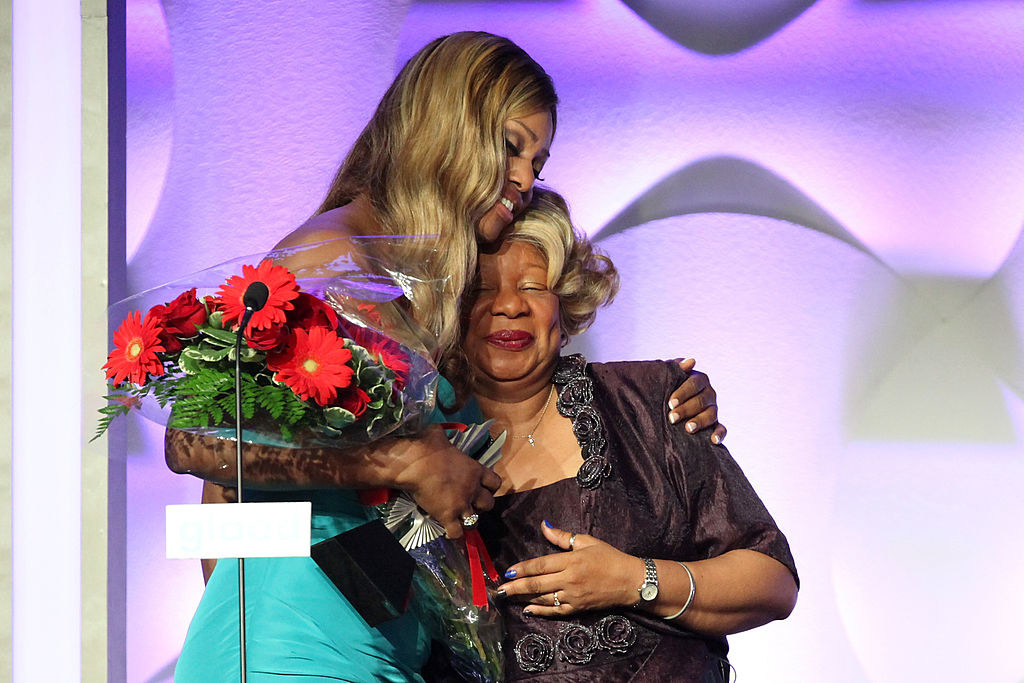 Laverne Cox's mother, Gloria lives in Mobile, Alabama. But she wasn't too busy to sit alongside her daughter at the Fourth Annual Critics' Choice Television Awards in Los Angeles, California. And unlike her famous "Orange is the New Black" star daughter, she's not a fan of the spotlight. In fact, she used to sit in the back and cheer her kids on when they performed, but she always rooted for Cox and her siblings.
Janelle Kidman
Nicole Kidman's mother, Janelle Kidman, may not be Hollywood royalty, but as a nurse educator, her students undoubtedly cling to her words of wisdom. Sadly, a health scare in 2016 had Kidman so worried about her mother that she pushed to get her to relocate from Australia to the United States for a little while so she could look after her.
Helga and John Bullock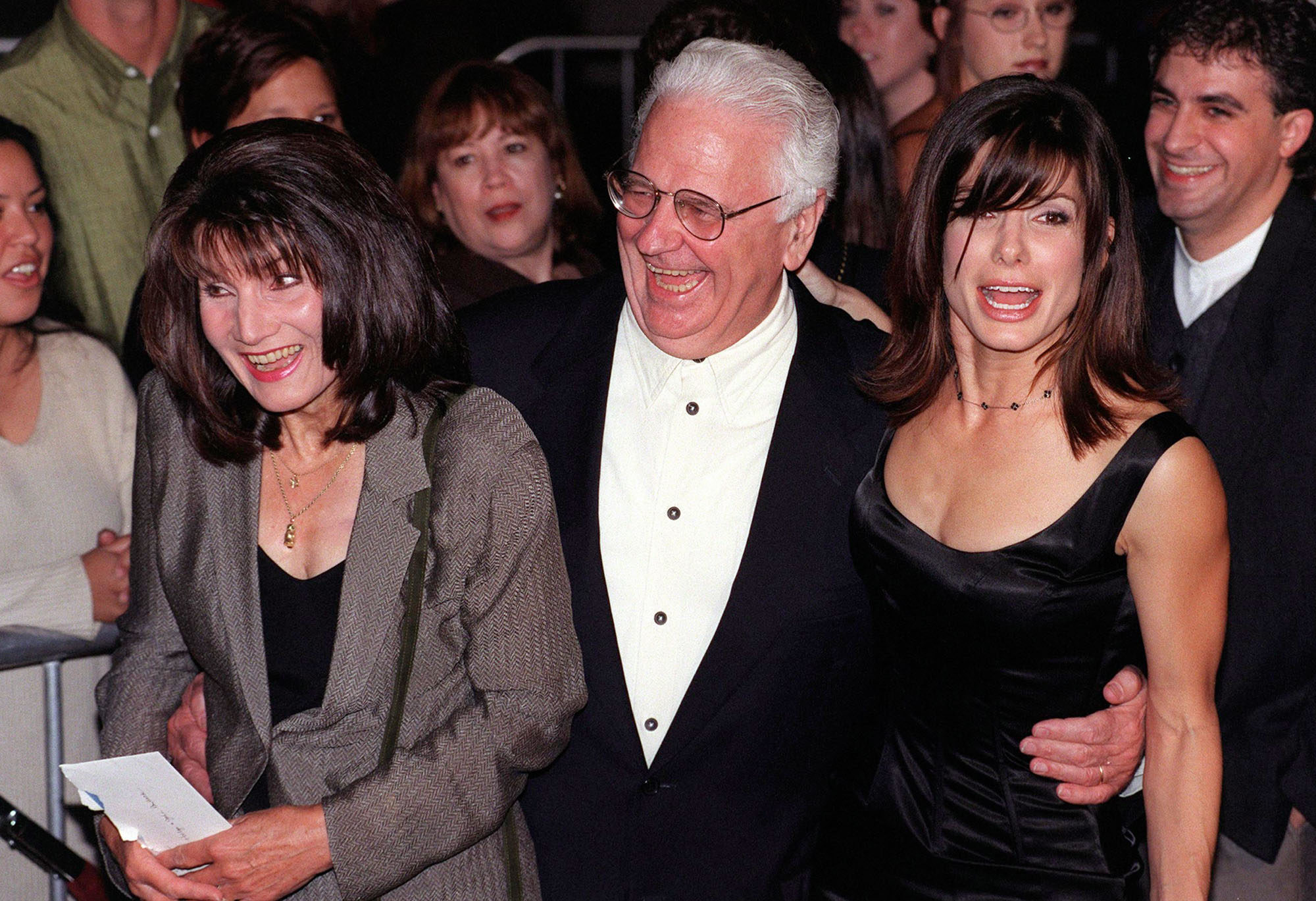 Sandra Bullock's father, John Bullock was an army veteran and reportedly a trickster to the end. He even joined his daughter on the red carpet a few times before his passing in 2018. His wife, Helga Bullock, was an opera singer who passed away back in 2000.
Gary and Karen Lawrence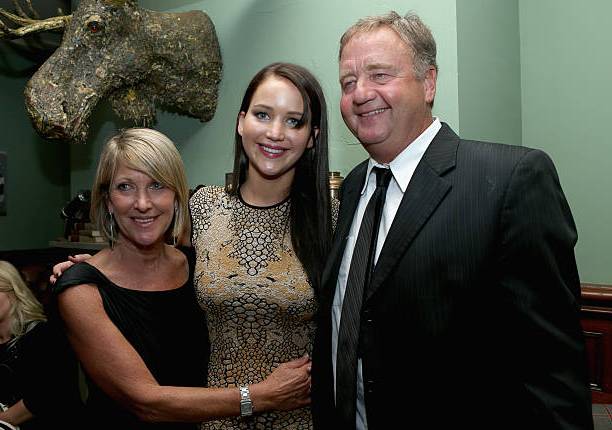 Jennifer Lawrence had a pretty normal childhood with regular parents. Her mother, Karen Lawrence, controls a children's camp. And her father, Gary Lawrence, works in construction. Although her folks were initially concerned about their daughter becoming an actress, they're all gung-ho about it now.
Bernice Gordon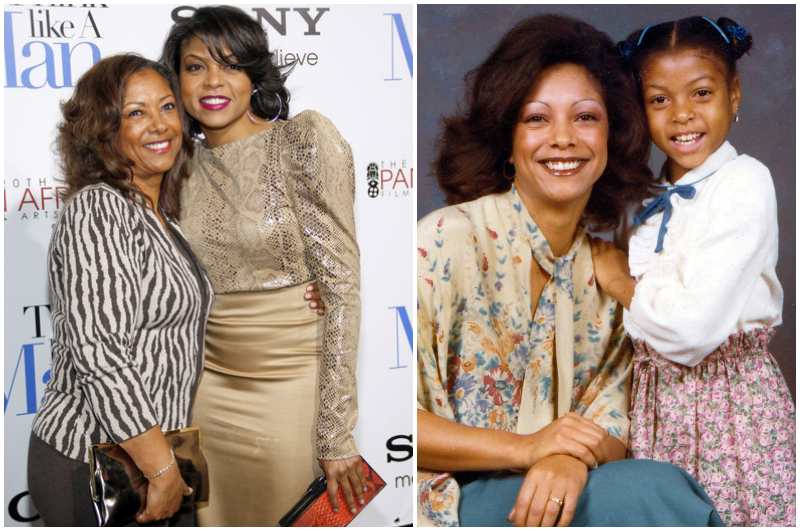 Bernice Gordon is the mother and hero of "Empire" actress Taraji P. Henson. When Henson was young, Gordon divorced her abusive husband and raised her daughter as a single mom. Although they struggled and lived paycheck to paycheck, they both persevered and now Gordon is very proud of her daughter's achievements.
Jeff Stone
Emma Stone might be a Hollywood A-lister, but her father, Jeff Stone, is the president of the Edwards Communities Construction Company. He's very excited to have a daughter who not only achieved her dream, but also won an Oscar for her role as Mia in "La La Land."
Christine Anne Boldt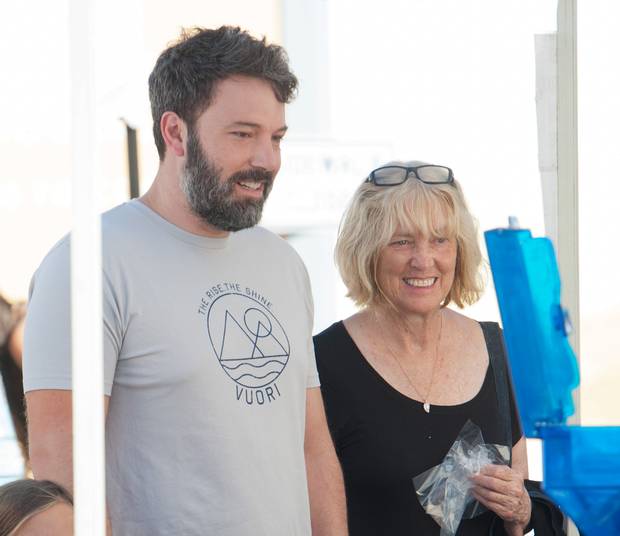 Christine Anne Boldt is a school teacher and mother to actor Ben Affleck. And while there isn't a lot of information out there about her, fame has definitely not gone to her son's head. He still enjoys taking strolls with his mother through Brentwood, California.
Luis Miranda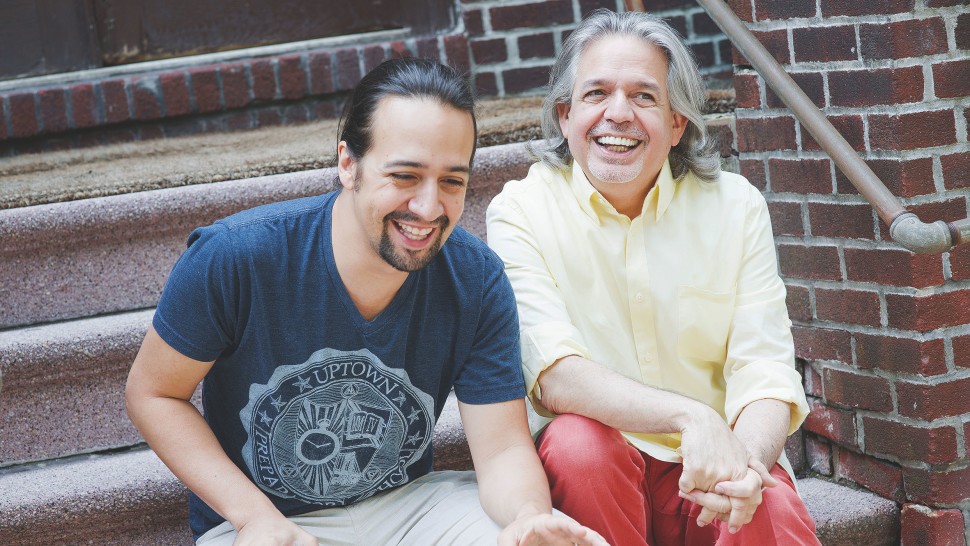 American composer Lin-Manuel Miranda might have ended up being an English teacher at Hunter College High School. But when he asked his father, Luis Miranda, what to do, he told him to pursue what he dreamed of, which was a writing career alongside Broadway producers.
Kay McConaughey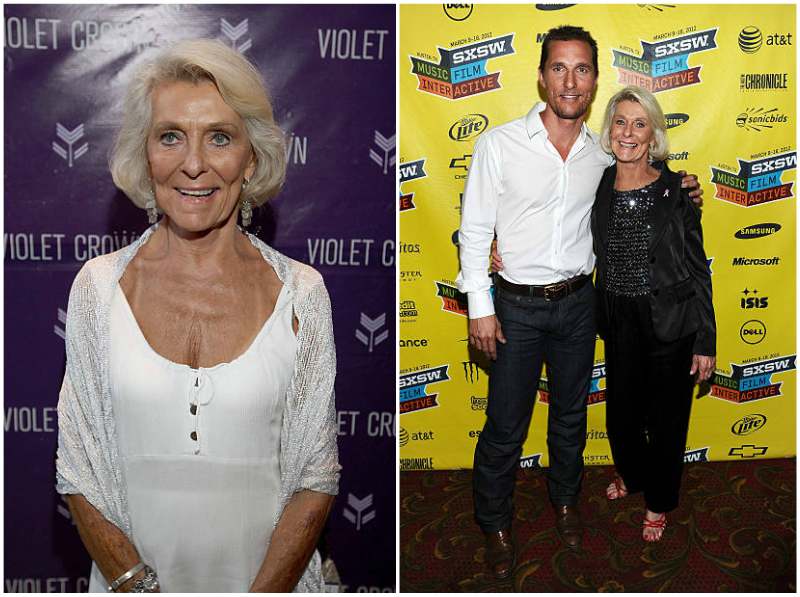 Matthew McConaughey is always bringing his mother Kay up. She's written a book called "I Amaze Myself!" which is about her amazing personality. She's even been her son's date at the 2014 Oscars. And he loves her so much that he moved to Austin, Texas, so that he and his kids could be closer to her.
Maggie Baird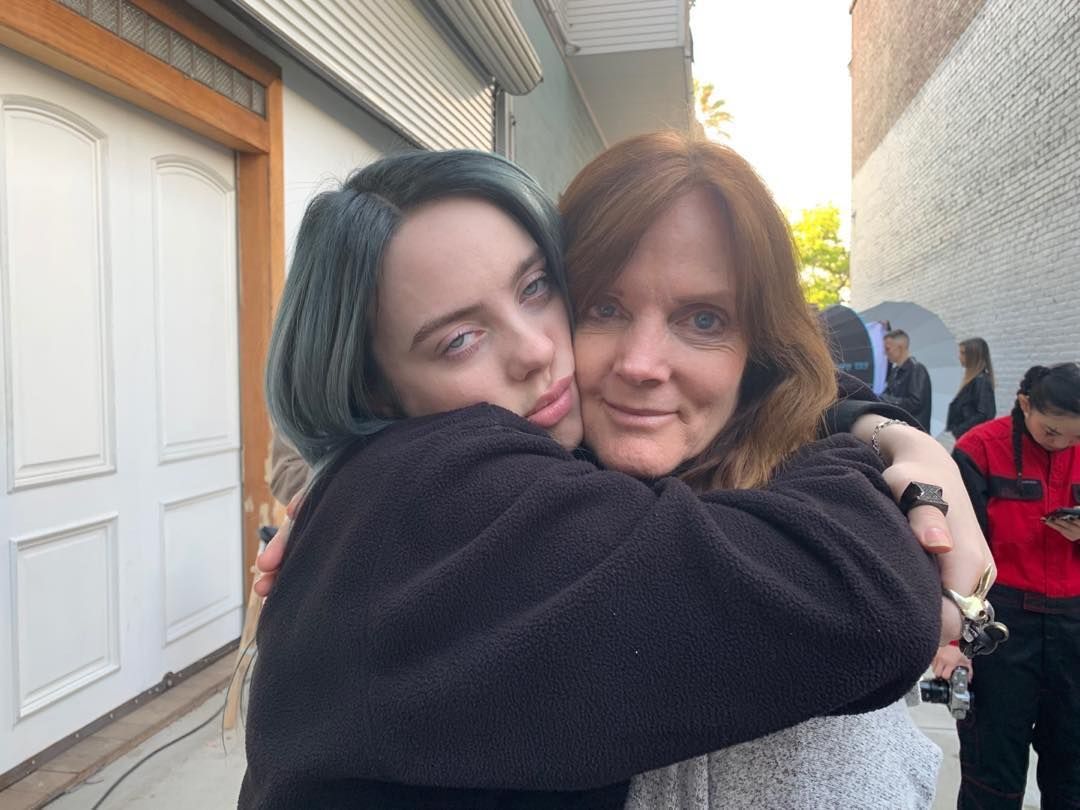 Singer-songwriter Billie Eilish is a musical sensation. But talent runs in the family. Her mother, Maggie Baird, is an actress best known for her work on "Mass Effects 2" and "Life Inside Out." But despite her daughter being a total rock star, her safety is still of the upmost concern.
Guadalupe Rodriguez
Jennifer Lopez's mother, Guadalupe Rodriguez, was born in Puerto Rico but eventually moved to New York City. Besides being an awesome mom, she's also a bit of a gambler. She reportedly won $2.4 million while playing slot machines.
Manuel Mendes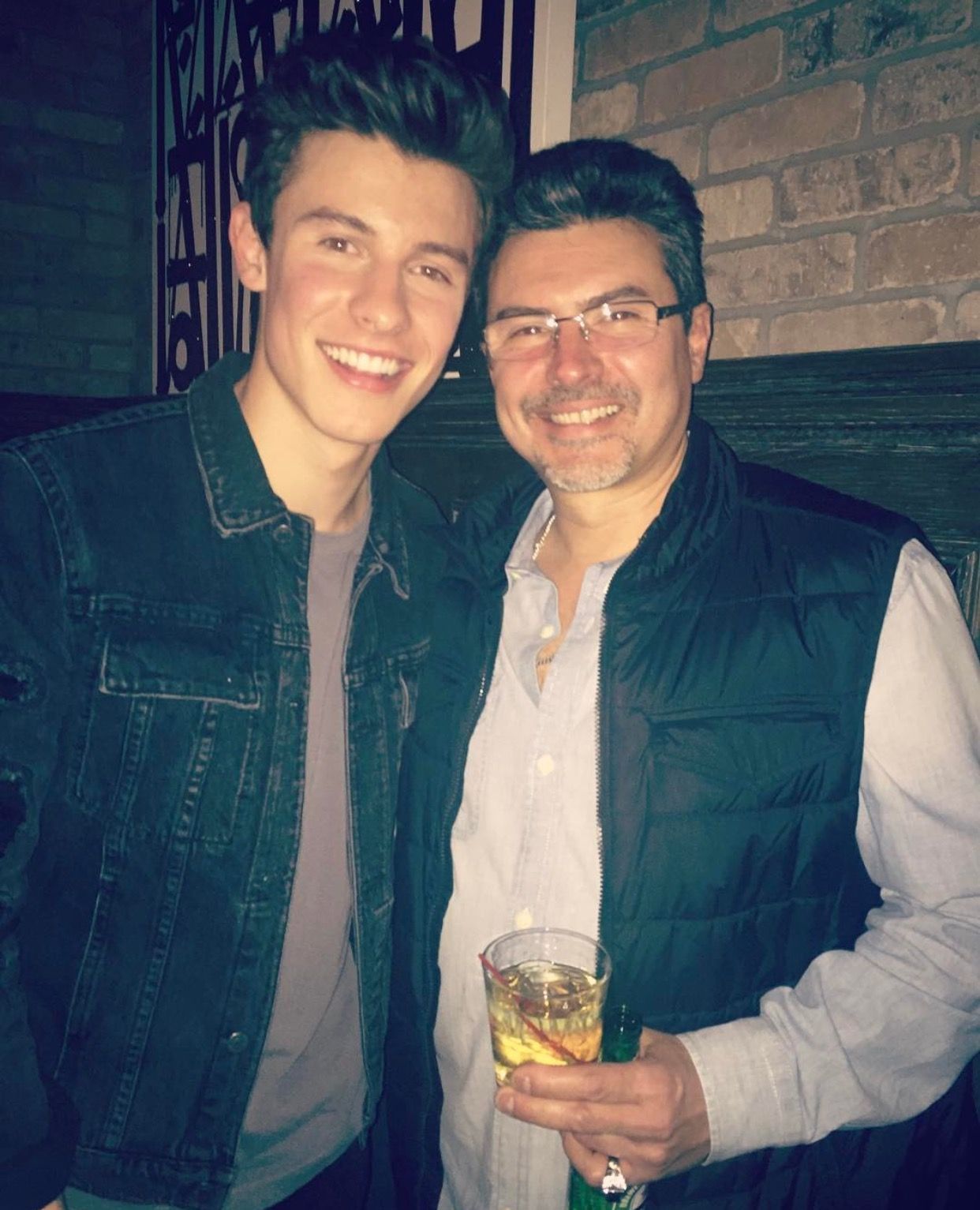 Canadian singer Shawn Mendes can thank his father, Manuel Mendes, for his career-focused mentality. Mr. Mendes was born in Portugal and later moved to Canada to raise his family. He's a business man who has sold bar and restaurant supplies to make a living.
William and Jane Pitt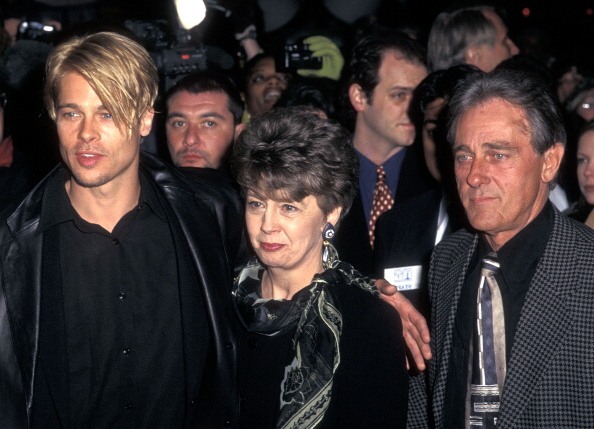 Actor Brad Pitt's father, William Alvin Pitt ran a successful trucking company. His mother, Jane Etta Pitt, worked as a school counselor. Since both of them were Southern Baptists, they had a tough time dealing with a young rebellious Pitt. But he wouldn't be as well organized or as disciplined had it not been for his dad.
Vernell Varnado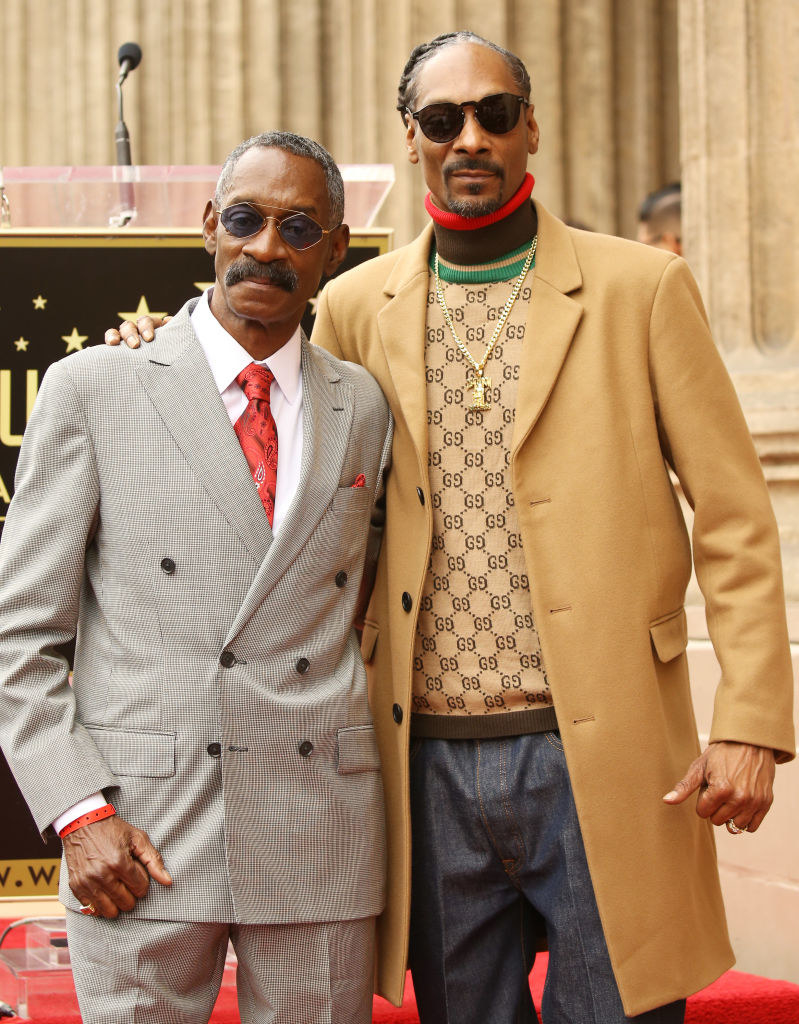 Snoop Dogg's father, Vernell Varnado, was a veteran. He fought in Vietnam when he was 19, and his time in the military made him stronger. After having Snoop, he and his wife, Beverly Tate, separated and he didn't see too much of his son. But in his younger days, Varnado was part of the family band, Sensational Varnado Brothers. So, clearly, the apple didn't fall far from the tree.
Harold Goldblum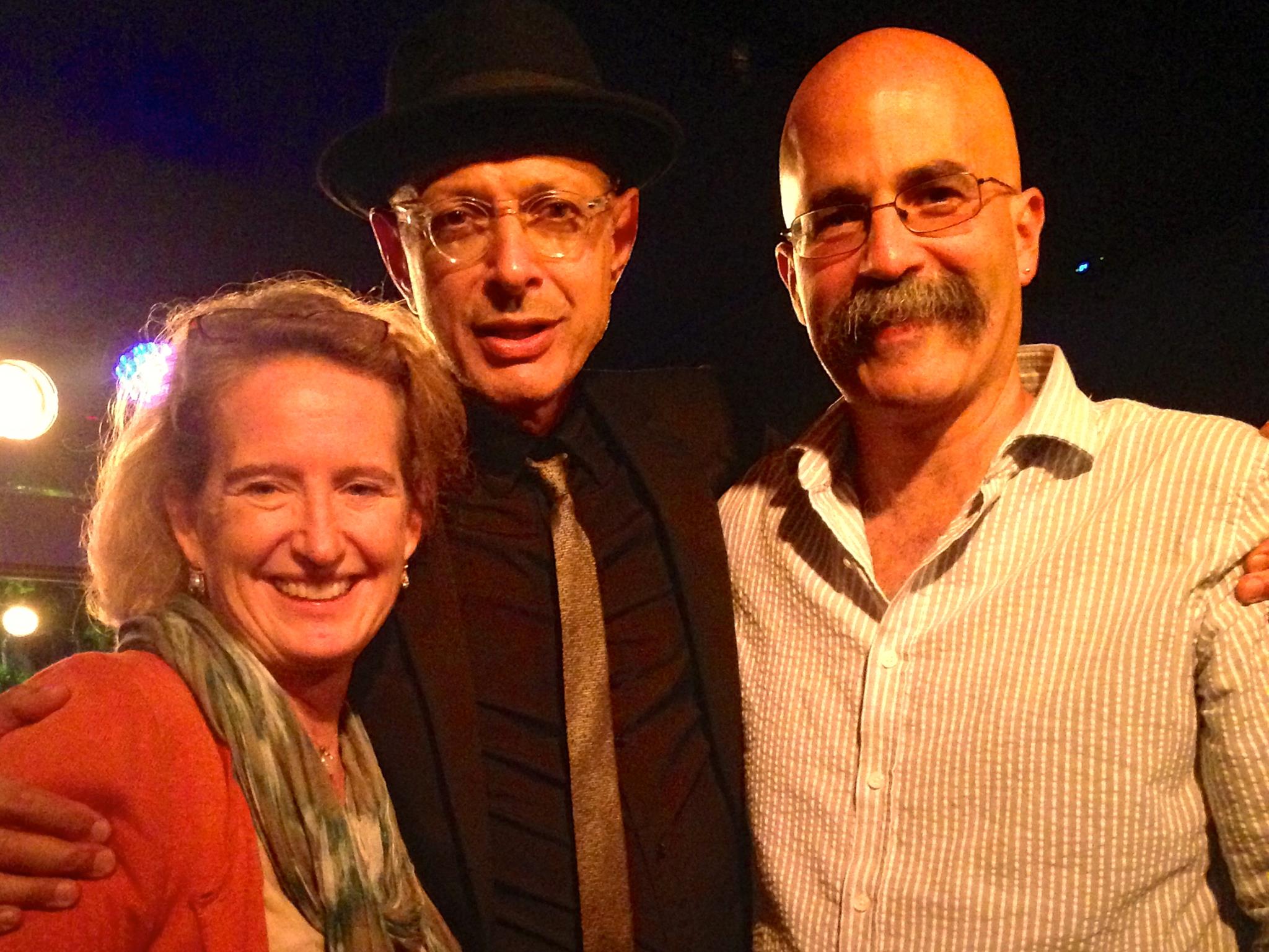 Actor Jeff Goldblum's father, Harold Goldblum, was a doctor in Pittsburg. His mother, Shirley J. Temeles, was a radio broadcaster. But growing up, Goldblum was embarrassed about his aspirations to become an actor, so he kept it from everyone, including his parents.
Jeanne Taylor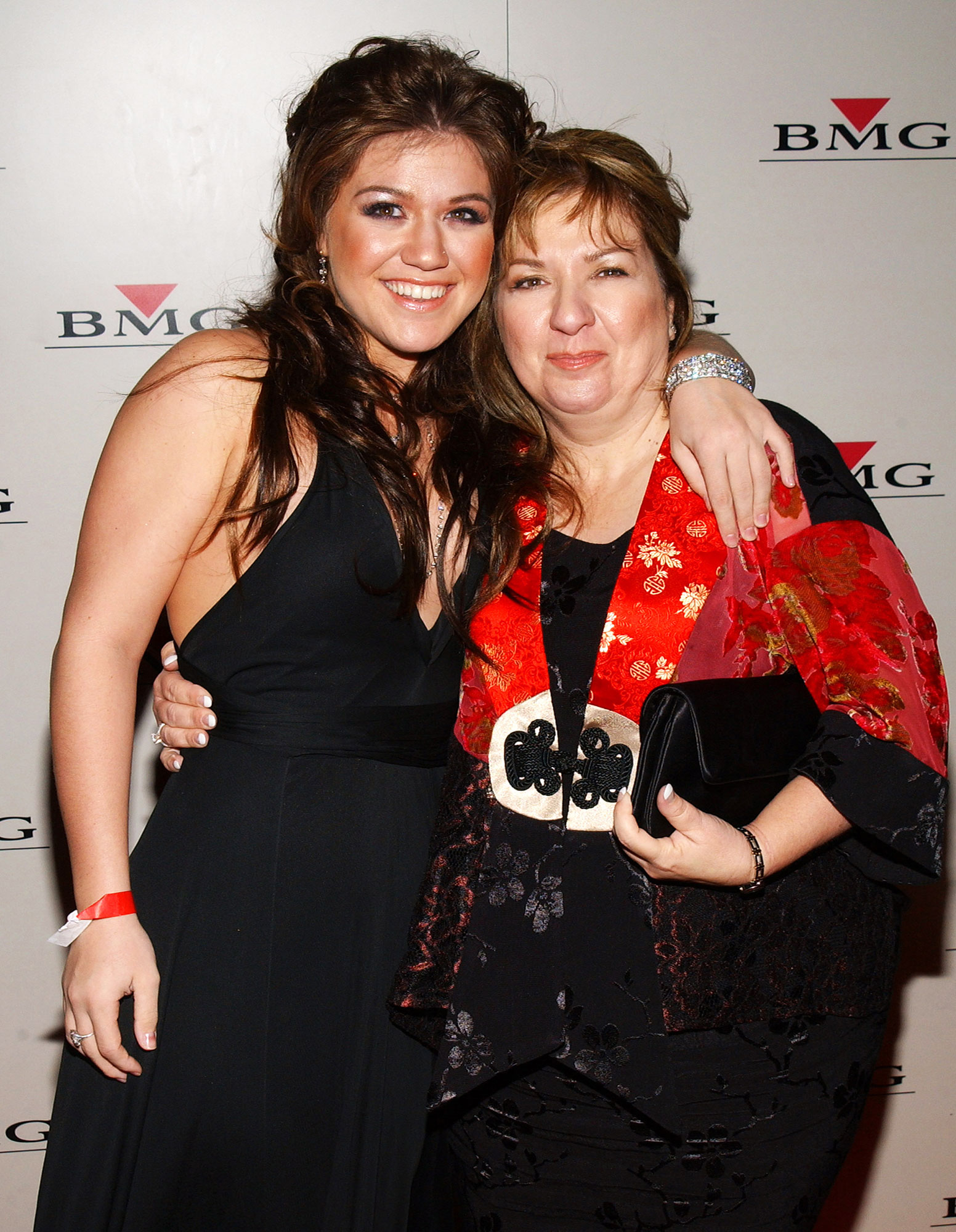 Kelly Clarkson's father didn't invest much in his relationship with her. But her mother, Jeanne-Anne Taylor, who raised her all on her own influenced her to become the successful musician she is today. The singer told Good Housekeeping, "I always tell my mom, 'Thank you so much for preparing me for [the music] industry."
June Blanchett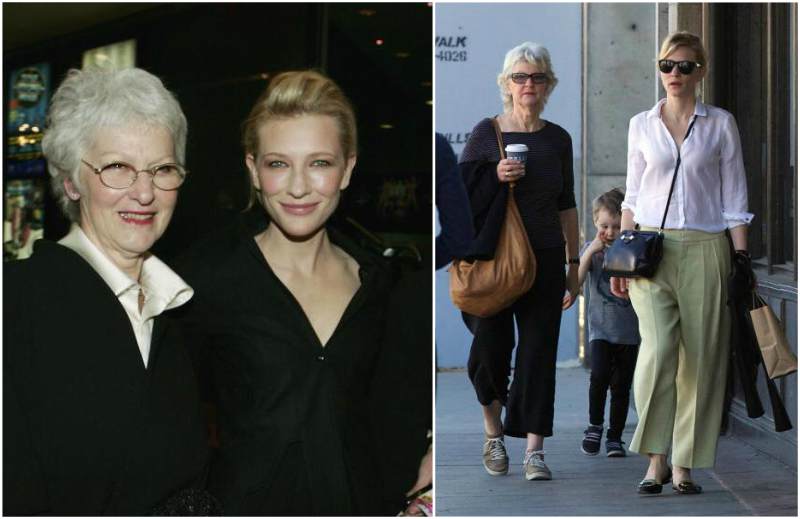 Cate Blanchett's mother, June Blanchett, was an Australian teacher and property developer. She had to carry on after her husband, Robert DeWitt Blanchett, Jr., an American advertising executive, passed away from a sudden heart attack. Her daughter was only 10 at the time. Her perseverance as a single mother influenced her daughter to reach for the stars.
Constance Leto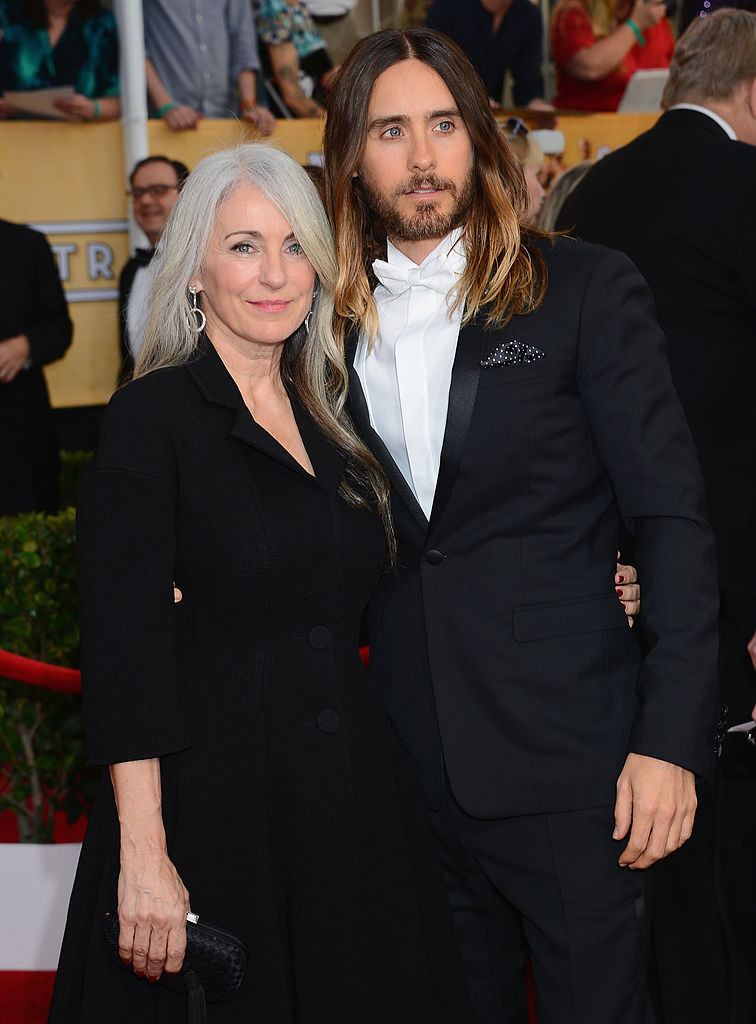 Jared Leto's mother, Constance Leto, was a traveling artist, but that barely paid the bills. It didn't help that his father divorced her shortly after he was born. But she instilled a sense of creativity in him and his brother, Shannon Leto. This allowed the now famous actor to spread his wings in Hollywood.
Avu Chokalingam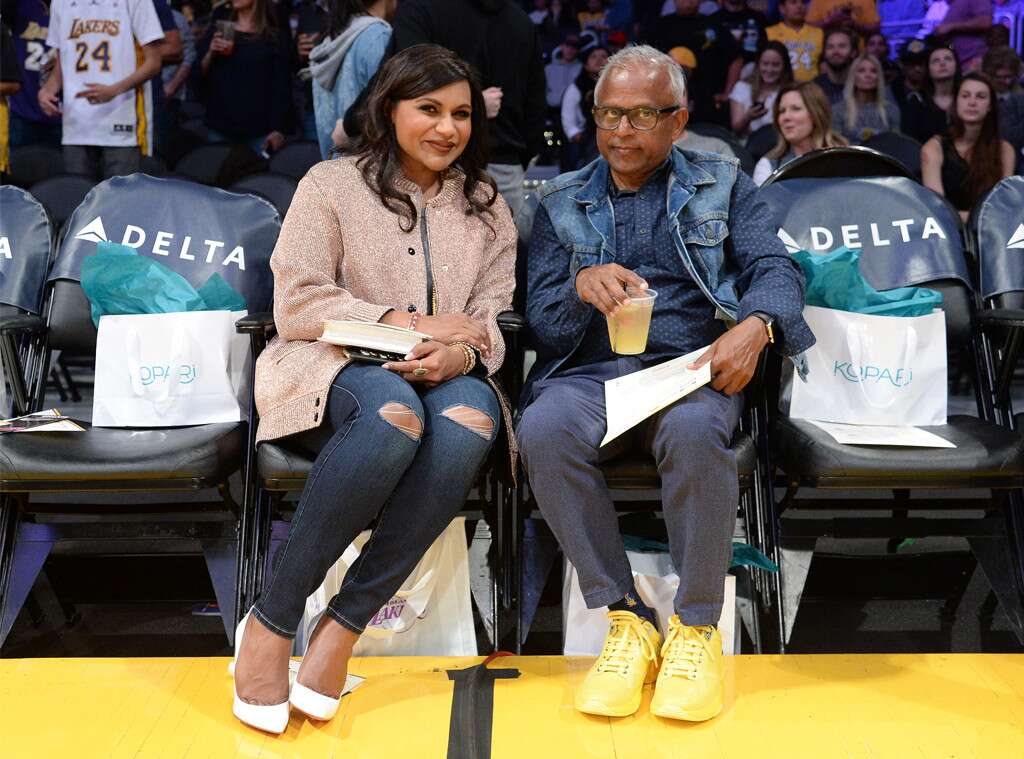 Avu Chokalingam is actress Mindy Kaling's father. The Indian-American man made a living primarily as an architect. But he also dipped his toes in the acting pool. In 2006, he played Kaling's father in the United States version of "The Office." And his wife, Doctor Swati Chokalingam, played his onscreen wife, too.
John Stewart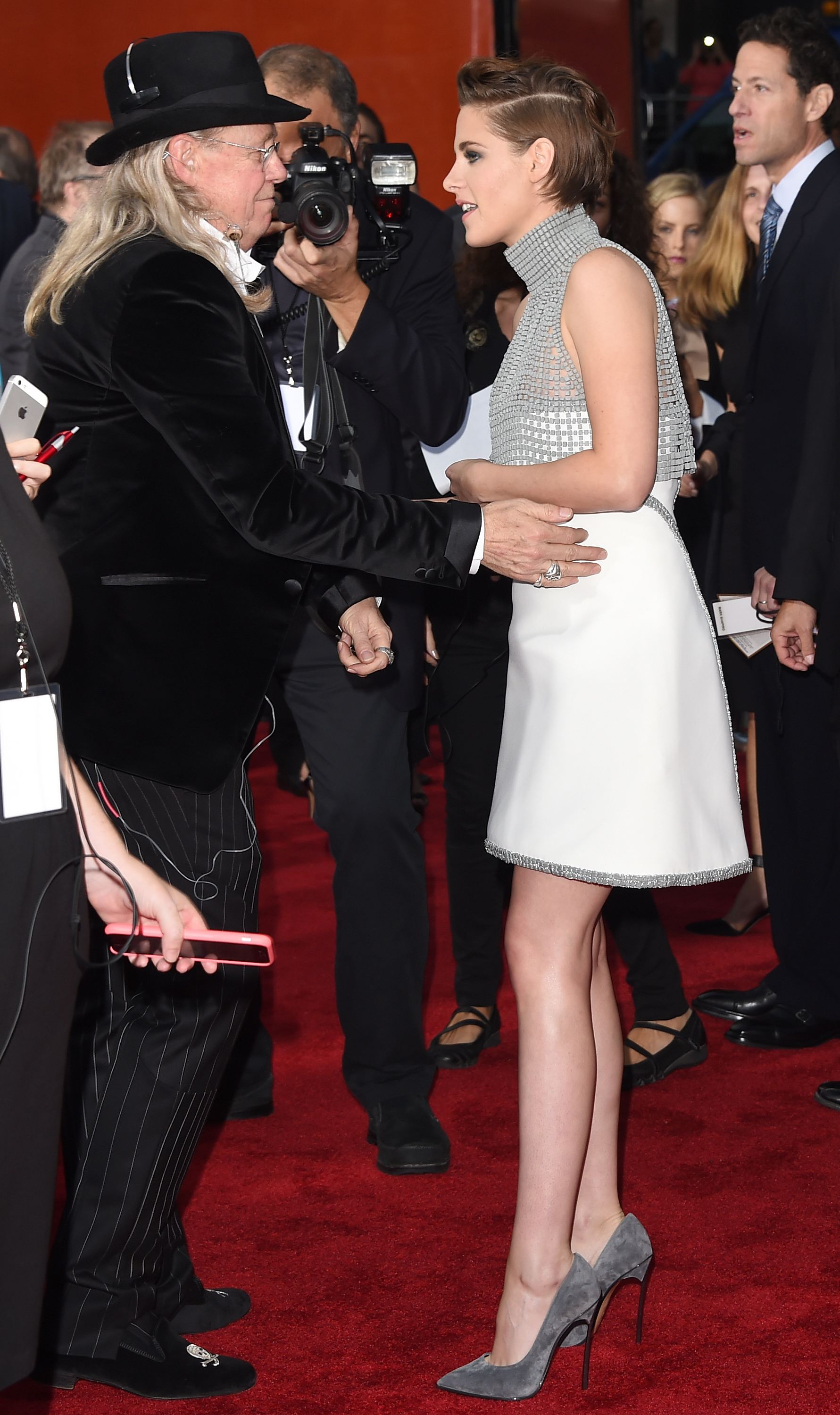 Actress Kristen Stewart's father, John Stewart, may not be as famous as his daughter. But he has worked as a stage manager to organize and coordinate theatrical productions. While his estranged wife, Jules Stewart, also played a role in Hollywood as a script supervisor. No wonder Stewart was so motivated to become an actress!
Tammy Reynolds
Actor Ryan Reynolds' mother, Tammy Reynolds, worked as a retail salesperson while raising four boys, including Reynolds. As a Roman Catholic, she passed on her beliefs to her children. But while she supports her son's Hollywood career, she has decided to remain as private as possible.
Jessalynn Siwa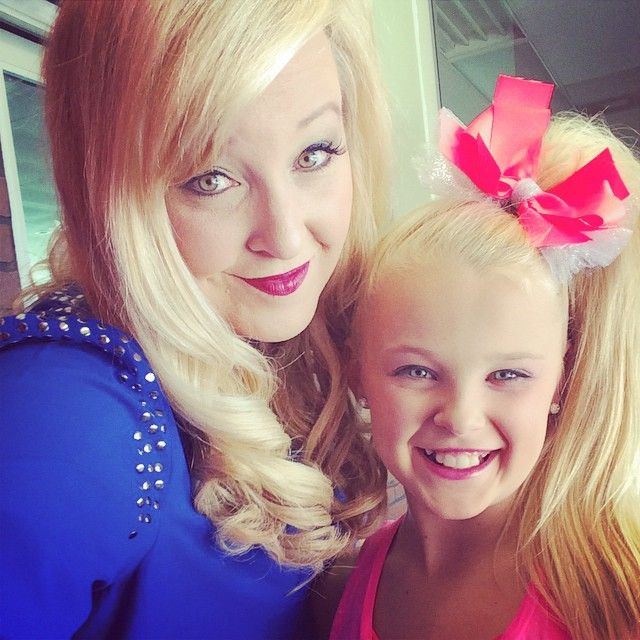 JoJo Siwa is a dancer, a singer, and a pint-sized supertalent. She's best known for being on "Dance Moms," and her mother, Jessalynn Siwa, was right by her side. As a dance teacher and a studio owner, she's often outspoken and always pushing her daughter to be the very best.
Alan Ackles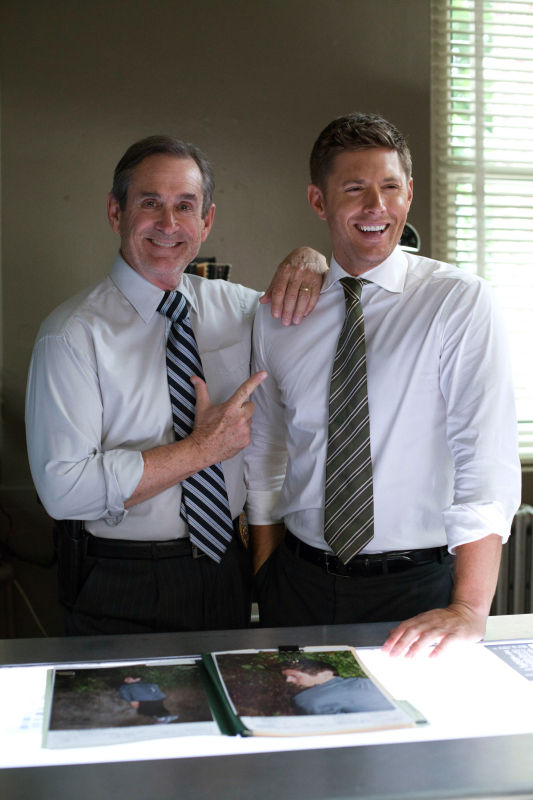 Everyone knows that Jensen Ackles plays Dean Winchester on the hit series "Supernatural." But a lot of people don't know that his father, Alan Ackles, is also an actor. He has appeared on "Prison Break," and even guest-starred alongside his son on "Supernatural's" season 8 episode "Heartache."
John Posey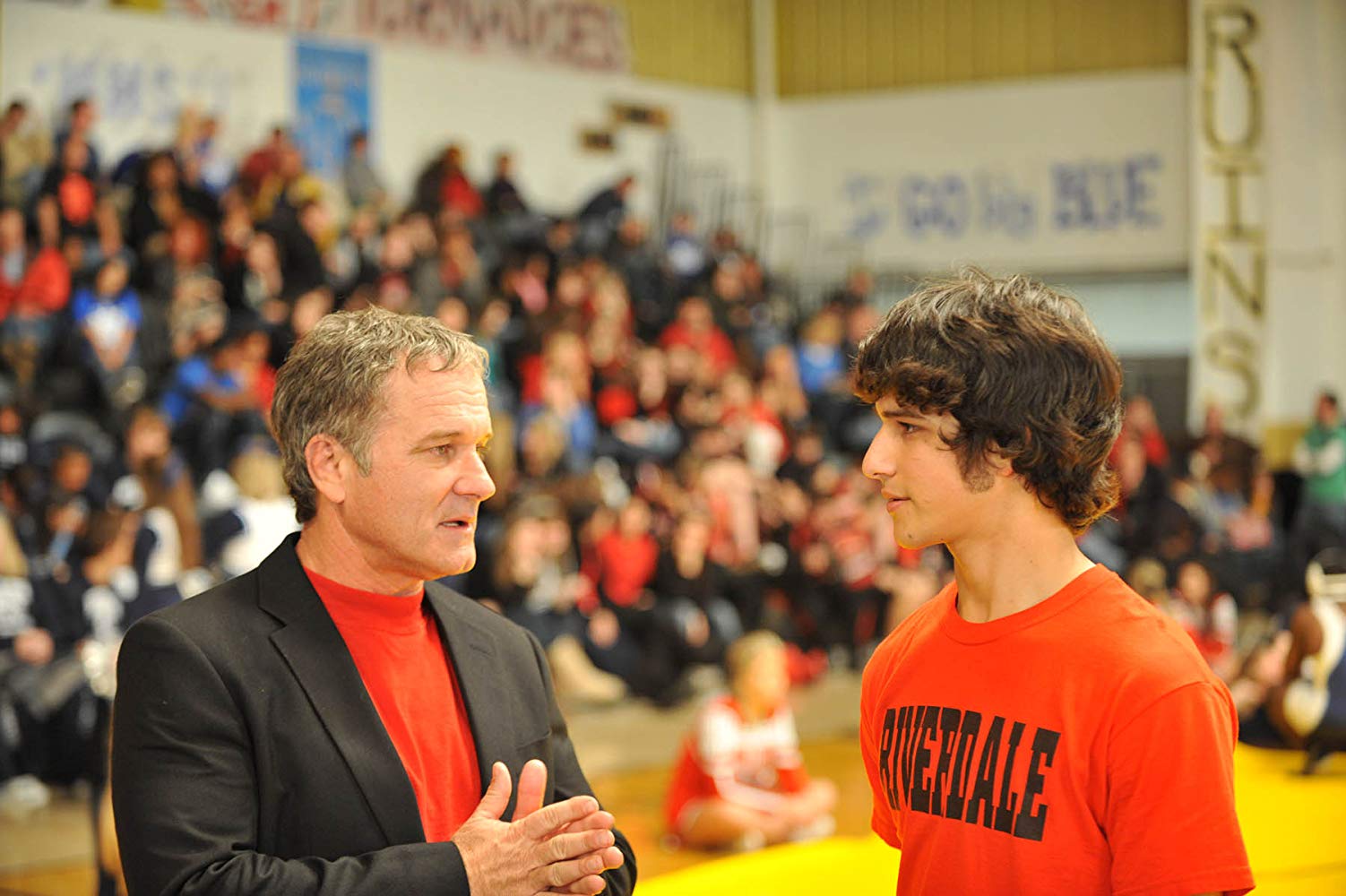 Actor Tyler Posey is best known for his role as Scott McCall on MTV's "Teen Wolf." His dad, John Posey, is also an actor. And while his roles haven't been over the top, he has starred alongside his son on "Teen Wolf" as Doctor Conrad Fenris. Plus, he has also performed his one-man show, "Father, Son & Holy Coach" throughout the country.
Patricia and Bill Garner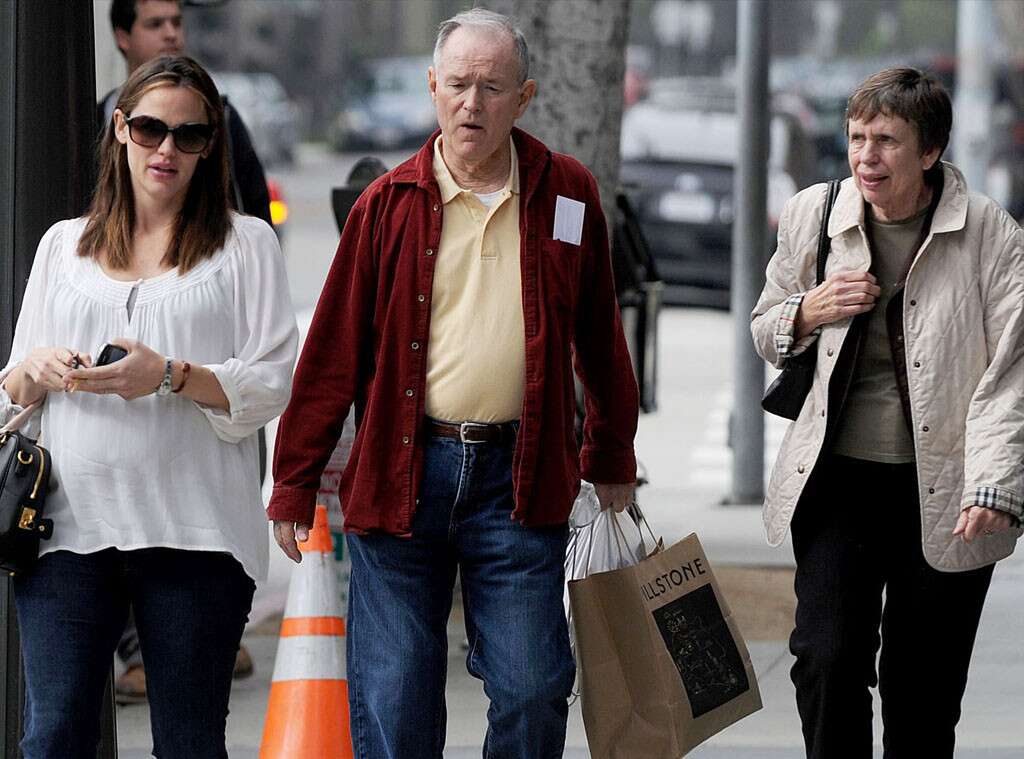 Jennifer Garner's parents probably never imagined they'd end up going to the Emmy Awards in 2003. But in their regular lives, Patricia Garner is an English teacher, while Bill Garner is a chemical engineer. When they're not busy spoiling their grandkids, they take shopping trips in Santa Monica, California with their famous daughter.
Kathleen and Martin Holmes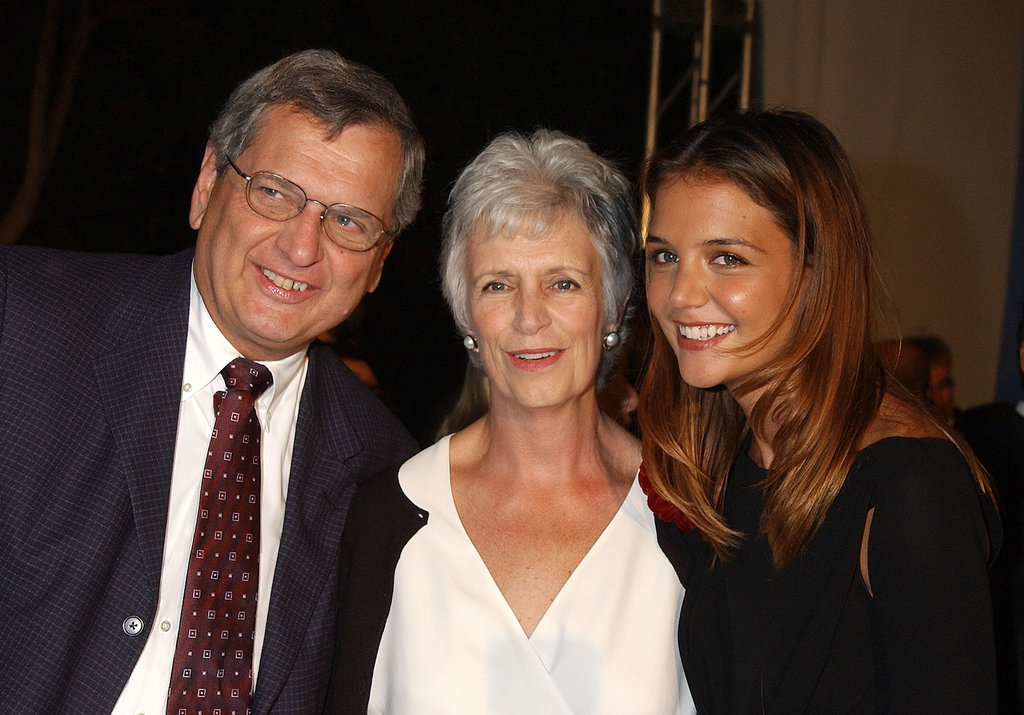 Actress Katie Holmes became a major Hollywood star who married and divorced a famous star, too. But her mother, Kathleen Holmes is a fun-loving homemaker, while her father, Martin Holmes, is a divorce attorney. In fact, his career allowed him to guide his daughter during her high-profile divorce to Tom Cruise.
Judith Hawkins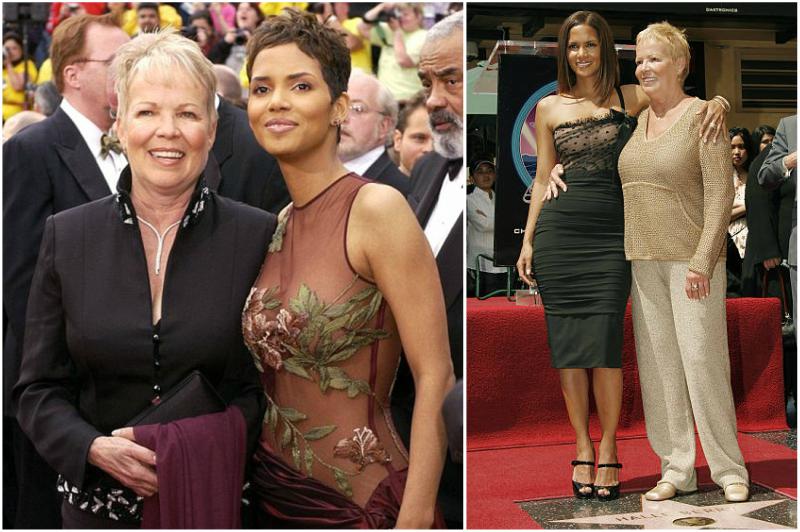 Halle Berry's upbringing was tough. Her father is a hospital attendant named Jerome Berry, who abandoned her and his family. This forced Berry's mother, a retired psychiatric nurse named Judith Hawkins to move to Bedford, Cleveland. So the future actress and her older sister, Heidi, had to rely emotionally on their mother while facing many adversities over being biracial in a predominately white neighborhood.
Shelley Stevens and Avner Hershlag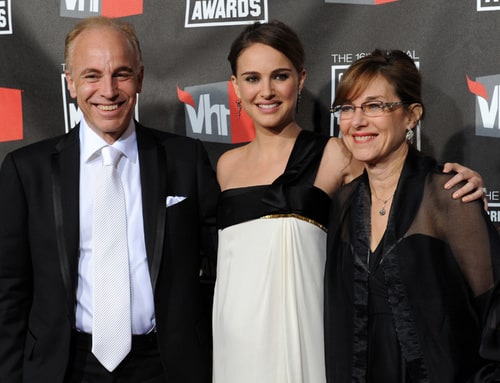 Actress Natalie Portman's father, Avner Hershlag was a fertility doctor from Israel. While her mother, Shelley Stevens, was an artist who later became her daughter's agent. Her parents moved from Jerusalem, Israel, when Portman was just a child. Once she became a Hollywood star, she used her paternal grandmother's maiden name of Portman as her last name.
Fausto Aguilera and Shelly Fidler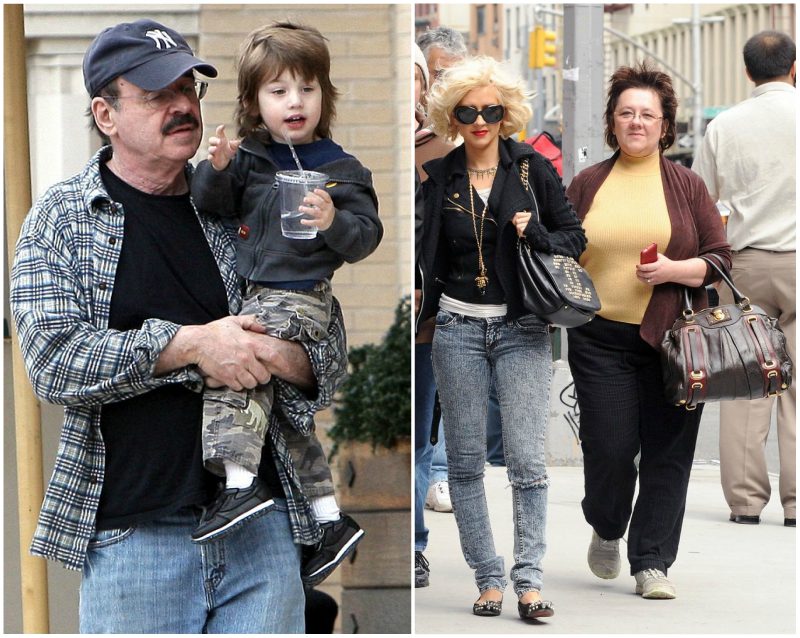 Musician Christina Aguilera is the daughter of Fausto Aguilera, a former army sergeant who was so hot-tempered that her mother, Shelly Fidler took Aguilera and her sister and left. But the music star can thank her mother's musical talent for inspiring her. Fidler was an experienced pianist and violinist.
Jack Faris and Karen Bathurst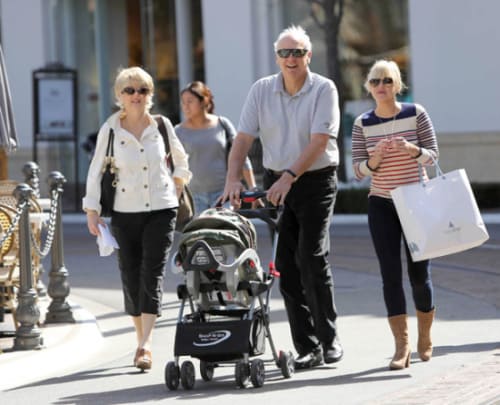 Actress Anna Faris might have a nightmare of an onscreen mother on her hit sitcom "Mom," but her real mom, Karen Bathurst is a special education teacher, while her dad, Jack Faris, is a sociologist. Although she loves her parents dearly, dating was difficult growing up because they wanted to preserve her purity.
Greg Hudgens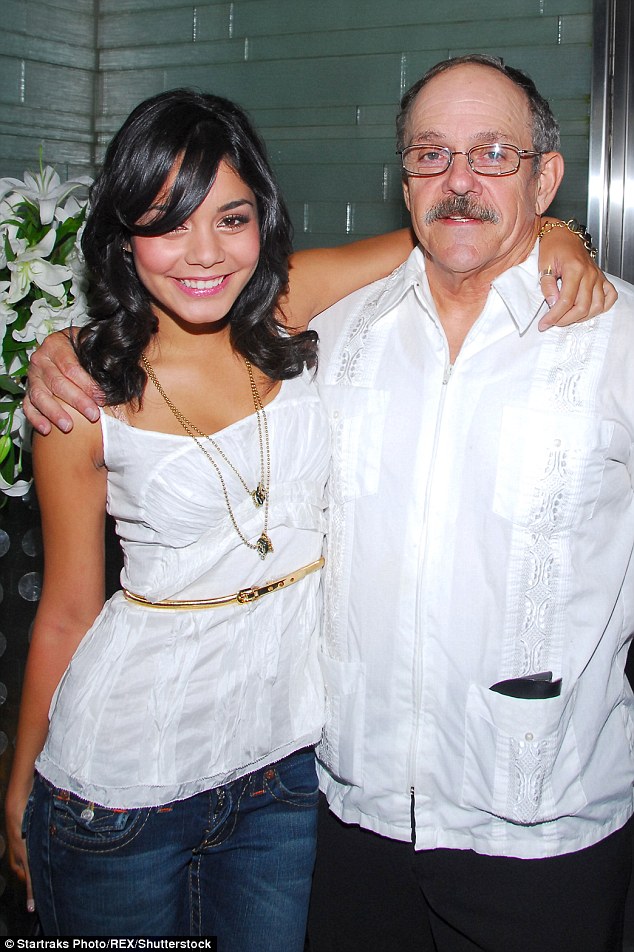 Vanessa Hudgens is a super famous actress, but her father, Greg Hudgens, wasn't as well known, not that this made him any less of a hero. He worked as a firefighter. Unfortunately, in 2016, he lost his battle with cancer, which left the starlet devastated.