The Kardashian-Jenners, (also known as the Kar-Jenners) have been a household name for quite some time now. They work hard for their money, which explains their massive bank accounts. From music careers to reality shows to business ventures, all of these opportunities have allowed them to blow their money on all the ridiculously expensive things on this list. Get ready to get extremely jealous!
Kim And Kanye Spent $750,000 on Gold Toilets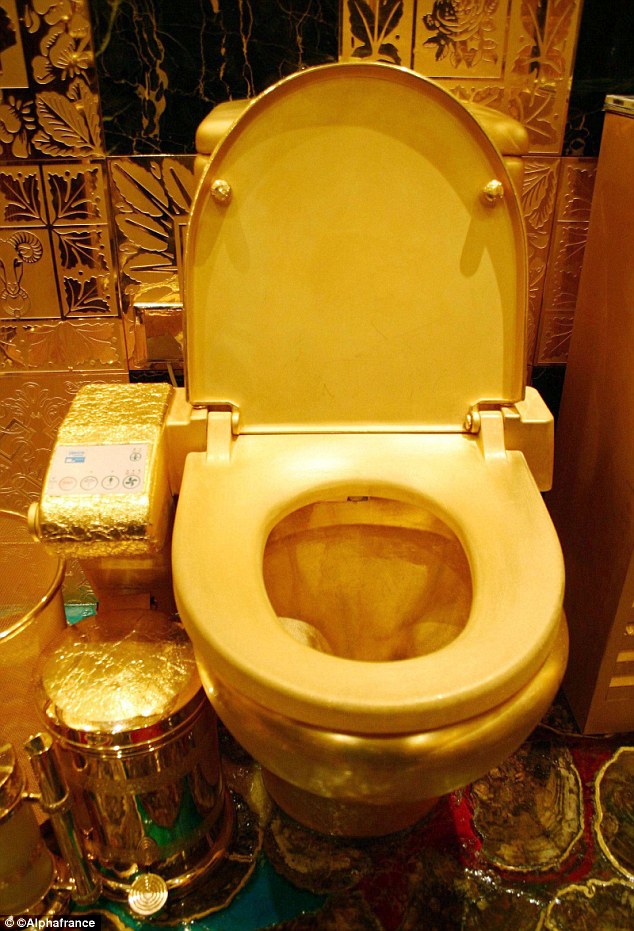 If anyone can afford a fancy pot to do their business in, it's Kim Kardashian-West and her husband Kanye. In 2013, the couple spent $750,000 on not one, but four gold-plated toilets. Now that's a great way to royally flush money down the drain, right?
Kylie Jenner Spent $400,000 on a Wrap Job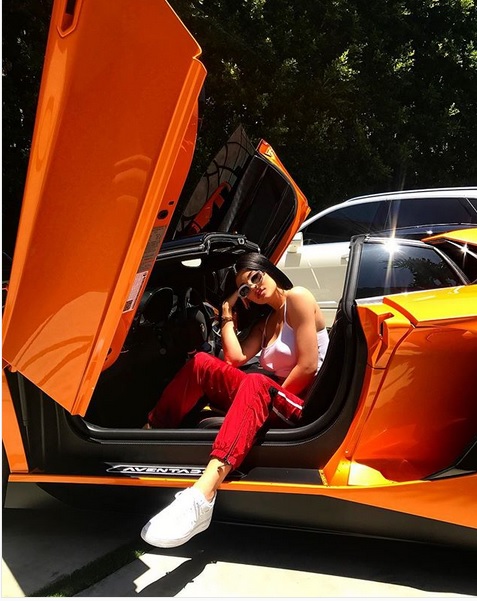 As a reportedly self-made billionaire, Kylie Jenner can spend her money however she wants. Like the time she spent $400,000 on a wrap job for her Lamborghini Aventador so it would look orange because, why not? She's got plenty of money to do whatever she wants. But that's not the first time she blew her money on paint.
Kylie Gave her G-Wagon a $10,000 Orange Makeover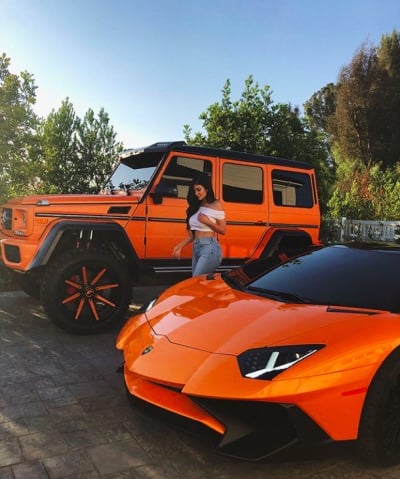 Her Lamborghini wasn't the only car that's ever gotten a wrap job. Kylie also custom wrapped her SUV in orange paint. But that only cost her about $10,000, which was significantly more affordable than the makeover on the Lamborghini.
Kanye Spent $4.5 Million on Kim's Ring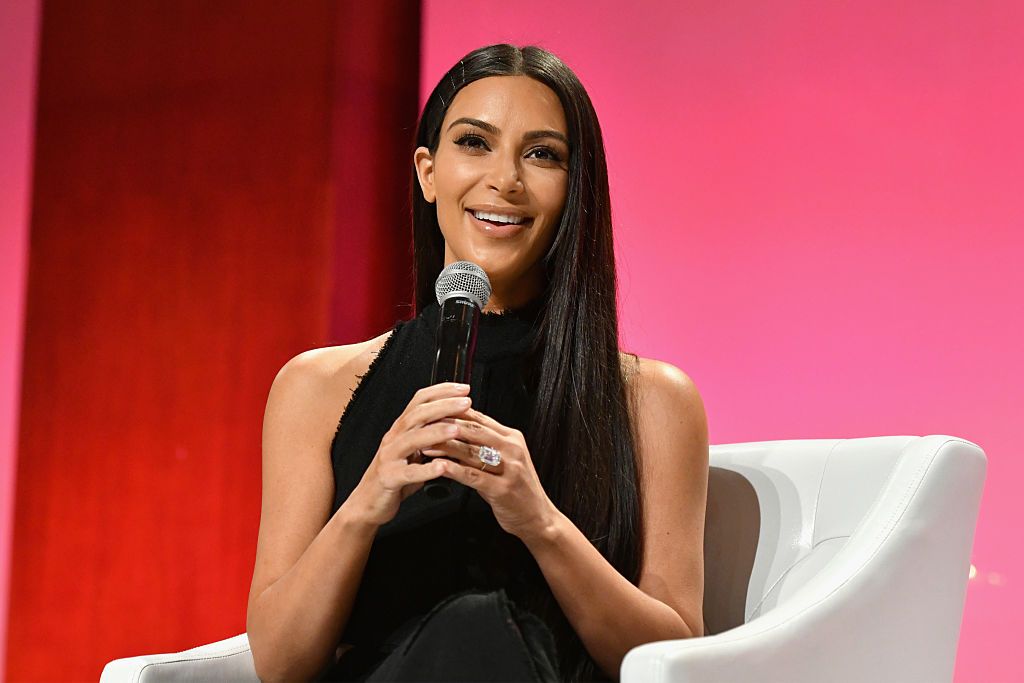 When Kanye signed a deal with Adidas to open Yeezy retail stores, he decided to gift his wife something that would knock her socks off. To that end, he bought a $4.5 million 20-carat emerald cut diamond ring. Unfortunately, it was one of the items stolen when thieves raided Kim's apartment in Paris, France.
Kim Spent $100,000 on New Diamond Grills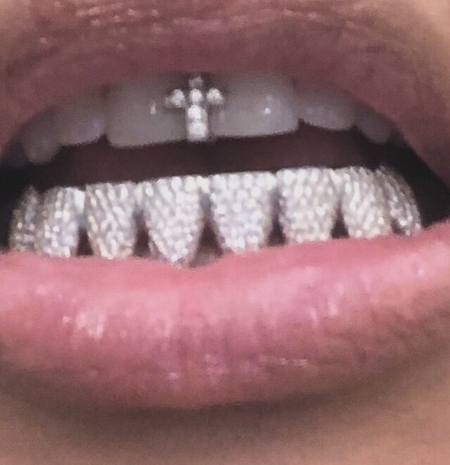 In 2019, Kim bought new diamond grills to bling up her pearly white teeth. While the exact cost is unknown, it's estimated that the cross between her front teeth and the grills on eight of her lower teeth set her back about $100,000. You can pick your jaw off the floor now.
Kris Bought a $10 Million Home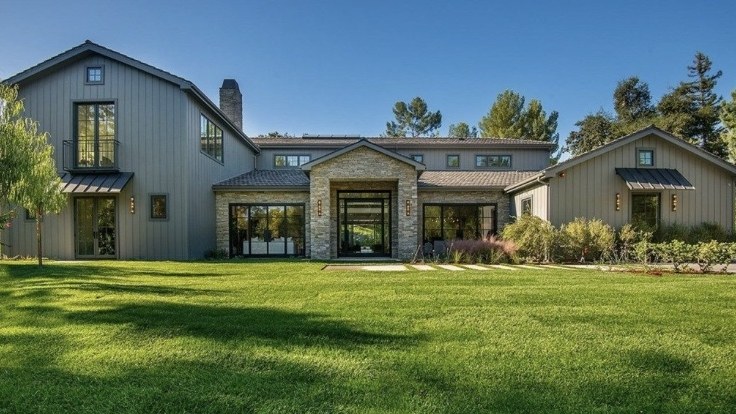 Momager Kris Jenner can't live too far from her kids. So, she bought Kim and Kanye's former Hidden Hills family home for under $10 million. And although the Kardashian-West family isn't living there, the matriarch is open to letting her daughters move back in with her, or at the very least, stay for a visit.
Kanye Bought an SUV for $240,000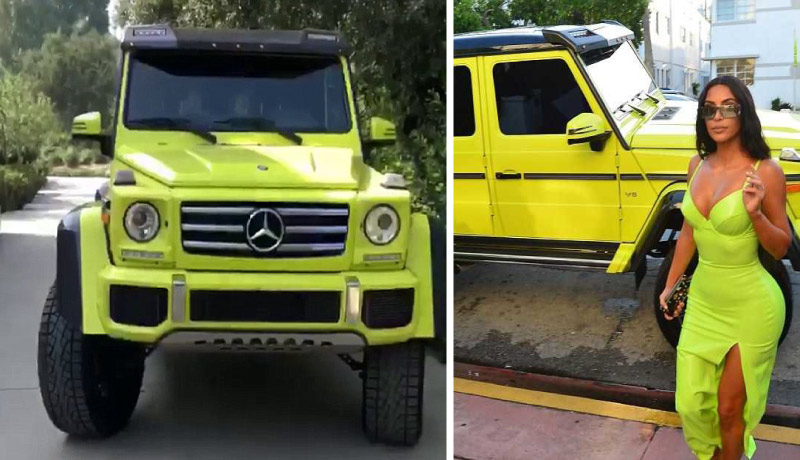 Kanye showed up after one of Kim's exercise sessions. But this was no regular visit! He came bearing a pricey gift for the love of his life. This time, it wasn't a diamond ring, though! It was a $240,000 neon green Mercedes G series SUV. Kim immediately drove it to Kylie's place to twin her new wheels alongside her sister's orange SUV and snap an amazing Instagram shot.
Kylie Spent $50,000 on a Billboard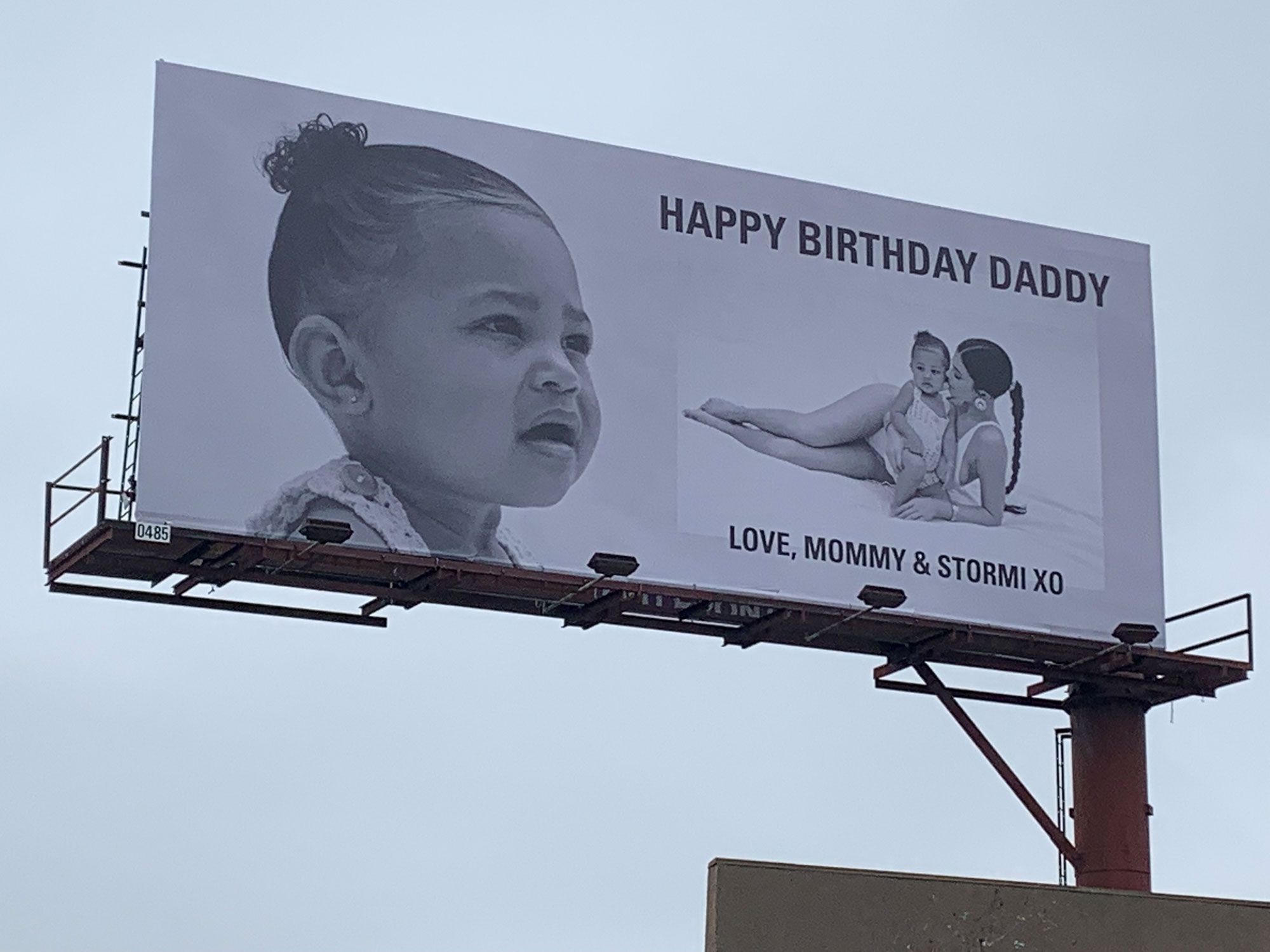 Kylie spent $50,000 on a giant billboard in West Hollywood, California, for her then-boyfriend, Travis Scott's 28th birthday. The sign read: "Happy Birthday Daddy. Love Mommy & Stormi XO." It also contained two photos. One was of their daughter Stormi, and the other one was of Stormi next to Kylie.
Kris Bought Rob a $2.3 Million Bachelor Pad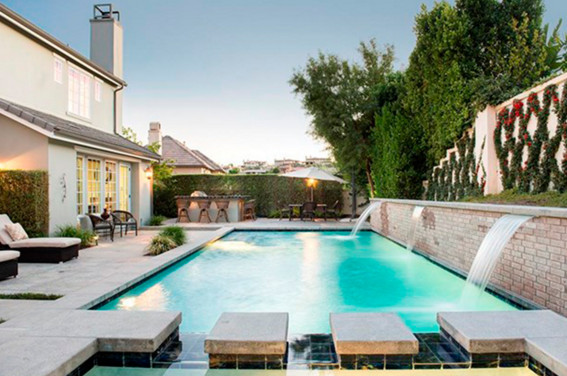 In 2016, Kris bought her son, Rob Kardashian, a $2.3 million bachelor pad in the form of a Calabasas mansion that was to die for. But in 2017, he turned a profit from Kris' gift by selling the home for $2.44 million. That's a pretty slick move!
Kim Bought Khloe a $4,500 Eggplant Purse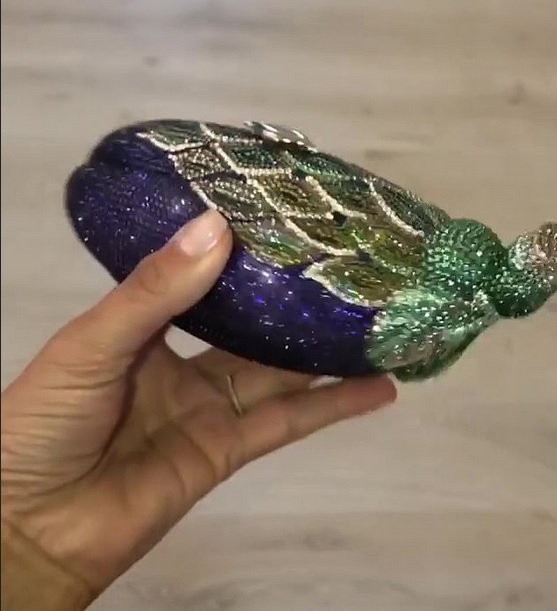 For Khloe Kardashian's 35th birthday, her sister Kim bought her a crystal-covered Judith Leiber purse in the shape of an eggplant worth $4,500. The shape's phallic undertone was meant to poke fun at Khloe's single status.
Khloe Spent $8,500 on Balloons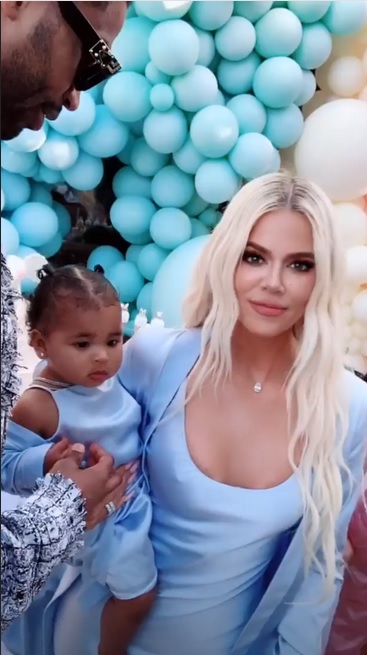 Khloe's the kind of mom who will do anything for her daughter. In fact, she reportedly blew $8,500 on balloons from Wild Child Party for her daughter, True's birthday party. But Khloe and her daughter looked like a million bucks dressed in matching blue dresses so clearly, it was money well spent, (for her, at least!)
Kendall Bought a $8.55 Million Mansion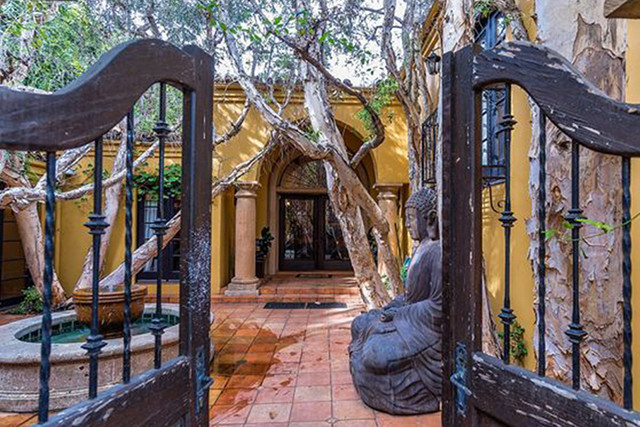 Since everyone else seemed to be buying themselves lavish new homes, Kendall Jenner decided to buy actor Charlie Sheen's Spanish-style five-bedroom home for $8.55 million. The property also came with a playground, a pool, and a tennis court.
Kourtney Spent $1 Million on Vacation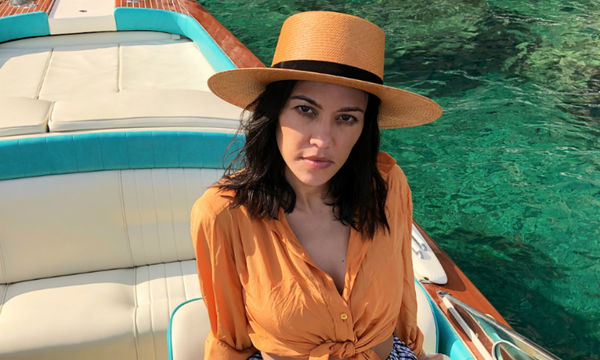 According to RadarOnline.com, Kourtney Kardashian once spent $1 million on lavish European vacations. The massive amount of cash was spent on private air travel, five-star hotels, and shopping sprees while visiting Portofino, Italy with her kids. They also went to the French Island Corsica.
Kylie Spent $250,000 on a Ferrari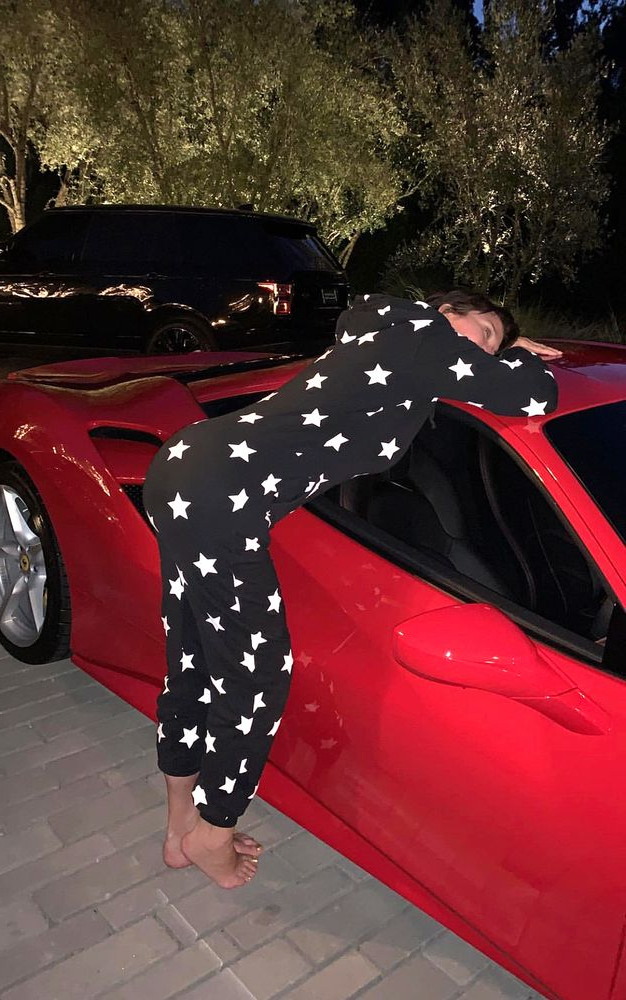 Kris already gets a 10% commission to manage her daughters. But makeup queen, Kylie, decided to spoil her mother anyway on her birthday by buying her a Ferrari 488, which cost $250,000. So technically, the momager got a car and a commission.
Caitlyn Spent $4 Million on Transitioning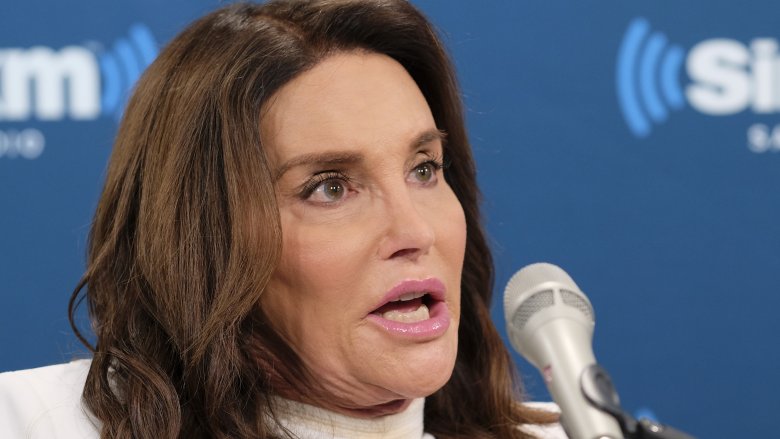 Transitioning from a man to a woman isn't easy. Just ask Caitlyn Jenner. For her amazing transformation, the former Olympian-turned reality star had to spend $4 million on plastic surgery and fancy clothing. The facelift alone cost about $12,000. While brow shaving can run about $8,000. Eyelid lifts and cheek implants can cost about $10,000, according to Radar.
Kimye Spent $200,000 to Fly Private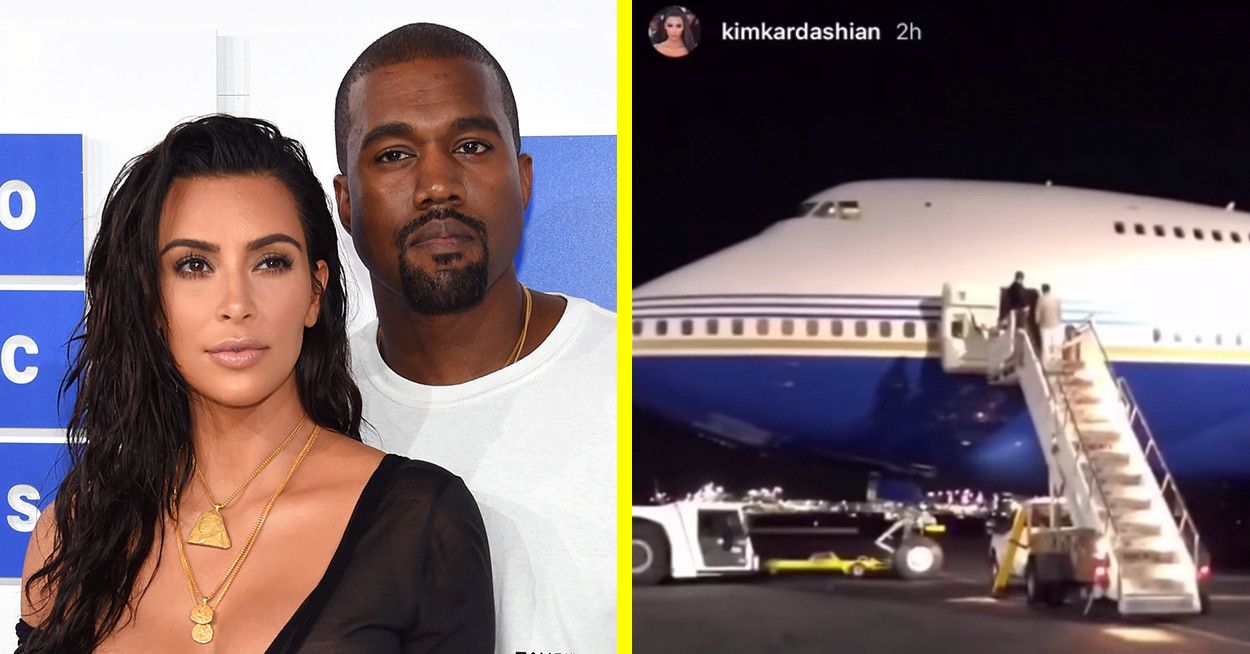 You won't find Kim and Kanye flying coach. But you will find them flying on a private double-decker 747 for their business ventures. It comes with a dining room, bathrooms, bedrooms, and Kanye's office. And it costs $250,000 to operate per hour.
Kylie Spent $8,000 on Hair Extensions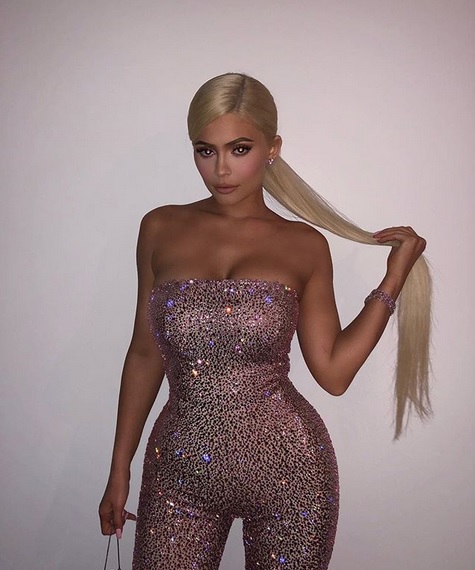 For Kylie's 21st birthday, her loved ones and followers noticed she was wearing a long blonde ponytail that really enhanced her look. Well, according to her hair extension artist, Violet Teriti, the extensions weighed 400 grams. Teriti often charges between $6,000 to $8,000 for them. And you can bet she charged Kylie full price because she knows the girl only wants the best of the best.
Kendall Spent $10,000 on Postmates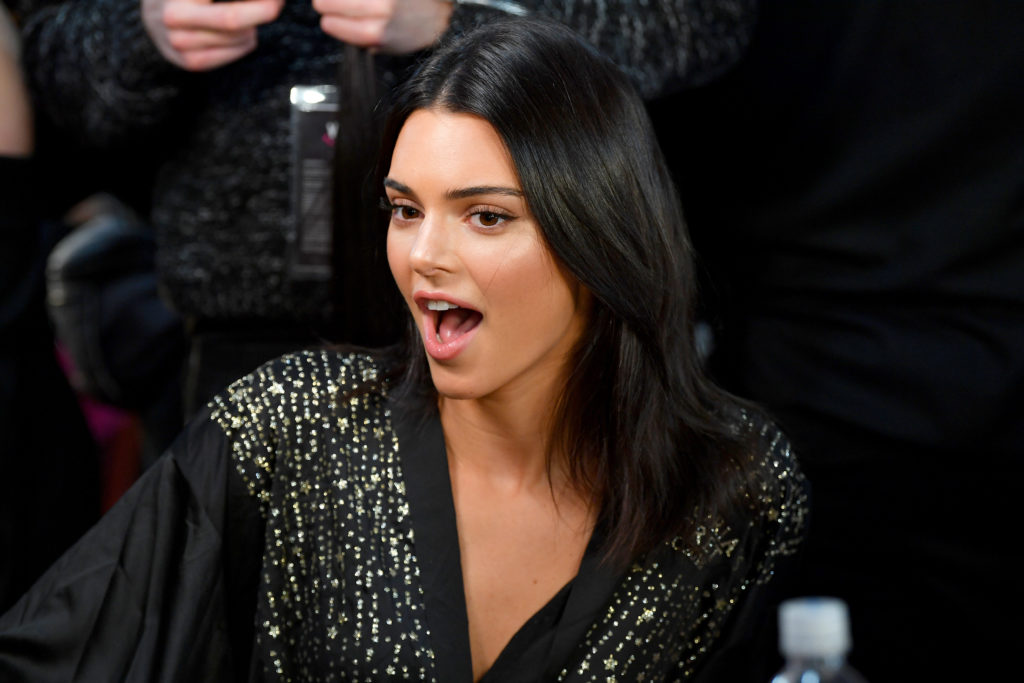 Kendall Jenner might love her figure, but she loves ordering takeout! Thankfully, she can rely on Postmates, the popular delivery app, to satisfy her cravings and also do a little shopping online. In just four years, she spent over $10,000 on snacks, meals, and products like a space heater from Target.
Kendall Spent $1,219 on Sushi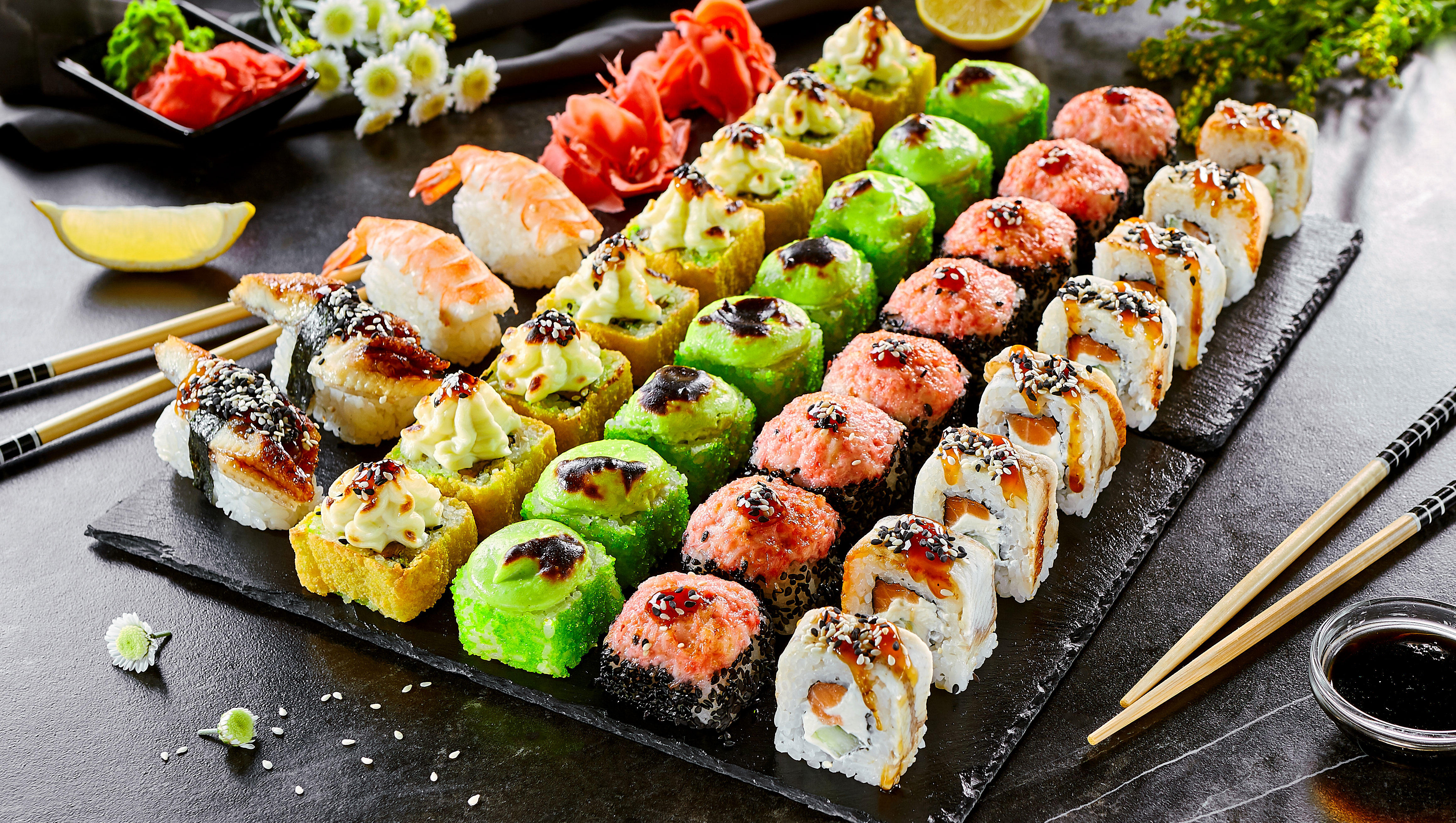 Kendall loves her sushi. In fact, her single most expensive order was sushi for $588.77. But in just four years, she has also blown $1,219 at Matsuhisa, a sushi restaurant in Beverly Hills, California. This gal is obviously obsessed with this fishy and oh-so healthy Japanese dish.
Kylie Spends $62,000 on Private Jet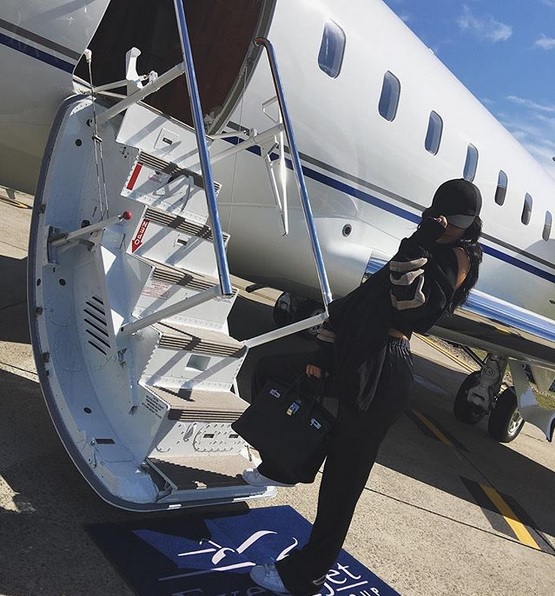 As a businesswoman and a reality star, Kylie ends up traveling quite a bit. She uses PrivateFly and ExecutJet to fly from Los Angeles, California, to New York City. And it costs her $62,000, which isn't exactly low-cost airfare either.
Rob Spent $200,000 on Lamborghini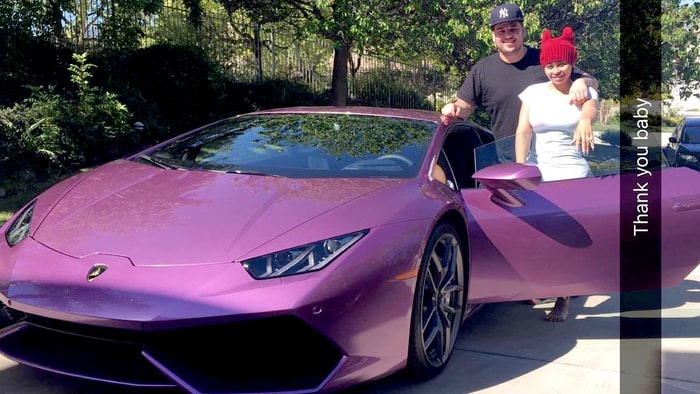 In 2016, Rob spent close to $200,000 on a purple Huracan Lamborghini from Lamborghini Beverly Hills. But the gift wasn't for himself. It was actually for his then-fiancée, Blac Chyna. She uploaded a photo on Instagram and captioned it, "Thank you baby for my Huracan Lamborghini @robkardashian."
Kylie Paid $5,100 for a Birthing Suite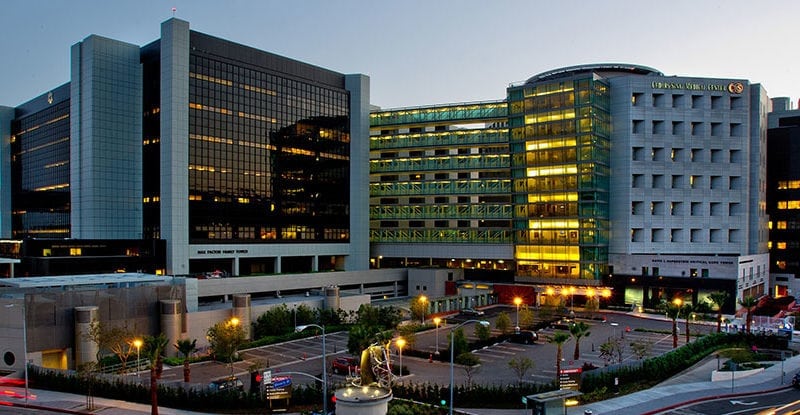 When Kylie went into labor with Stormi in February 2018, she didn't give birth in a cushy hospital. She reportedly paid about $3,600 to $5,100 per night for a private birthing suite at Cedars-Sinai Medical Center in Los Angeles, California.
Kris Bought Chicago a $3,350 Music Box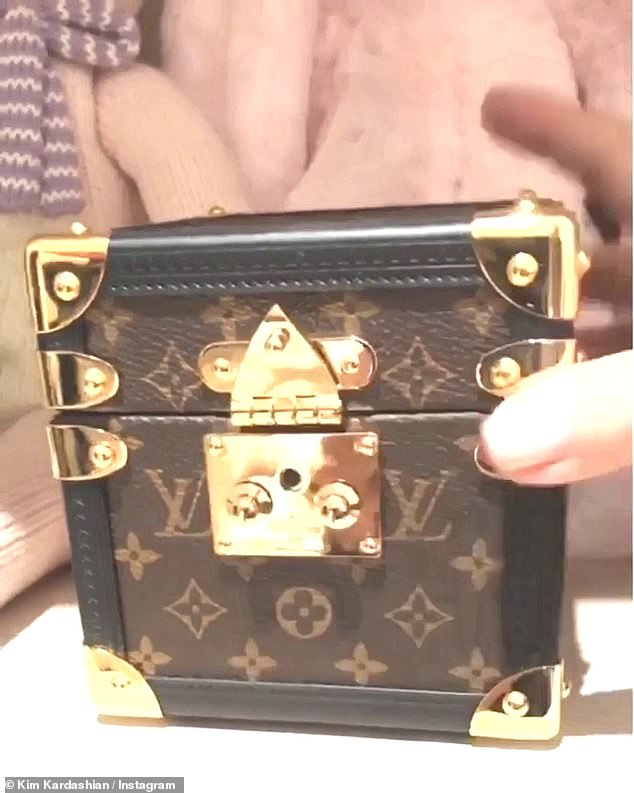 Kris may not like being called a grandmother, but she's the coolest granny ever. She bought Kim and Kanye's daughter, Chicago, a music box on her first birthday. But the reason it cost $3,350 was because it was made by none other than Louis Vuitton.
Kimye Donated Over $500,000 to Good Causes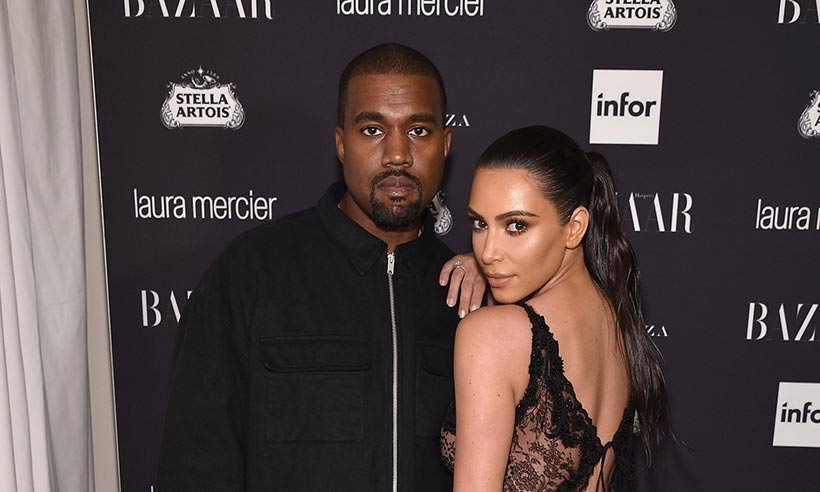 Kim and Kanye donated $500,000 to support wildfire relief efforts. But the beauty mogul herself donated 10 percent of her earnings from an eBay auction to help the victims of the Haiyan Typhoon. She also donates 10 percent of her income to various charities every year.
Kylie Spent $150,000 on Six Flags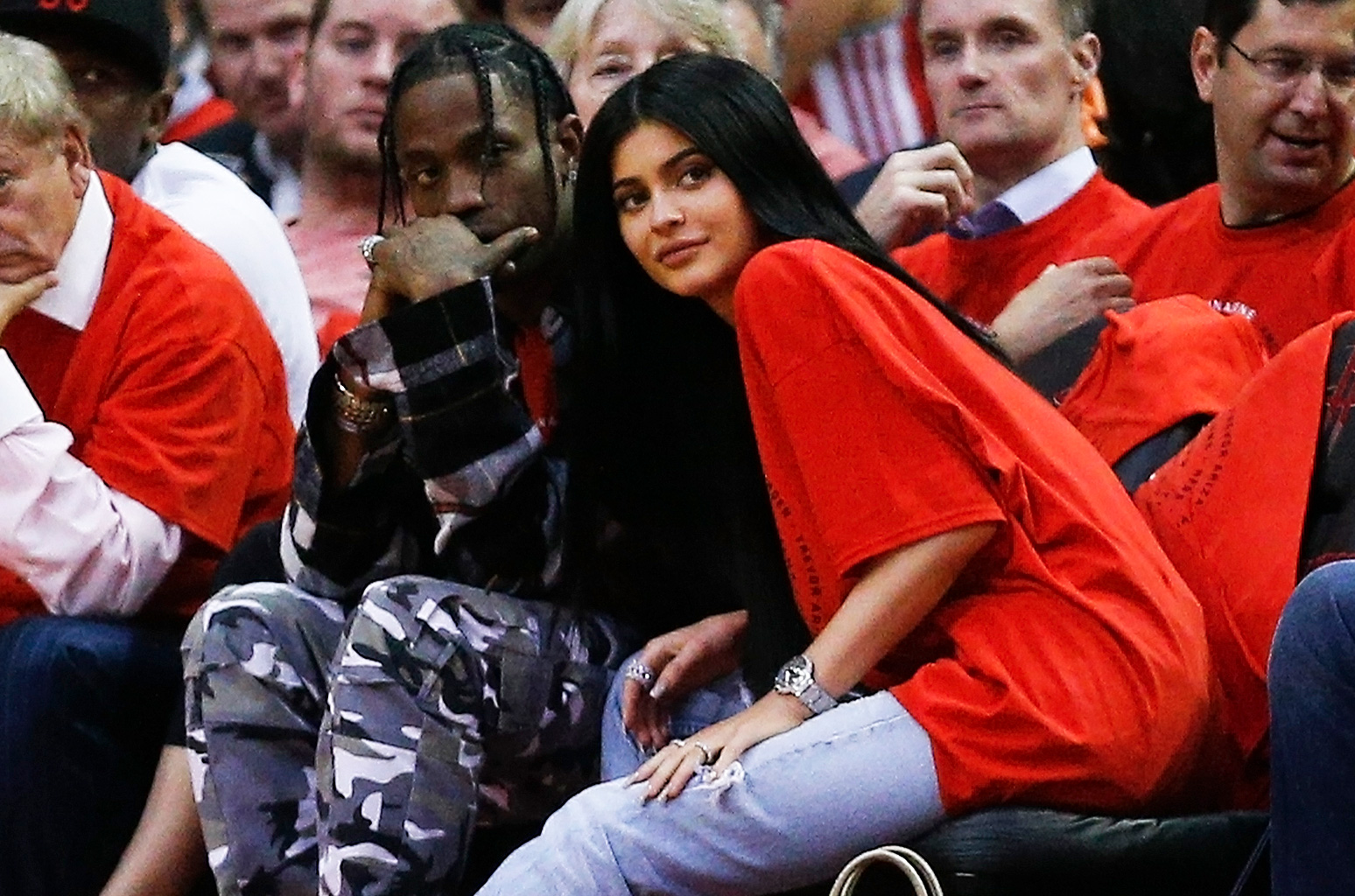 For Travis Scott's 26th birthday, Kylie reportedly rented the Six Flags theme park in Los Angeles, California, for approximately $150,000. She also rented a yacht and treated him to a tropical vacation so that the two of them could relax.
Kim Bought Jackie O's Watch for $379,000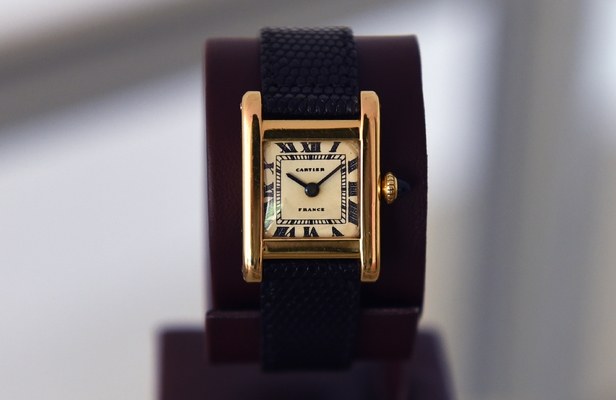 Kim lives a prestigious life much like a Kennedy, so it's not surprising that in 2017, she brought Jackie Onassis' Cartier watch for about $379,500. When she wore it to visit President Trump at the White House, she claimed she felt powerful.
Kendall Spent $52,000 on a Couch
Most people would only spend a couple of hundred bucks on a couch. But Kendall Jenner is not most people. So, naturally, she spent $52,000 on a knotted blue-and-purple couch. It was made by an international design company called Edra.
Kim Spent $1 Million on a Fridge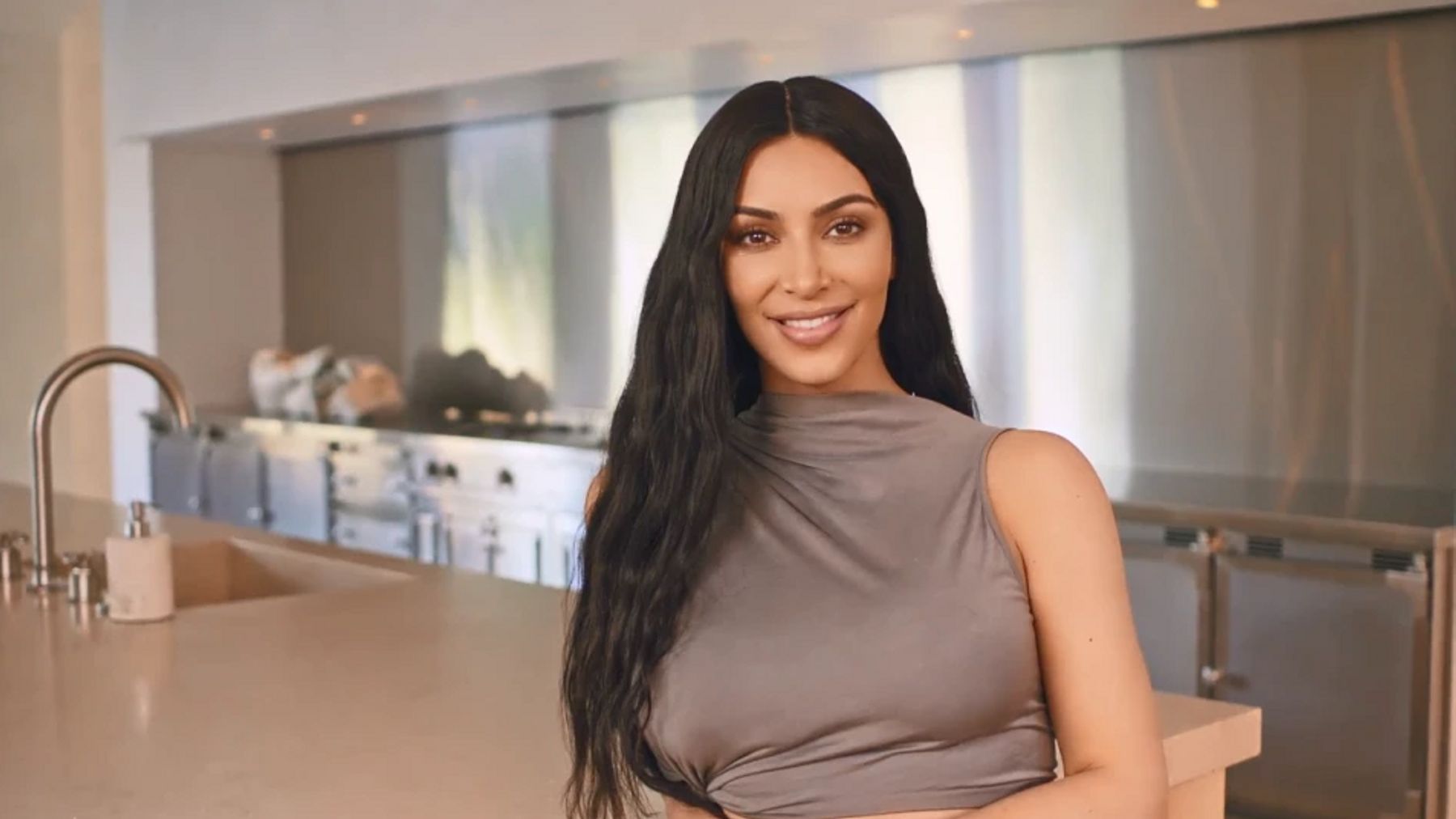 Kim has chefs and a full staff to cook for her, but she still likes the idea of having a fancy kitchen. You never know when Architectural Digest might show up unannounced, right? So, according to The Independent, she bought herself a Swarovski-encrusted refrigerator worth $1 million.
Kylie Spent $12,500 on a Stroller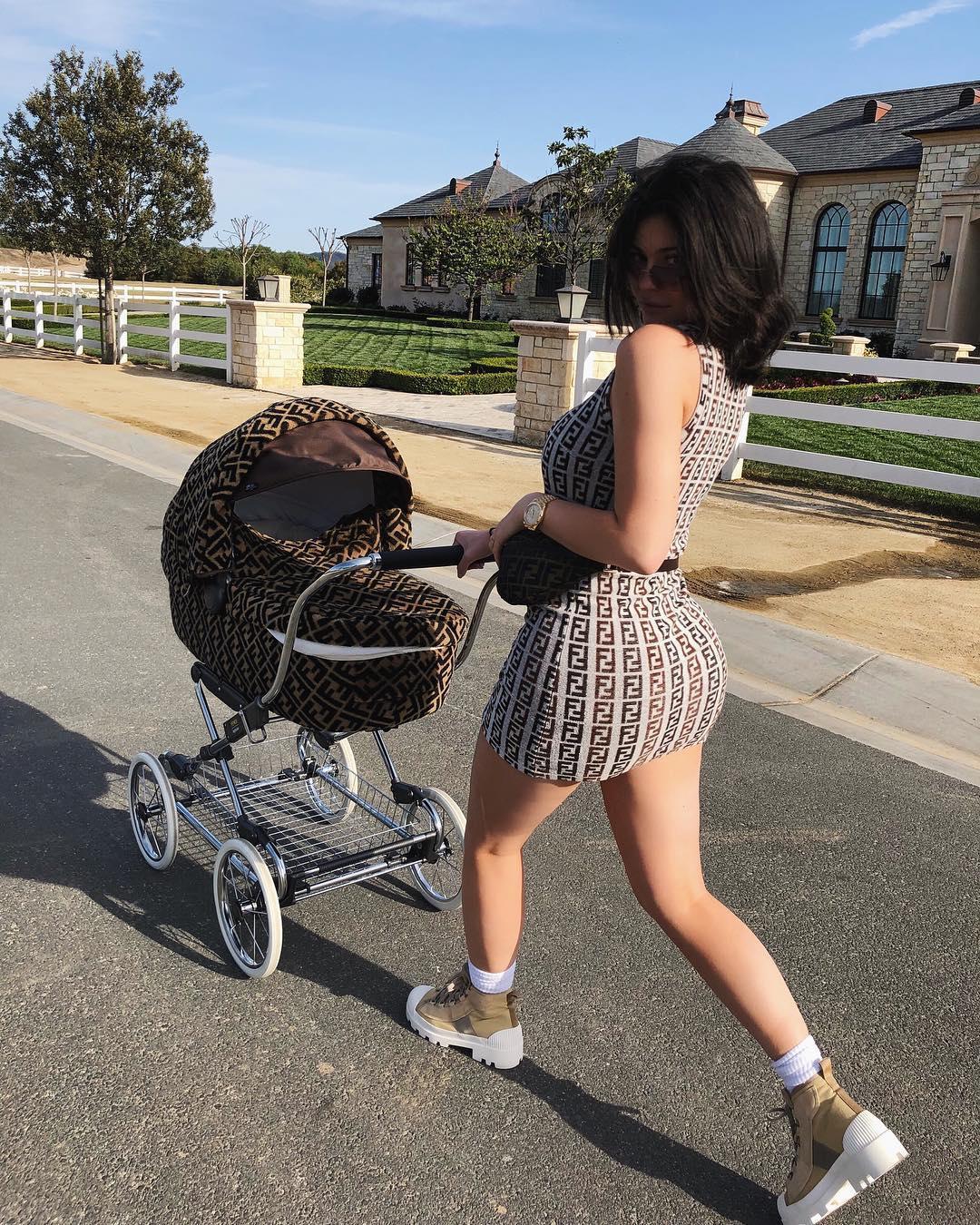 In 2018, Kylie blew $12,500 on a luxurious Fendi stroller and then posted a photo on Instagram. Needless to say, her post went viral fast. Isn't it funny that even though you're an adult, you kinda feel jealous of a baby?
Kim Paid $74,000 on Inmate's Rent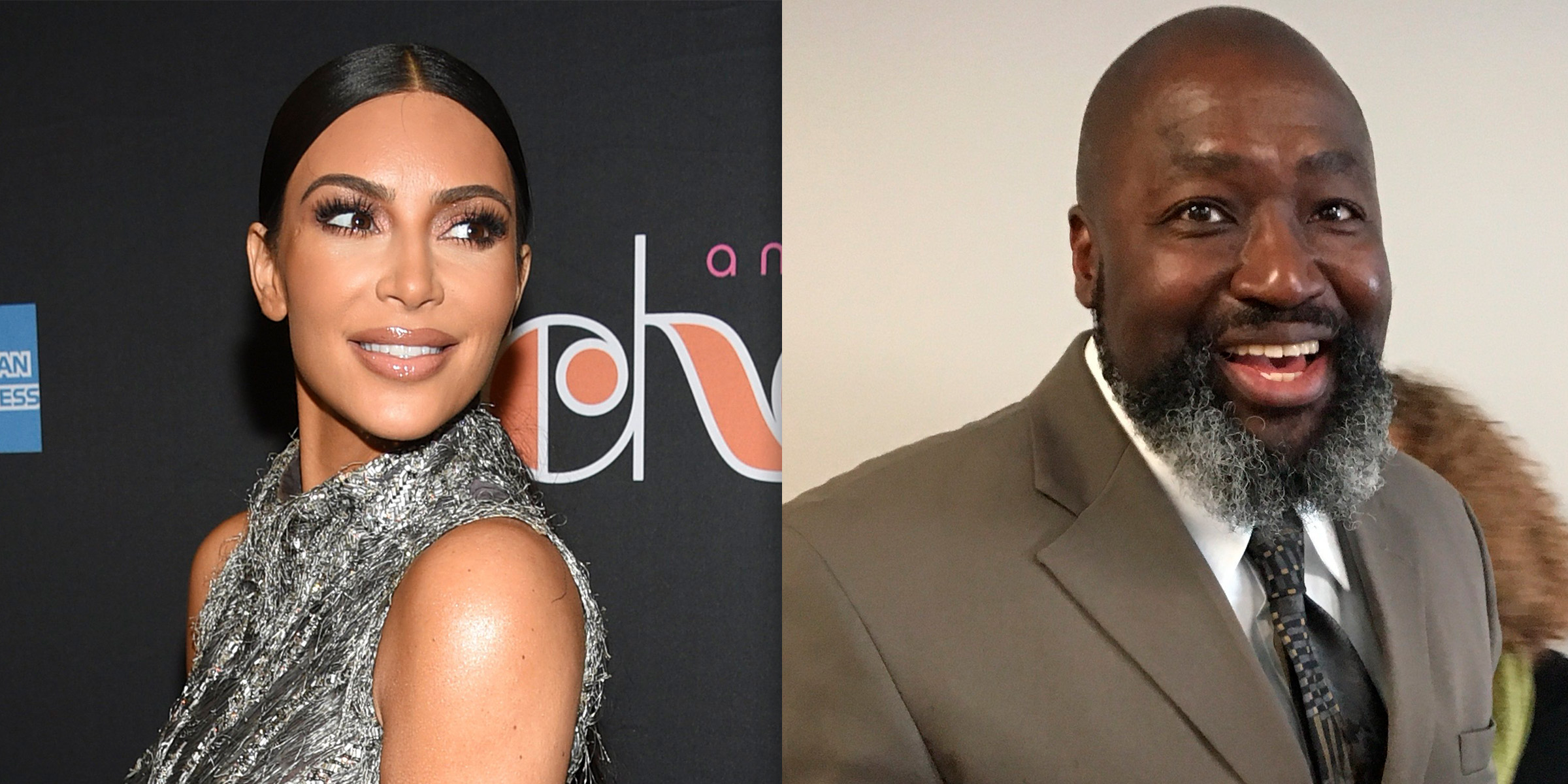 When inmate Matthew Charles was released from prison under the First Step Act reform law, Kim offered to pay his rent for the next five years. So, assuming that Charles' rent was about $1,300 a month, she'll probably spend about $74,000.
Kylie Gave Away a $2,010 Backpack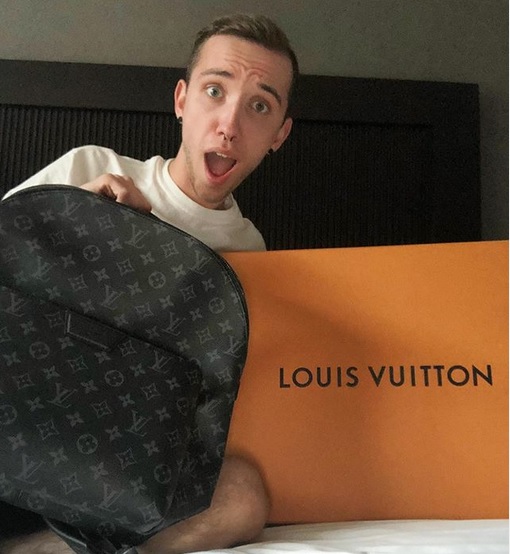 Kylie is super rich, but she's also super generous, too. Just ask one of her biggest fans, Johnny Cyrus. As a reward for being so loyal to her, she gave him a $2,010 Louis Vuitton backpack for his 21st birthday. It was a small price to pay because her fans are her livelihood, after all.
Kris Bought a $3,000 Versace Coat
Kris Jenner has a flare for fashion. Then again, all the ladies in her family have an impeccable sense of style. But she proved she was a cool grandmother when she reportedly spent $3,125 on a Baroque-print padded jacket from Versace for her grandson, Mason.
Kim Bought a Mansion for $60 Million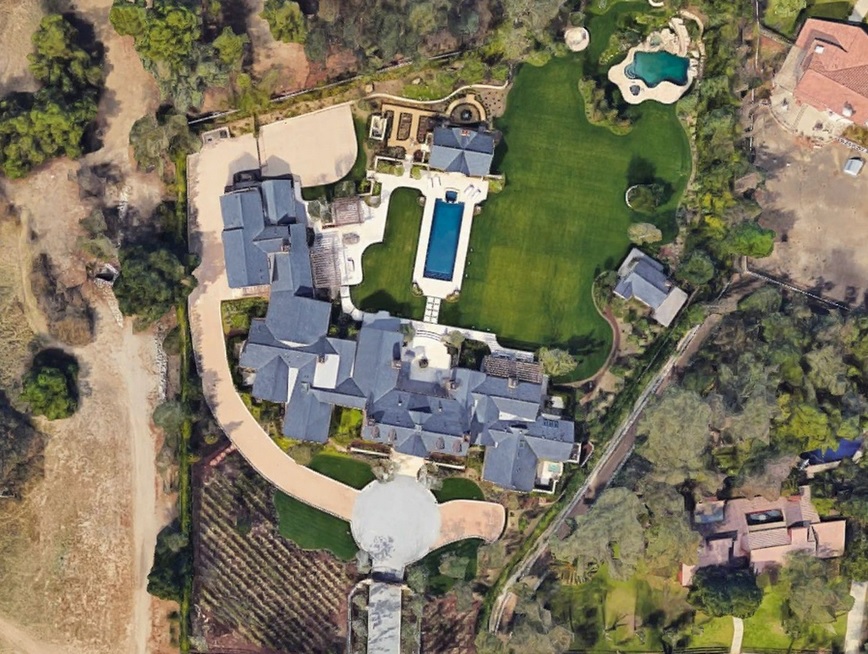 Kim bought a mansion in Hidden Hills, California, for a lousy $20 million. It features a monochromatic themed interior with white walls, white floors and white furniture. And now the property value of the mansion is about $60 million.
Kimye Spent $4,000 on a Disney Trip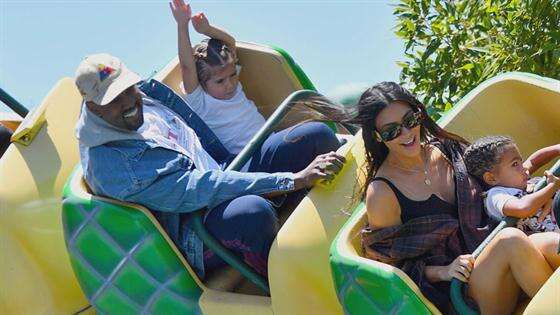 Kim and Kanye wanted to show North the time of her life. So, they all went to the happiest place on Earth, aka Disneyland, in Anaheim, California. The trip reportedly cost $4,000 for the VIP tickets, treats, souvenirs, and private concierge alone. That's a whole lot of cash for a six-hour trip!
Kylie Spent $345,000 on a Birthday Party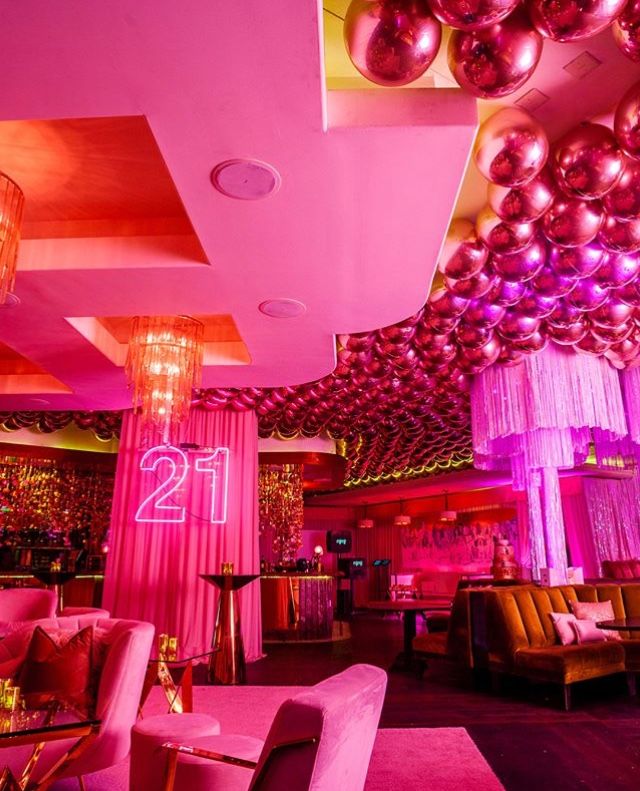 Kylie decided to throw off a lavish Barbie-themed birthday party a Delilah's in West Hollywood, California because you only turn 21 once, right? It was such an extravagant event that it cost over $345,000. Travis Scott performed at her party and even comedian Dave Chapelle attended the event to do a mini stand up show. Her jumpsuit alone cost $8,000, but the price tag on her Martin Katz ring is what raised some eyebrows. It's estimated to be worth a cool $148,000. Plus, there was a ball pit, a photo booth, and an open bar, so you can easily see how she ended up spending so much cash!
Kim Spent $6,000 on a Trench Coat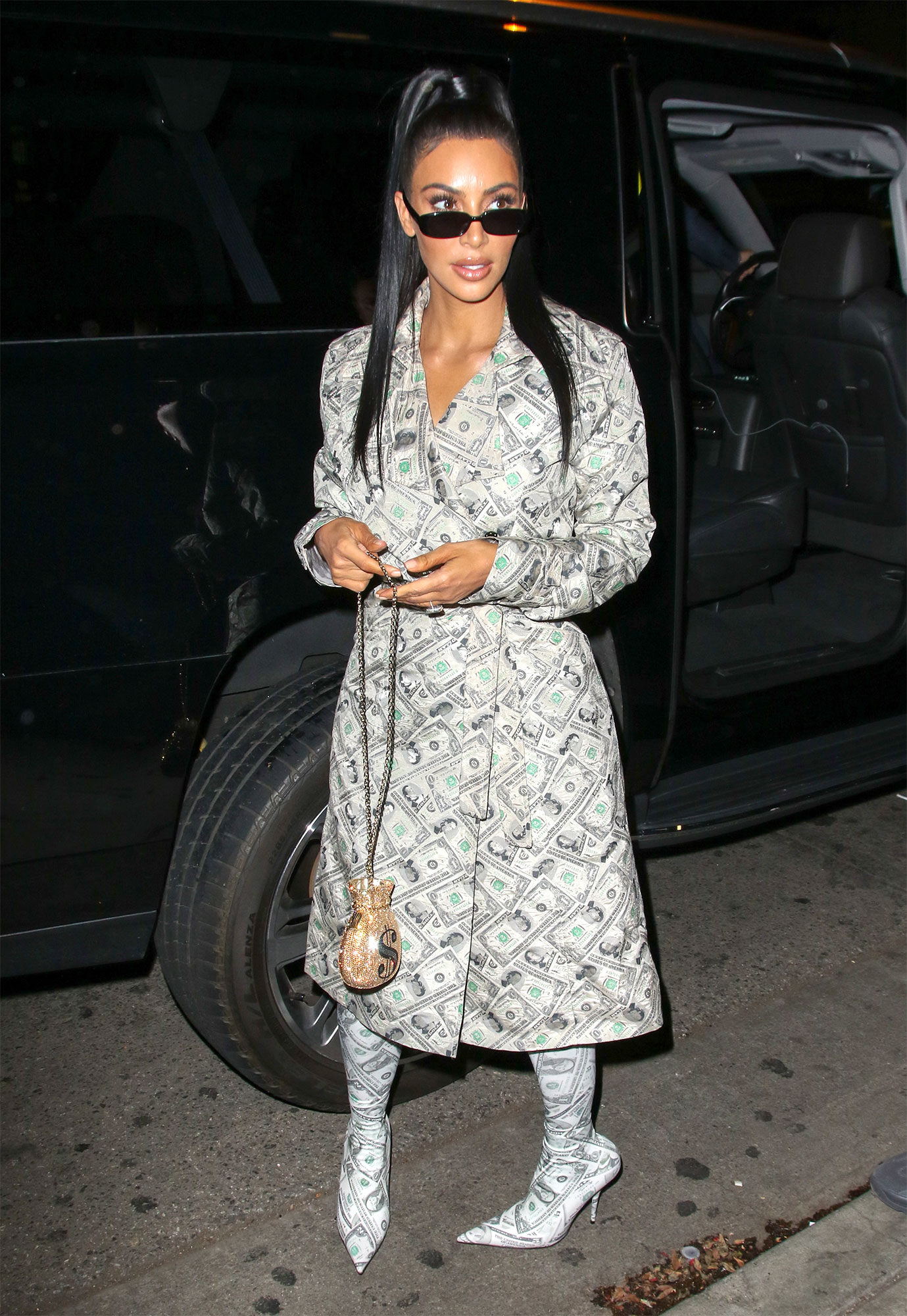 Kim bought herself a trench coat that was anything but ordinary. It was a 2001 Jeremy Scott vintage trench coat that was worth a whopping $6,000. What made it stand out even more was that it looked like it was covered in dollar bills. The irony!
Kylie Owns a $432,000 Birkin Bag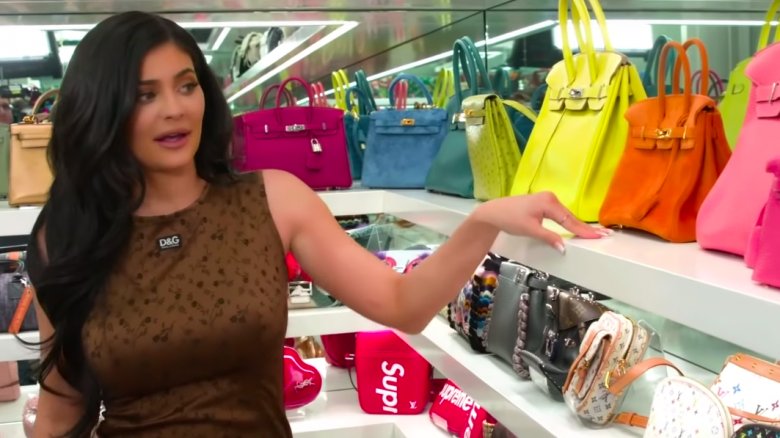 Kylie own a Hermes Himalayan crocodile skin Birkin bag that's worth $432,000 and is loaded with over 200 diamonds and 18-karat white gold hardware. Given how expensive it was, she'll likely cherish that bag for the rest of her life and then pass it on to Stormi.
Kim Bought a $35,000 Dior Bag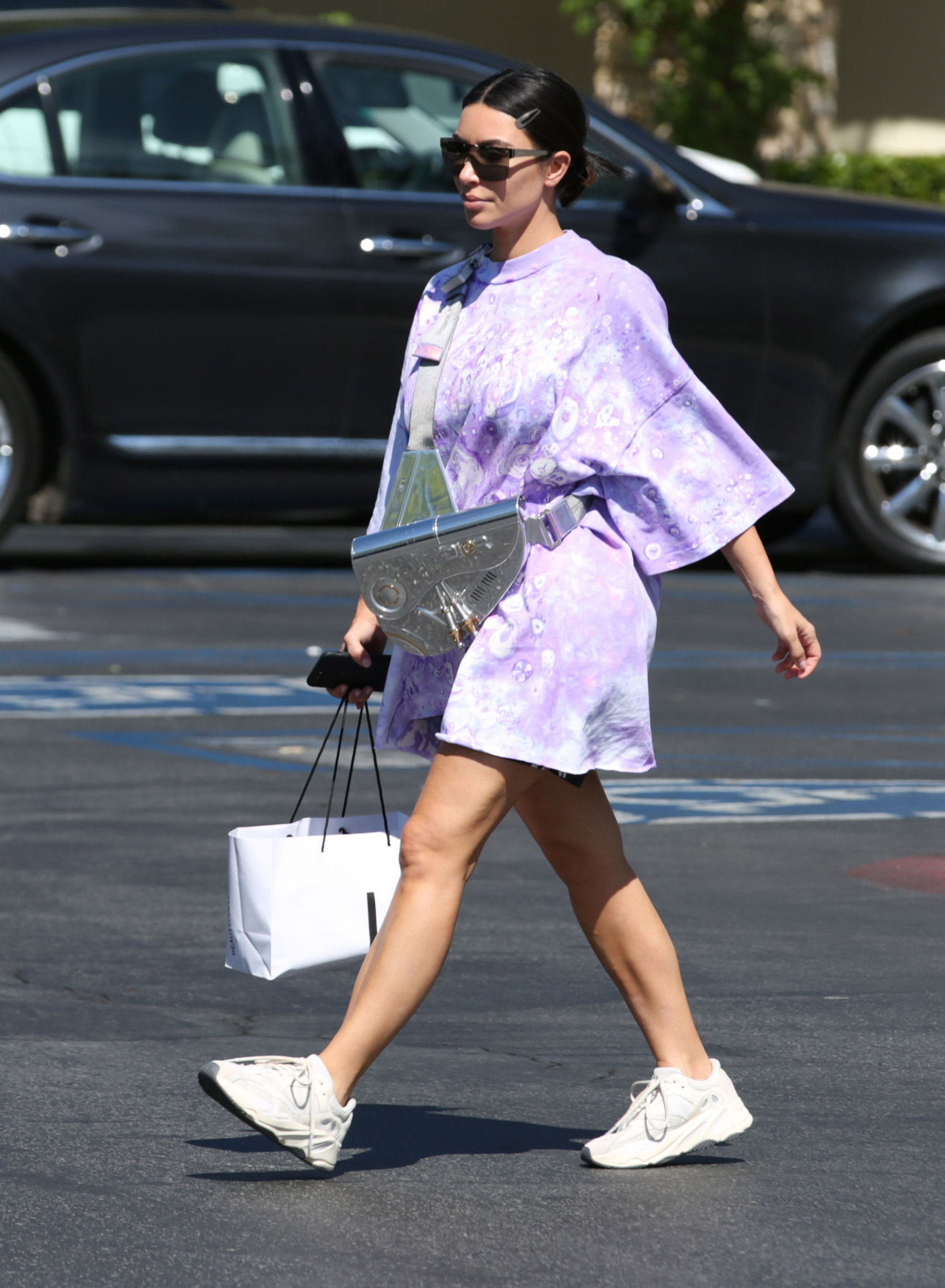 When Kim runs errands, she makes sure to take her Dior silver bag with her. And who can blame her? She spent $35,000 on it, so she likes to show it off when she's out and about. But sometimes, she'll let her daughter, North West, play around with it for a little while.
Kim Spent $4,000 on a Crib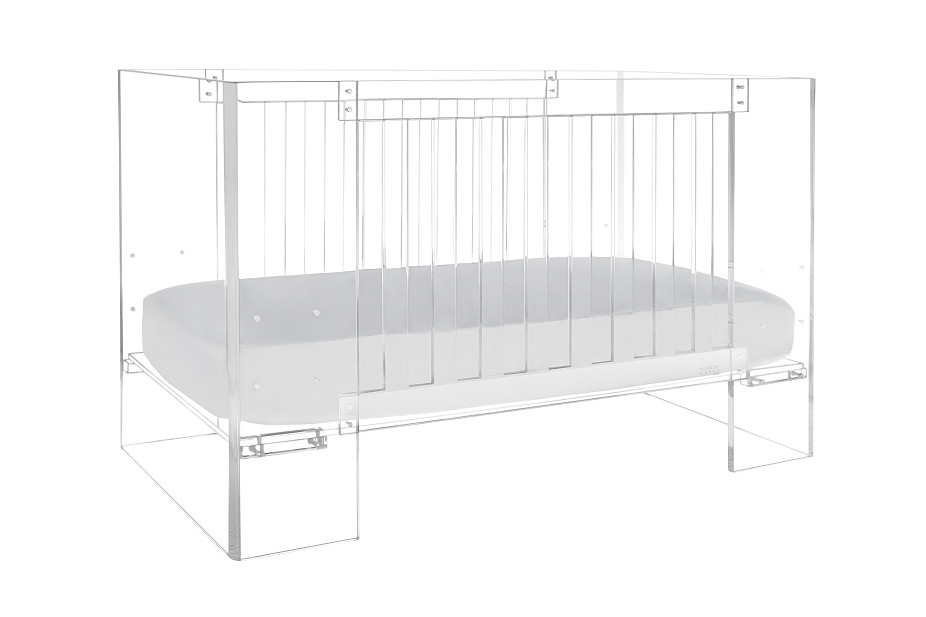 Kim has proven time and time again that she loves splurging on her kids. So, it should come as no surprise that she bought Chicago West's see-through acrylic Lucite Crib for $4,900. But it was more of a hand-me-down since Chicago's big sister North and big brother Saint used the crib first.
Kim Spent $923,000 on a Bed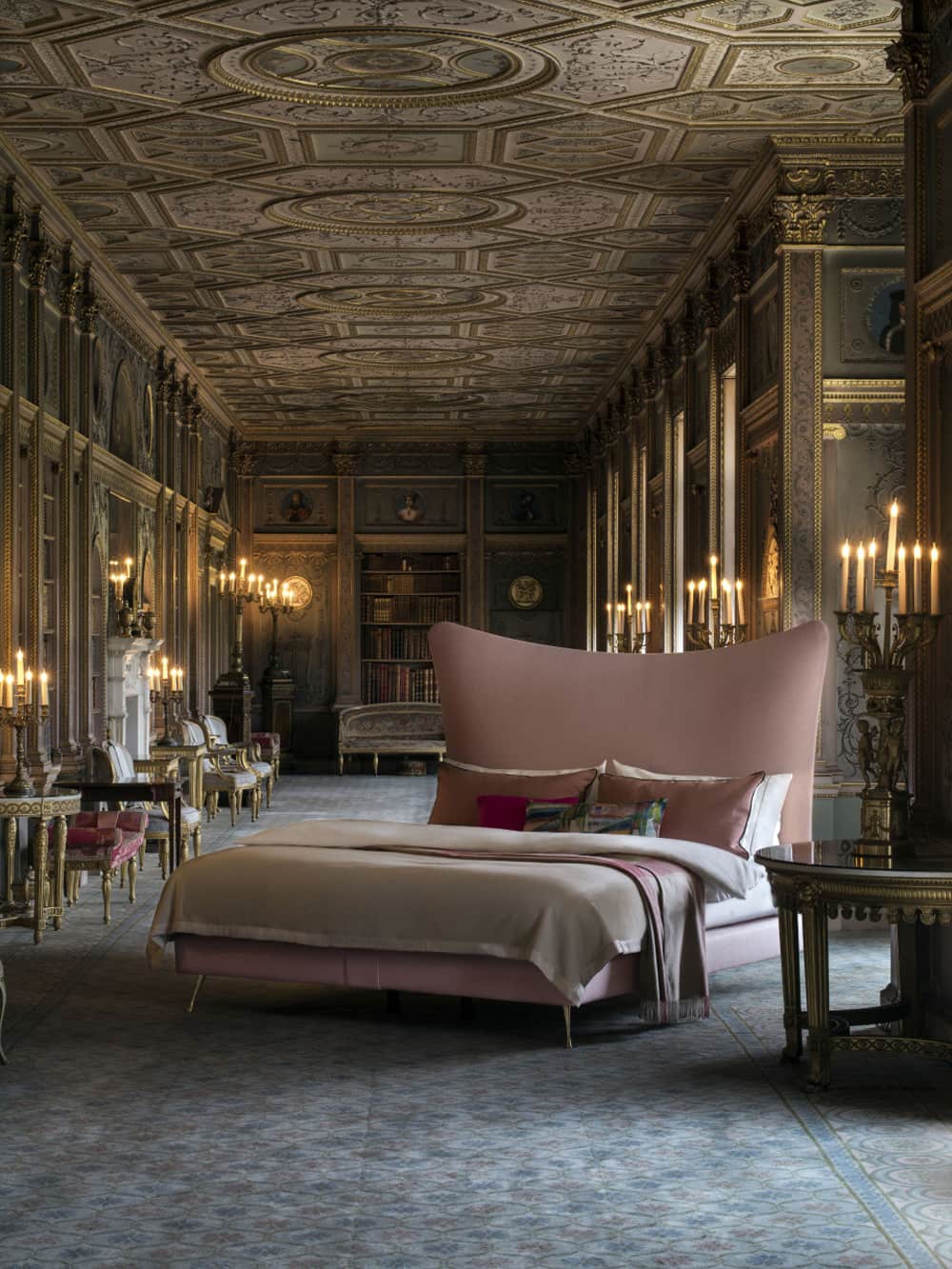 Besides fancy cars and golden toilets, Kim spent $923,000 on a bed. But this was no ordinary bed. In 2013, she bought herself a Savoir Royal State bed made out of Mongolian horsehair, virgin lambswool and star-lashed springs.