Many of the legendary bands we know and love had humble beginnings. Heck! You could have probably passed them on the streets and wouldn't have blinked an eye. But judging from this "at the beginning versus after they got famous" pics, it's safe to say they were always destined for greatness.
Bee Gees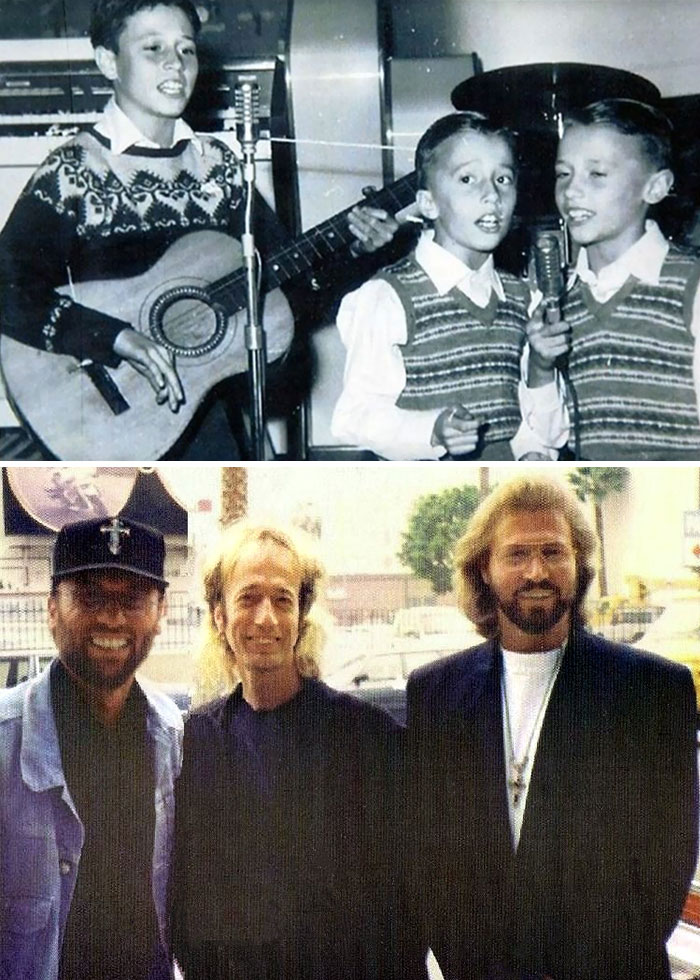 The Bee Gees started out as the Rattlesnakes in 1958. Just look at them. They were mere pups! Rumor has it they planned to lip sync in a local cinema, but the record broke so they sang live and everyone loved them. From there they went on to become legendary pop music stars whose musical talents have withstand the test of time.
The Beatles
The Beatles look young and green in this photo taken in 1958, a year after they formed their band. They were originally called the Blackjacks and then the Quarrymen. After some food for thought, they eventually decided to call their band, The Beatles, and the rest is history! Years later they became the most influential rock band in the music industry. Their original and trendy beats have kept pop music going over the years.
Nine Inch Nails
The rock band Nine Inch Nails started out in Ohio in 1988. Trent Reznor became the only official member until Atticus Ross joined him in 2016. But one thing's for sure, these men aged gracefully like fine wine. And just like The Beatles, their powerful songs will always manage to stay relevant.
U2
U2 formed in 1976 and as you can see, they were practically children. Despite being super young, the guys already had tons of potential. Over the years, the band consisting of Bono, the Edge, Adam Clayton, and Larry Mullen Jr., became the Irish rock band everyone was listening to. Their music feels personal to fans who consider U2 to be the greatest band on the planet because of their completely unique sound.
Radiohead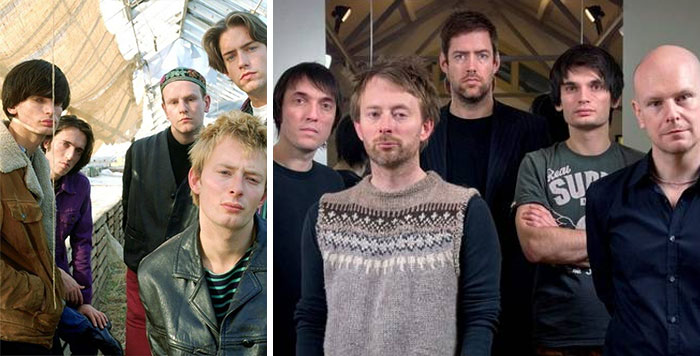 They looked like college students before they were famous. But when Radiohead formed in 1985, things really took off for this alternative English rock band. In fact, they have one of the most faithful cult followings ever.
Green Day
This photo was taken before the American rock band led by Billie Joe Armstrong got together in 1986. They were only 14 at the time. They got cooler and bolder after they achieved fame and one of them even dyed their hair blue. As they matured, so did their songs, as they infused their sound with a profound dose of maturity.
Linkin Park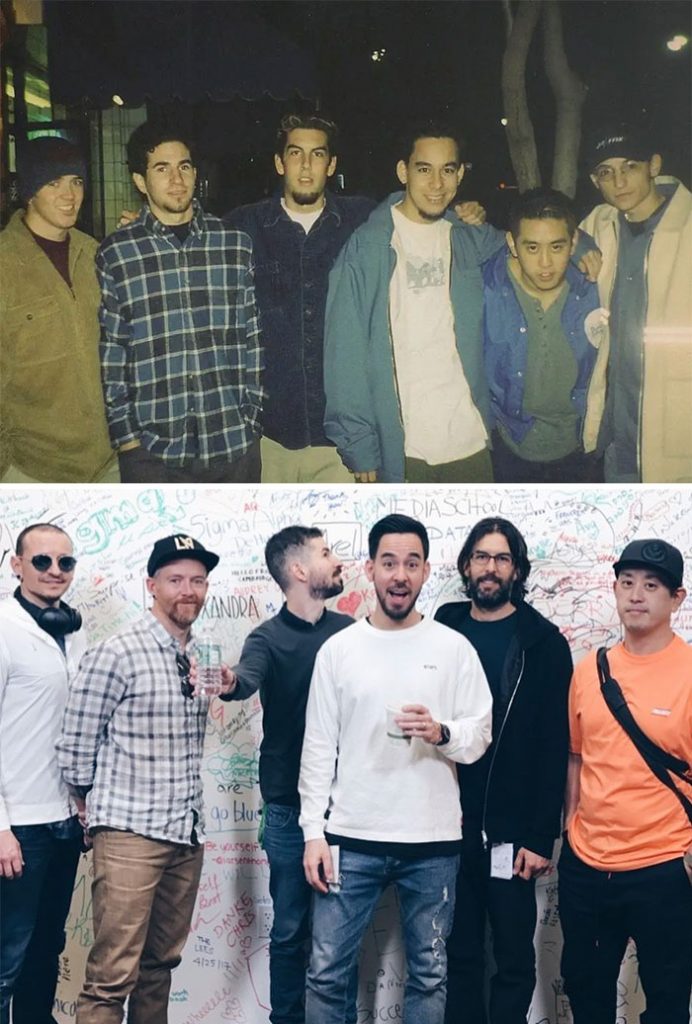 From the before photo, you can already tell that Linkin Park was started by high school buddies Mike Shinoda, Rob Bourdon, and Brad Delson. The band grew and became a truly mega-scale rock band that no one could have foreseen.
Metallica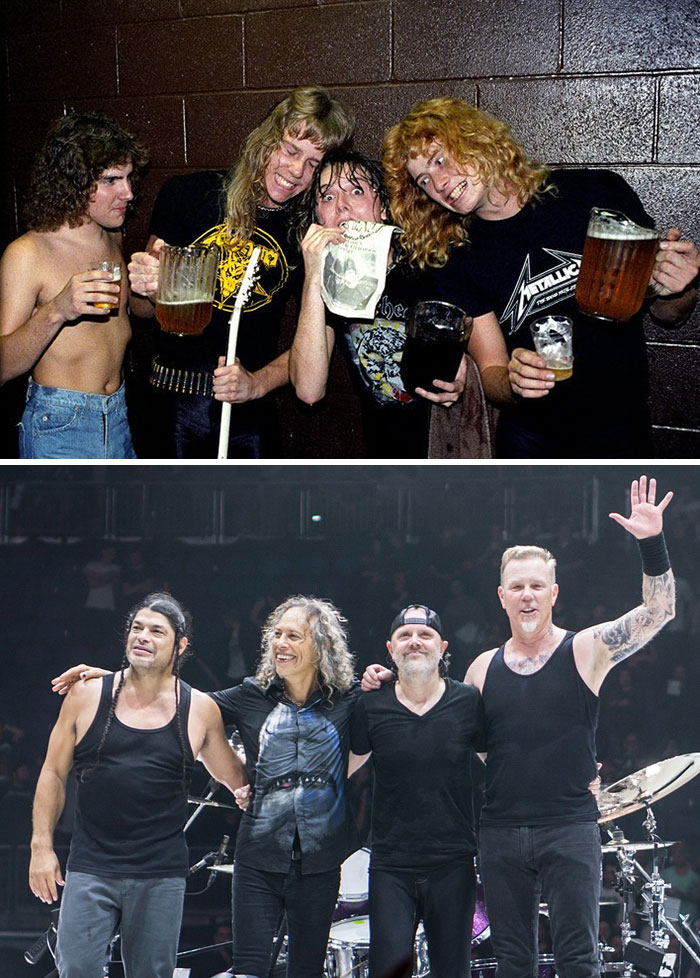 Metallica started out in 1981 and had four kids who obviously loved to drink, party, and goof around. But they also brought heavy metal back and to this day they keep on playing at sold-out arenas across the globe. They may be one of the greatest heavy metal bands and songs like "Battery" and "Am I Evil" will never get old.
Rolling Stones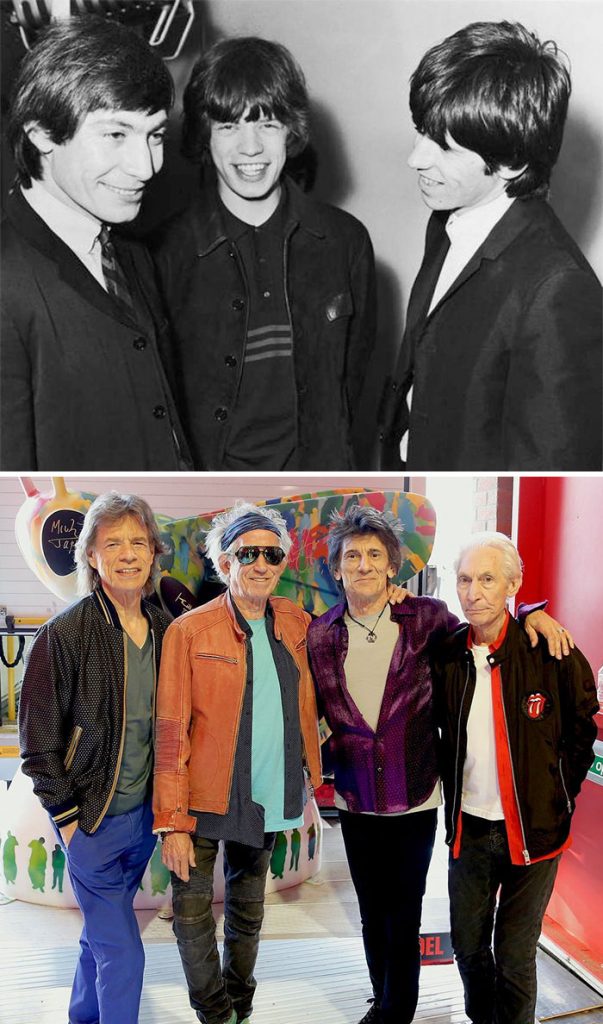 The English rock band came into existence in 1962 and names like Mick Jagger, Keith Richards, Bill Wyman, Charlie Watts, Ian Stewart, and Brian Jones became rock 'n' roll household icons. Their songs are great, and they're still growing strong even after all these years, which just comes to show you that age is nothing but a number when it comes to rock 'n' roll.
Depeche Mode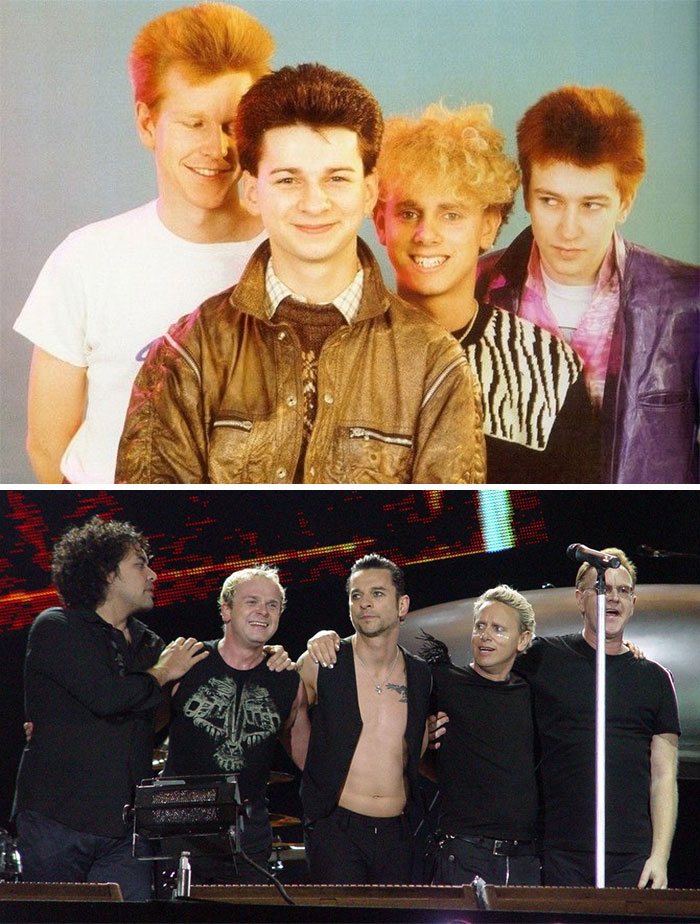 The band came together in 1977 and found inspiration from another band called The Cure. But in those days, Depeche Mode was known as No Romance in China. The band has grown and matured over time but they can still deliver some dark synth-pop lyrics and captivating performances that make the crowd go crazy.