Heidi Klum once said, "In our house, it's Halloween all year round." The mother of four and a stunning lady, Heidi Klum keeps her makeup artist on speed dial. She has forever been sporting seriously spine-chilling Halloween costumes and there's no way anyone can bring her game down. Klum, no doubt will be hosting her grand Halloween party this year, but before we get the sneak peek of what she will be sporting this year, let's give a throwback to all her previous Halloween looks. She has definitely sported the most dramatic and sexy personas all these years. Images via
Imgur
Here are all of Heidi Klum's legendary Halloween costumes over the years.
1. Heidi Klum as Goth Pippi Longstockings in 2000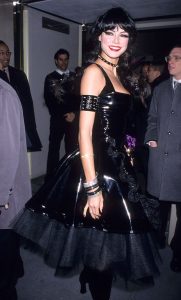 2. Lady Godiva in 2001. Who would have thought Heidi look as spectacular as the Lady Godiva?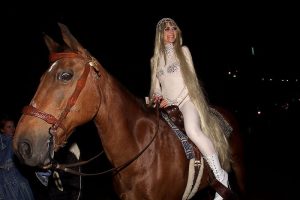 3. Oomphing it up with Sexy Betty Boop in 2002.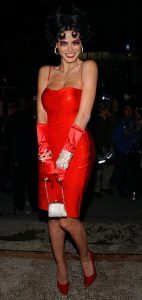 4. As the Gold Alien, 2003 Now that's called a creative Halloween costume.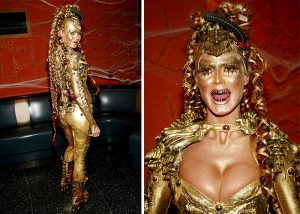 5. Klum as the Red Witch, 2004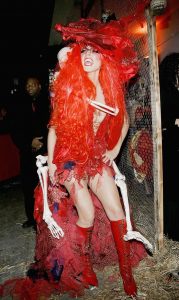 6. Woh wouldn't love a vampire? 
7. The Forbidden Fruit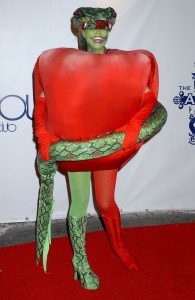 8. Not sure if this costume is to scare people or turn them on!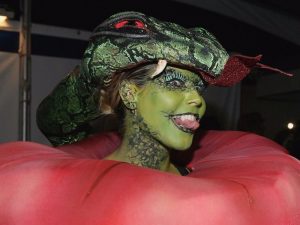 9. The sexy CAT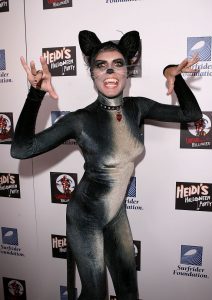 10.Goddess Kali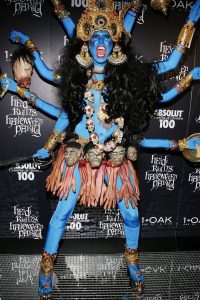 11. A crow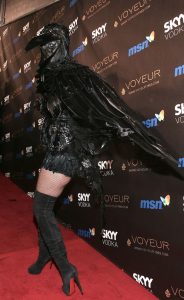 12. Super Hero Klum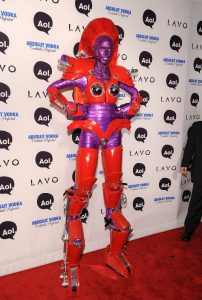 13. "Bodies" Cadaver in 2011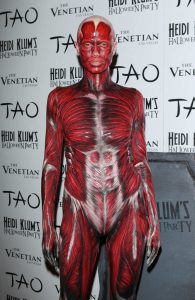 14. Being an ape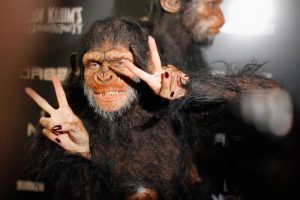 15. And whoops the nip slip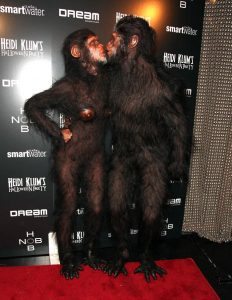 16. The sensuous Cleopatra!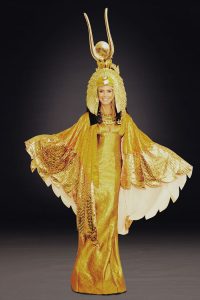 17. The 95-year-old Heidi.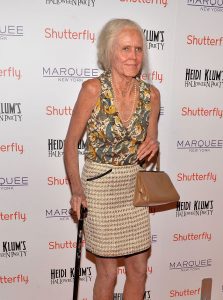 18. Butterfly in 2014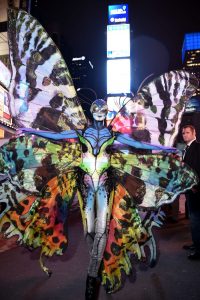 19. Jessica Rabbit, Umm…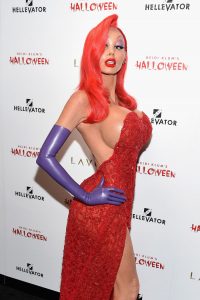 20. Herself, of course. Like why not?