Everything is better in pairs, especially when you have a twin. But what happens if you have a twin, that's not genetic? These people are lucky because they happen to look a lot like some of the coolest celebrities around. So next time you ask your favorite star for an autograph, you might be following one of these doppelgangers.
April Gloria and Taylor Swift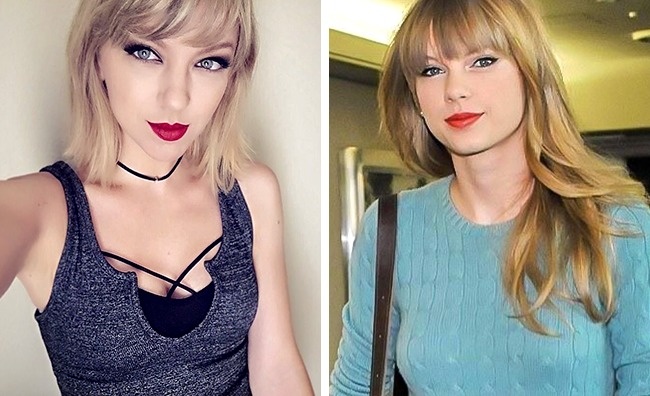 If singing sensation Taylor Swift can't come to the phone right now cause she's dead as her hit, "Look What You Made Me Do" suggests, then cosplayer and cat enthusiast April Gloria would be more than happy to take over until she rises from the dead. The resemblance is seriously uncanny!
Sofia Solares and Selena Gomez
Sofia Solares is a lifestyle, fashion and makeup lover according to her Instagram. But we're loving the fact that she resembles actress and singer Selena Gomez so much. But would Gomez's ex, Justin Bieber be able to tell the difference?
Ellinor Hellborg and Adele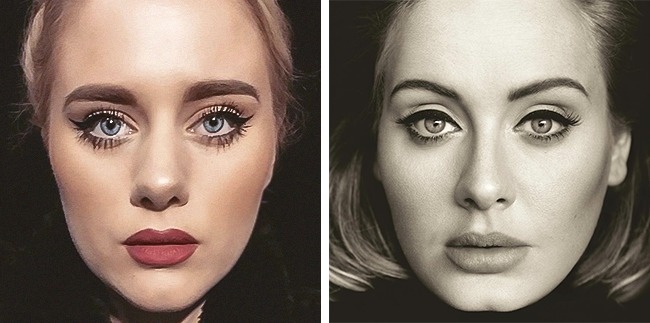 Ellinor Hellborg is a blogger who loves to talk about life and makeup. And she's also got one thing that makes her stand out and that's the fact that she looks a lot like singer Adele. But the Swedish beauty loves to experiment with others looks on Instagram.
Kami Osman and Kim Kardashian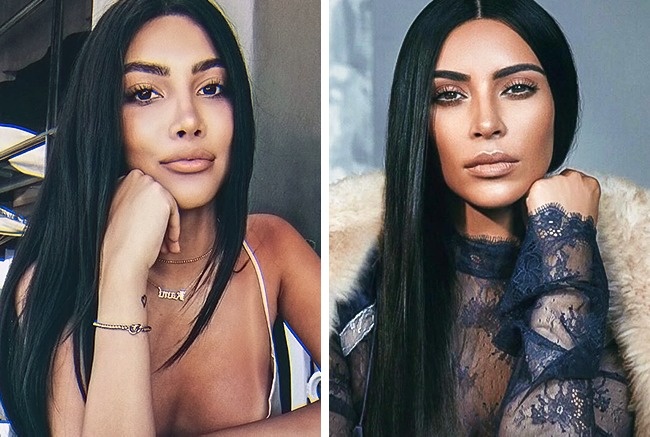 If reality star and beauty mogul Kim Kardashian ever needed someone to step in for her on "Keeping Up With the Kardashians," then Canadian singer and songwriter Kami Osman might be up to the task, since they're basically spitting images of each other.
Chelsea Marr and Angelina Jolie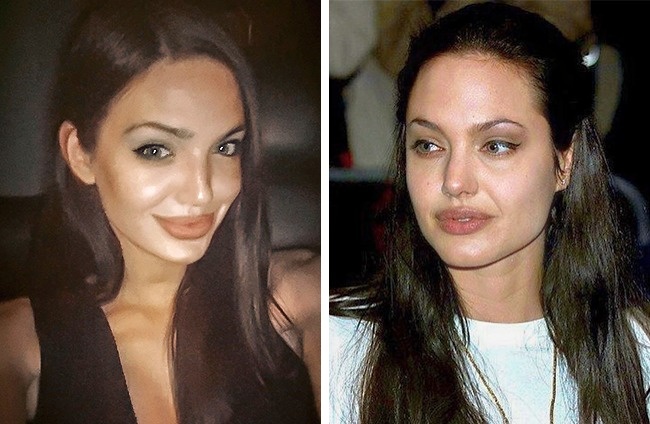 Chelsea Marr from London, United Kingdom, works in the human resources department at Alfred Dunhill. But if she ever gets tired of doing that, she can totally fill in as actress Angelina Jolie's body double. We doubt that even Jolie's ex, Brad Pitt, could tell these two apart.
Jacky Vazquez And Ariana Grande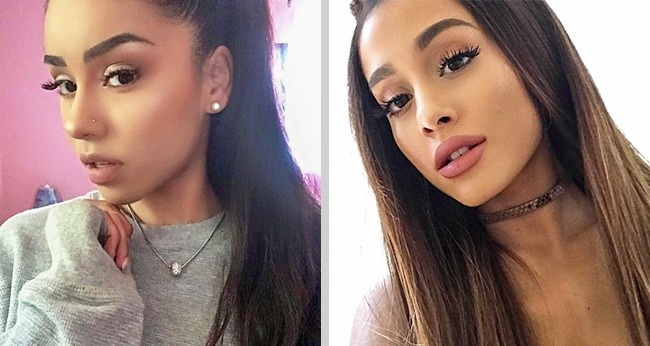 Maybe Instagrammer Jacky Vasquez was born with it, but she should consider picking up a mic and start singing, because she looks a lot like American pop and R&B singer Ariana Grande, especially with those brows and lashes.
Brittany Williams and Beyonce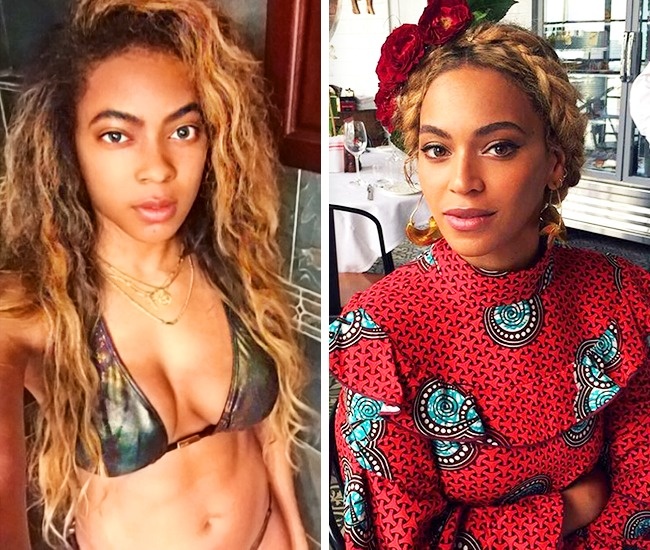 Brittany Williams goes by the name SurB on Instagram. And while very little is known about her, she appears to be a cosplayer, according to her Instagram. She's taken on a number of personas. But she didn't have to go all out to look like Beyonce. She's the singer's dead ringer.
Ty Jones and Ed Sheeran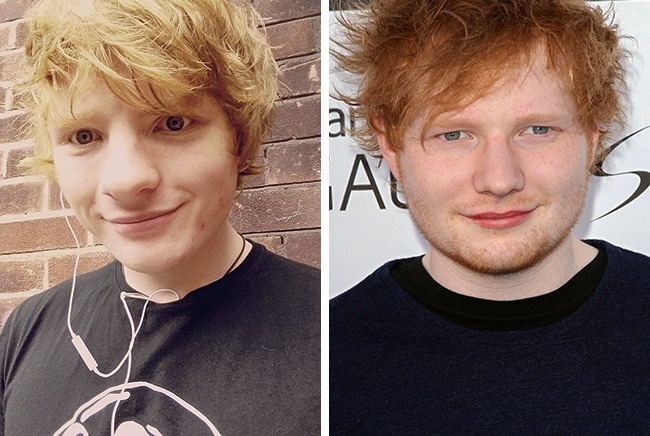 English singer-songwriter Ed Sheeran may have met his match in Ty Jones, who identifies himself as Ed's evil twin on Instagram. He also plays the guitar. And those looking for a shoutout from this fake Sheeran will be happy to know that he has a Cameo account and a YouTube channel called Life of Ty.
Johannes Laschet and Ryan Gosling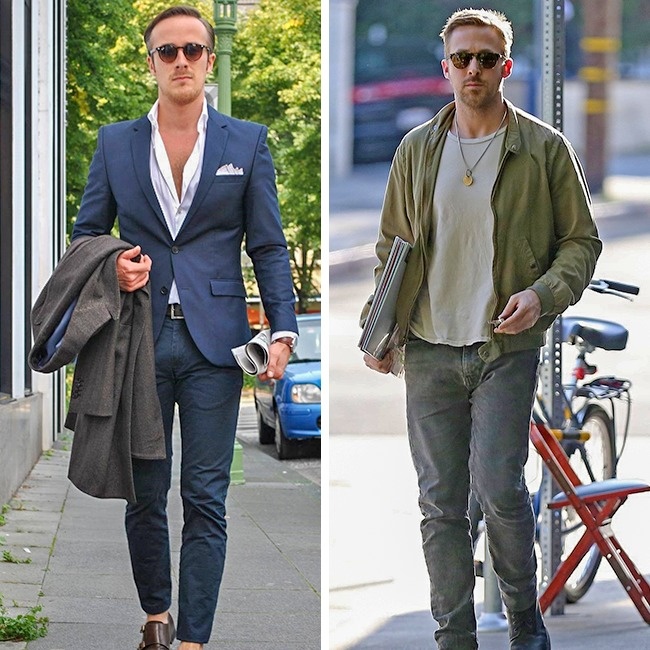 Blogger Johannes Laschet has been dubbed Germany's brand ambassador because he always likes to look classy. But what really catches our eyes and makes our hearts flutter is how much he looks like the dreamy actor, Ryan Gosling from "The Notebook."
Francesca Brown and Katy Perry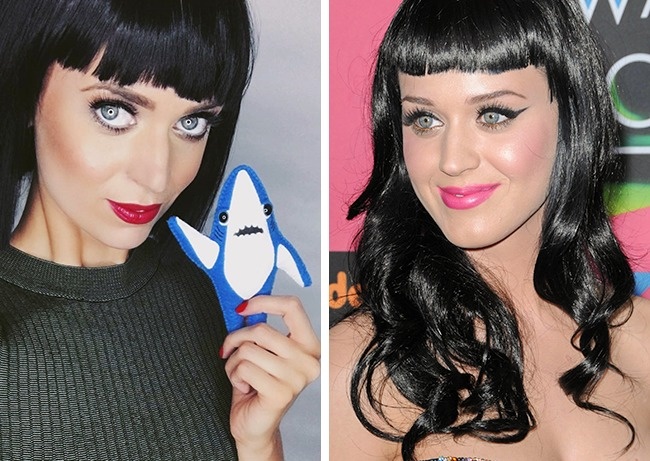 According to Francesca Brown's Twitter, she talks about football a lot. She's also a lover of Disney, llamas, Arsenal FC and "Grey's Anatomy," according to her Instagram. But she better lay low when the paparazzi are around because she looks like the spitting image of singer Katy Perry.
Andele Lara and Rihanna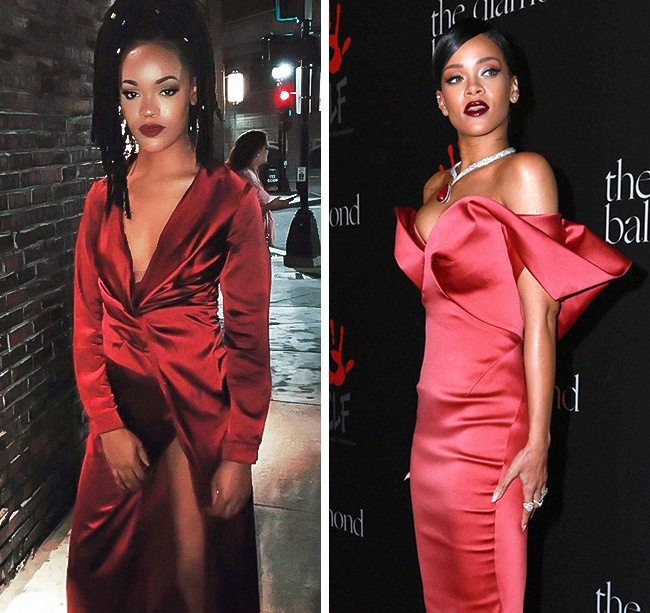 If Barbadian singer and actress Rihanna ever needs someone to cover for her on stage, then she can probably turn to her Doppelgänger. Andele Lara is a beauty entrepreneur, lash dealer and content creator. But she could totally pass off as our girl Riri.
Konrad Annerud and Leonardo DiCaprio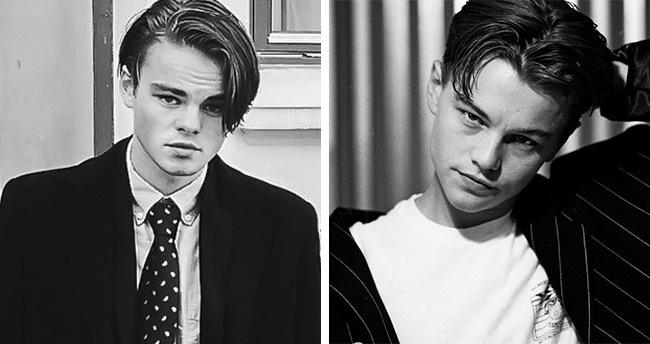 If American film actor and Titanic heartthrob, Leonardo DiCaprio ever gets tired of Hollywood, Swedish skateboarder, model and bartender Konrad Annerud could easily step into his spotlight as a younger version of Leo.
Megan Flockhart and Emma Watson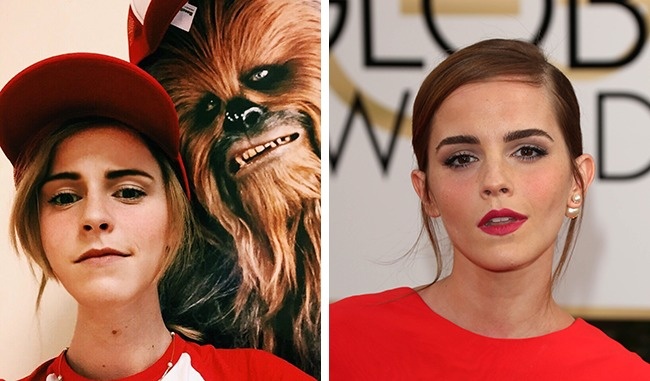 British actress Emma Watson, who played Hermione on "Harry Potter," may have retired her wand, but Megan Flockhart, who's a cosplayer wouldn't mind stepping into the role for a convention or two. She also does makeup, writing and acting, according to her personal blog.
Rebeca Maiellano and Shakira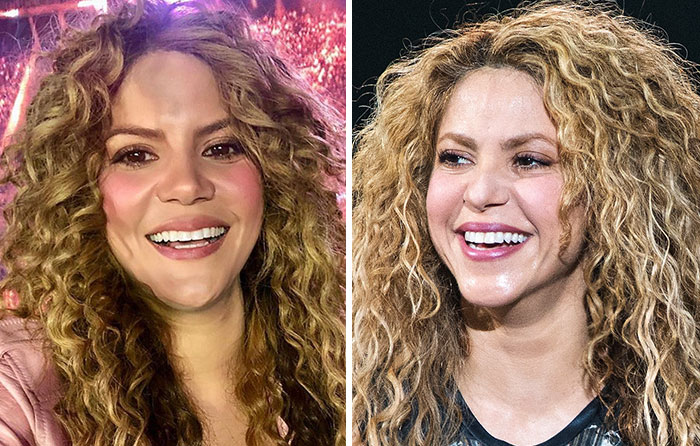 Rebeca Maiellano is a Venezuelan singer who also happens to look an awful lot like famous singer, Shakira. In fact, she does such a great job impersonating her that she's doing a show called Shakibecca Live 2019 and has been dubbed Shakira's international double.
Amethyst Rose and Lady Gaga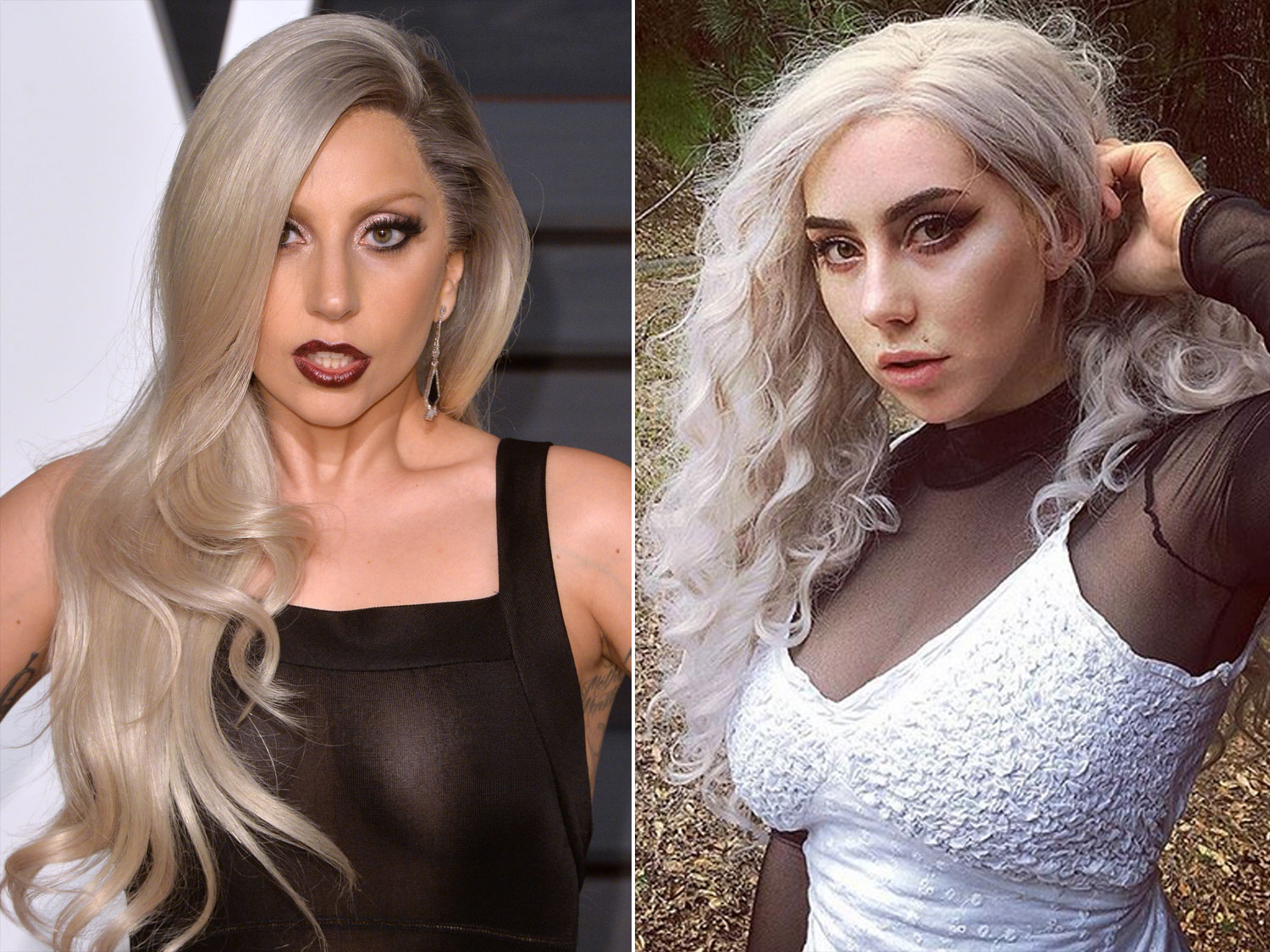 If Amethyst Rose had a dollar for every time someone compared her to Lady Gaga, she'd be rich! The Instagrammer rocks wigs of various color and often shows off her bold lips and striking eyebrows that have made fans notice how strikingly similar she looks to the "Joanne" singer.
Maria Wojciechowski and Laura Dern
Maria Wojciechowski is a stand-up comedian, but everyone kept telling her she looked like Laura Dern. But she had no idea who that was or that she was on "Jurassic Park" until she googled her. Now she has an Instagram called I Look Like Laura Dern with about 10,000 followers.
Guillermo Zapata and George Clooney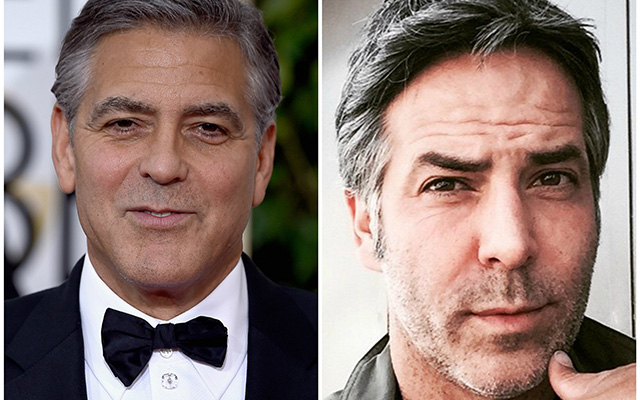 Guillermo Zapata is an Argentine model and co-owner of the Los Angeles restaurant SUR. He also bears a striking similarity to former "ER" actor George Clooney. With his rugged silver fox looks, the real actor's wife, Amal Clooney, would need to do a double take if she ever run into Zapata.
James Martin and Colin Farrell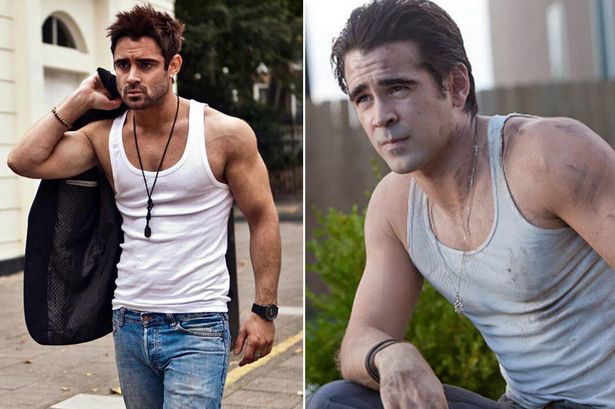 James Martin looks so much like Colin Farrell that most fans would probably ask for a DNA test to see if these two were separated at birth. But Martin is milking it all the way to the bank as an impersonator and fans can book him to appear at parties and events as Hollywood's favorite bad boy.
Andy Monk and Simon Cowell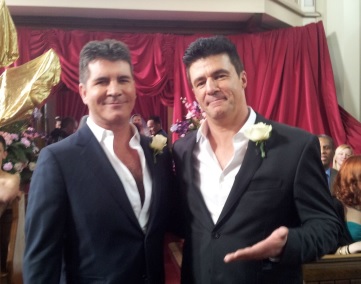 You could easily mistake Andy Monk for Simon Cowell. He has been a professional impersonator of the "America's Got Talent" judge since 2003 and is available for PR stunts, public appearances, parties, events and party DJing.
Matthew Hicks and Prince Harry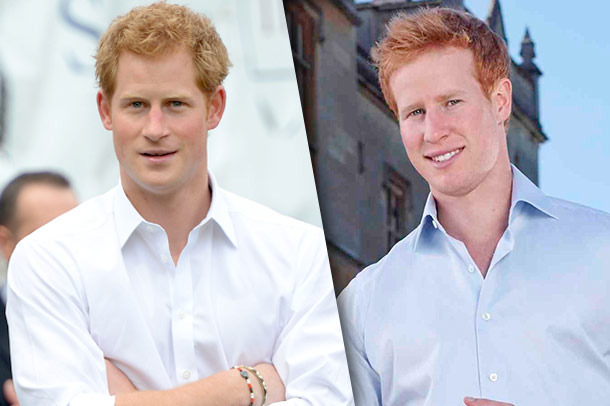 You might have seen Matthew Hicks on the reality show "I Wanna Marry Harry," where women competed to date Prince Harry. But they later learned that it was actually Hicks, a British environmental consultant. He also happens to be an amateur adventurer and aspiring photographer, but sadly, he's not a royal.
Sandra Wood and Cher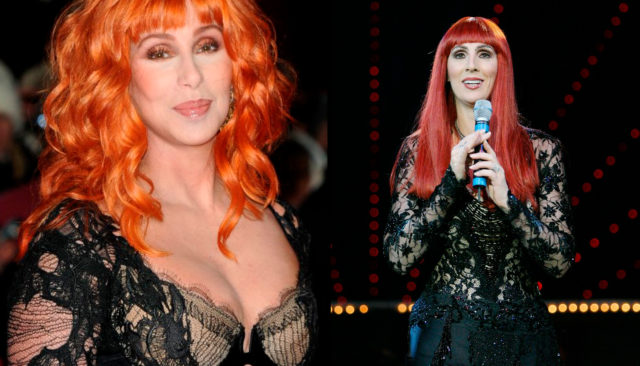 Sandra Wood has made a career of being a Cher impersonator. She's even been in one of Cher's music videos. But she also made a living as a choreographer, a dancer, and a show girl. Unfortunately, she is no longer available for booking, according to her business site.
Iza Ijzerman and Gigi Hadid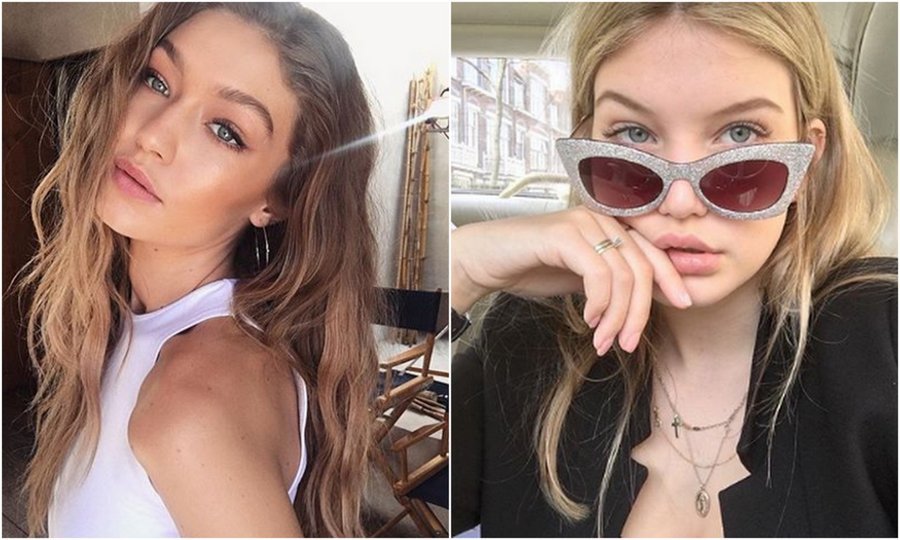 Gigi Hadid better watch out because Dutch model and blogger Iza Ijzerman could go after her job and her identity. But at first, she was none the wiser until she signed on with MiLK modeling agency and they posted a photo of her with the caption: "The new curvy Gigi Hadid."
Melissa Baizen and Angelina Jolie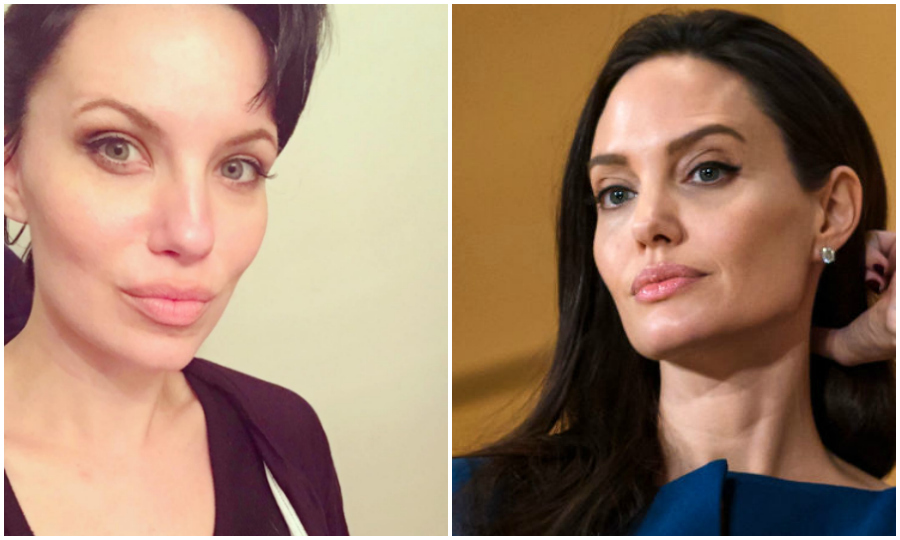 Melissa Baizen is an optical manager and a mother of two from Wisconsin. But her high cheekbones, green eyes, full lips and arched eyebrows make her look an awful lot like actress Angelina Jolie. And she's also a Maleficent cosplayer and a novice archer, according to her Instagram.
Katzenbach Twins and Bradley Cooper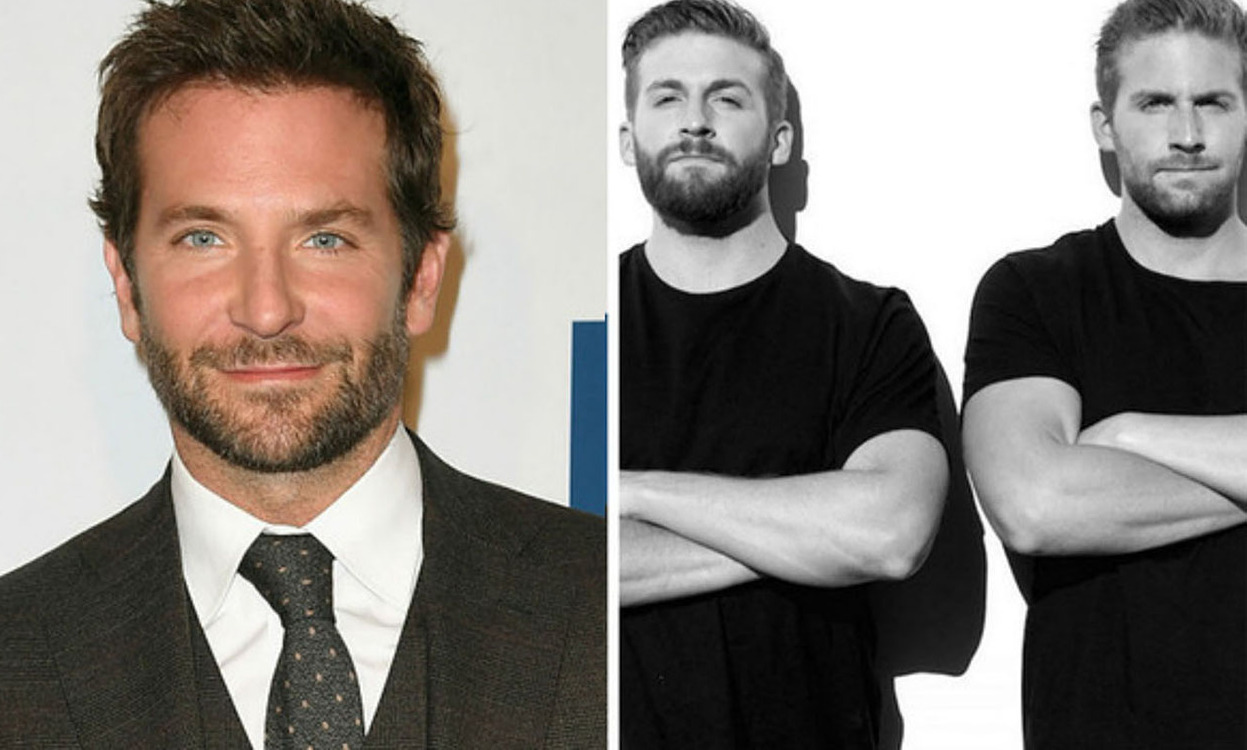 Twins Matt and Scott Katzenbach are always mistaken for "The Hangover" actor Bradley Cooper. But neither one of them has ever pretended to be him, even when Matt was confused for the actor when he visited the Sky Bar in Bangkok, where "The Hangover 2" was shot.
Jessica Burciaga and Jennifer Lopez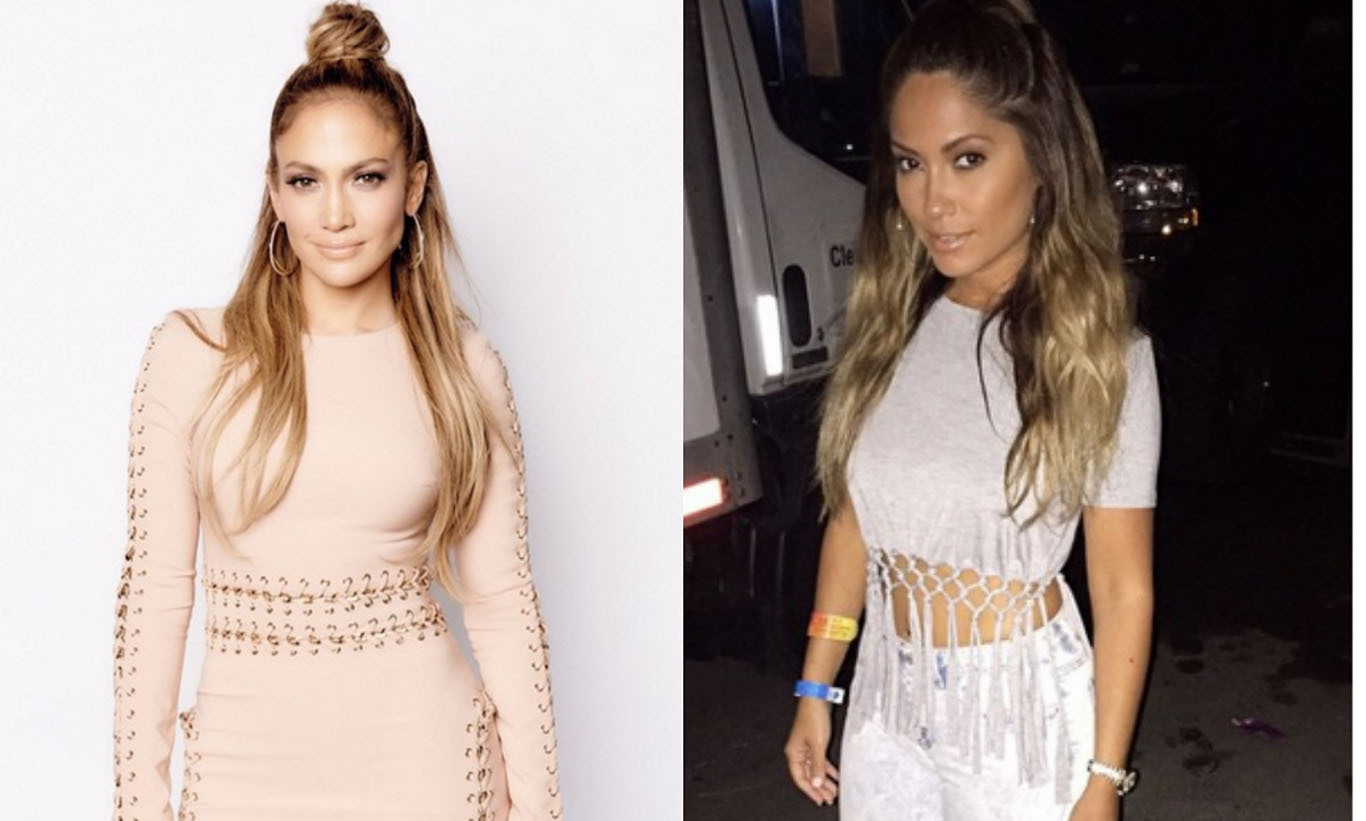 Jessica Burciaga is no Jenny from the block because she's from California. But she does look a lot like Jennifer Lopez. She's got the same beautiful curves, hairstyle, and glowing skin. She also has her own bikini collection and is a Fashion Nova ambassador.
Roman Burtsev and Leonardo DiCaprio
Russian native Roman Burtsev already had similar facial features to Leonardo DiCaprio. But the security guard starred in a reality show in the hopes of making him look more like the star by helping him get fit and recreating some of DiCaprio's most iconic movie scenes.
Claudia Sierra and Melania Trump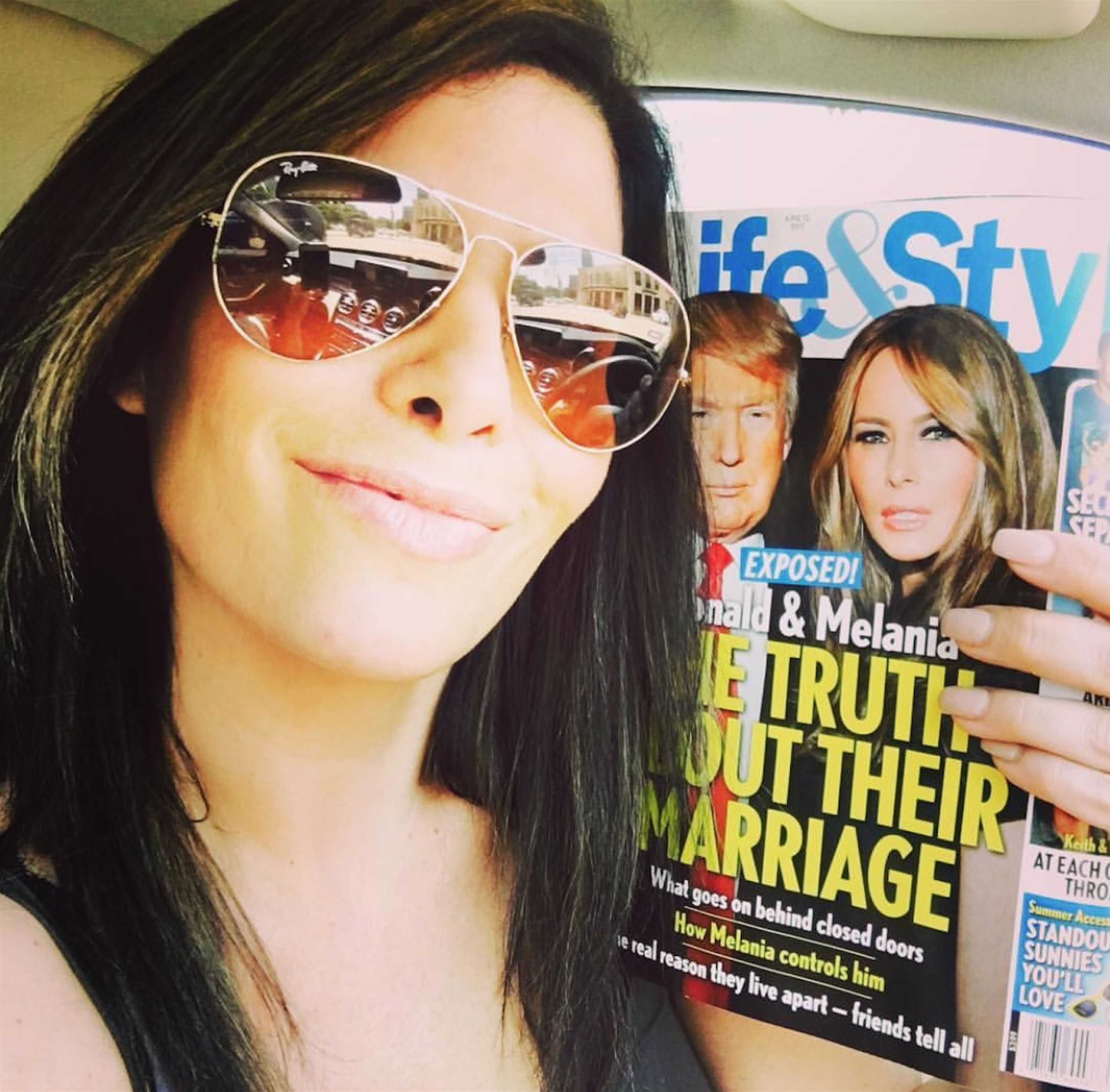 Claudia Sierra from Houston, Texas, had suffered from body image issues for years. Then she went under the knife nine times in order to look like a woman she thought was flawless: Melania Trump. "Melania Trump is the most beautiful woman," Sierra told Inside Edition. "She's perfect to me."
Martin Jordan and Gordon Ramsay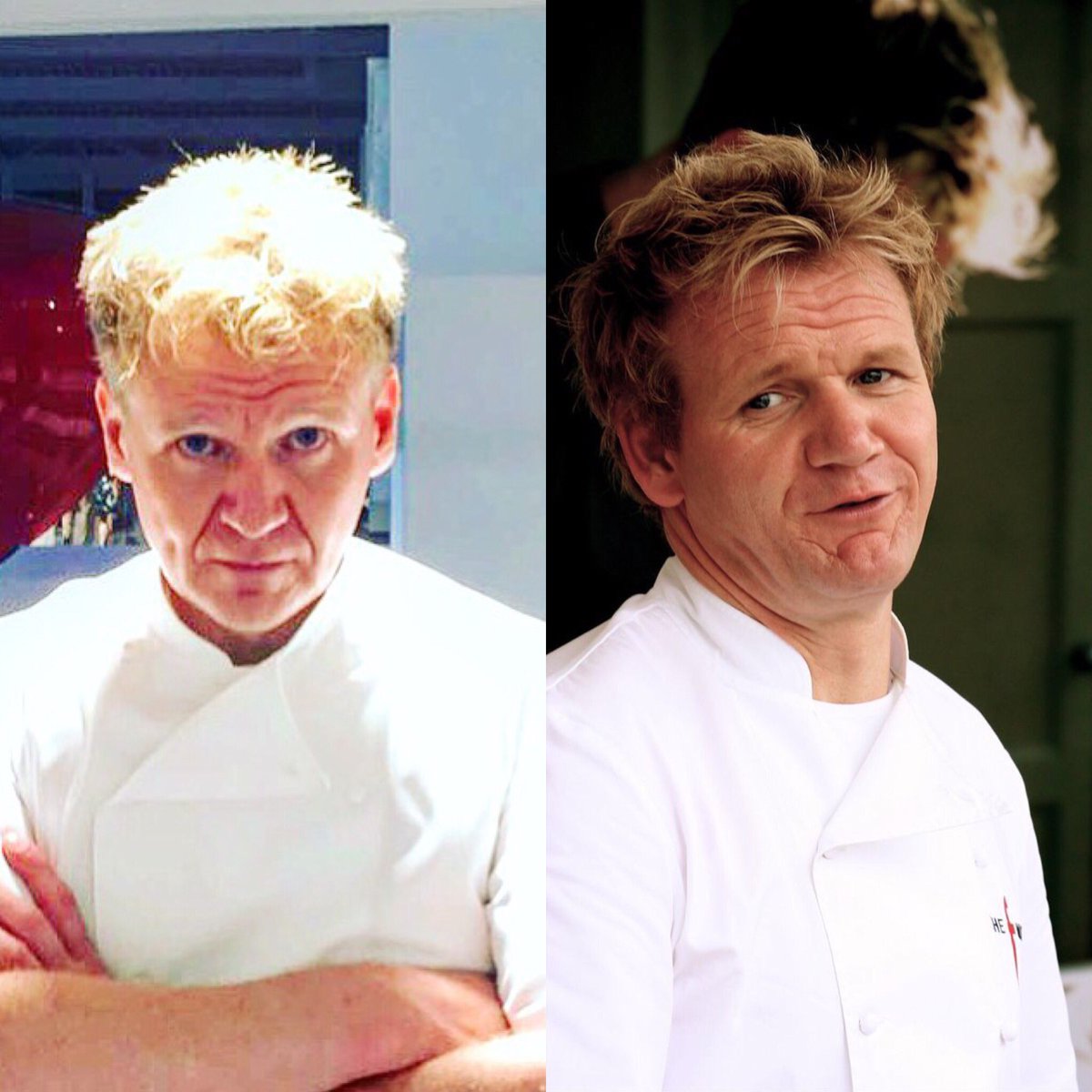 Martin Jordan makes a living as a look-alike and impersonator. He could pass off as chef Gordon Ramsay's twin and has appeared on CH4's Lookalikes Show. He also travels worldwide and has his own site where people can book him to play Ramsay.
Sean Connery and John Allen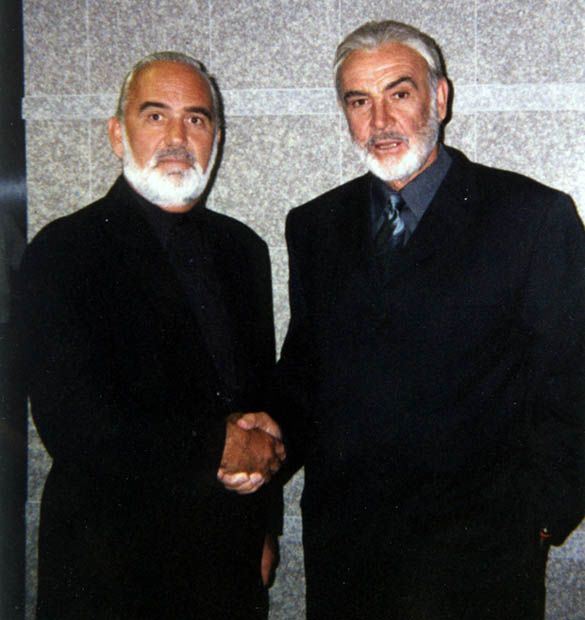 John Allen from Ocean Ridge, Florida, is no James Bond, but he can certainly pass off for Bond actor Sean Connery. In fact, you could say he's a spy-for-hire. He makes a living attending lavish parties dressed as the actor's most famous role.
Heidi Agan and Princess Kate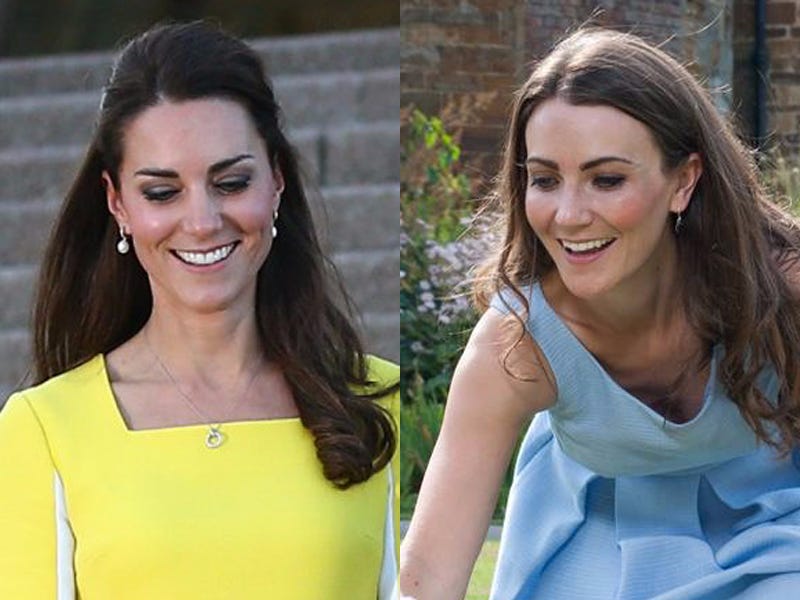 Heidi Agan gave up her lackluster job as a waitress to earn a living as a Princess Kate look-alike. "She's a gorgeous, gorgeous lady and she carries herself extremely well, so for somebody to say that you look like her is just incredible," she told Katie Couric in an interview on "Good Morning America."
Reggie Brown and Barack Obama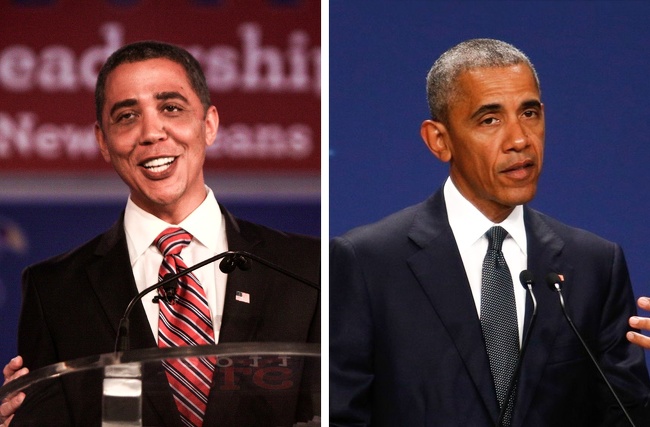 Reggie Brown is an actor who performs in parodies. But he went viral when he made a mock "Gangnam Style" video" dressed up as former United States President Barack Obama. The video was seen over 100 million times and a lot of netizens thought Brown was the actual Obama.
Camilla Shadbolt and Victoria Beckham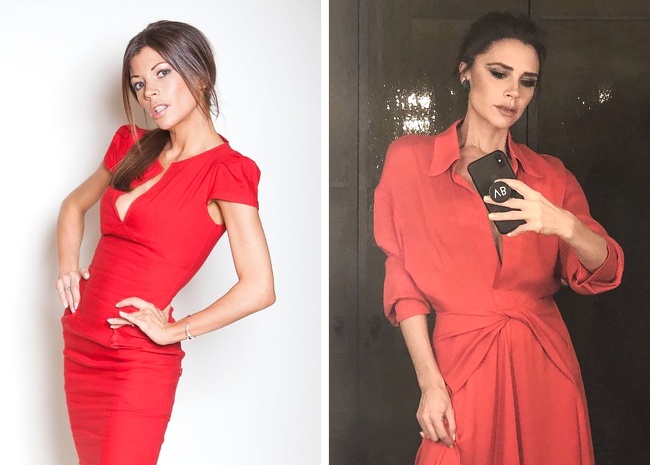 Camilla Shadbolt has become world-renowned for being the top Victoria Beckham impersonator. She's appeared on several commercials for Pepsi, and even played Victoria in films like "Bend It Like Beckham." But she didn't do it alone.
Andy Harmer and David Beckham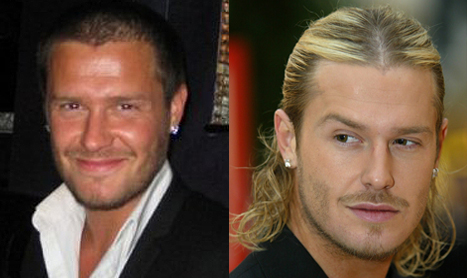 Every Victoria Beckham look-alike needs a David Beckham. So that's where Andy Harmer stepped in. He has appeared alongside Camilla Shadbolt and has perfected his voice and mannerisms. He has also appeared as the soccer player in Adidas and Vodaphone commercials.
Kristina McNabb and Lily-Rose Depp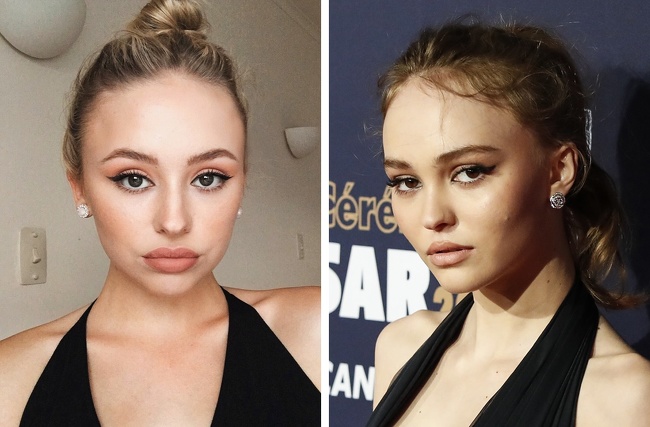 Johnny Depp's daughter, Lily-Rose Depp better watch her back. There's a blogger named Kristina McNabb who looks nearly identical to her. But the beauty and fashion guru does use her knowledge of makeup to make the resemblance more realistic.
Charlotte Tighe and Audrey Hepburn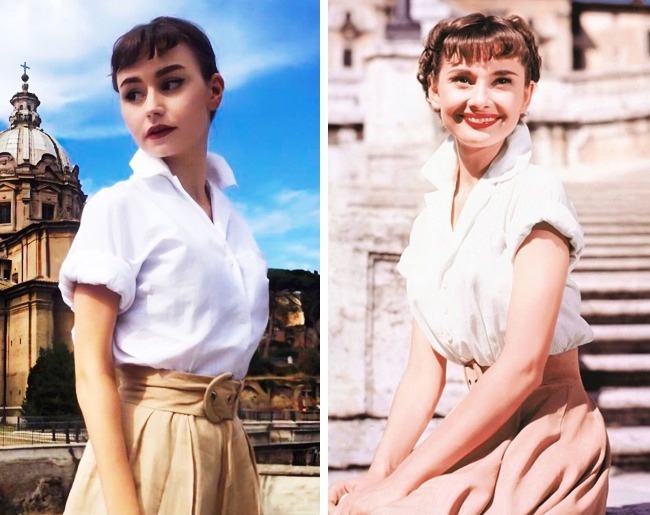 Charlotte Tighe is a model from Manchester, United Kingdom. But she looks a lot like the late British actress and humanitarian, Audrey Hepburn. Check out her retro styles on Instagram and you'll see that she's as much of a fashion icon as Hepburn was.
Olivia Herdt and Cara Delevingne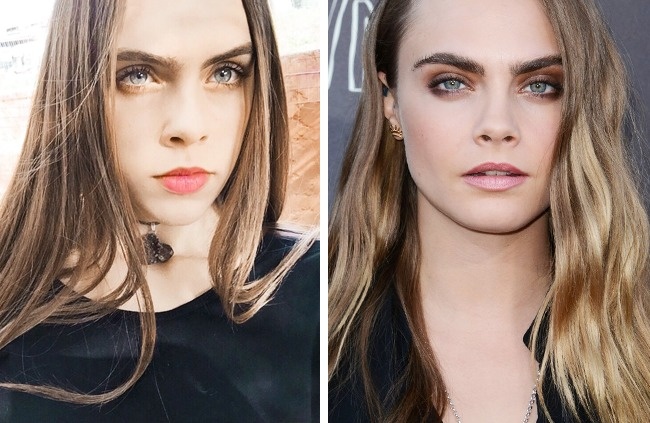 Olivia Herdt is a Uruguayan soul singer living in Mexico. But her facial features and thick eyebrows make her look identical to the model turned actress Cara Delevingne. So, if the model ever catches a cold and can't strut the runway, we're sure Herdt would be happy to fill in.
Claudia Alende and Megan Fox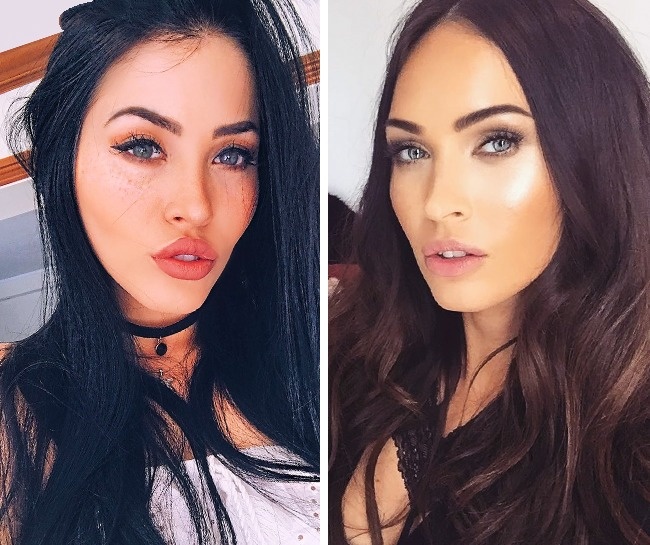 Brazilian model Claudia Alende may not be Hollywood royalty, but she certainly has the face for it. In fact, she looks just like actress Megan Fox. But Alende is more than just a pretty face. She's also a singer, who released the song "Summer Crime."
Michaela Weeks and Britney Spears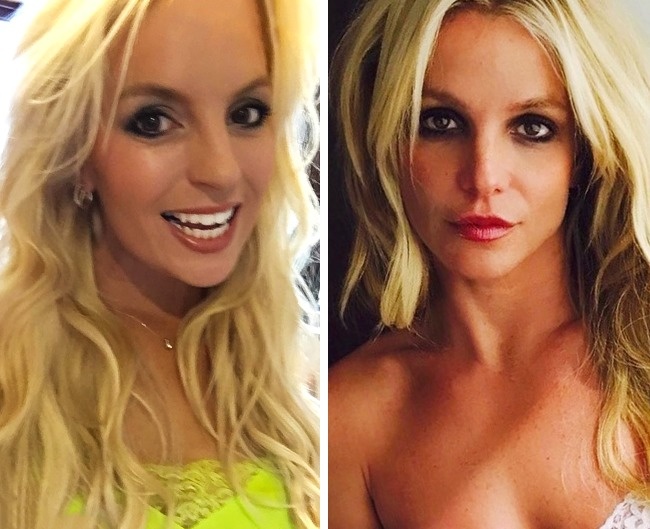 It's not Britney Spears! But Michaela Weeks from England is the official Britney look-alike. In fact, she was handpicked by the pop star herself, according to Weeks' Instagram. She's also won an award for being Britney's perfect double.
Tyler Mitchell and Benedict Cumberbatch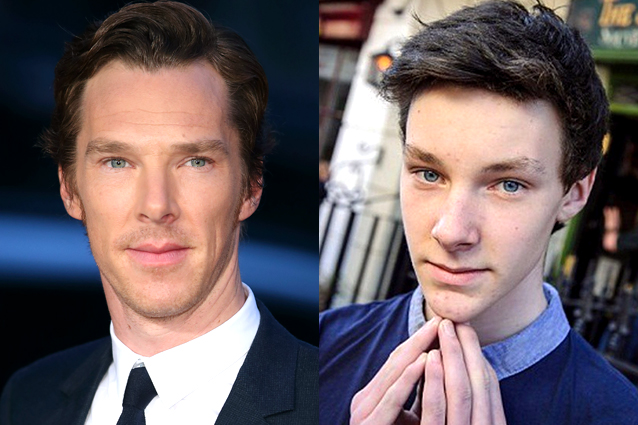 Tyler Mitchell's friends and family teased him about looking so much like actor Benedict Cumberbatch. But the DJ from Norfolk, United Kingdom, became Insta-famous and admits he often gets stopped and is also contacted by women from other parts of the world claiming they want to meet him.
Dani Shary and Justin Bieber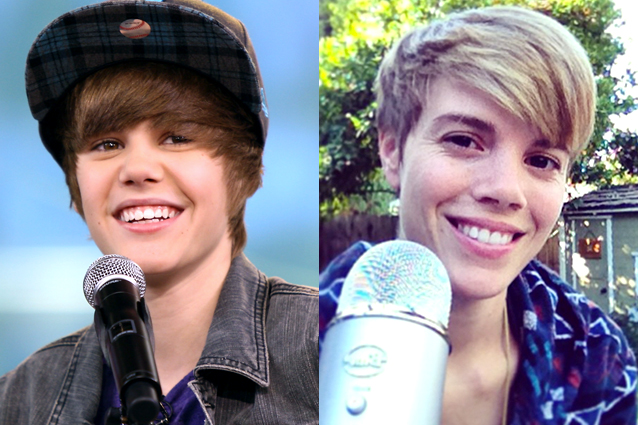 When Dani Shay auditioned on "America's Got Talent," she went on stage knowing full well that the judges would see her as Justin Bieber's female twin. In fact, it's why she performed her very own version of The Biebs' s "Baby." song. But she's also a songwriter and an actor, according to her Instagram.