A house is where we spend most of our lives in. We create memories. We watch our children grow, and we grow old in it. But while most of us would settle for a basic roof over our heads, these properties are so lavish and expensive, that they take owning a home to a whole new level. And you won't believe the price tag on these properties!
Antilia, $1 Billion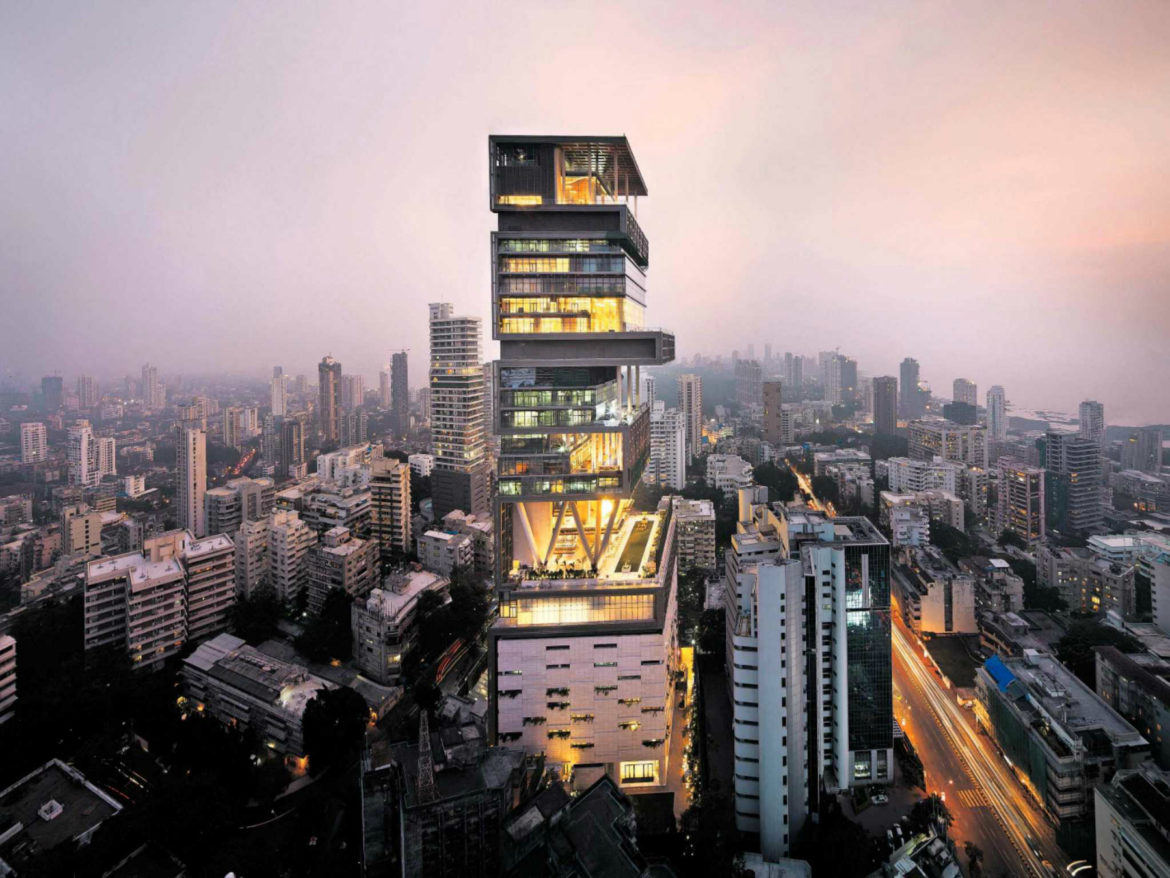 This beautiful property is called Antilia and is owned by Mukesh Ambani. The 27-floor 400,000-square-foot residence looks down on the city of Mumbai, India. Arch20 quoted the price at $1 billion, which isn't surprising since it has multiple swimming pools, yoga and dance studios. It also has a 50-seat movie theater, a ballroom, a salon, a health spa, a six-level parking garage, and even an ice cream room.
The Pinnacle, $110 Million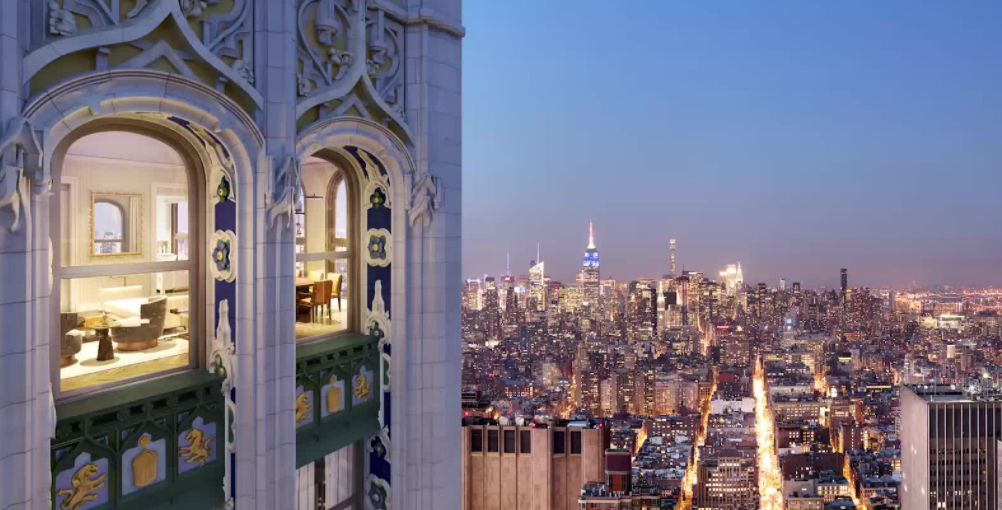 The Pinnacle is located on top of the Woolworth Building in New York City. New Arena quoted the cost of this 9,710-square-foot apartment at $110 million. Its most special feature includes an open-air observatory for a potential home owner to get a lovely view of the New York City skyline.
Palazzo di Amore, $129 Million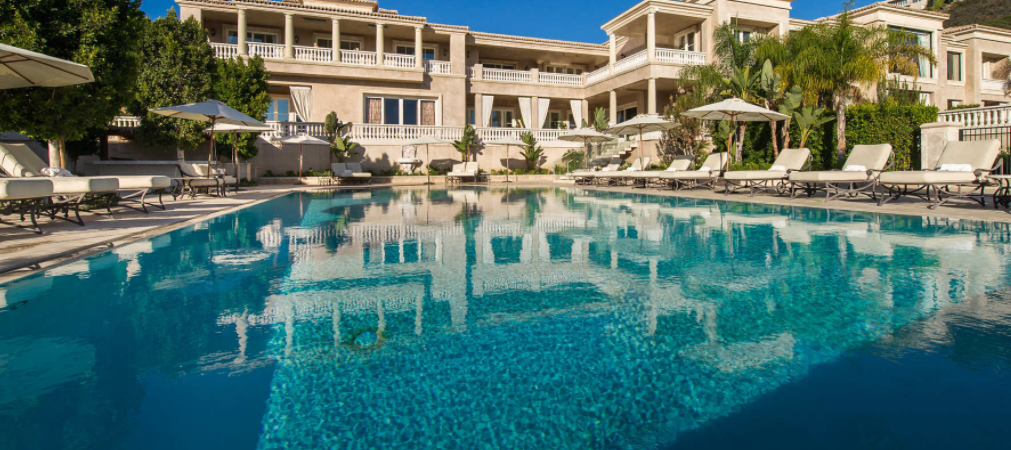 The Palazzo di Amore in Los Angeles, California, is worth $129 million, according to New Arena. And it's easy to see why given that it has 12 bedrooms, 25 bathrooms, a 50-seat movie theater, a bowling alley, a tennis court, and a vineyard. The sheer size of this 53,000-square-foot mansion will blow you away.
La Tour Odeon, $335 Million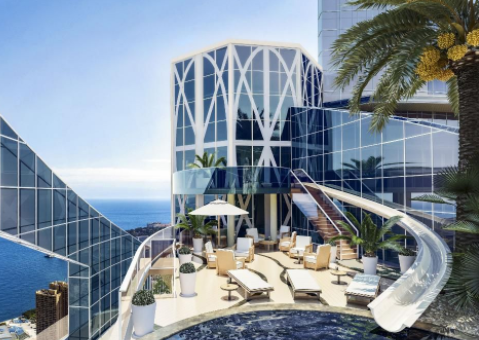 If you're looking for a five-story penthouse then head on over to this 49-story tower dubbed La Tour Odeon in Monaco. New Arena quoted the cost at $335 million. The penthouse has its own infinity pool and rooftop deck. Plus, the homeowner gets a magnificent view of the ocean.
Hearst Castle, $191 Million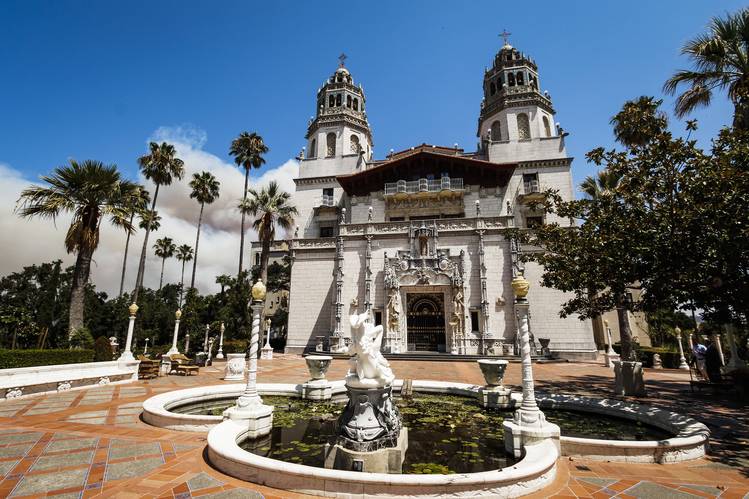 The Hearst Castle in San Simeon, California, is worth about $191 million, according to Just Richest. It's considered the 7th most expensive mansion in the world with its 250,000 acres and 165 rooms. It had 38 bedrooms and a 345,000-gallon Neptune pool. And although no one is living in it, it does serve as a tourist attraction.
The 8th Wonder of the World, $150 Million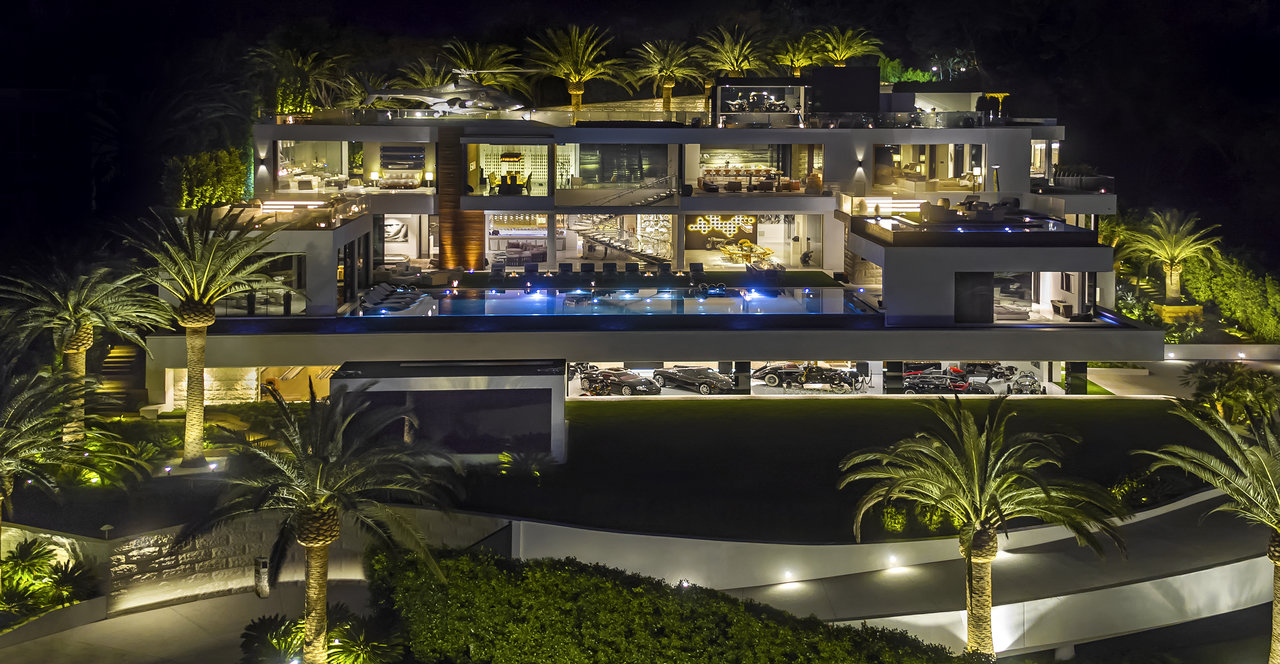 The 8th Wonder of the World mansion is in Bel Air, California. Valued at $150 million, the going price is pretty reasonable considering it has 12 bedrooms and 10 oversized VIP guest suites. It also has 21 bathrooms, three gourmet kitchens, a massage and wellness spa, a fitness center and a swimming pool.
Playboy Mansion, $100 Million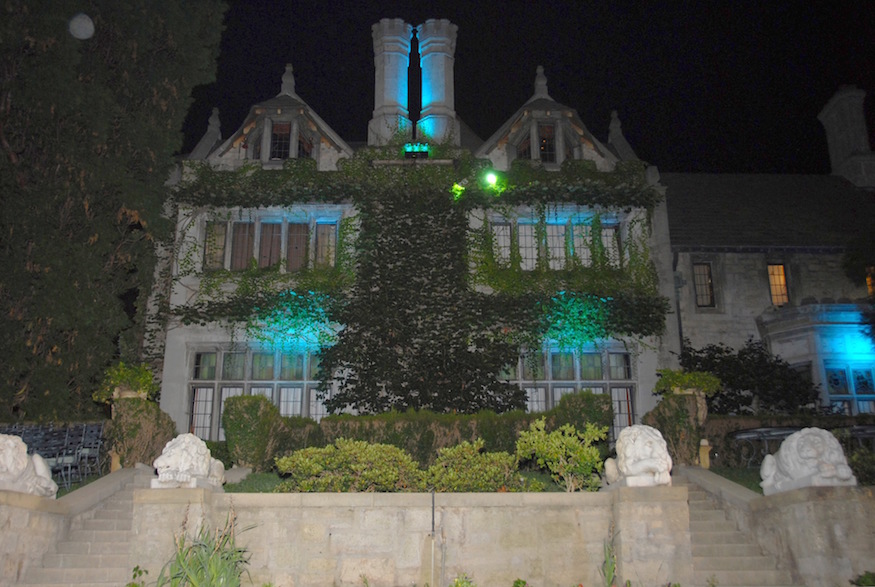 The Playboy Mansion in Beverly Hills, California, was put on sale in 2016 by Hugh Hefner. But he asked for $200 million and the condition that he would be allowed to live out his final days there. After he passed in 2017, the 12-bedroom home was sold to billionaire Daren Metropoulos for only $100 million, according to HGTV.
220 Central Park South Penthouse, $238 Million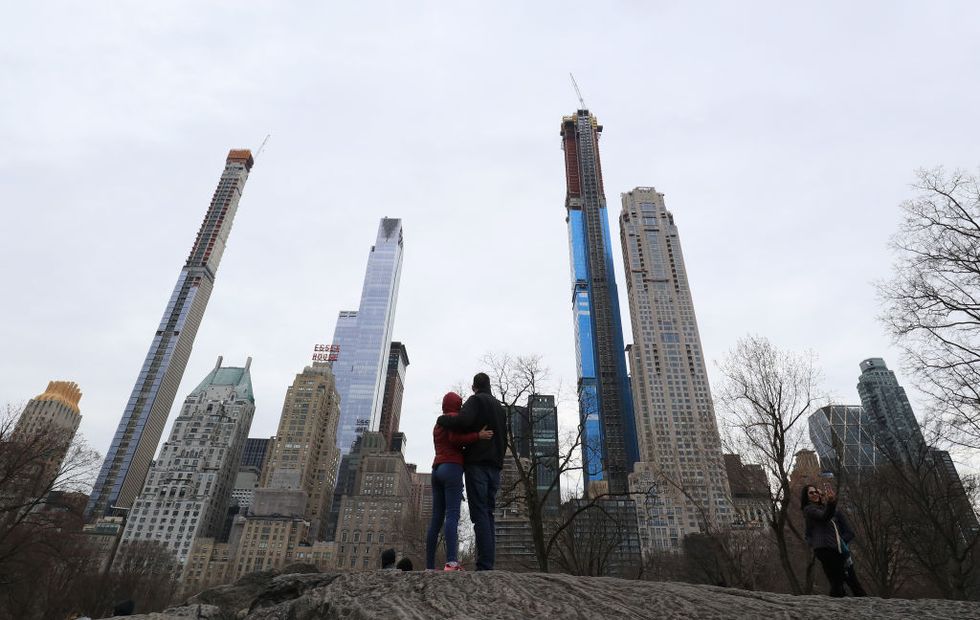 Hedge fund billionaire Ken Griffin bought the 24,000 square-foot penthouse in New York City for $328 million, according to Veranda. The 79-story tower has tons of luxuries like a fitness club, a spa, entertaining facilities, a private dining area, and a private motor court, too.
Villa Leopolda, $1.2 billion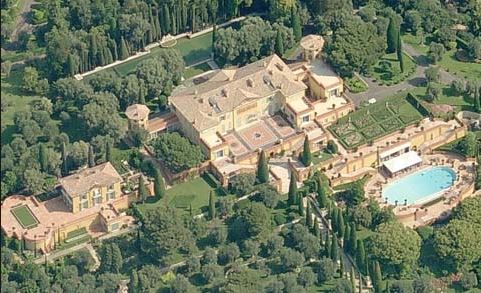 According to Forbes, the Villa Leopolda owned by Lily Safra in Villefranche-sur-Mer, France, is worth $1.2 billion. And it's easy to see why with its so pricey with its cascading terraces, swimming pool, 19 bedrooms, and 18-acres of land.
Fairfield Mansion, $248 Million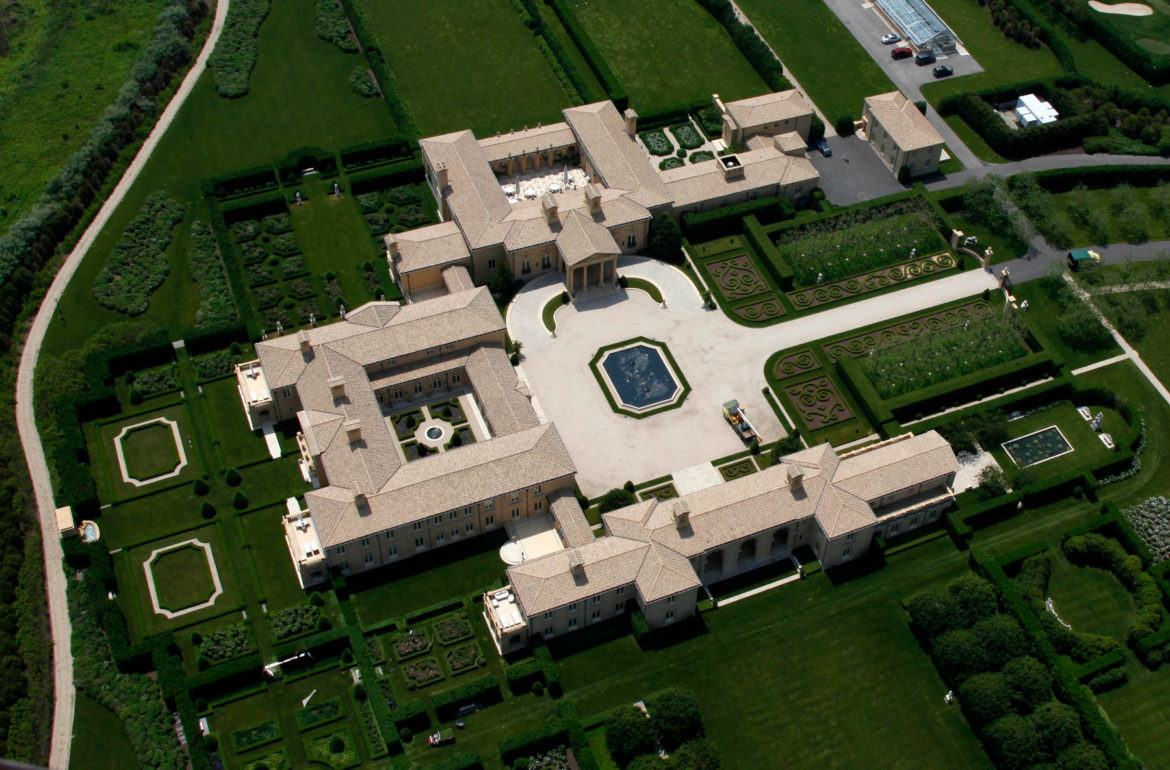 Billionaire Ira Rennert's Fairfield mansion in Sagaponack, New York, has 29 bedrooms, a whopping 39 bathrooms, 3 dining rooms, 3 swimming pools and a 164-seat theater to boot. But it requires so much electricity that it has its own power plant. And according to Business Insider, the price was quoted at $248 million. Don't worry! Our jaws are on the floor, too!
Ellison Estate, $70 Million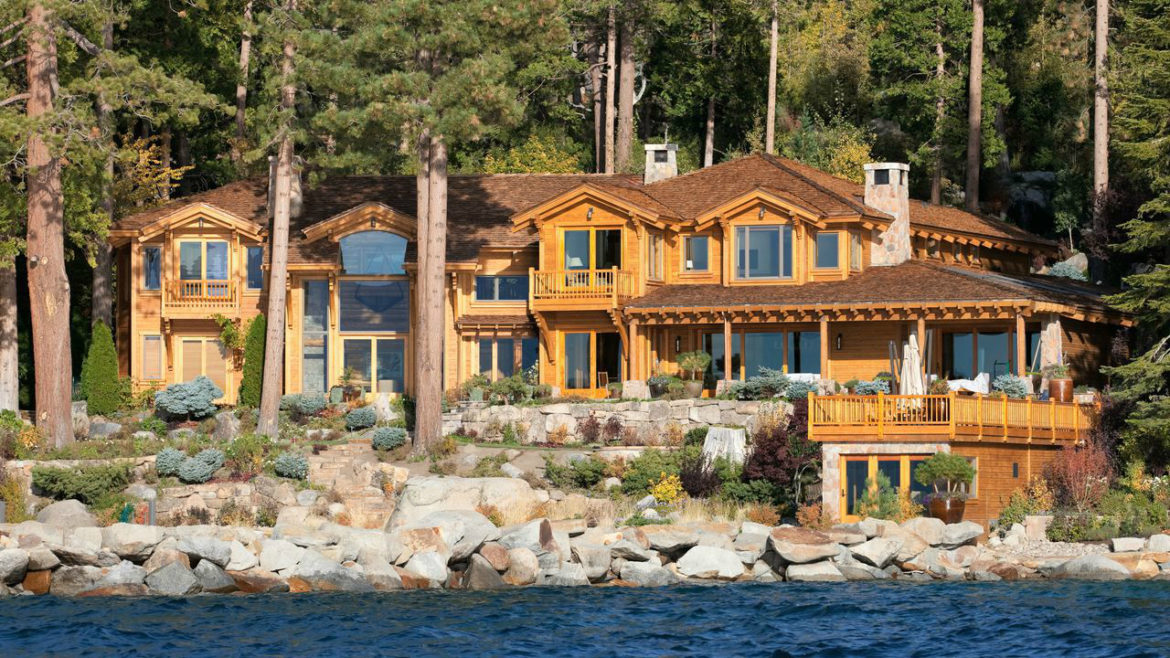 Ellison Estate is owned by Oracle chairman Larry Ellison. The Woodside, California, estate took 9 years to build and includes three cottages, a gymnasium, eight bridges, two gardens, a 5-acre-man-made lake, a bathhouse and a koi pond. Forbes quoted the price of this beauty at $70 million.
Blossom Estate, $99 Million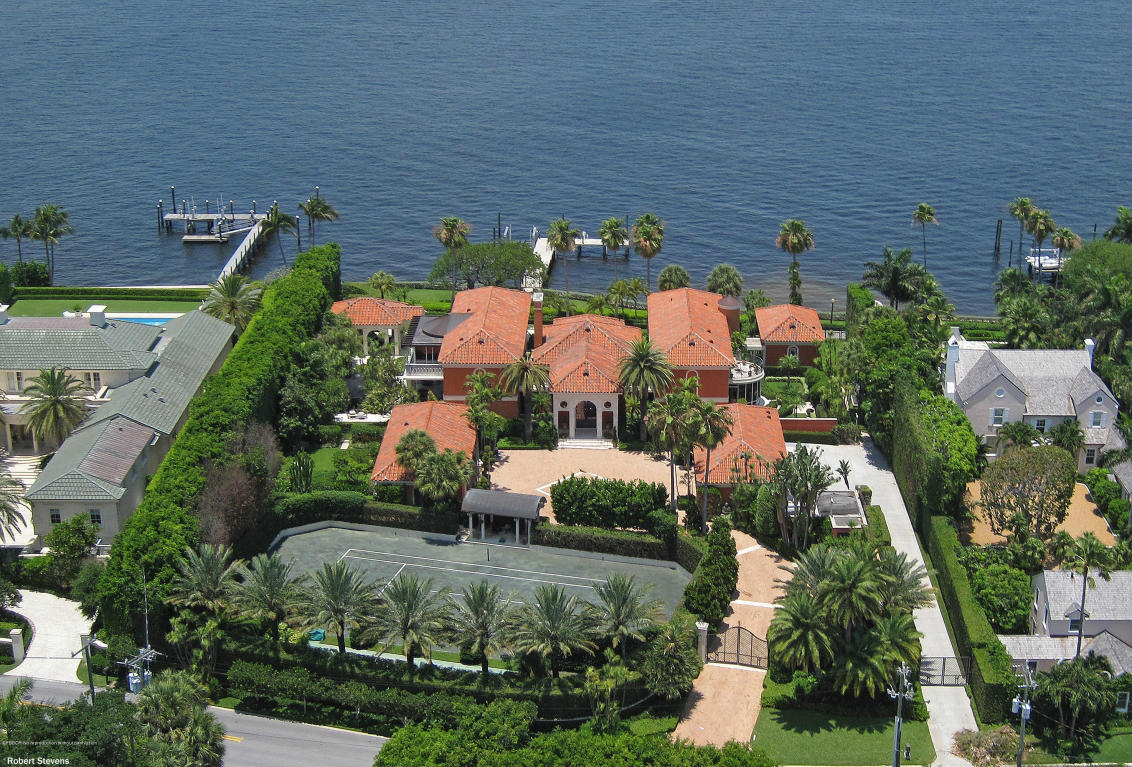 Hedge-fund manager Ken Griffin reportedly paid $99.13 million for the Blossom Estate, according to the Palm Beach Post. It contains four adjacent properties which include a lavish guest house, a library and six kitchens. But you'd have to be pretty rich to afford living in a property like this.
Xanadu 2.0, $127 Million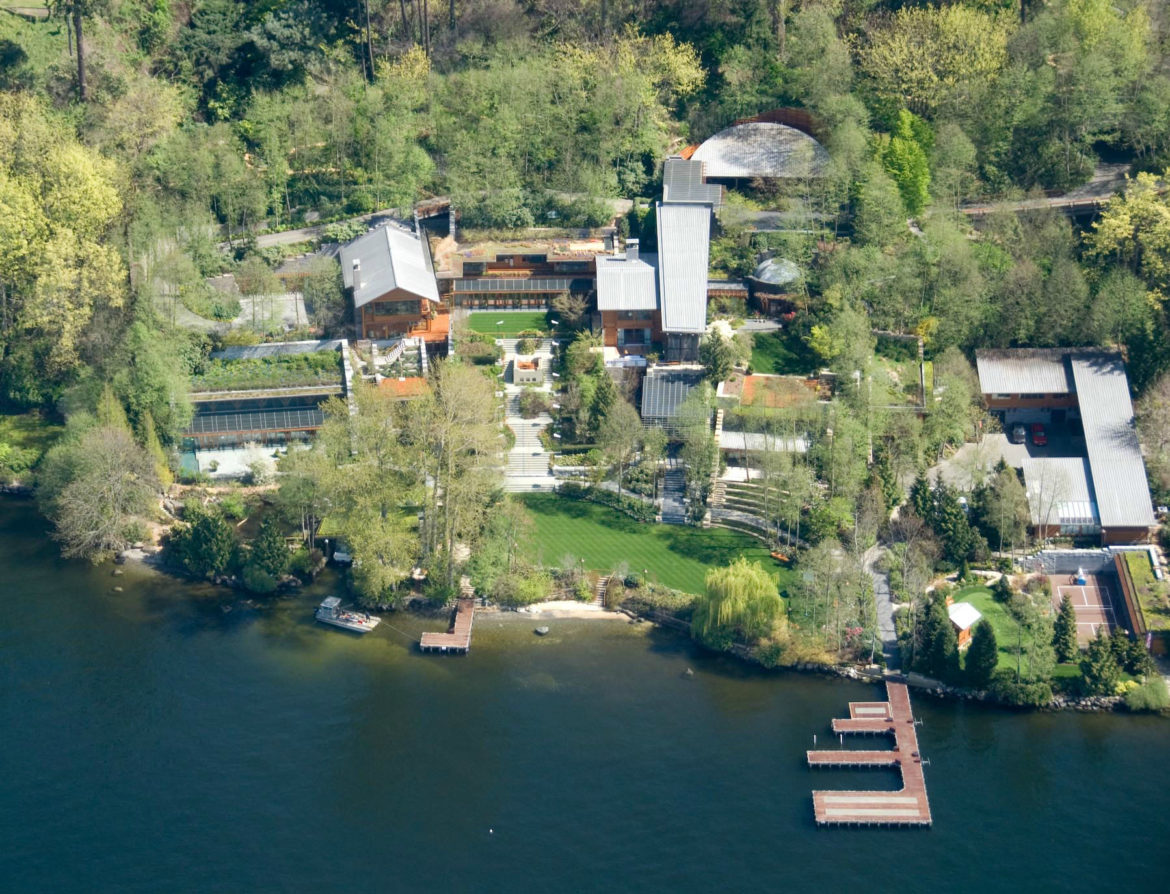 Bill Gates owns Xanadu 2.0 in Seattle, Washington. Business Insider claims the cost of the property is $127 million. The 66,000,000-square-foot stunning residence includes a pool with an underwater music system, a 2,500-square-foot gym, 7 bedrooms, six kitchens, 24 bathrooms, a guest house, and a library.
15 Kensington Palace Gardens, $40.8 Million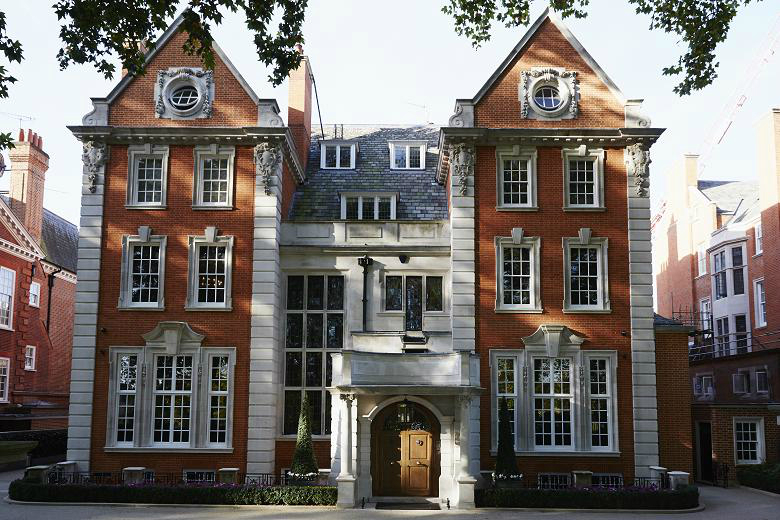 The 15 Kensington Palace Gardens in London, United Kingdom, is owned by British Playboy model, Tamara Ecclestone. The property has 55 rooms, an Amazonian crystal bathtub, a private nightclub, a bowling alley, a subterranean swimming pool, a beauty salon, and dog spar, and a car lift. Mansion Global quoted the cost at $40.8 million.
Owlwood Estate, $115 Million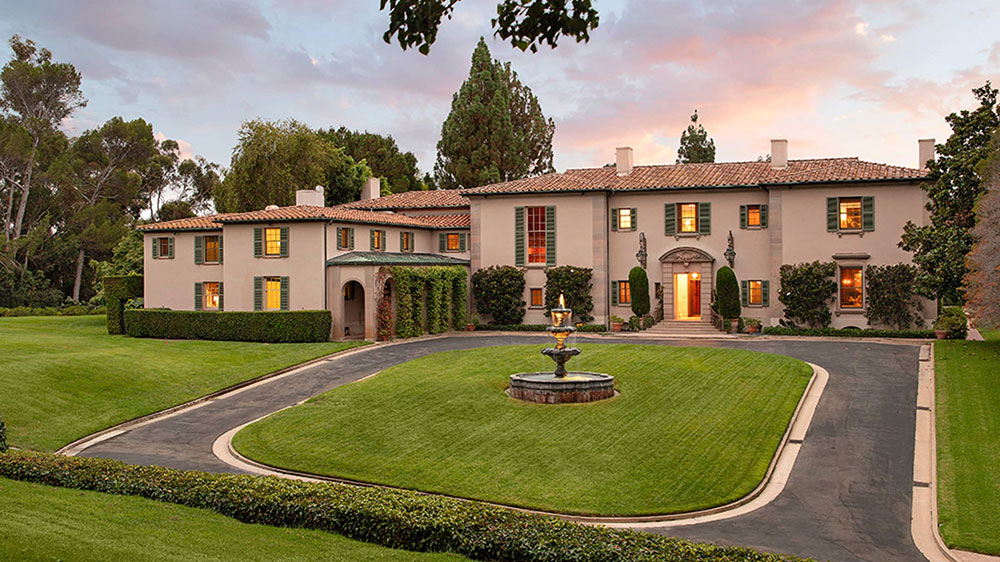 Sony and Cher once called Owlwood Estate their home. Now, this 10-acre property in Holmby Hills, California is worth $115 million, according to Robb Report, and it's easy to see why with its 9 bedrooms, 10 bathrooms, four garages and Olympic size swimming pool.
Palazzate, $125 Million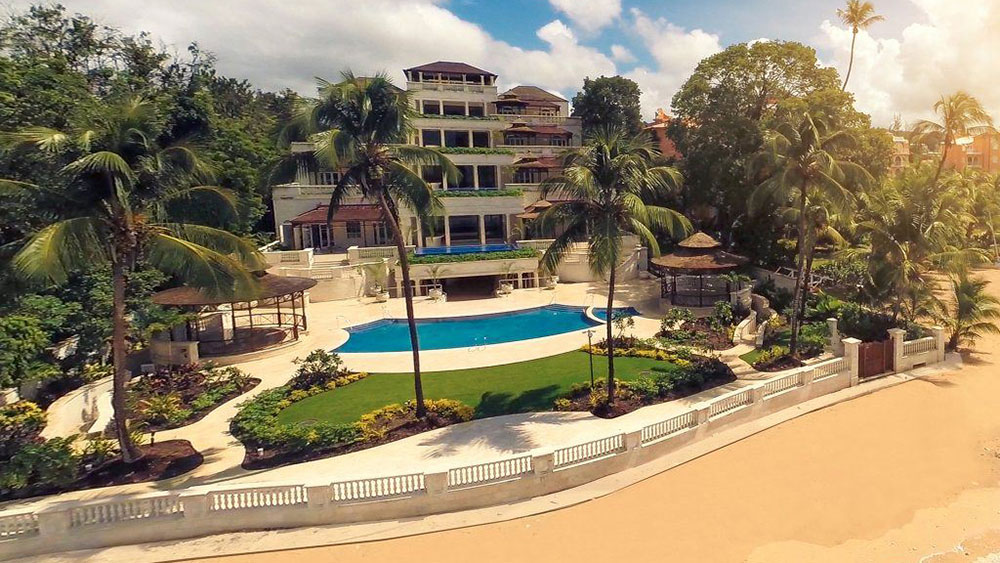 Palazzate is a lavish beachfront mansion in Saint Peter, Barbados. The 75,000-square-foot property has 6 floors, 20 bedrooms, five pools.  Robb Report quoted the cost at $125 million, which is trump change when you can walk out and enjoy the sandy white beach or get fit in the 2,500-square-foot fitness room.
90210 Mansion, $35 Million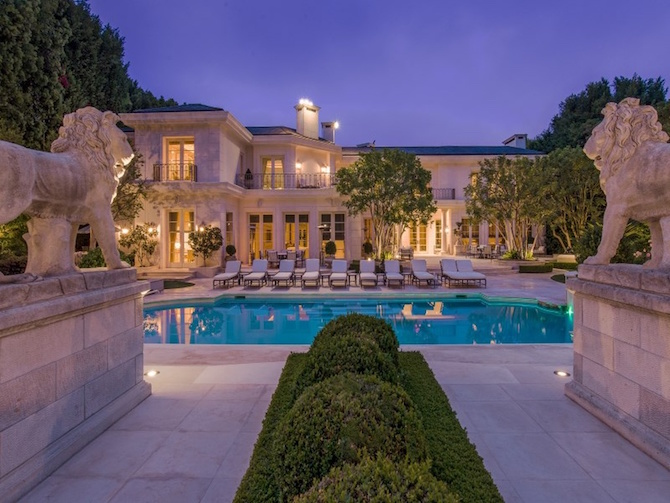 This Beverly Hills, California mansion is in one of the most popular zip codes—90210. It has 9 bedrooms, 12 bathrooms and offers world-class elegance. It's also surrounded by tall hedges for extra privacy. And according to The Most Expensive Homes website, the cost was quoted at $35 million.
Villa l'Echauguette, $125 Million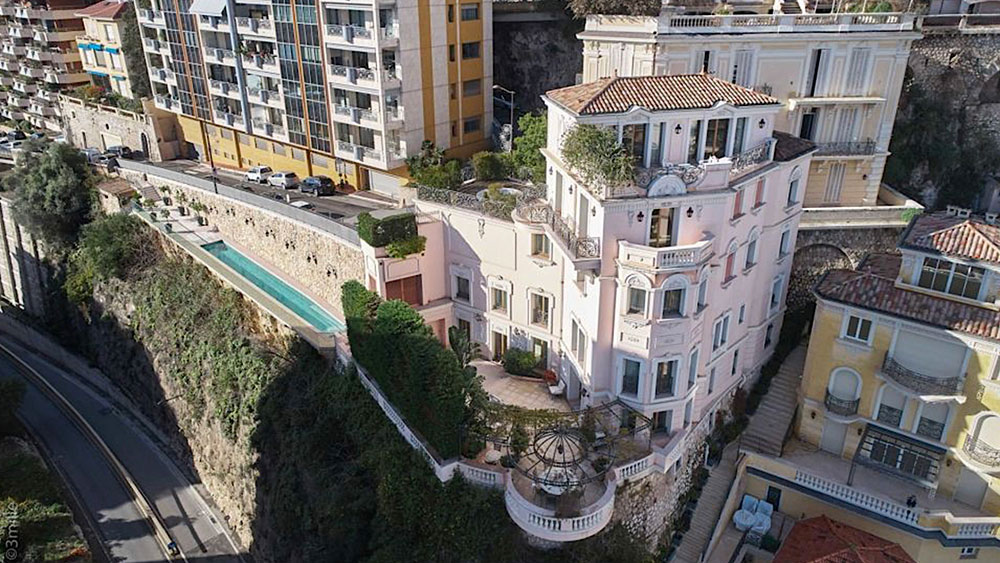 The Villa l'Echauguette in Monaco's Port Hercule harbor was quoted at a reported cost of $125 million, according to Robb Report. It has six floors, six bedrooms, a lavish living room, a private terrace, a wine cellar, a lap pool that's 72 feet long and sauna, not to mention a view that's to die for.
Gemini, $137.5 Million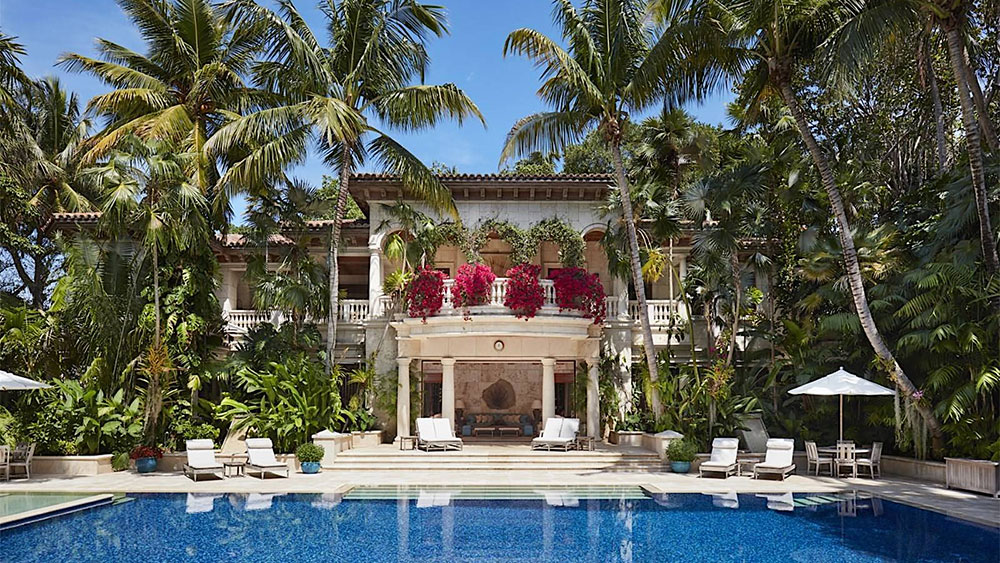 The ocean-to-lake Manapalan, Florida estate called Gemini costs a whopping $137.5 million, according to Robb Report. The property has 15 acres, 12 bedrooms, and an additional 7-bedroom guest house called Mango House, plus two 4-bedroom beachside cottages and another guesthouse with 7 studios. So, there's plenty of room for family, friends and even some of the neighbors to live comfortably under the same roof.
90 Jule Pond Drive, $145 Million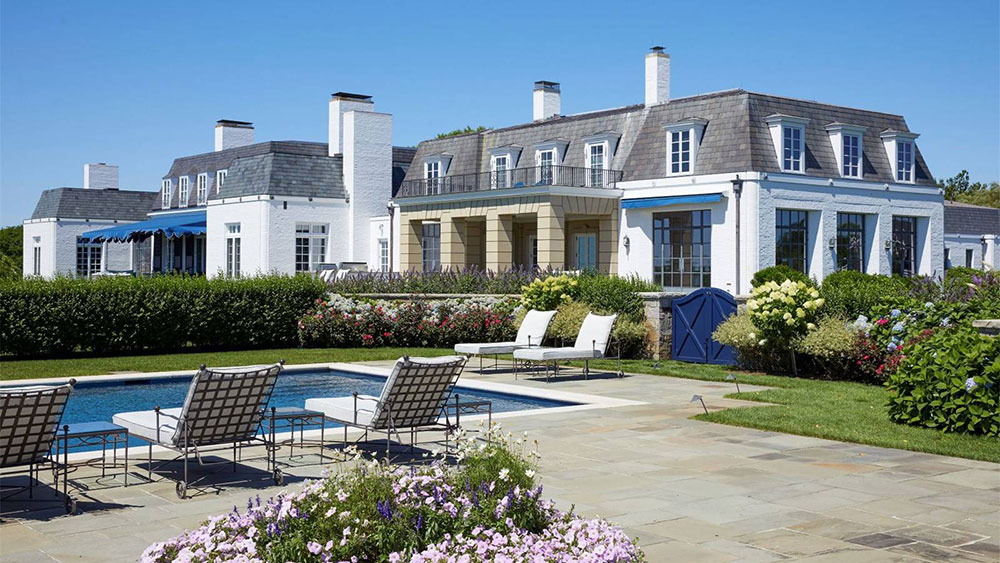 Henry Ford II owned this 42-acre oceanfront palace in Southampton, New York, in 1960. Robb Report quoted the cost at $145 million. The 20,000-square-foot mansion comes complete with 12 bedrooms, a 48-foot-long living room, a tennis court, a pool and pool house, and enough creature comforts to guarantee you'll never want to leave.
Billionaire Estate, $150 Million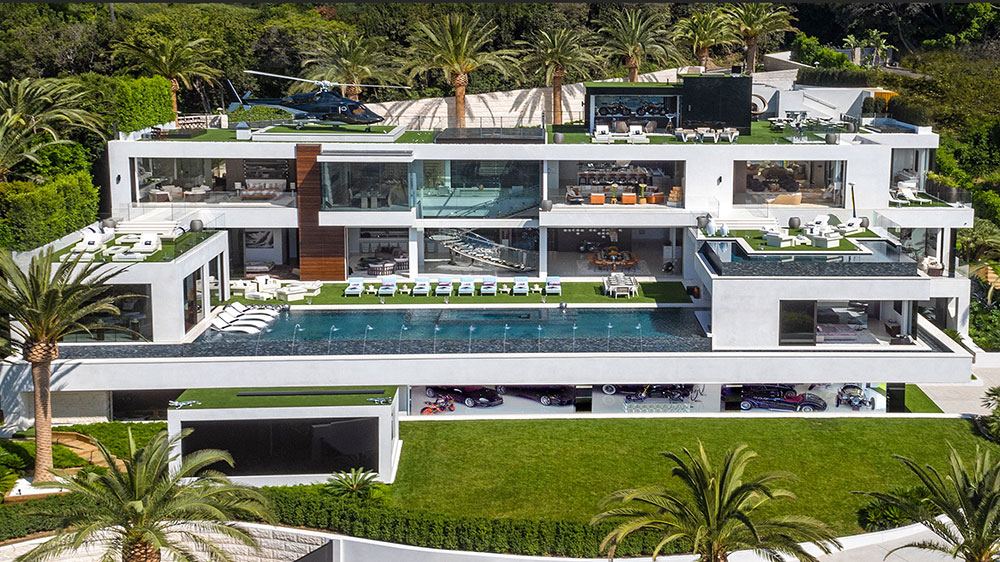 All four stories of this spectacular 38,000-square-foot home in Bel Air, California, will make your jaw drop. Robb Report quoted the cost at $150 million. It has two master suites, 10 VIP guest suites, 21 bathrooms, three gourmet kitchens, a bowling alley, and a 40-seat movie theater. What more can anyone ask?
Villa Firenze, $165 Million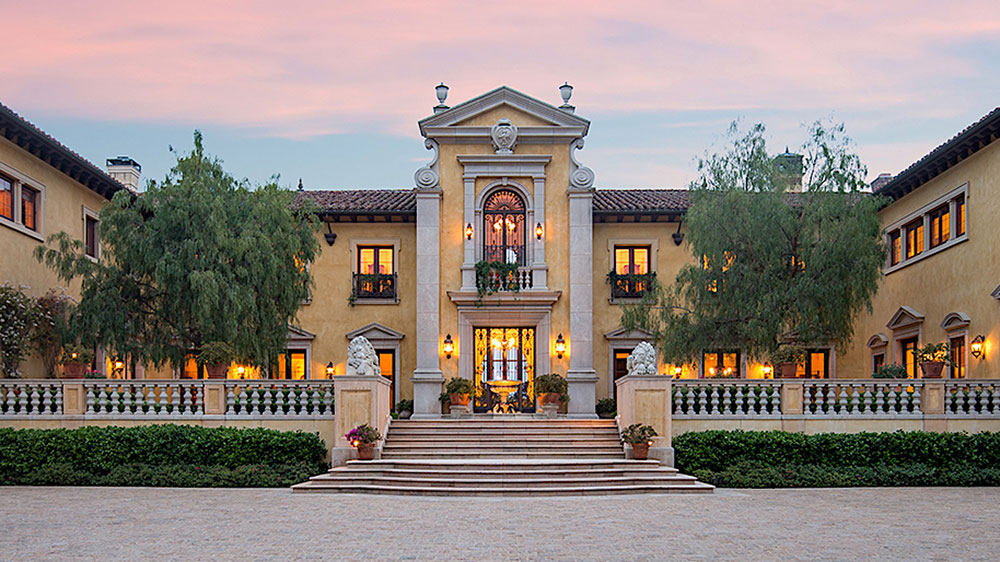 This Beverly Park, California property is called Villa Firenze and is owned by CEO of Air Lease Corporation, Steven Udvar-Hazy. The cost was quoted by Robb Report at $165 million. The 20,000-square-foot main house also has a 5,000-square-foot guest house. There's also a pool house and two additional guest houses. And if you feel like doing some outdoor activities, there's also a tennis court and swimming pool.
Chartwell Estate, $195 Million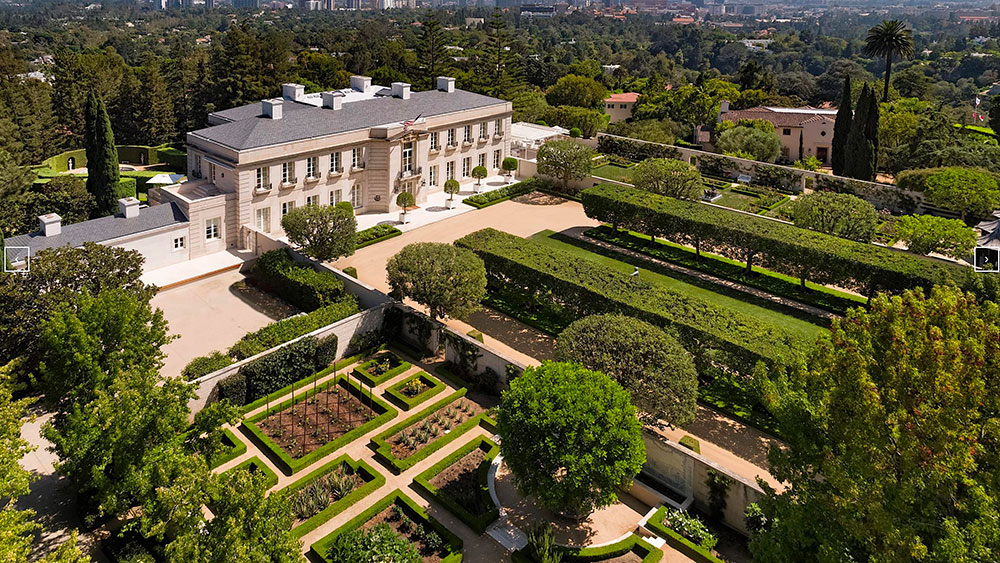 The Chartwell Estate in Bel Air, California, is a swanky palace with 10 acres of sheer elegance. Robb Report quoted the cost at $195 million. It was owned by the late billionaire, Jerry Perrenchio, who owned the Spanish network Univision. It also has a five-bedroom guest house, a 75-foot swimming pool and a 12,000-bottle wine cellar.
Mesa Vista Ranch $250 Million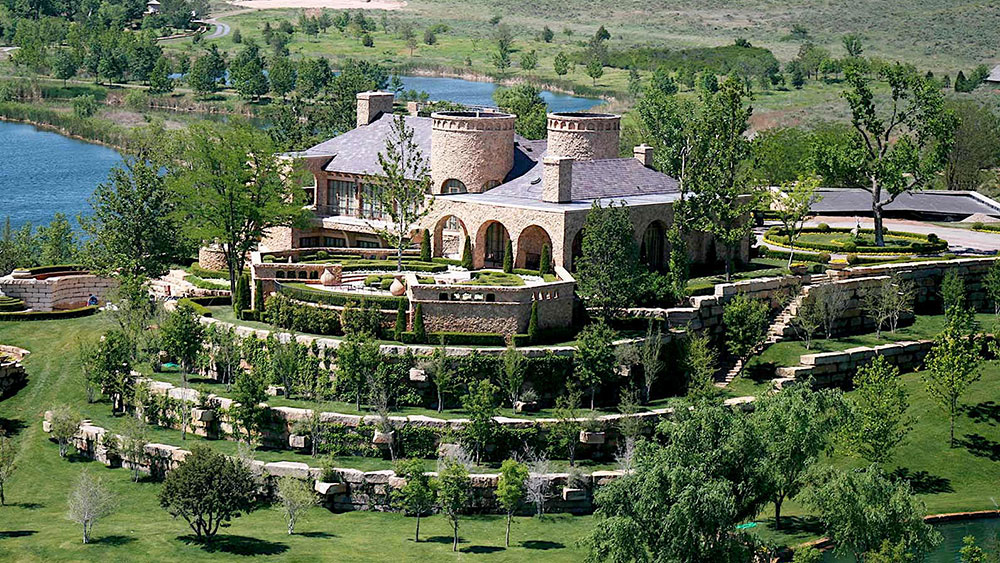 The cost of the Mesa Vista Ranch in Pampa, Texas, is valued at $250 million. The ranch has 65,000 acres, a 33,000-square-foot main lodge, a 30-seat home theater, a golf and tennis court, its own private airport and a 6,000-foot runway for when the urge to travel hits.
Villa Les Cèdres, $413 Million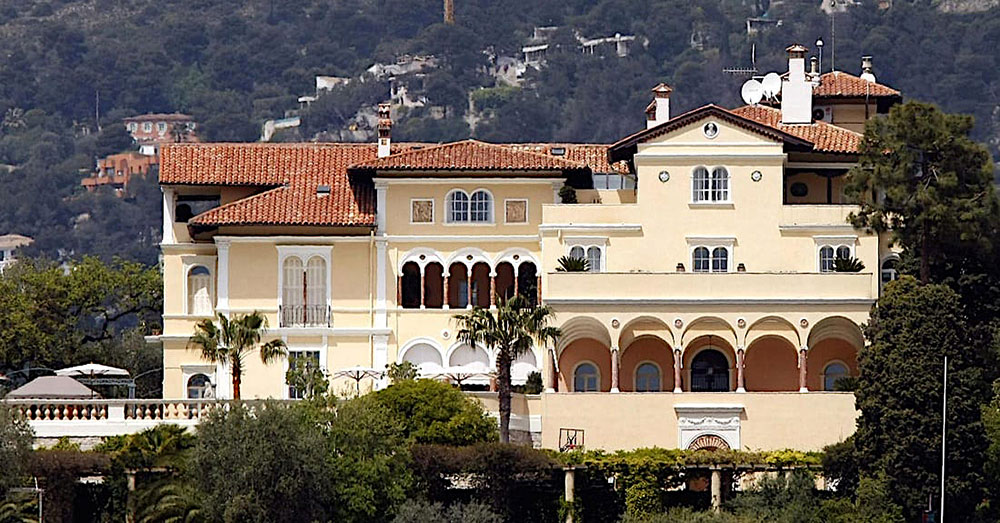 Villa Les Cedres is located in Saint-Jean-Cap-Ferrat, France, and was once owned by Belgian King Leopold II. The cost of this spectacular 18,000-square-foot estate at $413 million. It has 14 bedrooms, a ball room, and a beautiful garden with about 15,000 rare tropical species. It also has a 150-foot swimming pool and its very own chapel.
24 Middle Gap Road, $447 Million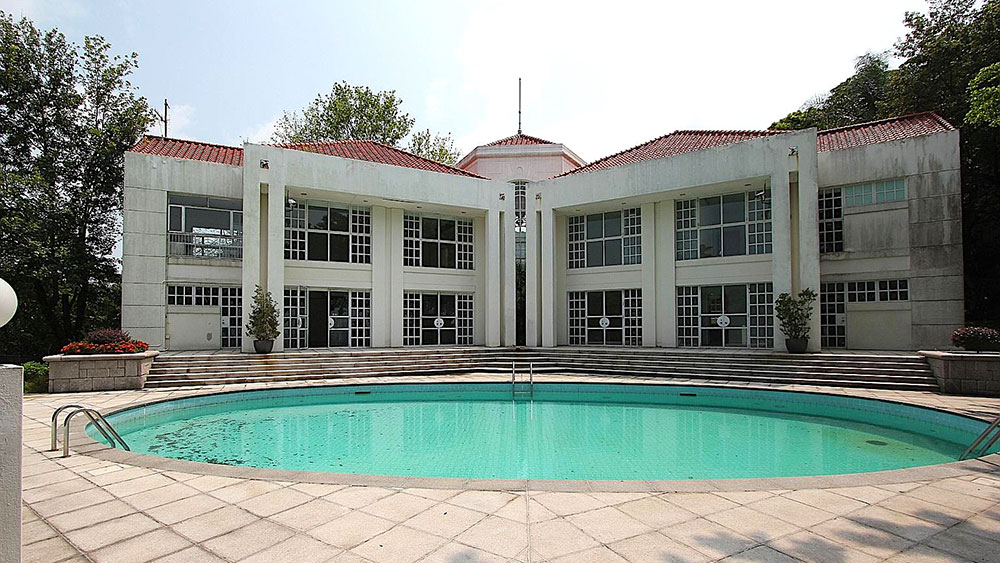 This Middle Gap Road home in Hong Kong is worth $447 million, according to Robb Report. It has four bedrooms and comes with a fantastic view of Deep Water Bay. This colonial-style 5,700-square-foot home is also 10 minutes from Hong Kong's Central Business District by car.
The One, $500 Million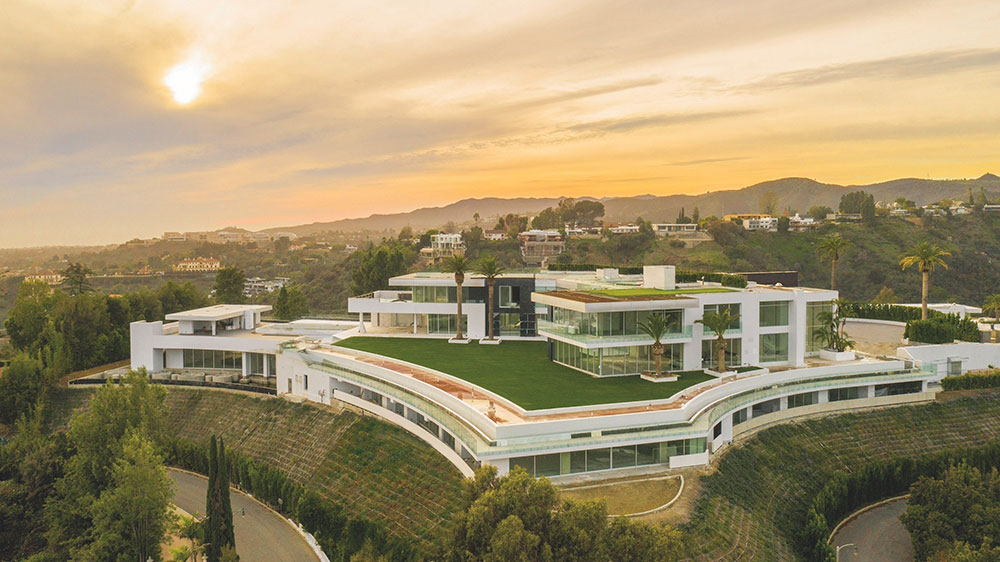 The One is a giga-mansion in Bel Air, California, which has a quoted cost of $500 million, according to Robb Report. The 100,000-square-foot, 20-bedroom mansion has a 360-degree view that is breathtaking. It also has 30 bathrooms, five swimming pools, a 36-seat movie theater, a bowling alley and a nightclub.
Beverly House, $135 Million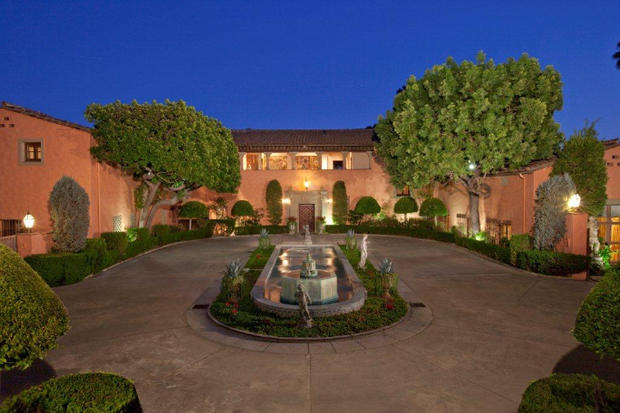 The Beverly House in Beverly Hills, California, is three blocks from Sunset Boulevard and CBS quoted the price at $135 million. It features a 50-foot entry hall, a massive library, a billiard and family room. It also has a night club, a wine cellar, and an outdoor terrace that can seat 400 people.
Southampton Home, $100 Million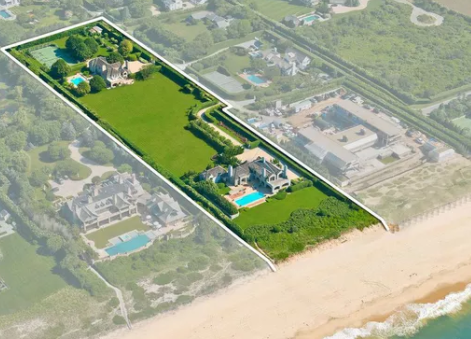 This Southampton property in New York was quoted by New Arena as costing $100 Million. The property has 9 bedrooms, 12 bathrooms, and a breathtaking view of the Atlantic Ocean. Better yet, it's only a short walk to the beach. So, it's like being on vacation for the rest of your life.
Fleur de Lys, $102 Million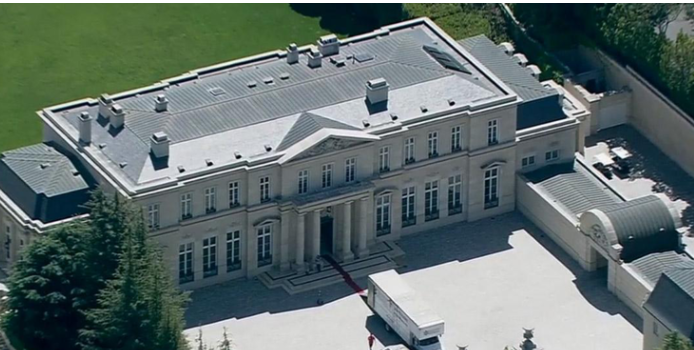 This beauty is known as Fleur de Lys and is located in Los Angeles, California. New Arena quoted the cost at $102 million for this palatial home. It has 12 bedrooms, 15 bathrooms, a pool and a spa, not to mention a two-story library, a tennis court, a ballroom and a wine-tasting room. And while it might look like a hotel, it's a private home.
Spelling's Former Mansion, $200 Million
The late Aaron Spelling owned this 56,000-square-foot fortress in Los Angeles, California. New Arena quoted the cost at $200 million. It's almost five acres and has 123 rooms. And although Spelling is no longer with us, the property is still considered one of the most expensive in the country.
7 Upper Phillimore Gardens, $128 Million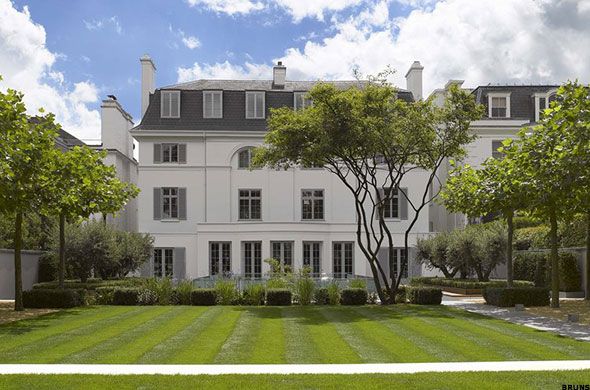 7 Upper Phillimore Gardens is in London, England. Money quoted the cost of this prep school turned mansion at $128 million. It has a theater, a gym, a sauna, an underground swimming pool, and 10 bedrooms.  The interior is also covered in gold and marble. But you'd expect nothing less from home owner Olena Pinchuk, the daughter of Leonid Kuchma, Ukraine's second president.
Promised Land, $88 Million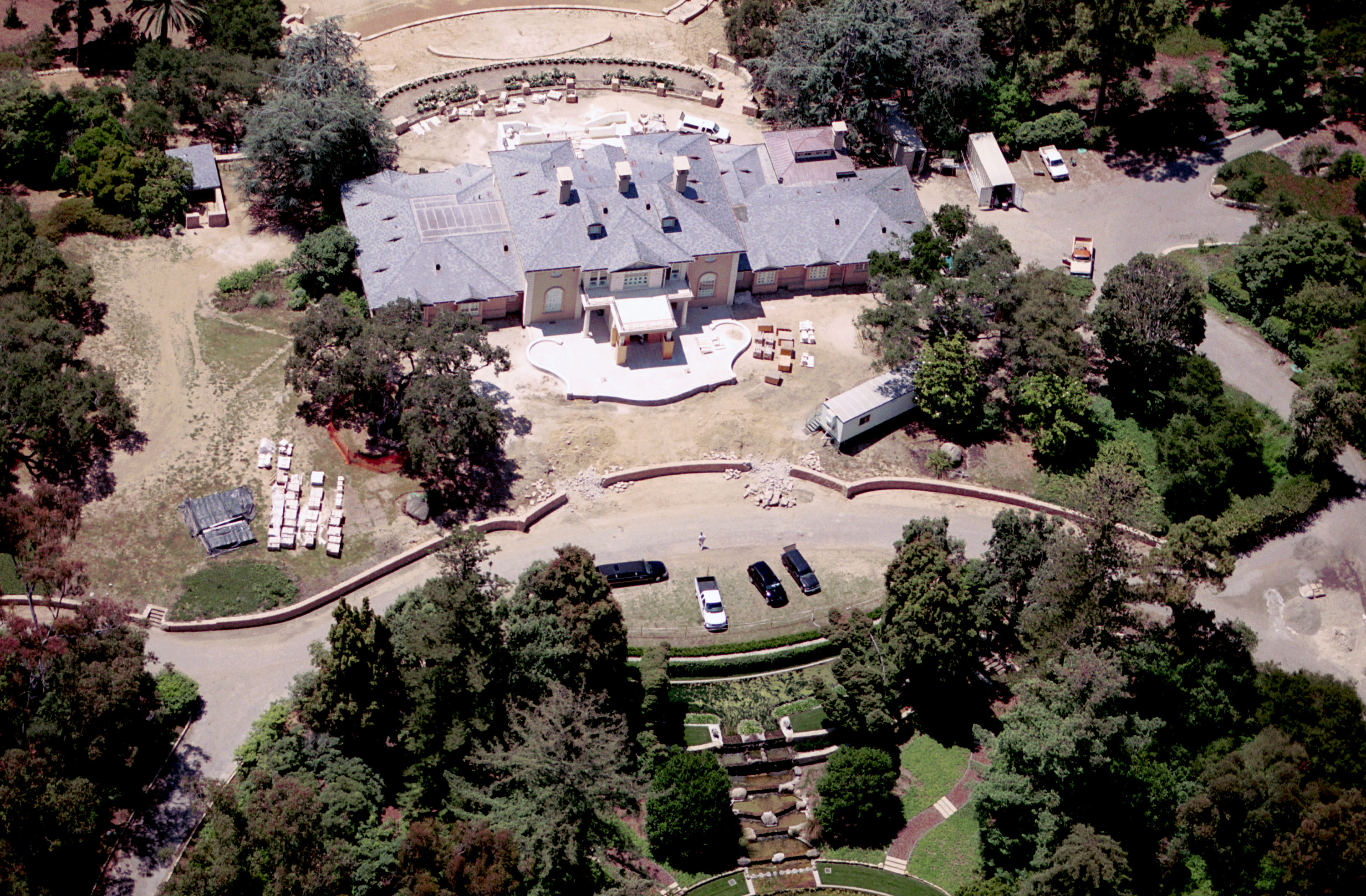 Oprah Winfrey's Montecito, California, mansion is called the Promised Land and it's easy to see why. HGTV has quoted the cost at $88 million. It has 42 acres, 6 bedrooms, 14 bathrooms, 10 fireplaces, a home theater, a tennis court, a tea house, a guesthouse, and a pool.
267 Camino Al Lago, $41.5 Million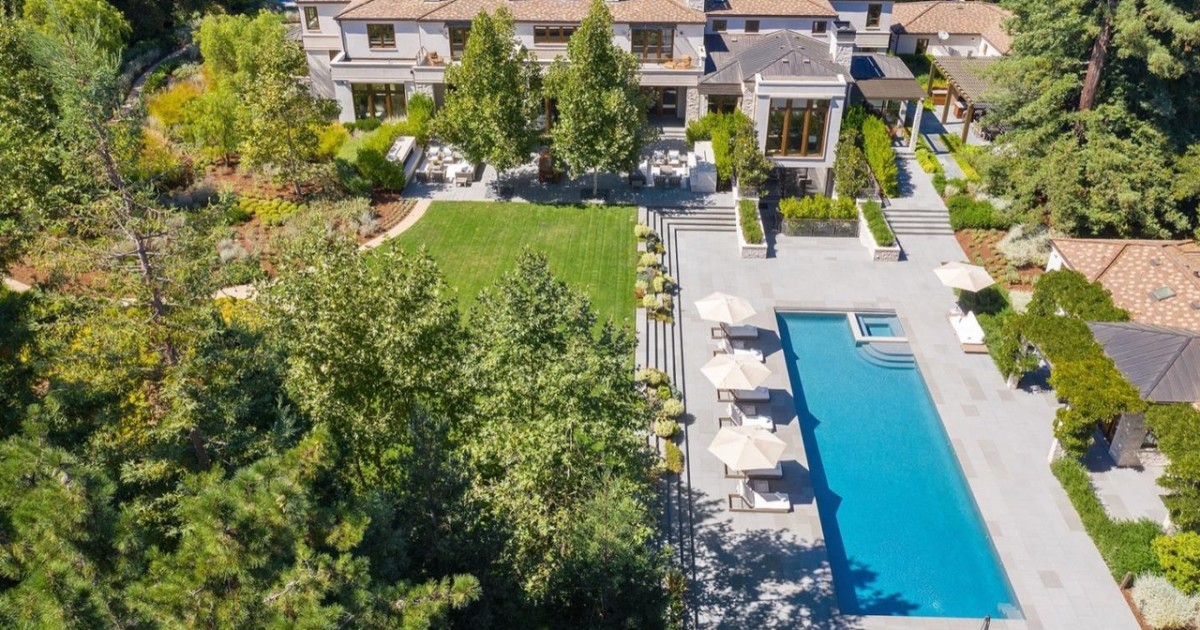 The 267 Camino Al Lago mansion in Atherton, California, has 7 bedrooms, 8 full bathrooms and 5 half bathrooms. Patch quoted the cost at about $41.5 million, which isn't such a bad price for one of the finest 21,030-square-foot palaces that money can buy.
14000 Calle Real Property, $110 Million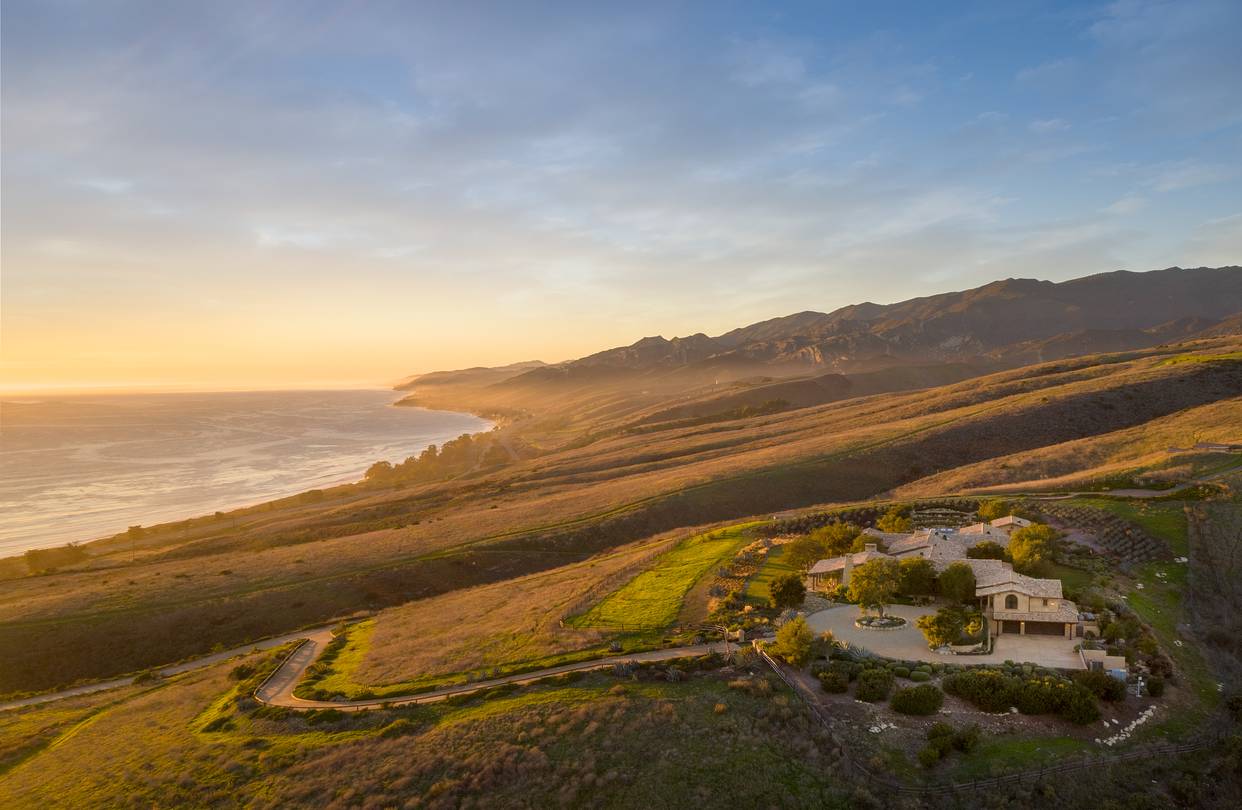 The 14000 Calle Real mansion rests on the mostly undeveloped Gaviota Coast in Goleta, California. Patch quoted the cost at $110 million. It has 10 bedrooms, 18 full bathrooms, and 3 half bathrooms. It's owned by Saudi entrepreneur Mansour Ojjeh, and it's the perfect blending luxury and natural beauty with its acres of orchards and open spaces.
Great Island, $175 Million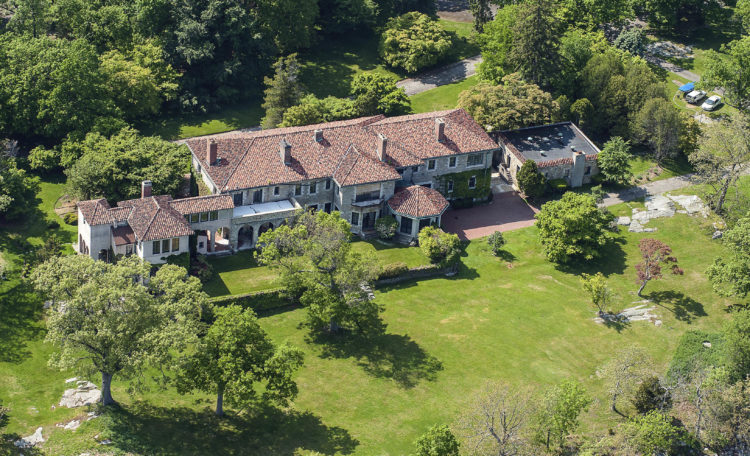 The Great Island estate is in Darien, Connecticut, is about an hour away from Manhattan by car. Money Inc quoted the cost at $175 million. The main house has 8 full bathrooms and 2 half bathrooms. It also has 10 bedrooms and 4 fireplaces as well as a green house, a stable, a dock, terrace, and veranda. And it's the perfect home to escape the hectic city life.
Briar Patch, $140 Million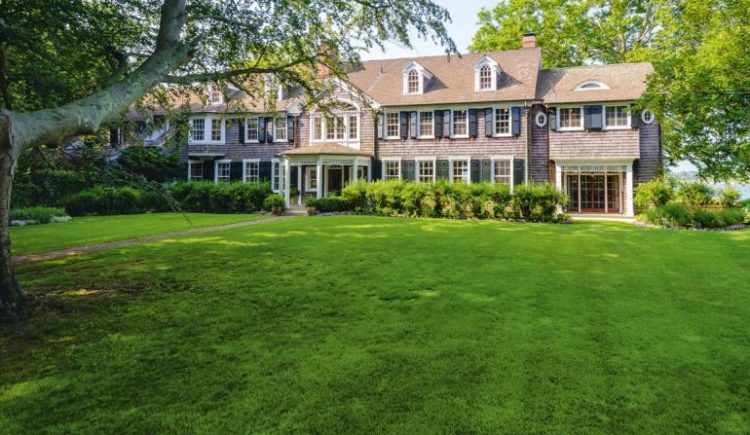 The Briar Patch Home is in Hampton, New York, and is on the National Register of Historic Places.  Money Inc quoted the cost at $140 million. It features 10 bedrooms, 9 full bathrooms, 1 half bathroom, 4 fireplaces, tennis courts, spat, hot tub, gym, and a fitness center. And while it has a 60-foot outdoor pool, the property is a quarter mile away from the beach.
Il Palmetto, $137 Million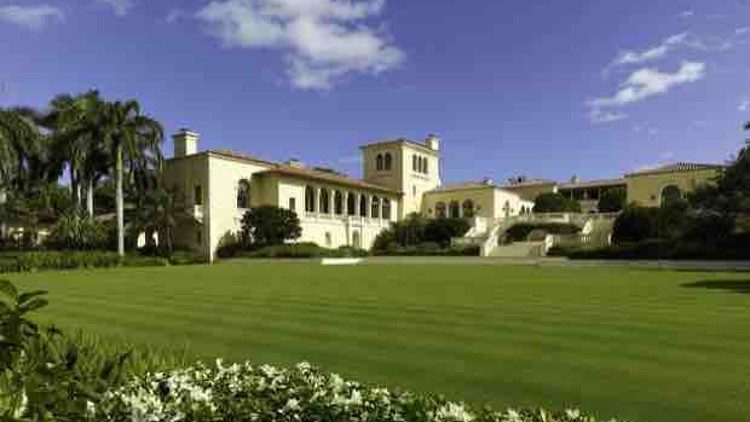 The spacious Il Palmetto is located in Palm Beach, Florida. It's a 60,000-square-foot mansion featuring 10 bedrooms and a formal dining room. It also has a chef's kitchen, a theater, an office, a library, and billiards room. Money Inc quoted the cost at $137 million. And did we mention it also has a 2-bedroom, 3-bathroom beach house?
Rancho San Carlos, $125 Million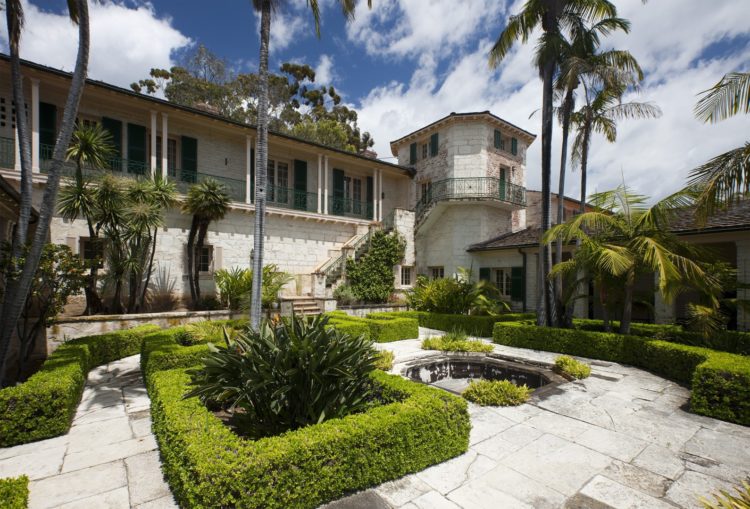 Rancho San Carlos is in Montecito, California. The manor was built in 1931 and features 30 rooms, natural terraces, a central courtyard and a view that is simply exquisite. Money Inc quoted the cost at $125 million. The estate also has an office and ten extra residential cottages as well as crop producing orchards.
Pumpkin Key, $95 Million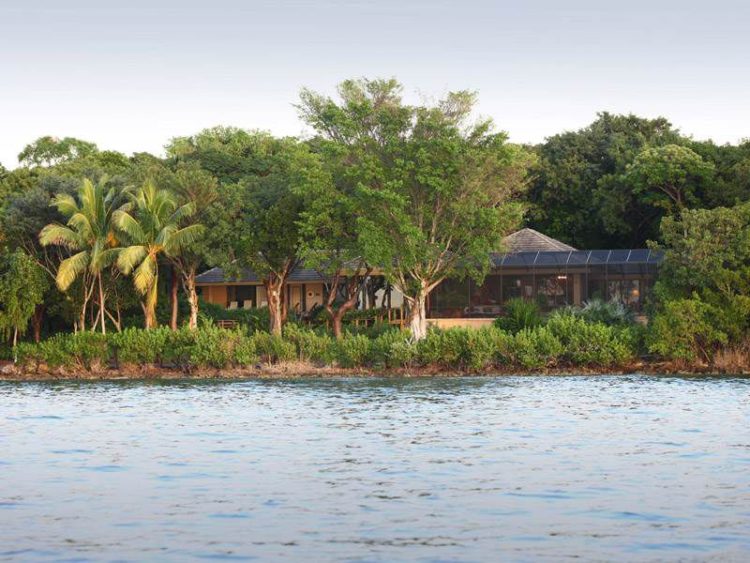 Pumpkin Key is located in Key Largo, Florida, and has 26 acres of oceanfront property. The 5,000-square-foot home also has tennis courts, a 20-slip marina, and nearby cottages as well as a private airstrip. Money Inc quoted the cost at $95 million, which is a great price to live in paradise.