Things went viral fast when Twitter user
@samxgrace
shared a series of photos of Sean Austin holding an adorable otter. But afterward, her post became such an online hit that people started posting photos of the "Lord of the Rings" actor to commemorate his fabulous career.
Sean Astin and the Otter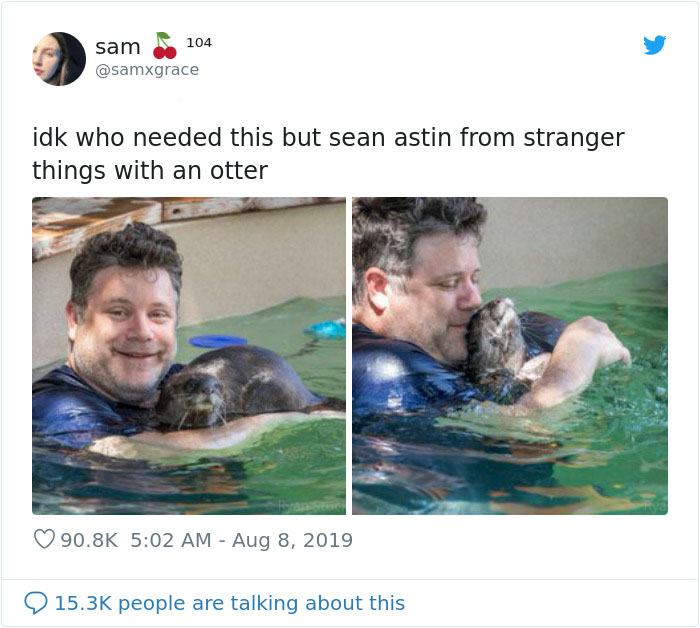 Sam who goes by samxgrace on Twitter is from New Zealand had he found the photos of the actor cuddling and kissing an otter on Facebook. The images were originally posted by the organization Nurtured by Nature, which promotes "swim with otters" experiences.
Netizens Went Nuts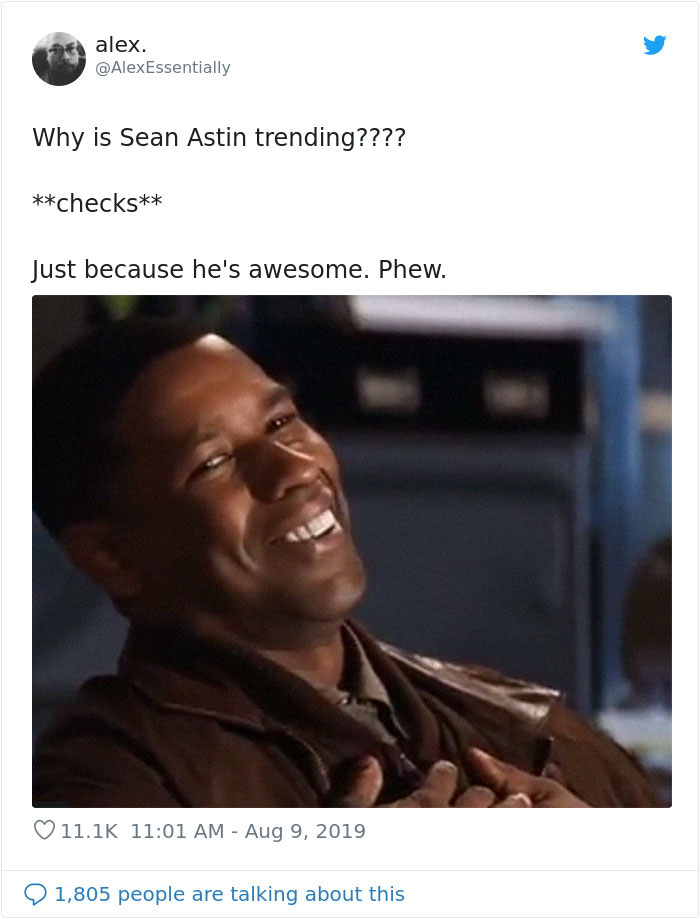 Sam, from Twitter, posted the photos because she's a big fan of Sean's work. But she never imagined that her Twitter post would have 8,000 likes the next morning, or that it would get 60,000 likes by the time the day was over.
Blueprint of a Man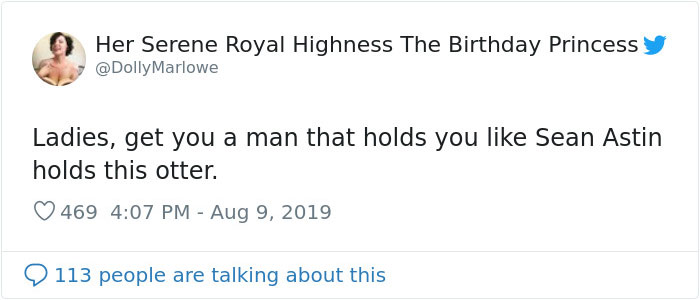 Soon enough, Sean became the blueprint for the kind of man every guy should strive to become, and Twitter users definitely agreed. But Sam herself thinks Sean is the real deal because he always plays such lovable characters. It wouldn't be much of a stretch to picture him being sweet and kind to fellow creatures.
Because He's Awesome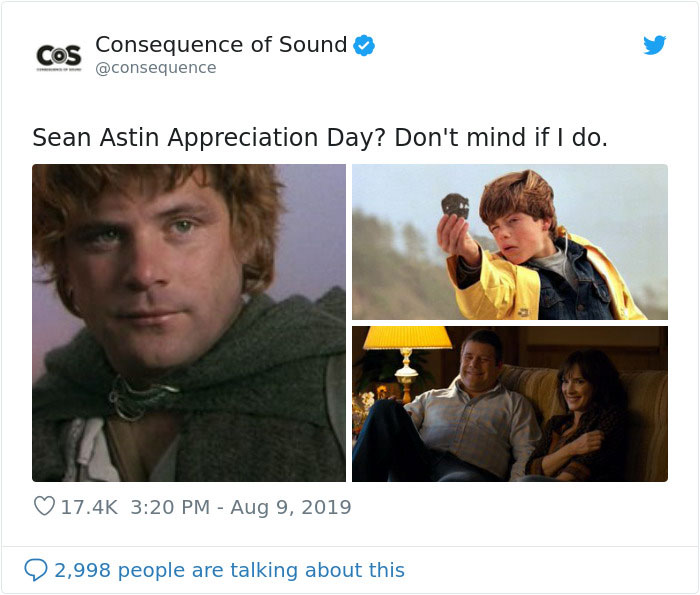 As far as netizens were concerned, there was only one obvious explanation as to why Sean was trending, and that's because he's absolutely incredible. So they used memes to share how they felt about this awesome actor who had won so many hearts with those otter pics.
You Have to Watch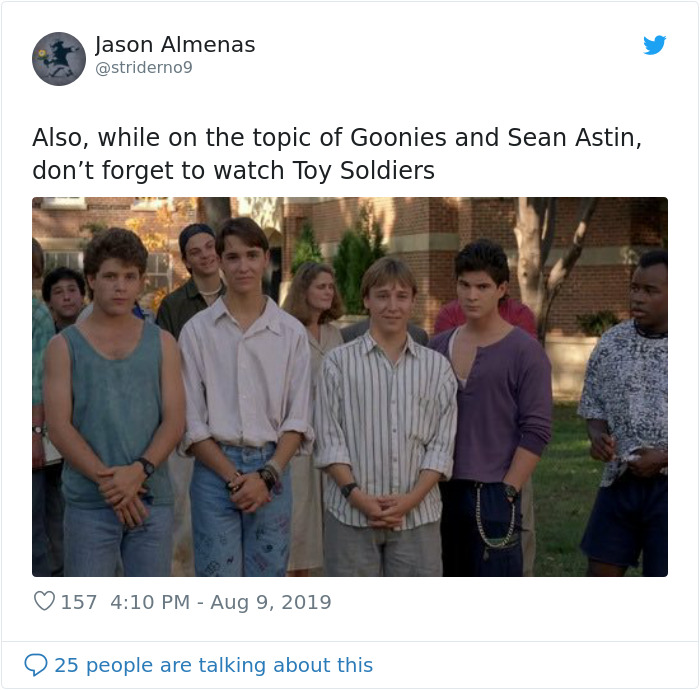 Sean has played so many fantastic roles that Twitter users wanted to remind people that the actor was more than just a character on "Stranger Things." He had a ton of movie credits that were worth mentioning, too. And honestly? We kind of forgot he's done SO many movies. Twitter users had a field day sharing their favorite moments from Goonies, Lord of the Rings, and so many other flicks he's been on.
Samwise Gamgee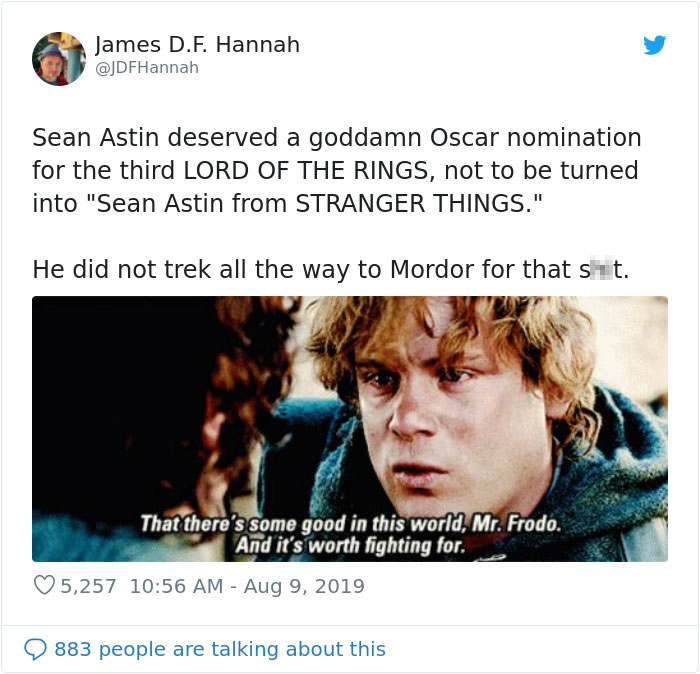 Fans felt that Sean has done so much in his career, including crossing through dangerous lands and tackling all sorts of sinister creatures to help Frodo destroy the ring in Lord of the Rings. So, he deserved recognition for that.
Even Sean Noticed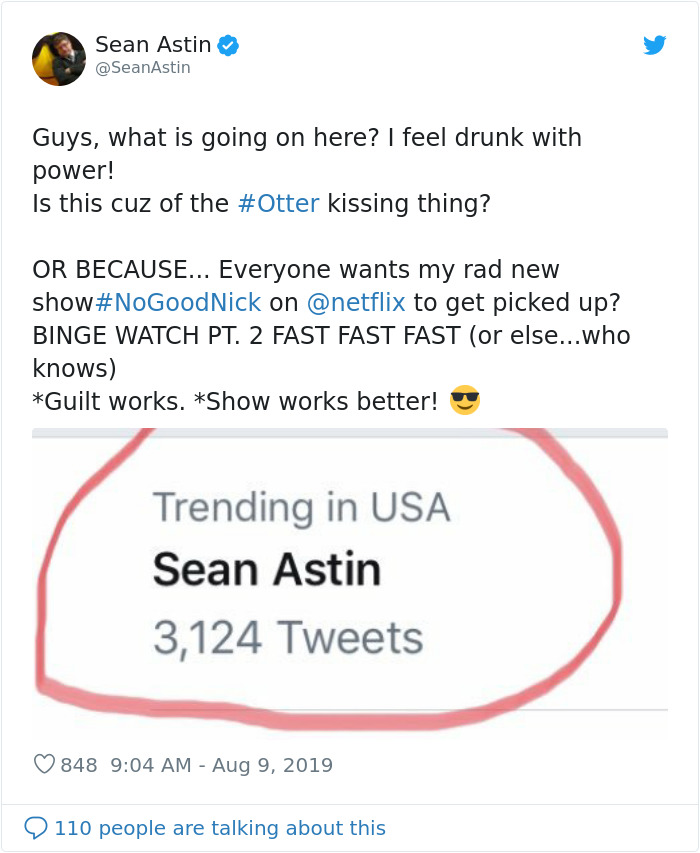 The otter kissing photos made Sean so trendy that he started to pay attention. So, he decided to take advantage of the situation and plugged his Netflix sitcom "No Good Nick" so that people would binge-watch and get the streaming service to renew the series.
Fans Reassured Him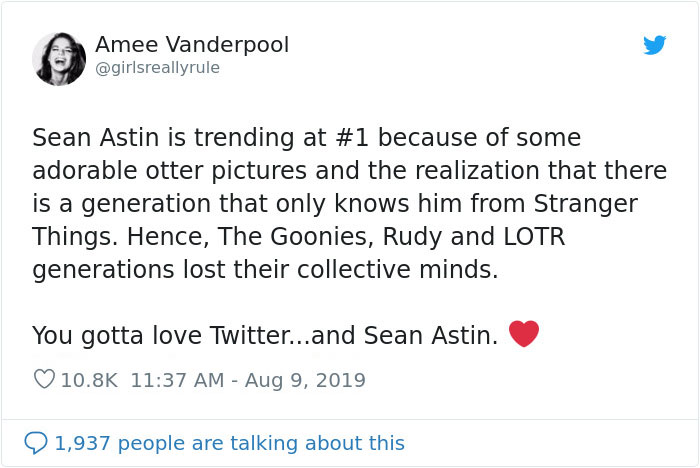 Most people would say that his stint on "Stranger Things" was the reason why Sean was trending so hard after the success of Lord of the Rings. But Twitter users were quick to point out that fans loved the actor for a number of roles he's played over the generations.