Don't be surprised if you stumble upon this grandad's page while you're mindlessly scrolling on Instagram. David Cyril, from Lancashire, UK, is taking Instagram by storm with his weight loss tips, positivity, and kind inspirational posts. The 86-year-old grandad is all about dieting, healthy eating, and sharing his weight loss journey, and people are absolutely loving it!
Meet David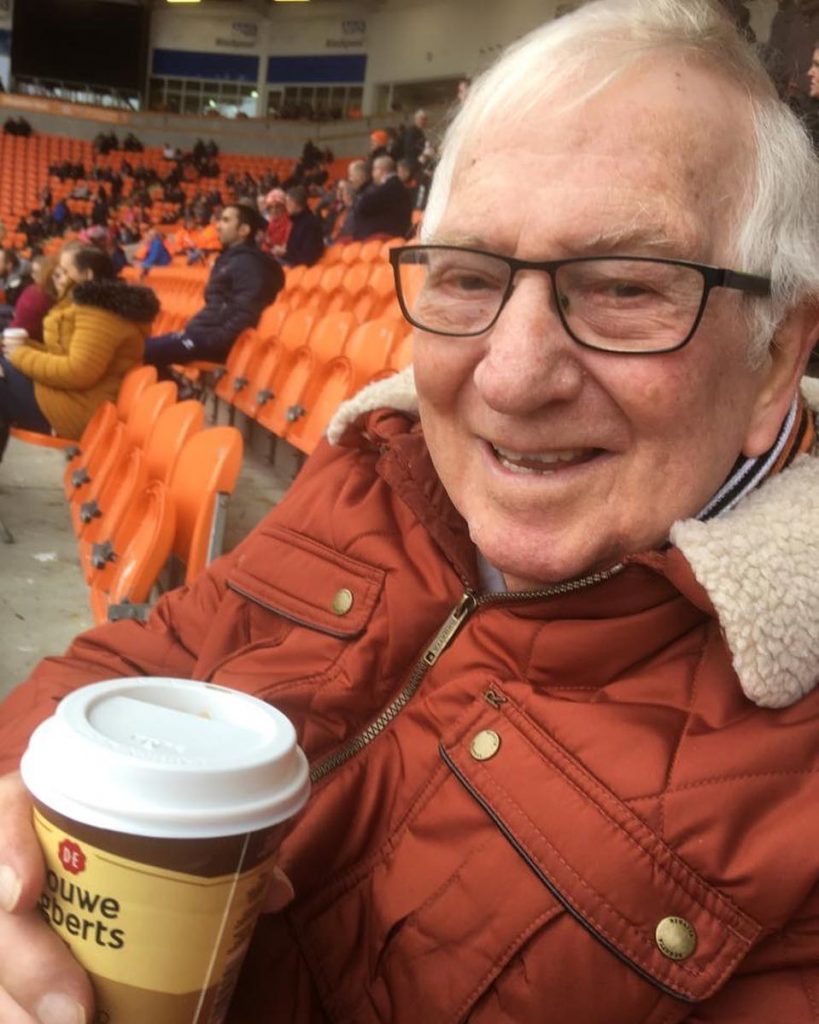 The 86-year-old grandpa started documenting his weight loss journey last year, and in the blink of an eye, he managed to get over 100,000 followers on Instagram. But why is this adorable grandpa so popular?
Weight Loss Guru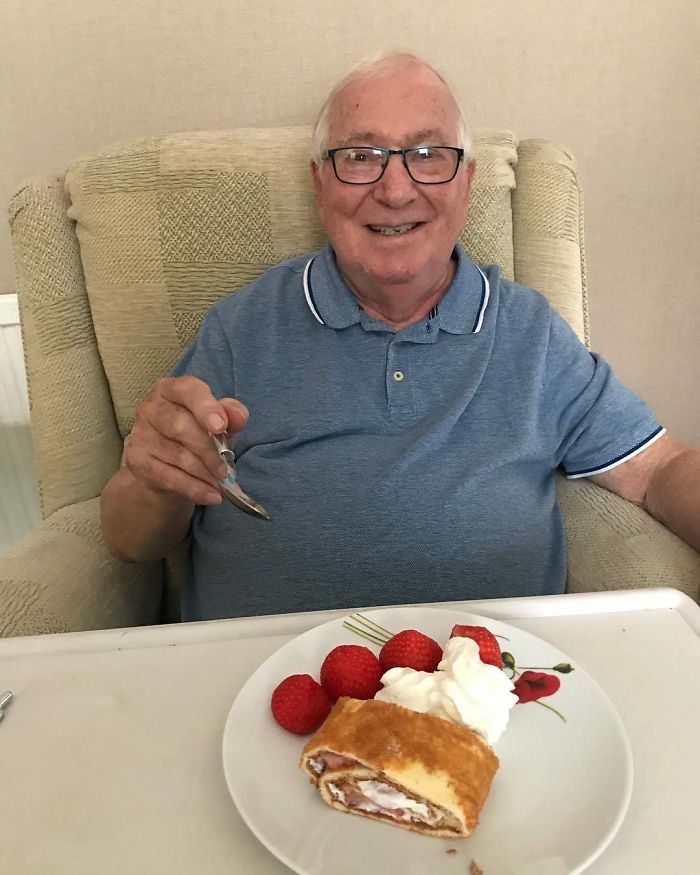 Not only is his page ridiculously adorable, but David is all about spreading kindness and positivity. And that seems to resonate with his supporters who often bombard him with questions and words of encouragement.
A Tough Journey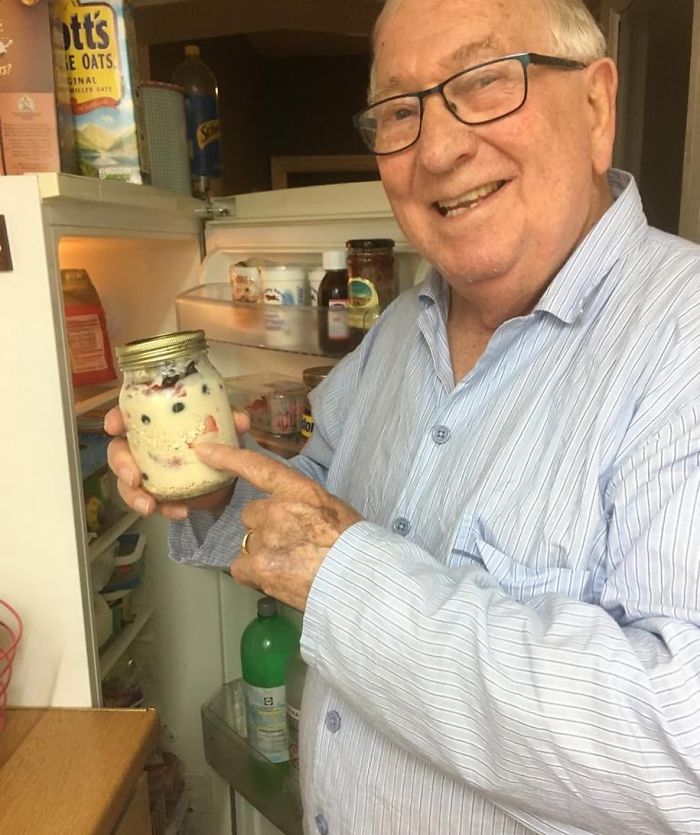 David was on a quest to lose about 50 pounds, (4 stone) after dealing with some troubling health issues. You see, David had survived a heart attack, and he was slowly trying to get back to a healthier weight. But he needed some extra encouragement.
Recovering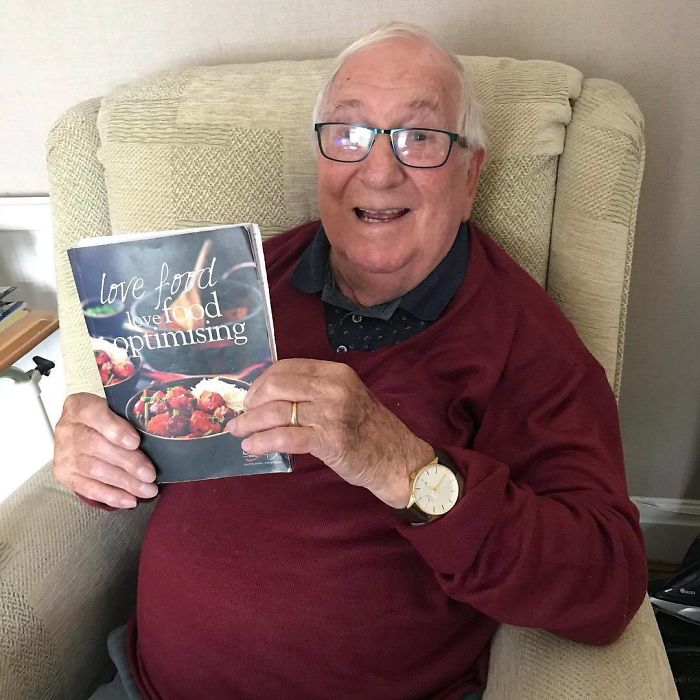 Regular exercise and healthy dieting would help David recover after the heart attack, but most importantly? It would also decrease his risk of getting another heart attack. So this grandpa was dead set on losing the extra pounds in the hopes of living a happier and healthier life.
Instagram Fave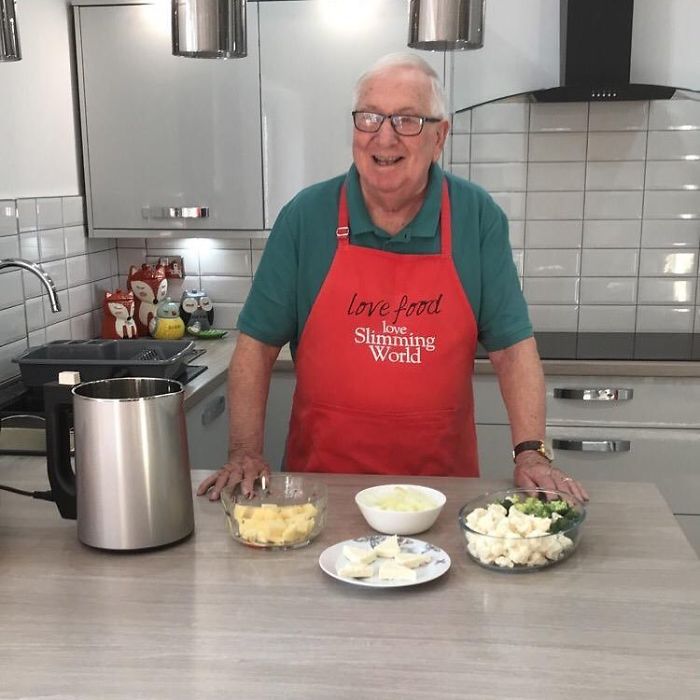 On September 26, he decided to share his weight loss journey on Instagram after his daughter encouraged him to do it. She had posted David's photo on social media, and when it got so much positive attention, she suggested he'd create his own Insta account so he could stay motivated to lose the weight and feed off people's positive energy. Needless to say, it was a total success!
Ups And Downs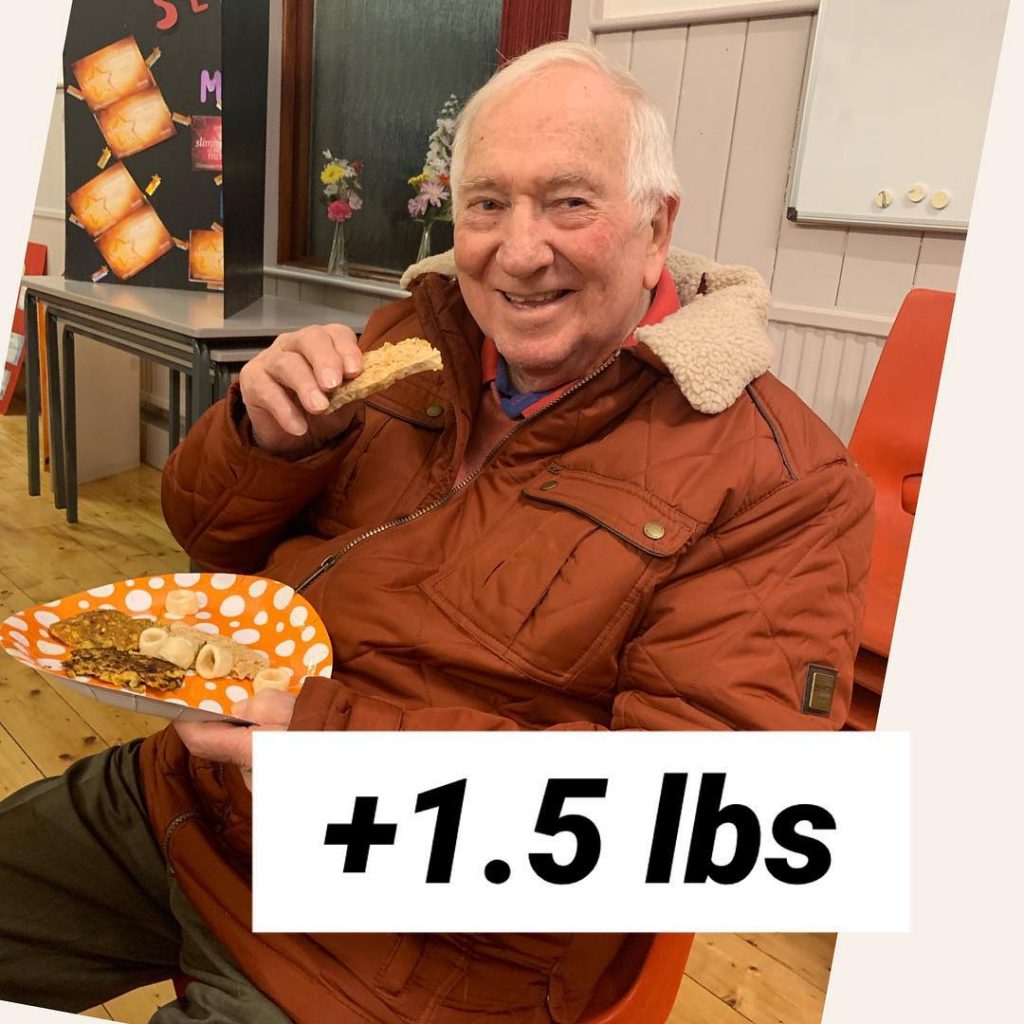 At the beginning of his weight loss journey, David managed to lose around 28 pounds. But he was having a hard time keeping the weight off after life got in the way. He quickly bounced back to his original weight. But instead of getting disappointed, David kept going.
Victory!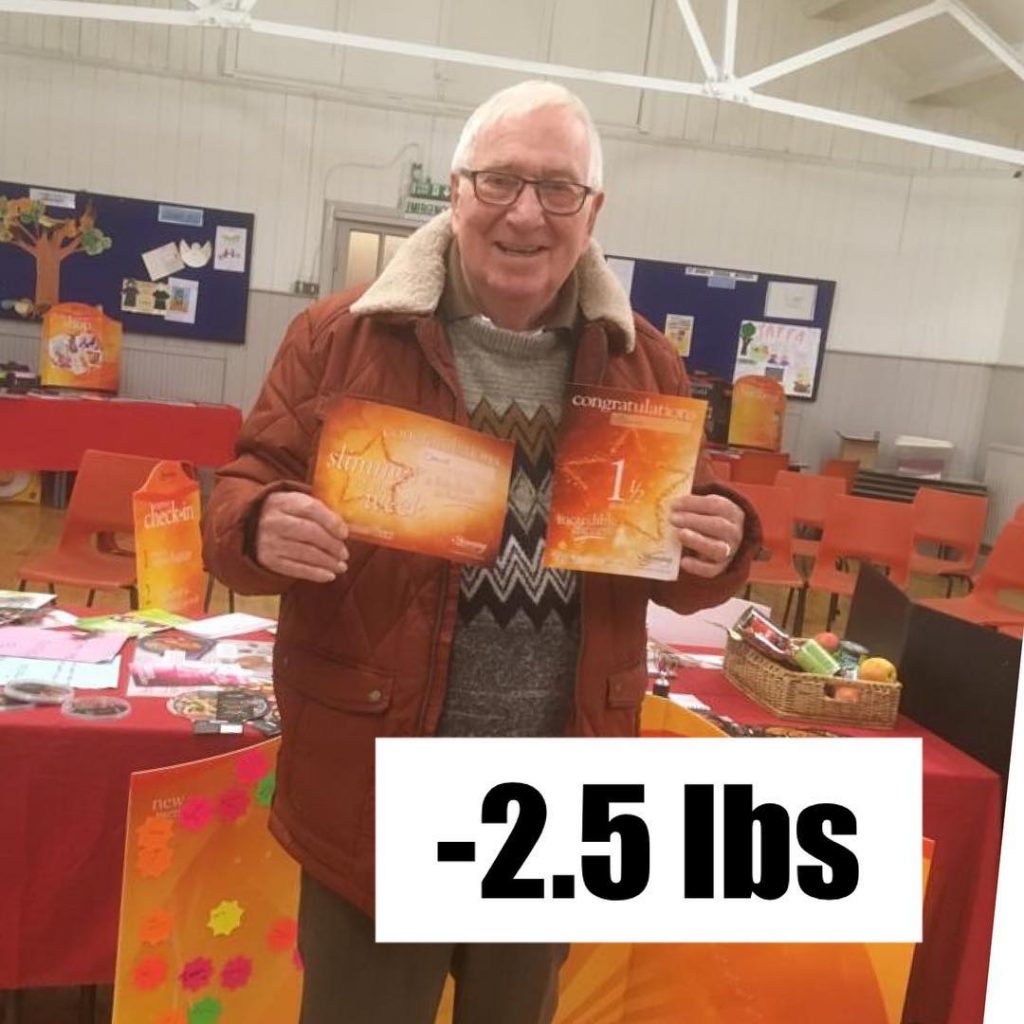 David had been trying to lose weight through Slimming World, a UK-based weight loss program. But his weight kept fluctuating up and down. He put on a couple of pounds after the holidays, but that's to be expected. David quickly went back on the horse and stayed on track.
Halfway There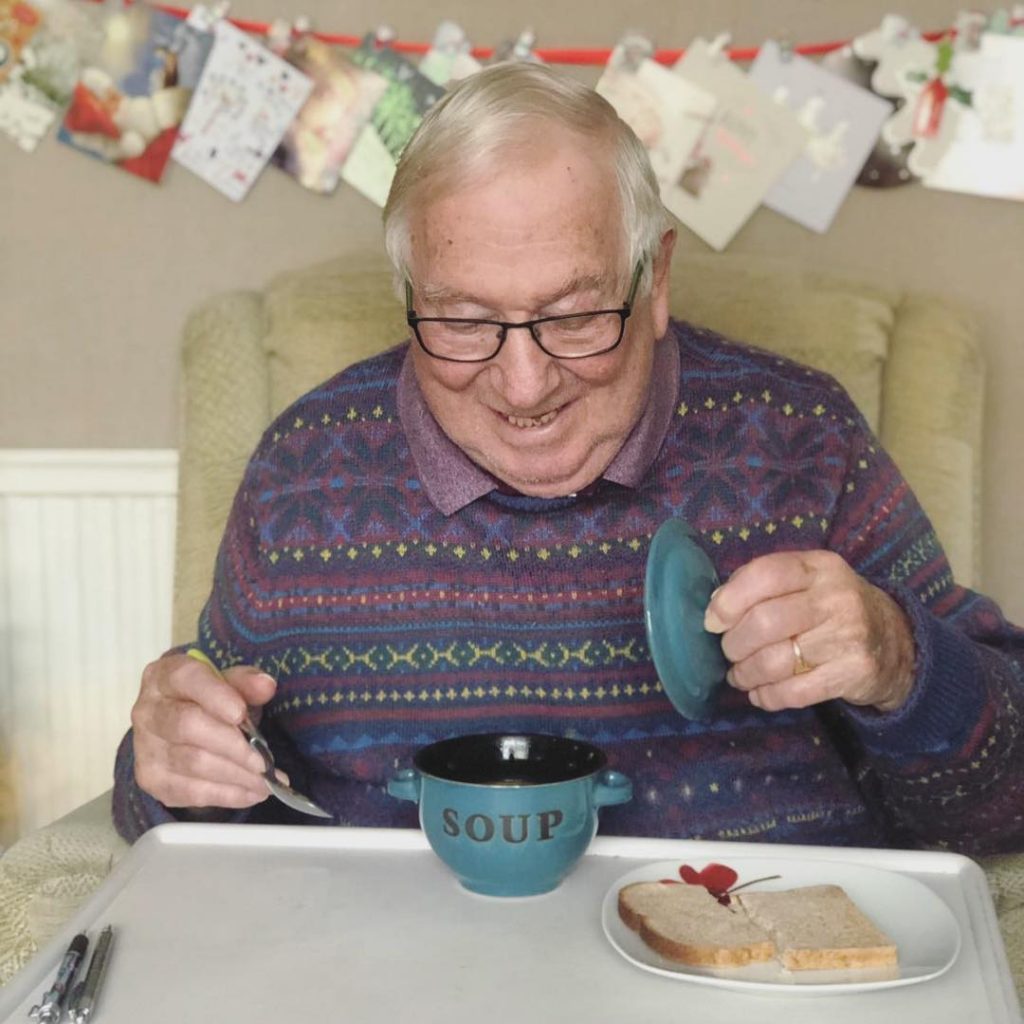 Soon enough, his efforts paid off when he finally reached a major milestone, and he shared the big news with his supporters online. After losing some more weight, David wrote, "I am halfway to target! I received my stone and a half award, not only that but was also 'Slimmer of the week' – absolutely thrilled to bits!"
Feeling The Love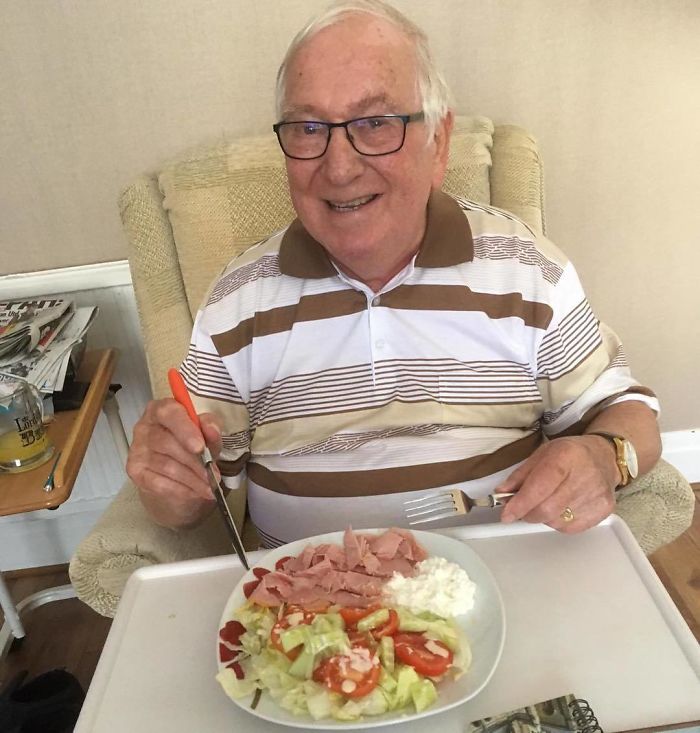 He thanked his followers for encouraging him to always keep going and filling his page with positivity and love. He was finally closer to hitting a healthier target weight. "Thank you all for your continued support, you're all keeping me on track and full of motivation to get to target in no time!" he shared.
Stress-Free Dieting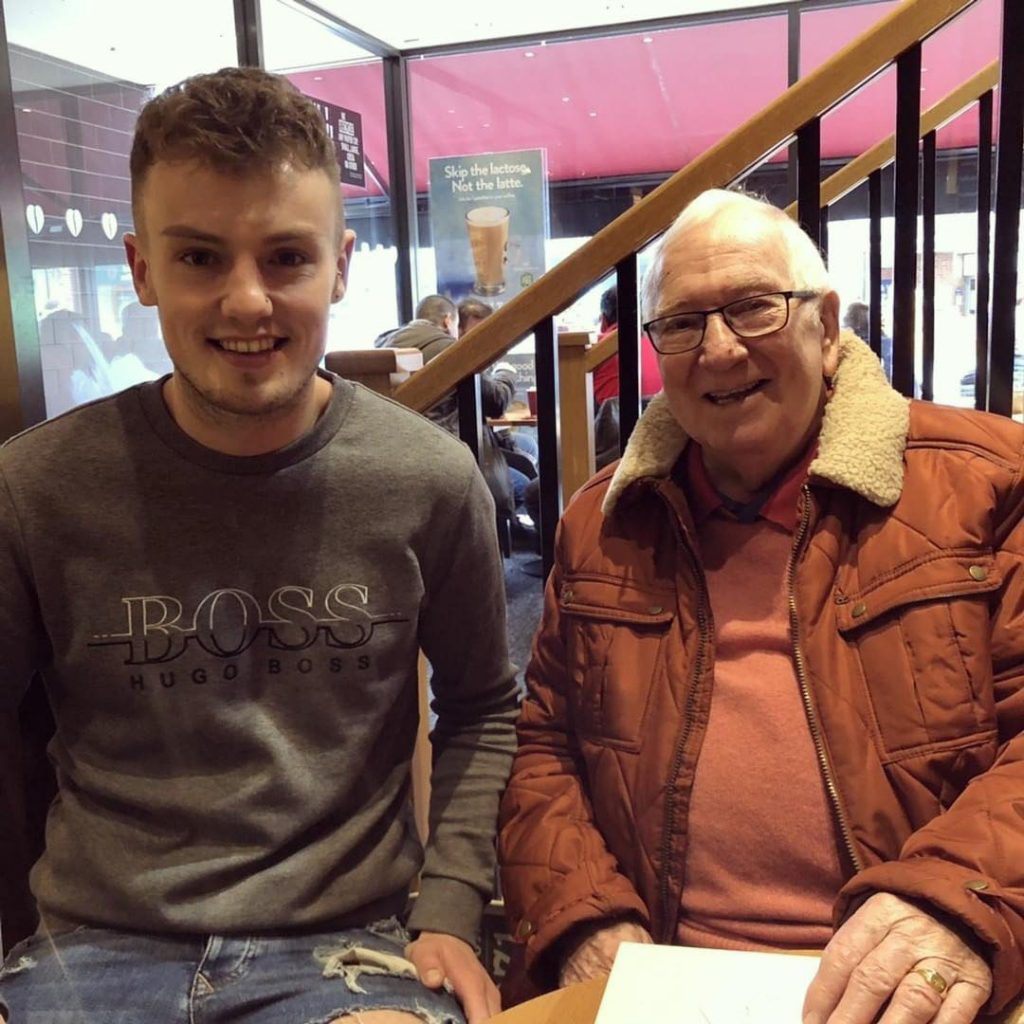 Even though he's healthier than ever, this grandpa isn't in a rush to hit his target weight. He's having fun and enjoying food along the way. But most importantly, his approach to dieting is super healthy and smart. He understands that weight loss doesn't happen overnight, and that patience is key. So when he does hit his mark, he'll be able to maintain it long-term.