Shawn Kathleen had been a flight attendant for over 7 years and had seen her fair share of bad passengers. So, when she retired, she created a Passenger Shaming account on Facebook and Instagram, so she could share photos of some of the worst passengers to ever travel the friendly skies.
A Hairy Situation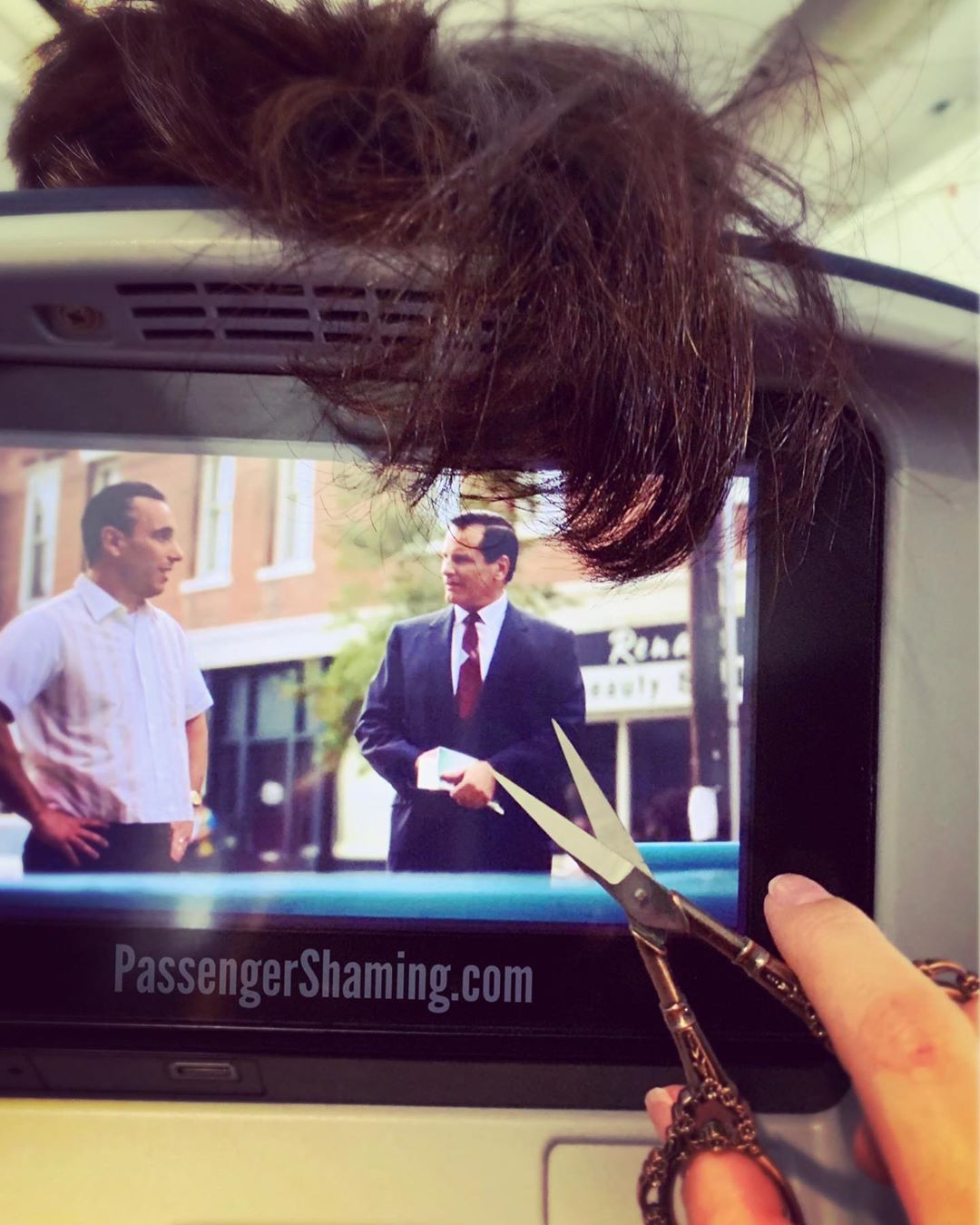 It's impossible to enjoy a movie when the person sitting in front of you has their hair covering the video screen. Honestly, we can't blame the frustrated passenger for taking their scissors out. Maybe they should've brushed her hair so she gets the point.
Press-On Nails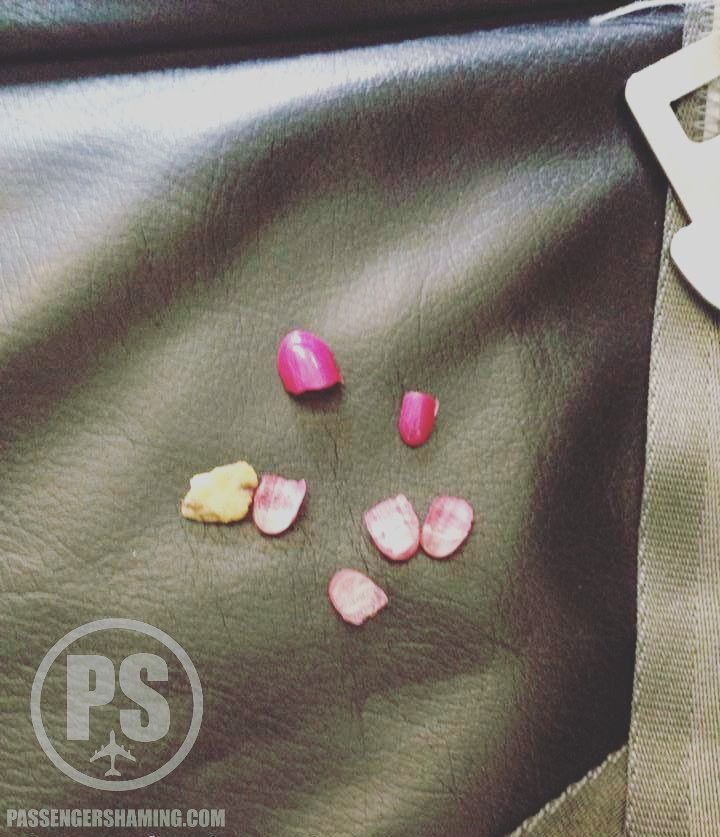 It looks like the previous passenger left something for the airline to remember them by—press-on nails. That's not only unsanitary but also pretty disgusting, too. Seriously, whoever you are…this is not cute.
The Icky Dentures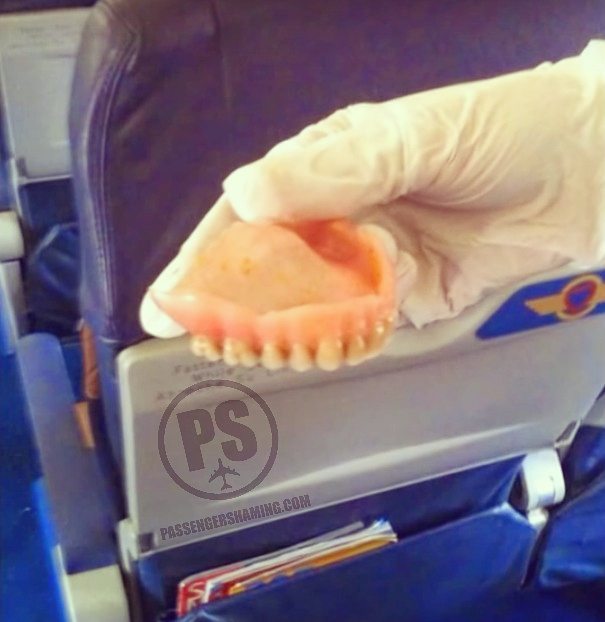 We understand how people become forgetful in their golden years. But the last thing any passenger or flight attendant wants to find or touch is someone's discarded dentures.
Clothing Optional Passenger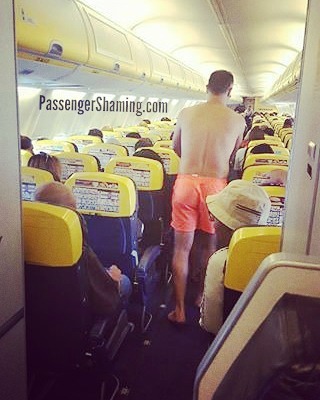 This guy must have forgotten that he was on board a plane and assumed he was at the beach. But the cabin of a plane isn't a dressing room either and no one wants to see another passenger taking their clothes off.
The Flying Flutist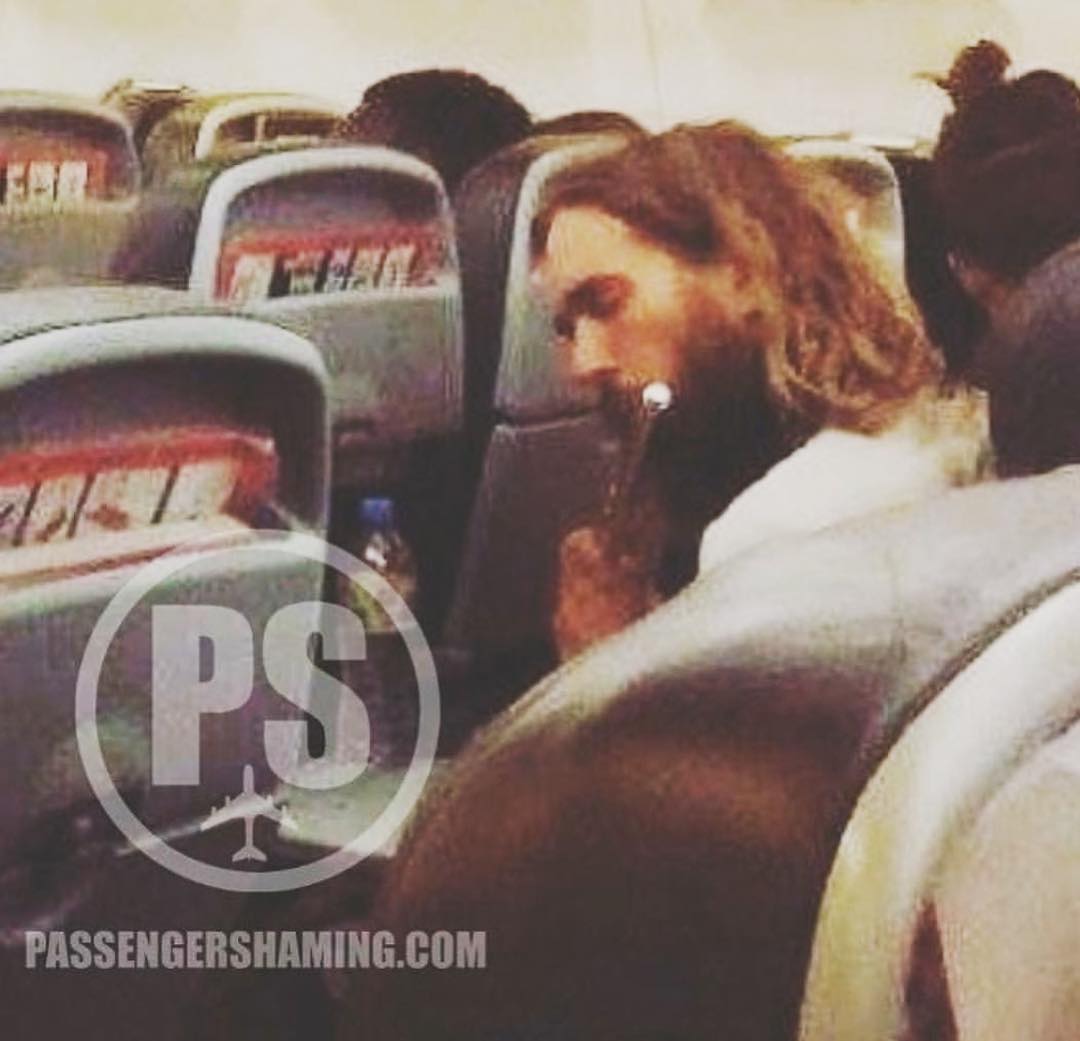 This passenger was so bored that he decided to play the flute. Hopefully, he was good, or everyone in the cabin would have had this guy ejected from the plane.
Kids Gone Wild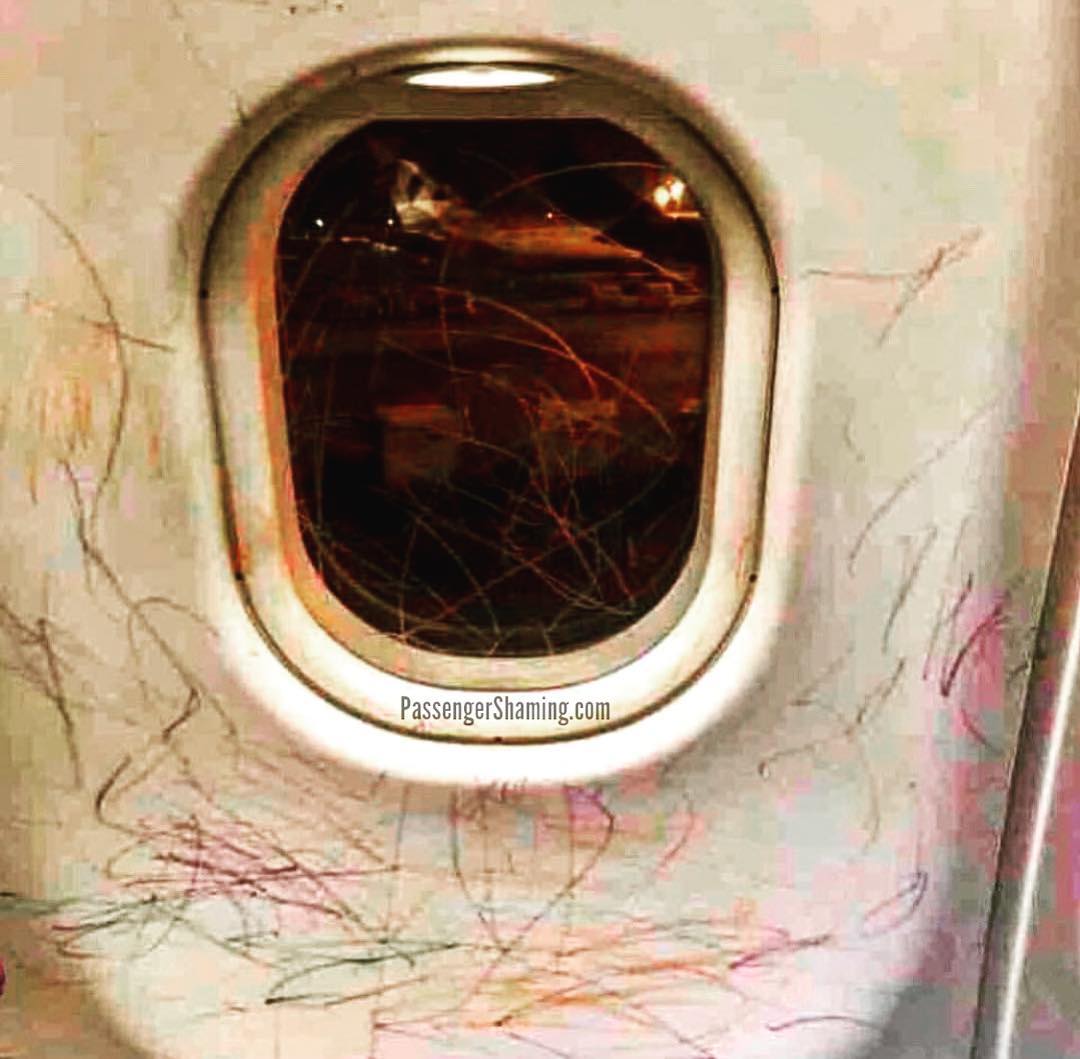 No one said being a parent was easy, but at least they could have kept their kids from redecorating the window with their crayons. Come on!
Quit Monkeying Around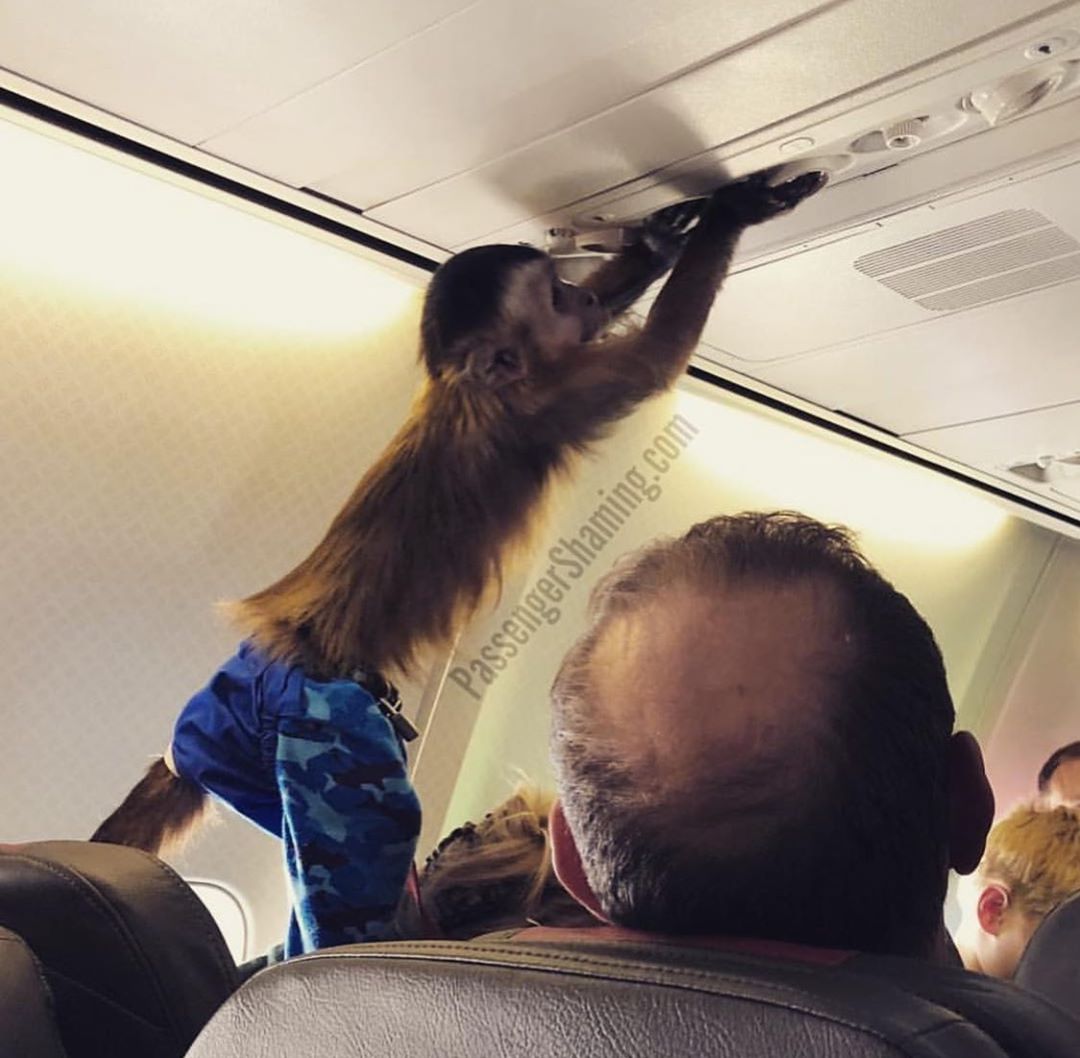 We get that some passengers require the use of emotional support animals. But it's difficult to ignore them when they start monkeying around in the cabin and annoying everyone. Let's just hope they don't start flinging other hazardous and stinky things.
Napping in the Emergency Exit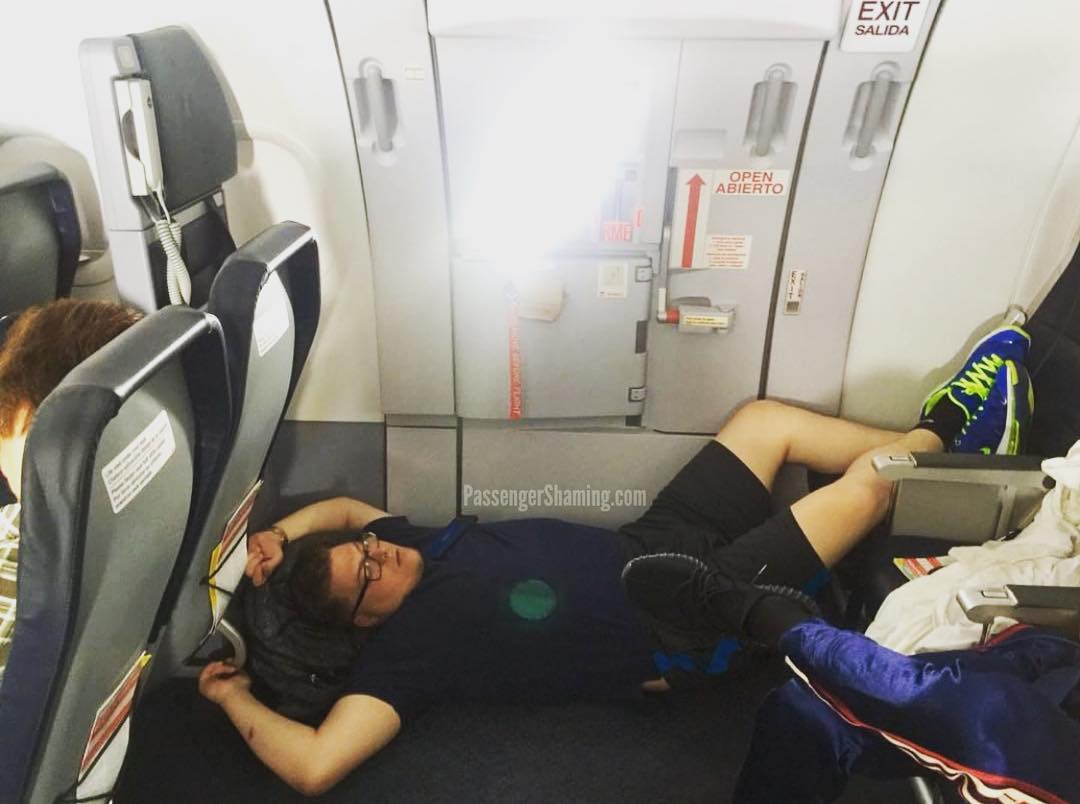 This guy isn't afraid of flying or he would have never laid down on the floor by the emergency exit. Of all the places he could have picked, this might have been the most dangerous spot.
Camping on the Plane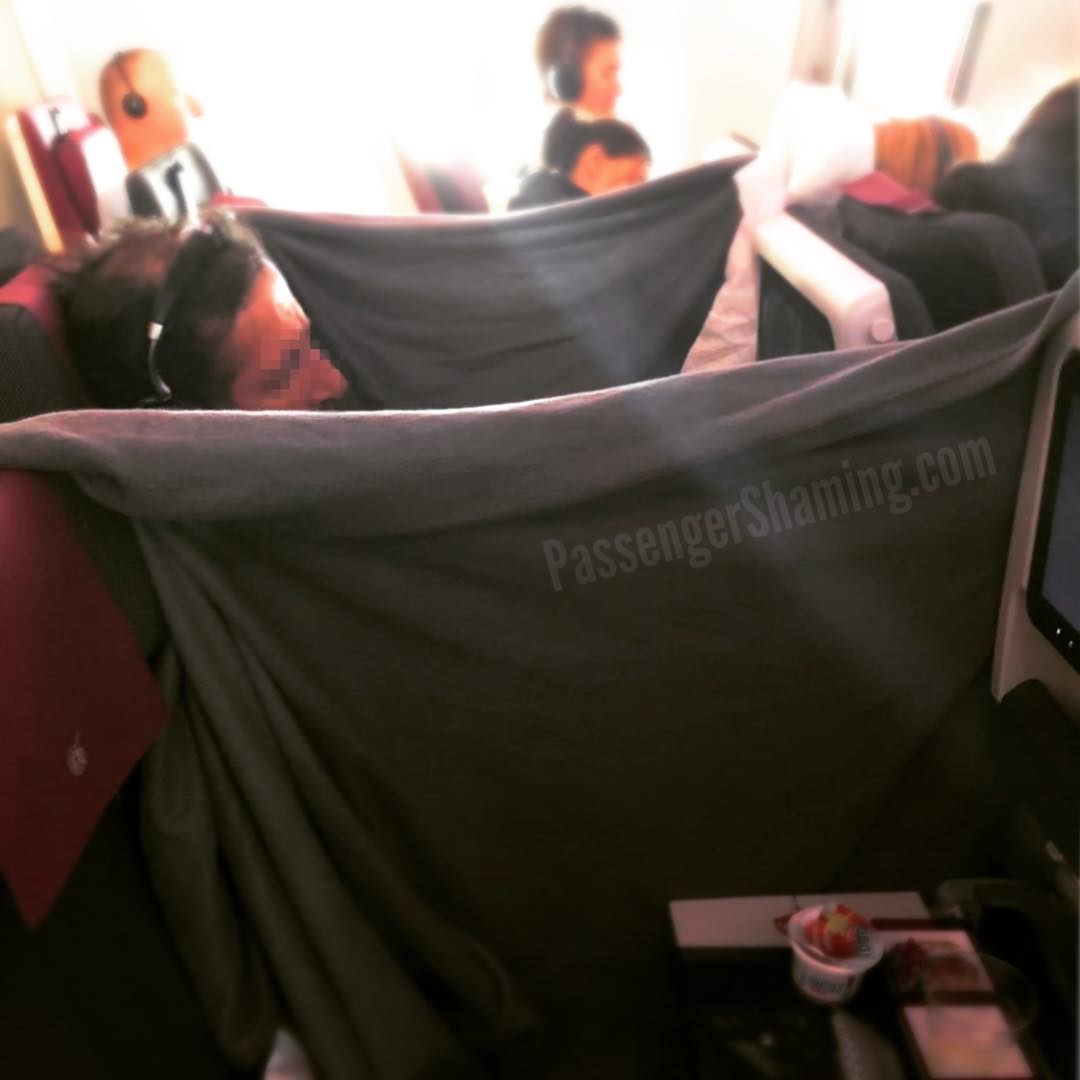 This guy decided that it would be a cool idea to create a fort made of blankets, so he wouldn't have to look at his fellow passengers while he slept. He should have flown first class instead.
The Airplane Food Hack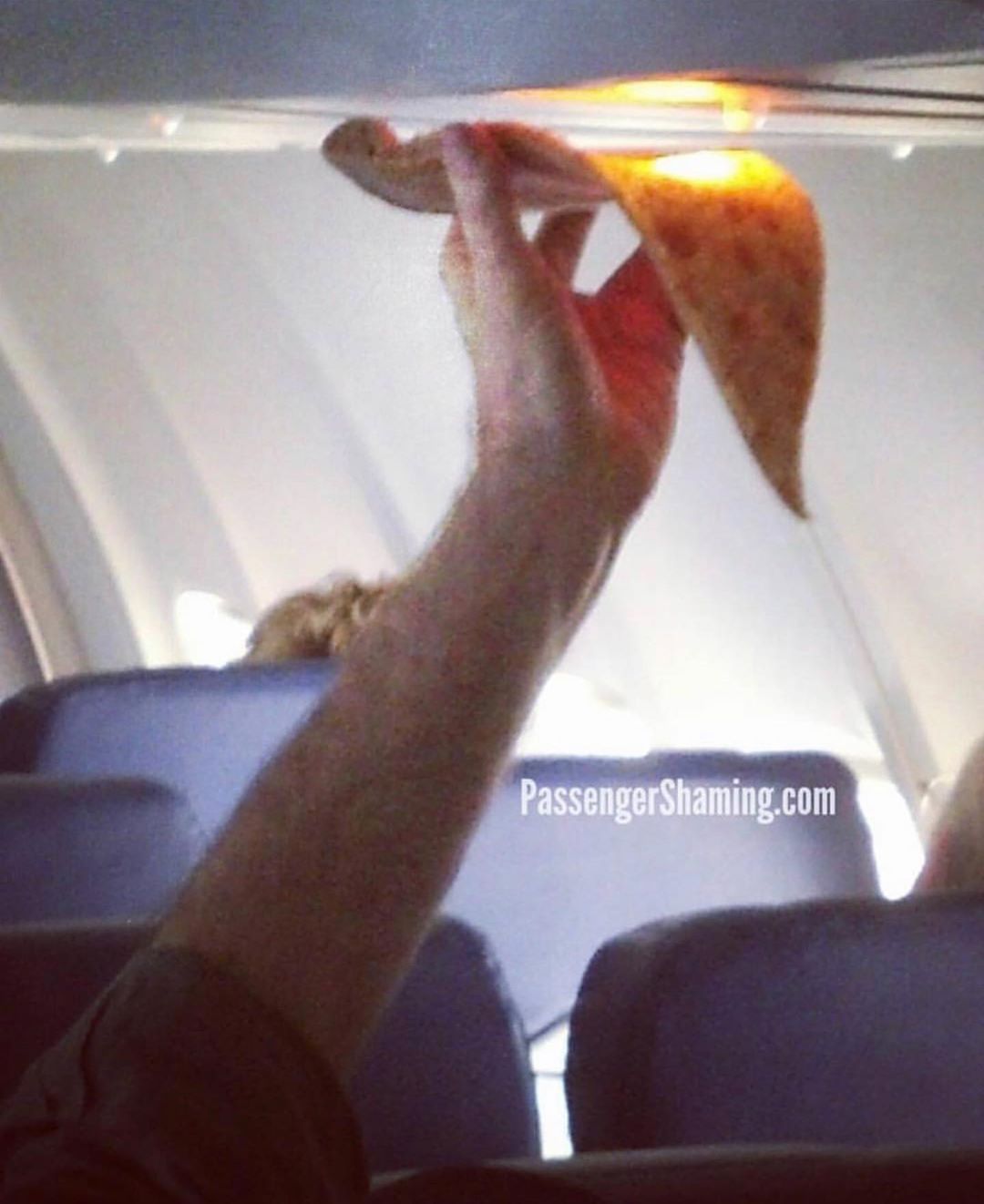 This guy's pizza was too cold, so he came up with the ultimate food hack by warming his slice using the overhead lamp. He undoubtedly left the light all nice and greasy for the next passenger.
Laying on the Plane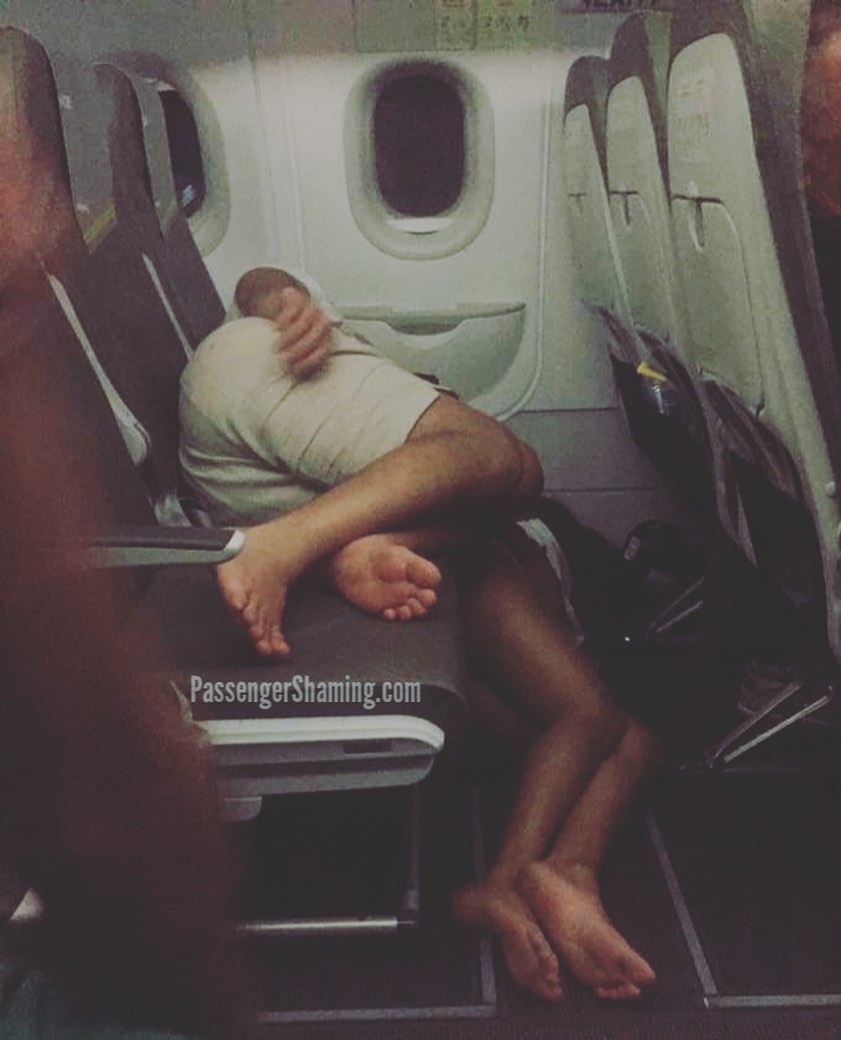 These two mistook the plane for a sleeper cart. One of them was laying on the floor. But both of them were sticking their big stinky feet out towards the aisle.
The On-Flight Makeover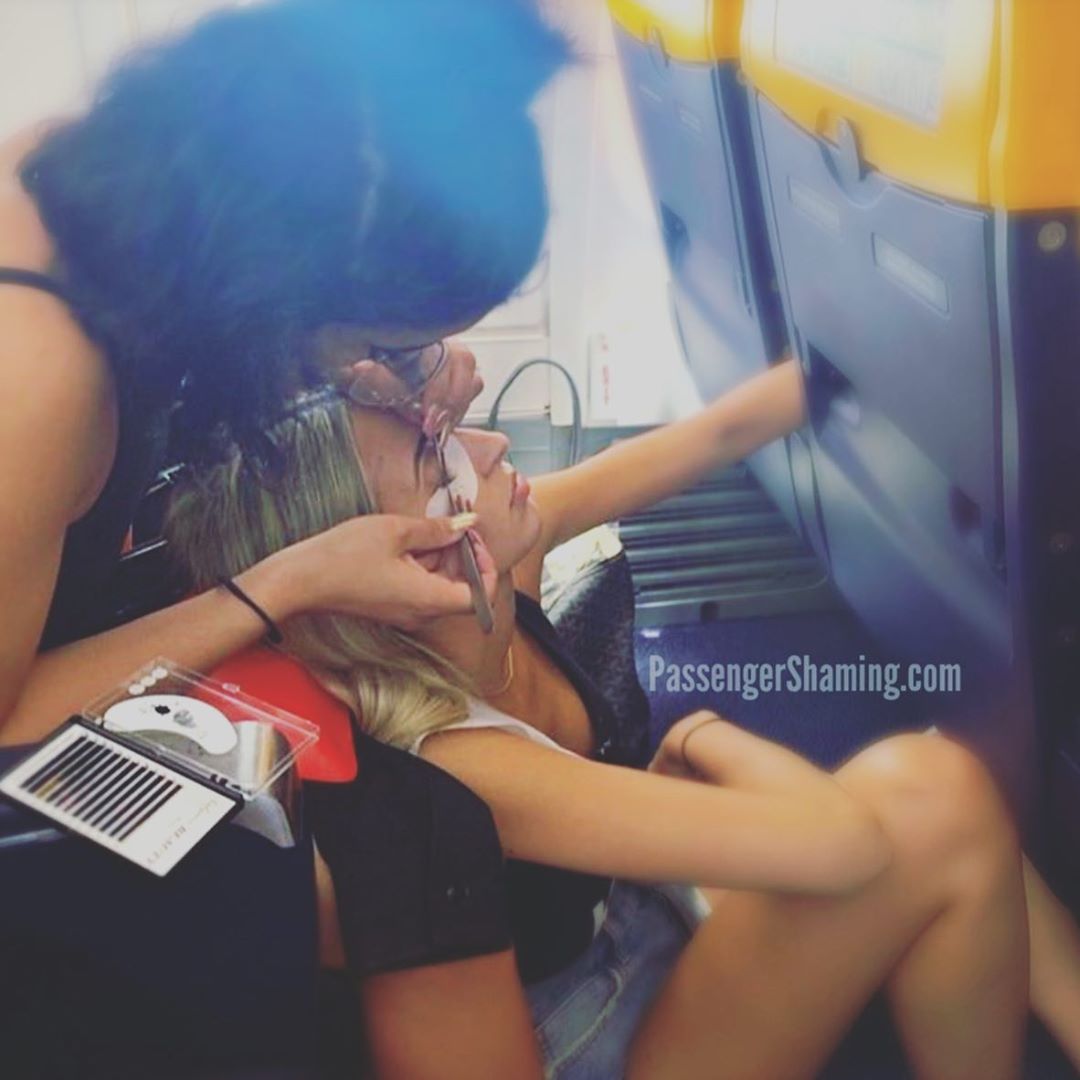 These gals are total time-savers. Instead of doing their makeup before they left home, or after they landed, they decided to work on their lashes while on the plane. This might be unsightly but it's actually pretty smart!
Makeshift Foot Hammock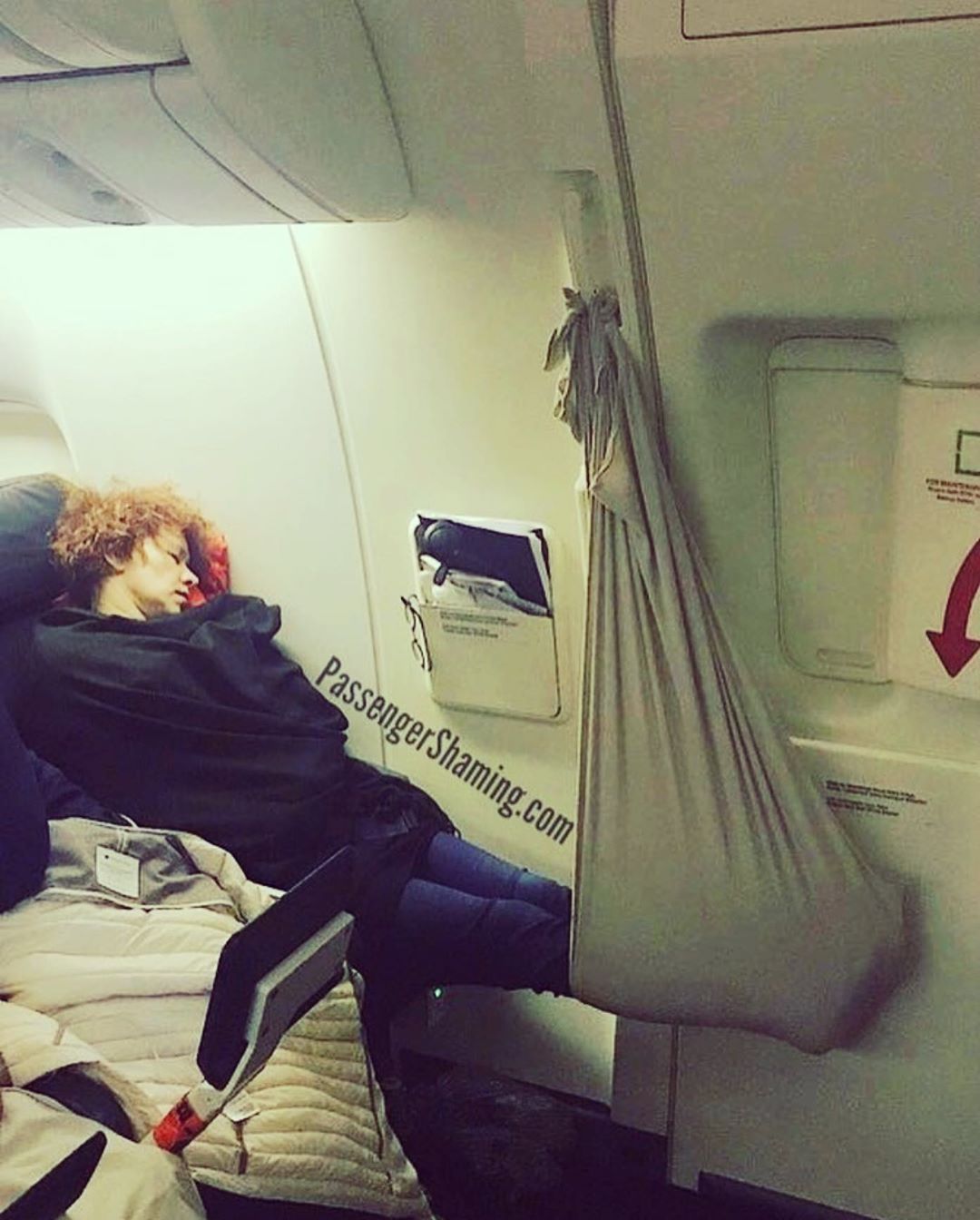 Creating your own makeshift hammock for your feet is insane when you put everyone in danger. You can MacGyver your way to a more comfortable seating arrangement, but when you attach something to the latch of the emergency exit hatch, you're really blowing everyone away.