We all know that blind people use a cane to get around so they avoid bumping into things. But a blind engineer named Kursat Ceylan came up with a smart cane called WeWalk that uses Google Maps to help blind people walk around on their own more efficiently.
Helping the Blind Get Around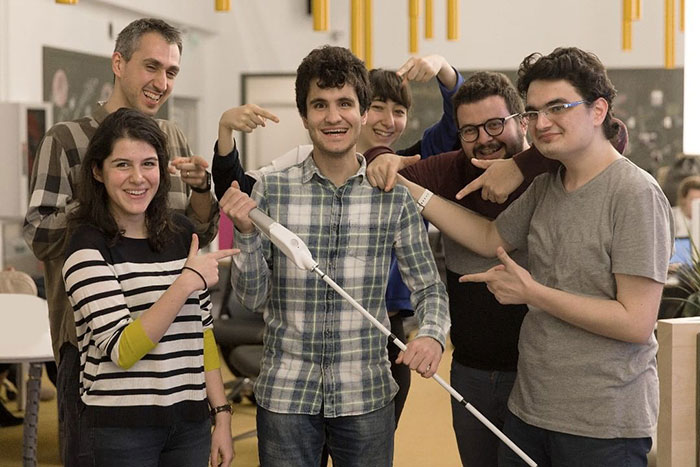 Kursat Ceylan is the CEO and co-founder of Young Guru Academy (YGA), the Turkish non-profit group responsible for WeWalk, a revolutionary new cane that allows the blind to get around the city effectively.
Easy to Handle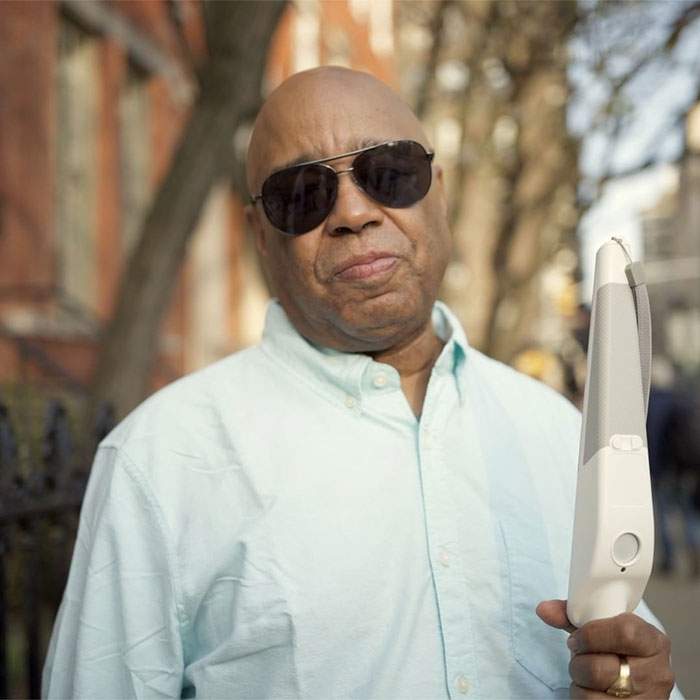 It looks like an old hand held portable vacuum cleaner attached to a stick. But this gadget is unlike any conventional walking stick the blind have had to rely on in the past.
The Cost of Most Smartphones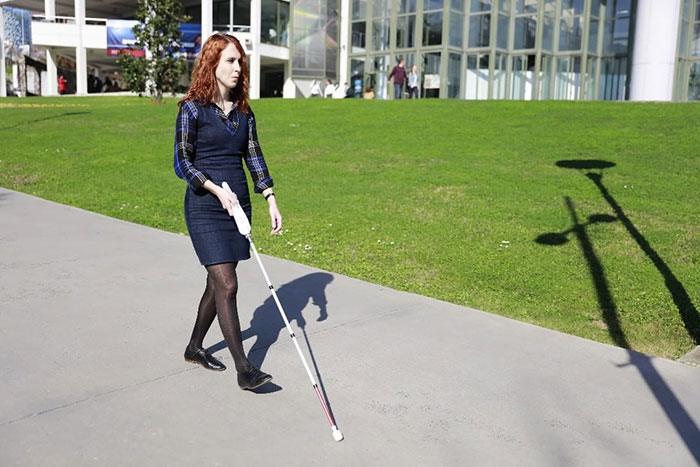 The WeWalk Smart Cane costs $499, which is about the same cost as most Smartphones. In fact, the user can use the WeWalk mobile application on their phone via Bluetooth. The cane also allows them to get navigational information without holding their phone.
It Detects Obstacles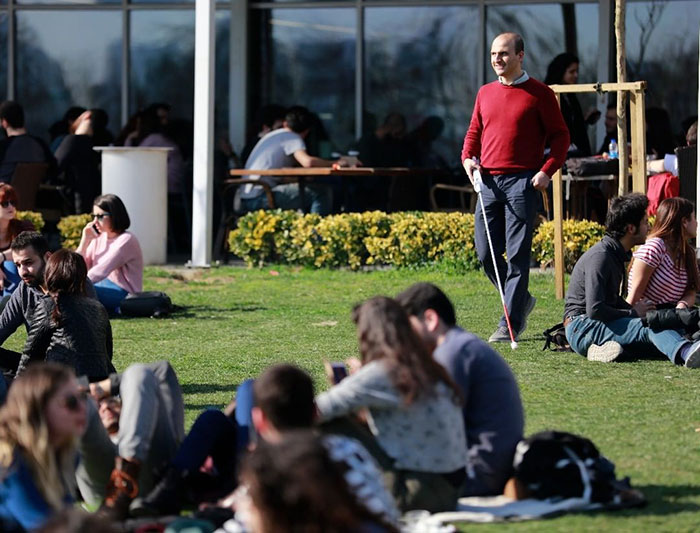 Not only does the WeWalk detect obstacles on the floor but also above chest level thanks to its ultrasonic sensor. So, when an object is near, the stick will vibrate to alert the user.
It Links with Google Maps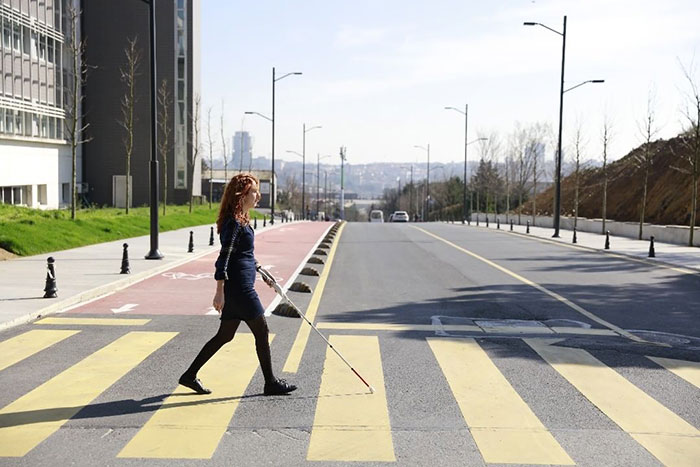 WeWalk is integrated with Voice Assistant and Google Maps to make getting around a lot easier. So as long as Google Maps remains accurate and regularly updated, the visually impaired will be able to navigate anywhere they want and cross streets safely.
It Evolves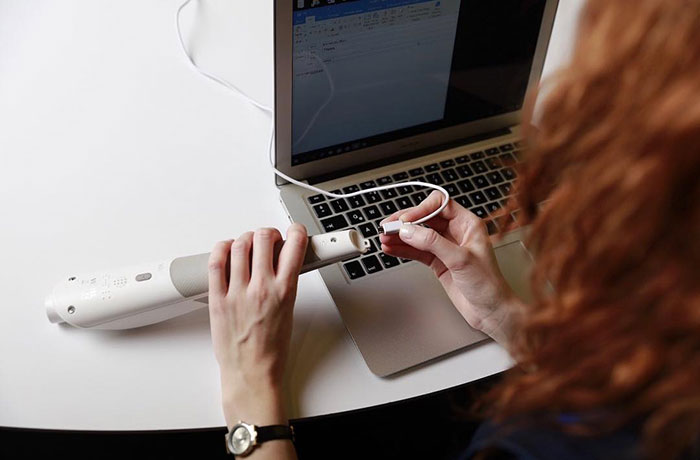 The user can easily link the WeWalk Smart Cane to a computer using a USB drive. This will allow the cane to receive software updates that will include transportation and ride share applications in the near future.
He Totally Relates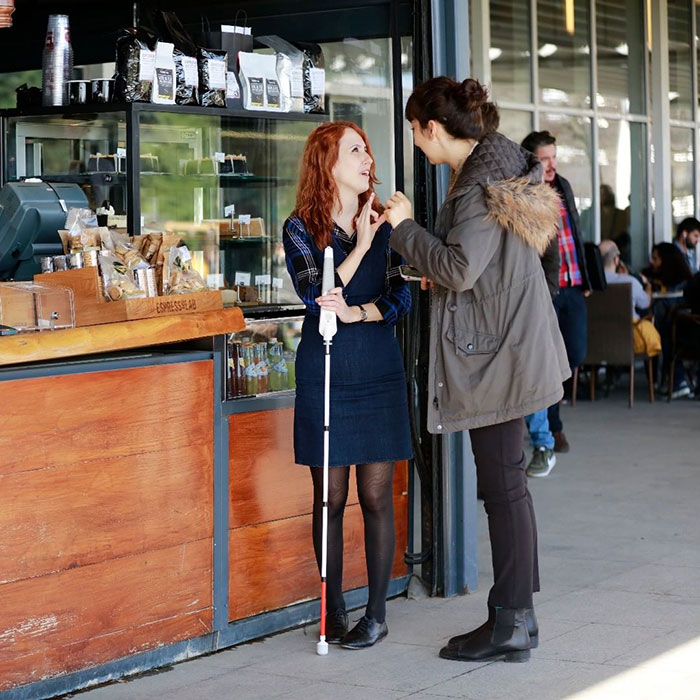 Ceylan didn't let his condition stop him from achieving something amazing. He used his knowledge of what it was like being blind to come up with a solution that will improve the lives of other visually impaired individuals. That way they can do things like visit a coffee shop like everyone else.
What Took So Long?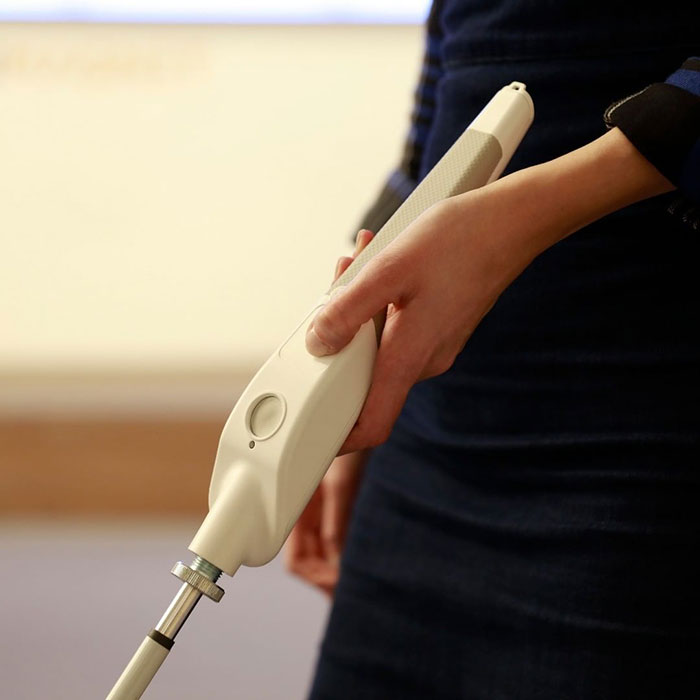 In this day and age, people use technology to do things that were once deemed impossible. But blind people only had a stick to guide them. Now they'll have the WeWalk with an easy to use touchpad and voice interface to make their lives a little easier.
All You Need to Know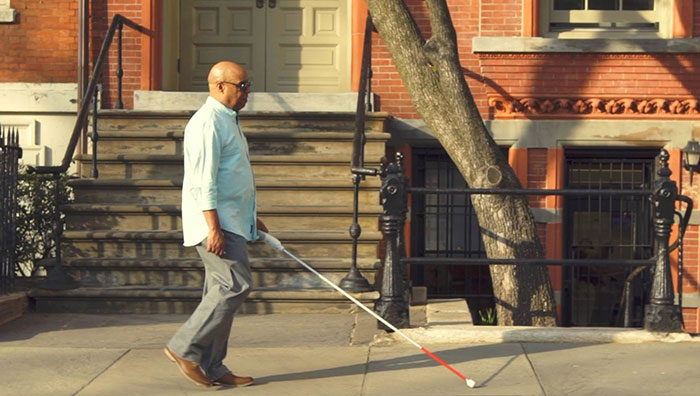 The WeWalk Smart Cane will provide valuable information like which bus is approaching, or what stores are nearby. And it can even let people know which exit to get off at when they're riding a subway train.
It Fosters Social Inclusion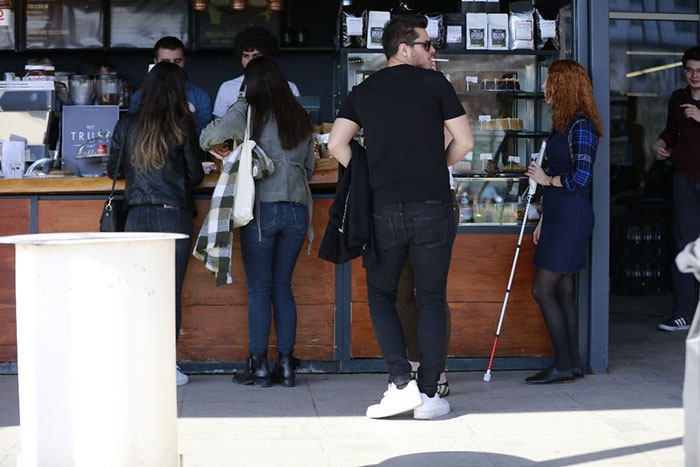 The WeWalk doesn't just make it easier to move around. It gives blind people and folks with visual impairment the ability to participate more in social settings and get out and explore the world.
Check out this impressive gadget in action!