Not everyone can afford a sprawling estate with tennis courts, swimming pools, a movie theatre, and 12 bedrooms, but there are a few who can afford all this and more. A-list celebrities have been purchasing real estate without looking at the price tags and these mansions are more than just gorgeous. Every possible amenity that you can imagine is available in these mansions and a look inside will make you so jealous that you would want to contact your own realtor and find out if there are some mansions available in your budget. Read on to take a look inside these gorgeous mansions that are owned by celebrities.
Kendall Jenner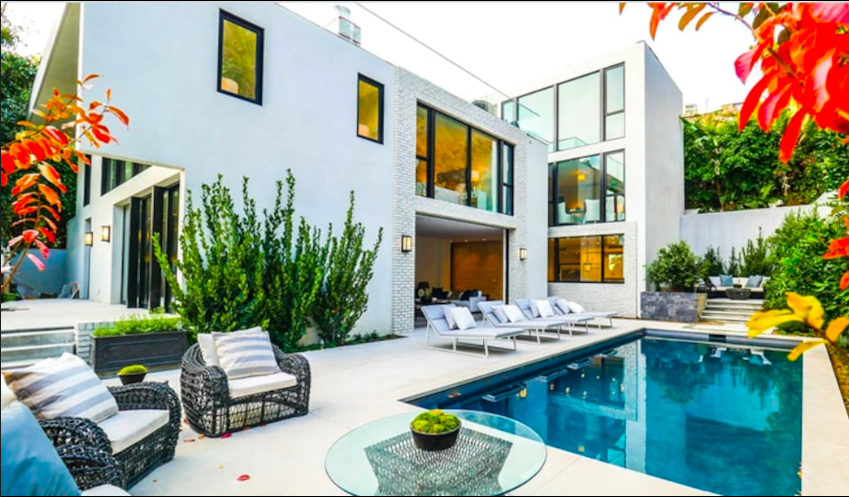 Kendall Jenner bought this $6.5 million West Hollywood mansion in 2016, which was previously owned by fellow celebs Emily Blunt and John Krasinski. The house has 6 bedrooms, 5 bathrooms, and a pool, so it's safe to say it's definitely big enough for the supermodel!
Adele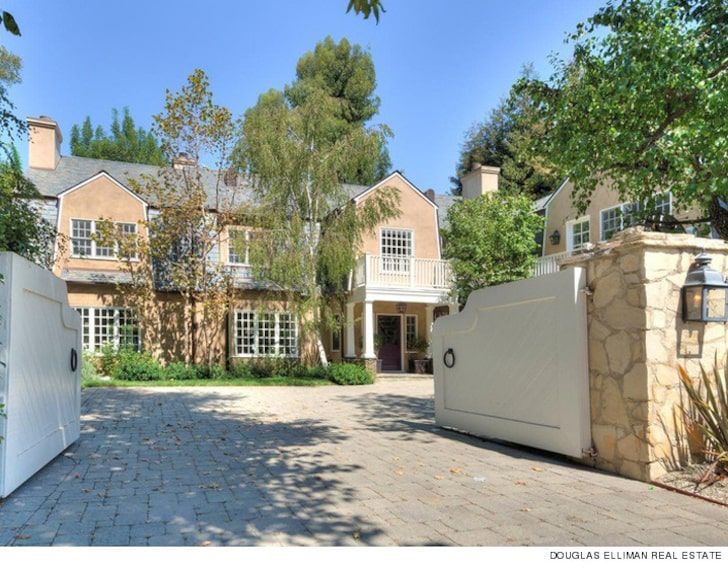 Back in 2016, Adele bought a house in the same exclusive gated Beverly Hills community as Jennifer Lawrence, Ashton Kutcher, Mila Kunis, Cameron Diaz, and Nicole Richie. The singer reportedly paid $9.5 million for the mansion, which includes 4 bedrooms, 6 bathrooms, a pool, a treehouse, and an outdoor train set. It's all very casual!
Donald Trump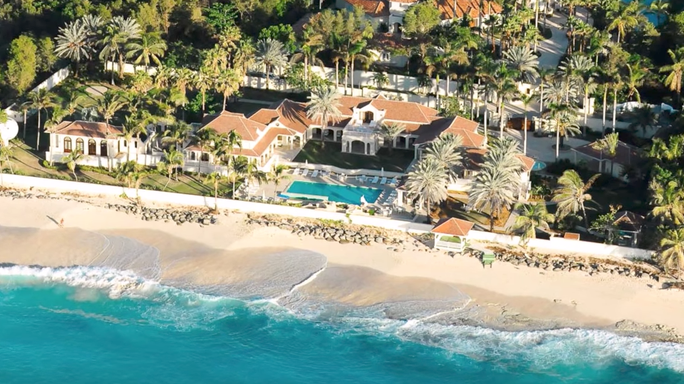 Before President Trump lived in the White House, he used to own this beachfront mansion, called Chateau Des Palmiers, on the Caribbean island of St. Martin. In 2017, the mansion was put on the market for $16.9 million, and the listing states that the property includes 9 bedrooms, two pools, and tennis courts. Cool, not jealous at all.
Kim Kardashian & Kanye West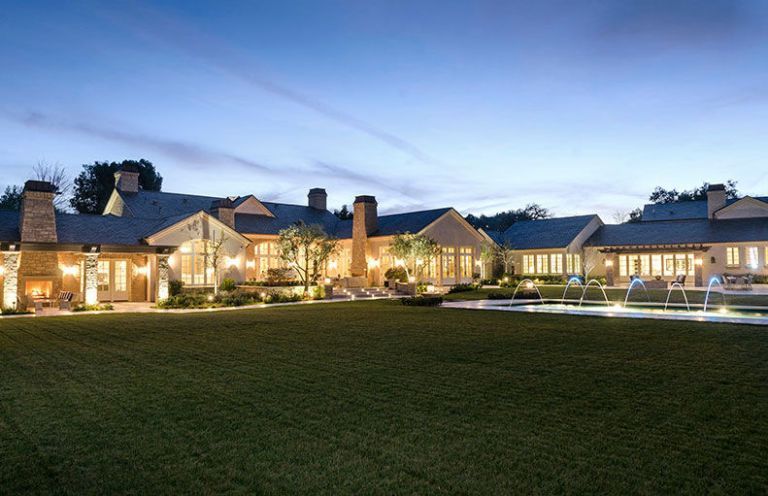 Being the totally extra people that they are, Kim Kardashian and Kanye West dropped $20 million on their mansion in Hidden Hills, California. Even though the property includes vineyards, two pools, and a "1,050-square-foot entertainment pavilion," the couple later bought the house next door, expanding their property to 4.5 acres.
Gianni Versace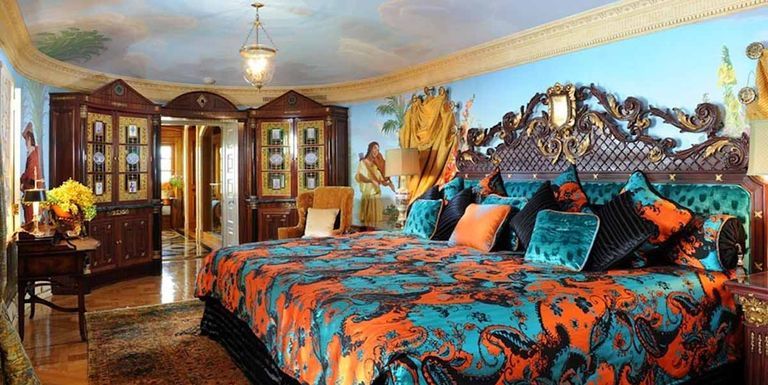 The infamous Miami Beach mansion where the fashion designer was murdered in 1997 is now a super-luxe boutique hotel called Villa Casa Casuarina. Back in 1992, Gianni spent $32 million renovating the property, and to this day, it still looks incredibly swanky.
Gigi And Bella Hadid
Gigi and Bella's childhood home happens to be a SUPER fancy mansion in Malibu, which their mom Yolanda Hadid sold for $19.45 million in 2015. The house has six bedrooms, nine bathrooms, and extends over three floors, including a subterranean level that features a screening room, a recording studio, a game room with a wet bar, a sauna, and a massage room. Wow.
Kylie Jenner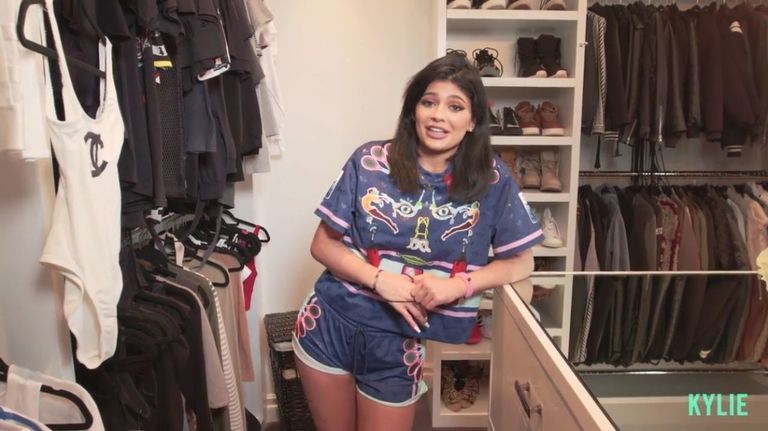 Kylie Jenner's first home (what, you didn't have a starter mansion???) was a $2.7 million estate in Calabasas. When she gave a tour of the house in 2015, fans were quick to notice that it included a framed mugshot of her then-boyfriend Tyga—which is cute, I guess?
Alicia Keys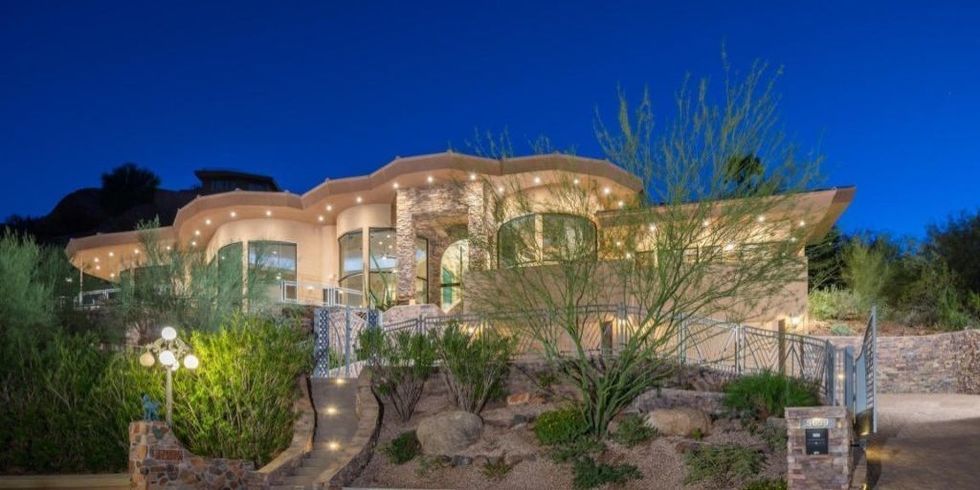 This gorgeous glass mansion, which sits on Camelback Mountain in Phoenix, Arizona, was listed by Alicia Keys and Swizz Beatz for $3.85 million in 2016. The couple called the home "Dreamland" because it's "a dream come true." (Apparently not enough of a dream for them to hang onto it, but still impressive!)
Mohamed Hadid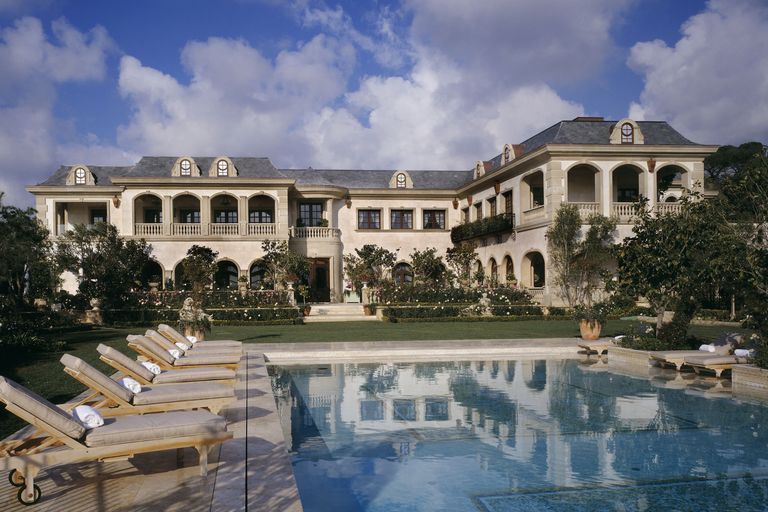 Gigi and Bella's dad Mohamed Hadid is a real estate tycoon, so it makes sense that he only lives in the most opulent properties, like this casual $85 million Bel Air mansion. This house offers 10 bedrooms and 15 bathrooms, a formal outdoor bath, a ballroom that seats 200 to 250 people, an elevator, a Turkish hammam (which is like a communal bath area), a swan pond, and 8 rose gardens.
Angelina Jolie & Brad Pitt
Before they split up, Angelina and Brad used this extravagant $55 million Long Island mansion as a vacation home. The private waterfront estate has 25 (yes, 25) bedrooms in the main house, two guest houses, a log cabin, and a beach cabana. It also has suits of armor, a private beach, and a pier that can accommodate a yacht, ya know, just in case their super-rich friends want to drop by.