A side-by-side look of what stars from the old and new generation looked like at a certain age prove that different trends sometimes aged women who were really young. But luckily, now we have access to tons of beauty treatments, facials, fillers, makeup techniques, and styling tips that makes us look eternally youthful.
Victoria Beckham and Ariana Grande, at 26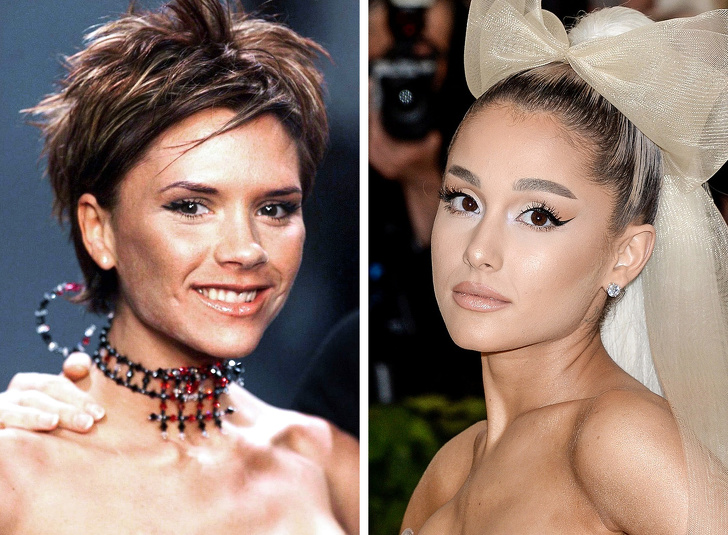 Former Spice Girls singer Victoria Beckham, who is a total fashion icon, looked more mature at 26 than her musical counterpart, Ariana Grande, who's consistently dropping singles left and right like "Thank U, Next" and "7 Rings."
Bonnie Tyler and Avril Lavigne, at 34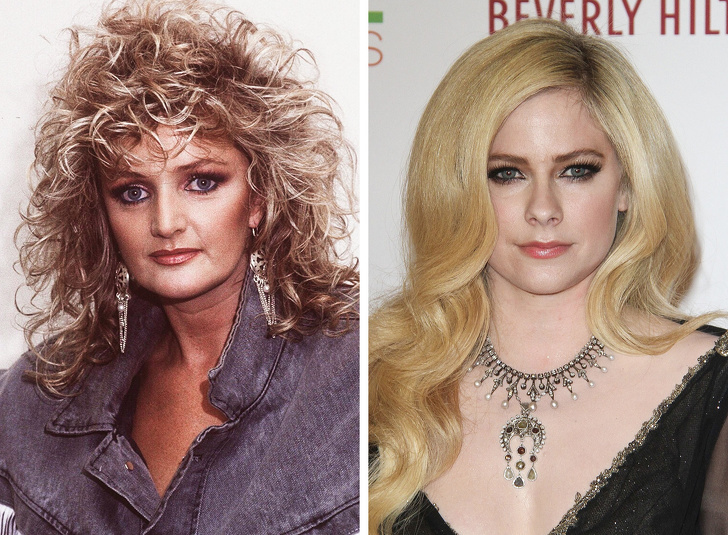 Best known for her hit song "Lost in France" and "Holding Out for a Hero," Bonnie Tyler proved that 35 looked totally different back in those days, versus blonde bombshell singer Avril Lavigne, who barely looks like she's over 25. Contouring has surely come a long way!
Joan Collins and Winona Ryder, at 47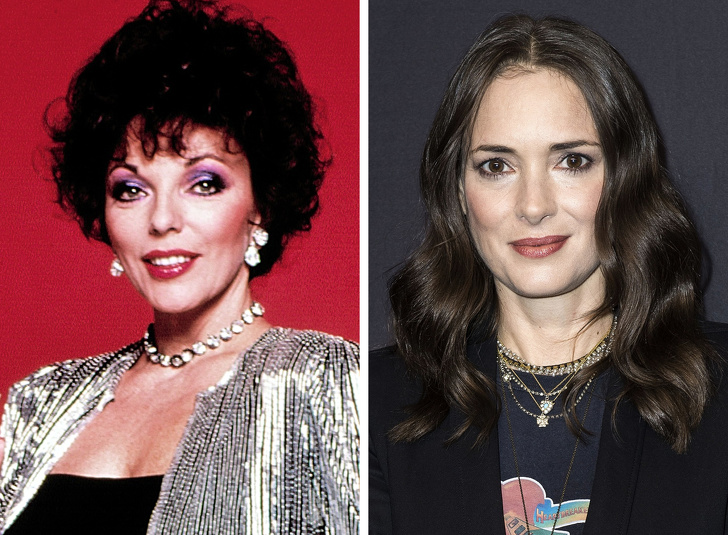 Joan Collins is known for her "Dynasty" role, but has appeared in "The Royals" and "American Horror Story," too. Meanwhile, "Girls Interrupted" star Winona Ryder who stars on "Stranger Things" on Netflix is proof that 47 is the new 37.
Kathy Bates and Mayim Bialik, at 43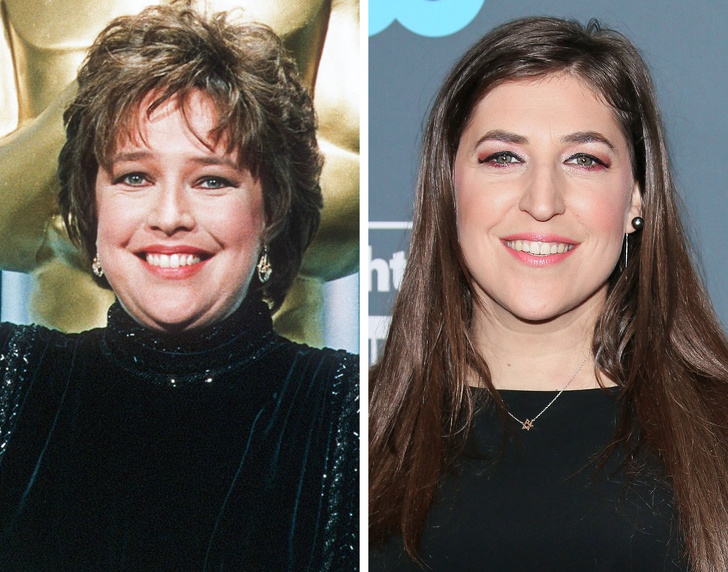 "Misery" actress Kathy Bates, who has also appeared on "American Horror Story," looks like one hot 43-year-old momma. But in this photo, you'd swear that "Big Bang Theory" star Mayim Bialik was not older than 30.
Glenn Close and Malin Akerman, at 40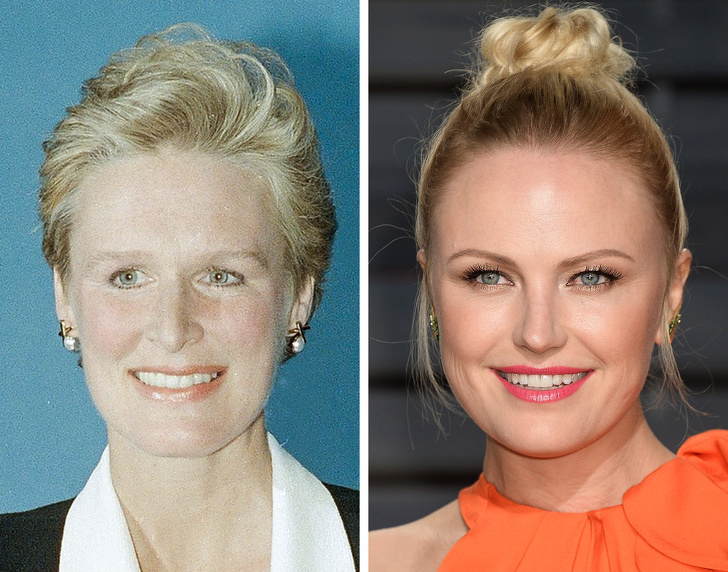 "Fatal Attraction" star Glenn Close also starred on the show "3Below: Tales of Arcadia." While "Watchmen" star Malin Akerman looks half the age Glenn was when this photo was taken. What the heck's going on with women over 35? Do they have their very own fountain of youth under lock and key?
Emma Thompson and Sienna Miller, at 37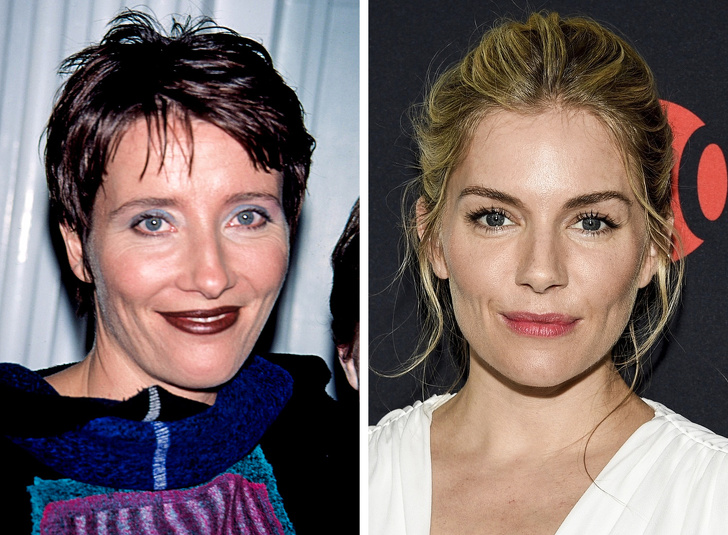 "Sense and Sensibility" actress Emma Thompson who also starred in the series "Years and Years," looked more matronly at 37 versus "G.I. Joe: The Rise of Cobra" star Sienna Miller, who in 2019 appeared in "The Loudest Voice" mini-series, looking flawless from head to toe.
Nicole Kidman and Emily Blunt, at 34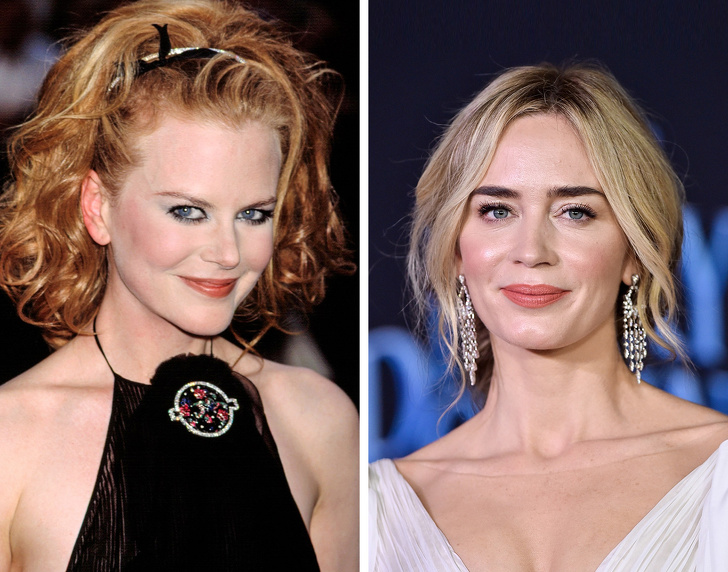 "Moulin Rouge" and current "Big Little Lies" star Nicole Kidman and "Mary Poppins Returns" star Emily Blunt prove that the generational gap didn't affect how young and gorgeous women looked at 34. Beauty knows no bounds, clearly.
Brigitte Bardot and Scarlett Johansson, at 31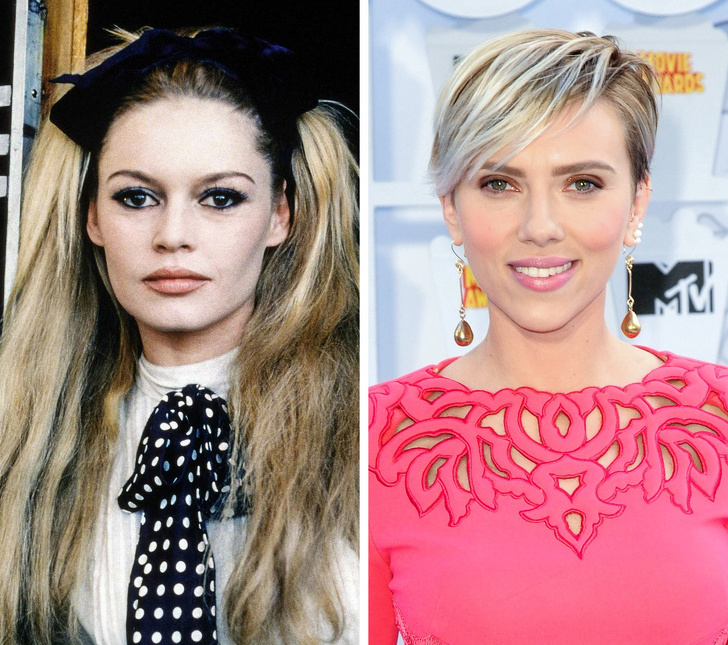 "Contempt" actress and animal rights activist Brigitte Bardot looked absolutely fantastic. But "The Avengers" star Scarlett Johansson looks radiant and totally rocking that pink dress and pixie hairstyle at 31.
Melanie Griffith and Amber Heard, at 31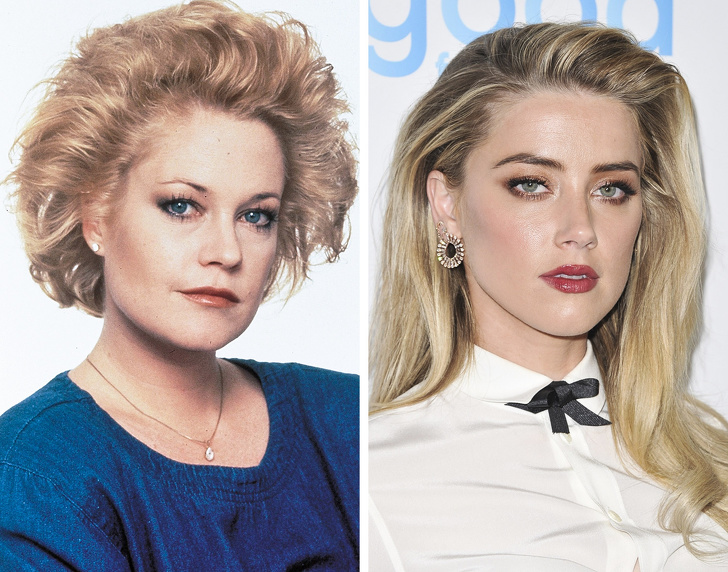 The "Working Girl" actress who last appeared on the TV show "SMILF," and the stunning actress, Amber Heard may not resemble each other, but they've proven that makeup techniques and hairstyling trends can really bring down a look or help you level up.
Madonna and Miley Cyrus, at 26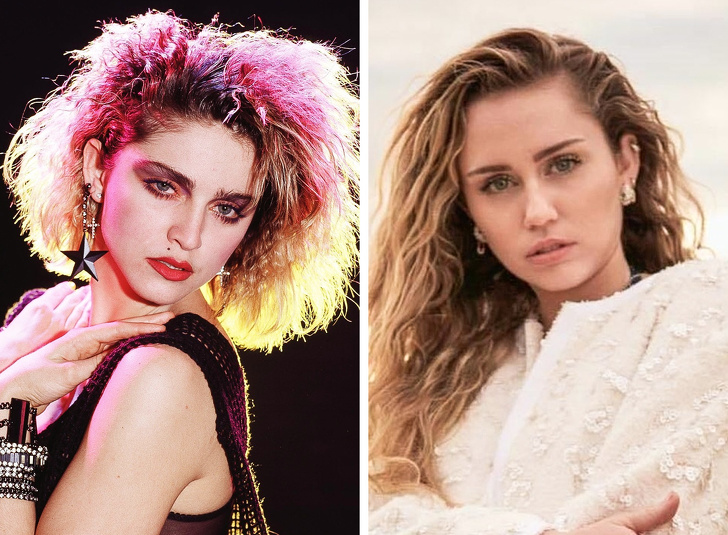 Madonna, who landed her ninth number 1 album with "Madame X," looked a lot like "Wrecking Ball" singer Miley Cyrus, who recently released the break-up song "Slide Away" after announcing her split from husband Liam Hemsworth. But the styling did make the Queen of Pop look at least 10 years more mature.
Angelina Jolie and Jennifer Lawrence, at 20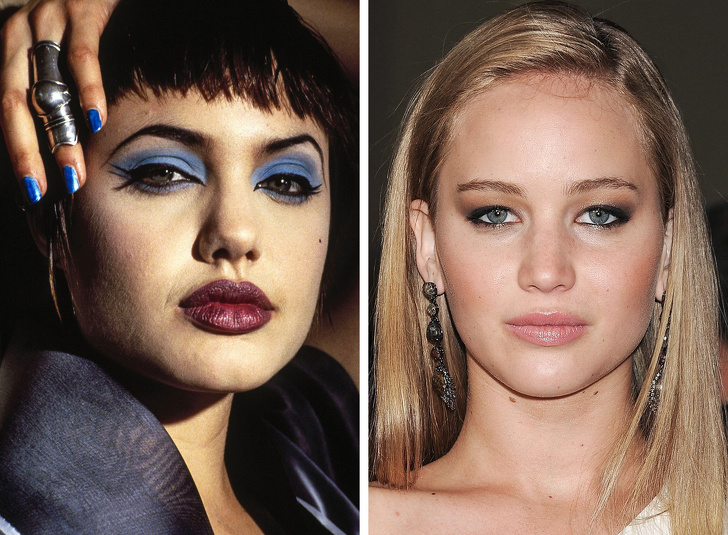 "Girl, Interrupted" and current star of "Maleficent: Mistress of Evil," Angelina Jolie looked like an Egyptian goddess at 20. But admittedly, she looked a lot more demure and mature. Meanwhile, "The Hunger Games" and "Dark Phoenix" star Jennifer Lawrence proved that less makeup can make you look like you're barely out of high school.