Jason Gasparik of Charlotte, North Carolina, made a friend on his way home from a buddy's house. A vehicle was stopped on the road and there was someone running in circles in the grass median. So, he pulled over and found Roxy, a chocolate lab who was visibly in distress. But where was her owner?
Chasing The Lost Pup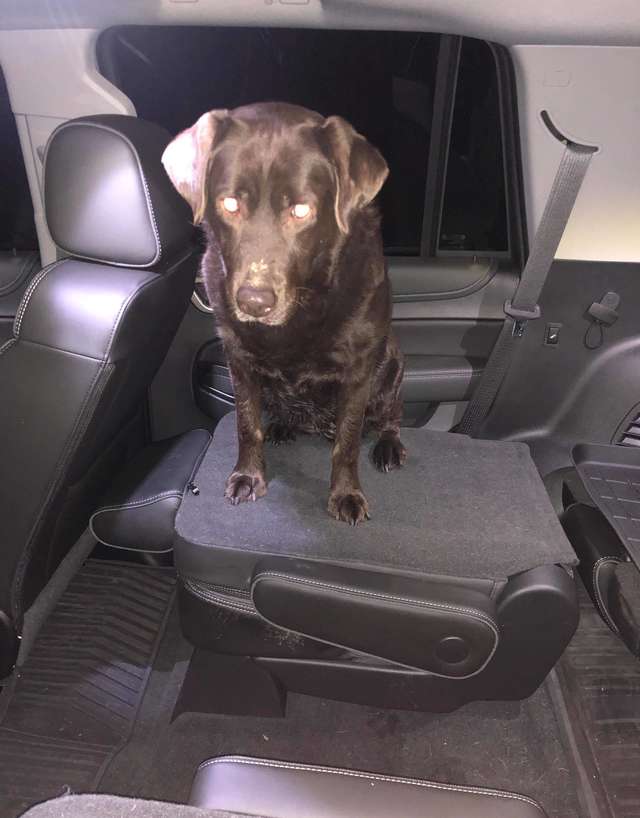 Jason Gasparik, a cop, and another driver tried getting the dog to a safe place, but the 70-pound chocolate lab was confused and scared. Not even a treat could trick her into coming with them. Then, Gasparik realized something. "I noticed she would run after me if I lightly jogged. She was playful but very apprehensive," he told The Dodo. So, he started to run around the nearby parking lot, and she followed him. Then, after a few laps, he wore her out. This allowed him to grab her neck scruff.
He Took Her To The Vet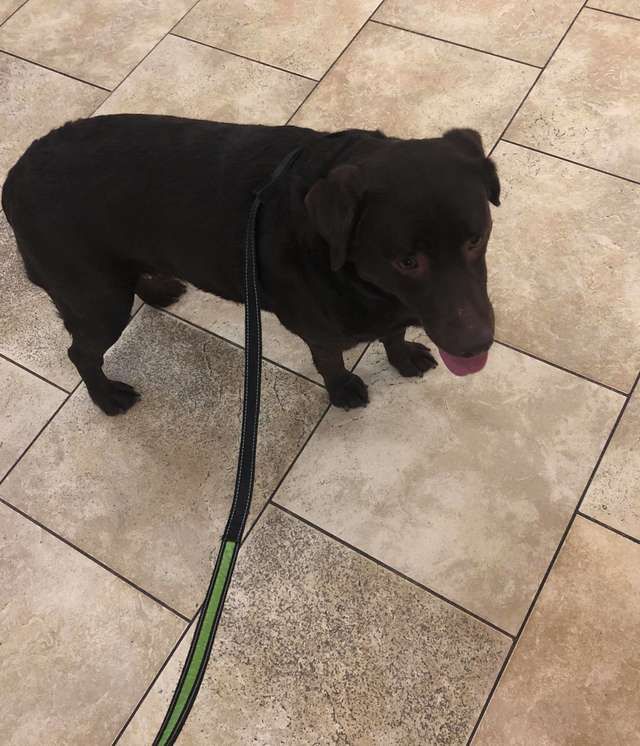 The weekend had just begun, but Jason wasn't able to relax. He took Roxy to a 24-hour vet clinic and spent a few hours in the waiting room. Thankfully, Roxy was microchipped, which was great news. Gasparik tried to track down her owner. But unfortunately, the ID number on her chip wasn't registered to anyone. So, Jason realized he had to figure out some other way to reunite Roxy with her seemingly long-lost family. But he knew it would require more than posting lost dog flyers on traffic light posts throughout the city.
He Turned To Social Media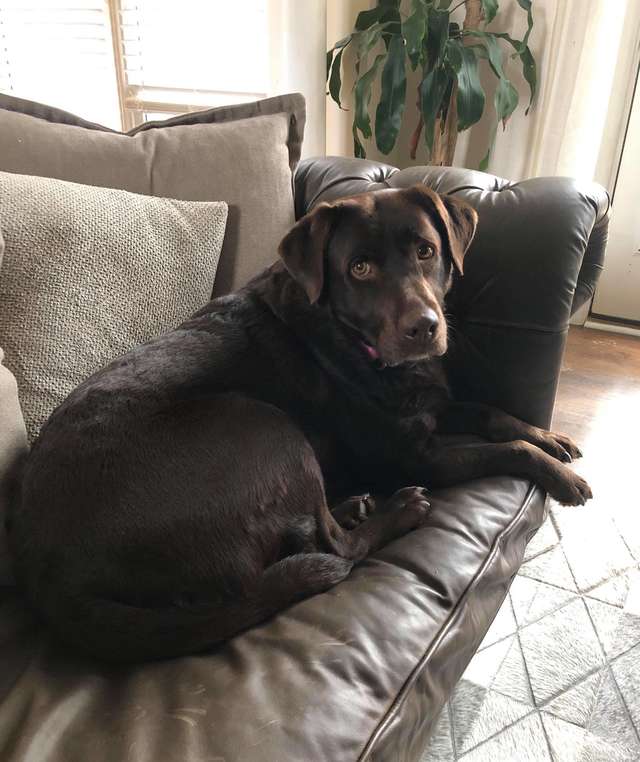 Once Jason got home, he wrote a lost dog post on Facebook. He also used PawBoost, which helps Facebook posts gain more traction. This would allow his plea to reach rescue volunteers, as well. But the only thing Roxy wanted more than being reunited with her owner was snuggles. On her first night, Roxy jumped on Jason's bed and landed on top of him. Then she licked his face. Clearly, this pooch was super friendly and loving. But as excited as she was to be safe in Jason's home, she was also very confused with the situation she was in.
He Searched The Old-Fashioned Way
The next day, Jason made a sign using a tiki torch pole and an old moving box. Then he went to the corner where he originally found Roxy wandering around. But he was afraid people wouldn't take him seriously. He figured everyone walking or driving by would either ignore him or assume he was looking to scam people out of money. But despite feeling a little foolish standing on a corner, he refused to give up. He waved and smiled at people. Eventually, people took photos and videos and shared them on social media. Others pulled over to chat with him.
Keep On Posting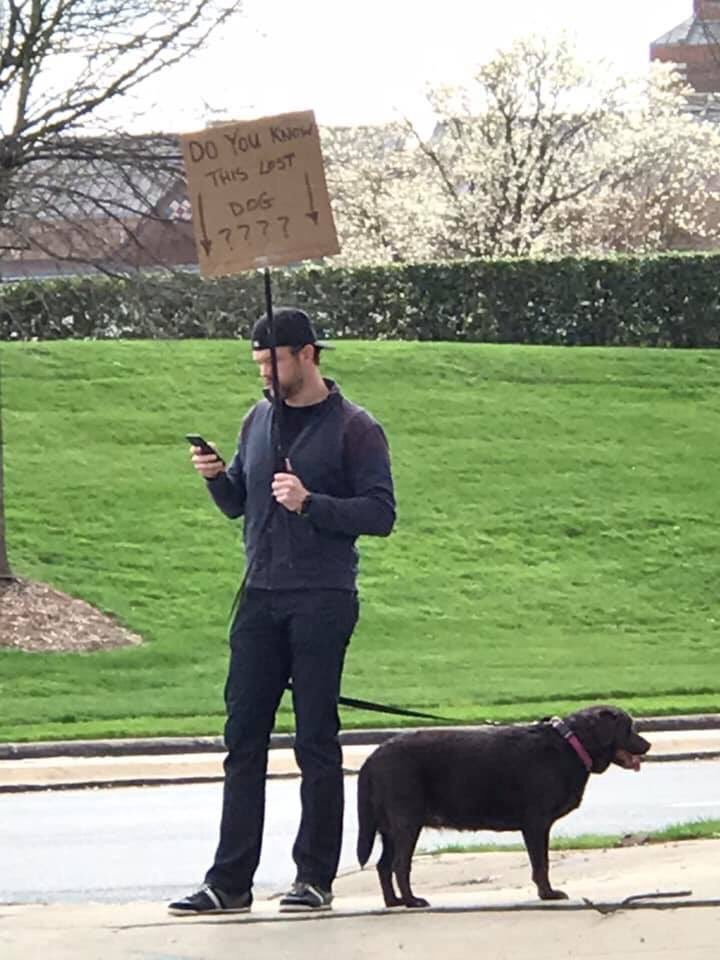 Although the message on the cardboards was clear, some folks were pretty skeptical, so they approached and asked Jason if he needed water and food. But all Jason wanted was for people to post on Facebook and on a neighborhood-centric social network called Nextdoor to see if anyone has the 411 on Roxy's owner. Despite his best efforts, no one had come forward to claim the dog. Did something happen to this sweet pup's owner?
Time Was Running Out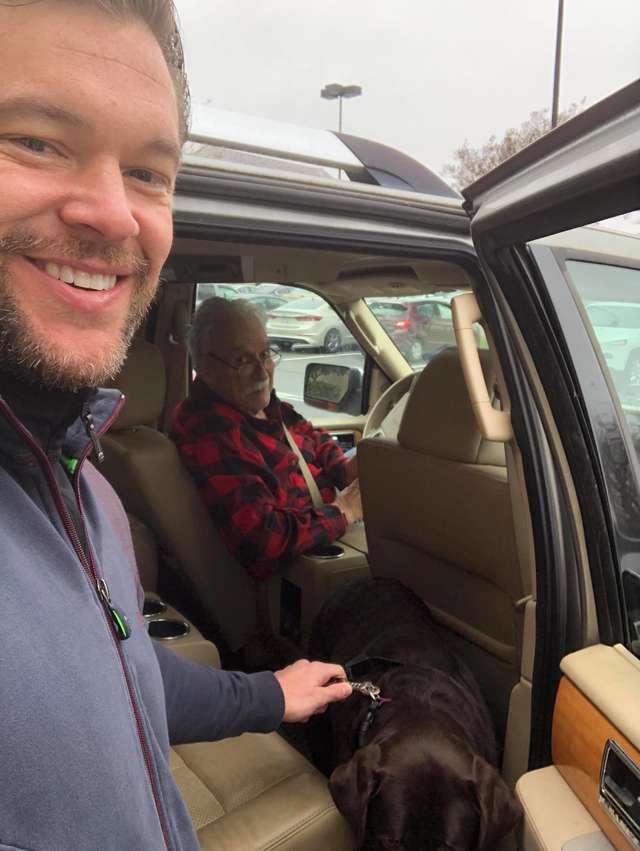 Jason had found Roxy on Friday night and spent all Saturday trying to grab the lab owner's attention, but no one came forward. So he hit the streets the following day. He would have probably spent every day out there, but he didn't have the luxury of time. You see, Jason had a business trip coming up and only a short window fo time to bring Roxy and her owner together again. Then, he got a message on Nextdoor from a woman who said she found the owner. As it turns out, he had been searching for the lab several miles away. The woman connected Jason with Roxy's owner, Ed, and the two of them arranged to meet.
Roxy Got Her Happy Ending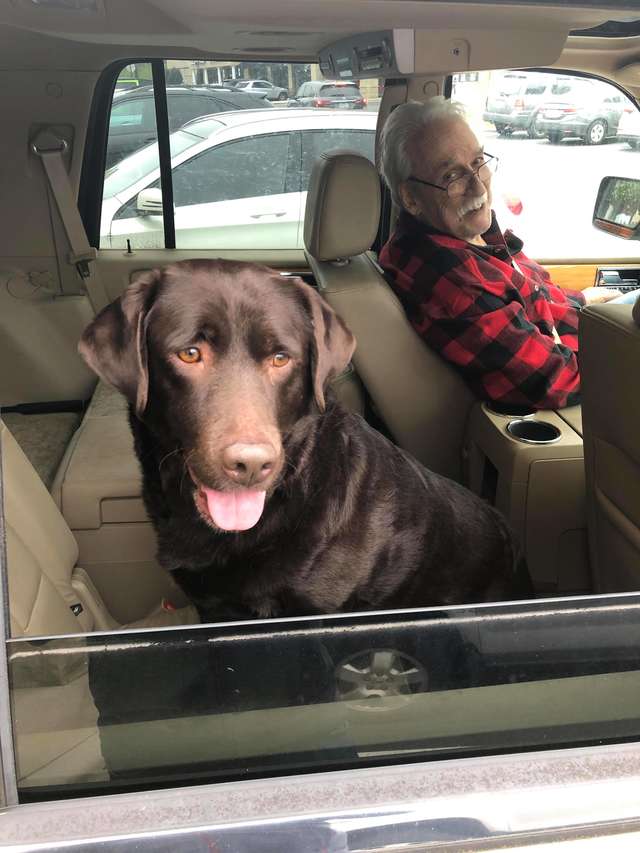 Roxy was elated when she heard her human dad, Ed scream, "Roxy Girl!" Jason checked Ed's paperwork, which contained Roxy's chip ID number. The moral of the story? It's very important to keep the information on your pet's microchip updated. Roxy and Ed might have been reunited two hours after Jason found her if Ed had registered the chip. Thankfully, it all worked out in the end. Roxy was back with her dad, and Jason was happy that his search had ended on a happy note.