What's not to love about Canada? They've got maple syrup, free healthcare, and Celine Dion. But these aren't the only things that this country has to offer. So we've gathered a couple of amazing pics that are bound to make you fall in love with Canada.
The Weather's Seriously Crazy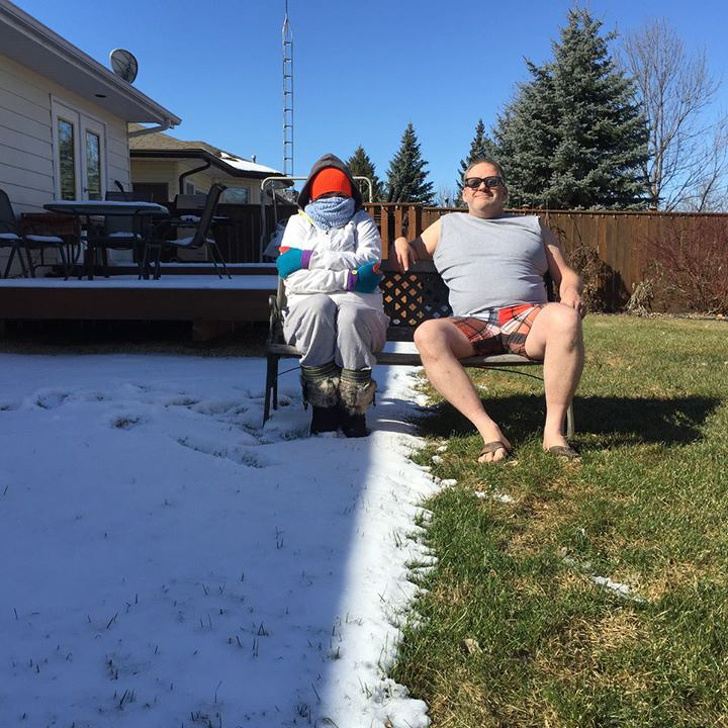 Canada is a huge country with lots of different provinces. So it's not surprising that you might run into chilly weather in one area while it's completely sunny on the other side. So don't forget to pack a jacket along with a bathing suit!
They Sell Maple Water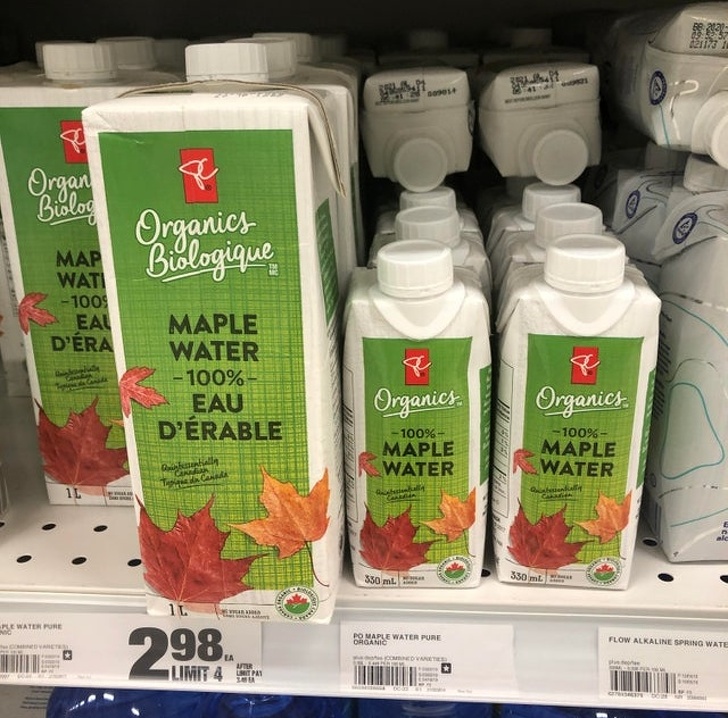 Everyone knows that Canadians use Maple trees to create their famous maple syrup. But most people don't know that they also sell maple water, too. Aww, now we want one!
Ice Hockey's a Priority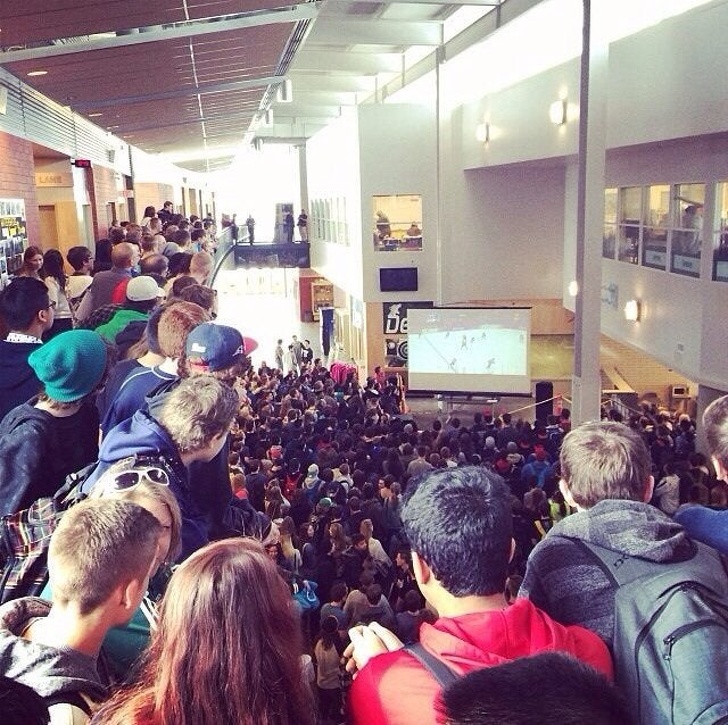 To prove how much of a priority ice hockey is in Canada, this photo shows a bunch of students looking at a game projected on a big screen rather than heading to class.
Time is for the Birds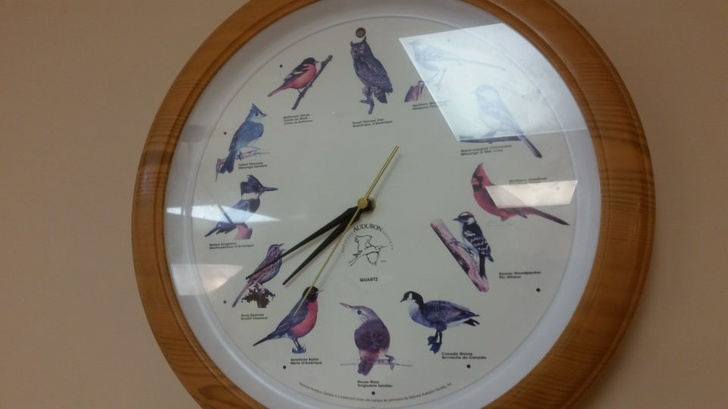 In lieu of numbers, some Canadians use birds on their clock to tell the time. Can you imagine how much fun it must be to tell someone, "it's Blue Jay O'clock"?
The Courteous Vandals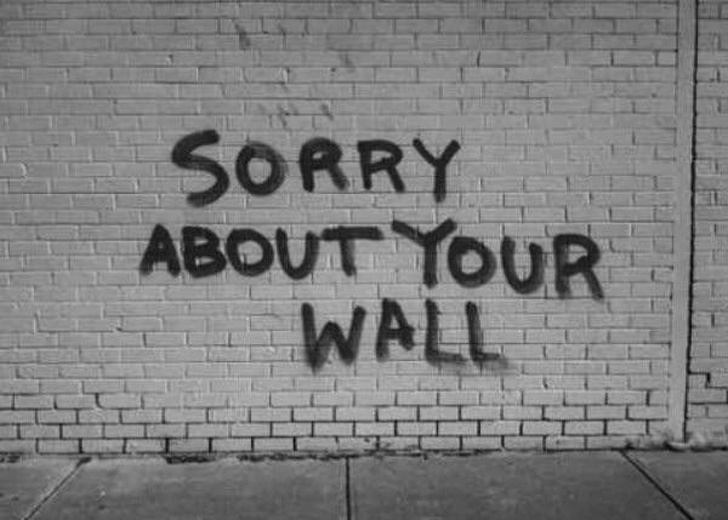 Although vandalism is still a crime in Canada, it's nice to see that there are some graffiti artists who have enough manners to apologize beforehand for defacing someone else's property. Are all vandals this adorable?
The Moose of Steel
Canadian drivers need to stay vigilant of a potential encounter with a moose. These creatures are so big, they look like they came from Superman's homeworld Krypton. These beasts can easily wreck your car with their super antlers.
Cops Are Oh-So Helpful
Canadian cops are willing to go above and beyond to help a neighbor in need. So much so, that when they see a motorist stranded on the side of the road, they'll stop to see if they can help, even if it means getting down and dirty. They'll even change a flat tire for someone.
Don't Flush These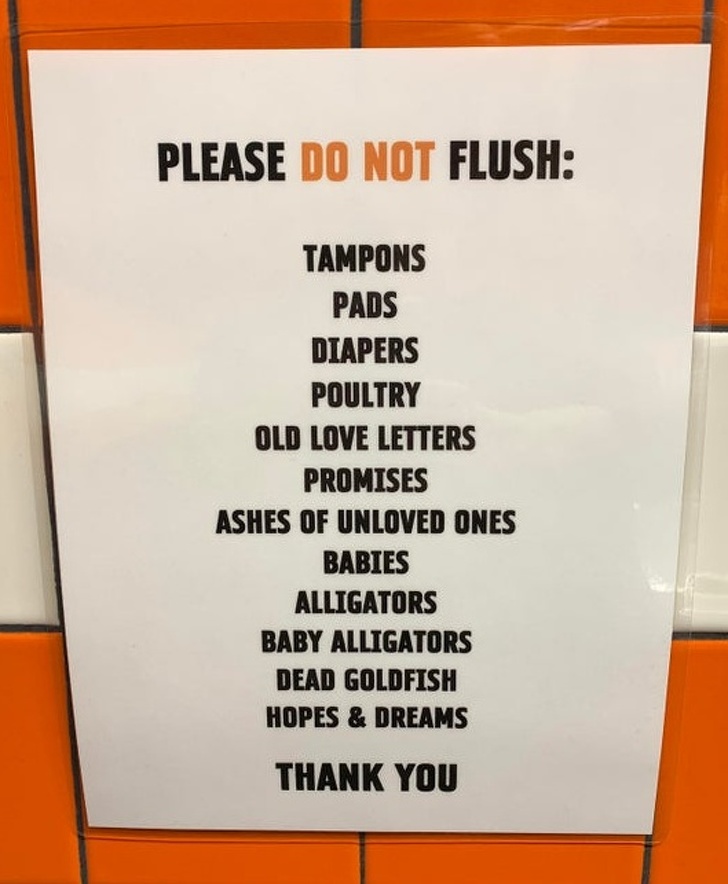 Even public bathroom signs are fun to read in Canada. Take this one for example. You'll probably pee your pants by the time you're done reading all the things you can't flush down the toilet. But they're actually right. You shouldn't flush any of those things!
Their Prime Minister Wears Some Interesting Socks
Justin Trudeau, who's Canada's Prime Minister, is a total fashion rebel. Instead of wearing black socks, he likes to add a pop of color by wearing funky socks.
He's Definitely a Total Fashionista
Apparently, the stylish Prime Minister isn't afraid of a little extra pizzazz. You can often catch him wearing polka dot socks or Star Wars theme socks that make him stand out. Well, politicians deserve to have a little fun too, right?
Oh, Deer!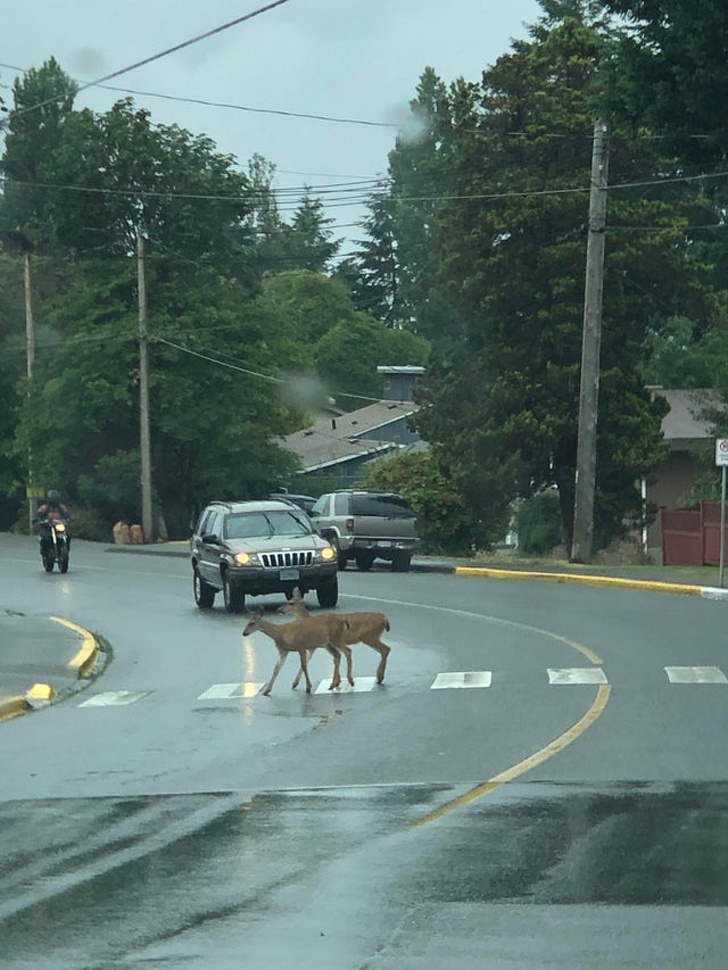 In Canada, deer have their own crosswalks, as they're living creatures, too. So, drivers respect these adorable doe-eyed creatures crossing the road just like they would with humans. Aww! Canada is just straight-up wholesome.
Bacon Ketchup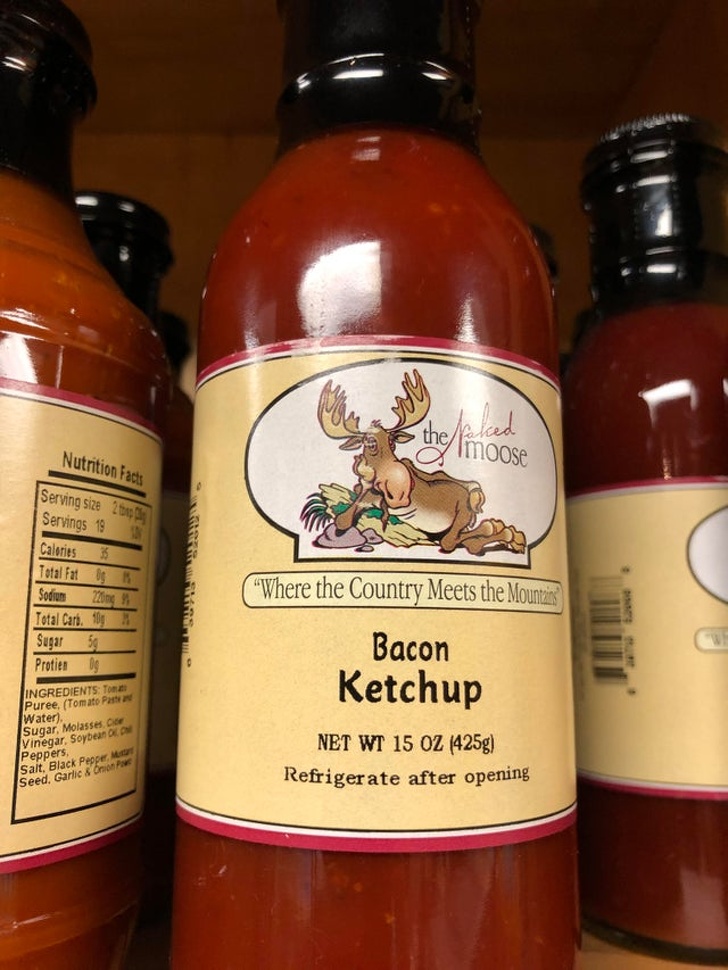 Canadians love having bacon for breakfast, so it's not surprising to learn that they sell Canadian bacon. But who would have thought that they also made bacon-flavored ketchup? Our minds are blown and our stomachs are grumbling.