Even the world's most famous brands had humble beginnings. So back when they were struggling to make it in the competitive business world, they came up with these products. Some of them showed a lot of promise. Others will make you wonder how these businesses ever made it off the ground.
Nintendo Card Game, 1889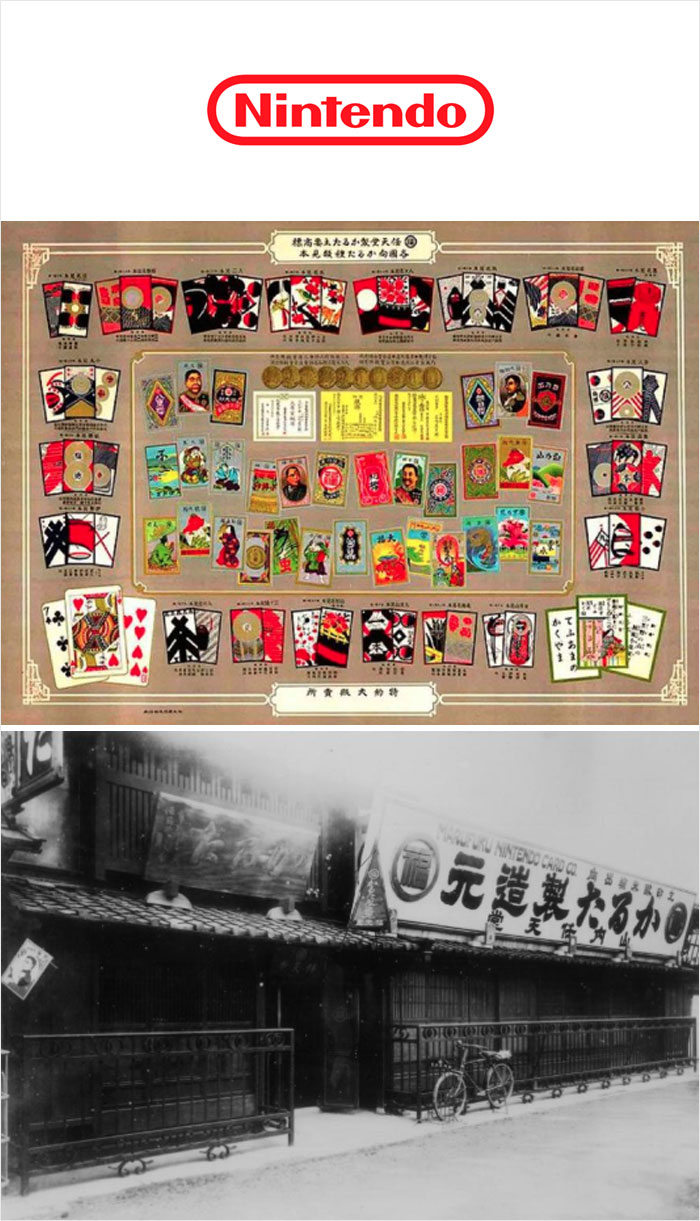 Nintendo was founded in 1889 by Fusajiro Yamauchi in Kyoto, Japan. But in lieu of a game console, the company sold cards called hanafuda or flower cards and were played by crime gangs in gambling halls in Japan.
Samsung Trading Store, 1938

Lee Byung-chul from South Korea founded Samsung as a grocery trading store in 1938. At the time it only traded noodles and other goods made in and near the city to export to China's provinces. But it wasn't until 1969 that Samsung started focusing on electronics like black and white televisions.
Google Search Engine, 1996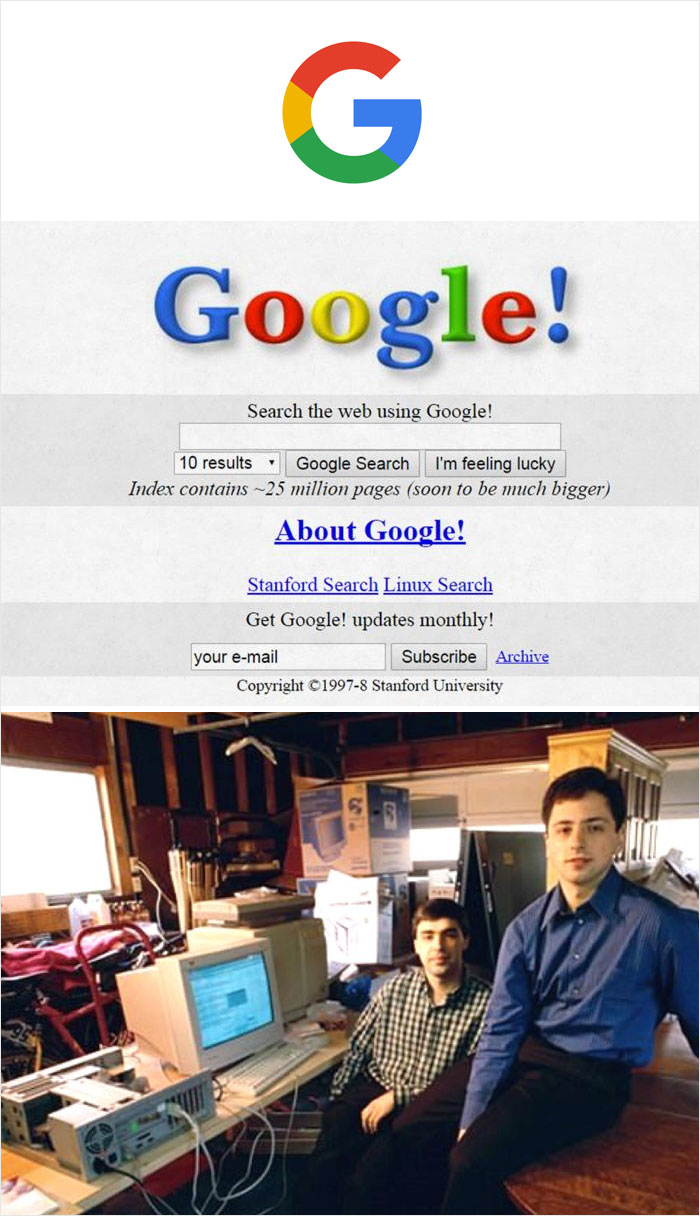 Larry Page and Sergey Brin from Menlo Park, California, started exploring the world wide web in March 1996. But the first Google search engine went live in August 1996 using the website from Stanford University and it took up almost half of the university's bandwidth.
Intel's Memory Chip, 1969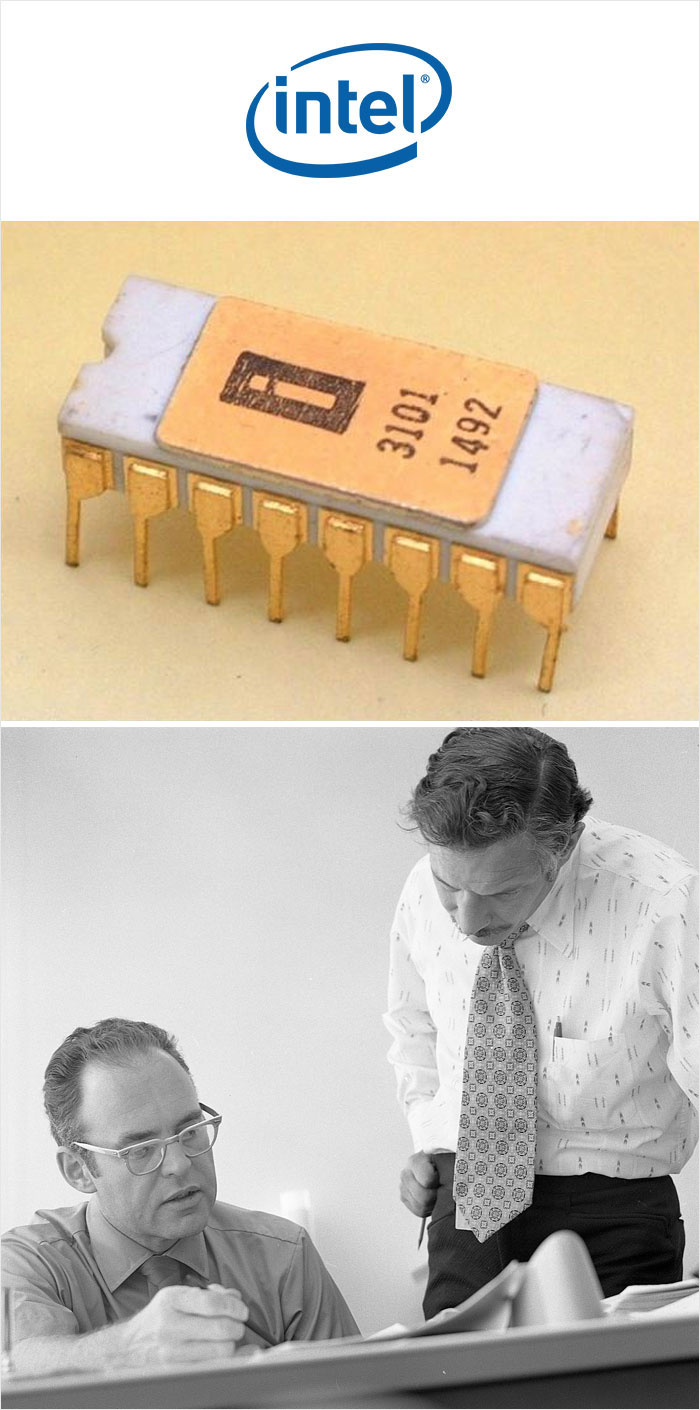 Gordon Moore and Robert Noyce founded Intel, which in April 1969, sold its first product—a 3101 64-bit SRAM. It consumed over half a watt for 64-bits of memory. But at the time, this was considered the latest technology. Eventually, Intel moved on to making processors.
Amazon's Online Bookstore, 1994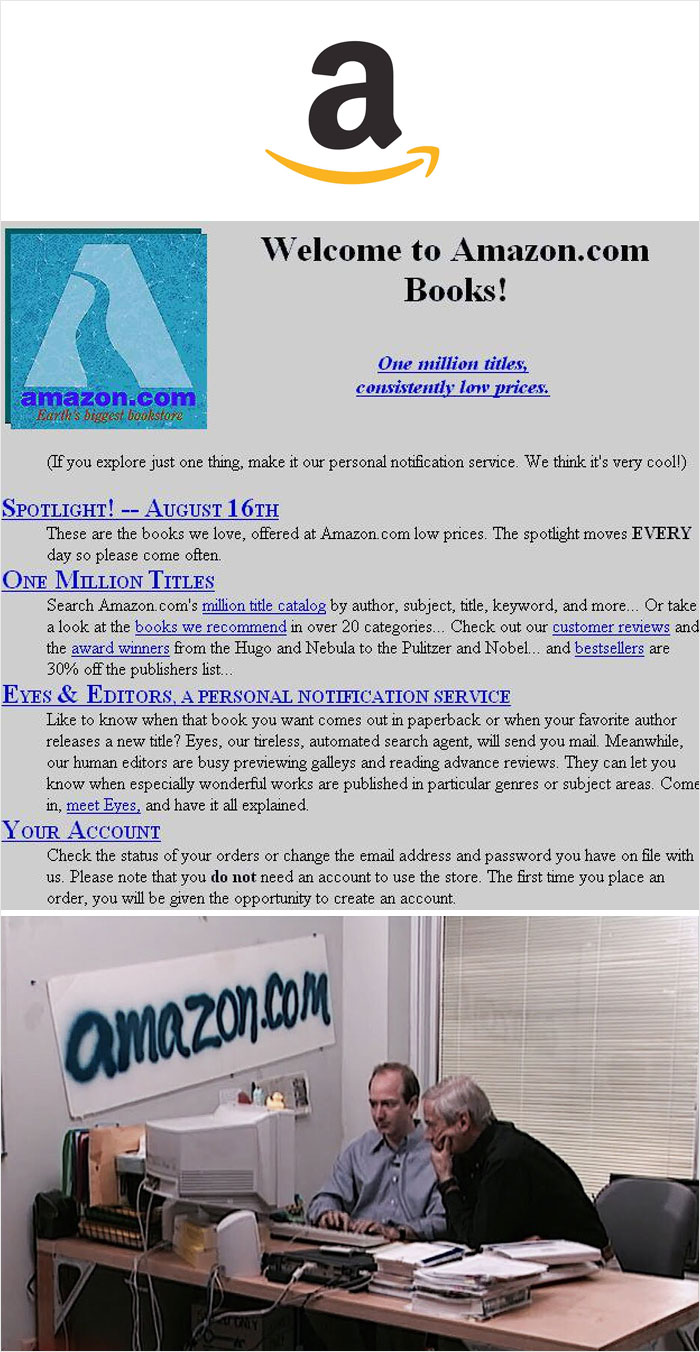 Amazon was founded by Jeff Bezos in 1994. But it was originally an online bookstore called Cadabra. Eventually, it was changed to the more exotic name—Amazon. He wanted to make it the biggest bookstore in the world, but it ended up being much more than that.
Starbucks, 1971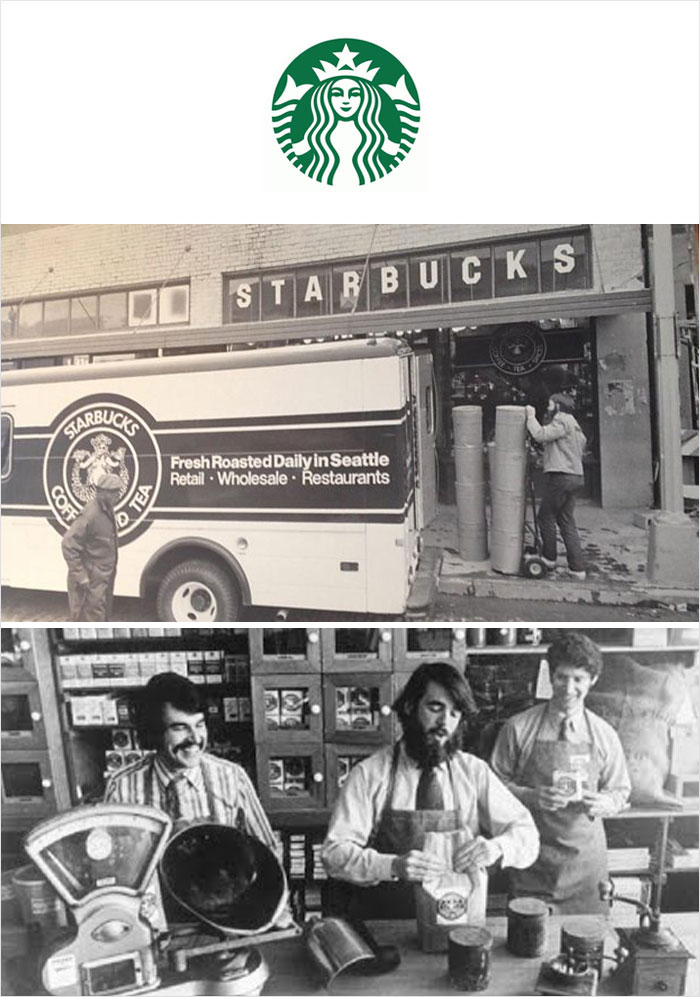 The first Starbucks was founded in Seattle, Washington, on March 31, 1971, by three business partners– Jerry Baldwin, Zev Siegl, Gordon Bowker. But at the time, the shop only sold whole coffee beans. It would be years before they would actually brew coffee.
IKEA, 1943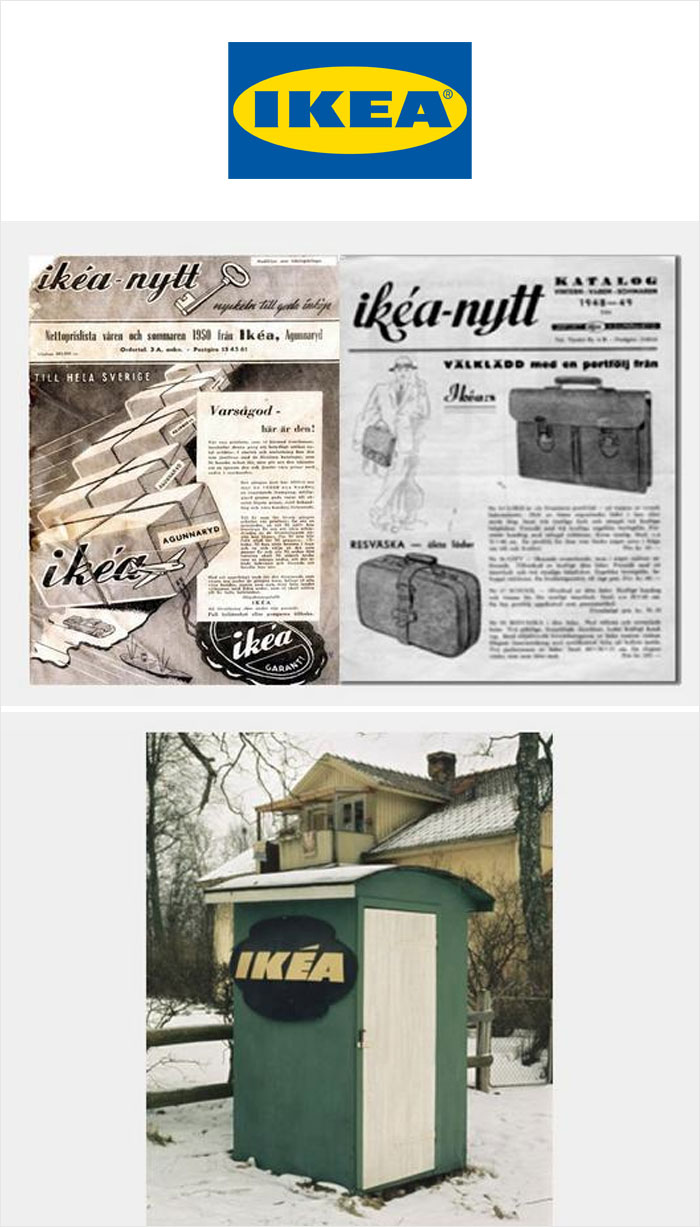 In 1943, IKEA founder Ingvar Kamprad started the IKEA business as a mail-order business in Sweden. He sold items like watches, pens, picture frames, stockings and jewelry. Eventually, he added furniture. And as they got more popular, Kamprad added more furniture to his IKEA catalog in 1951.
Lego's Wooden Toys, 1923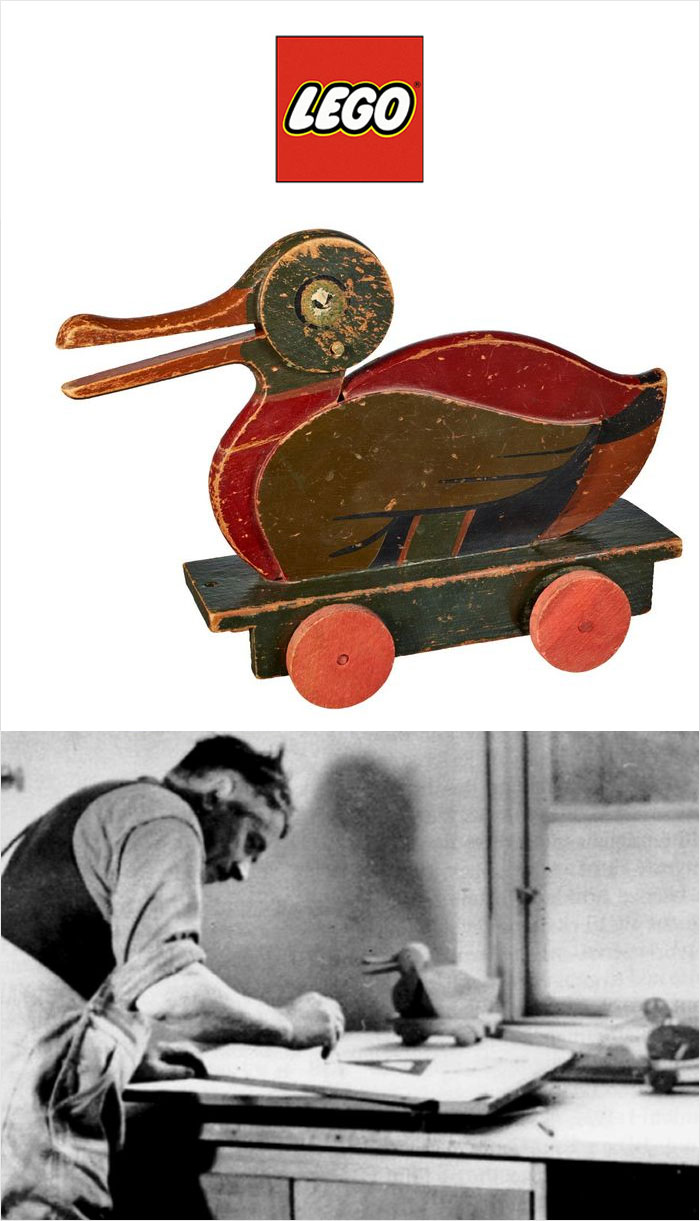 Ole Kirk Christiansen from Billund, Denmark, was a carpenter who created LEGO's after turning wooden scraps into children's toys. One of the first products was a wooden duck with wheels that quacked. When he made plastic toys in 1947, toy stores weren't interested. But eventually they became a hit.
Microcomputer Apple I, 1975
In 1975, Steve Wozniak created the microcomputer Apple I to bring to Silicon Valley for a Homebrew Computer Club. Then, another member named Steve Jobs helped sell 50 of these microcomputers for $500 at a computer store. Their profit motivated them to work on the next generation of computers.
Sony's Rice Cooker, 1946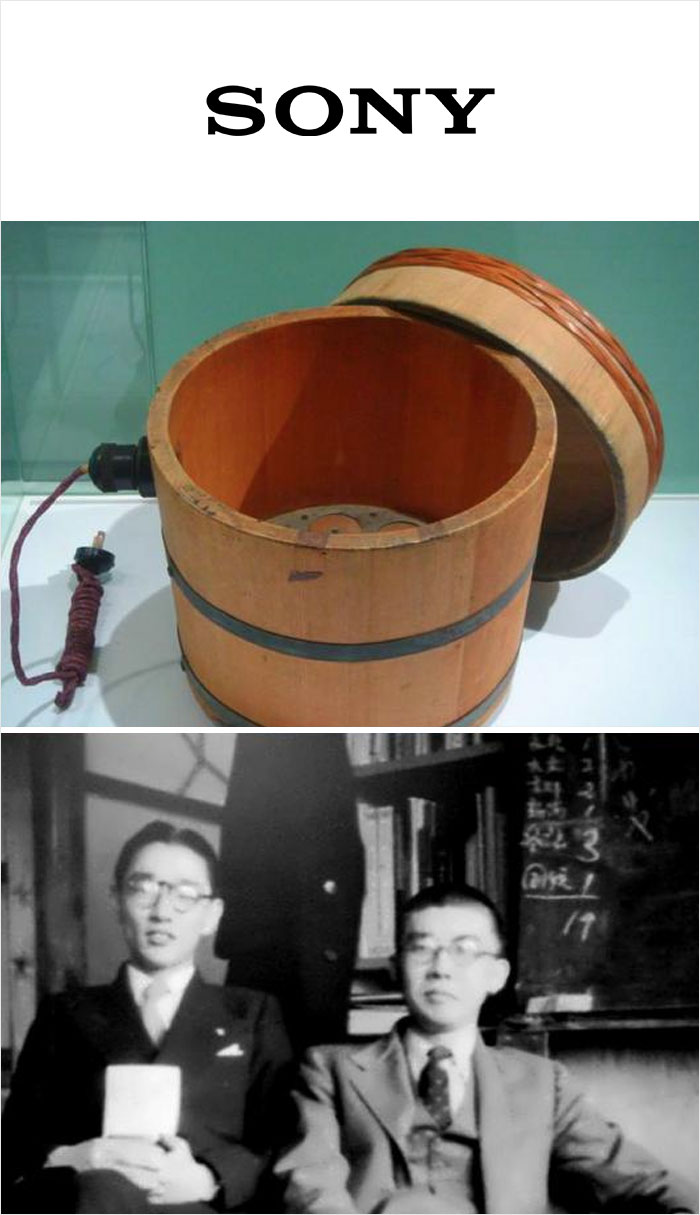 After World War II, Sony founder Masaru Ibuka from Tokyo, Japan, came up with the first rice cooker made out of a wooden bucket and a couple of aluminum electrodes. The product was never released, but it rests in Shinagawa's Sony Archives as a vintage gadget.
Want to know a little more history? Check head on down and get ready to get instantly hooked. It's truly fascinating"