Amazon may be one of the best things to come around since sliced bread. Not only can you shop in your PJs, but you can also sell and buy stuff. And did you know that Amazon was also your one-stop shop for buying a new home? These houses have everything you need at an affordable price… well almost. Some of them come with pretty hefty price tags. But others are relatively cheap, if you consider how expensive buying a home is pretty much all over the world.
Laminated Log House, $149,591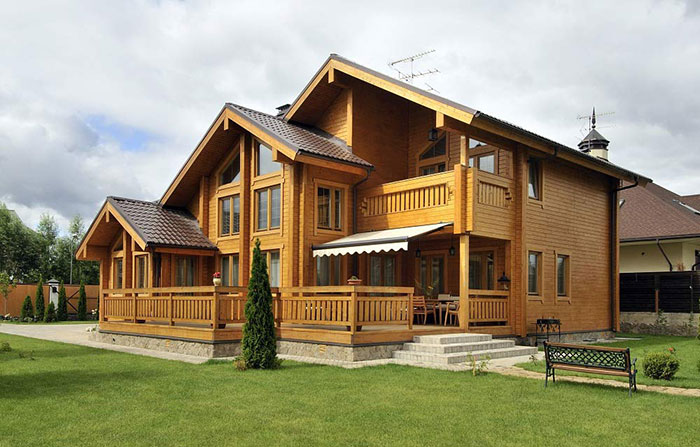 This beauty is eco-friendly and offers 2 floors with 4 bedrooms and 3 bathrooms. But you might need a couple of other materials to finish it. Once you do, you'll have your very own personal resort, and for that price, it better be. And if you don't like the wooden color, you can always paint it yourself and add some extra pizzazz.
Cliff Home, $105,000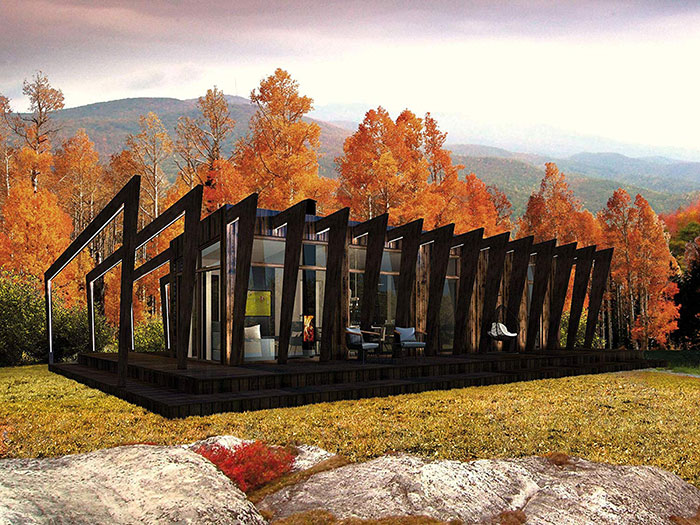 A large living room, an open kitchen, and a dining area gives you a front-row view of everything around you. So hopefully you already own some land in an area where there's beautiful scenery. Who knows? Maybe you could even rent it out as an Airbnb and make a little extra cash on the side.
Cozumel Park, $64,900
If you're looking for a weekend getaway or vacation home, then this sweet slender unit has everything you need like a bedroom, 1 bathroom, a living room, and a lovely front porch. This park model RV home also comes with plenty of storage space to put all your junk in.
Eagle Vista, $64,650
Homes like this one have a lot of the same amenities as regular homes. The kitchen and the bathroom are next to each other so you can hook up your water all in one place. But the materials don't include things like concrete or bricks, which is not necessarily a bad thing.
Eagle Point, $46,900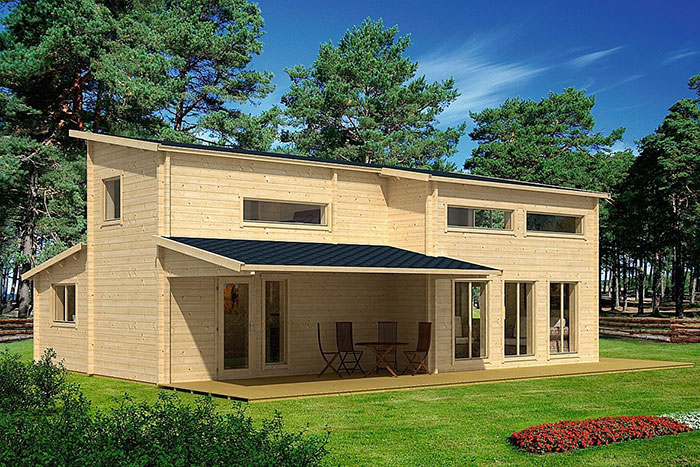 You can use the Eagle Point model as a guest house in your patio, (if you're lucky enough to already own a home!) and throw cool parties. If you don't have a house yet, this unit would be perfect too. It also works great as an office or a stand-alone retail space. You also get a nice shaded patio that's just perfect to chillax in and spend an afternoon drinking tea.
Timberline, $34,900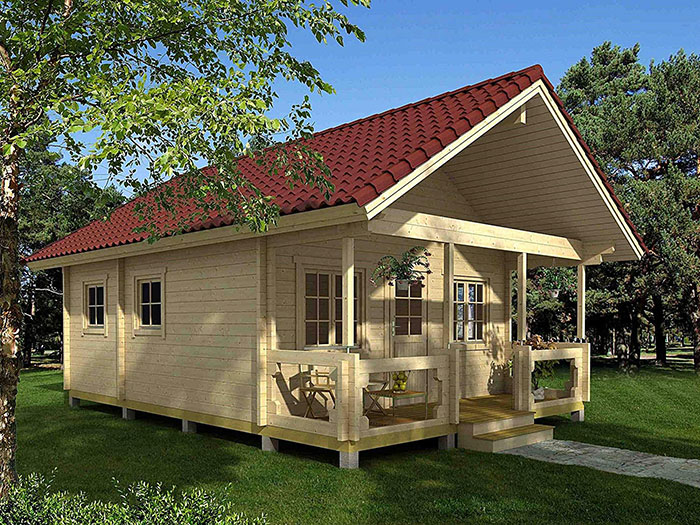 It's a nice little dream house with an appealing exterior that is simple, but oh so charming. The porch and the sunshine are simply captivating. You can add, change the size, or get rid of a room, and customize your lovely home in any way you like. Best of all, it's made to order so you don't have to lift a finger!
Ranger House, $19,990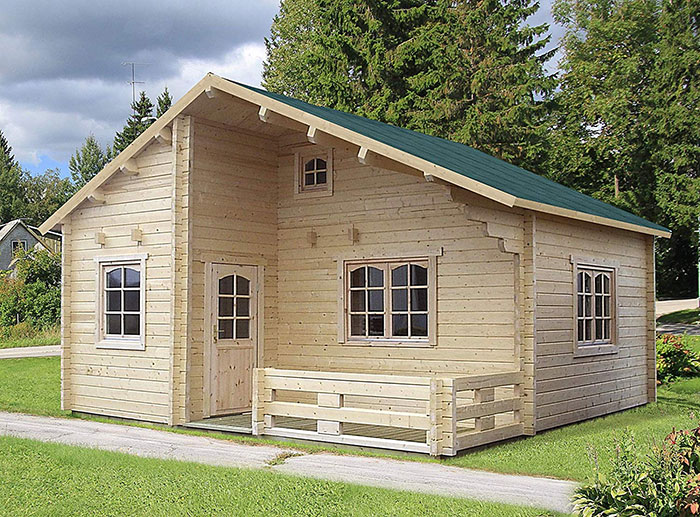 A starter home like this for 19 grand sounds absolutely perfect. So why not whip out the old credit card and get it? It's worth saving every penny for! Just make sure you don't have it delivered to a city where tornados are prevalent cause this house looks like it wouldn't last a day in Florida.
Vermont Cottage, $17,259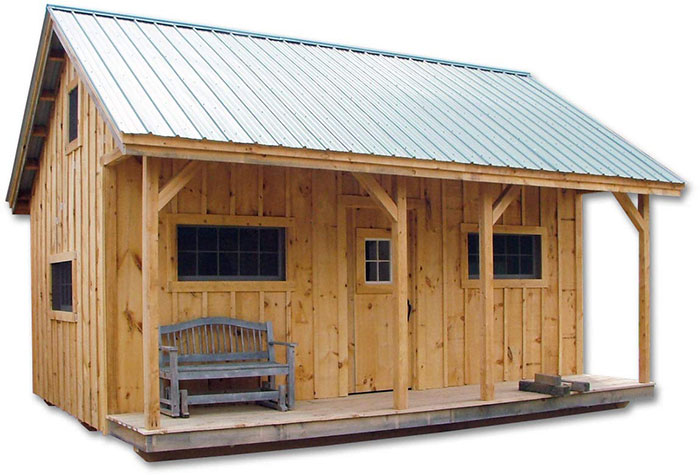 So, it might look a bit like a timber-framed train station from the Wild West, but it's cozy, cute, and ridiculously affordable. Of course, the price of the land isn't included in the total. But if you have some extra space, it might be time to start planning a housewarming party.
Bella House, $16,800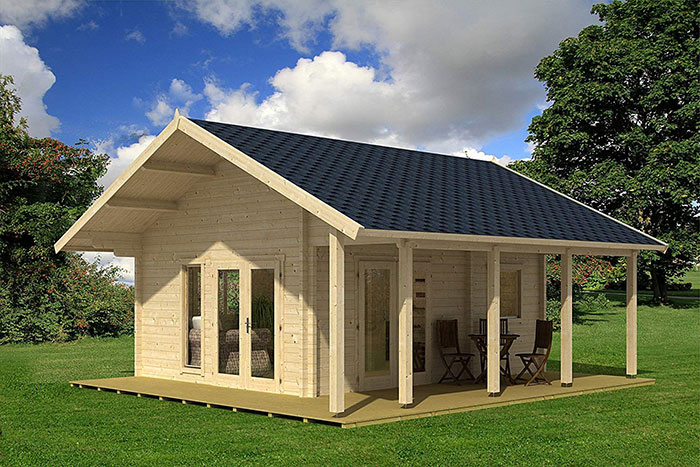 Kit houses like this one are known are ready-cut houses and come in different floor plans and styles. The Allwood Bella itself can make a perfect beach, guest or lake house. Plus, the large roof is perfect to add some solar panels. Looks good enough for us to move!
Richmond Barn, $11,495.00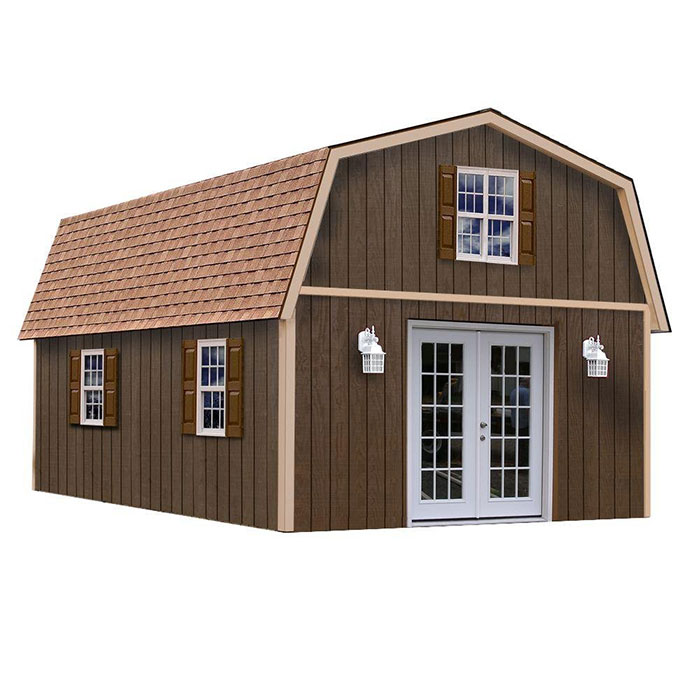 Alright, so this one's more of a woodshed than a home but if you need a new workshop, an office space, or an extra guest room to put your mother-in-law in when she visits, this Richmond Barn should do the trick. Heck! If you're still living with your parents, it could also make for a great bachelor pad you could install in the patio to have your own space.
Sommersby House, $8,360.00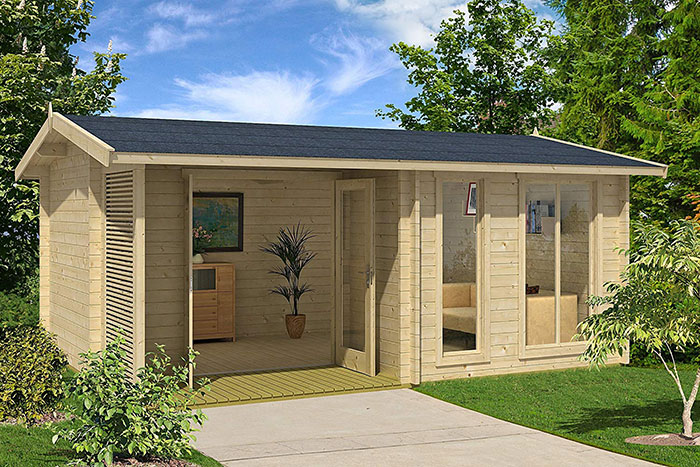 Most of these Amazon homes are made out of high-quality glulam, which is about 70% stronger than timber. This ensures your home is more structurally stable while providing better thermal insulation in the summer and winter.