When you are adopting a pet, it can be a huge deal. Not only do you bring a new member into your family, but you are also providing a safe haven for the shelter animal. Sometimes, these animals take a while to get used to the proper nutrition and all the love that you provide for them but there have been many cases where the effect of adoption can be seen within a single day. We have curated a list of some pictures taken one day before and after adoption that shows how much of the difference the shelter pets feel when it comes to joining a new family.
Spokey
Spokey here was quite in a state of dismay at the shelter but when a family adopted him, he could not contain his happiness. You can see the smile on his face when he was at his new home and that says a lot about the affection that he was getting.
Bumble Bee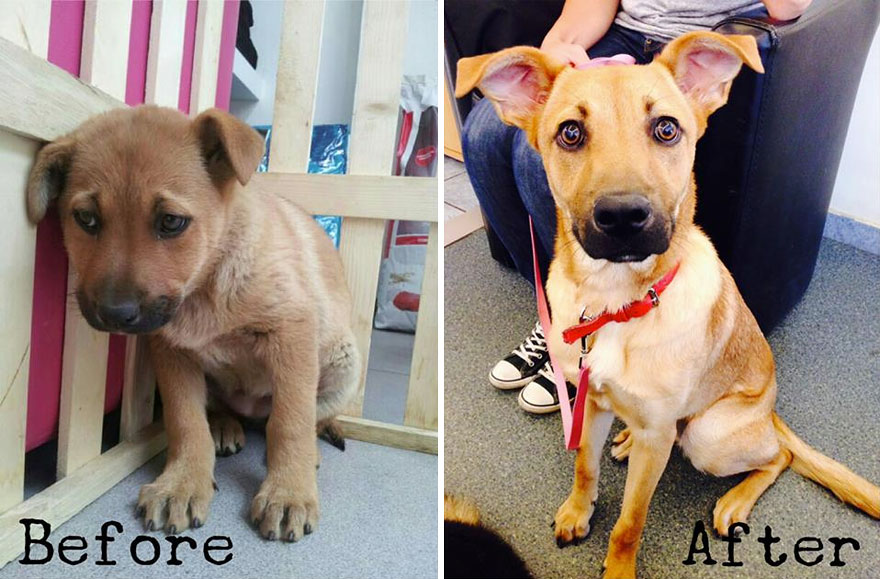 Bumble Bee used to live alone in the shelter, away from the other pets. However, once he was adopted and properly cleaned up, he became quite social with the new family.
Jackson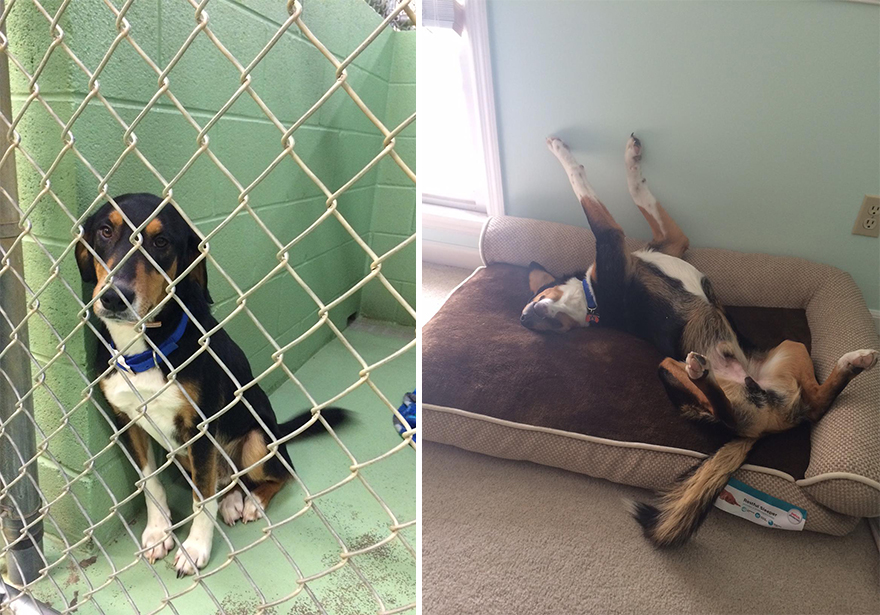 When Jackson was in the shelter, he used to stay quiet and to himself. However, when he was adopted, he started to play around the house and was quite fun in himself.
Pillow
Pillow here looks quite sad in the shelter. Perhaps, he thought of the shelter as more of a prison. However, once he was adopted, he could not stop smiling and his smile went from ear to ear.
Sandy

Sandy was always looking at the people and other pets around him with suspicion when he was at the shelter. However, when he was with his new adopted family, he could not stop smiling with his tongue out.
Ned
While other pets took a day or two to get used to the new family, Ned here was full of joy when he was on the ride home. Apparently, he was quite trusting that he would get a lot of love to where he was headed.
Stray Cat
A family found this stray cat and decided to adopt it. The cat went from being a dirty stray to becoming a lovable little kitten with adorable marks and eyes.
Amelia
Amelia was a dejected little dog when she was at the shelter. When her new family adopted her around Christmas time, she became quite happy with the love that awaited her.
Laurel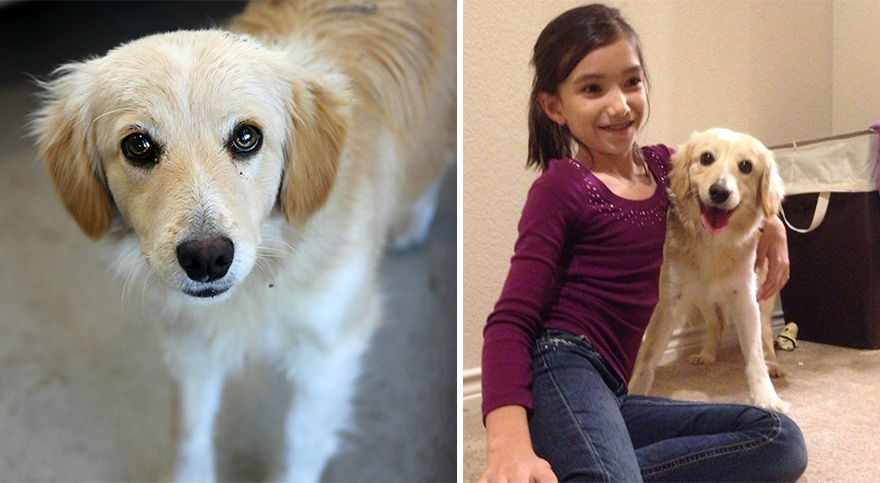 Laurel had almost forgotten how to smile when she was at the shelter but when she was adopted by a new family and she made a new friend out of the little girl, she began to smile again.
Bandit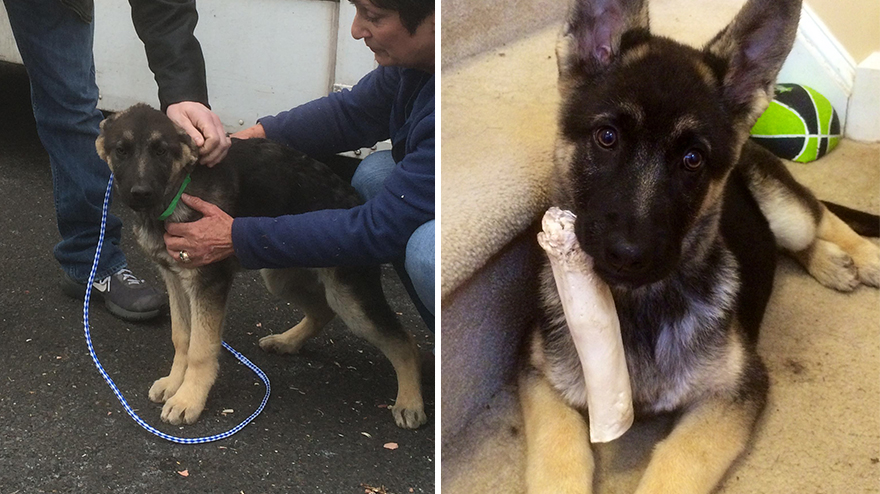 You can see how dejected Bandit was at the shelter by the way his ears were drooped down. However, once he was at the newly adopted home, his ears perked up and he was happier than he had ever been before.