From August 15, 1969, to August 18, 1969, the world saw a beautiful event unfold. This was the Woodstock Music Festival which took place on Max Yasgur's dairy farm in Bethel, New York, 40 miles southwest of the town of Woodstock. Billed as "An Aquarian Exposition: 3 Days of Peace & Music" and alternatively referred to as the Woodstock Rock Festival, the festival attracted nearly half a million people who arrived at open plots of land in upstate New York, where people got together and created memories that are going to last them a lifetime. However, there were some pictures that were clicked during the festival that never saw the light of the day and we have collected them all in one place to give you a rare insight into what actually went on in the festival.
Press Area
This is the press area for Woodstock. Obviously, everything was done in pen and on paperback in the day, so a lot of the litter on the ground was probably scrapped stories! They even had to bring their own typewriters. That guy was probably the only one wearing a tie at that event.
Where's the Stage?
Simply hearing the music was enough for these folks! They were so far away from the stage that they couldn't even see it, but that didn't matter. They were there to have a good time!
Night View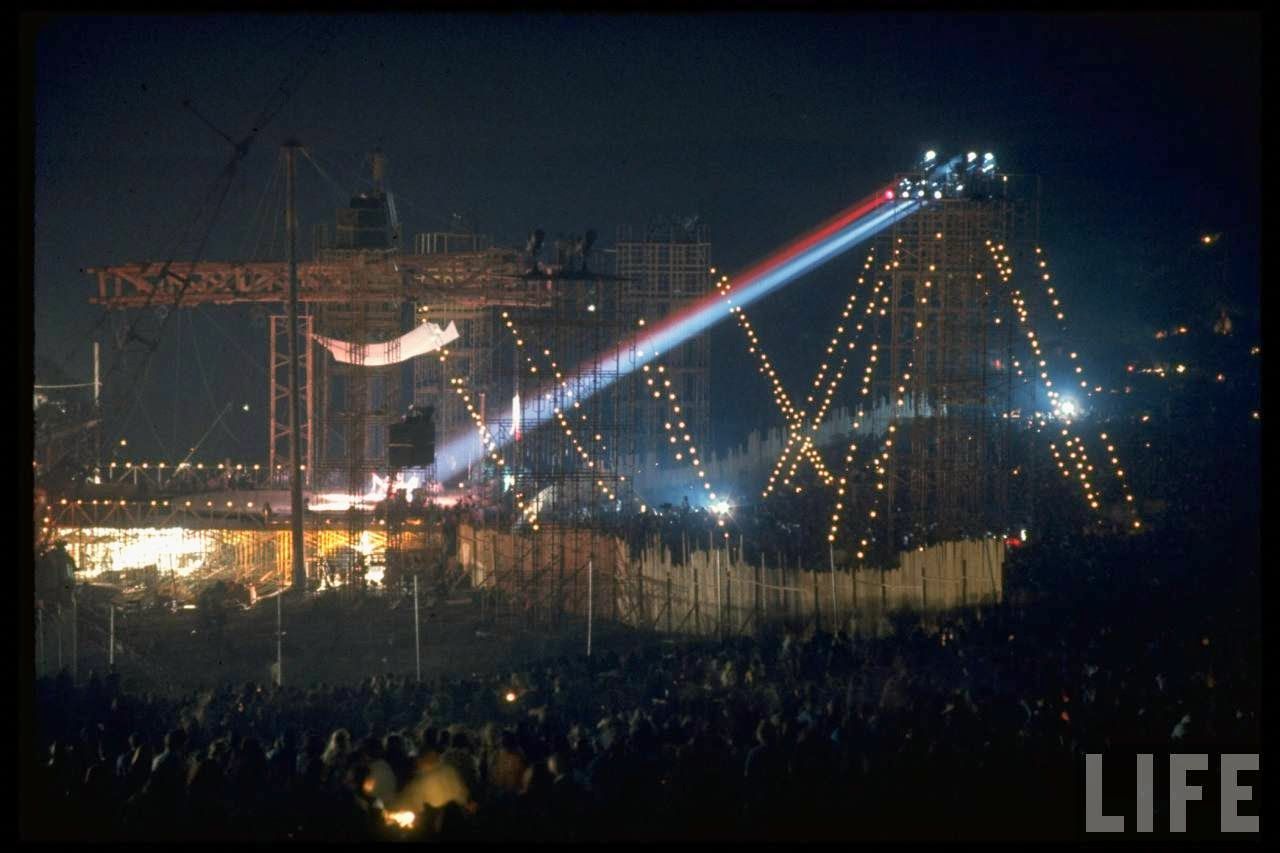 Since a lot of cameras weren't able to take great photos at night, there aren't many photos of night-time Woodstock performances. This photo showcases the sheer size of the night-time audience during a show.
Muddy and Happy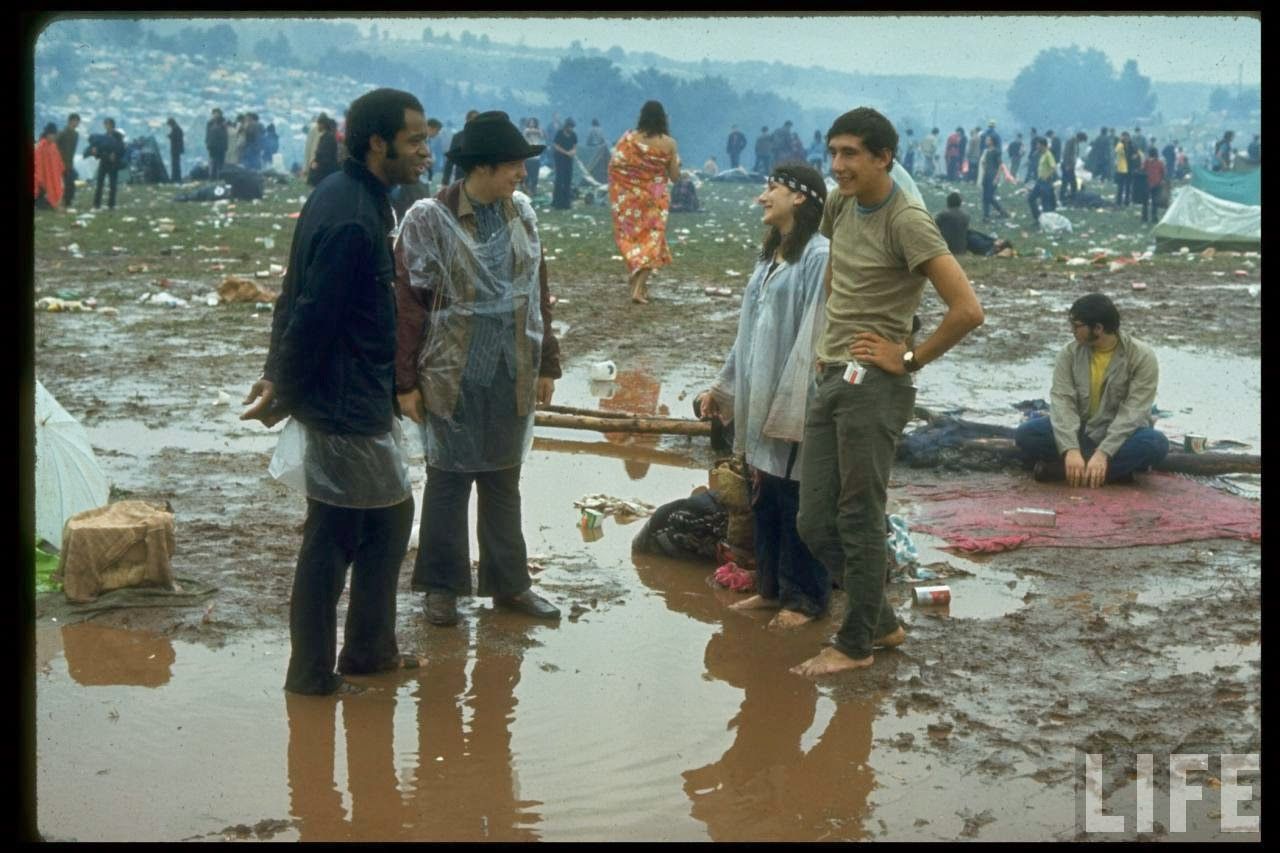 Nothing could get these hippies down. Even though they were completely drenched in rain and mud, they were still able to hang out and enjoy each other's company. That's quite the lifestyle!
A Quiet Place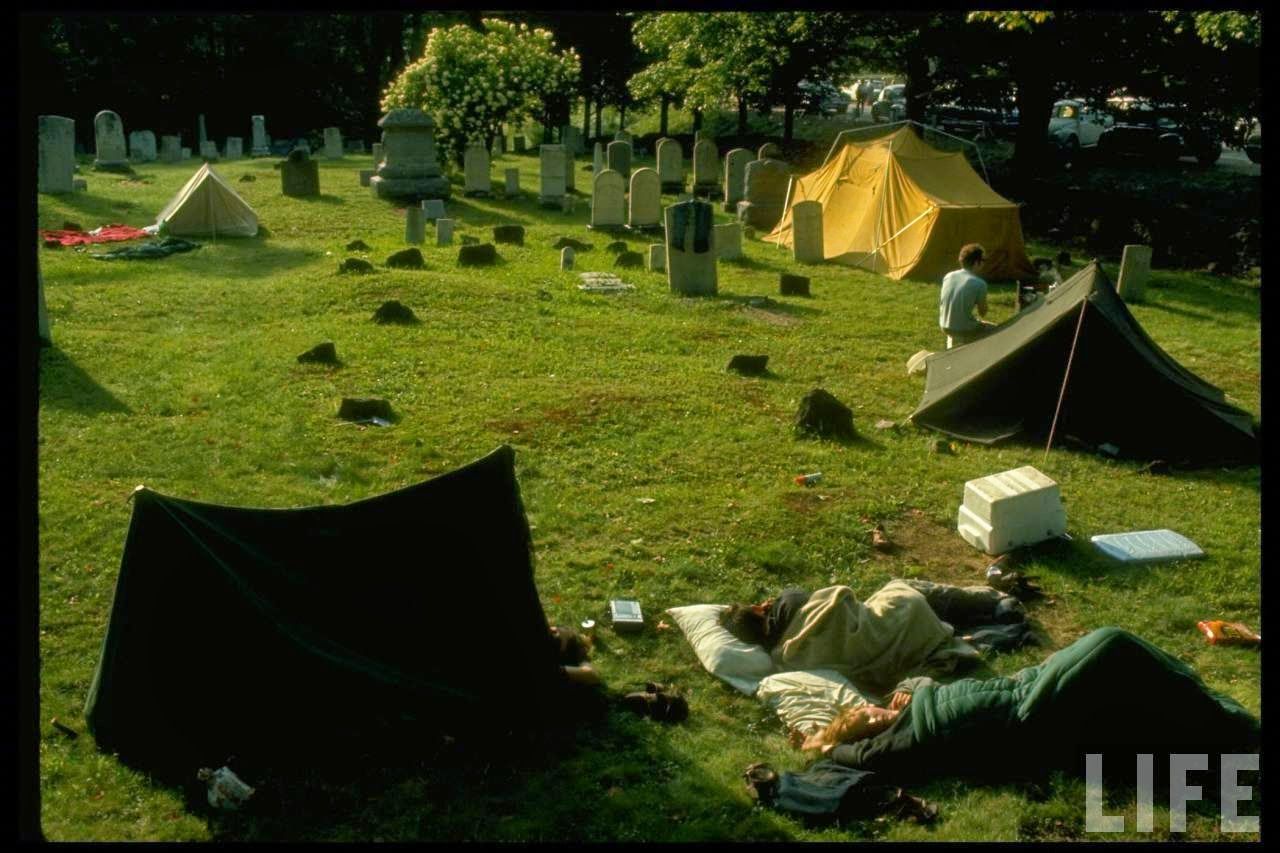 Is there a better place to catch a quick midday nap? This cemetery was on the land that Woodstock took place on, so it technically wasn't off-limits. Hopefully, everyone stayed respectful of the dead!
Passing the Time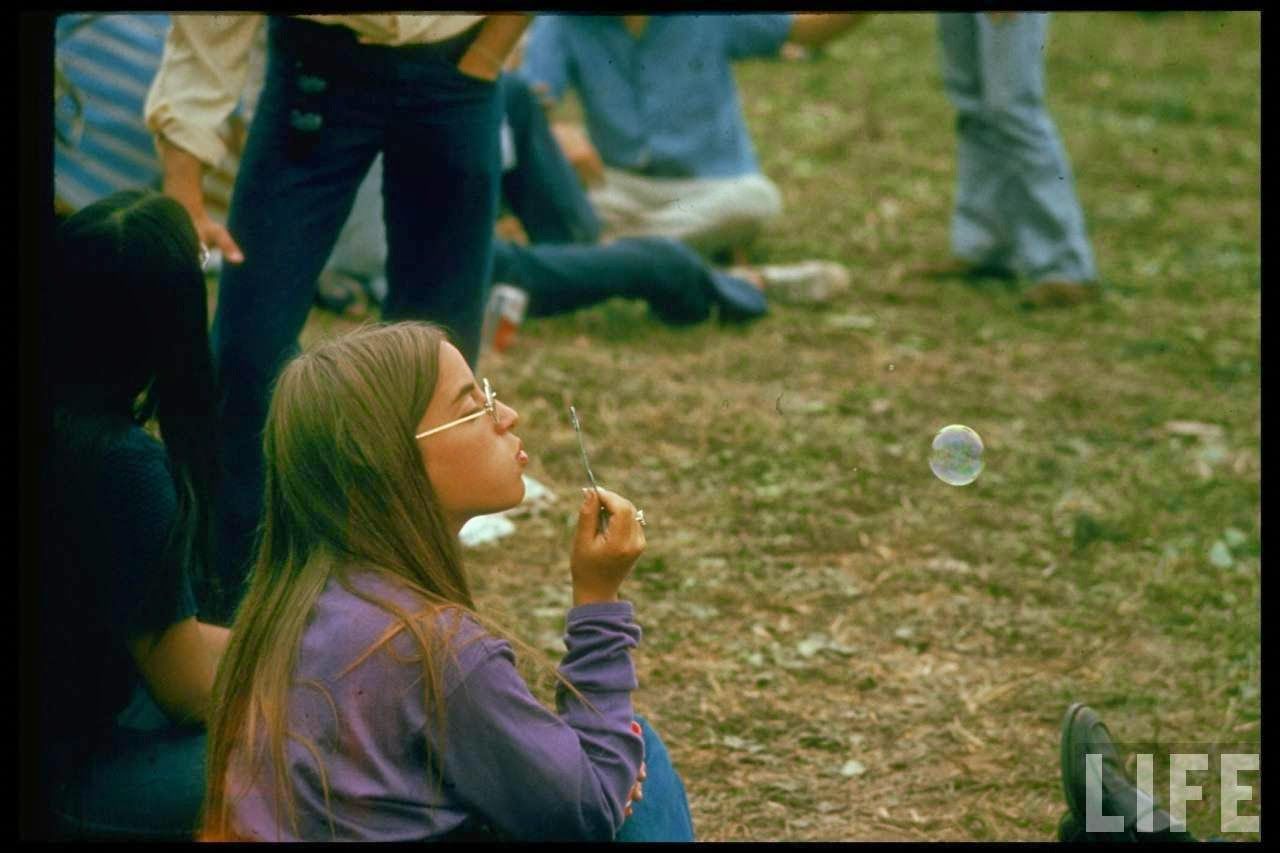 Before phones were a thing, people had to pass time in different ways. This girl decided to break out her bubbles and decorate the space with their pearlescent glow! They were waiting for the next act to hop on stage.
Safe From the Rain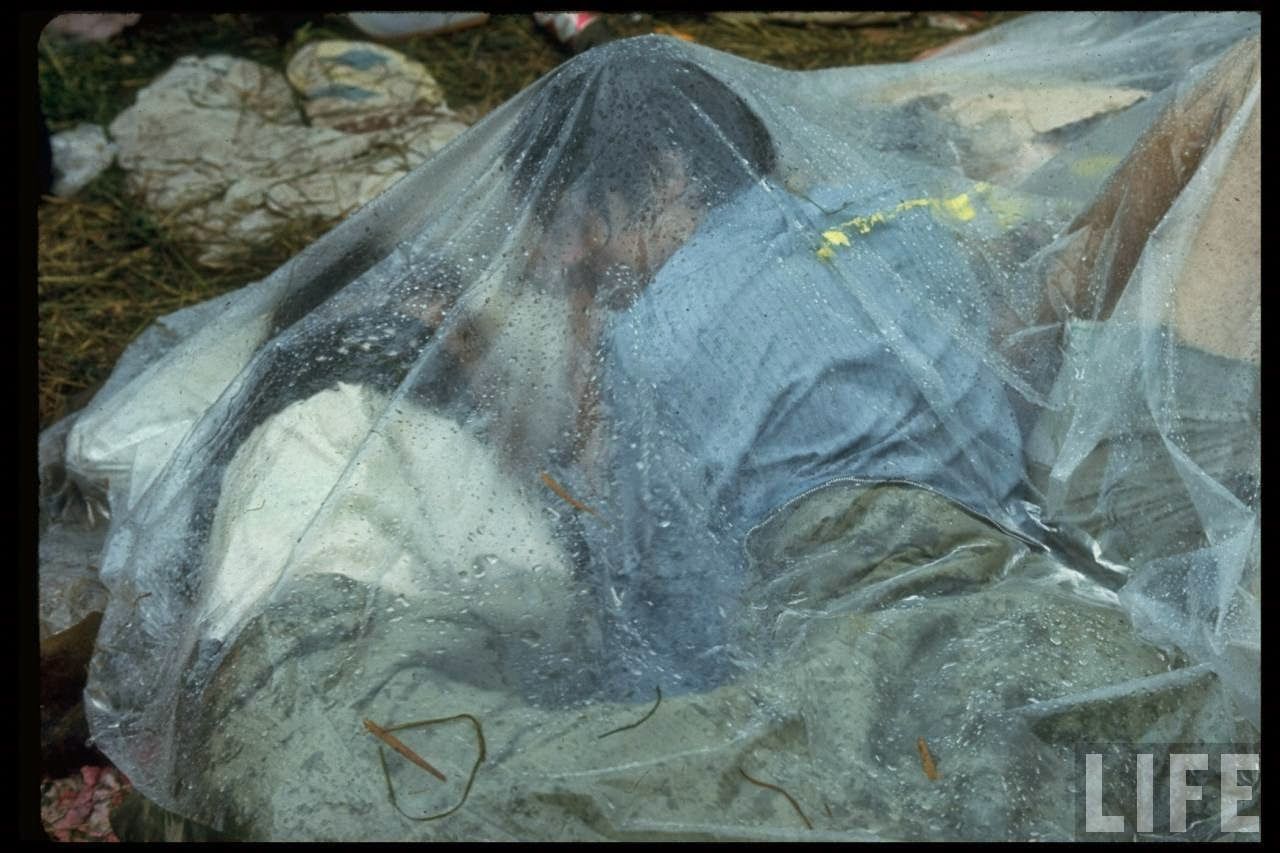 A LIFE magazine photographer happened to catch the rainiest day of the festival. A lot of folks were lucky and came prepared, just like this couple. They took cover under a plastic tarp that helped them stay warm and dry in the midst of the storms.
Wringing Out the Rain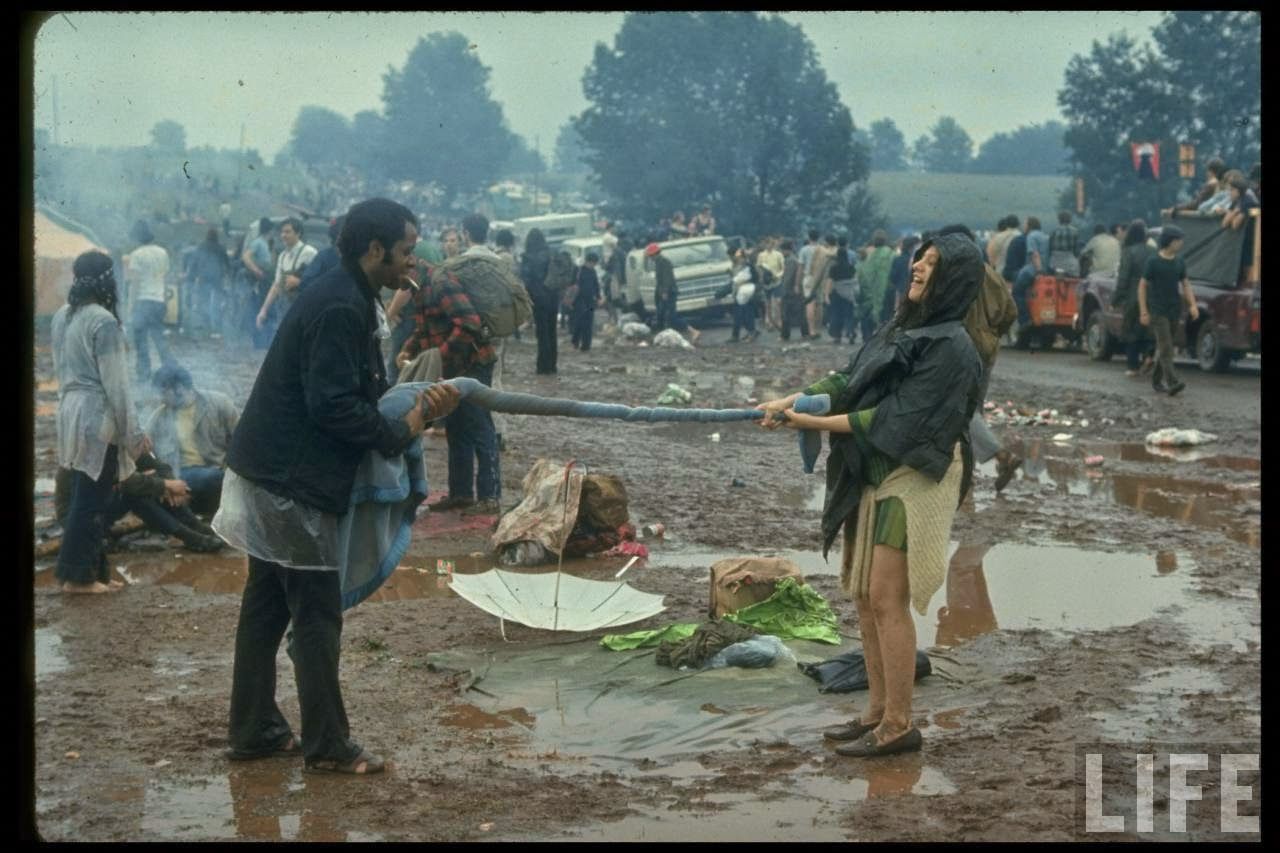 This couple, on the other hand, was not so lucky. Their blanket was completely drenched and needed to be wrung out, along with everything else they brought. It looks like it didn't bother them too much, though!
Getting Creative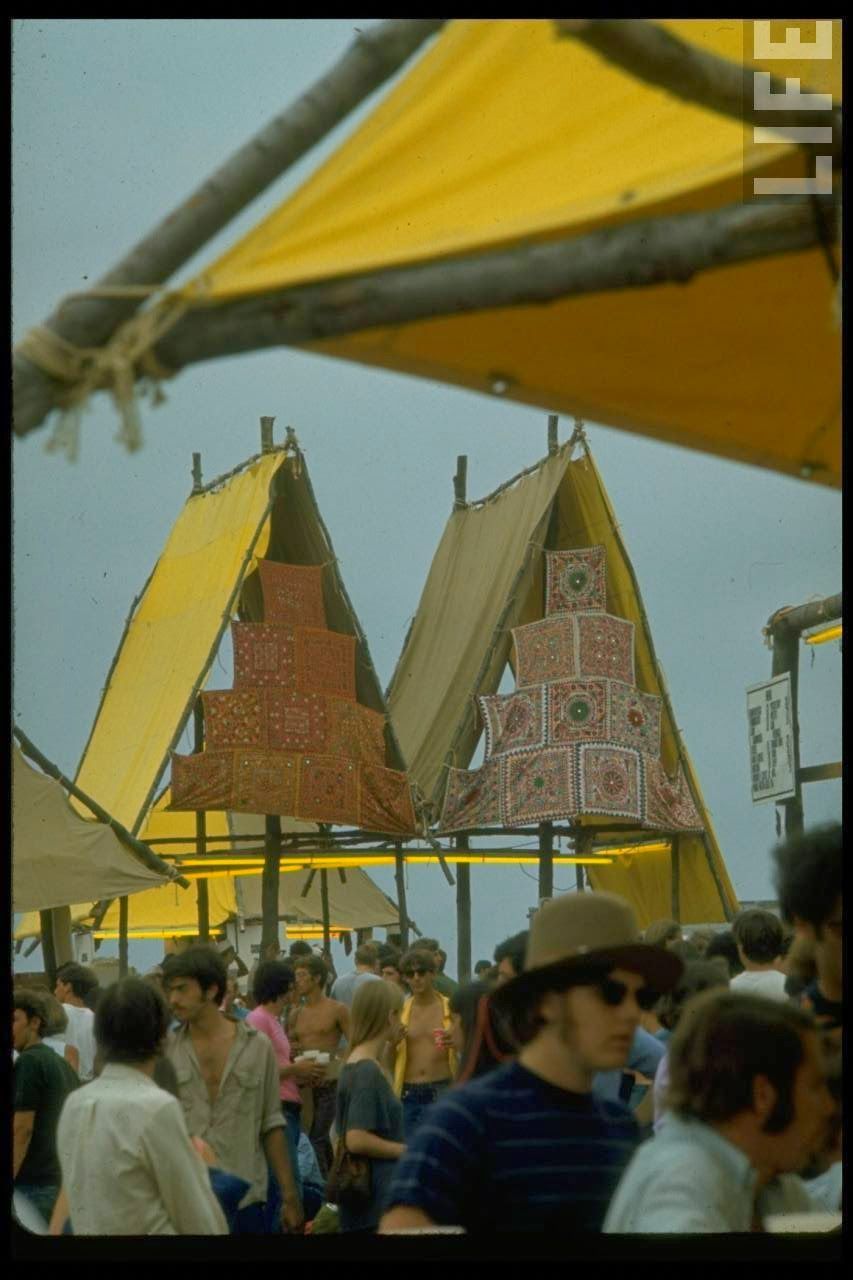 Hippies will be hippies! The concert-goers ended up creating incredible structures all throughout the event. These hand-made structures served as tents, meeting points, and even mess halls.
Working on Hygiene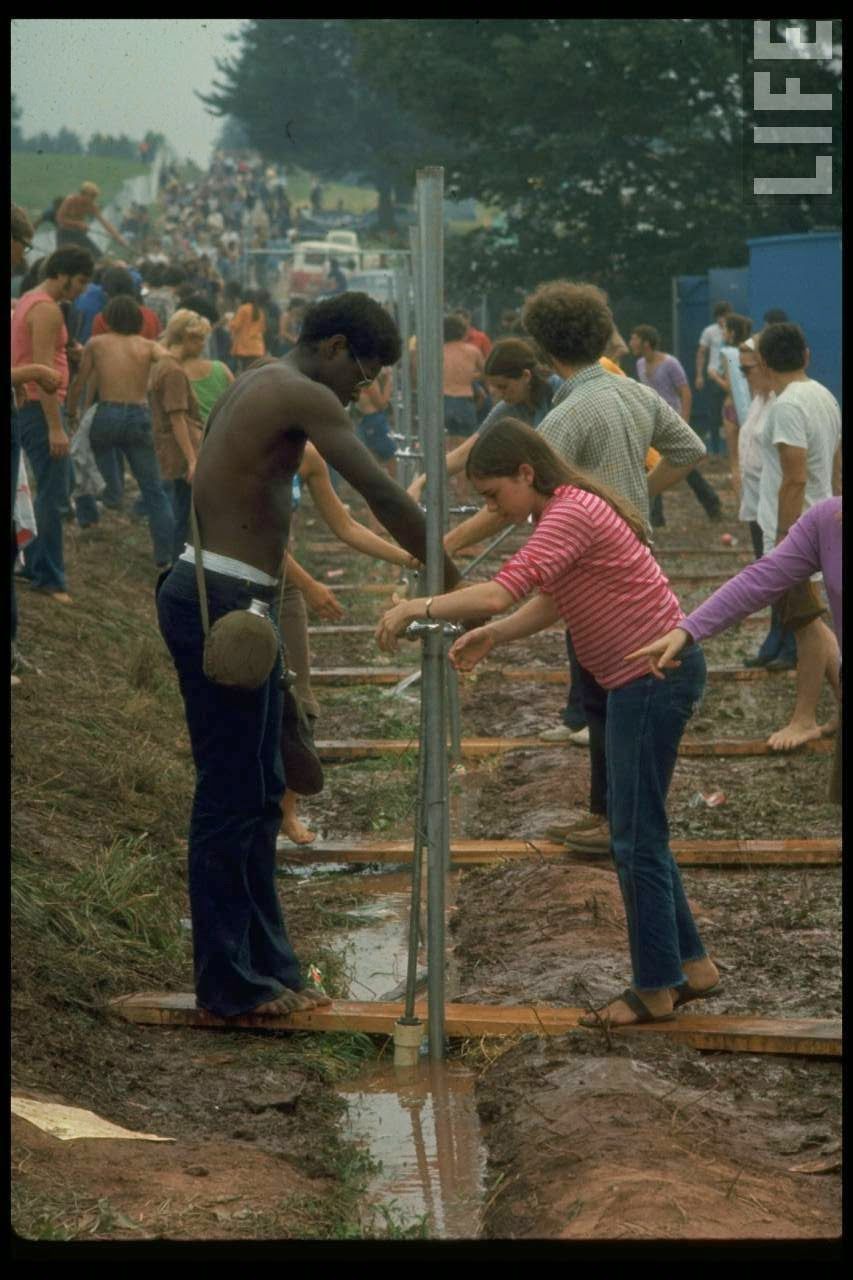 Obviously, the middle of hundreds of acres of open land does not lead way to proper hygiene etiquette. Somehow, they were able to set up simple water systems so people would rinse off. This was especially helpful on rainy days!