Every artist needs his muse and for many of these rockstars, this inspiration comes in the form of the girls that they are around them. These girls are known as groupies and you can often see them hanging out around with the bands. Over the years, we have seen many groupies in the pictures and we have to agree that they were stunning and well-worthy of hanging around with the rockstars, the greatest musicians of all time.
Lori Mattix
Mattix was a "baby" groupie of the 1970s rock era, starting her groupie lifestyle at 14 years old. She spent time with David Bowie, Iggy Pop, Jimmy Page, and Mick Jagger. Her most notable relationship was with Led Zepplin guitarist Jimmy Page at age 16, going so far as banning her friend and fellow groupie Sable Starr from trying to make a move on him.
Sable Starr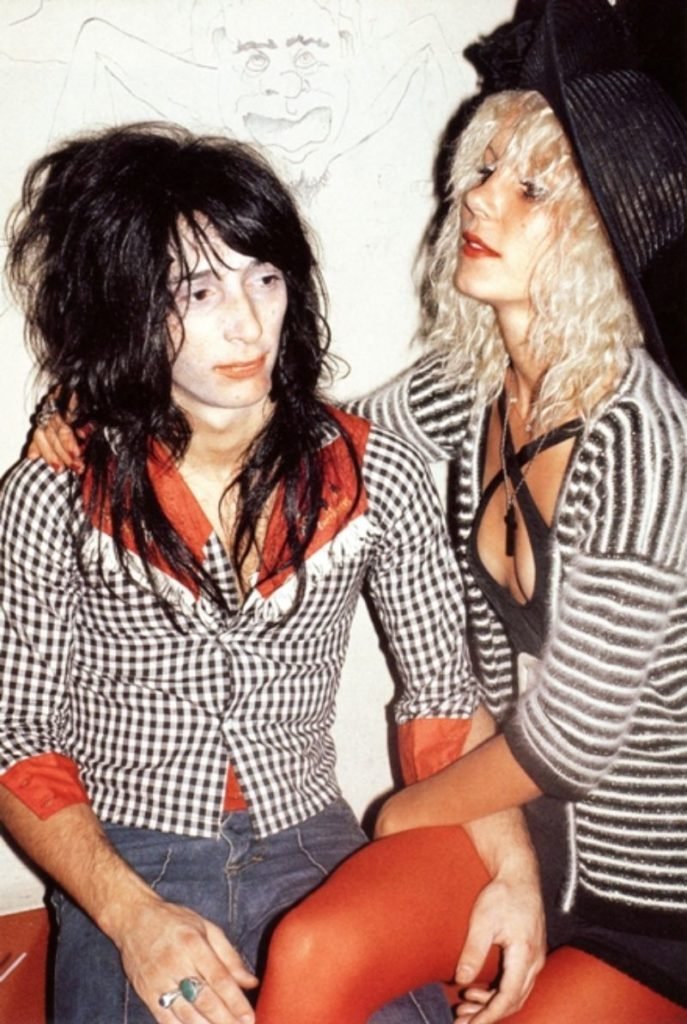 Nicknamed the "Queen of the Groupie Scene", Starr partied with Iggy Pop, Mick Jagger, Rod Stewart, Alice Cooper, David Bowie, and Marc Bolan starting at age 13. Though her most dramatic relationship was with Johnny Thunders of New York Dolls, she is immortalized in an Iggy Pop lyric from "Look Away".
Connie Hamzy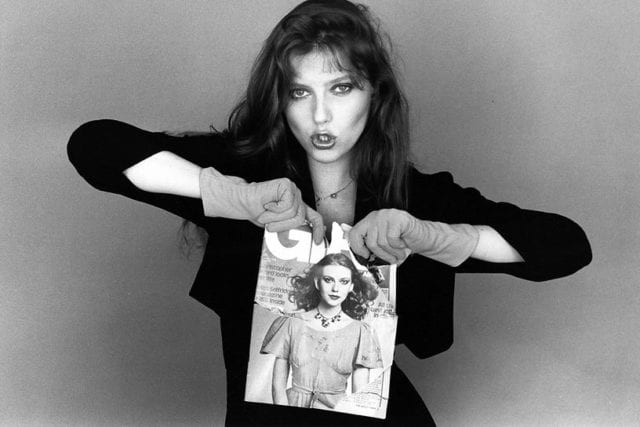 Connie Hamzy was called many names by her admirers, like "Sweet", "Connie Flowers" or "Sweet Sweet Connie". She was involved with Led Zepplin, the Eagles, Bad Company, ZZ Top, and the Doobie Brothers. There is some debate over whether or not she was propositioned by then governor of Arkansas and later President Bill Clinton.
Bebe Buell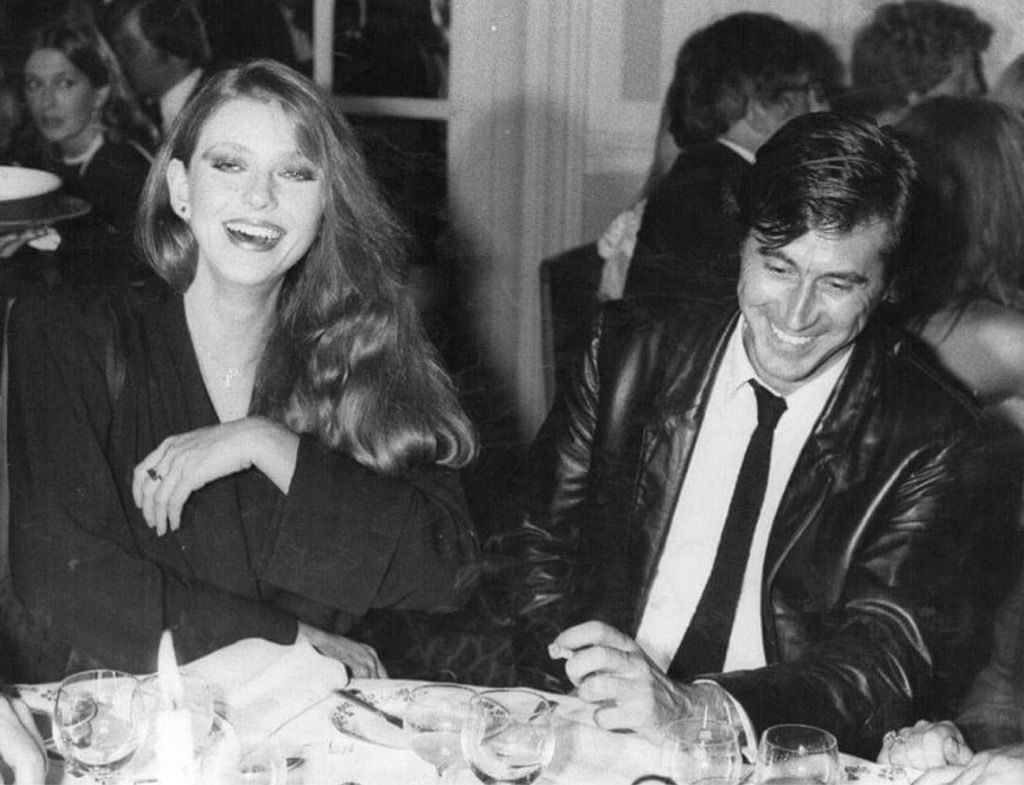 Perhaps the most famous of the groupies, Bebe was involved with Paul Cowsill, Mick Jagger, Iggy Pop, David Bowie, Elvis Costello, Todd Rundgren, Jimmy Page, and Steven Tyler. She had a child with Tyler, now famous actress Liv Tyler. Buell recounted her days as a famous groupie in her book Rebel Heart: An American Rock and Roll Journey. She was also one of the many groupie inspirations for Penny Lane's character in Almost Famous.
Morgana Welch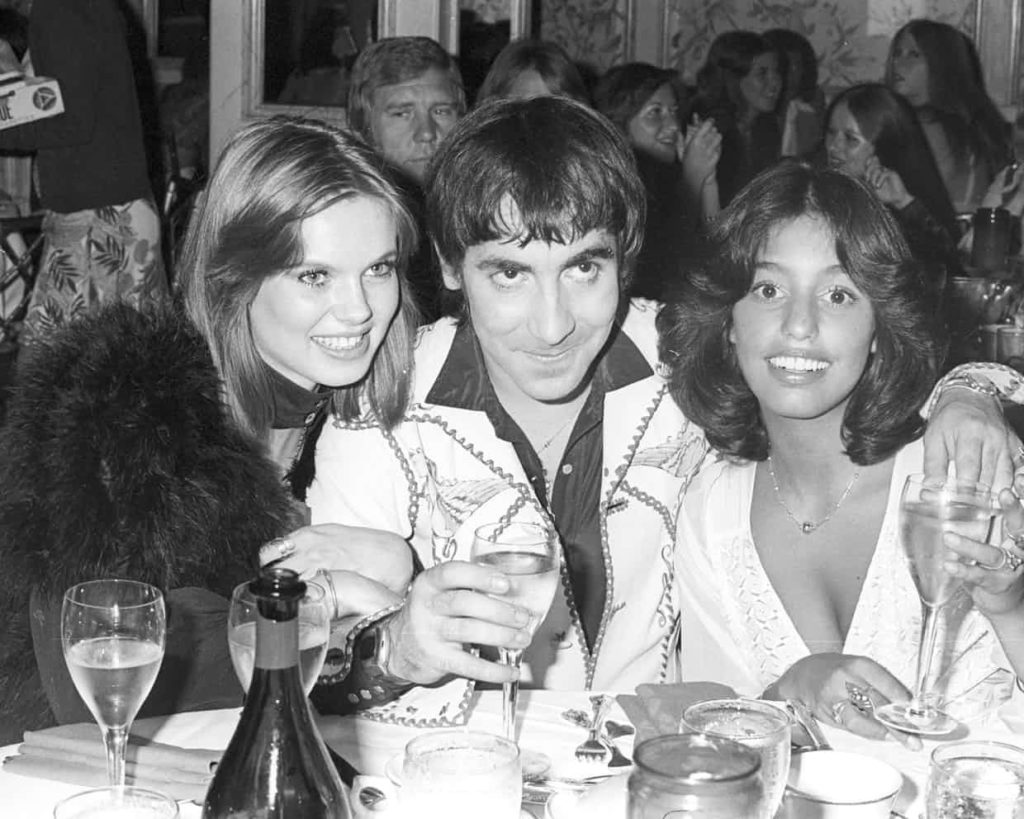 At age 16, Welch moved out of her home and followed the music to the Hyatt Hotel where rockstars partied. There, she began meeting people like Robert Page, Jimmy Page, and Peter Grant. She also reports turning down John Lennon, Harry Nilsson, and Keith Moon. During her time as a groupie, Morgana and fellow groupie Tyla were kidnapped and held hostage. Morgana managed to escape, but Tyla chose to stay with her captor.
Pamela Des Barres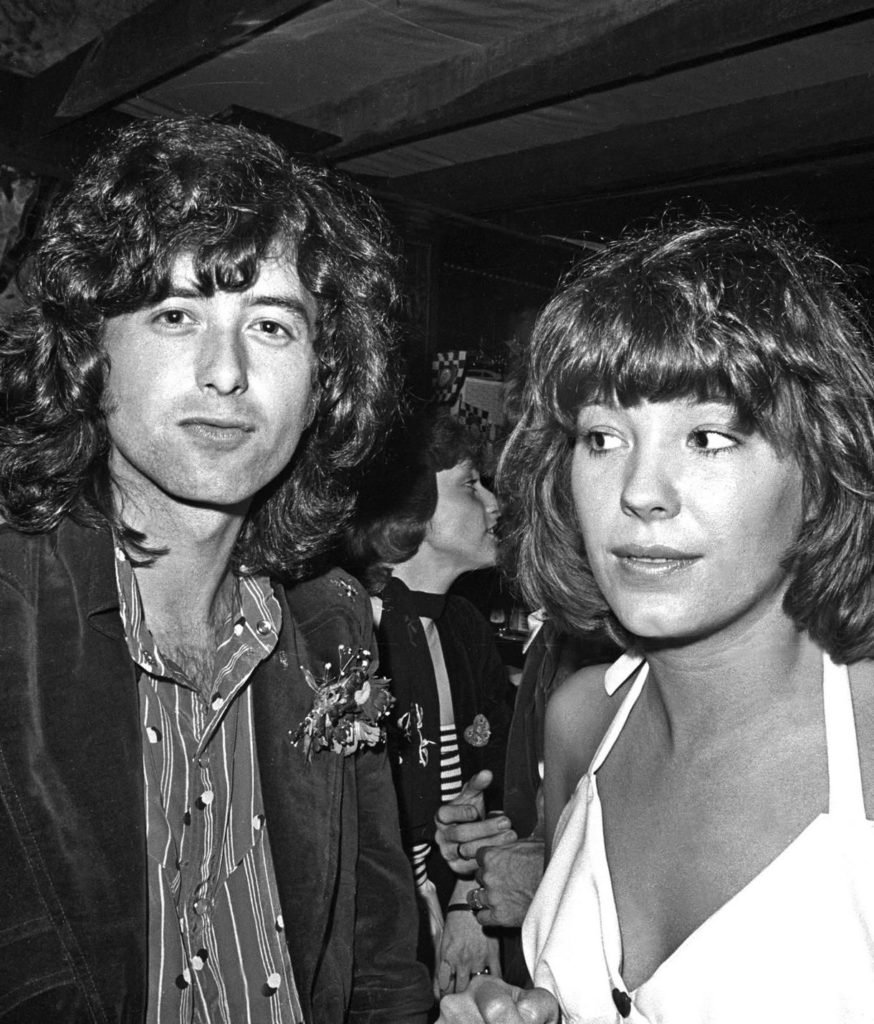 Des Barnes befriended Frank Zappa and formed the performance-art group the GTO's. From there, she met with Mick Jagger, Jim Morrison, and Keith Moon. She is the core inspiration for groupie queen Penny Lane in Almost Famous. Today, Pamela is a writer of books like I'm With the Band: Confessions of a Groupie and Let's Spend the Night Together- Backstage Secrets of Rock Muses and Supergroupies. She now teaches writing classes to women, referring to her students as 'dolls'.
Cynthia Plaster Caster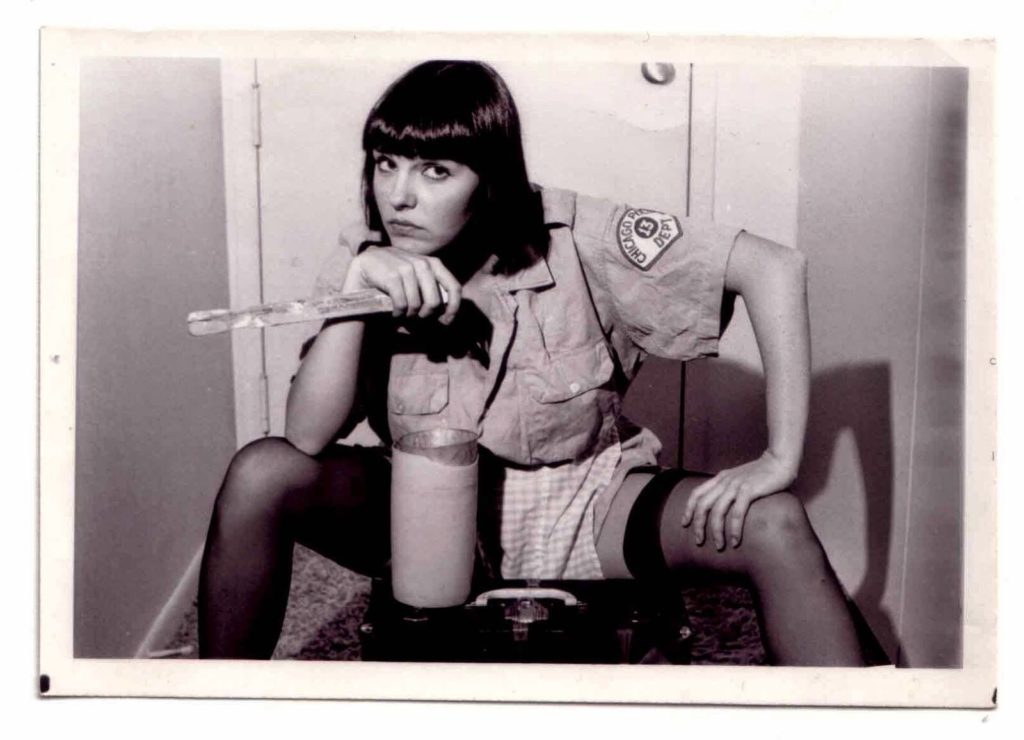 Starting in her college years, Cynthia began meeting with famous musicians for an art project in which she cast their genitalia in plaster, which earned her the nickname Plaster Caster. Though she has been very private about who she was with, she confirms her first escapade was with Jimi Hendrix. She inspired songs "Five Short Minutes" by Jim Croce and "Plaster Caster" by Kiss and is mentioned in "The Penis Song" by Momus and "Nanny Nanny Boo Boo" by Le Tigre.
Annette Walter-Lax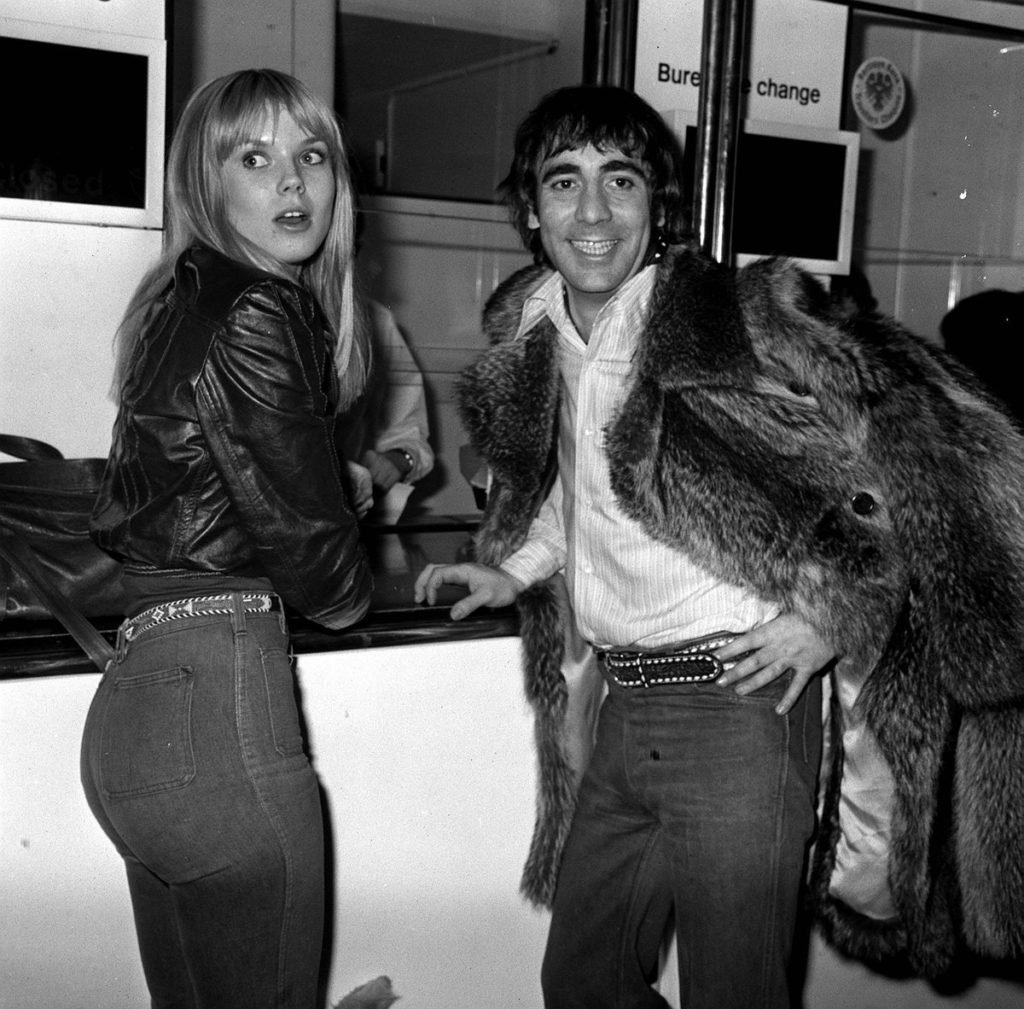 Annette was a Swedish model when she met Keith Moon. She was a fashion icon throughout the 70s and met Moon at a party in the summer of 1974. They dated for several years before Moon's death. Keith was an abusive and violent boyfriend but was planning on proposing to Annette the night of his death. The two fought before bed, so Annette slept on the couch and found his body the next morning.
Nancy Spungen
Nancy Spungen was raised in Philadelphia and was diagnosed with schizophrenia at age 15. She was expelled from college and began following bands like Aerosmith, Bad Company, The New York Dolls, and Ramones before finally meeting the Sex Pistols. After Nancy married Sid Vicious, they had a very terrible relationship, as Sid was mentally and physically abusive. Although Nancy earned the name "Nauseating Nancy" for her own violent breakouts, it was Sid who eventually killed his wife and hid her body under the sink at the Hotel Chelsea. He overdosed before he could go on trial for the crime.
Cleo Odzer
Cleo is immortalized in a Newsweek article titled "Super Groupies" for her time spent with rockstars during the 1960s. She dated Keith Emerson, who was in The Nice at the time, but later started Emerson, Lake & Palmer. After her time in the scene, Cleo wrote books about prostitution in Thailand that were not well received for her glorification of the lifestyle. She returned to Goa, India, where many hippies had fled.