There's an unusual café in Tokyo, Japan, called the 2D Café. And it's unlike any establishment you've ever been in. You'd swear you jumped through a wormhole into a 2D cartoon. And that's exactly what the owners wanted their patrons to feel when they walked through their door.
Welcome to the 2D Cafe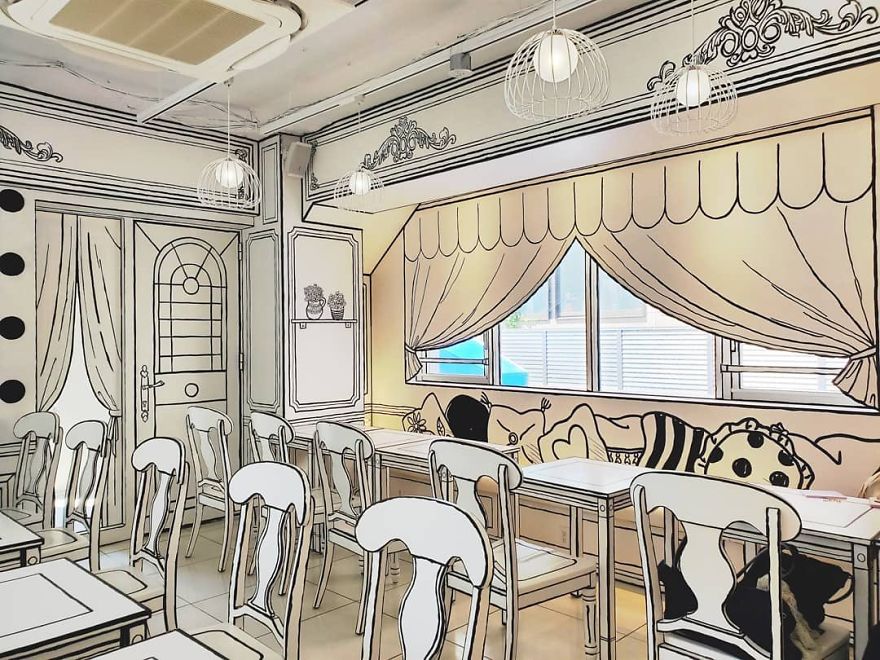 The pop-up coffee shop is called the 2D Café. It's located in the Shin Okubo district in Tokyo, Japan, and everything ins this environment was designed to feel like a cartoon from the chairs to the walls to the window's curtains.
The Exterior's 2D Cool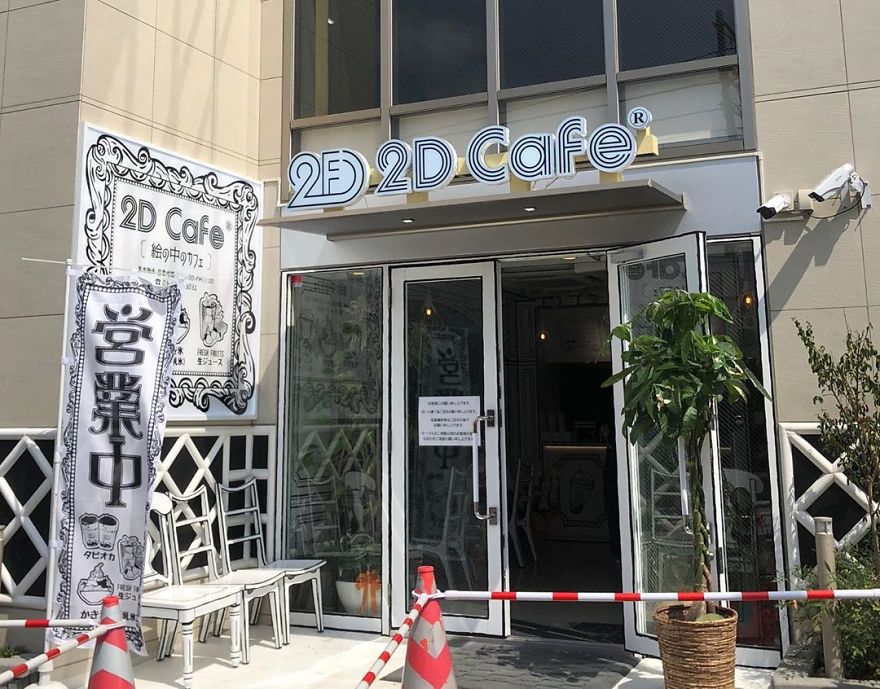 There's a sort of retro feeling you get that starts on the outside with the chairs and the framework of the storefront that's both 2D-is and oh-so inviting. And the interior is even more impressive!
It's So Monochromatic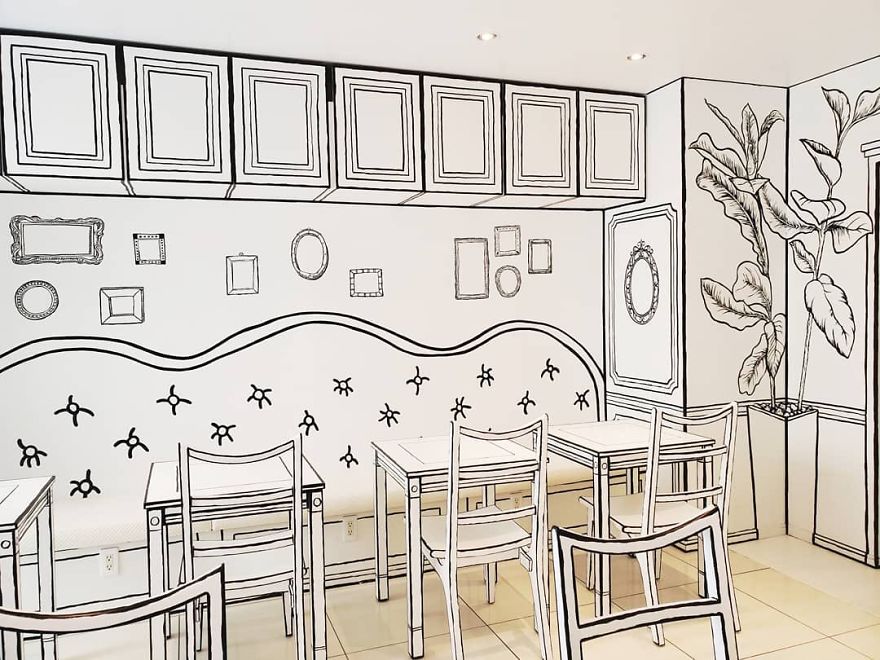 Enjoy a cup of bubble tea while your eyes adjust to the monochromatic flat white surfaces and black stripes that look identical to sketch lines. Patrons won't know what's real and what's actually 3D.
I'm a 3D Girl in a 2D World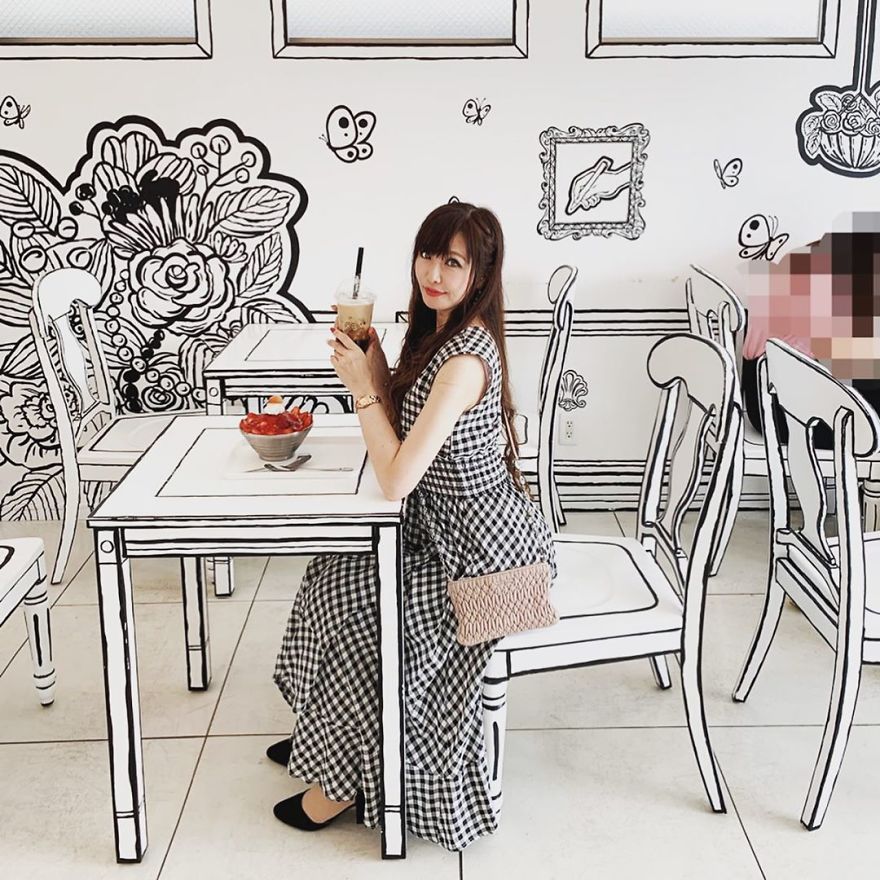 Imagine being able to experience the illusion of a 2D reality with all the tasty perks of a 3D world. Once your eyes adjust, you'll learn to appreciate how colorful the food you order truly is. Best of all? You can take a million selfies with a seriously unique backdrop.
Ready for My Close-Up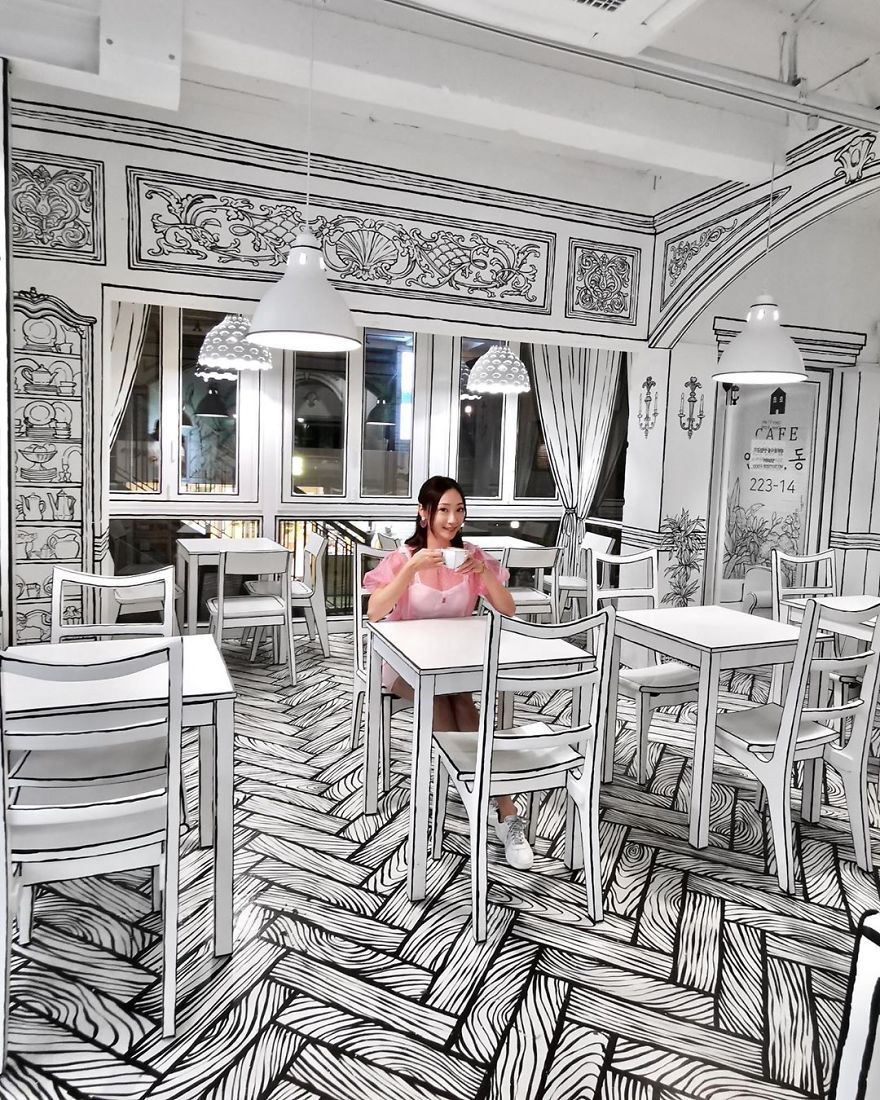 About the only thing you can be certain is real in this café are the people taking selfies. The 2D café only has a couple of followers on Instagram, but as more people continue to visit from all over the world, that number is bound to climb.
Check Before You Sit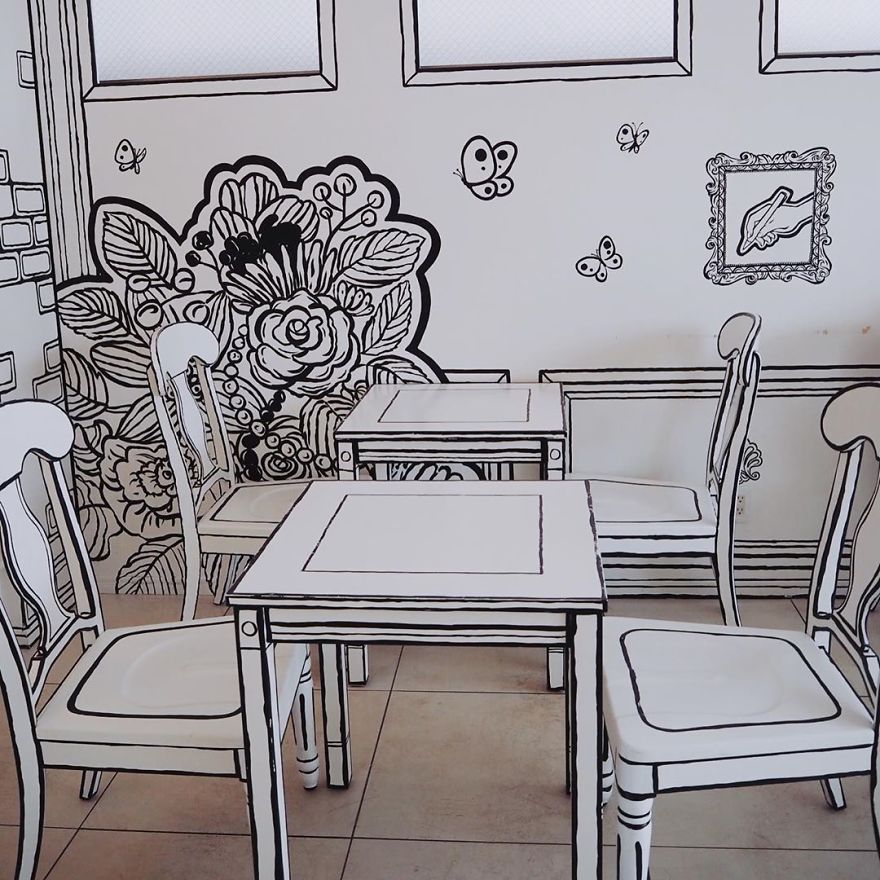 You'll be blown away by the level of creativity because the sketchy interior design is totally insane. Even the chairs look like they've been drawn. So you might want to check before you sit just in case.
Order a Drink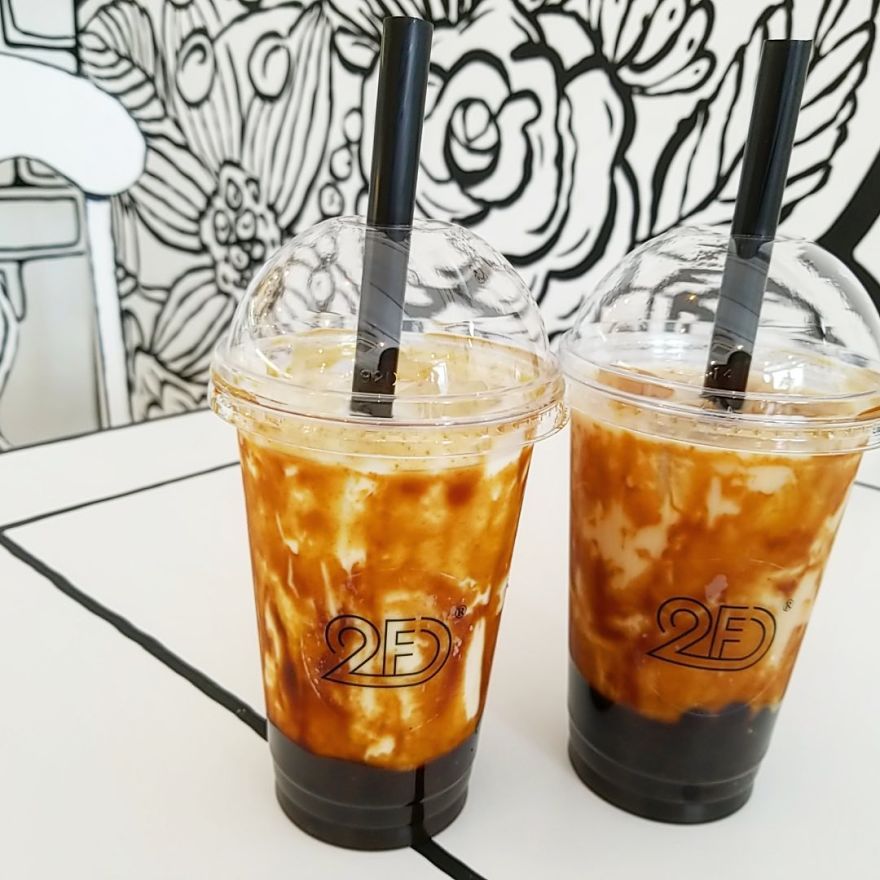 The depth perception in this 2D surreal space is mind-boggling, especially if it's your first time. Once your eyes have adjusted, you can look for the nearest sketched seat and order yourself a drink.
The Colors Pop Out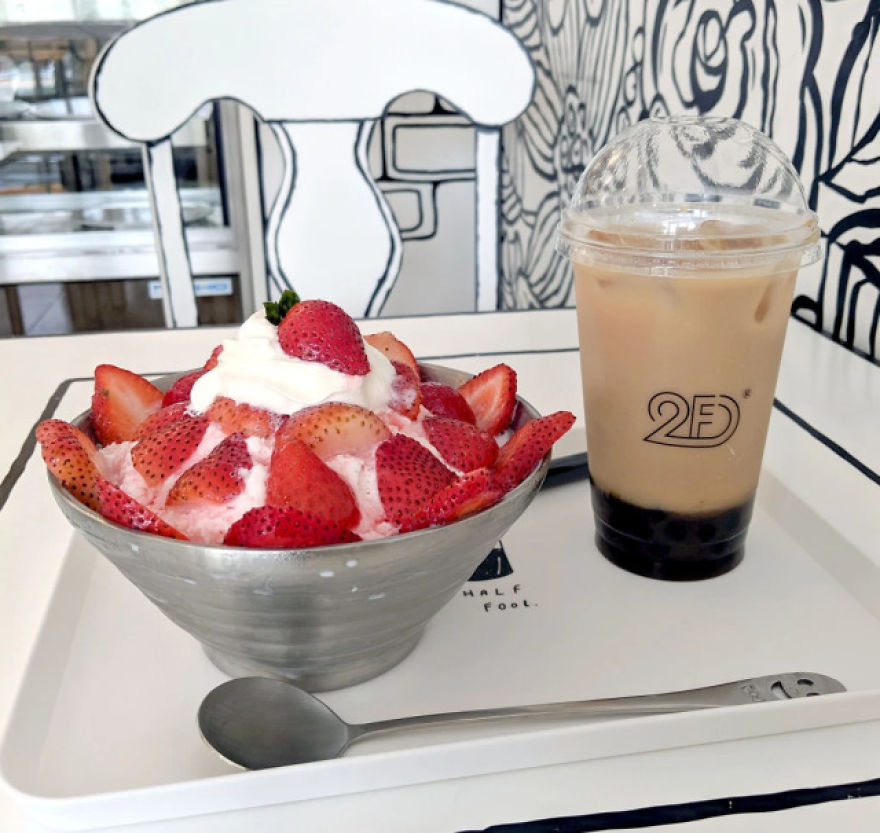 Aside from bubble teas, which come in all sorts of flavors like tomato, mango, and pineapple, you can also order shaved ice desserts that come in a wide array of flavors like strawberry and so much more.
Don't Get Too Distracted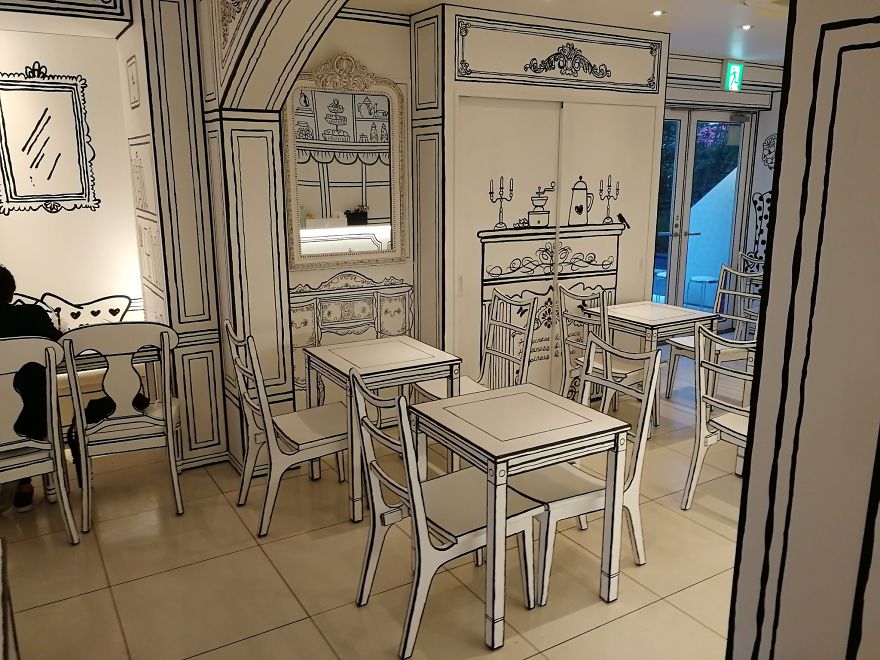 Your coffee might get cold if you get busy wondering what's real and what isn't. Then again, it's so hard not to get distracted given that so many three-dimensional objects look like flat illustrations.
The Only Thing Missing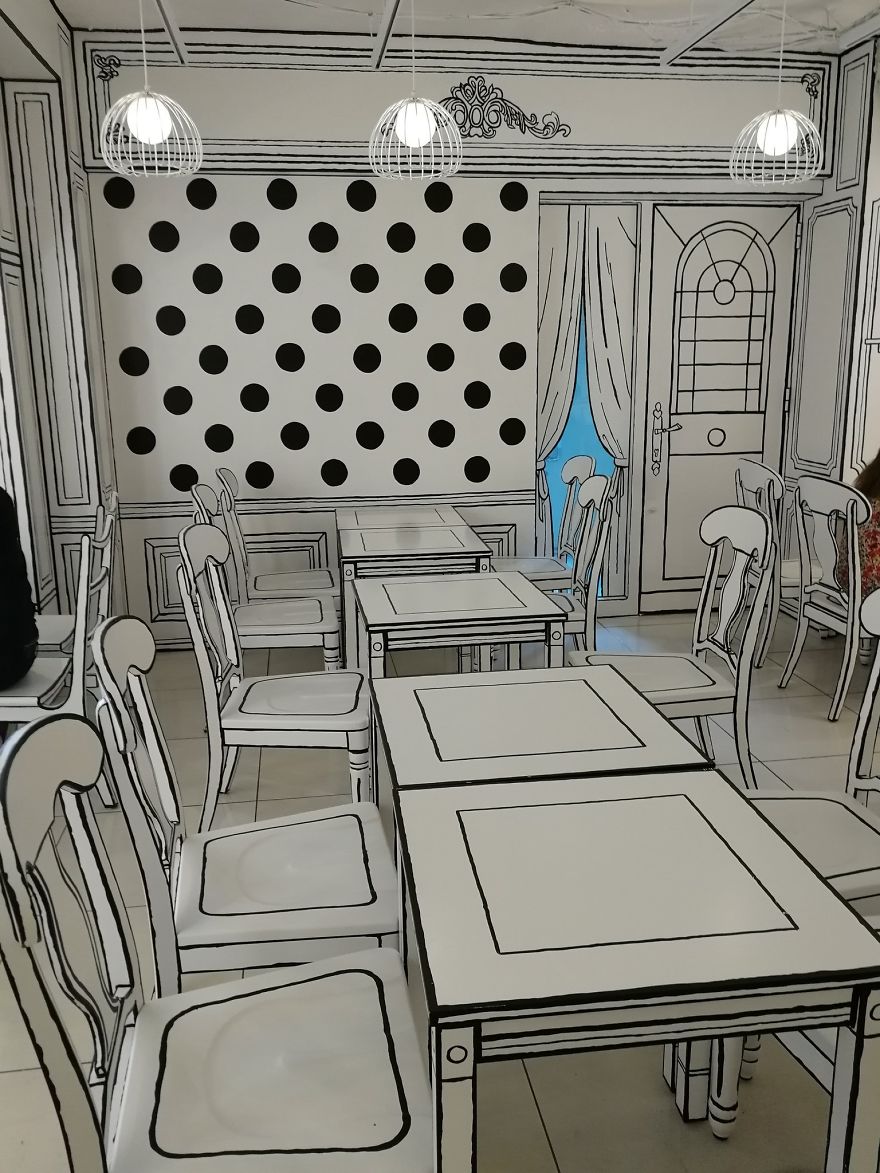 Once you visit, you'll have so much fun you might not want to leave. The only thing missing are a bunch of cartoon people to sit with. That would be funny and as quirky as their overall vibe!
Japan Never Fails to Amaze Us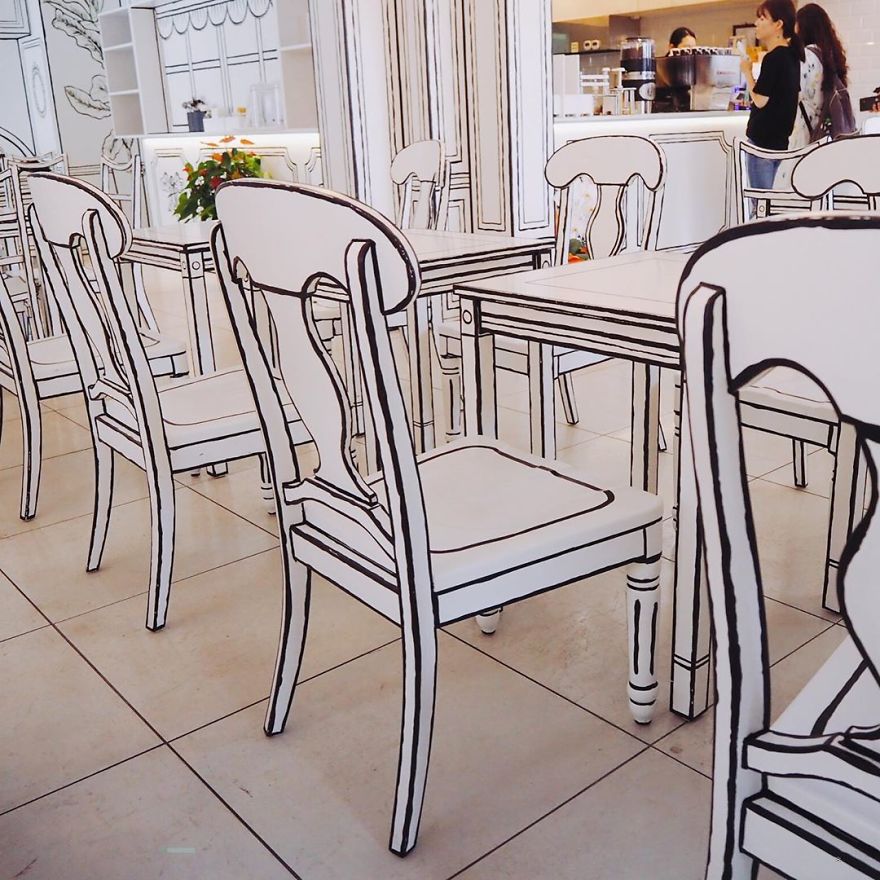 The illustrations are a bizarre and entertaining concept. And although there's a similar café in Seoul, South Korea, 2D Café's Twitter site's profile claims the two shops have nothing to do with each other.
You'll Love This Sketchy Universe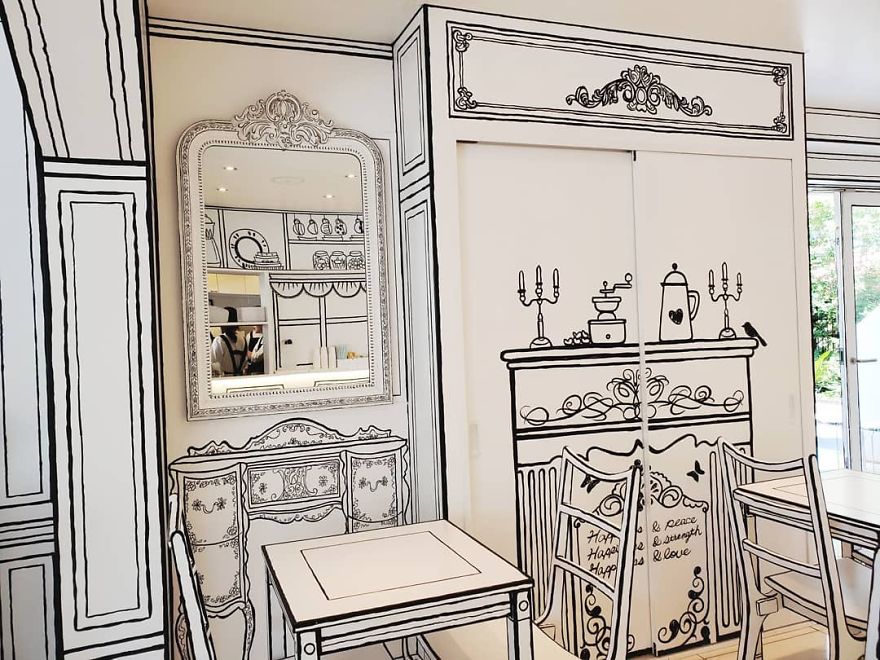 The environment is 2D, but the tasty drinks and the cookies will keep you grounded. This sweet cafe is so unbelievably cool that you'll find it disconcerting when you walk out and realize that the world is so 3D-ish and colorful.