Grocery stores have been around for a long time and there was a time when they were the social hub spots for all neighbors to meet and talk about their lives. Things have changed now and people meet in bars and restaurants but there is still a homely appeal to the grocery stores that has not been lost over the years. People are so busy with their lives nowadays that they only go to the grocery stores to get the things that they need and usually ignore or simply nod at the people they know and meet in the stores. However, let's take you back a few decades and show you pictures of grocery stores that will surely fill you up with nostalgia.
Northland Food, the 1970s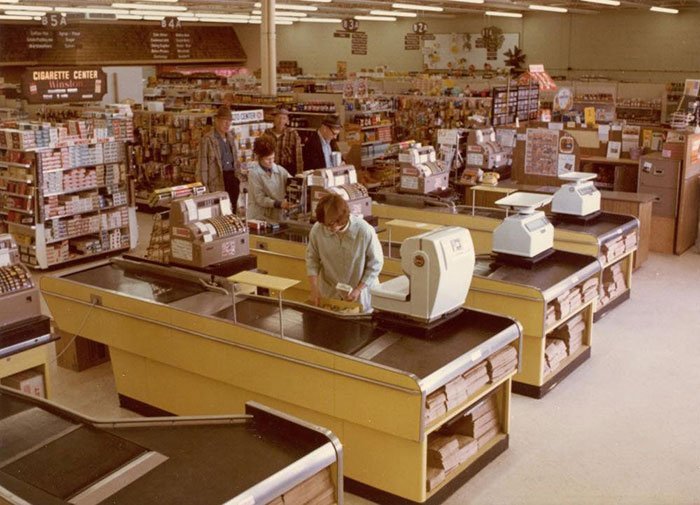 Inside the Thief River Falls, Minnesota, customers mill about before selecting a cashier. This was a common practice a few decades ago. Notice the huge registers and produce scales right at the registers. Northland had it all.
Grand Grocery Company, 1942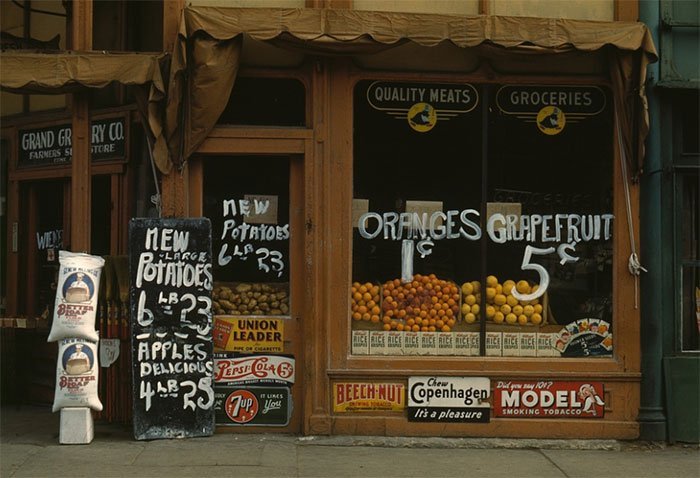 There was a time when oranges only cost a penny and grapefruit was available for 5 cents. This seems like a heavenly price right now and someone needs to build a time machine and go back to Lincoln, Nebraska in 1942 and do our grocery shopping for us.
Ralphs, 1942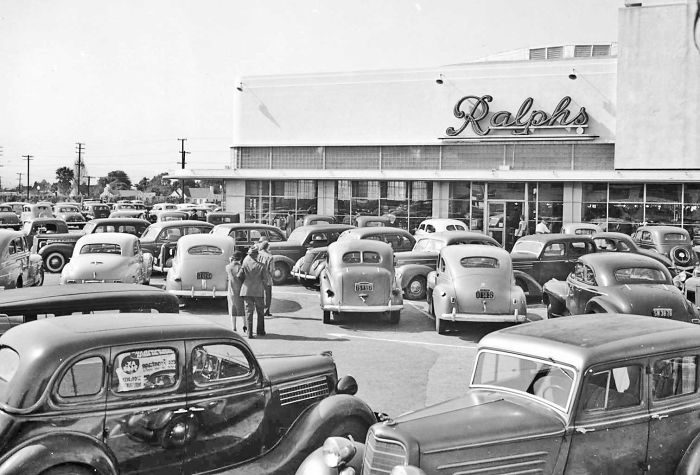 People from California would always remember how they would rally up in the parking lot of Ralphs in their classic cars just to go shopping for groceries. It was always fun to gather in this classic spot in the 40s styled cars.
U-Pak Kmart No Frills Supermarket, 1979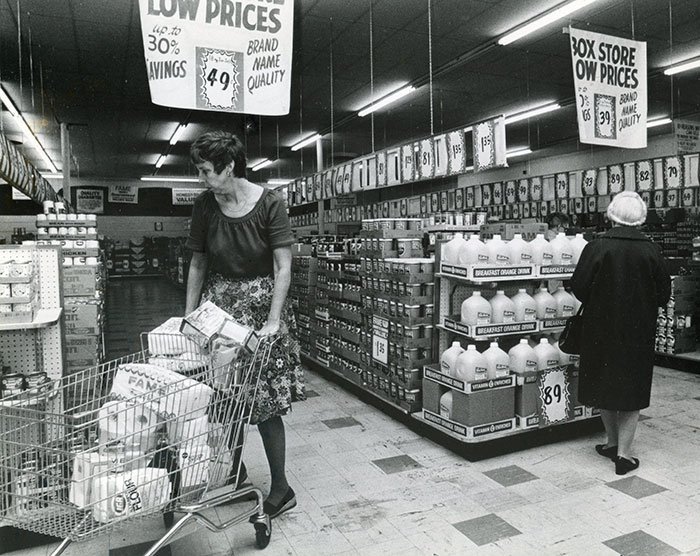 Stacks and stacks of groceries are lined up in the picture and there is nothing else in sight here. Unlike today's store which has fun things in the store, this one just means business and you can see it right here in the picture.
Cozart's Grocery, 1965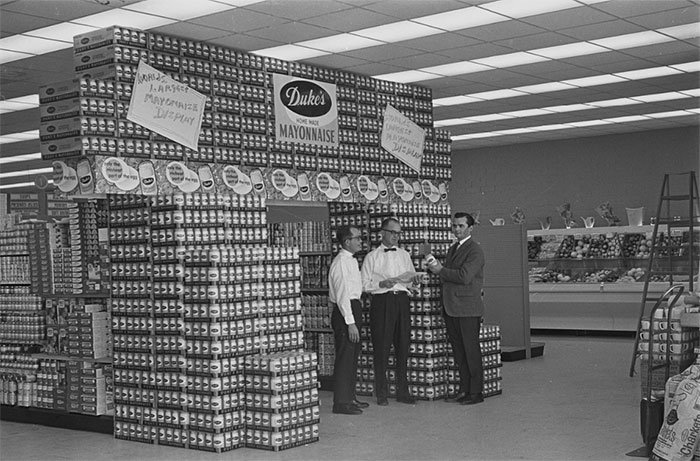 Duke's mayonnaise really went in on this store display. Whoever said you can never have enough mayo obviously has never seen this. We just want to know who is buying all this mayonnaise because it looks like it is a special order.
Sunny Grocery Store, 1940
Sunkist has been around since the early 40s, and they wasted no time making their name known. Now, Sunkist is a household name. Every huge company has humble beginnings and we can see Sunkist starting out in this picture here.
Margaret's Store, 1940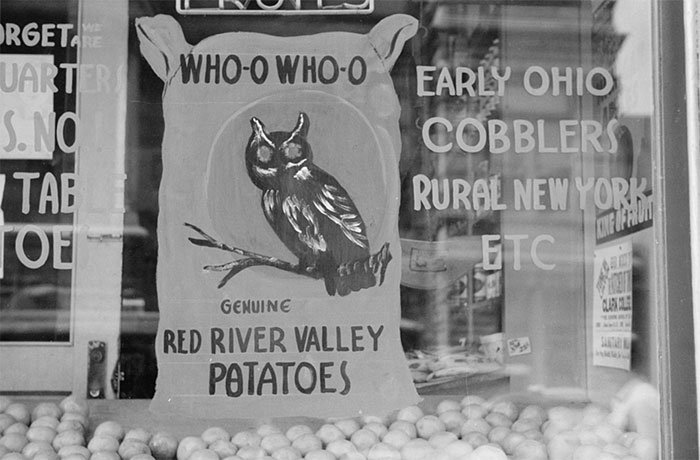 The Dubuque, Iowa storefront features an owl promoting the state's iconic potato supply. What Owls have to do with potatoes, well, the world may never know. However, the store mascot looks good on the front window.
Clean Teeth, 1950s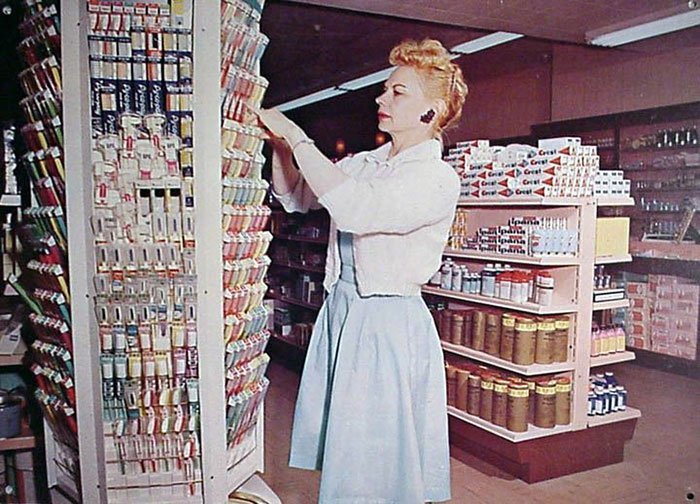 Through the years, grocery stores have become a one-stop shop for everything, even toothbrushes. In fact, today, most double as drug stores and grocery markets. This picture might just be the beginning of the trend where grocery stores began to sell toothbrushes as well.
Kroger Grocery Store, 1947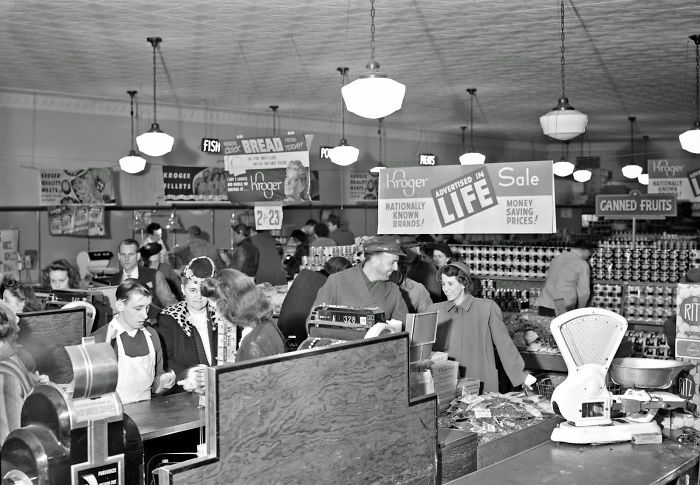 Shoppers donned their finest furs for a trip to the grocery store, and why wouldn't you, they've got money-saving prices after all. Also, the world was just recovering from the life of the Second World War and it truly was a time to celebrate.
Cooperative Store, 1938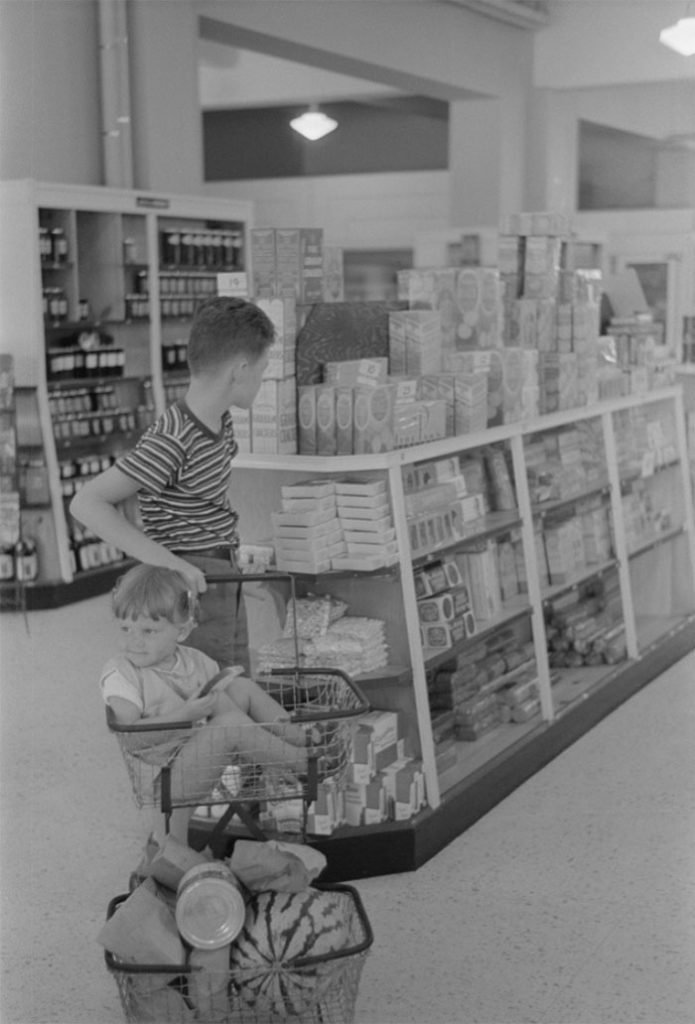 In Greenbelt, Maryland, a boy and his little sister wait for mom while she scans the aisles for deals. It was a truly tough time for everyone, since there was a war on the brink and people, were looking to get the most out of their wallets.